This is a sponsored post written by me on behalf of Holland House.
Risotto is one of those dishes that many are intimidated to cook, but love ordering at a restaurant. I am here to tell you that making risotto at home is easy and just as delicious as coming from a famous chef.
Butternut Squash Risotto using Holland House Cooking Wine is about to be your new go-to recipe.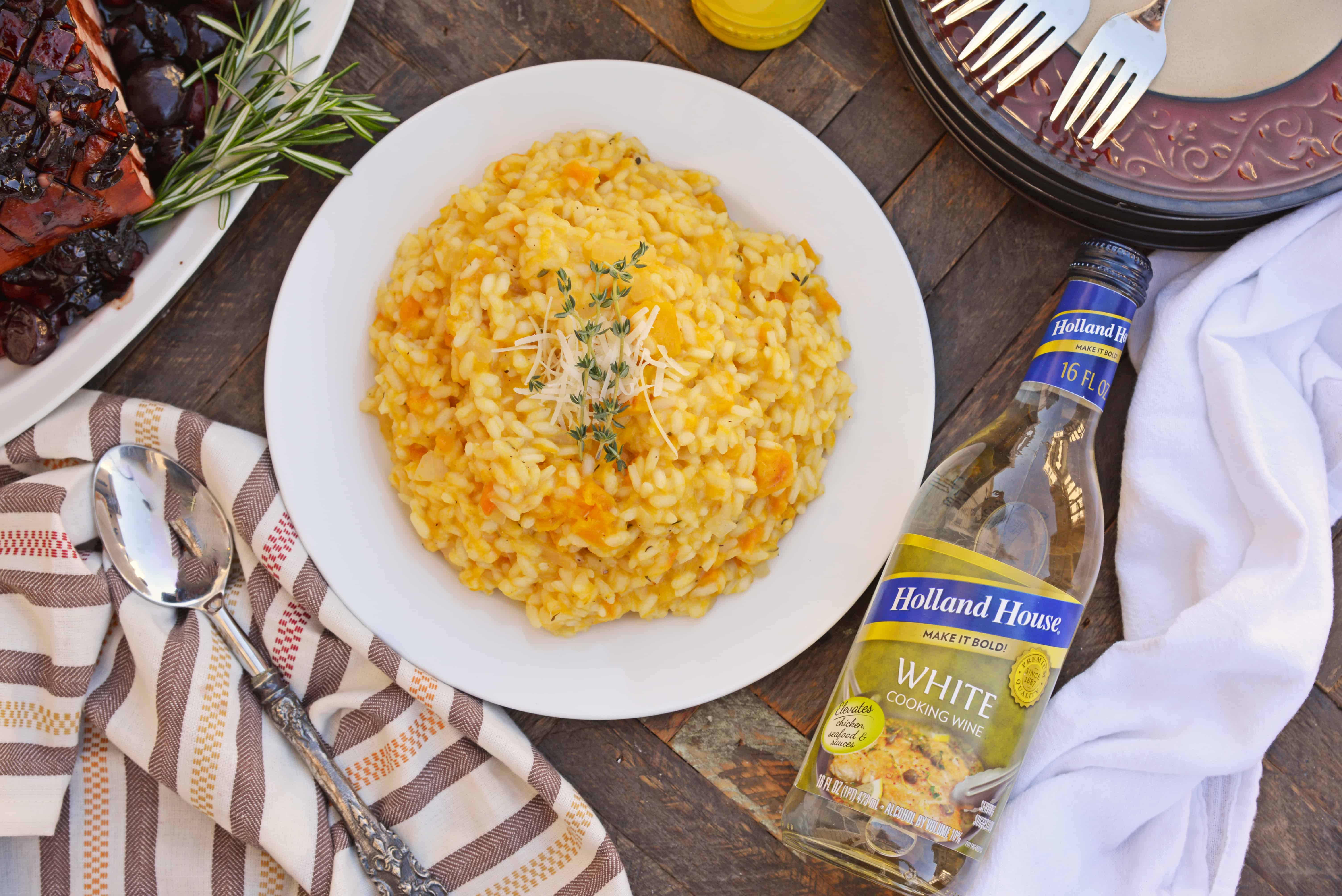 Butternut Squash Risotto is an easy side dish or entrée made with Arborio rice, crisp white cooking wine, sweet roasted butternut squash and fresh thyme.
The holiday season has arrived once again. It always seems like it is forever away and then BAM, hits me like a load of bricks.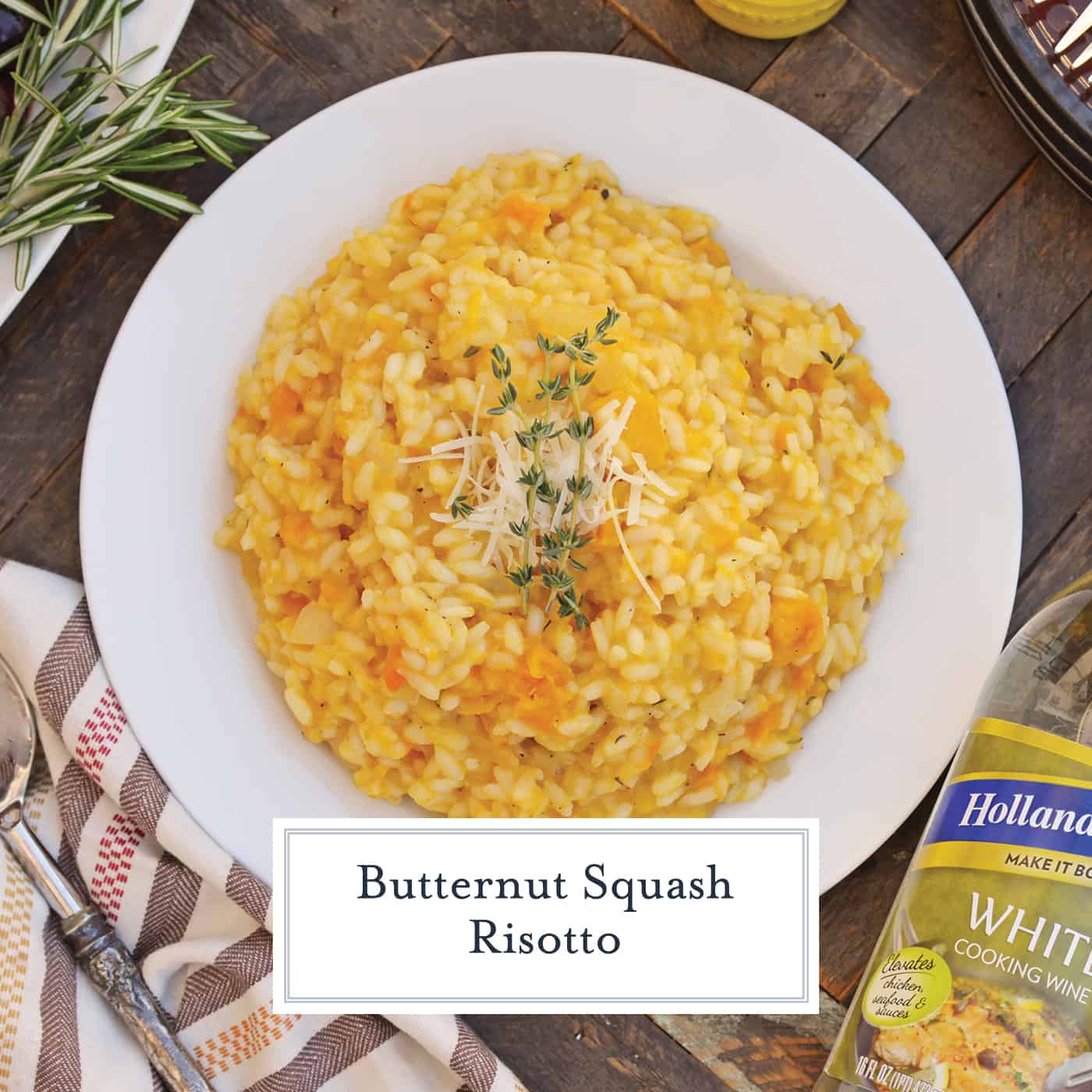 At my house we host three major holiday celebrations with different sets of friends and family. To make things easy, I plan the same menus and use the same shopping list.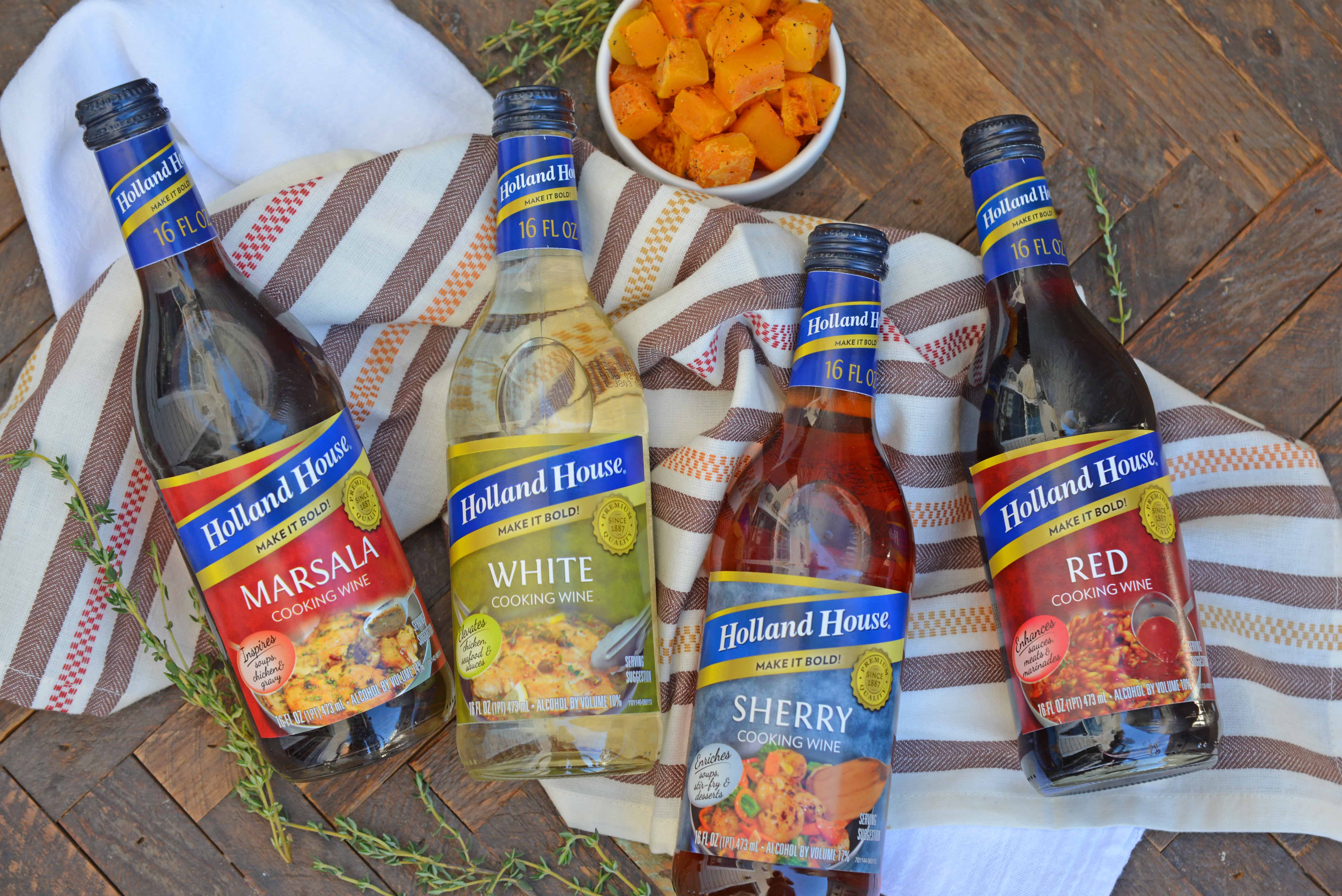 The only trick is making sure I am preparing dishes we really, really love because we will be eating them at least twice, more if there are leftovers. Thankfully, Butternut Squash Risotto happens to be one of those dishes that I could eat for every meal and never grow tired of.
Risotto in general is a dish that many associate with class and elegance. The type of dish you might order at a fancy restaurant, but not make at home. I'm here to give you instructions and the confidence to make risotto at home and totally rock at it!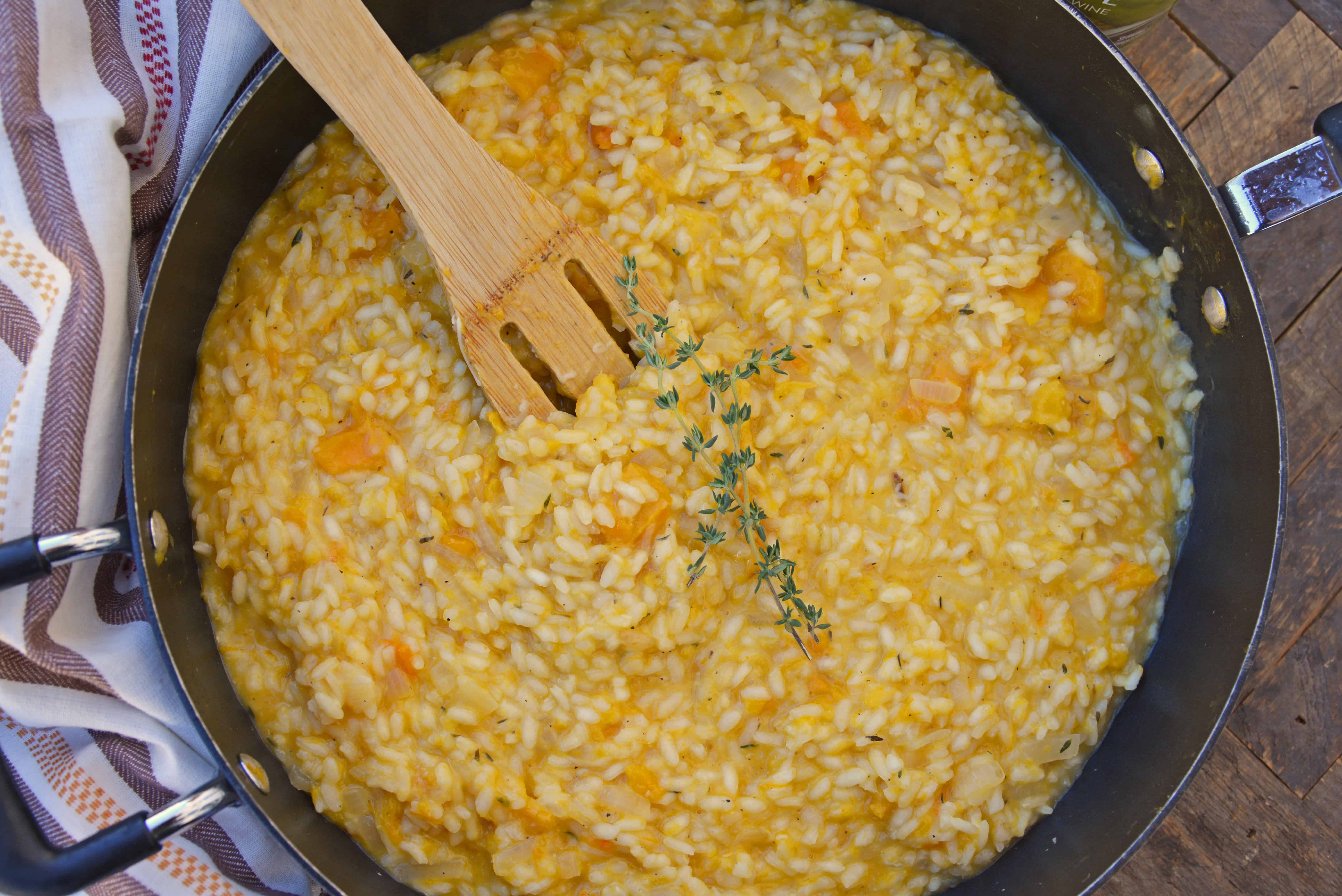 It really isn't all that hard if you know the basics. First is the rice, Arborio rice. Arborio rice is an Italian short grain rice that is named after the town it hails from, Arborio, in the Po Valley. However, present day, it is grown all over, including in the United States.
The plump, short body makes it unique in its ability to soak up loads of liquid and release starches that result in the creaminess that so many people associate with risotto.
In fact, while many risotto recipes do contain cream or cheese, many do not and people are often baffled by the creaminess level.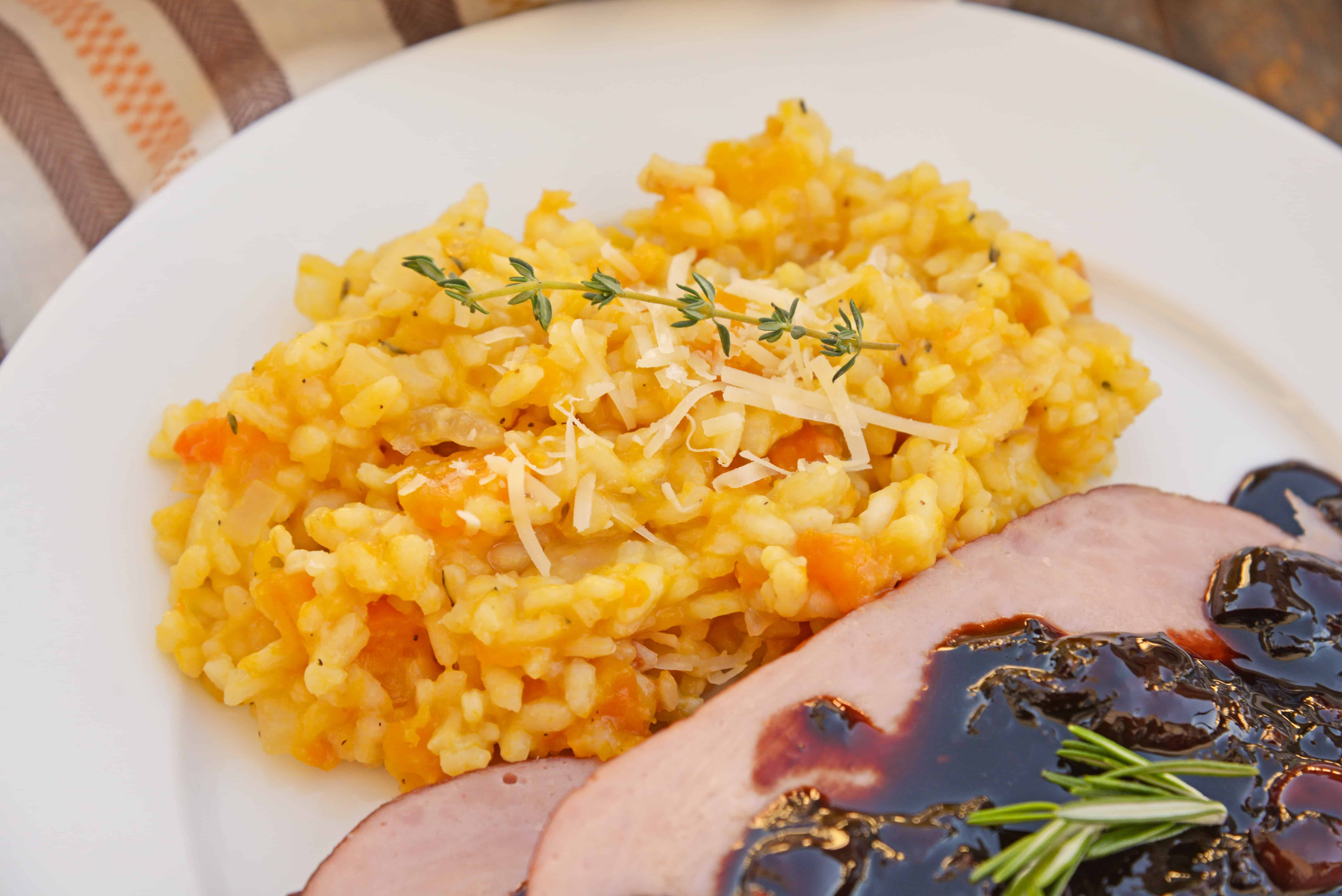 These unique little pods provide a blank slate for flavor, therefore being mindful of what liquid you add is crucial.
To give my risotto a rich and robust taste, I use Holland House White Cooking Wine. These little flavor bombs soak it up and hold on, releasing the bold flavor when eaten.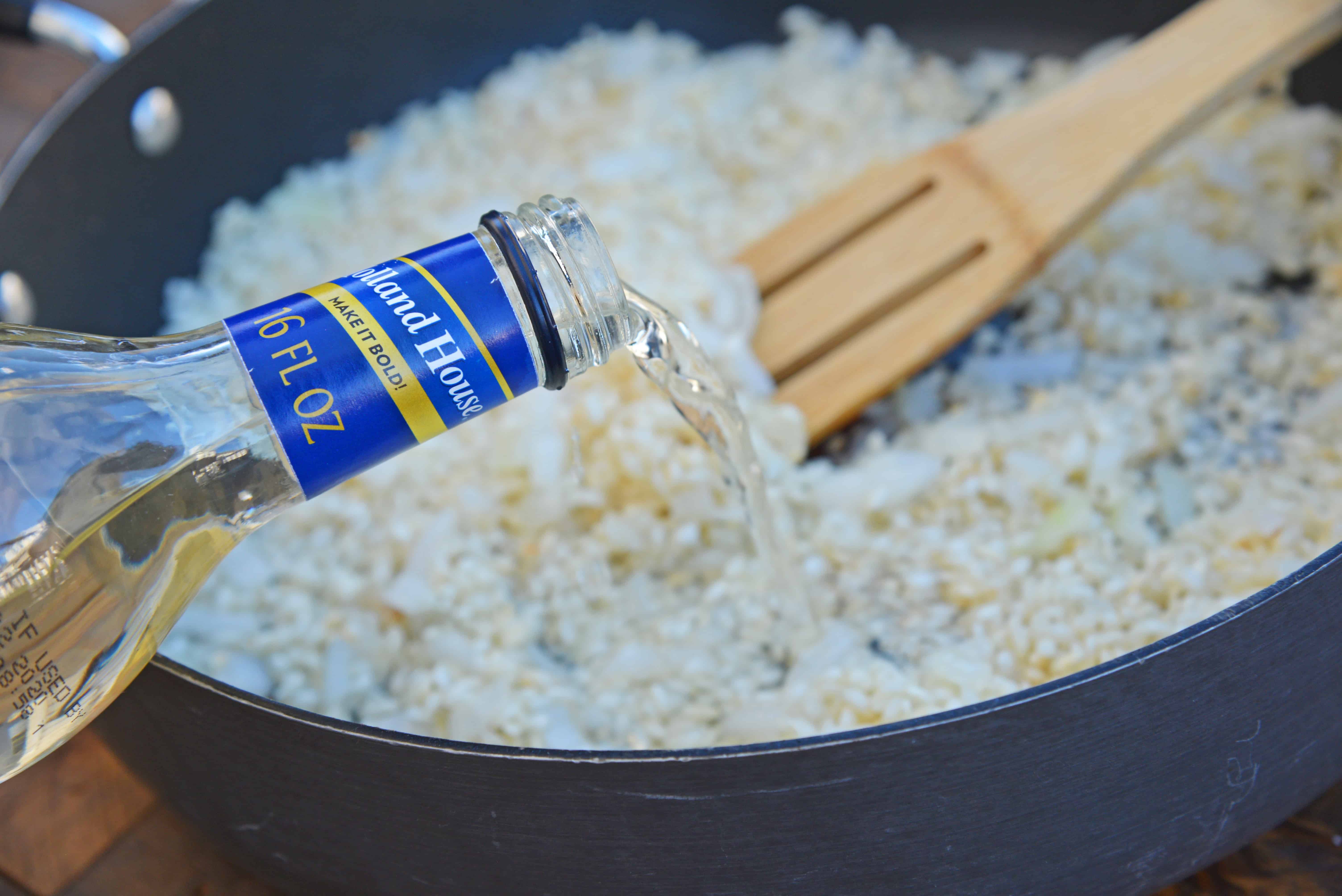 Holland House Cooking Wines are not only a great addition to risotto, you can also use them in any recipe using liquid or needing a punch of flavor.
Try them in soups and stews, to season roast chicken or beef, for sautéing vegetables, in homemade salad dressings or even in chili.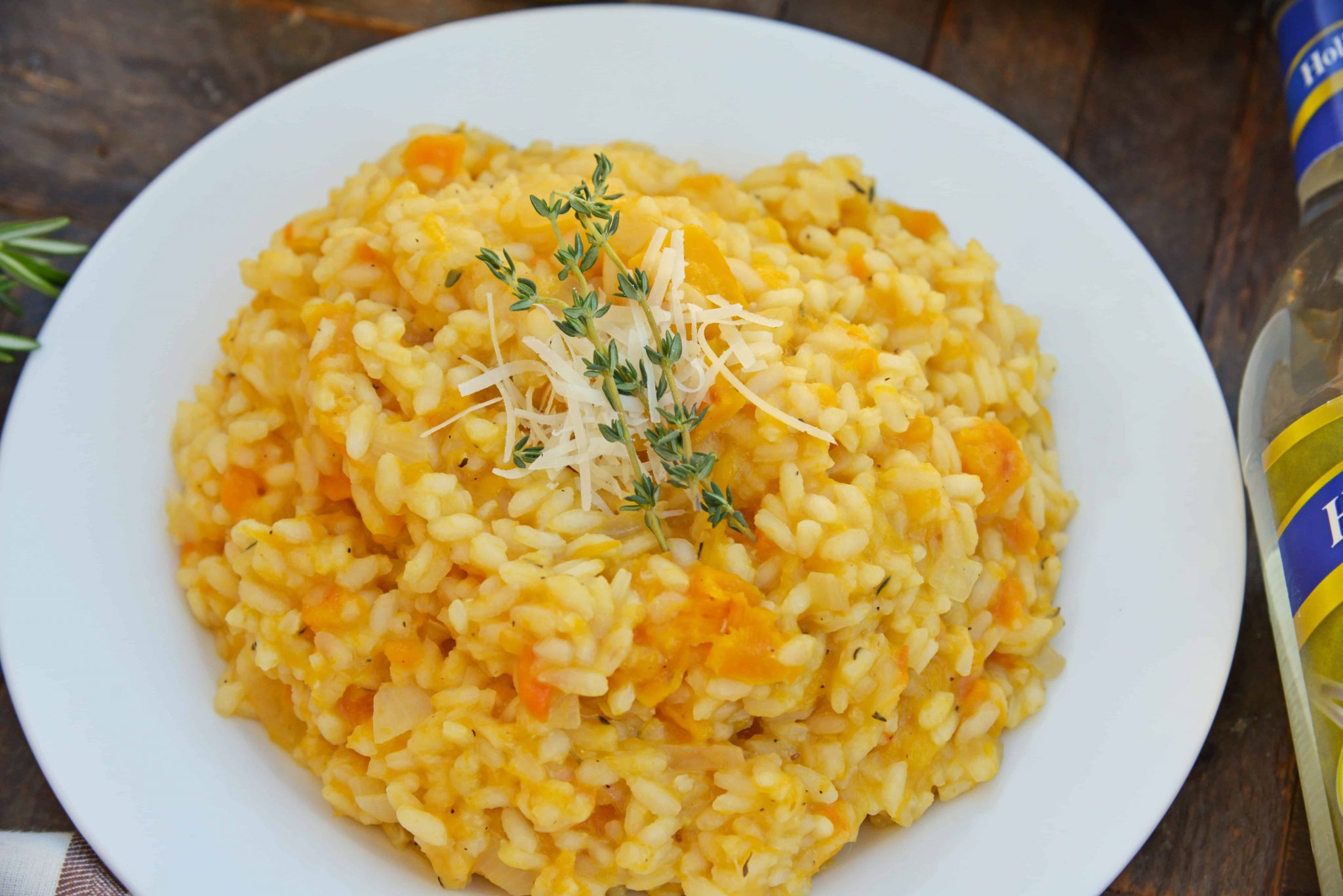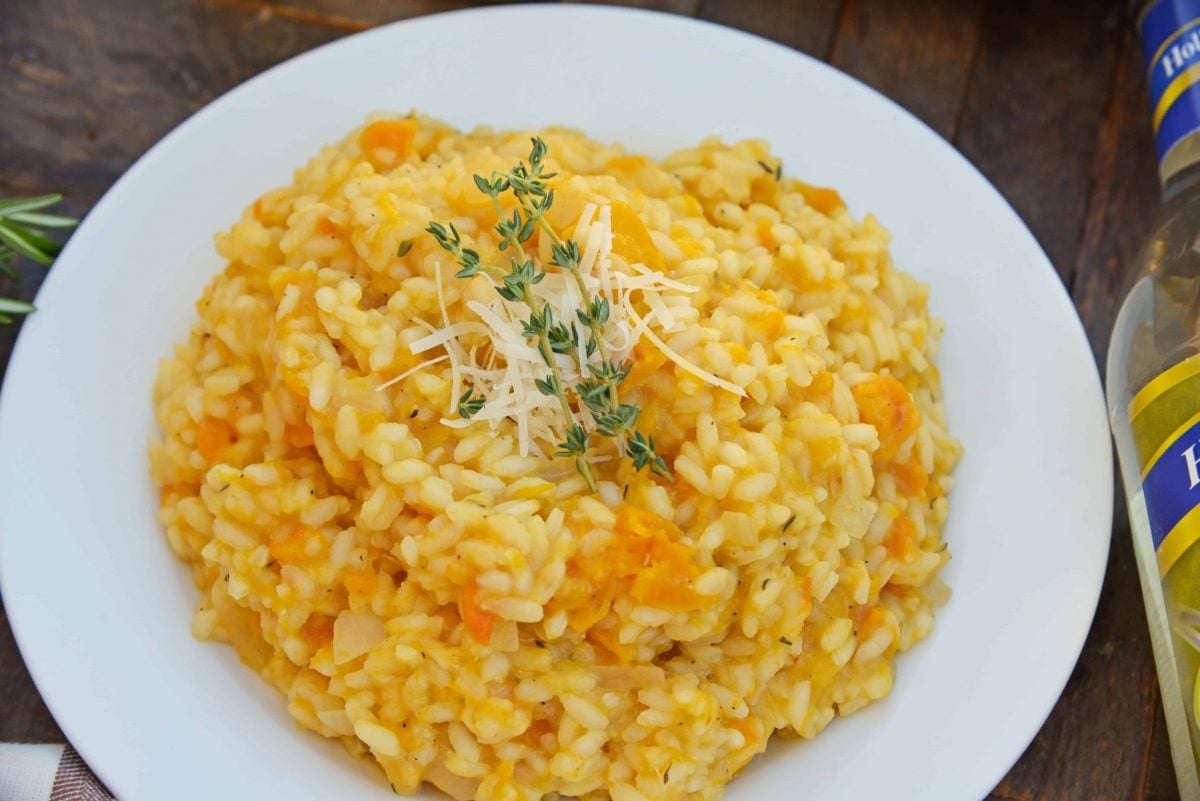 Holland House offers five fabulous flavors: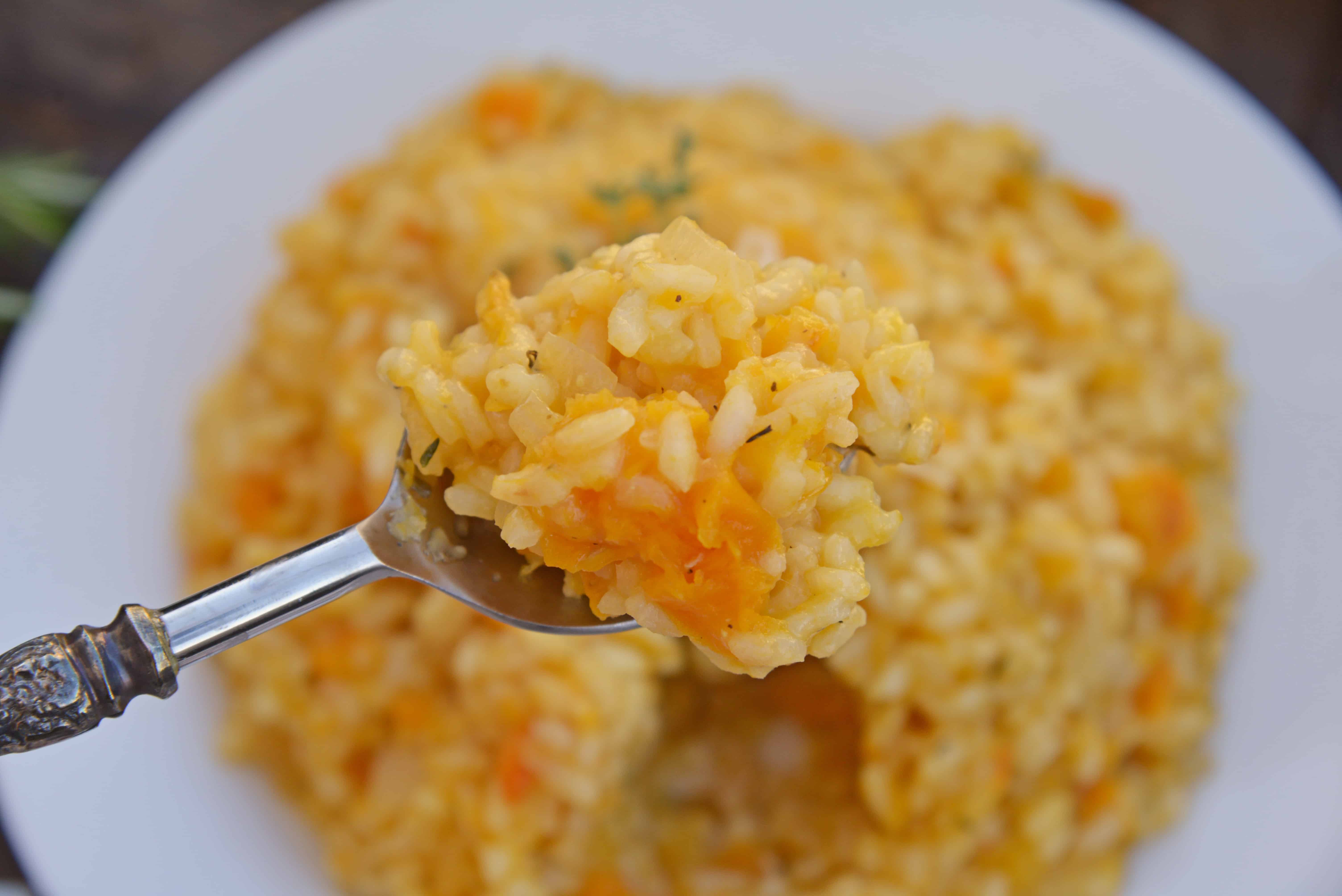 Now try my sweet Butternut Squash Risotto, I am just sure you are going to love it! Serve as a side dish, vegetarian entrée or top with seared shrimp and scallops for a full meal. And for a vegan option, our saffron risotto is fantastic!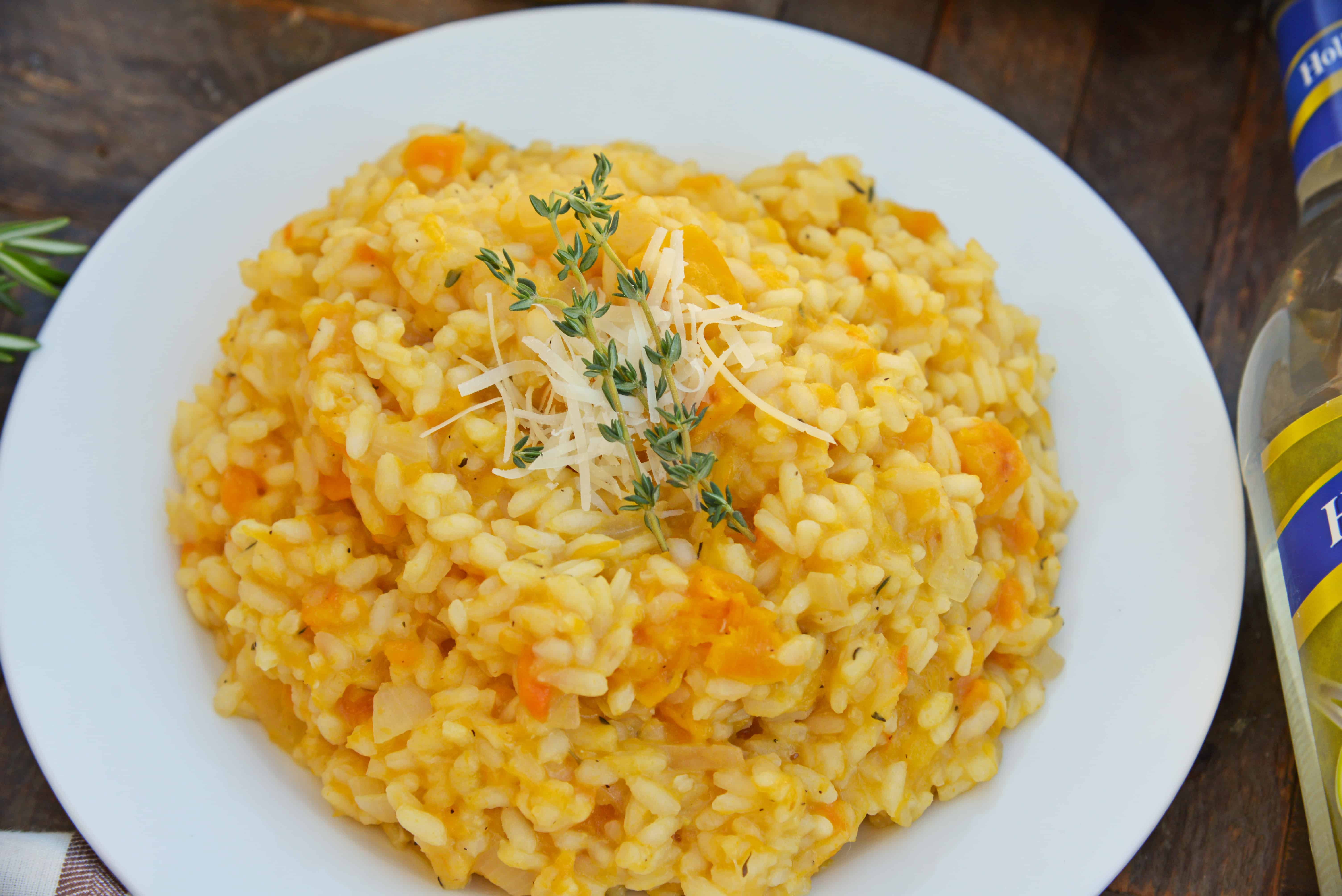 Here are a few more recipes that use squash: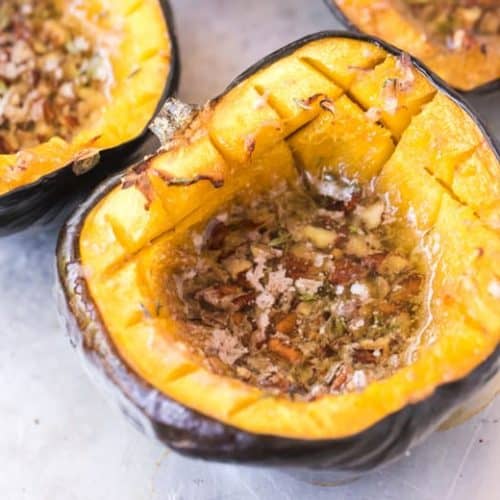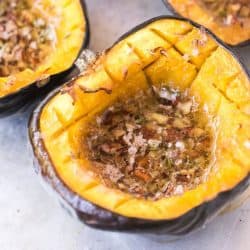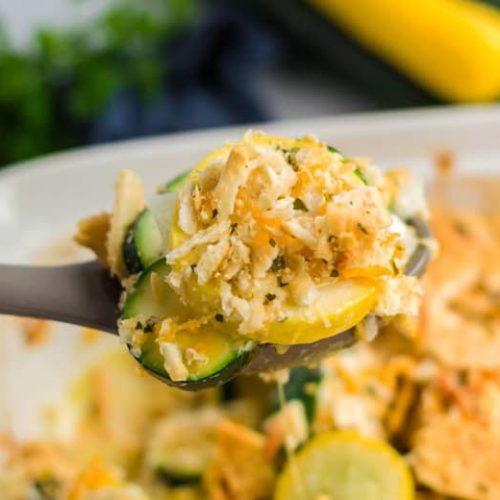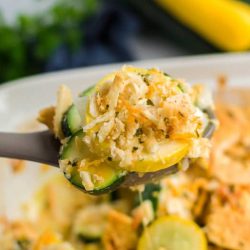 Cheesy Squash Casserole
The layers of freshly sliced squash with cheese and a buttery cracker topping in this Cheesy Squash Casserole are the easy side dish you having been searching for!
See The Recipe!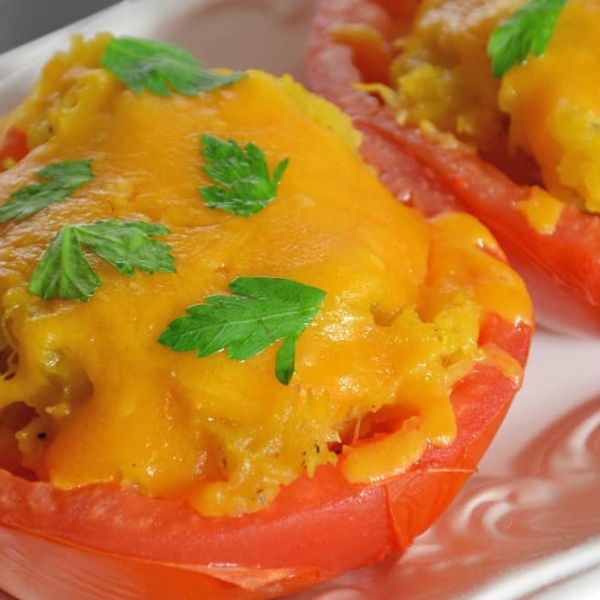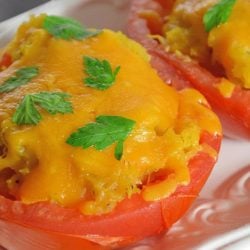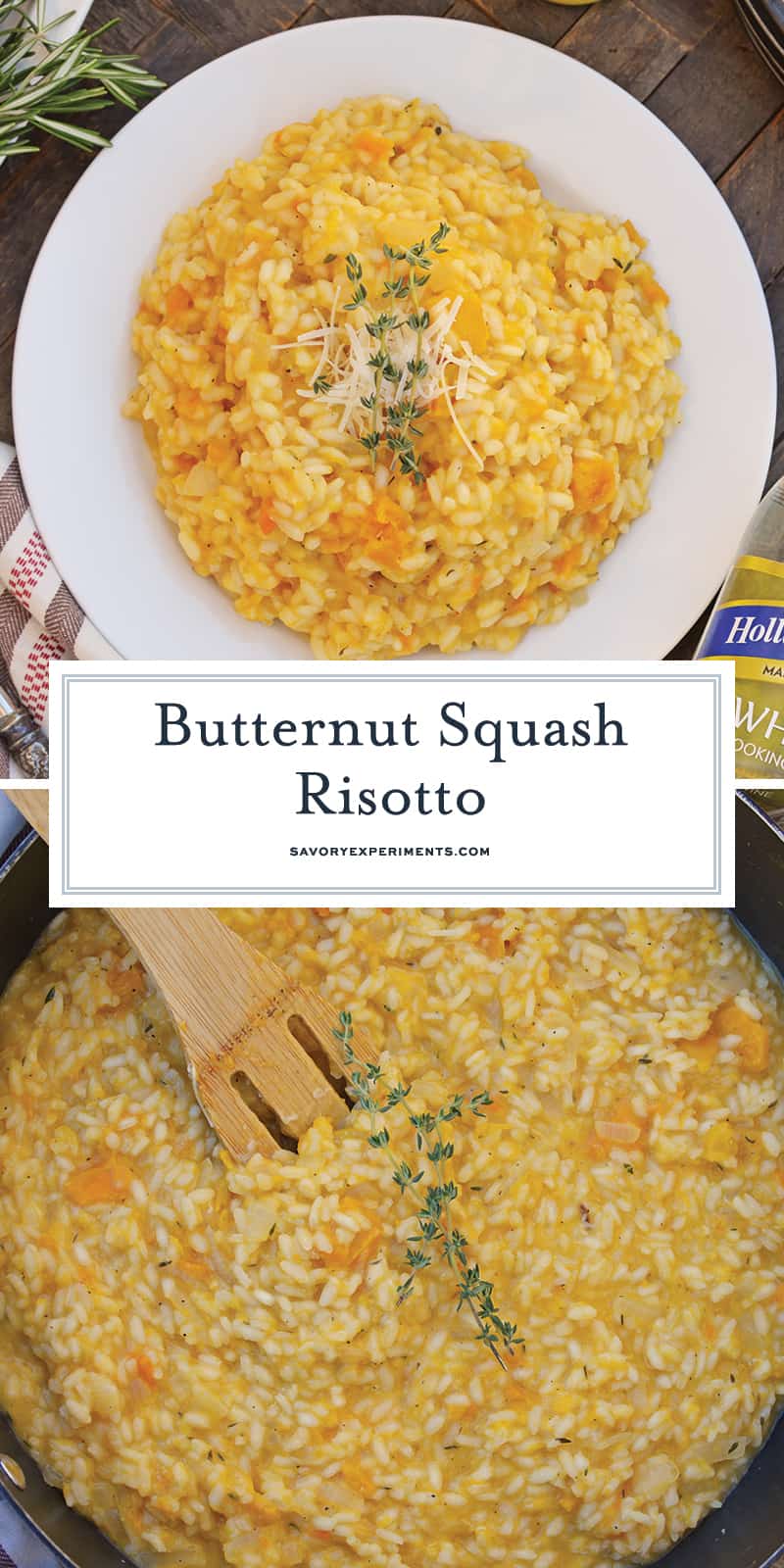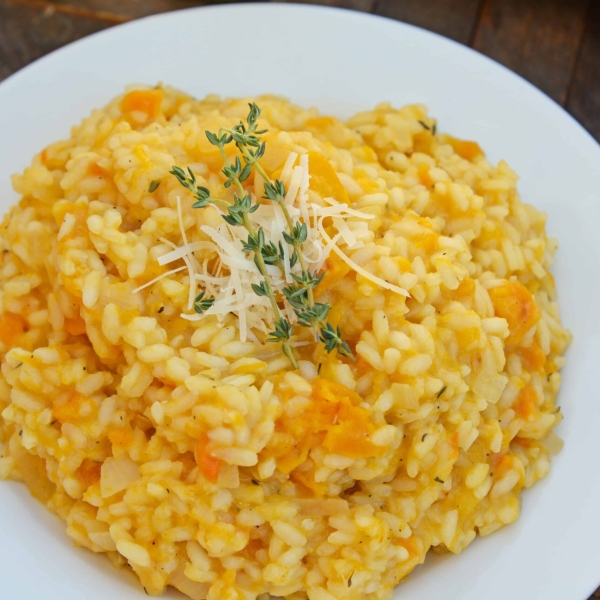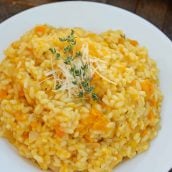 Butternut Squash Risotto
Butternut Squash Risotto is an easy side dish or entrée made with Arborio rice, crisp white cooking wine, sweet roasted butternut squash and fresh thyme.
Instructions
Preheat oven to 400 degrees. Line a rimmed baking sheet with aluminum foil.

Arrange butternut squash, cut into 1-inch cubes, in a single layer. Season with salt and pepper.

Roast butternut squash for 25-35 minutes, or until soft and easily mashed with a fork.

Towards the end of the squash roasting, melt butter in a large heavy bottom skillet over medium-high heat.

Also heat vegetable or chicken broth in a saucepan over low heat.

Add Arborio rice and onion to melted butter. Sautéing until light brown.

Pour white cooking wine into browned Arborio rice, stirring well until all liquid is absorbed.

Mash butternut squash with the bask of a fork until it resembles mashed potatoes. Add this to your Arborio rice before you start adding broth, stir well. Add whole fresh thyme sprigs.

One cup at a time, add broth to Arborio rice, stirring well and waiting until all liquid is absorbed before each addition.

When all broth is added, risotto will be creamy and look like rice pudding.

Season with Kosher salt as desired and stir in Parmesan cheese, if desired.

Remove thyme sprigs.

Serve immediately.

If you tried this recipe, please come back and let us know how it was!
Notes
*It is common to find butternut squash already cut into cubes in the produce section. They are fairly hard to chop, so this is a huge time saver!
Nutrition
Calories:
380
kcal
,
Carbohydrates:
64
g
,
Protein:
9
g
,
Fat:
4
g
,
Saturated Fat:
2
g
,
Cholesterol:
10
mg
,
Sodium:
1332
mg
,
Potassium:
519
mg
,
Fiber:
3
g
,
Sugar:
2
g
,
Vitamin A:
7565
IU
,
Vitamin C:
30
mg
,
Calcium:
153
mg
,
Iron:
4
mg