Let's face the fact that for most of us mornings are tough from the start of the alarm going off — for me, trying to find something to feed myself (and everyone else) so that we can have a healthy start to the day can be one of the greater challenges. However, these easy overnight oats are a game-changer.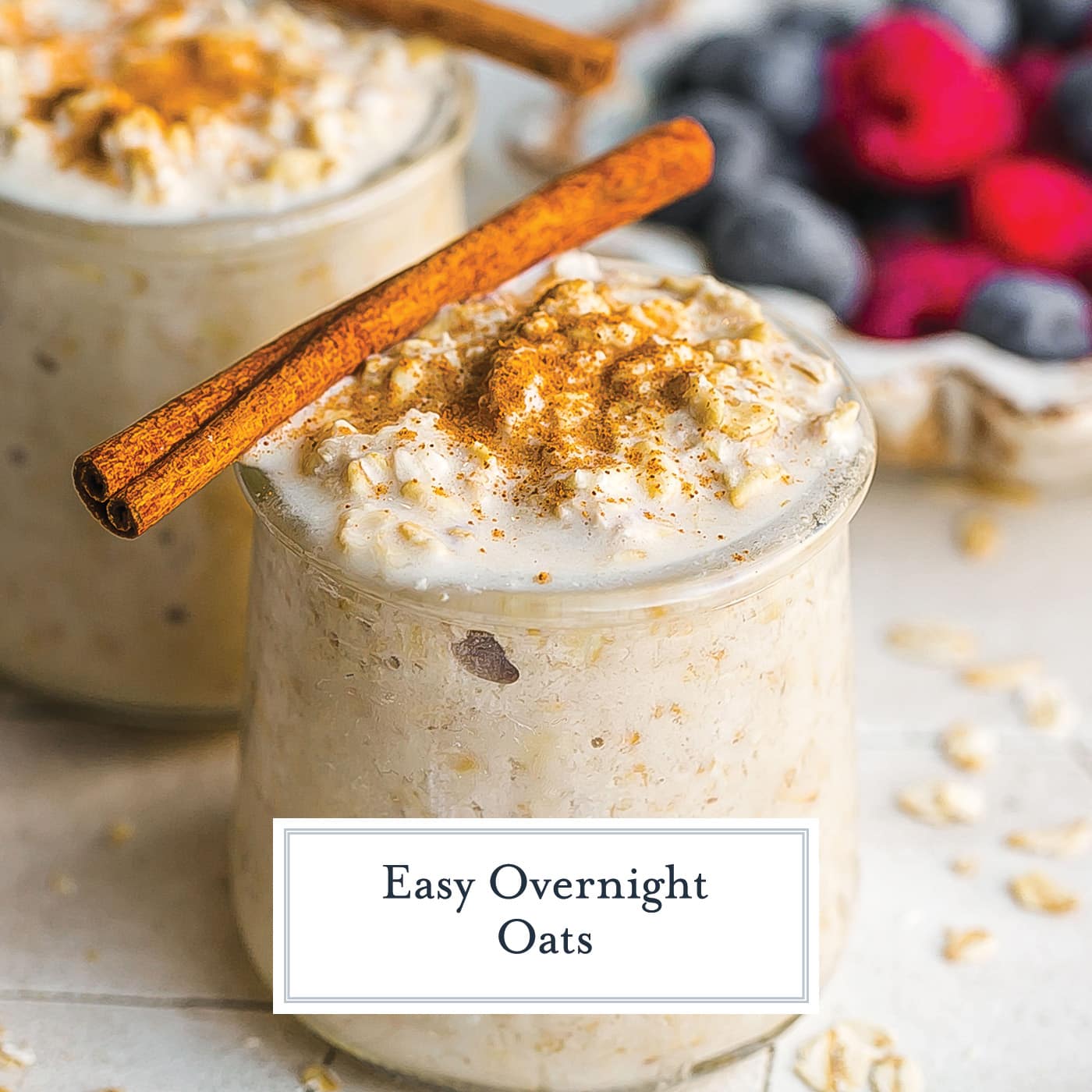 I can make these oats the night before, or I can make a large batch that's ready for the week. Then, that's one meal that's off my mind.
A mixture of fiber-rich oats, gut-friendly Greek yogurt, and low-calorie almond milk, mixed with some sweeteners and spices, overnight oats are a healthy way to start the day with plenty of flavor.
The next time you're thinking about ditching the cardboard box of dried food called cereal — do it! These healthy overnight oats will be a drastic upgrade to the meal that gets your day going.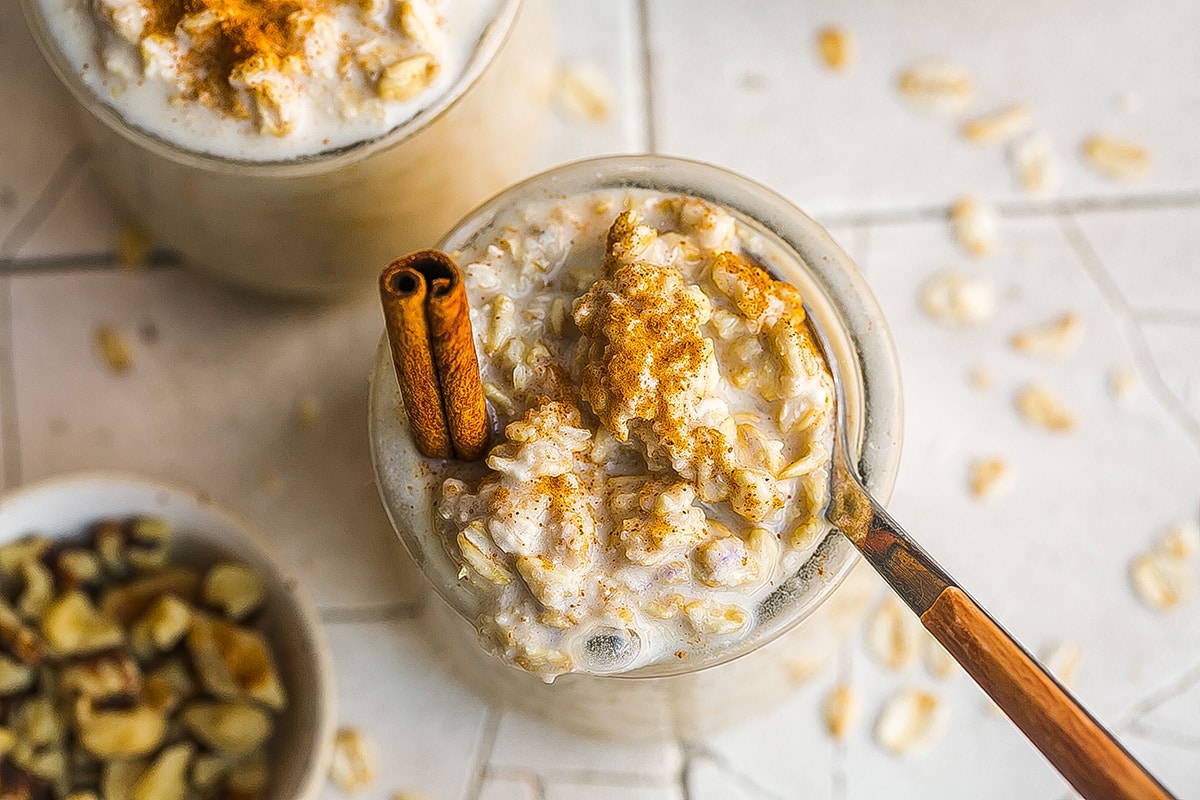 Why You'll Love Easy Overnight Oats
If you already enjoy oatmeal in the morning, you'll love this quick version that you can grab out of the refrigerator on the way out the door.
Healthy – These oats help you start the day out right since they are full of fiber but they also pack a punch of probiotic goodness with the addition of Greek yogurt.
Quick – It takes just minutes to make this easy recipe so it's perfect for meal prep for the week.
Customizable – You can add or change the ingredients to make this base recipe into the ideal morning meal for you.
Cost efficient – While other breakfast options (especially food you can grab on the go) are usually a bit pricier, these oats offer an affordable option for a quick, healthy breakfast.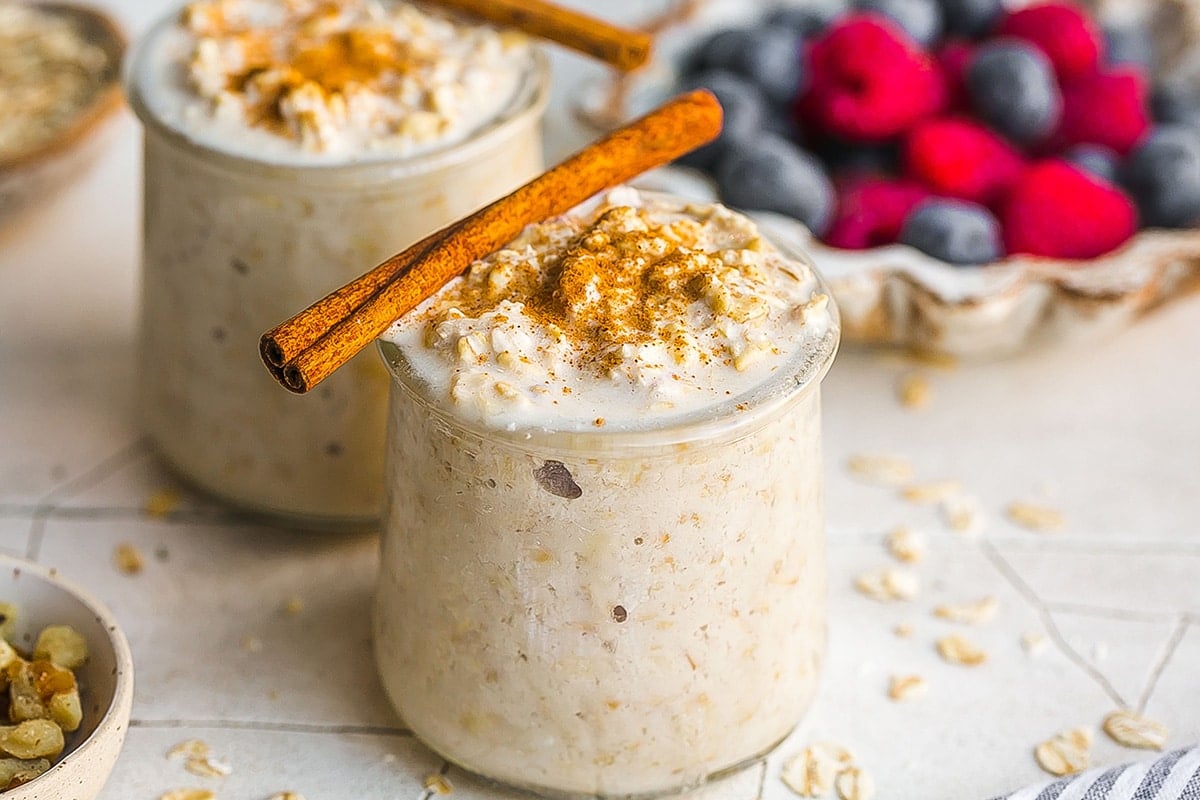 Ingredients
These easy overnight oats require only a few simple ingredients and nearly no effort but result in a hearty, delicious breakfast.
Old-fashioned oatmeal – These are rolled oats that are the perfect variety to soak up the other delicious ingredients in just a few hours. Avoid using quick oats as they can become too soggy.
Unsweetened almond milk – This alternative milk keeps the calorie and carb count low while also adding a touch of nutty flavor.
Greek yogurt – Ideally, use a vanilla or honey flavor. You can also use a fruity flavor but it might be easier to mix if the fruitiness is incorporated into the yogurt rather than being chunky.
Vanilla extract – This extract perfectly rounds out the flavor of the overnight oats.
Honey – Add this for a rich, sweet start to the morning.
Cinnamon – While this ingredient is optional, you can add it to bring warm flavor to your morning meal.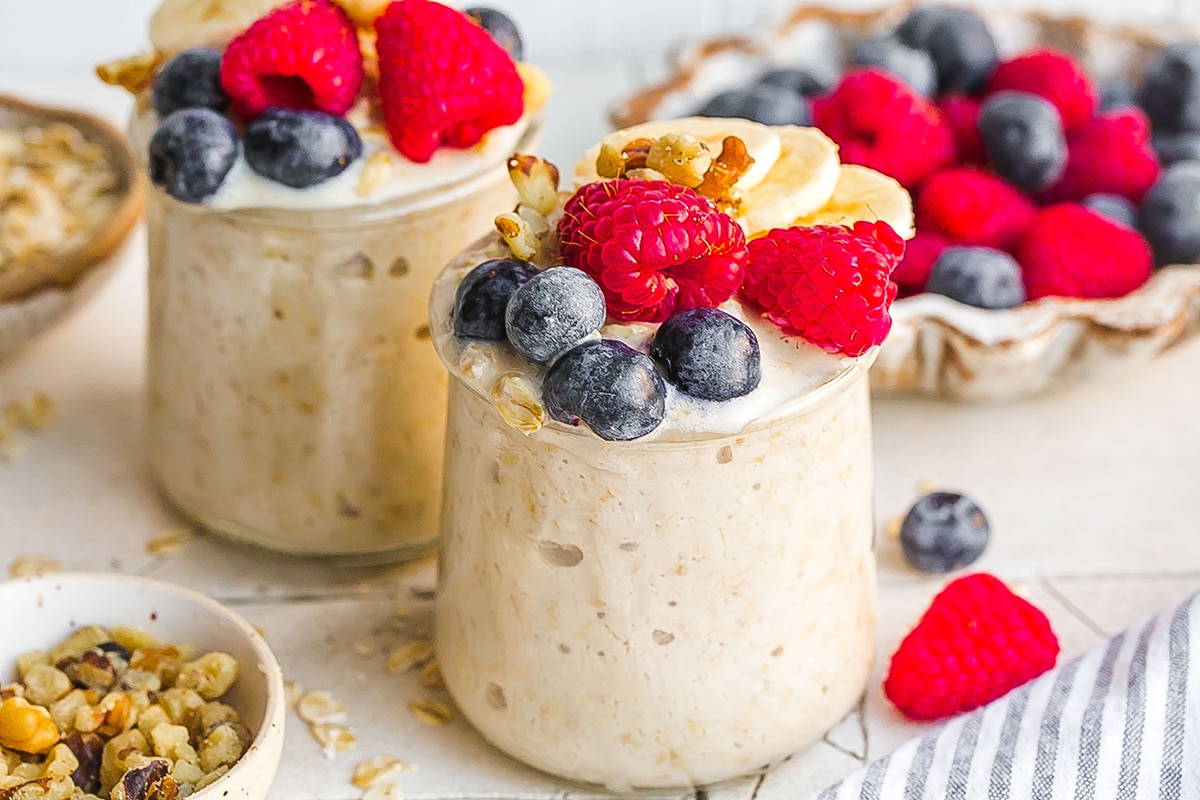 How To Make Overnight Oats
This make-ahead breakfast really couldn't be any easier and takes only a few quick minutes to prepare.
Add all of the ingredients to a large bowl.
Using a spoon, mix the ingredients until they are completely combined.
Use a lid or plastic wrap to cover the mixture. Alternatively, you can spoon it into individual containers to create a single serving to grab and go in the morning.
Place the oat mixture in the refrigerator to chill until ready to serve.
When ready to eat (or take on the go) add your favorite toppings like fresh fruit, nuts, or even chocolate chips to the top of the oats.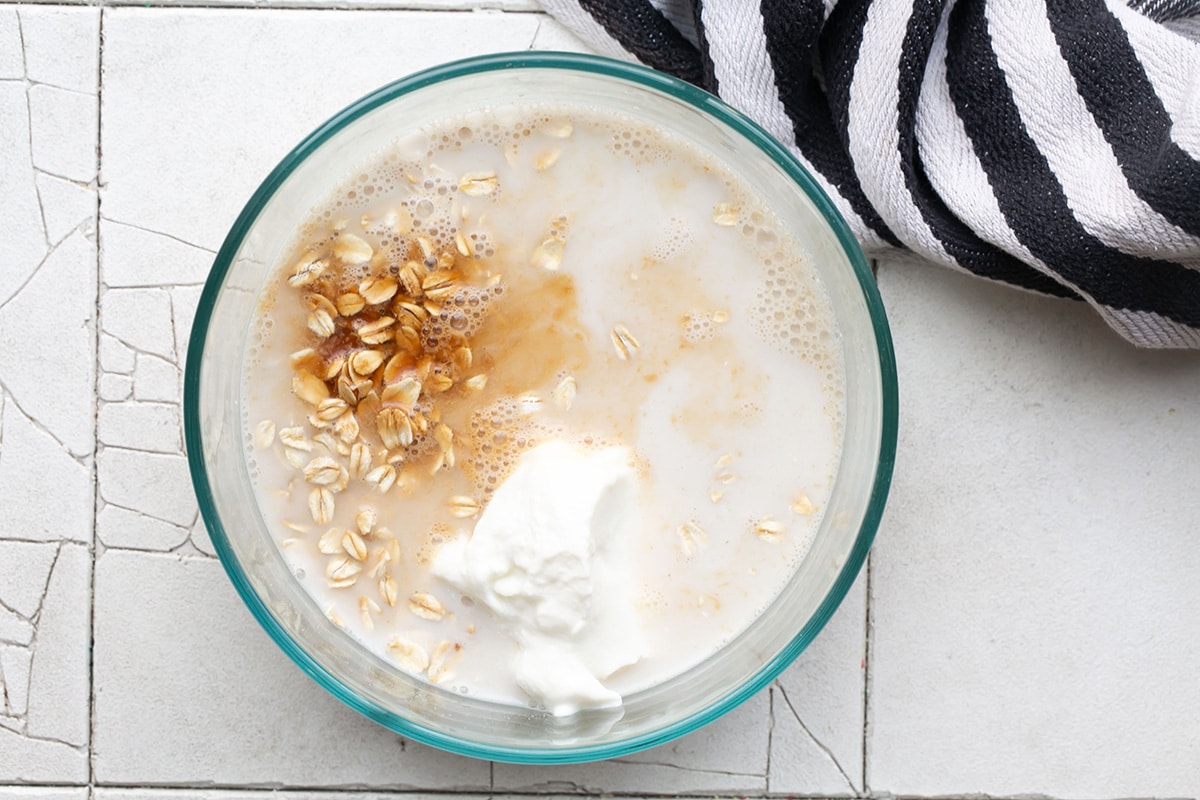 Variations
There are so many different ways to jazz up overnight oatmeal!
Fruit – You can toss fruit like fresh berries (or dried fruit like raisins or craisins) into these oats to make a fruitier version.
Nuts – Crush your favorite nuts and mix them in.
Extracts – Coffee extract is a great start to the morning and almond extract will impart nutty flavor.
Milk – Change up the milk to incorporate other flavors or change the texture. Use your milk of choice – oat milk, cashew milk, coconut milk, and soy milk are all options in addition to using dairy milk.
Lower carb – Lower the carbs by using your favorite substitute sweetener instead of honey.
Sweeteners – Trying using maple syrup, brown sugar, or other sweeteners that you enjoy.
Spices – Make your oats seasonal with spice like pumpkin spice or cloves in the fall and winter.
Steel-cut oats – Some have a preference for using steel cut oats for breakfast over rolled oats. If you choose to use them instead, just know that your overnight oats may have a bit thicker consistency as well as a chewy texture — also allow them more time (10 hours or more) to soak up the liquid.
Nut butter – Use peanut butter or almond butter to thicken the oats and add flavor. You may want to blend it with the other wet ingredients before folding in the oats to make mixing easier.
Salt – To round out the flavors in these easy oats, try adding a pinch of salt when mixing.
Protein powder – While you may need to add a little extra liquid, adding your favorite protein powder can up the nutrition on this for a powerful pre- or post-workout meal.
Seeds – Flax seeds, sunflower seeds, and hemp seeds are terrific options to add for textural and nutritional value.
Cocoa powder – Shake a little of this into the mixture for a little bit of chocolate flavor in the morning.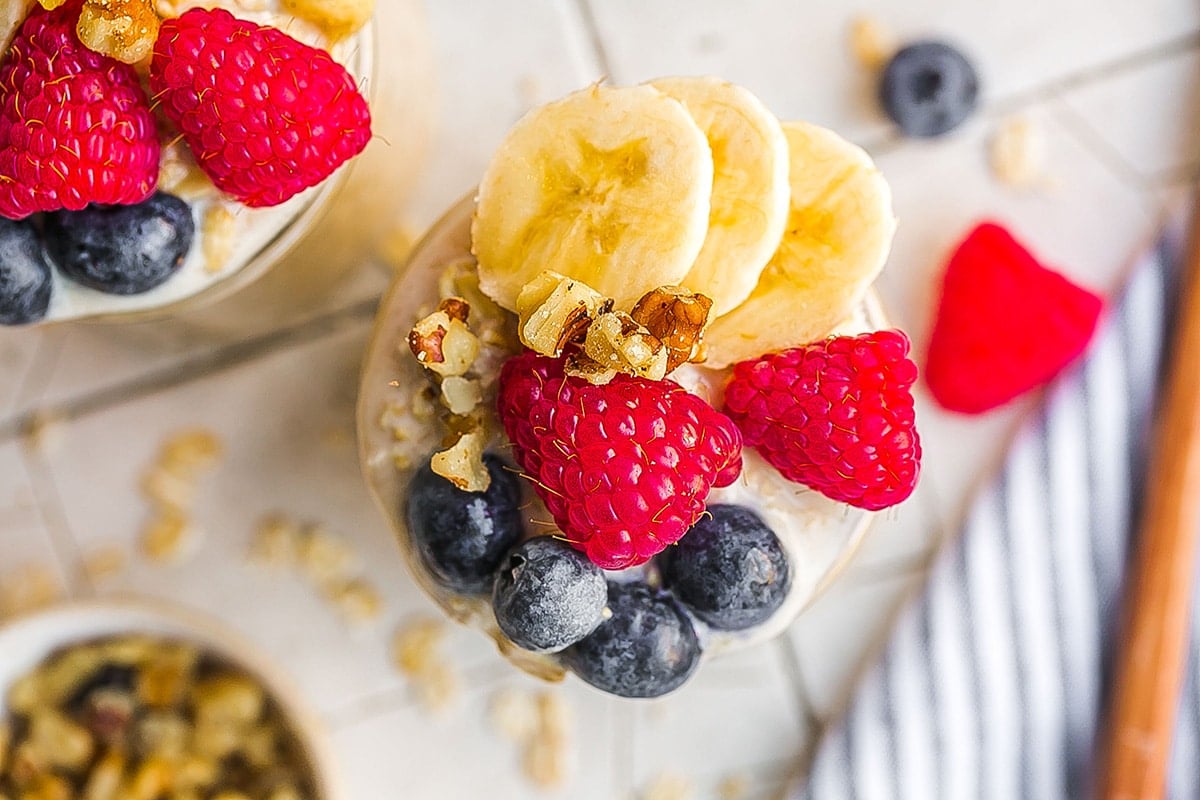 Storage, Make Ahead and Freezing
Make-Ahead: Overnight oats are, by definition, a make-ahead meal. Quickly toss them together and you have meals for days, if you choose.
Refrigerator: Despite their name, overnight oats actually last for several nights. Store overnight oats in the refrigerator for up to 5 days in an airtight container like a mason jar or plastic containers.
Freezer: It is not recommended to freeze overnight oats.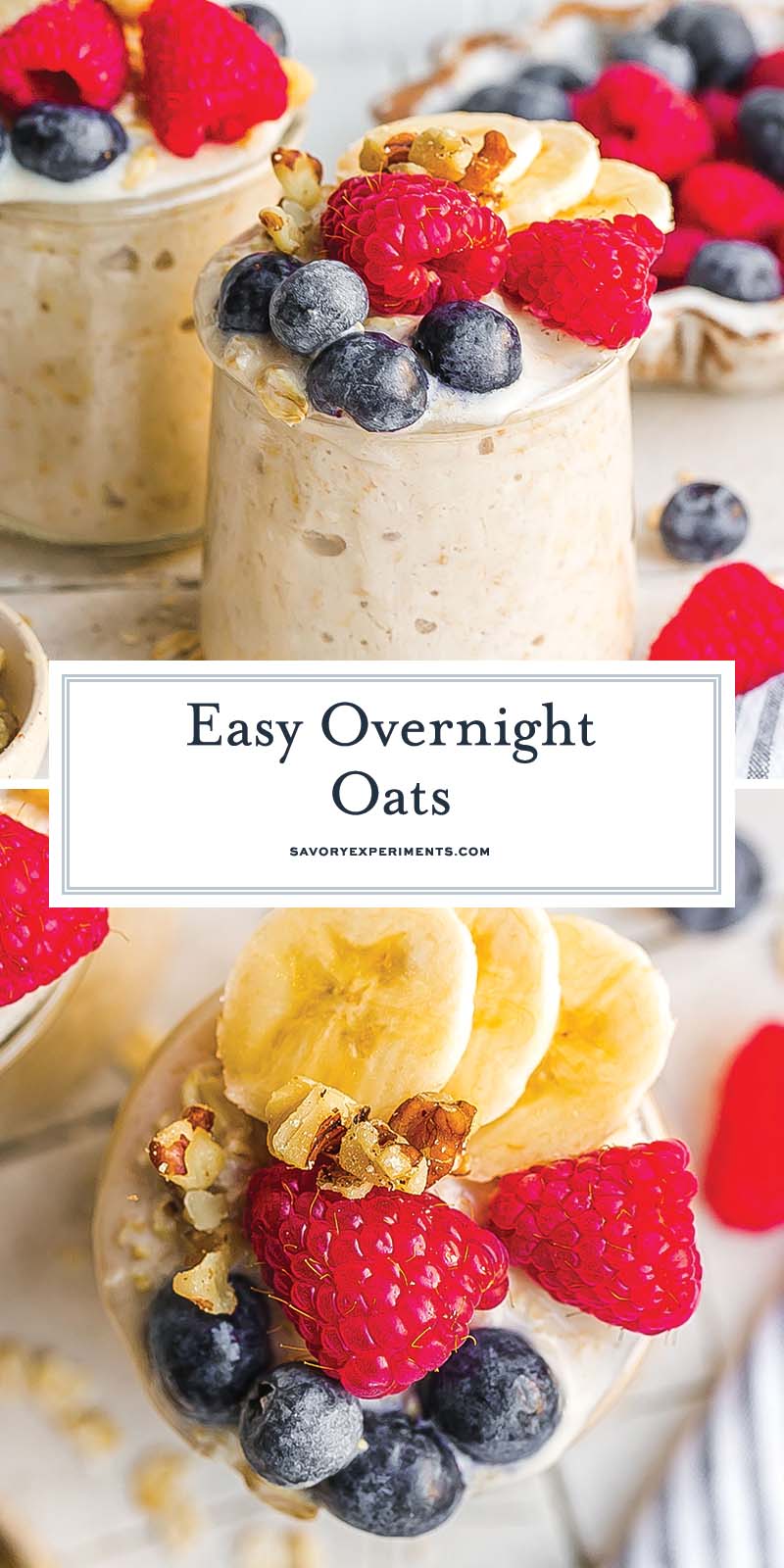 More Easy Breakfast Ideas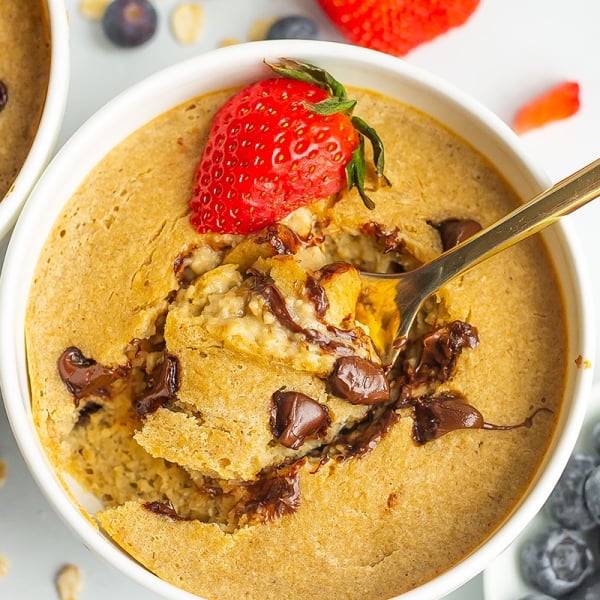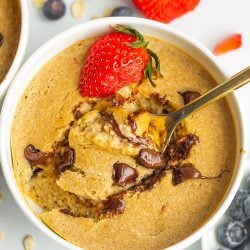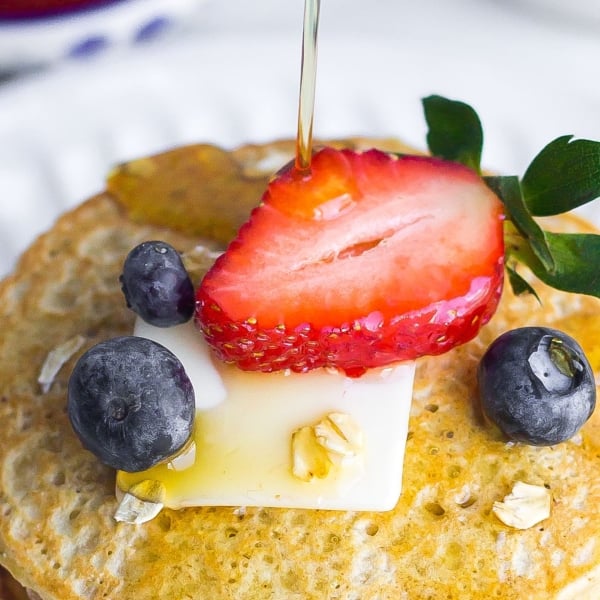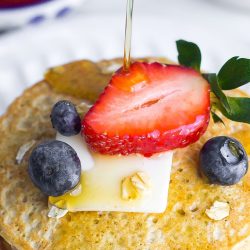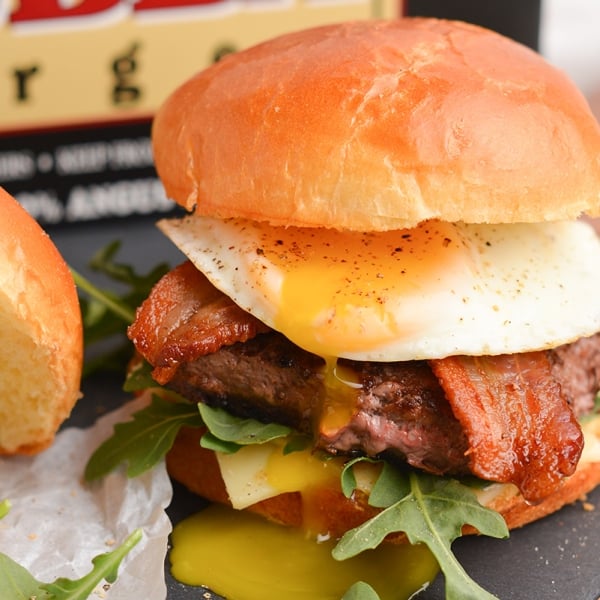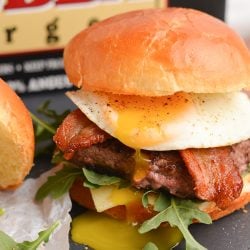 Breakfast Burgers
Breakfast burgers are the perfect protein packed way to start the day. A juicy burger with white cheddar, arugula, bacon and jammy egg.
See The Recipe!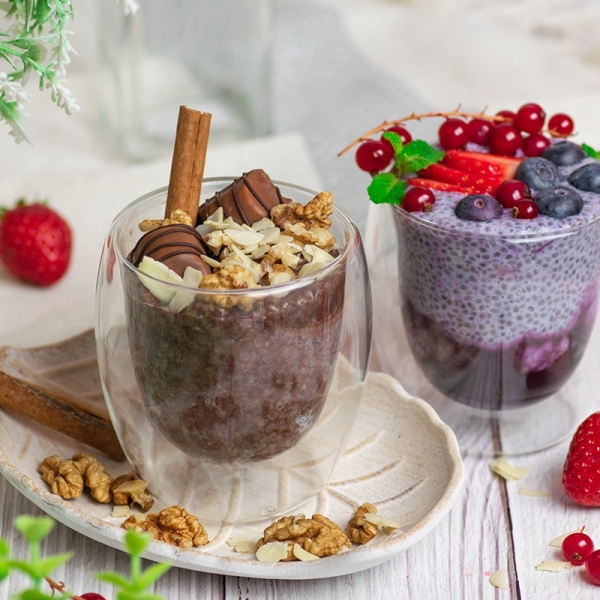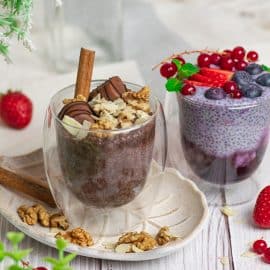 Chia Seed Pudding
This incredibly easy Chia Seed Pudding uses only 3 ingredients. Ideal for breakfast or dessert, this pudding is nutritious and delicious!
See The Recipe!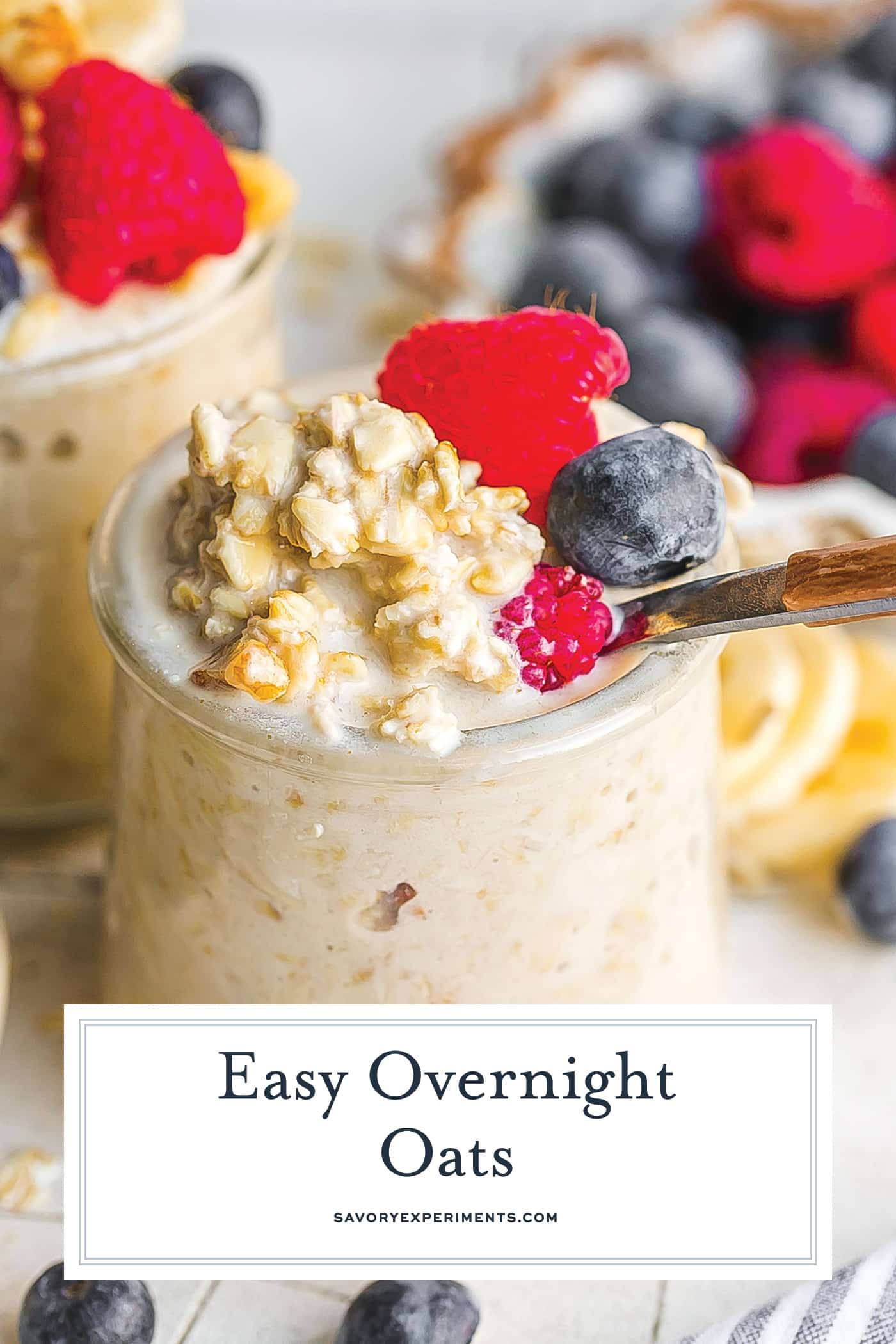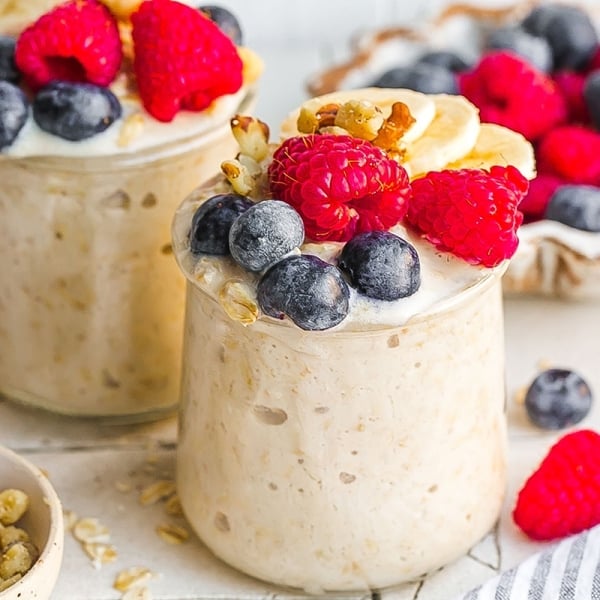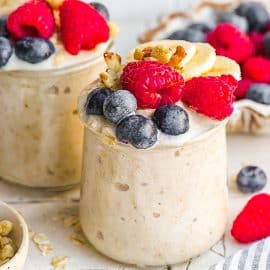 Easy Overnight Oats Recipe
If you're looking for a healthy breakfast that's customizable to get your day off to a solid start, these EASY Overnight Oats are for you!
Ingredients
1

cup

old-fashioned oatmeal

1

cup

unsweetened almond milk

1/4

Greek yogurt (plain or vanilla flavored)

1 1/2

teaspoons

vanilla extract

1

tablespoon

honey

1/4

teaspoon

cinnamon (optional)
Instructions
Place all ingredients into a large glass container and mix until combined. Cover the glass container with a lid or plastic wrap and place in the refrigerator for at least 3 hours or overnight.

Add your favorite toppings or fruit and enjoy!
Nutrition
Calories:
212
kcal
,
Carbohydrates:
37
g
,
Protein:
6
g
,
Fat:
4
g
,
Saturated Fat:
0.5
g
,
Polyunsaturated Fat:
2
g
,
Monounsaturated Fat:
2
g
,
Cholesterol:
0.01
mg
,
Sodium:
166
mg
,
Potassium:
157
mg
,
Fiber:
4
g
,
Sugar:
10
g
,
Vitamin A:
0.01
IU
,
Vitamin C:
0.1
mg
,
Calcium:
172
mg
,
Iron:
2
mg