This classic three bean salad is my "go-to", so simple it will literally blow your mind, but with just a few steps that will set it apart from the rest.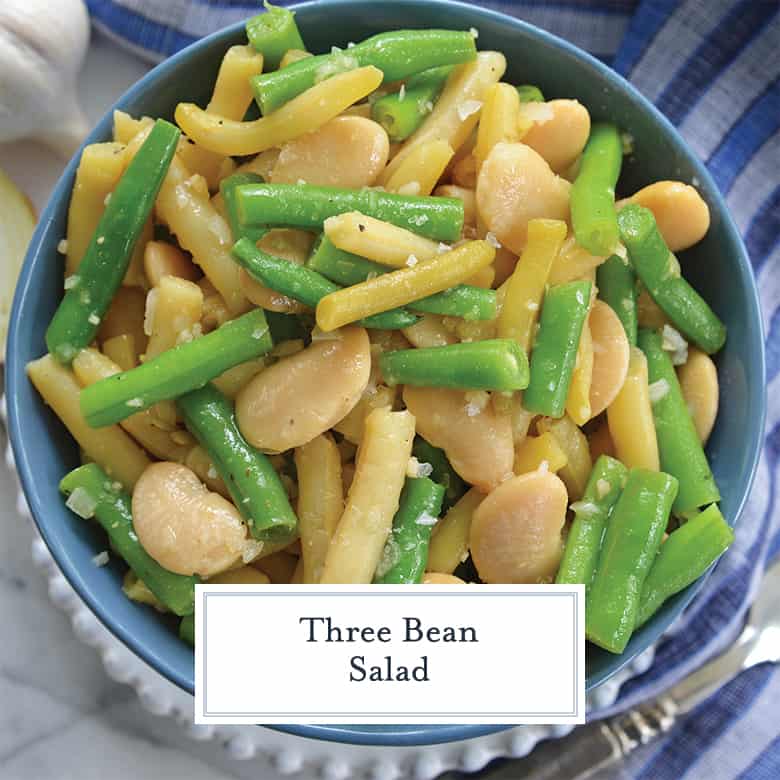 Three Bean Salad
I feel like this recipe probably originated in the 1950s. You know, a time when convince and packaged goods, like cans, was considered to be the fancy way to cook.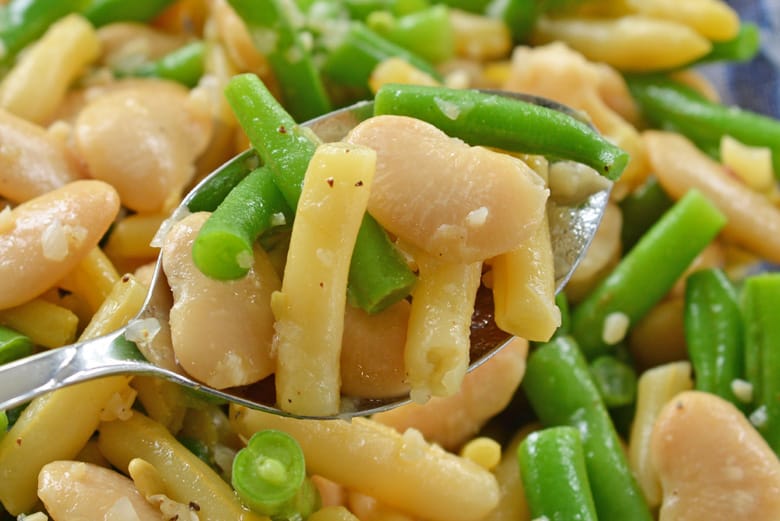 My version has taken a few different twists and turns. Just since making the video attached, I've swapped out one of the types of beans and also the vingear.
But I guess that is what makes it so wonderful. Its versatility.
Beans
First, you have to start with the beans, there are literally a hundred types to choose from. If you are an astute person, the first thing you'll question me on are the beans: butter beans, green beans and wax beans.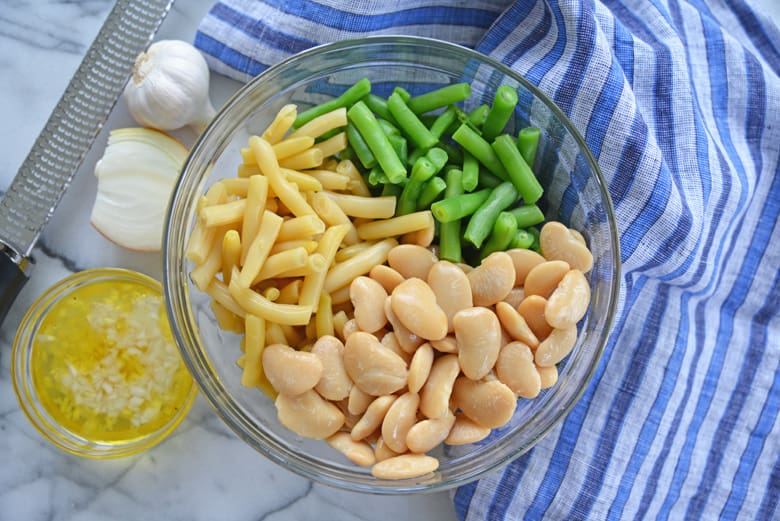 Technically speaking, all beans are legumes, but legumes aren't necessarily beans and the "bean" you are looking for is really inside the pod, not the actual pod itself, which we are using here.
Green Beans– Green beans are legumes, but not actually considered to be a bean. The green beans we eat are typically harvested young and immature. If left to grow, you'd get larger sweet peas that we also commonly consume.
Wax Beans– Similar to green beans, wax beans are also legumes, but not a bean. They have a mild flavor and usually need to be heavily seasoned. They are considered to be a snap pea (so are green beans, actually).
Butter Beans– Butter beans are both a legume and a bean. They are referred to as butter because after being cooked, the flesh is soft, creamy and buttery. They are large and sometimes even seen by themselves on charcuterie platters and cheese boards.
Canned, Frozen or Fresh Beans
All are acceptable and it is also acceptable to mix the three options, but all three have pros and cons.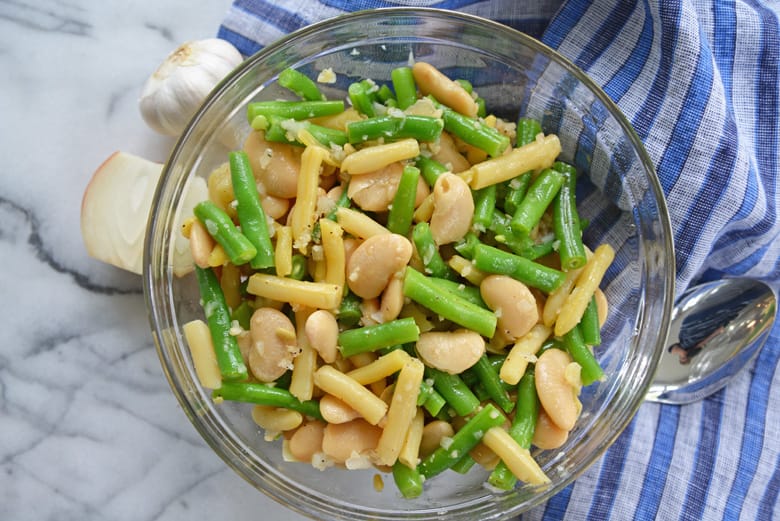 Canned Beans– These are certainly the easiest, just open the can and rinse to reduce sodium. But the texture can vary greatly from brand to brand. Some are mealy, others super soft and fragile and others perfectly fine.
My favorite beans to buy canned are cannellini, black beans, butter beans, white northern beans, kidney beans, garbanzo beans and wax beans.
Frozen Beans- Frozen beans might actually have the most nutritional value, even compared to fresh beans. Any fruit or vegetable starts to lose nutritional value the moment is is picked. Frozen beans are usually frozen hours or days after being harvested while fresh beans can take a week or two to hit the grocery store.
The problem is that not all beans freeze and thaw well and some aren't even available.
Fresh Beans- We are going to consolidate this section to mean both fresh beans (legumes) and also dried beans, since that is their most common "fresh" appearance.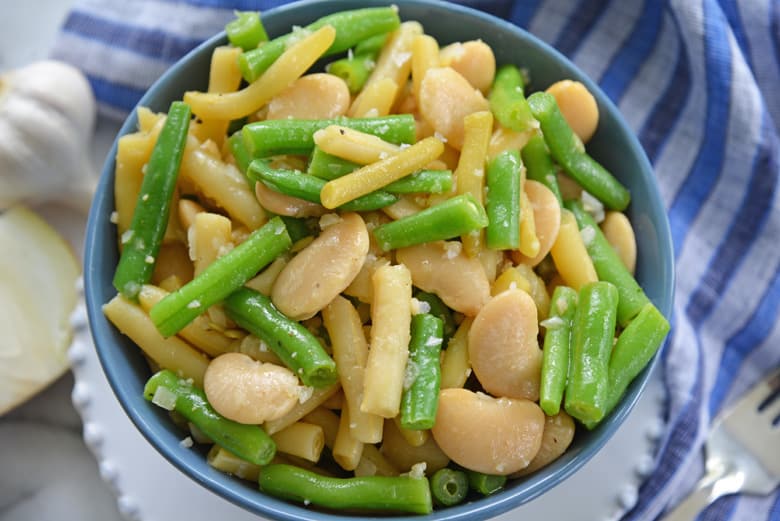 These will undoubtedly have the best texture and taste, but require a little more time in the kitchen. Dried beans can take hours to soften. Fresh greens beans are pretty easy to blanch so I usually use fresh here.
White Balsamic Vinegar
What is white balsamic vinegar?
White balsamic vinegar is actually a gold hue and a close cousin to regular balsamic vinegar. Made with Trebbiano grapes, it is a little less pungent and more sweet. It can be substituted in nearly any recipe that calls for regular balsamic vinegar if the acid taste is too much for.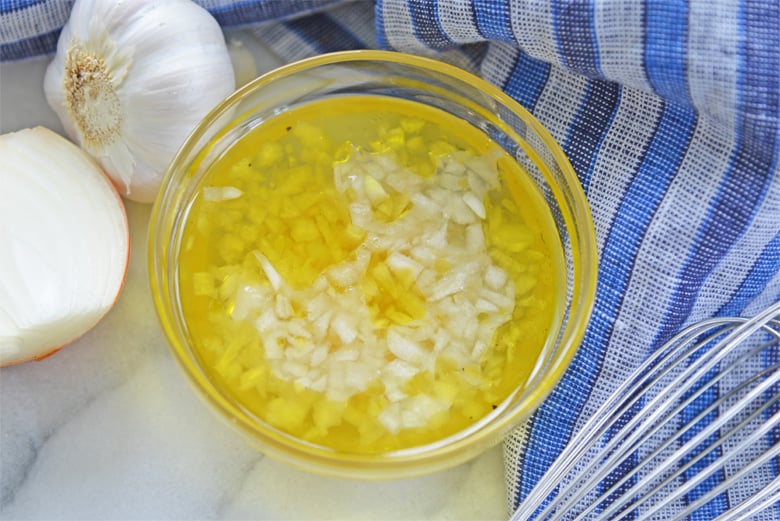 I used to use regular balsamic or red wine vinegar, but I didn't love the change in color on some of my lighter colored ingredients. Dijon mustard provides the little kick I miss there.
Alternatively, you can use these for white balsamic vinegar substitutes.
Regular balsamic vinegar
White wine vinegar
Rice wine vinegar
Champagne vinegar
How to Make Bean Salad
The process is really easy. All you have to do is quickly blanch your green beans (or wax beans if both are fresh).
Drain and rinse your canned items. For me this usually means the butter beans.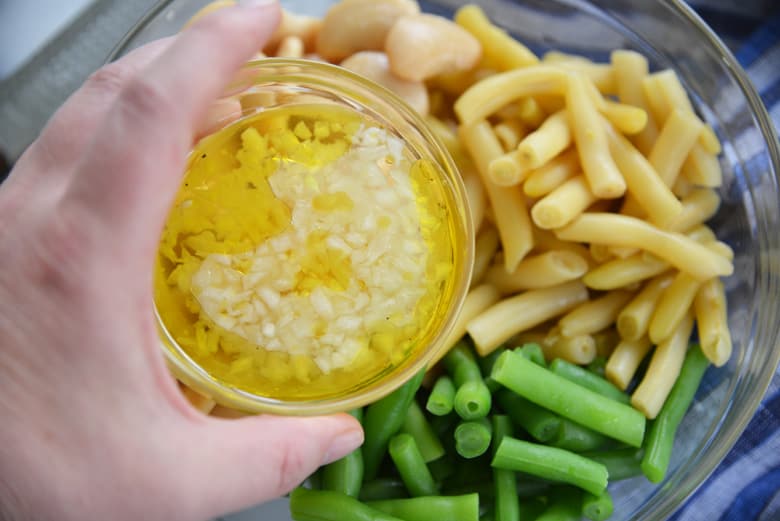 Then toss the items together with enough time to sit for at least 4 hours. This marinated bean dish needs time for the flavors to really penetrate. If you are short on time, scroll down to the "short cuts" section.
Blanching Green Beans
What is blanching?
The process of blanching, cooking a vegetable in boiling water for a short period of time and then submerging it in ice water to stop the cooking process, not only saves the integrity of the green beans and preserves nutrients, but also saves the crunch and color factor.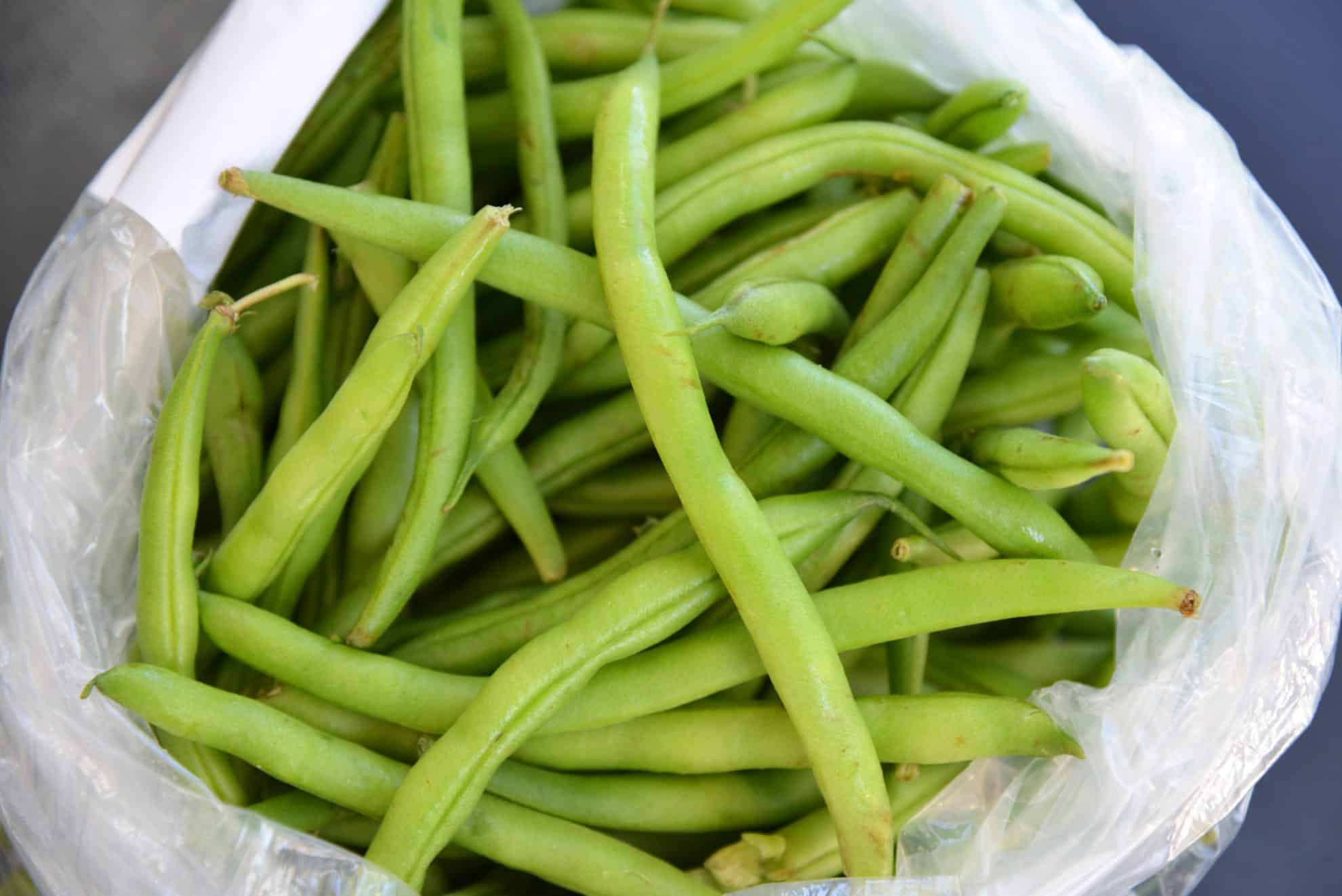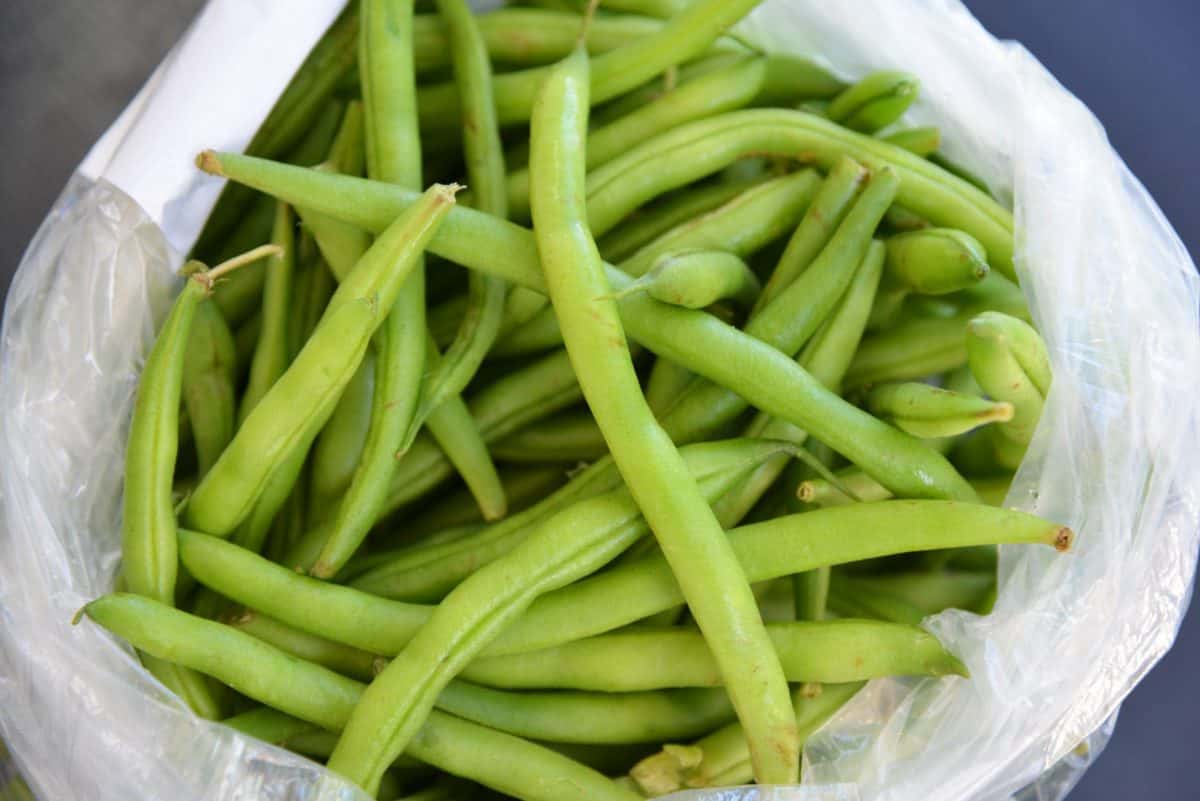 What do I serve it with?
It is such a mild mix that you can literally serve it with just about anything.
I like it with burgers, grilled chicken and ribs best.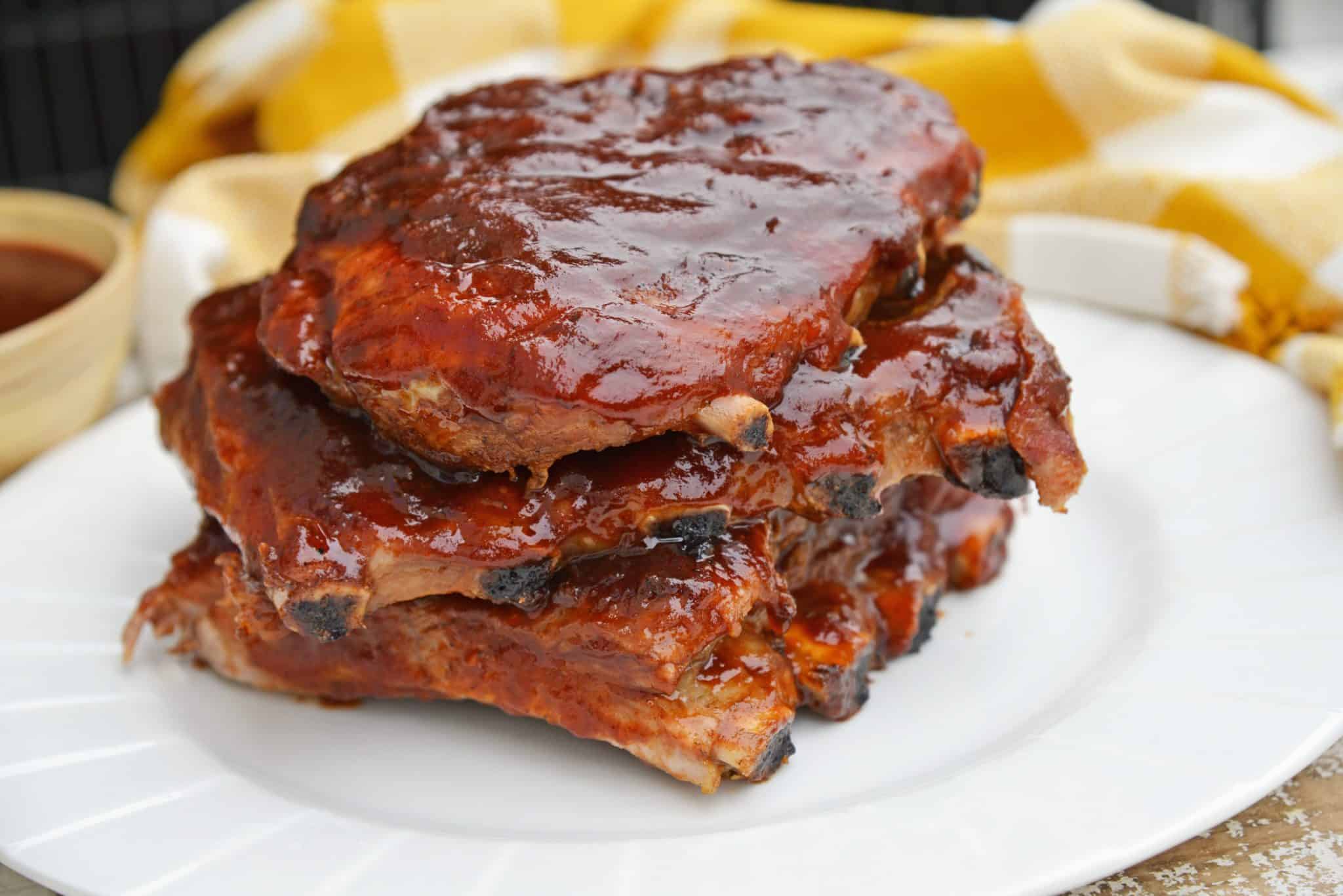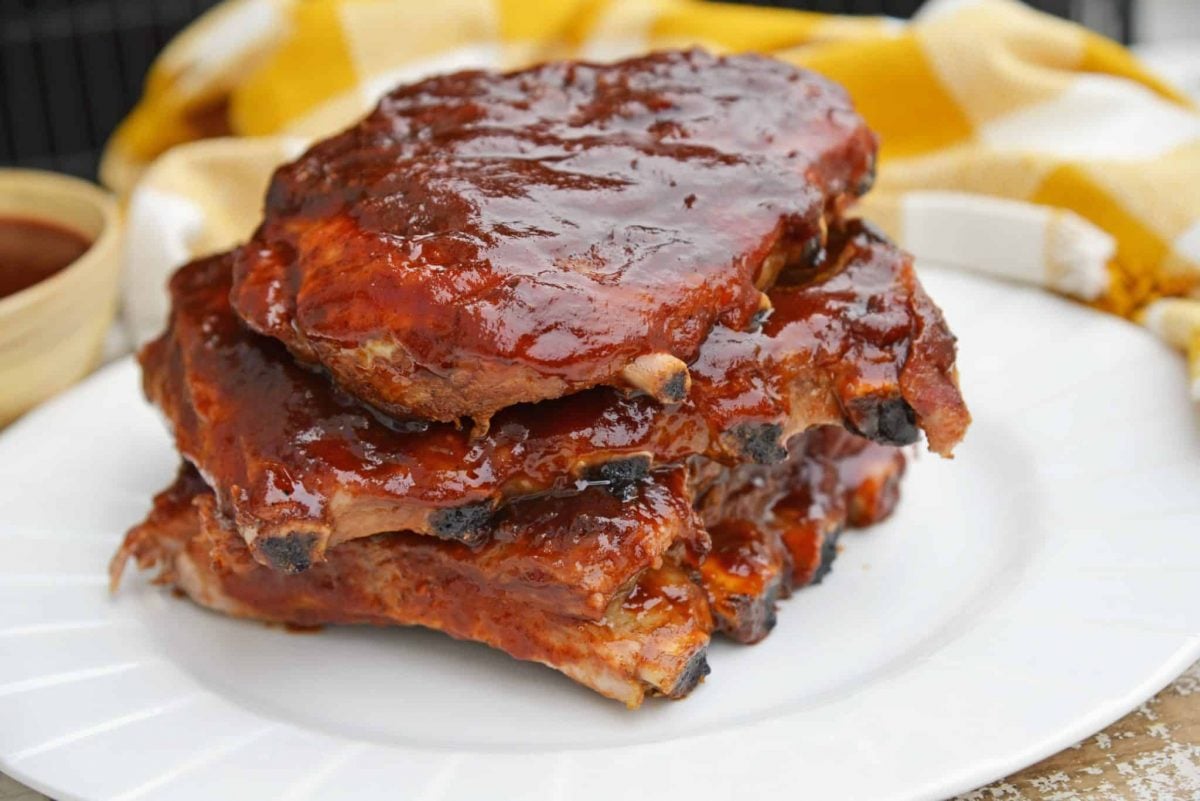 Short Cuts
Ultimately, the process of making a three bean salad is pickling your ingredients, so while it being a "make ahead" dish sounds like a total win, it can sometimes get in the way when you are short on time.
You can also use all canned ingredients and just rinse and toss them together, skipping the whole blanching of green beans.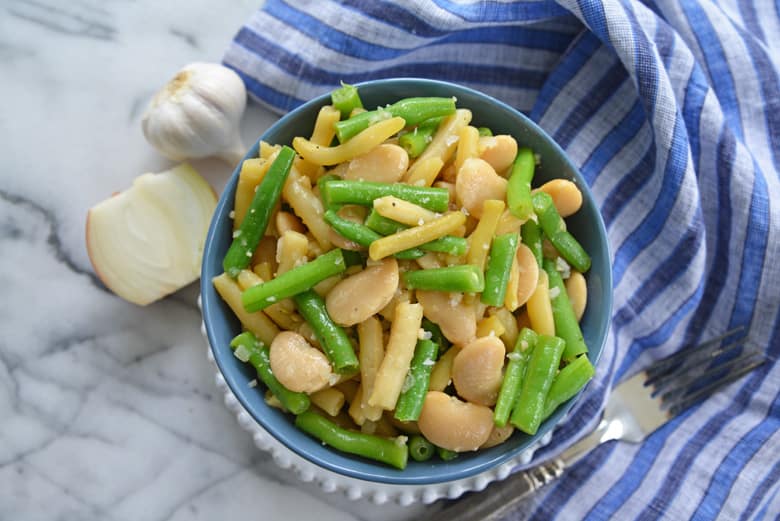 If you find yourself here, boil the wet ingredients and vinegar in a small saucepan with just a tablespoon or two of water.
When hot, pour it over the ingredients and you should only need about an hour to marinate. It might compromise the crispiness of your beans, but you'll still have an awesome classic three bean salad.
Storage and Freezing
These marinated beans are best within 2-3 days of preparing. The dressing can get a little overwhelming and the beans start to go limp. Store covered and chilled.
Leftovers, if there are any, are great tossed into a nice green salad or even stirred into a basic rice or pasta dish.
I do not recommend freezing this recipe. After the items have been pickled, and possibly frozen once before, they won't defrost in an appealing manner.
What You'll Need:
Mixing Bowl
: These mixing bowls get used just about every day at my house. The grip handle makes them easy to hold and the pour spout makes them perfect for batters!
Wooden Spoon
: Wooden spoons are a kitchen essential. I keep a bunch of them on hand for every meal from breakfast to dinner.
White Balsamic Vinegar – White balsamic is very similar to regular balsamic, but some describe it having a cleaner aftertaste, making it ideal for vinegar forward recipes such as this. Depending on how it is aged, some won't be purely white and will have a golden hue.