Homemade peanut butter cookies are a staple in many households. Easy to make with just a handful of ingredients, they are perfect for kids and adults alike.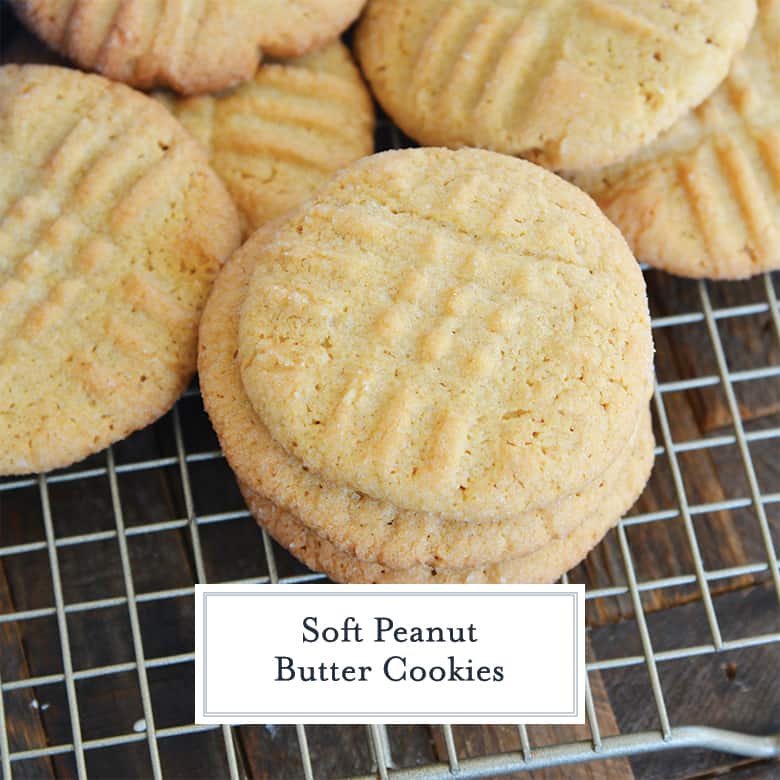 Soft and chewy Peanut Butter Cookies made from scratch with a few pantry essentials.
What makes the BEST peanut butter cookies? For me, I like a soft cookie inside and a little bit of sugary crunch on the outside. There are a few tricks for making this happen.
How to Make Peanut Butter Cookies Soft
The first, like many cookie recipes, is to not overwork the cookie dough. Overmixing dough in most cake, brownie and cookies recipes can result in drier baked goods because there is more air to dry out the moisture.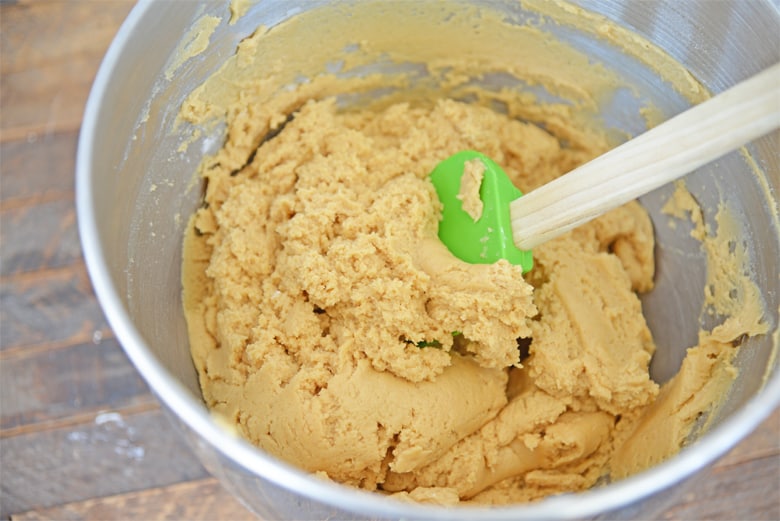 Make sure you properly measure out your flour so you aren't using too much. Don't scoop it directly from the canister or bag, gently scoop it into the measuring cup or sifter so it is a very loose pack, not a hard pack like for brown sugar.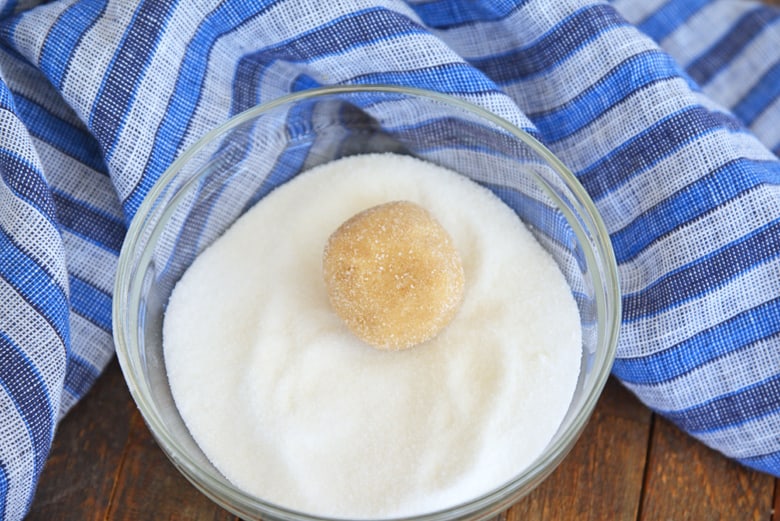 Make sure your brown sugar is soft and moist. This moisture plays a big part in keeping the cookies soft.
I also like to chill the dough slightly before baking. Mant bakers skip this step and don't get me wrong, it is easier to not have to chill cookie dough, however chilled dough also spreads less and cooks slower, making your cookies softer and chewier.
PRO TIP: Avoid using a natural peanut butter. The peanuts and oil tend to separate in the jar and it doesn't bind well in the cookie dough.
Use parchment paper on your cookie sheet. This is a simple solution that prevents sticking and burning. You can also use a silicone baking mat.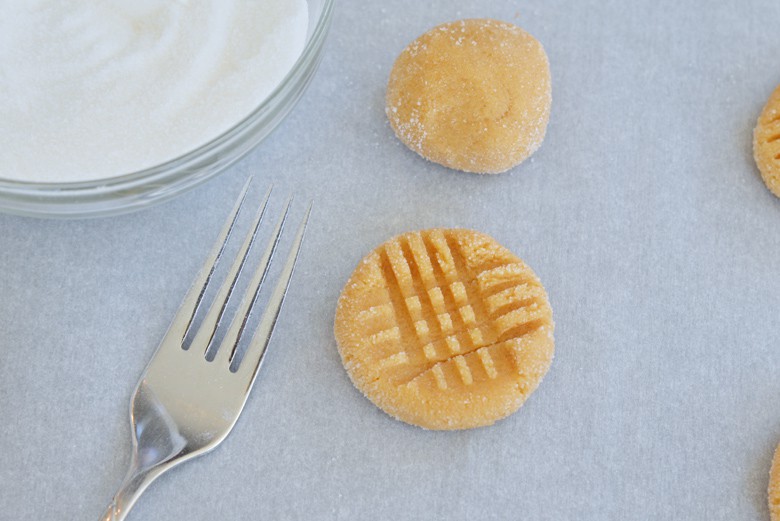 Next, remove them from the oven right before they look fully cooked. Often people wait until they are browned in the oven and then they are overdone when they come out. Take them out when they look a little doughy.
If they are lightly browned, then they are already overdone!
Lastly, allow them to cool for 2-3 minutes on the baking sheet, but then transfer them to a cooling rack. The residual heat from the hot baking sheet will continue to cook your cookies!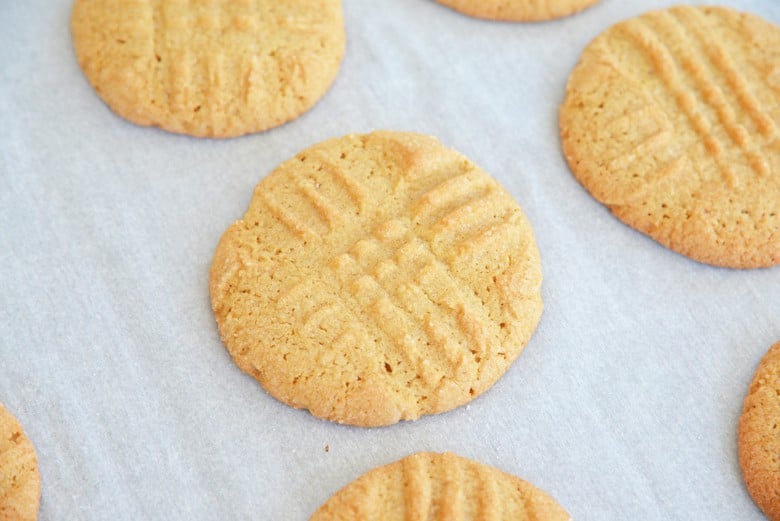 How long to do peanut butter cookies last?
Homemade peanut butter cookies can last for a good amount of time … unless you eat them all. I had two of these for breakfast, so clearly I am not a good example of self control or moderation.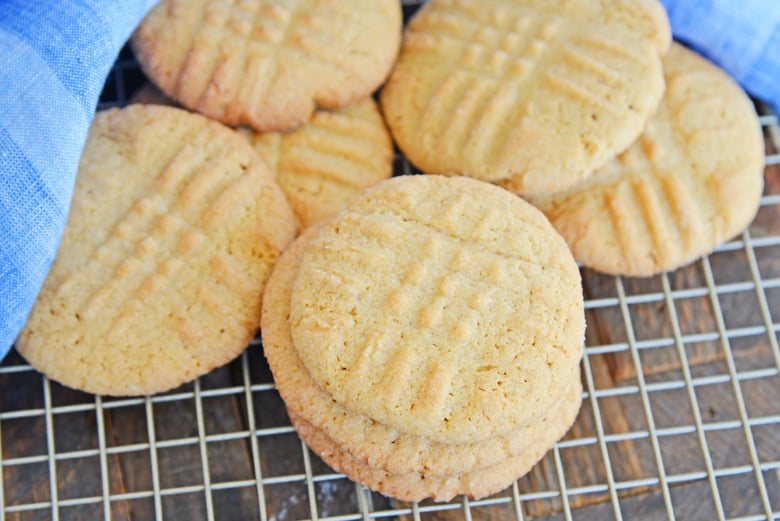 Store cookies in an airtight container at room temperature for up to 5 days.
You can also freeze the cookies if wrapped well and in an airtight container. They'll last for up to 6 months. Allow them to defrost at room temperature.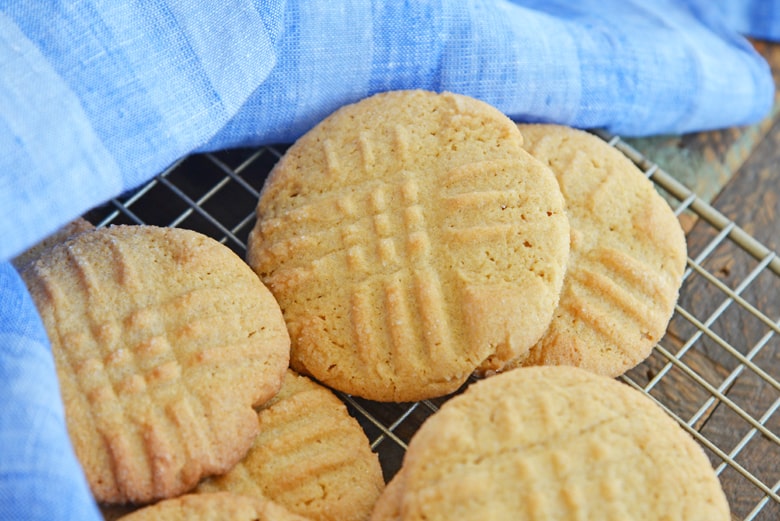 You can even freeze them and take them out individually. My husband loves to freeze chocolate chip cookies.
He takes one out right after dinner and by the time the kids are in bed it is perfectly defrosted (about 45 minutes) on the counter waiting for him.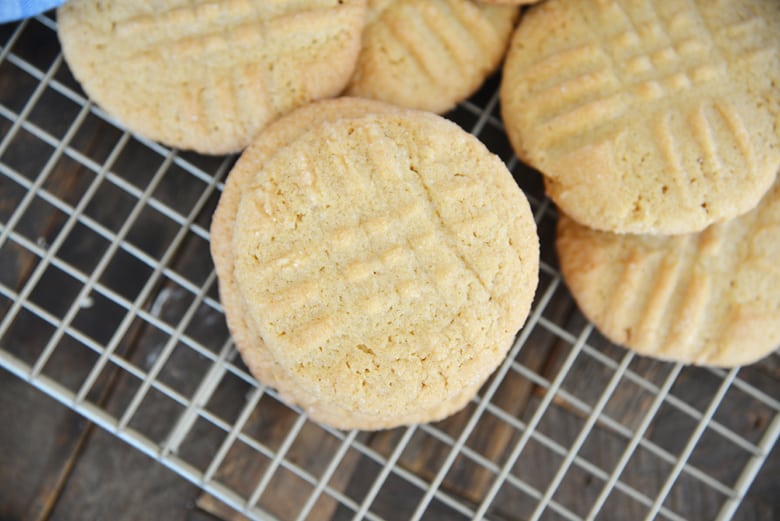 Other cookie ideas you might like: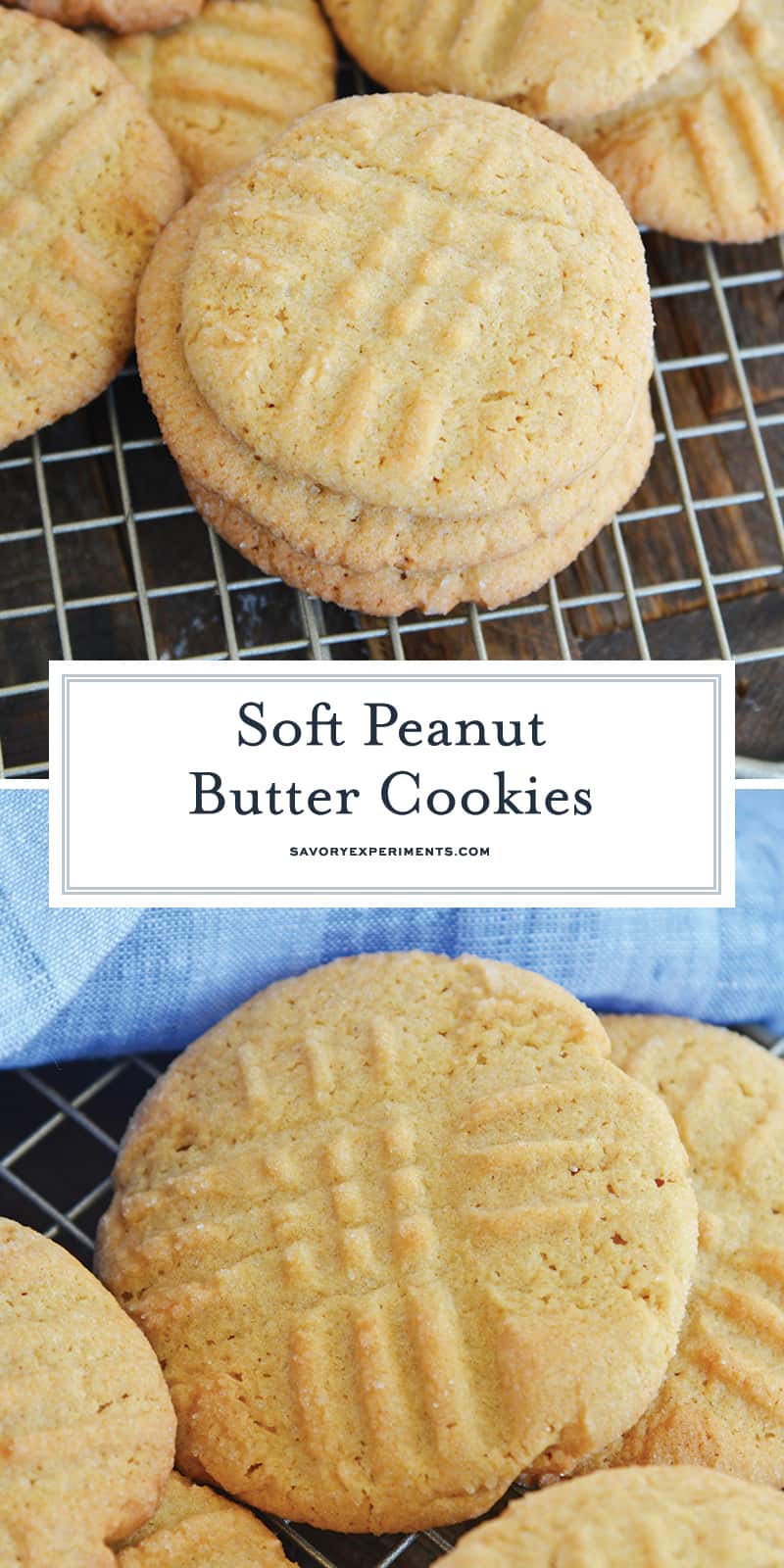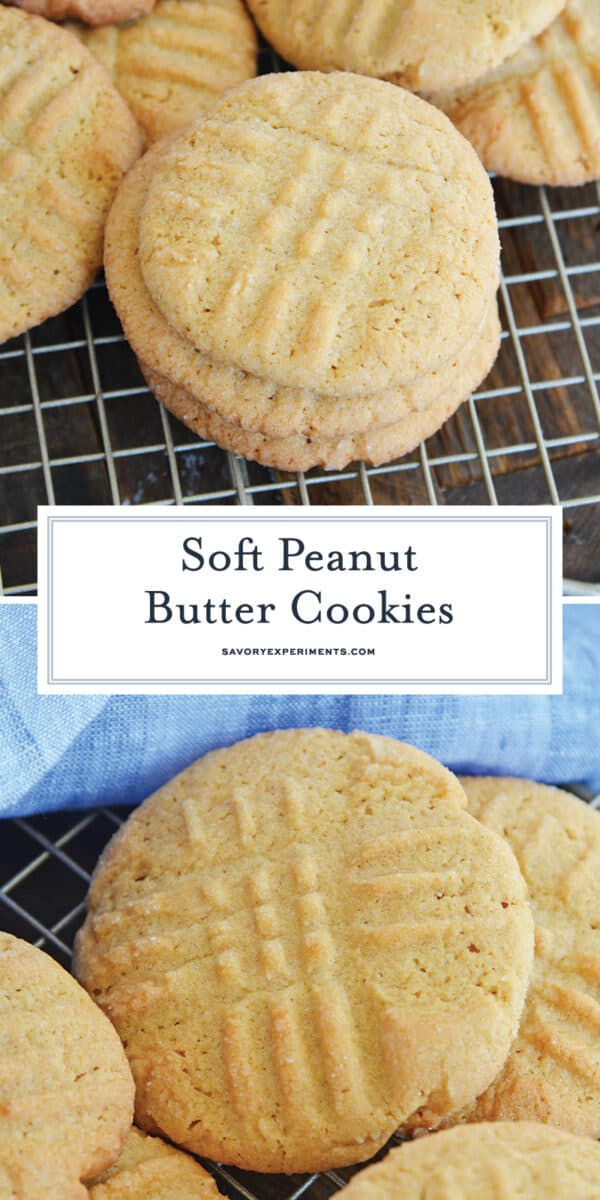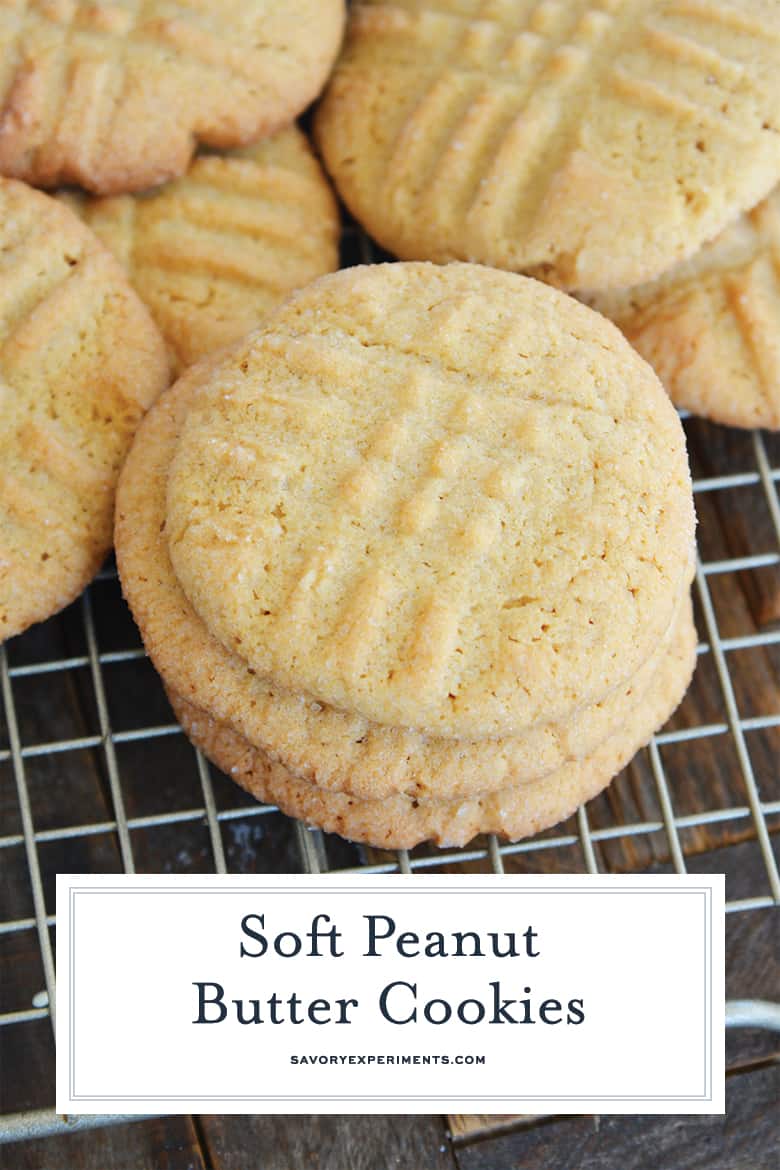 Make homemade peanut butter cookies today and come back to let us know how they were!