This post is sponsored by the Certified Angus Beef® brand in conjunction with a social media campaign through Sunday Supper LLC. All opinions are my own.
Onion, parsnip, carrots, garlic, fresh herbs, tomato, cabbage, pearled barley and tender brisket… all in a soup! What could be a better recipe for leftover corned beef than leftover corned beef and cabbage soup?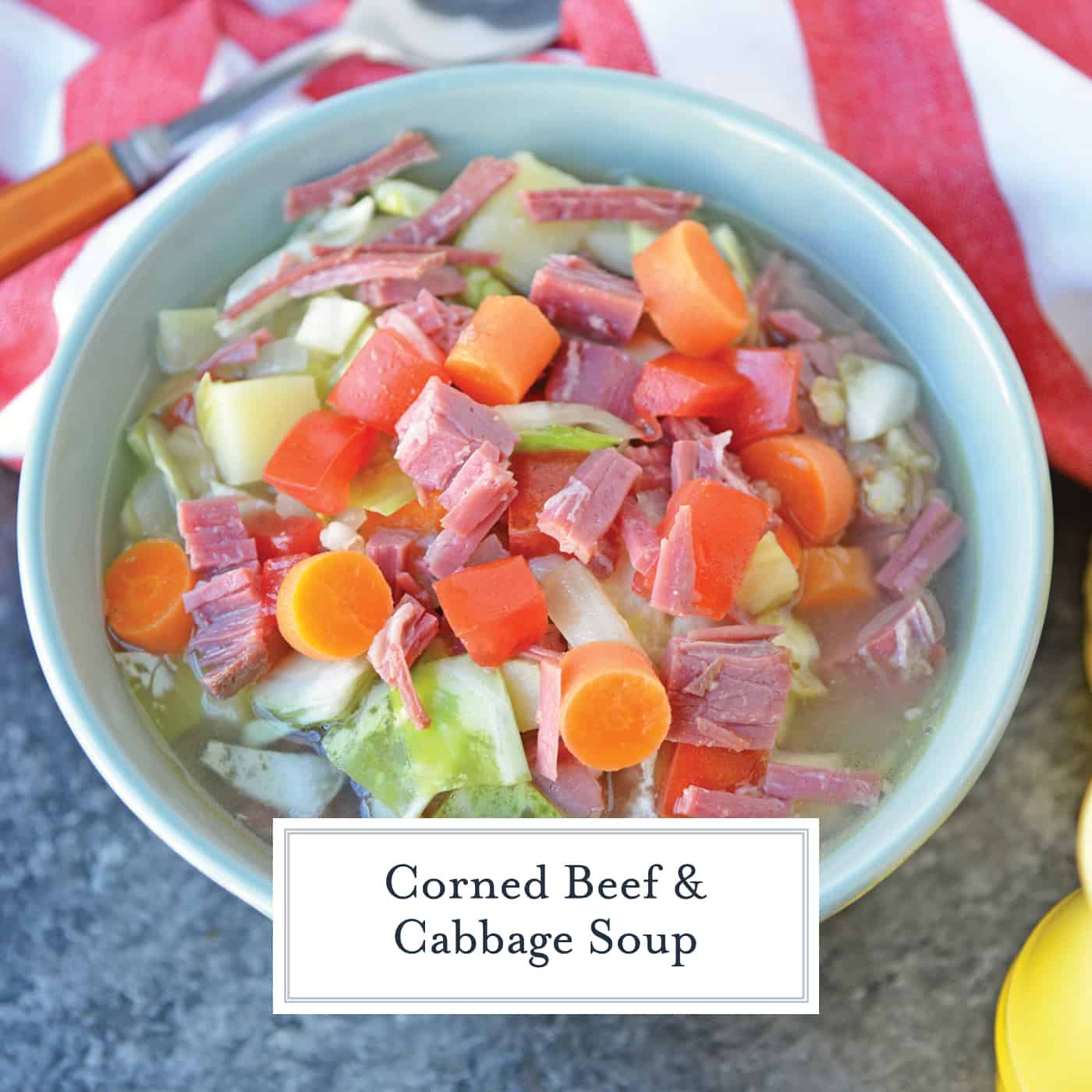 Leftover Corned Beef and Cabbage Soup is the best way to make another full meal from your Irish feast. Tender brisket soup loaded with vibrant veggies make this a winner all year round, not just St. Patrick's Day.
If you are like my family, the only time of year you eat corned beef is St. Patrick's Day. Which is really a shame because it is so darn good! And if you are also like my family, you make WAY too much because beef briskets are usually huge!
What to do with leftover corned beef?
Most people just reheat or make a delicious corned beef sandwich, but you can also make Leftover Corned Beef and Cabbage Soup!
This recipe transforms corned beef into a colorful and hearty meal packed with vegetables like parsnips, carrots and tomatoes.
While the recipe calls for one pound of corned beef, you can use anything from 1/2 pound to 2 pounds, it just depends on what you have on hand and how meaty you prefer your soup. You can even use your previously cooked carrots, potatoes and cabbage!
However, I'm not a huge fan of re-cooked vegetables and like them to have a little snap, so I like to start with fresh veggies.
While my Leftover Corned Beef and Cabbage Soup doesn't use potatoes, feel free to add fresh potatoes along with the first round of veggies or leftover potatoes at the very end to reheat.
I merged my corned beef soup with a beef and barley recipe that I love. Barley is one of those ancient grains that is so underutilized, but tastes great, has a fabulous texture and is so good for you.
The health benefits of barley include being high in fiber, thus aiding in weight regulation, digestion and blood sugar levels and also high in antioxidants, vitamins and minerals.
And of course my brisket is is Certified Angus Beef® brand. You heard it before and you'll hear it again, it is my brand of choice for all my beef. I cure my own beef brisket, so I am looking for plain beef brisket.
By looking for the Certified Angus Beef® brand logo, I am guaranteed quality meat, passing 10 specifications in three areas: marbling and maturity, consistent sizing and tenderness and quality appearance. It is a no brainer!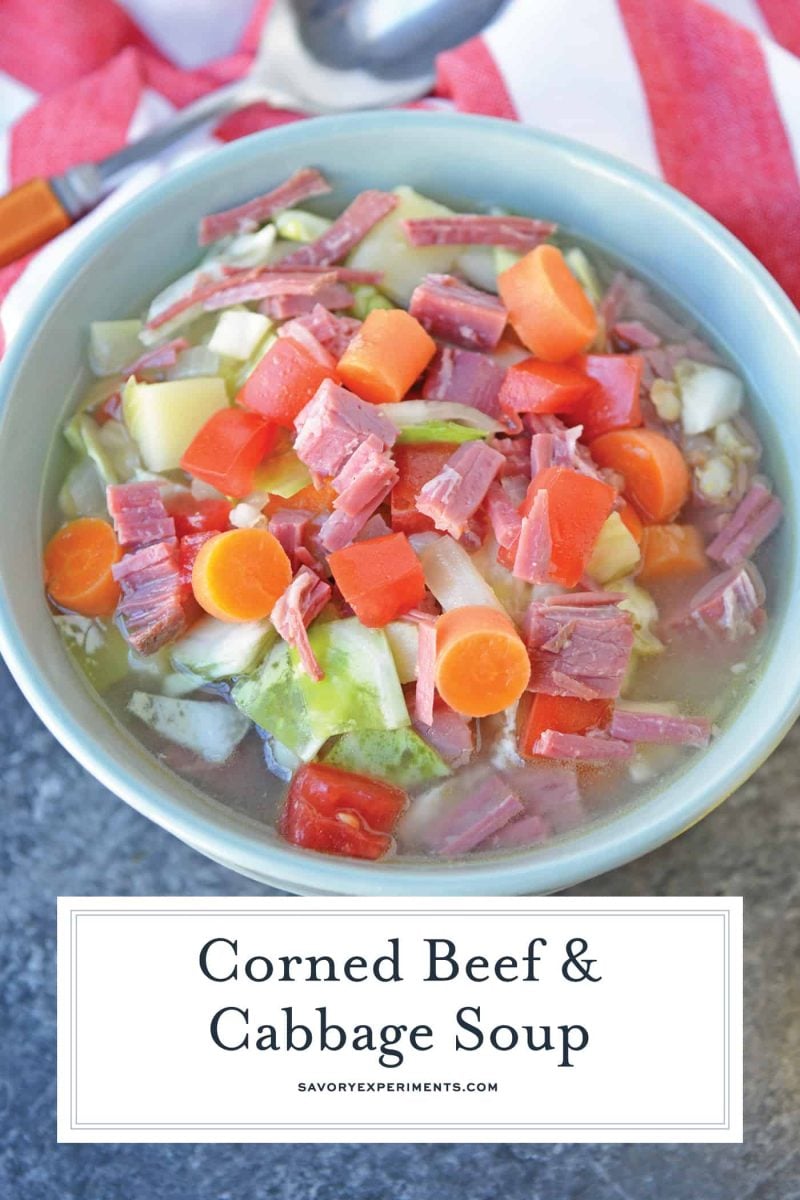 Tools for making Corned Beef Soup:
Dutch Oven– every kitchen should have one! They are heavy. They are expensive. They are worth it!
Wood cutting board – wood won't dull your knives like plastic and if treated properly, has natural antimicrobial properties.
Good knife – Global is my favorite! They are worth the price, I promise. I am kind of obsessed with them and store them tucked away so no one else can use them. Including hubby. Hands off my good stuff!
Check these out!
Colcannon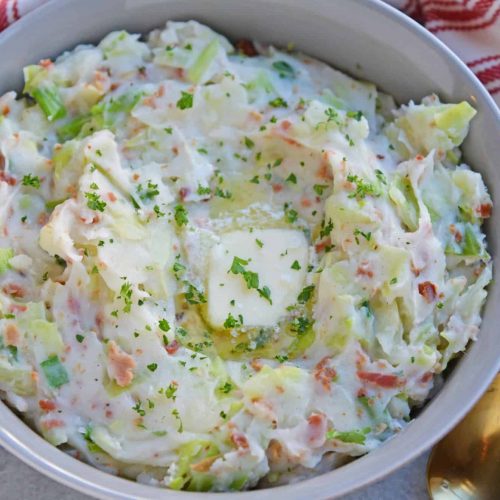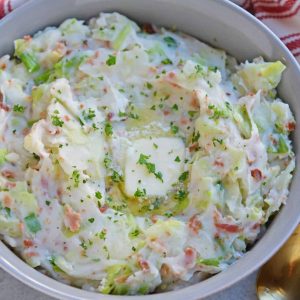 This Irish Colcannon recipe is an easy recipe using your favorite mashed potato recipe, a special trick for super silky cabbage, bacon and lots of creamy butter.
Cheddar Beer Bread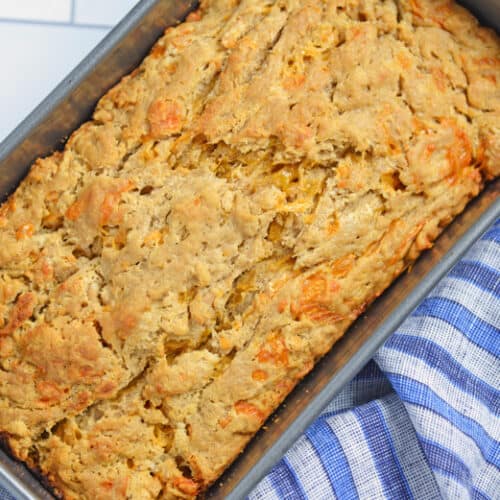 Rich, buttery and cheesy, this easy to make Cheddar Beer Bread only requires 5 ingredients and NO RISING TIME!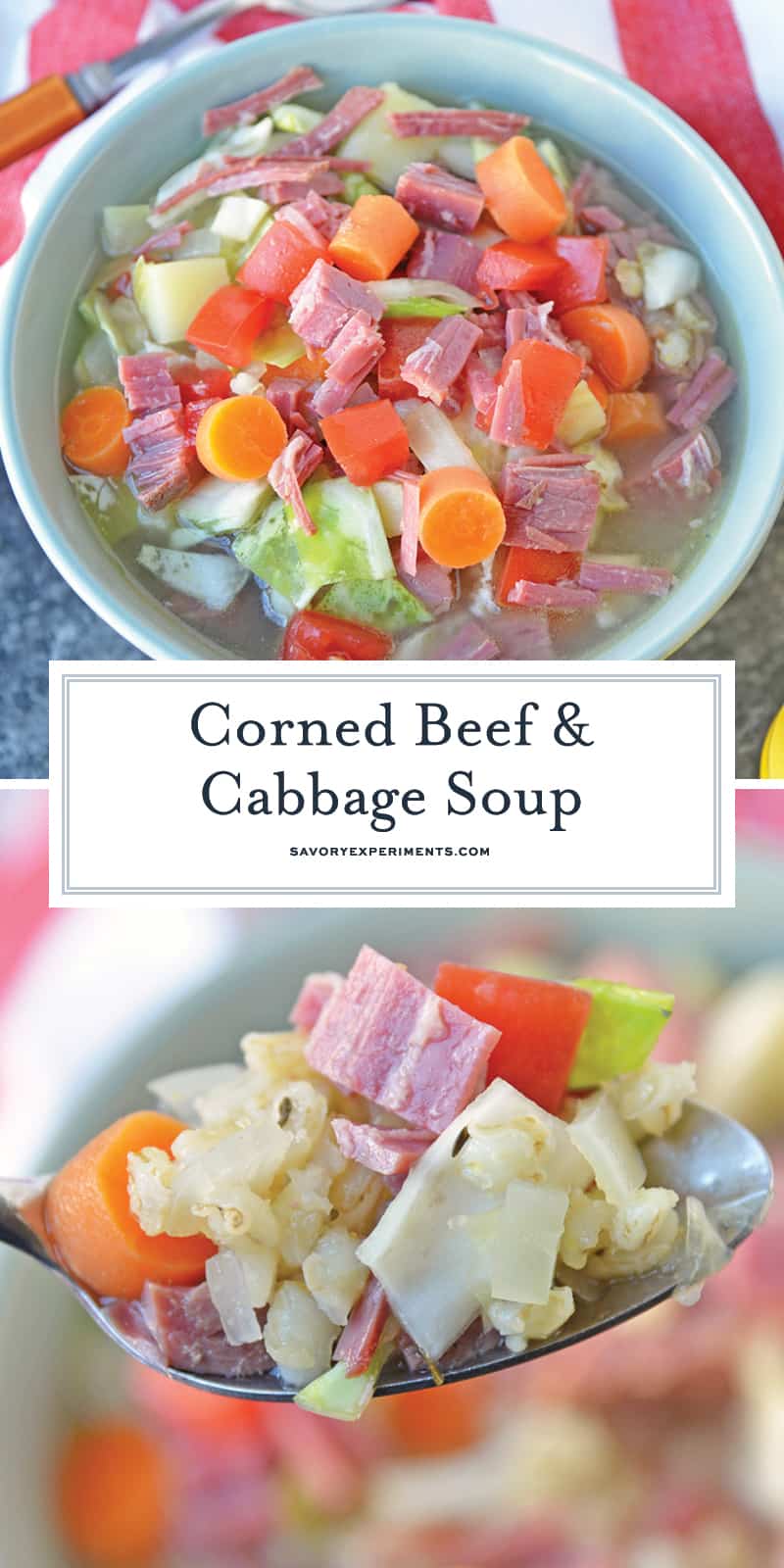 CONNECT WITH SAVORY EXPERIMENTS!

Be sure to follow me on social media, so you never miss a post!

Facebook | Twitter | Youtube
Pinterest | Instagram
Get our FREE 8 Day E-Course on How to Be a Better Home Cook. Sign up HERE!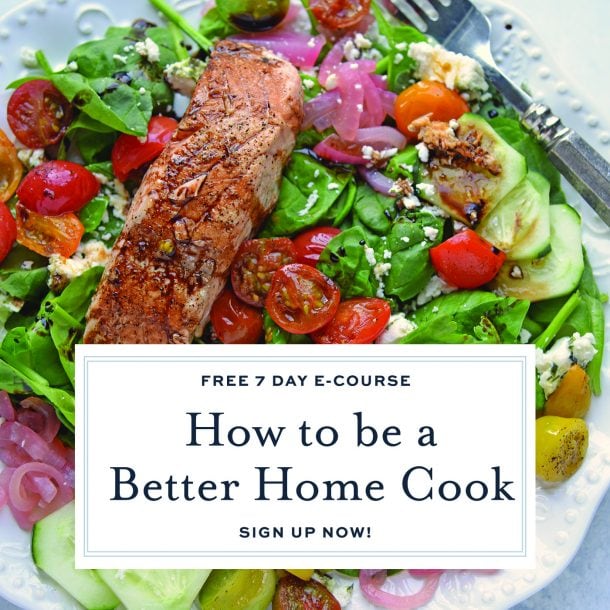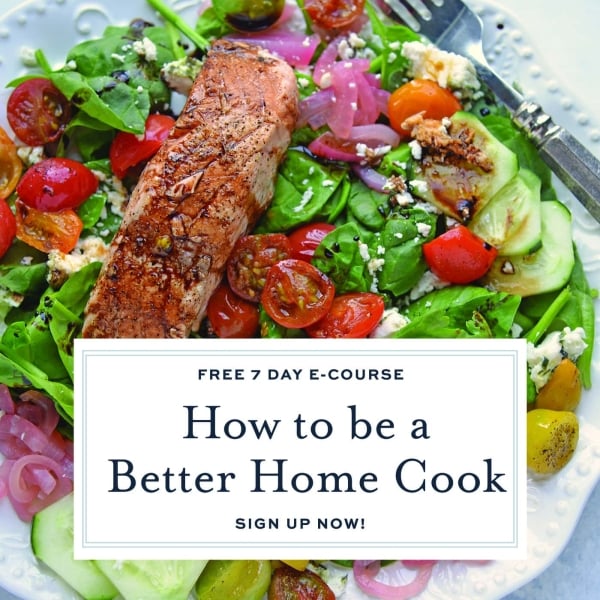 Leftover Corned Beef and Cabbage Soup
Leftover Corned Beef and Cabbage Soup is the best way to make another full meal from your Irish feast. Tender brisket and loaded of vibrant veggies make this a winner all year round, not just St. Patrick's Day.
Instructions
In a large pot or Dutch oven, heat light olive oil. Add onion, parsnip, carrot and garlic. Saute until slightly soft.

Remove all vegetables from the pot to a bowl, set aside. Don't worry about all the little bits and pieces, a few left won't be a problem.

Without wiping it out, add vegetable or chicken broth, thyme leaves, kosher salt, ground pepper, bay leaves and barley to the pot. Cover pot and simmer for 30 minutes.

Add sauteed vegetables back to soup, increase heat to medium-high heat. Cook for 5 minutes.

Add cabbage, tomato, corned beef and lemon juice. Continue to cook for 3 minutes, or until beef is heated.

Ladle into soup bowls and serve.

If you've tried this recipe, come back and let us know!
Nutrition
Calories:
272
kcal
|
Carbohydrates:
21
g
|
Protein:
14
g
|
Fat:
14
g
|
Saturated Fat:
4
g
|
Cholesterol:
40
mg
|
Sodium:
2284
mg
|
Potassium:
783
mg
|
Fiber:
4
g
|
Sugar:
4
g
|
Vitamin A:
3625
IU
|
Vitamin C:
63
mg
|
Calcium:
63
mg
|
Iron:
2.7
mg