Homemade Corned Beef is a sponsored post on behalf of Certified Angus Beef ® brand, however opinions expressed are 100% my own.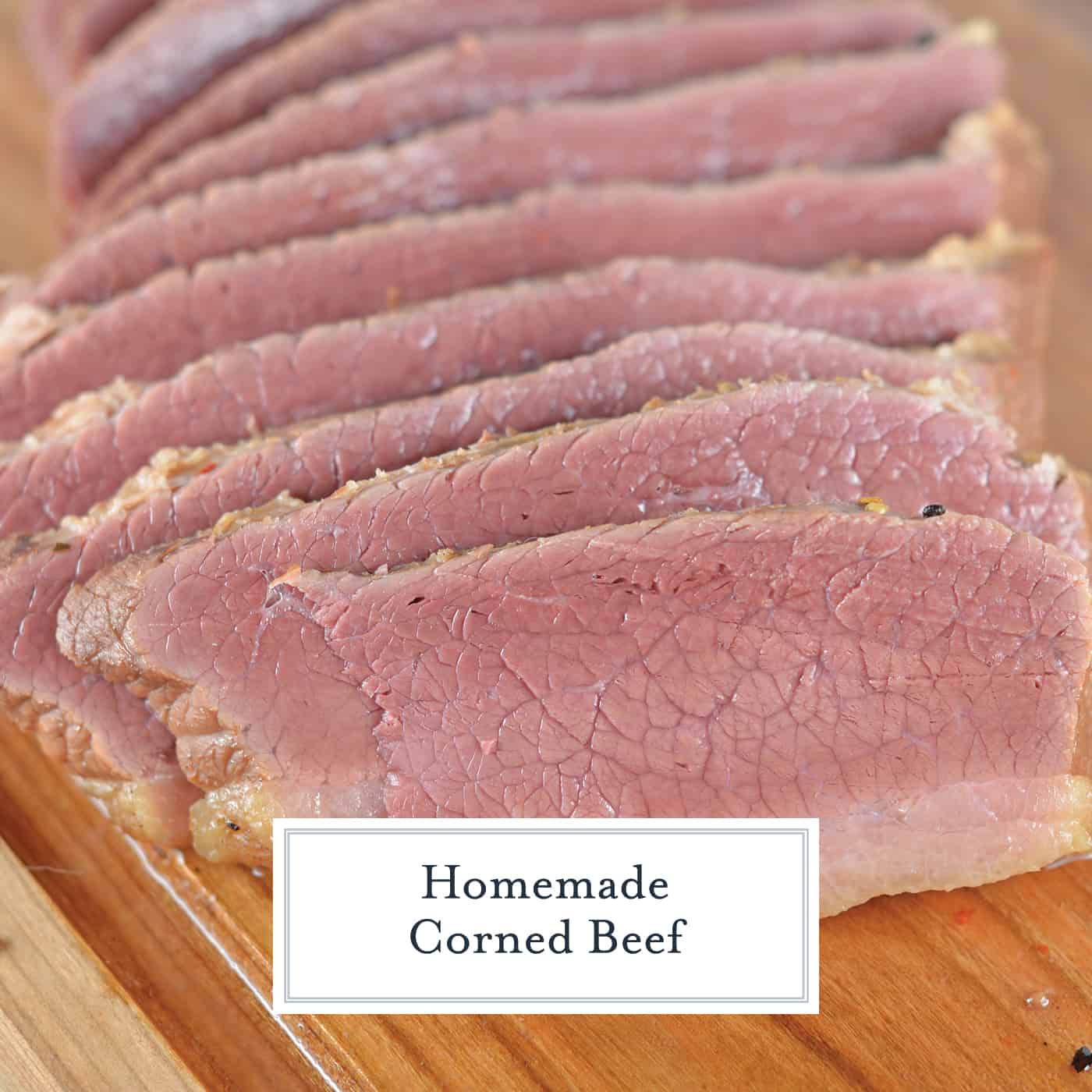 Homemade Corned Beef is simple to make, but takes about a week. The intense flavors and beautiful pink hue are worth the time and wait!
Once a year the grocery stores are flooded with fluid plastic packets of briskets with a rosy hue. The sign that St. Patrick's Day is upon us. Have you ever thought about making your own homemade corned beef?
The recipe is really quite simple. Brisket that is brined using traditional pickling spices with just one special ingredient, pink salt
, that gives corned beef the traditional pink color despite being fully cooked.
It also sometimes known as Prague powder and is, in fact, pink in nature. However, you can still make your homemade corned beef using a more common salt and the flavor will be the same, just without the vibrant color.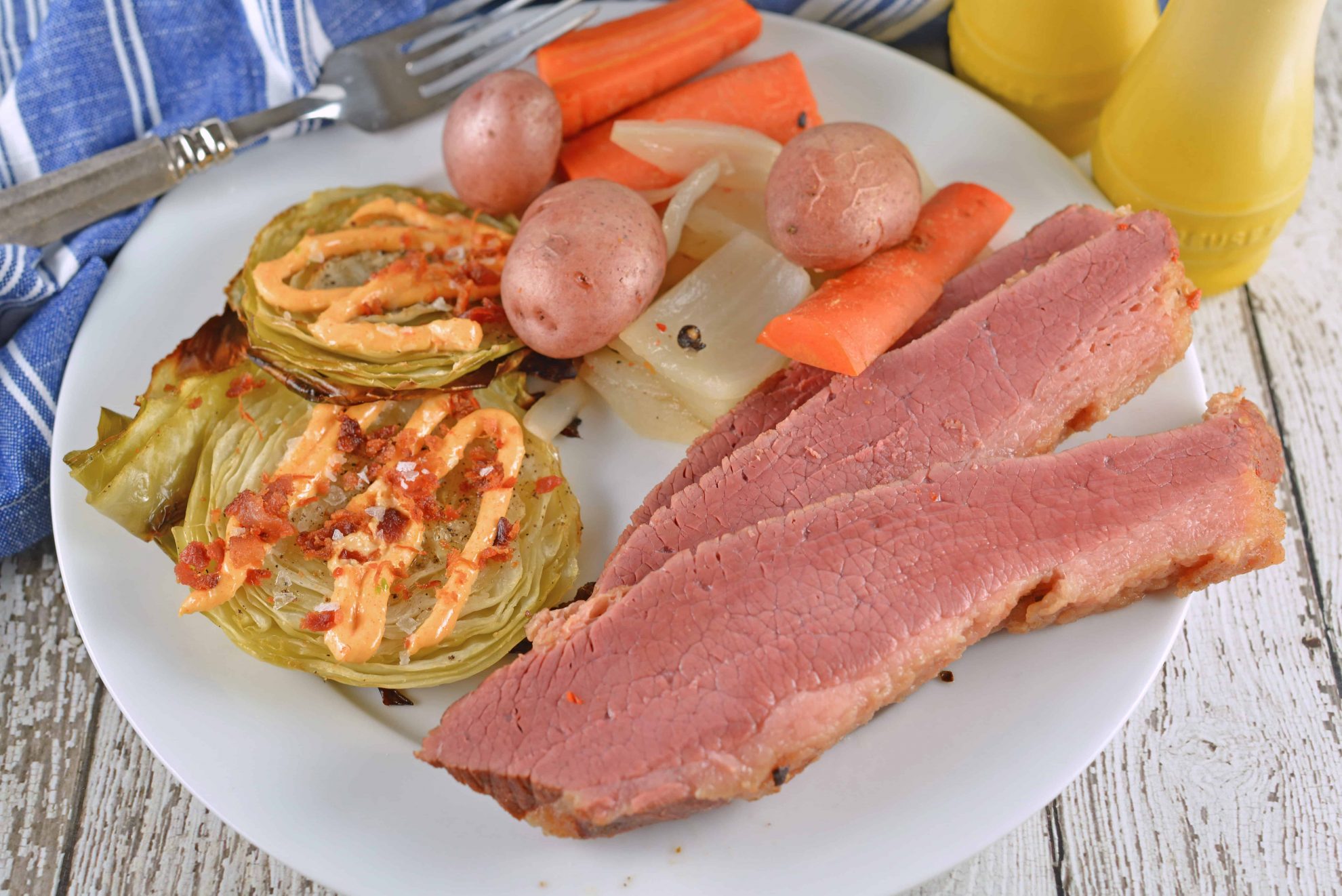 Corned beef is made from brisket. Brisket is most commonly associate with pastrami, corned beef or smoked BBQ. It is the cut of a cow coming from the breast and is typically sold in large pieces ranging from 8-20 pounds.
Even though you may not see it in your grocer's meat selection, ask for it and they probably have some in the back or can order it.
Look for a flat Cut, which is less fatty than the point cut, wit the fat being a cap on the bottom. It is slightly more expensive, but prettier and slices nicer, which is what we are looking for in a nice homemade corned beef.
Brisket is a tough piece of meat, which is why it isn't prepared more often. In order to make it finger lickin' good, it needs a lot of tender loving care, which in this case starts with a week-long brine.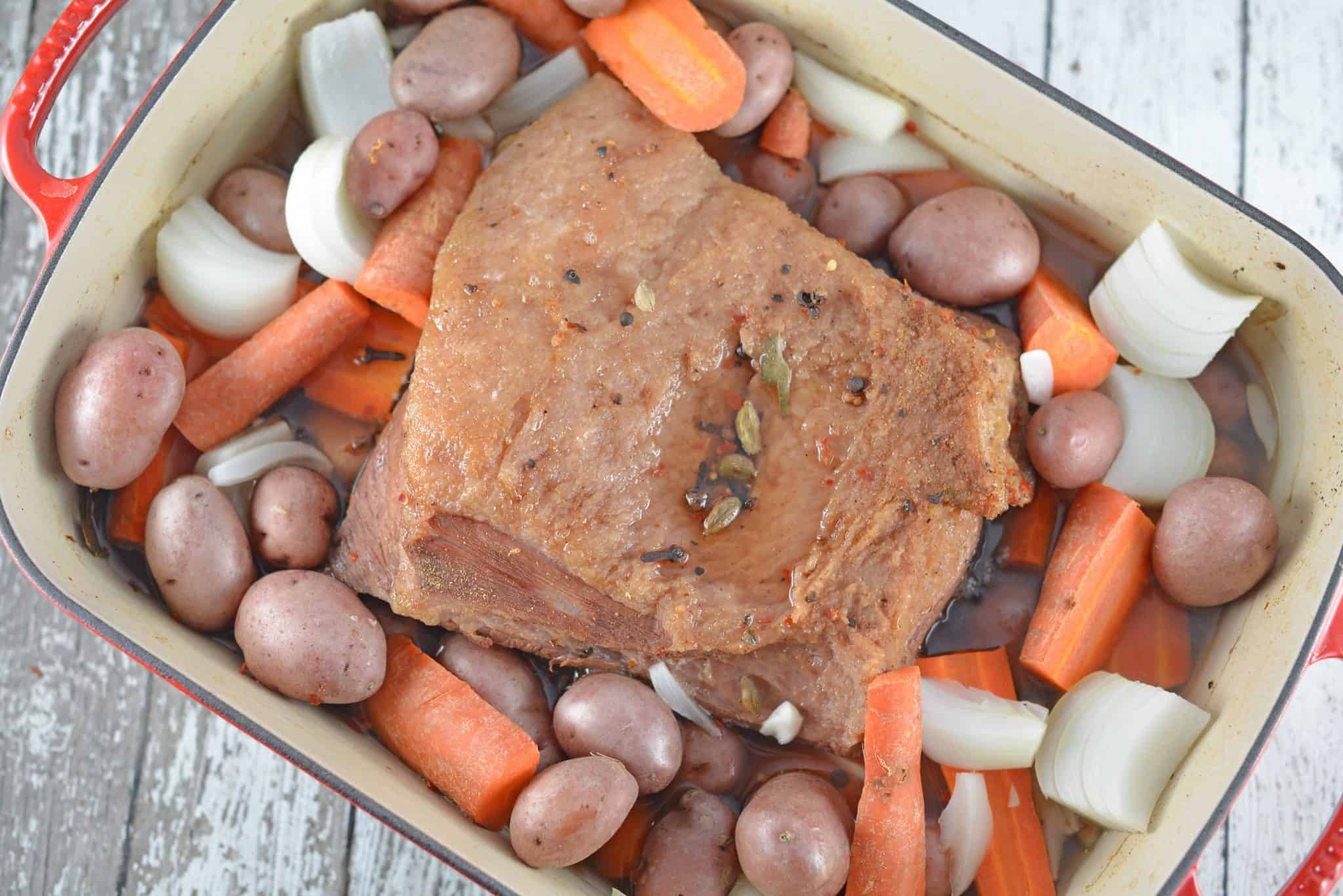 The process of brining not only infuses meat with flavor, it also tenderizes chewy pieces, making them more palatable. In corned beef's case, we call it a cure.
Heavy with salt, the brine also contains aromatic spices from a traditional pickling spice mix, which is also commonly the same spices that will come in a little packet when you buy a pre-brined corned beef from the store.
Note that making this from whole spices in your home with result in a much more flavorful piece of meat. One tip is that the brisket needs to be submerged the entire time. I use these nifty canning weights
to keep mine from floating.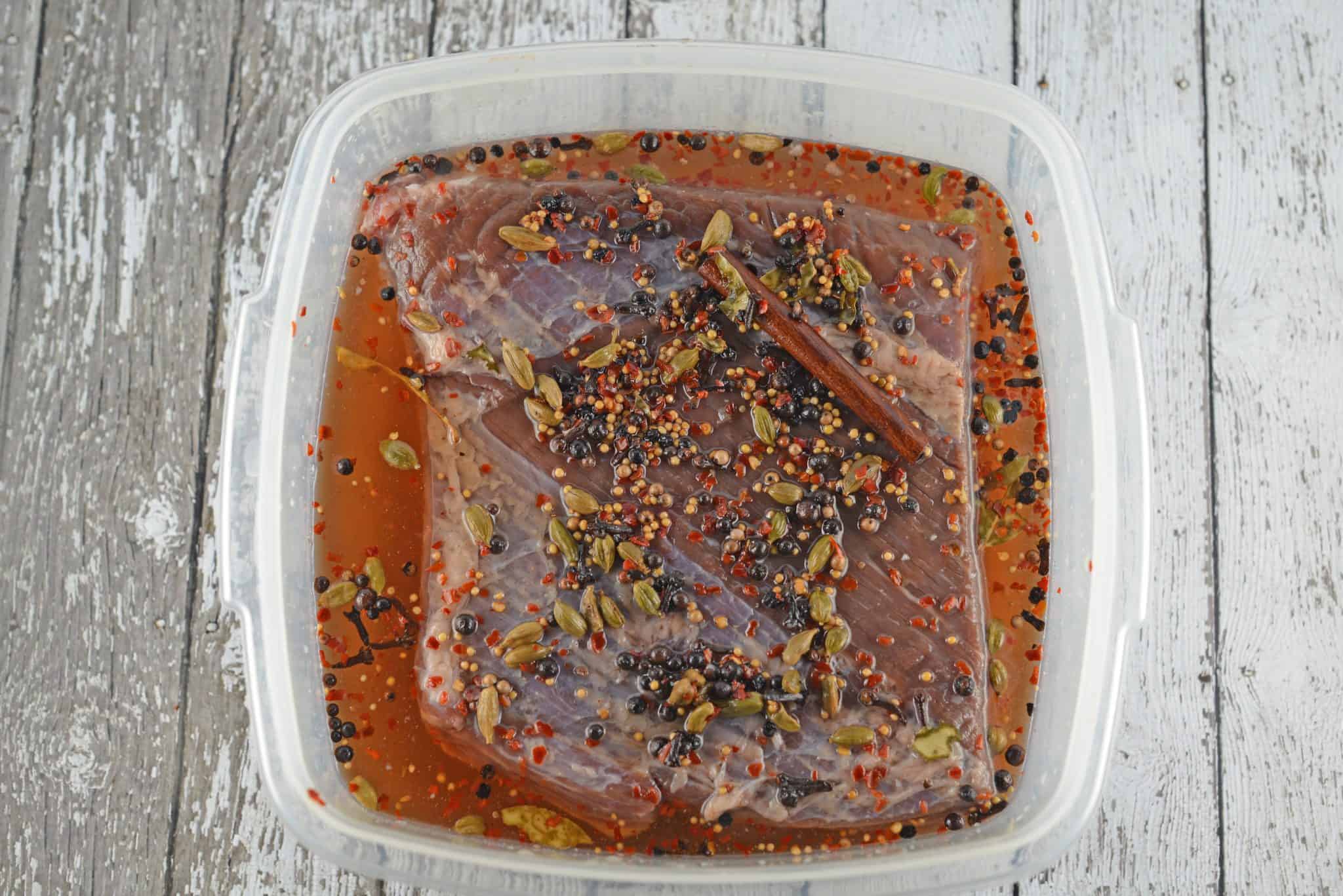 The second aspect to making brisket less tough is the cooking process. Low and slow. Low and slow, foodie friends. I can't not stress this enough. Most often you will see corned beef simmered in a Dutch oven or braised, either in the oven or a slow cooker. Whichever method you choose, do not rush the process.
I had one disaster trying to hurry my cooking process and successfully ruined a two week cured, $40 piece of meat. I cried. It was sad. Don't let this be you! When you do remove it, allow it to rest and always slice against the grain.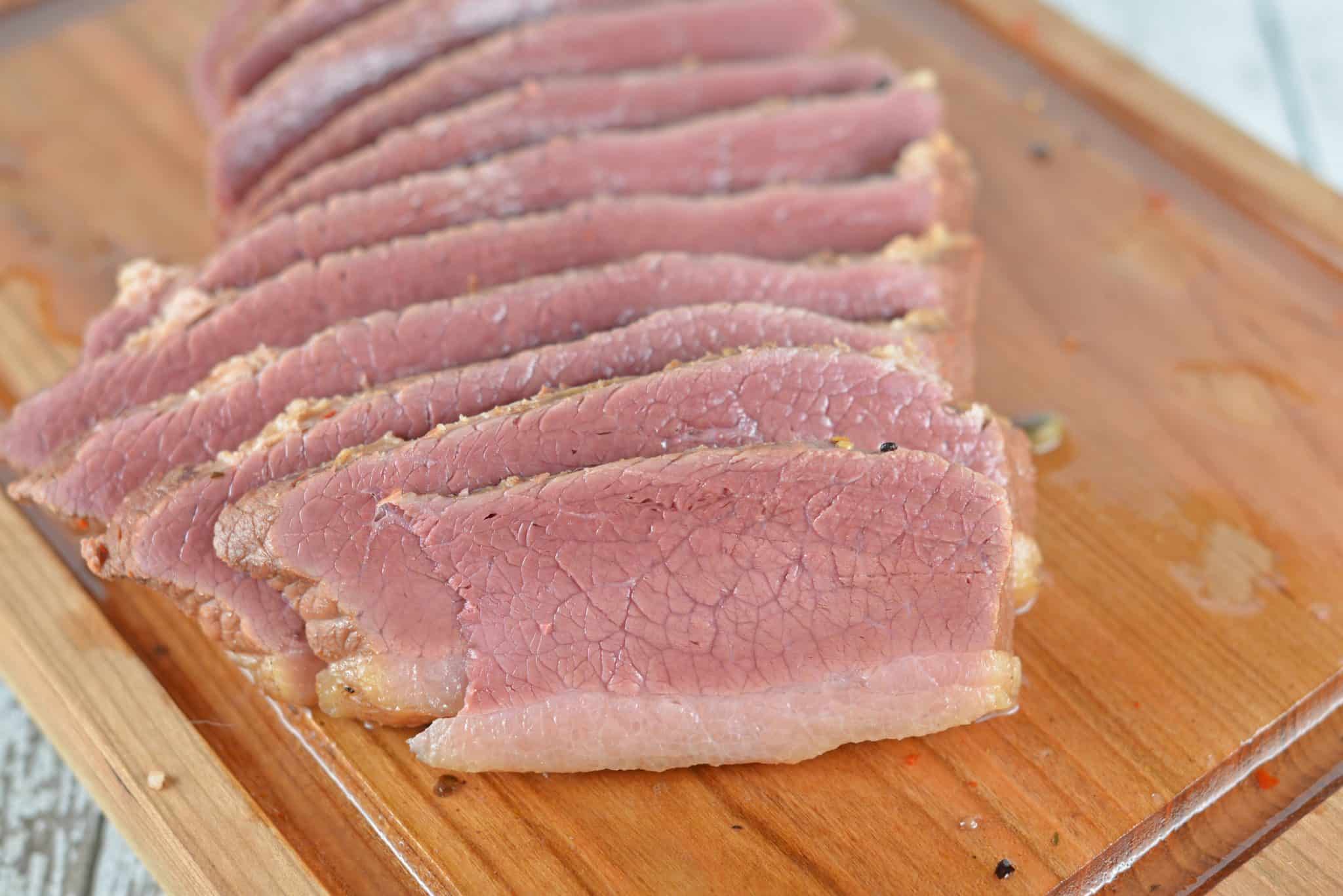 Lastly, some folks ask why it is called corned beef? Well, corn obviously has nothing to do with it, but legend tell us that it is because after being cured, it was stored in dry corn kernels until ready to eat.
Lastly, serve your homemade corned beef with my Garlic Cabbage Steaks! And scroll on down for even more delicious Certified Angus Beef brand recipes.
Also consider making it in the Instant Pot and or Slow Cooker Corned Beef and then using leftovers for soup! Leftovers can be used for corned beef hash.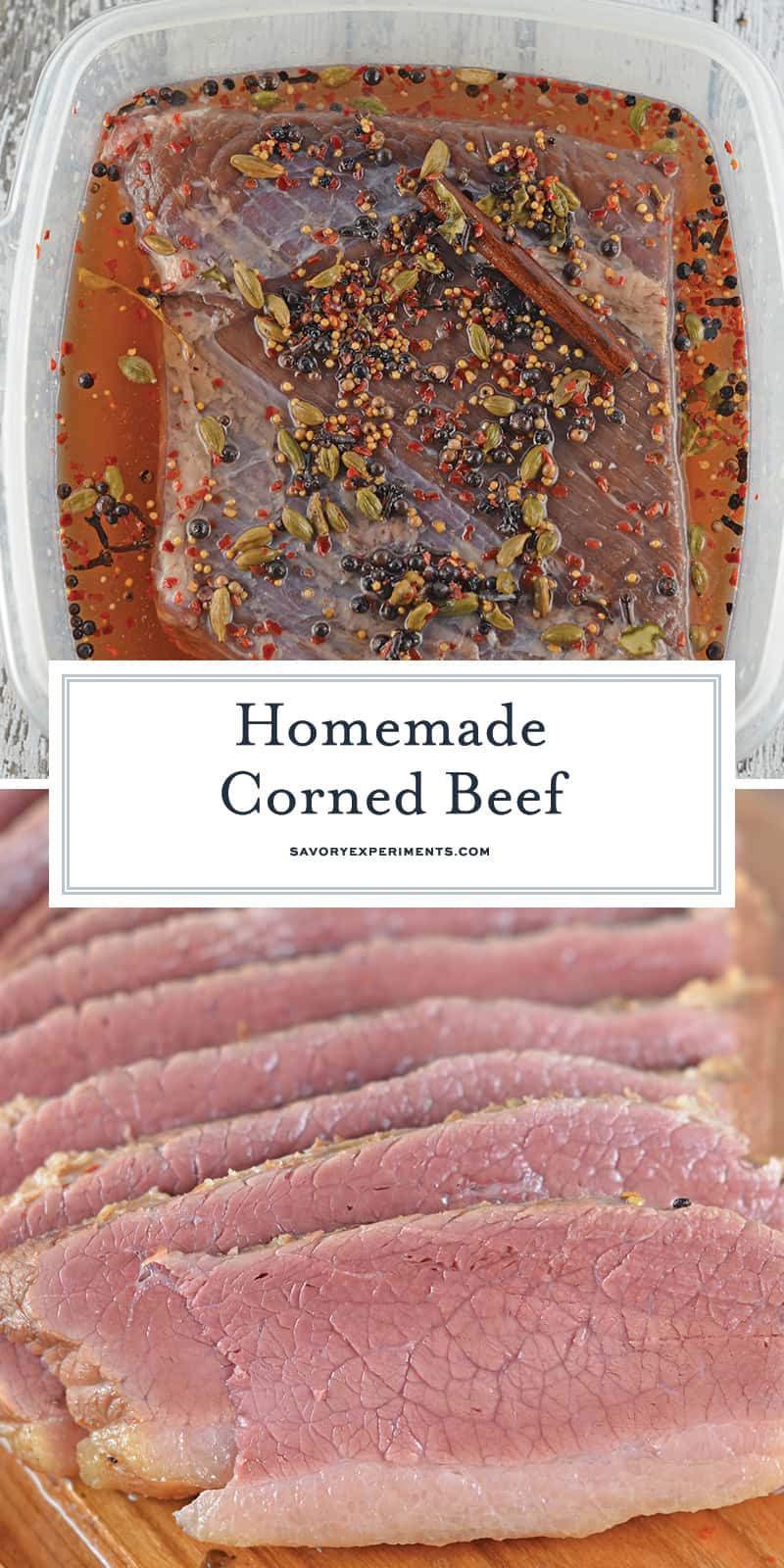 Here are even more of our favorite beef recipes: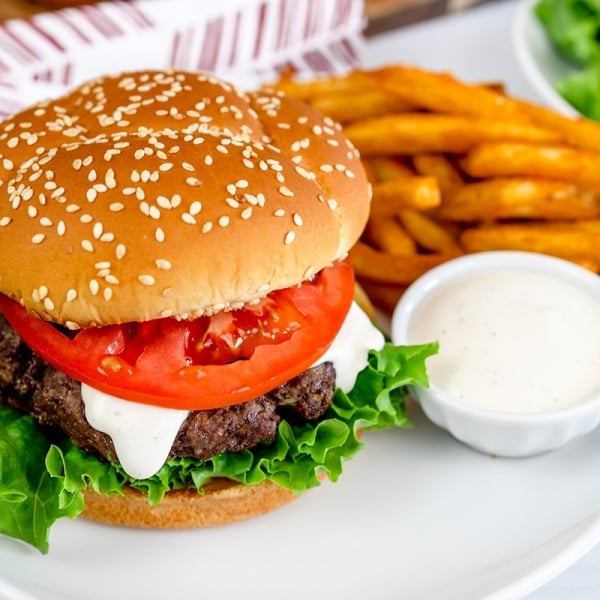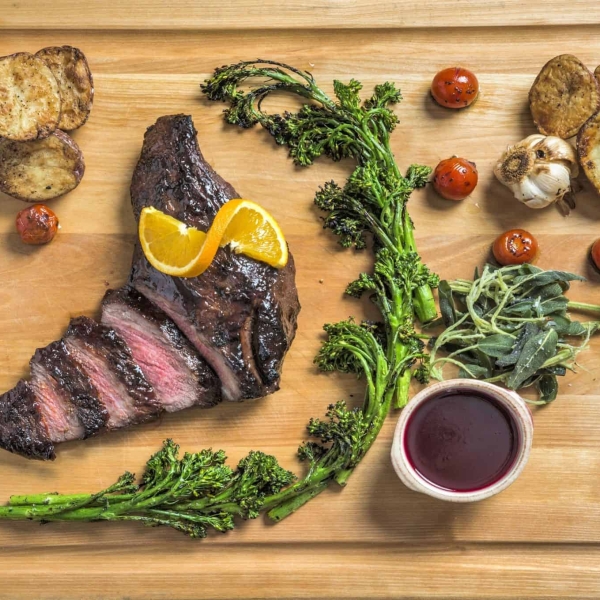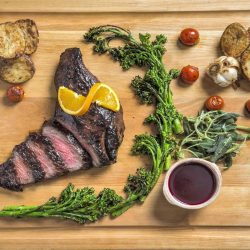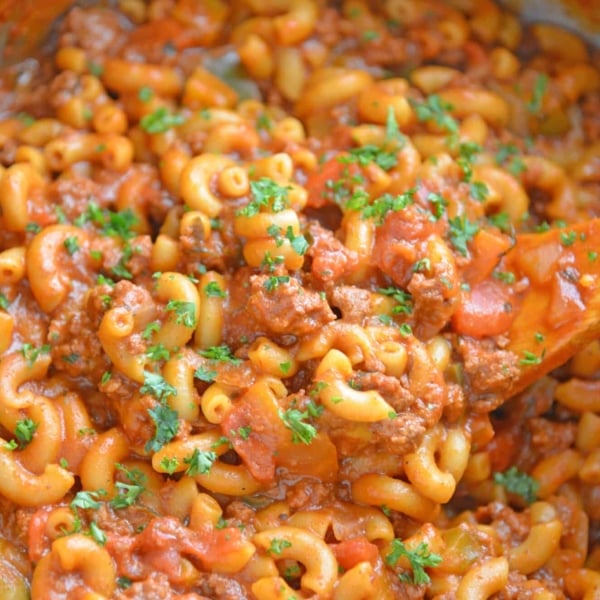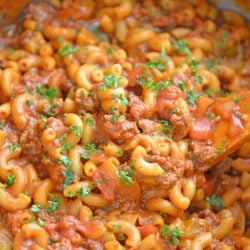 Beef Goulash
Classic goulash doesn't get any better than this Beef Goulash recipe! The perfect comforting meal for any weeknight!
See The Recipe!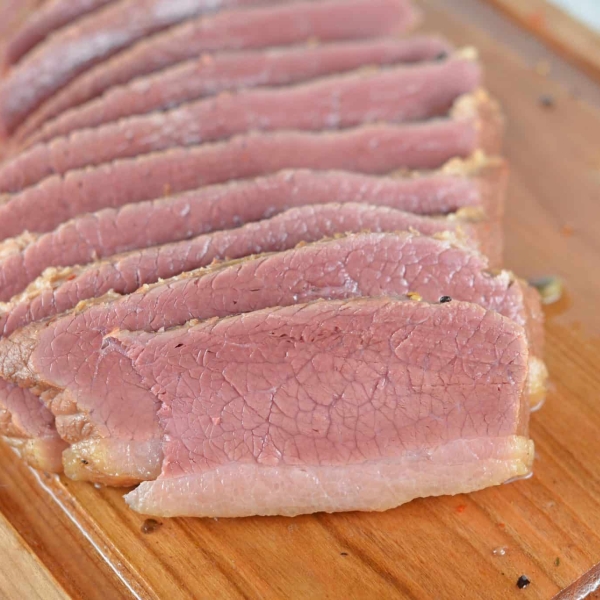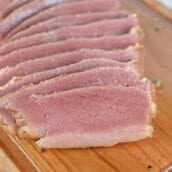 Homemade Corned Beef
Homemade Corned Beef is simple to make, but takes about a week. The intense flavors and beautiful pink hue are worth the time and wait!
Instructions
To make the brine, combine water, Kosher salt, pink curing salt, pickling spices and brown sugar in a large stock pot. Bring to a low boil, stirring to make sure the salt and sugar dissolve.

Remove and all to come to room temperture.

In a large plastic container, place cleaned brisket and cover with room temperture brine. Make sure the brisket is fully submerged in brine liquid. You might have too much brine, skim out spices and add to brisket, while discarding any leftover liquid.

Brine for 7-14 days in the refrigerator, making sure it is fully submerged each day.

When ready to cook, remove from brine, reserving pickling spices. Place into a roasting pan and preheat oven to 250 degrees.

Cover with 8 cups water and Guinness stout (optional). Cover with aluminum foil and braise for 1 hour or every pound of brisket.

About 45 minutes before serving, remove brisket from oven. Ladle out 80% of the liquid. Spread vegetables around the brisket and return to the oven, uncovered.

Remove and allow meat to rest for 10 minutes before slicing against the grain. You can return to the juices and toss before serving with vegetables.
Nutrition
Calories:
569
kcal
,
Carbohydrates:
50
g
,
Protein:
49
g
,
Fat:
17
g
,
Saturated Fat:
6
g
,
Cholesterol:
140
mg
,
Sodium:
37985
mg
,
Potassium:
1341
mg
,
Fiber:
3
g
,
Sugar:
31
g
,
Vitamin A:
5115
IU
,
Vitamin C:
12.5
mg
,
Calcium:
132
mg
,
Iron:
5.9
mg