This weekend I traded in my Italian bread and focaccia for Irish Soda Bread with Whiskey Glaze. So maybe they aren't exactly interchangeable… but it was darn good!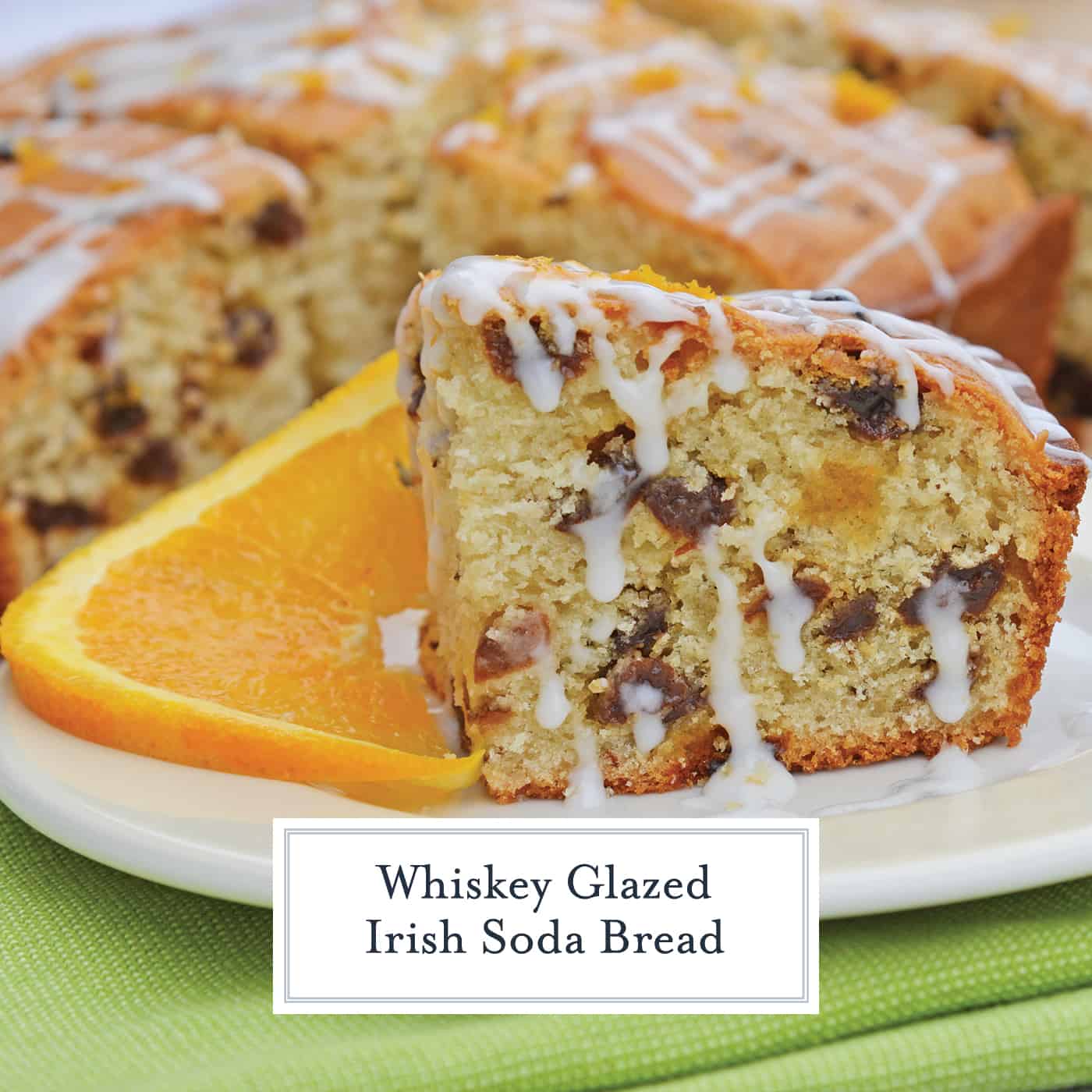 This tasty Irish Soda Bread with Whiskey Glaze is a festive bread typically made for St. Patrick's day, but can really be made all year! Your St. Patty's day wouldn't be fulfilled without this Irish soda bread recipe!
The highlights of Irish Soda Bread with Whiskey Glaze are, of course, whiskey, but also the distinct flavor of caraway seeds and fruit. The consistency is dense, but moist, and speckled with sweet fruity morsels, iced with a whiskey glaze…. an Irish sweet tooth dream.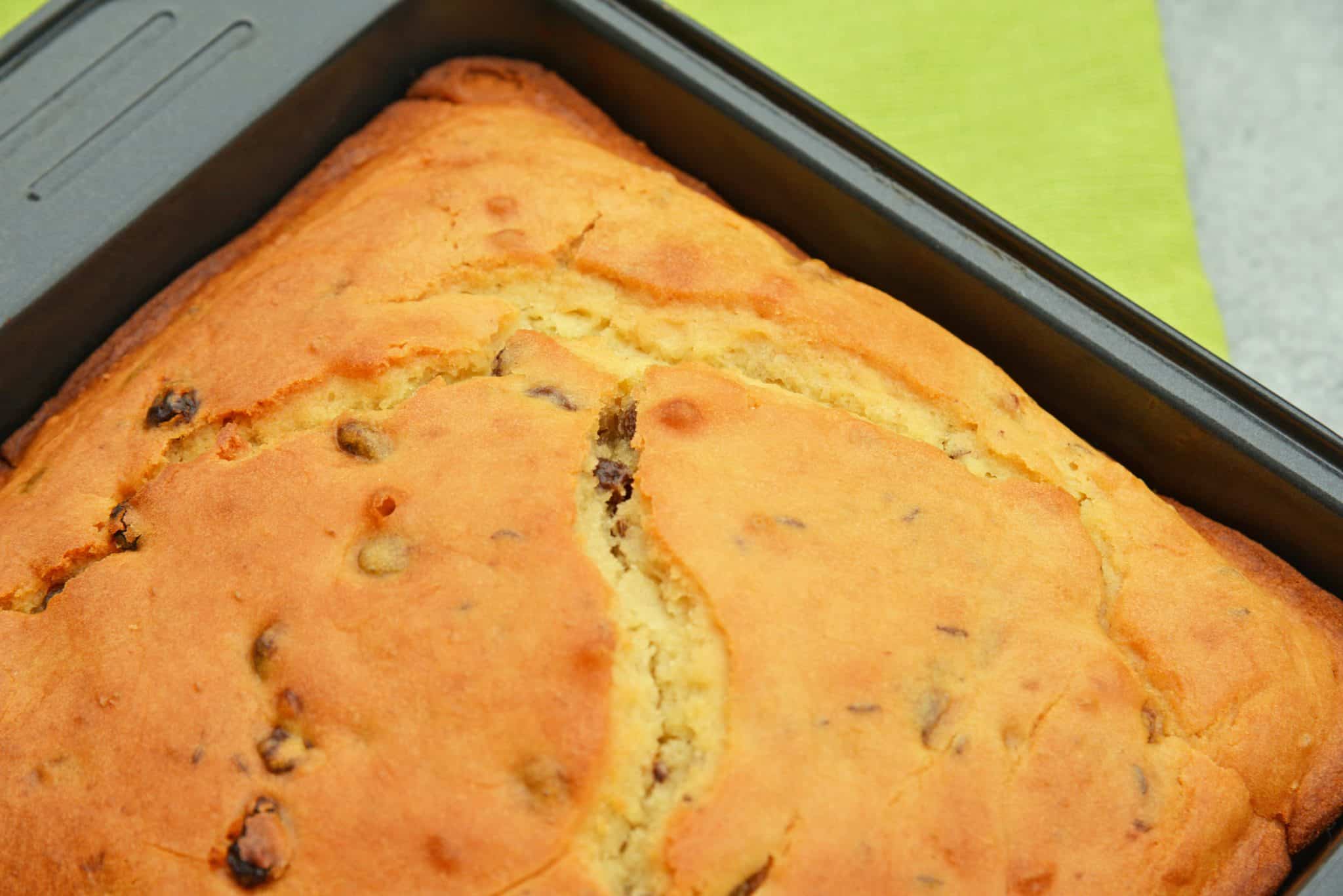 The whiskey may be substituted with water, but you can always just us it in the actual bread and use milk or water for the glaze.
Currants and caraway seeds can also be omitted. Currants can be substituted for raisins as well. If you need another recipe to use your leftover currants, make 20-Minute Italian Seafood Stew!
Keep in mind that this is very much and bread, versus a cake. The batter will be thick and sticky, like a bread.
Most people don't know this but Irish soda bread history goes back to the 1800's in Ireland. It used to be made with only 4 basic ingredients: flour, salt, baking soda, and sour milk (buttermilk now days).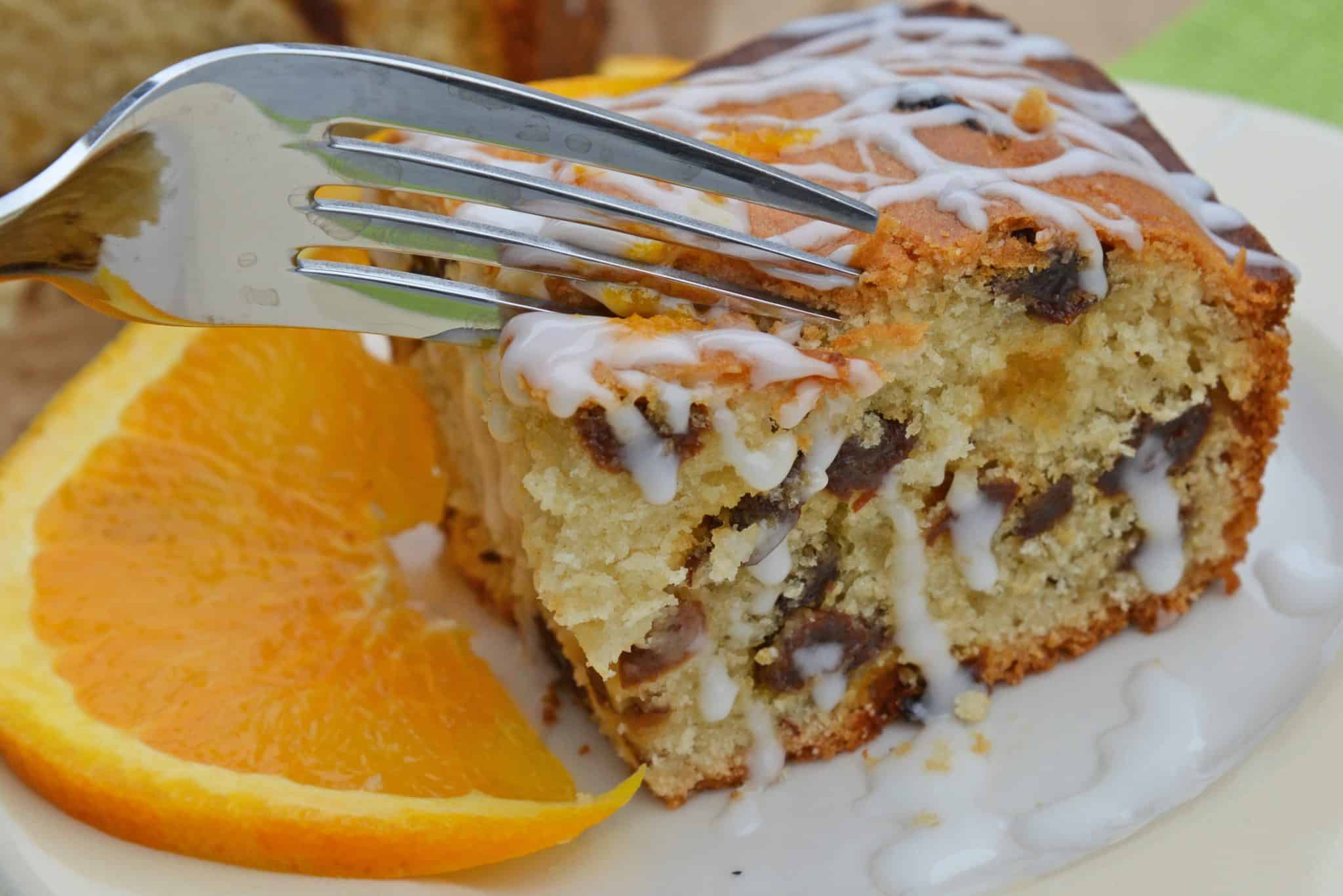 It used to be made pretty regularly in households and the bread looked different from each part of Ireland. Most Irish families keep the tradition going by still making the bread even today.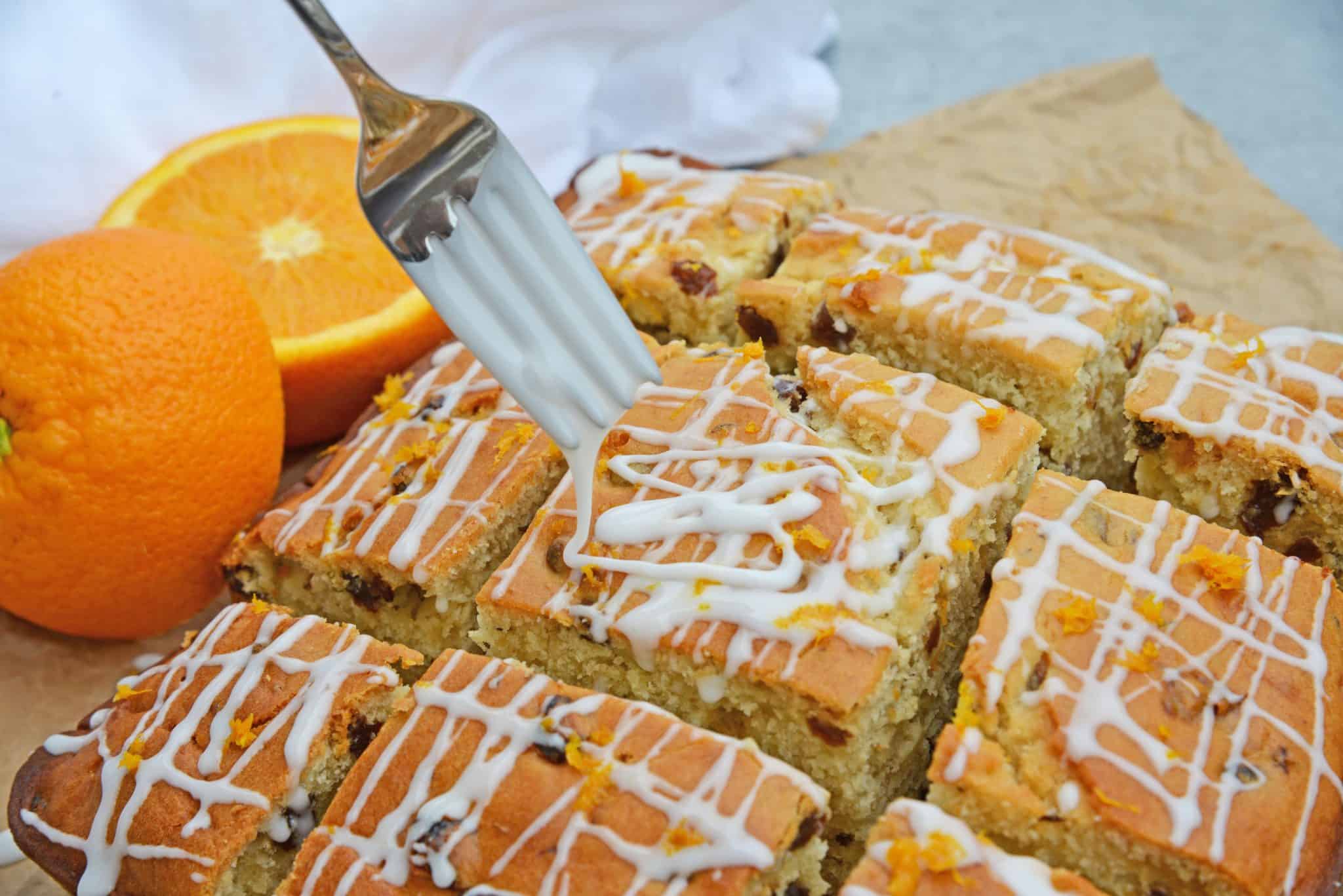 If you are looking for more Irish recipes, check out The Complete Irish Pub Cookbook
, it is one of my favorites!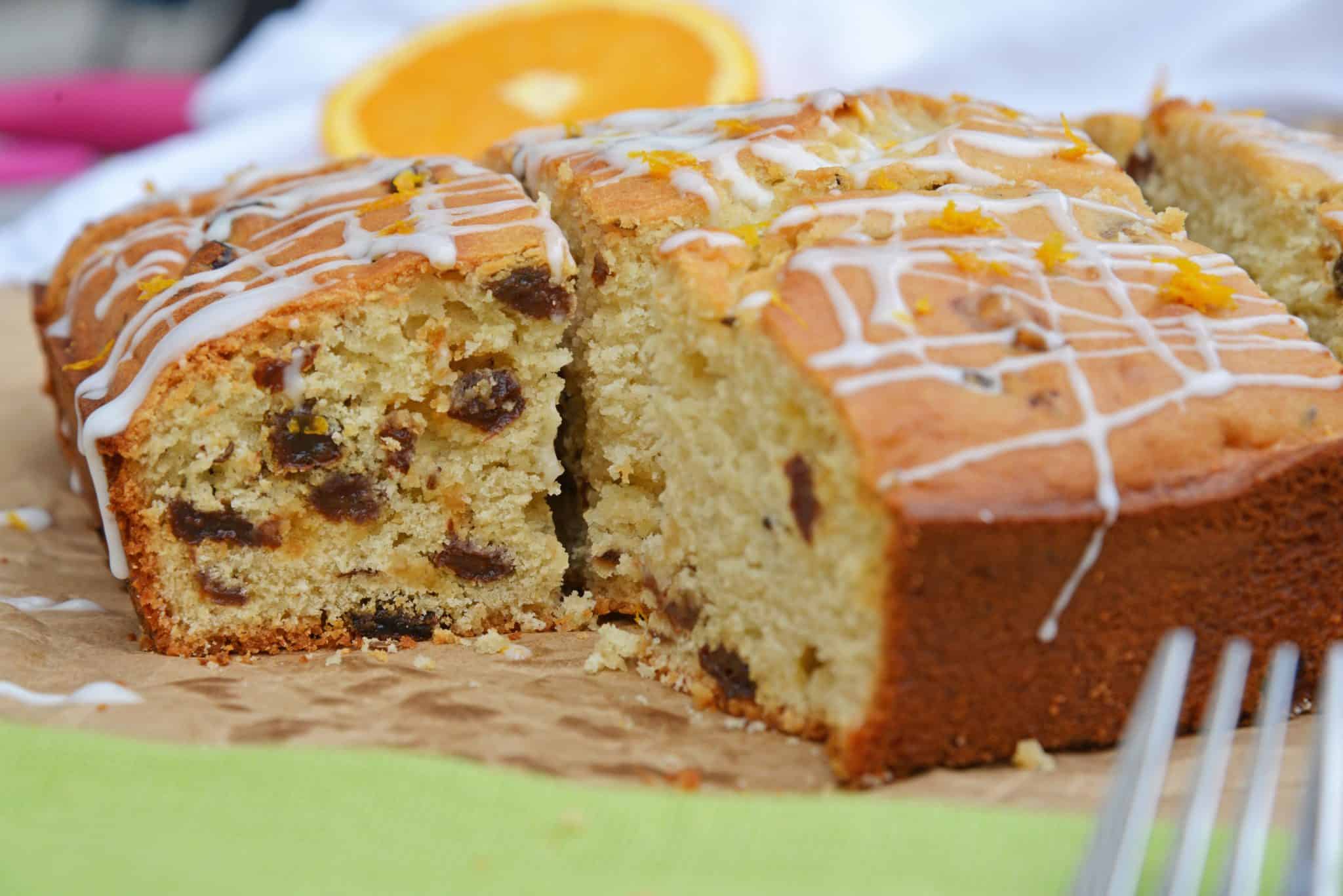 Also, if you don't have buttermilk on hand, don't fret. Here are a couple of great substitutes for buttermilk in baking.
For each cup of buttermilk, you can use:
1 tablespoon of white vinegar or lemon juice plus enough milk to measure 1 cup. Stir, then let stand for 5 minutes.
1 cup of plain yogurt
1-3/4 teaspoons cream of tartar plus 1 cup milk
More Irish recipes: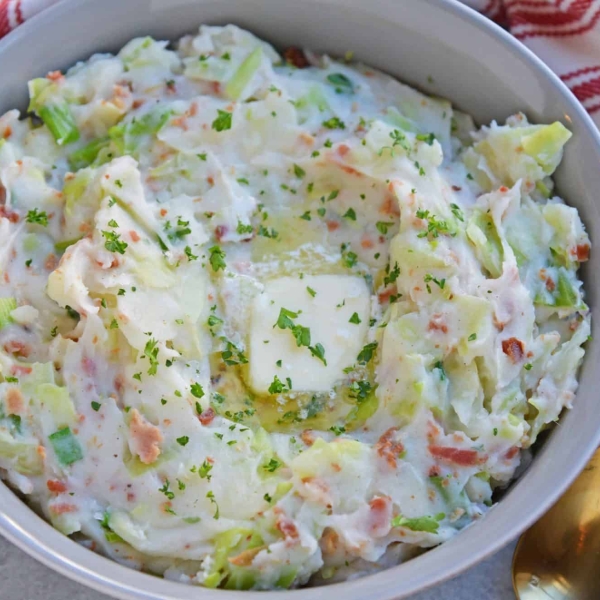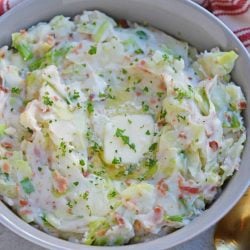 Colcannon
This Irish Colcannon recipe is an easy recipe using your favorite mashed potato recipe, a special trick for super silky cabbage, bacon and lots of creamy butter.
See The Recipe!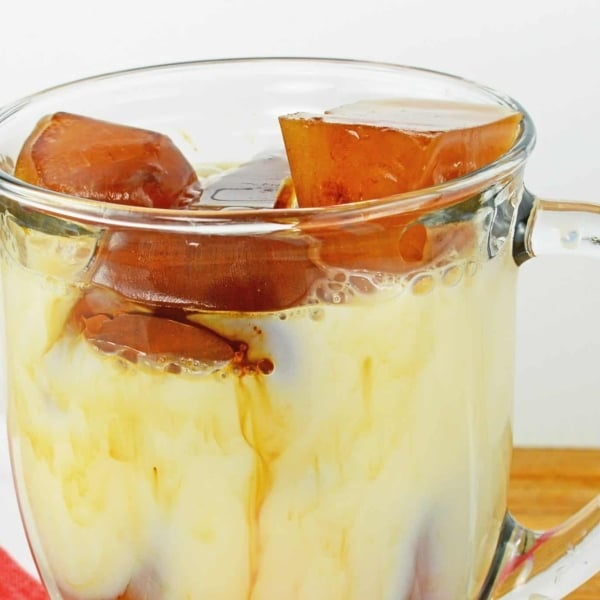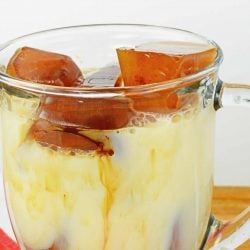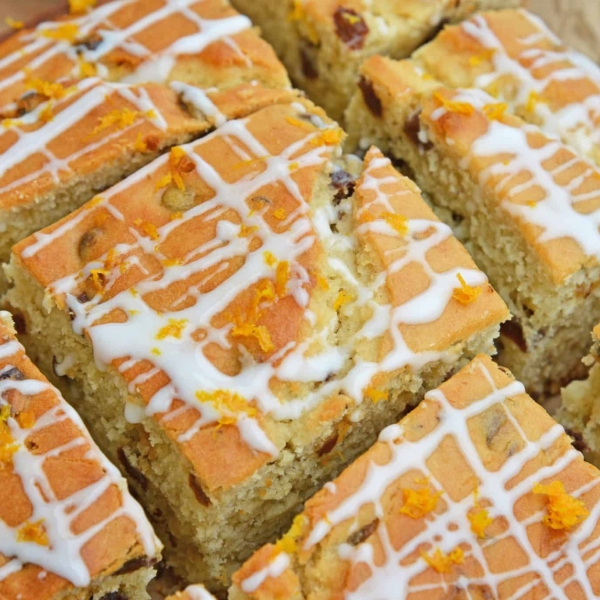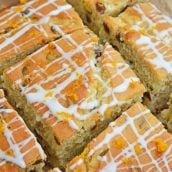 Irish Soda Bread Recipe
This Irish Soda Bread with Whiskey Glaze recipe is Irish food at its best! It consists of whiskey, caraway seeds, currants, and fresh orange juice and zest!
Instructions
Place currants in a small bowl with whiskey. Allow to sit for 1 hour. Drain, reserving whiskey in a separate bowl (it will be used for the glaze).

Preheat oven to 350 degrees and spray a 9×9 square baking dish with cooking spray.

In a large mixing bowl or the bowl of a stand mixer fitted with the paddle attachment sift together flour, baking powder, salt and baking soda. Add sugar.

Combine currants, orange zest, caraway seeds and orange juice to dry mixture.

Beat in buttermilk and melted butter to make a thick batter. Spread evenly in baking dish.

Bake for 45-50 minutes or until bread passes the "toothpick test" and the top is lightly browned.

Remove from the oven and allow bread to cool. When bread is almost cooled, start to make the glaze.

Combine 3 tablespoons reserved whiskey with powdered sugar. In order to reach the correct drizzle-able consistency, add more powdered sugar or water to the mixture.

Slice bread into 2×2 squares and then drizzle glaze. Drizzle in all of the nooks and crannies. Allow to set and then enjoy your Irish Soda Bread!

If you've tried this recipe, come back and let us know how it was!
Notes
Currants can be substituted for raisins.
Nutrition
Calories:
429
kcal
,
Carbohydrates:
70
g
,
Protein:
6
g
,
Fat:
6
g
,
Saturated Fat:
3
g
,
Cholesterol:
17
mg
,
Sodium:
421
mg
,
Potassium:
296
mg
,
Fiber:
2
g
,
Sugar:
37
g
,
Vitamin A:
235
IU
,
Vitamin C:
3.7
mg
,
Calcium:
86
mg
,
Iron:
2.6
mg