Potatoes O'Brien, also known as O'Brien Potatoes in some regions, a dish of fried potatoes with chopped bell peppers and onions has long been associated with St. Patrick's Day and Ireland, but did you know that the dish actually originated in the United States?
This is a traditional Potatoes O'Brien recipe with one special ingredient to really amp up the flavors! Potatoes, bell peppers and onions, you just can't go wrong!
Yep, right here in the USA! There is some debate around which city, but rumor has it either Manhattan or Boston. My vote is on Boston, seeing there is a much higher saturation of Irish folks there.
It was actually named after an Irish cook who was bored with typical fried potatoes. He decided to liven them up a bit by adding color using bell peppers.
Believe me, I get it. I try to make my dishes as colorful as possible!
What better than a medley of green and red bell peppers along with translucent onion? Fried up crispy in rendered bacon fat, these bad boys, while simplistic with their ingredients, pack quite the flavor punch.
These days you'll see Potatoes O'Brien served at breakfast, lunch and dinner and with all sort of potato varieties. Basically as long as it has as the three basics, potatoes, bell peppers and onion, it is considered an O'Brien dish.
Personally, I like to use red potatoes, the skin can stay on (it carries nutrients in it) and they have a little more flavor. You can use any type of potato you wish (although I advise against sweet potatoes, they get a little mushy).
I use rendered bacon fat if I have it, but I rarely do, so vegetable oil will work just fine. Whatever fat or oil you use, don't use too much and make sure it is hot enough or else your potatoes will get all mushy.
The secret to the robust flavor of my Potatoes O'Brien really comes with one secret ingreidnet: Worcestershire sauce. I bet you didn't see that one coming!
Yep, that same ingredient you use to deep the flavor in meats and gravies also works miracles with potatoes (and many other side dish recipes for that matter). And now you know my secret. Just do me a favor and don't going telling everyone, okay?
If you are on the search for St. Patrick's Day recipes, check HERE!
Questions you might have about Potatoes O'Brien:
Are Potatoes O'Brien healthy? That really depends on your definition of healthy. They are just vegetables, but potatoes are also starchy and they are fried in canola or vegetable oil. I suppose you could make them lighter by using less oil.
Are Potatoes O'Brien gluten free? My recipe for Potatoes O'Brien is indeed, gluten-free, but I can't promise that of all O'Brien recipes.
Can you make Potatoes O'Brien in the oven? You can! Simply chop it all up and par-cook the potatoes at 350 for about 20 minutes. Toss in the other ingredients and cook for another 20 minutes. They might not get as crispy as pan frying and it will take longer, but if you just want something hands-off and need the stove space, go for it!
Can you freeze Potatoes O'Brien? You sure can! Just put them in an airtight plastic bag and try to get out as much air as you can. They will stay fresh for about 3-4 months. You can reheat them by baking at 350 until warm (approximately 20 minutes) or heat them in a skillet with a little oil for about 10-12 minutes.
If you are a spud lover like me, check out these other favorite potato recipes.
If you liked this Easy Dinner Recipe, snag a copy of my Easy Dinner Recipes Mini-Cookbook. Available here for only $0.99, here is a small collection of time-saving, hearty and satisfying dinners guaranteed to get you in and out in 30 minutes or less!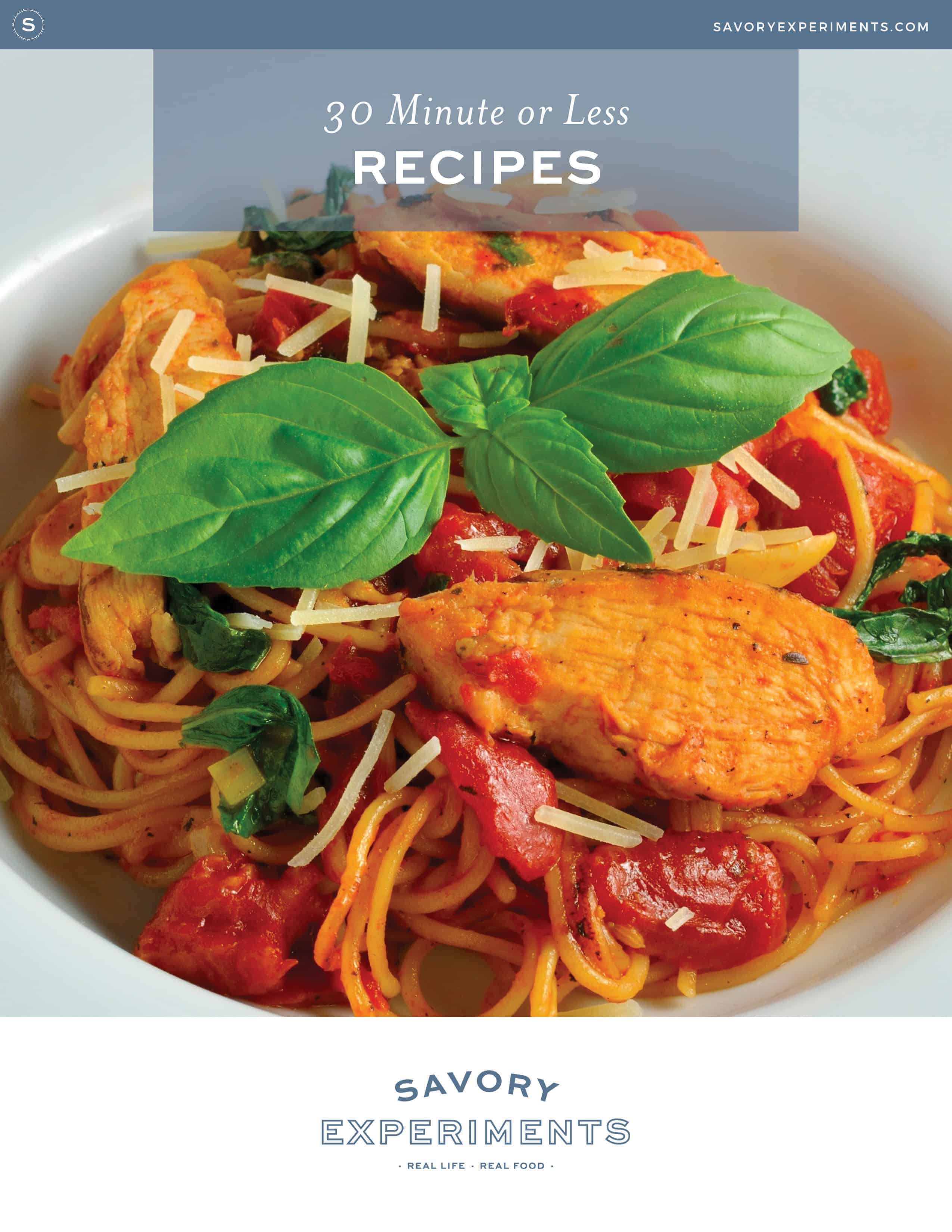 Potatoes O'Brien
This is a traditional Potatoes O'Brien recipe with one special ingredient to really amp up the flavors! Potatoes, bell peppers and onions, you just can't go wrong!
Course:
Breakfast, Side Dish, Snack
Keyword:
potatoes o'brien
Ingredients
2

tablespoons

vegetable oil

3

large red potatoes

chopped into 1 inch pieces

1/2

cup

red bell pepper

chopped into 1 inch pieces

1/2

cup

green bell pepper

chopped into 1 inch pieces

1/2

cup

onion

chopped

Fine Sea Salt & Pepper

1

tablespoon

Worcestershire sauce
Instructions
Heat 2 tablespoons oil in large skillet. When it reaches a smoking point, add potatoes. Skillet much be hot to make a nice crust. Cook, tossing frequently, for 10 minutes.

Add red and green bell peppers and onions to skillet, toss. Season to your liking with fine sea salt and freshly ground pepper. Cook for 5 minutes.

Add Worcestershire sauce, toss and continue to heat for 1 minute. Serve immediately.

If you've tried this recipe, come back and let us know how it was!
Nutrition Facts
Potatoes O'Brien
Amount Per Serving
Calories 192
Calories from Fat 63
% Daily Value*
Total Fat 7g 11%
Sodium 72mg 3%
Potassium 861mg 25%
Total Carbohydrates 30g 10%
Protein 3g 6%
* Percent Daily Values are based on a 2000 calorie diet.