Quick and easy chocolate whipped cream takes minutes to make, only needs four ingredients and is perfect for frosting cakes, cupcakes or on hot chocolate.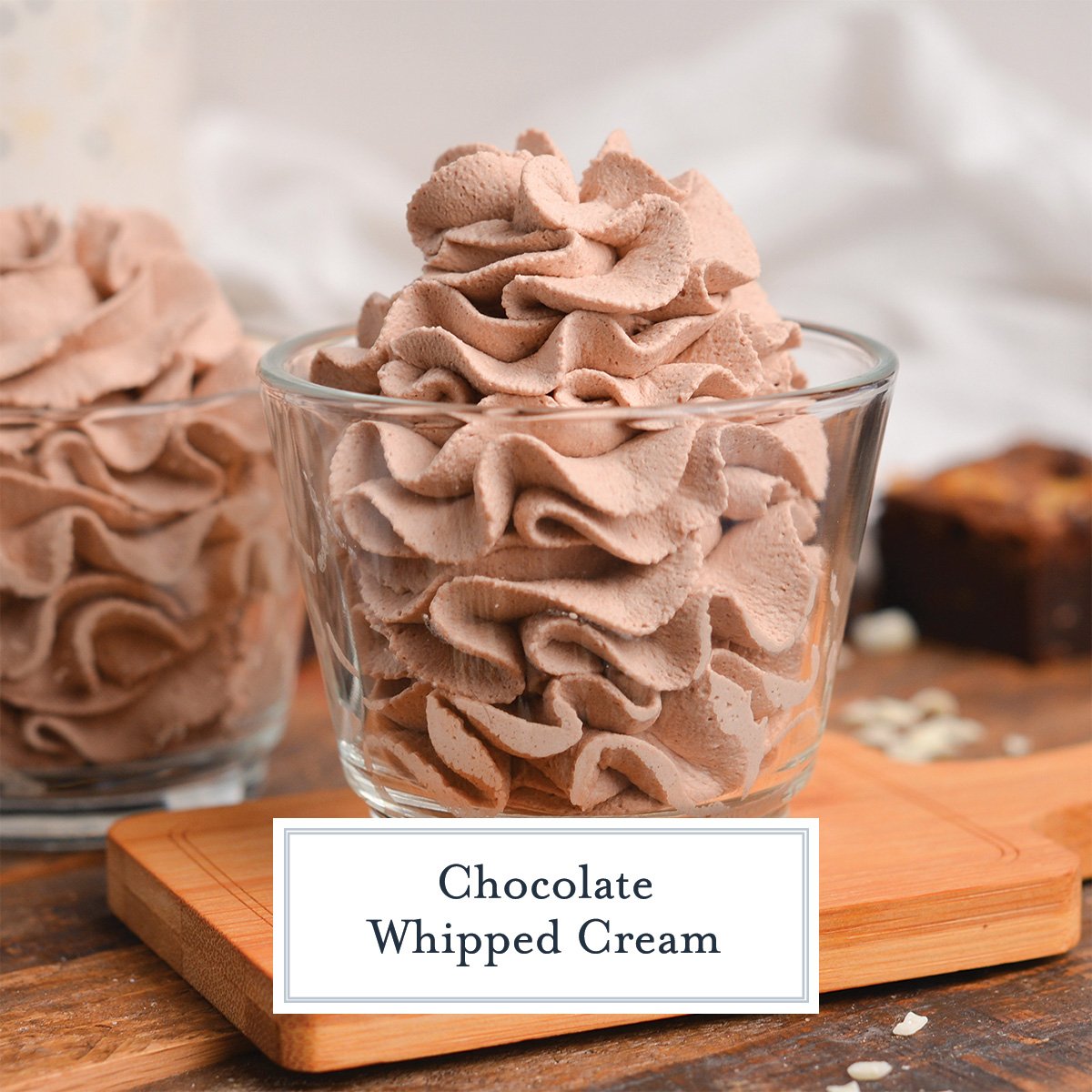 Whipped cream is one of my favorite types of frostings, mainly because it's so easy to make and delicious. But do you know how to make it even more delicious? By adding cocoa powder… and a pinch of salt.
Whipped chocolate frosting is light, fluffy, silky smooth and very chocolatey. It's an incredibly versatile recipe that can be used on anything from cakes, cupcakes, pancakes, as fruit dip or in hot chocolate. Or if you're like me – eaten straight from the spatula!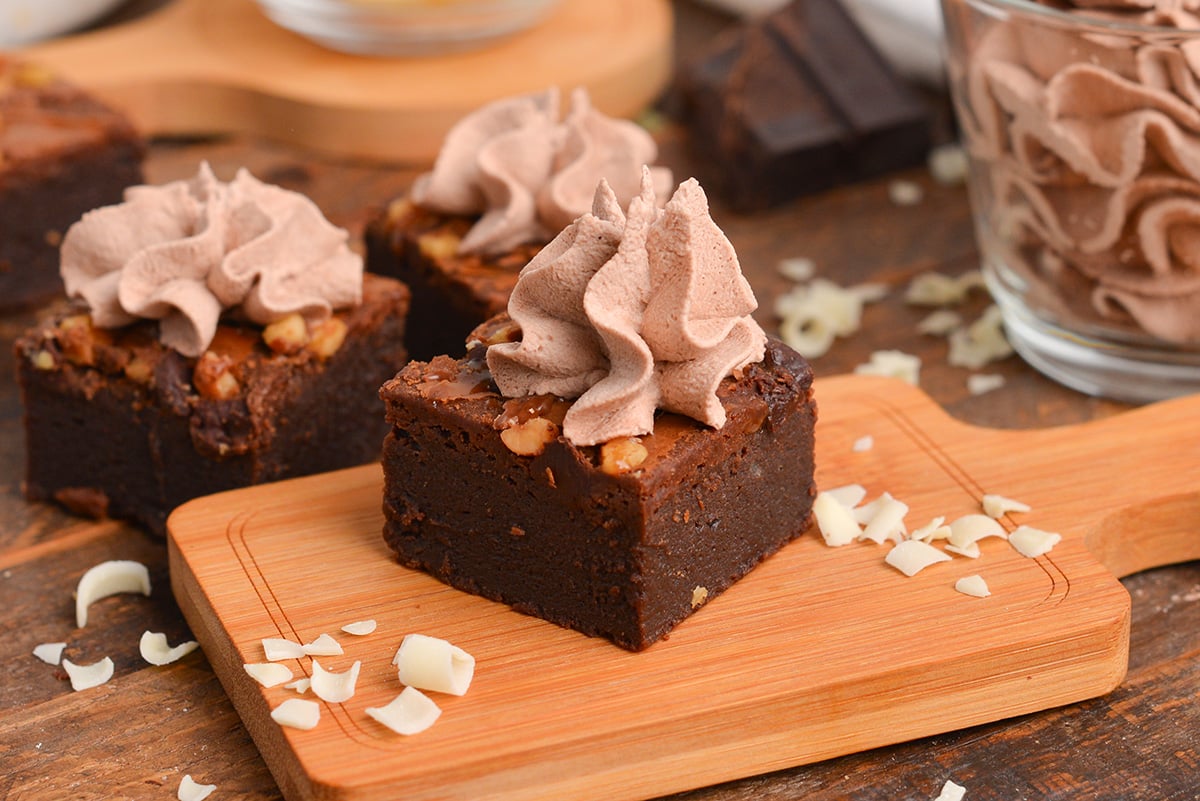 What to Use Chocolate Whipped Cream On
Chocolate whipped cream can be used on anything that regular whipped cream is used on or for!
Cakes – Use this chocolate frosting between cake layers or to decorate the top with beautiful piping.
Cupcakes – This recipe is perfect for decorating cupcakes. Place it is a piping bag fitted with a star shaped nozzle and pipe away!
Pies – What better way to decorate chocolate pies than with more chocolate? This whipped chocolate frosting is the best choice for decorating your favourite pies.
Pancakes – Place some generous dollops of chocolate whipped cream on top of pancakes, then sprinkle some shaved chocolate or fresh berries.
Hot chocolate – Everyone knows that hot cocoa and whipped cream are a match made in heaven. Take it up a notch with an extra oomph of chocolate!
Mousse or Custard – Why spend hours making a mousse when you can just use this whipped cream instead? Place a generous helping in a jar or cup and enjoy!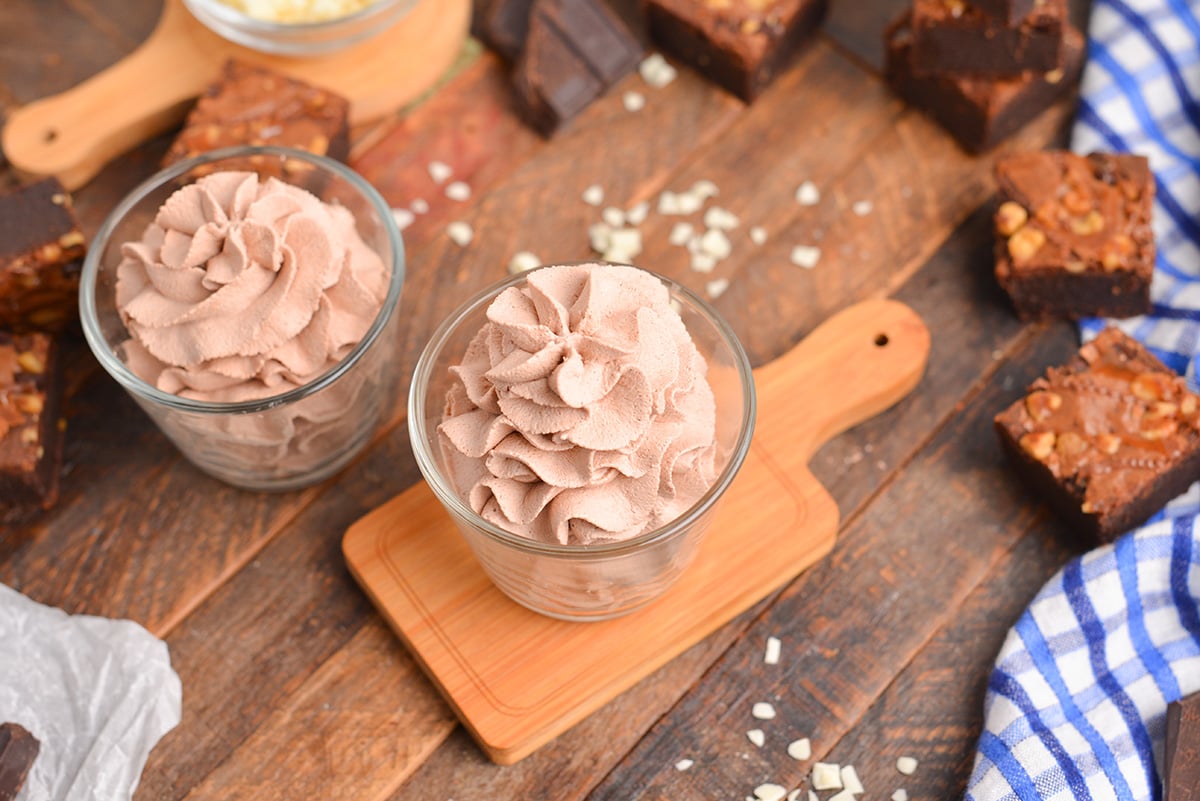 Chocolate Whipped Cream Ingredients
All ingredients used in this recipe are very simple and can be found in most kitchens. You only need three ingredients to make perfect chocolate whipped cream:
Heavy whipped cream – For piping, I always recommend heavy whipping cream as opposed to just whipping cream. Heavy cream has a higher fat percentage, so it whips up a little firmer and it holds its shape better. It's also less prone to splitting easily.
Cocoa powder – Use a good quality dark cocoa powder. Make sure it's unsweetened, so you can control the amount of sugar.
Sugar – For a smooth whipped cream, you want to use powdered sugar. I do not recommend using regular granulated sugar as it won't dissolve enough and can give a grainy texture.
Fine Sea Salt– Just a tiny pinch of fine sea salt will help to bring out the natural flavors.
Optional: extract – Although optional, I highly recommend adding a little kick of something. I like adding a little rum extract because it makes the chocolate flavor pop even more. You can also use vanilla extract or a teaspoon of espresso (liquid, not powder.)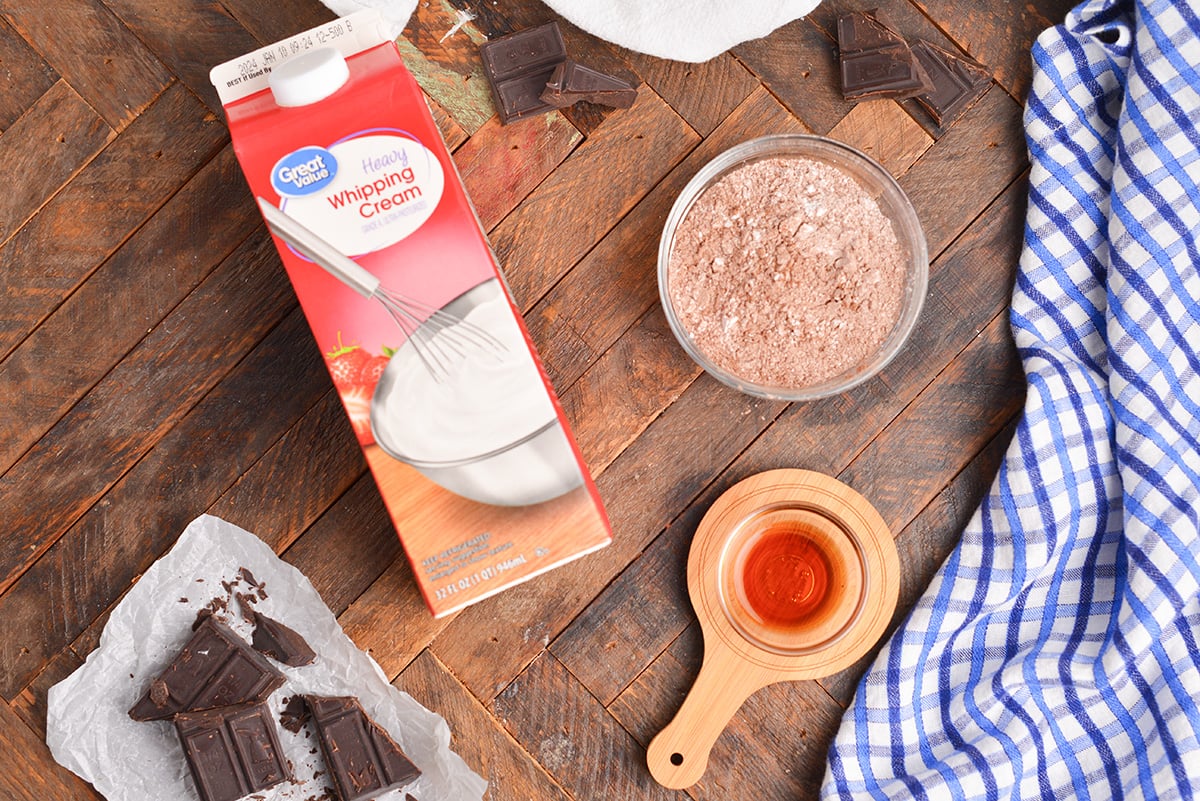 How to Make Chocolate Whipped Cream
This recipe really is as easy as it is delicious. It takes minimal effort, no special skill and only a few minutes of your time to make perfect chocolate whipped frosting every time! Here's how:
Place all ingredients in a bowl and combine with a spatula.
Mix everything with a hand mixer until it reaches stiff peaks.
Chill the whipped cream for 15 minutes before using.
Place in a piping bag or frost using a spatula.
Fun fact: missing an electric mixer? Place all ingredients in a large jar, close it and shake away until it thickens!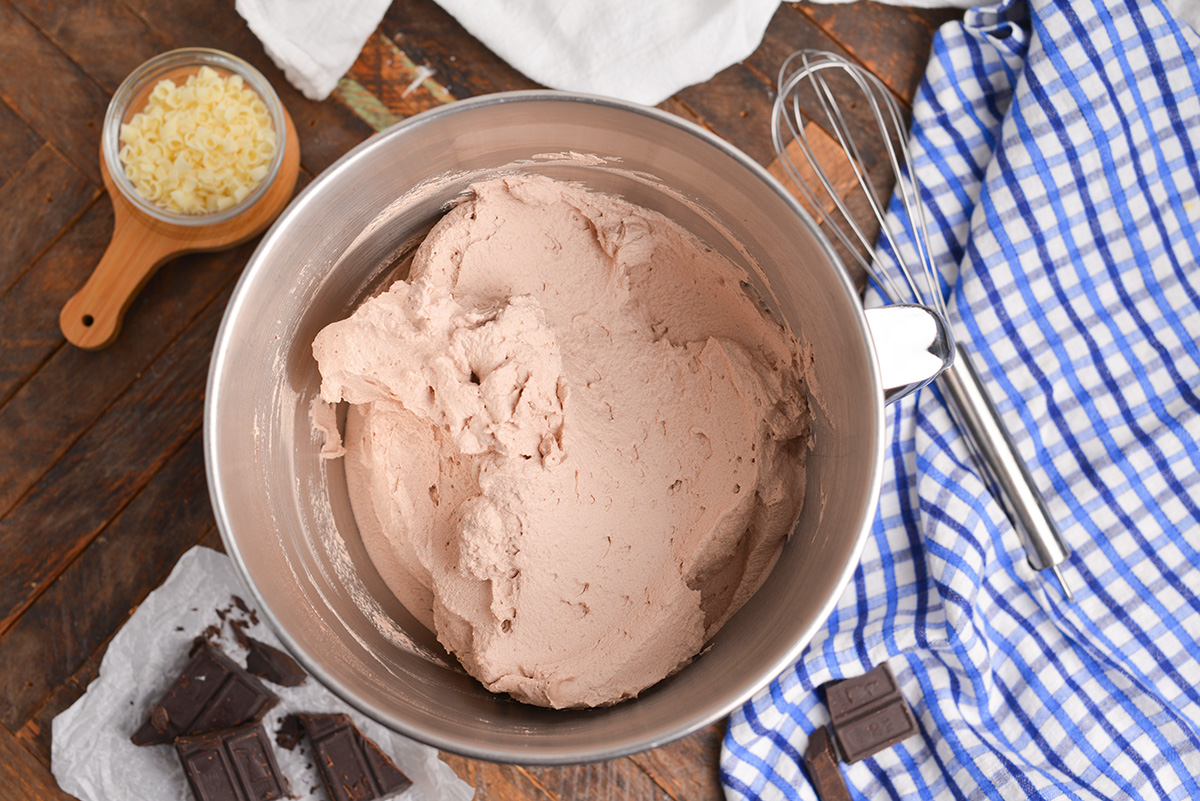 Tips & Tricks
Here are a few tips to making the perfect whipped cream.
Cold ingredients: In order to get the perfect consistency, cream needs to be cold before whipping. Use it straight out of the fridge. I also recommend chilling your utensils too – pop the mixing bowl and whipping attachment in the fridge for 30 minutes.
Adjust sweetness: Mix all the ingredients together and combine with a spatula. At this point you can check the sweetness and add more powdered sugar if needed. Adding sugar after whipping the cream is not indicated, as you risk over-whipping it.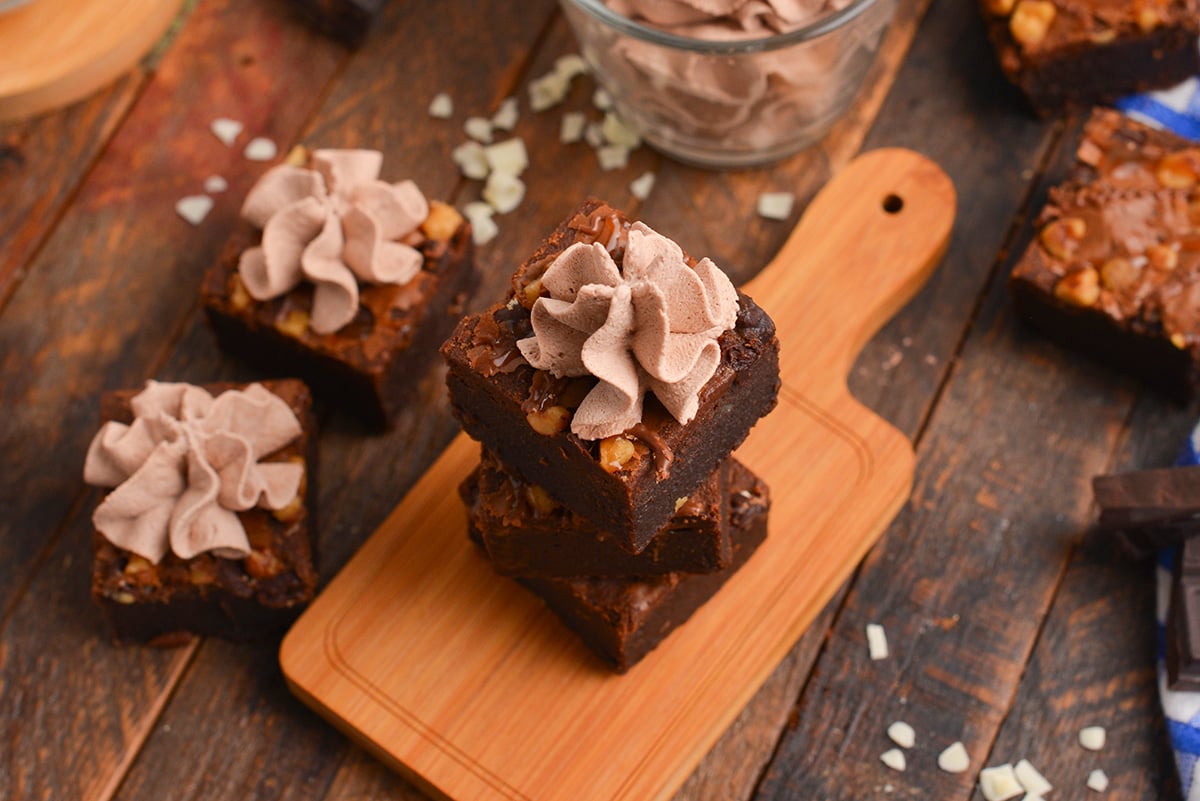 High speed mixing: Use a high setting on the mixer when whipping the chocolate whipped cream. This way, it thickens up very quickly, so there's less risk of over-whipping.
Don't over-whip: As soon as the cream reaches stiff peaks, STOP the mixer. Over-whipping cream makes it curdle and look less smooth. If in doubt, set the electric mixer aside and use a whisk to mix it more. This way you can have more control over the process and decrease your risk of it curdling. It will still taste okay- just not be as pretty.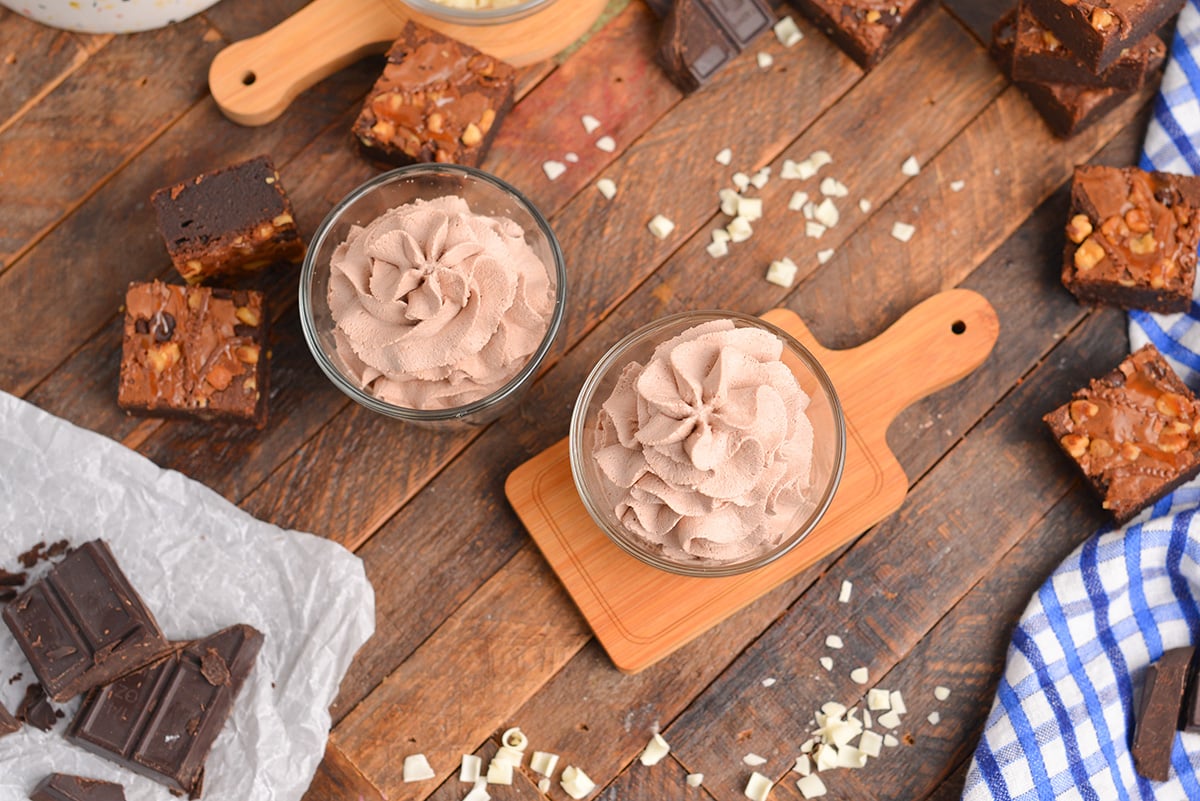 Storage and Freezing
How Do You Store Homemade Whipped Cream?
Whipped cream needs to be stored in the fridge at all times. Never leave it on the counter, as it can become very soft very quickly. Once whipped, store the chocolate whipped cream in the fridge for up to 2 days.
Can You Freeze Homemade Whipped Cream?
I do not recommend freezing. Since it is made with real cream and not oil, it won't freeze like Cool Whip.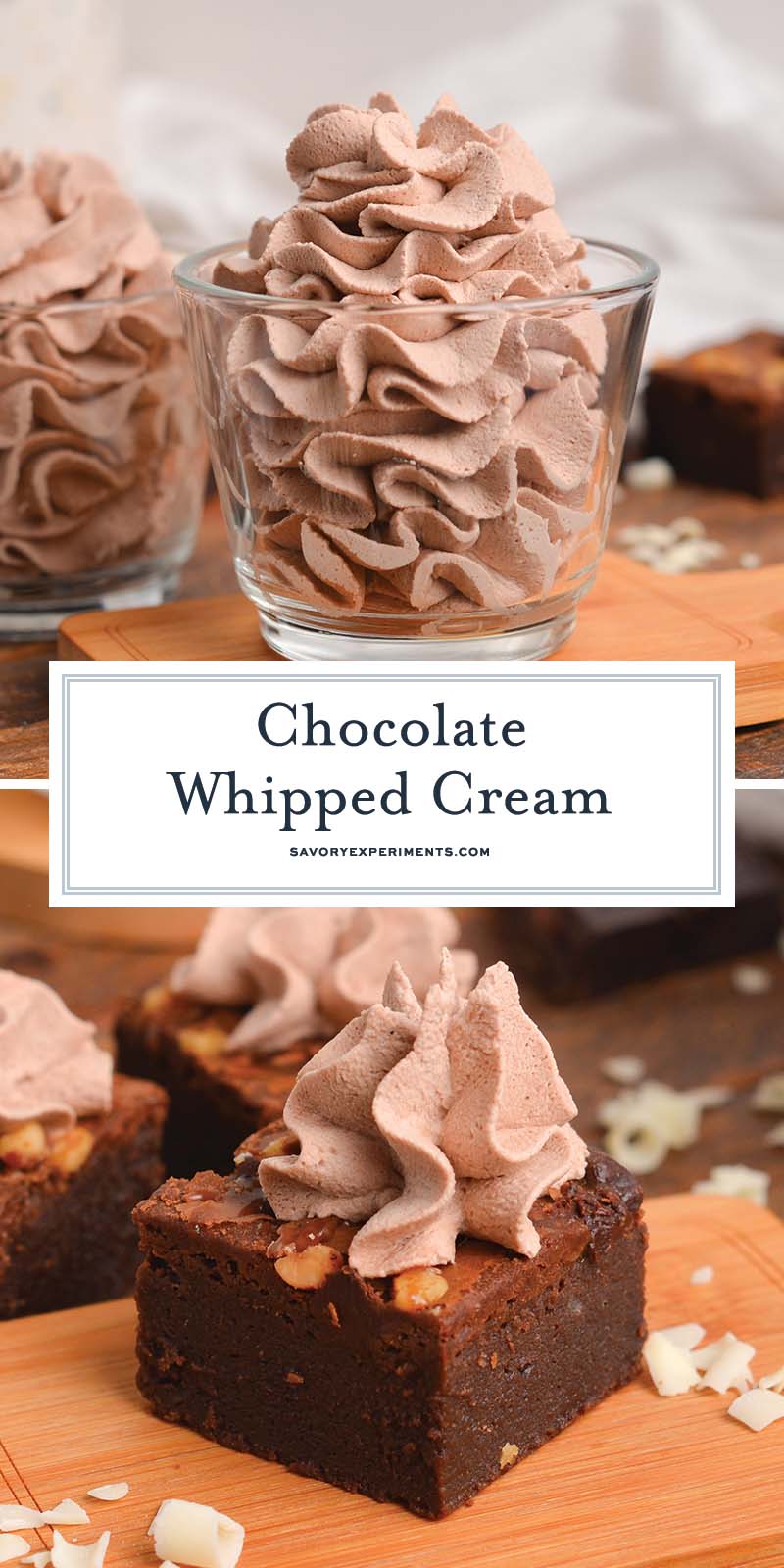 More Chocolate Desserts
I'm sensing you love chocolate… here are a few more desserts with chocolate you might enjoy.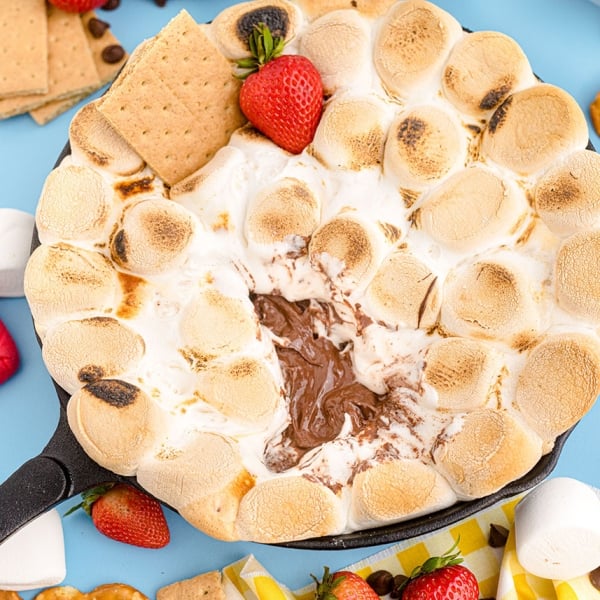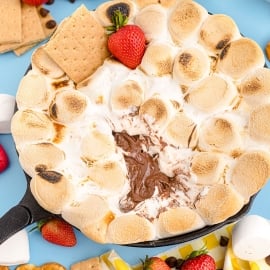 S'mores Dip Recipe
This easy S'mores Dip is an easy way to make indoor s'mores without an open flame or camp fire! All you need is 3 ingredients and a hot oven!
See The Recipe!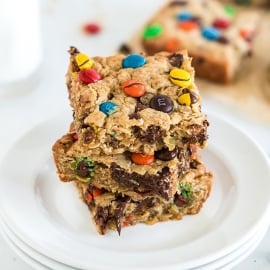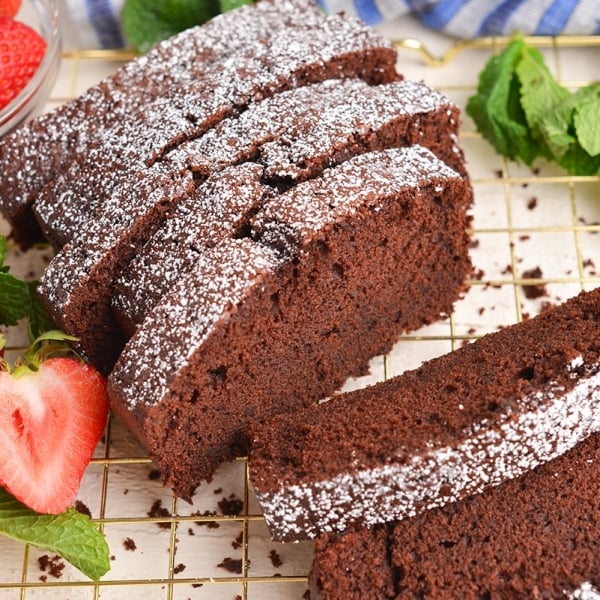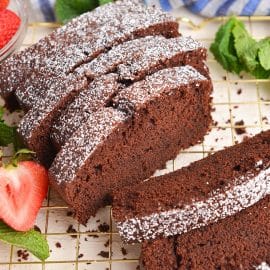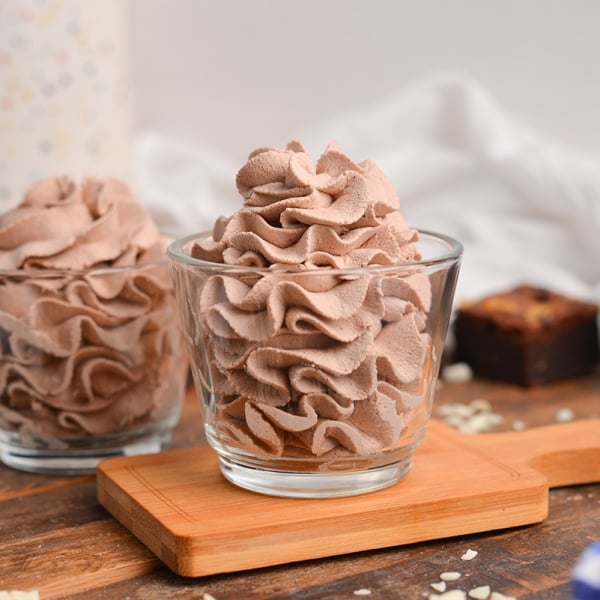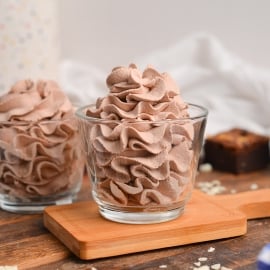 Chocolate Whipped Cream Recipe
Quick & easy homemade chocolate whipped cream takes minutes, only needs 4 ingredients and is perfect for frosting cakes, cupcakes or on hot chocolate!
Instructions
In a mixing bowl, combine the heavy cream, sugar, and rum extract. Sift in the powdered sugar. Use a spatula to combine everything.

Once all the wet and dry ingredients are combined, use a hand mixer to whip the cream. Continue whipping until soft peaks form, for about 3-4 minutes. Stop mixing as soon as it reaches soft peaks, as it can quickly become lumpy.

Chill the whipped cream until ready to use or place in a piping bag and use immediately.

If you've tried this recipe, come back and let us know how it was in the comments or star ratings.
Notes
This recipe is enough to frost 6 cupcakes
Nutrition
Calories:
160
kcal
,
Carbohydrates:
8
g
,
Protein:
2
g
,
Fat:
15
g
,
Saturated Fat:
9
g
,
Polyunsaturated Fat:
1
g
,
Monounsaturated Fat:
4
g
,
Cholesterol:
45
mg
,
Sodium:
11
mg
,
Potassium:
76
mg
,
Fiber:
1
g
,
Sugar:
6
g
,
Vitamin A:
583
IU
,
Vitamin C:
1
mg
,
Calcium:
29
mg
,
Iron:
1
mg