This fun and festive halloween rice krispie treats recipe is a great way to celebrate the holidays in style! Take your classic rice krispie treats recipe and make it into something even better.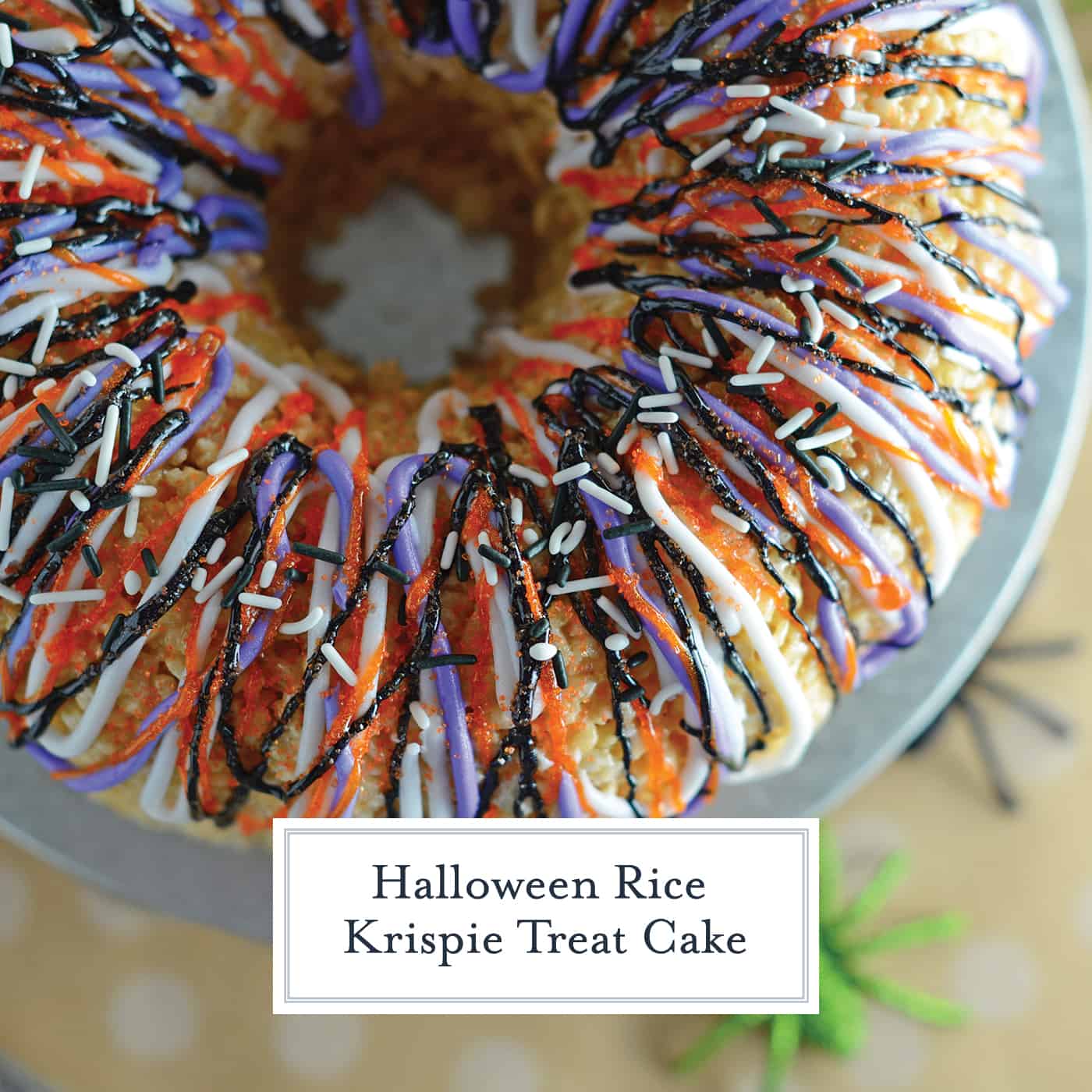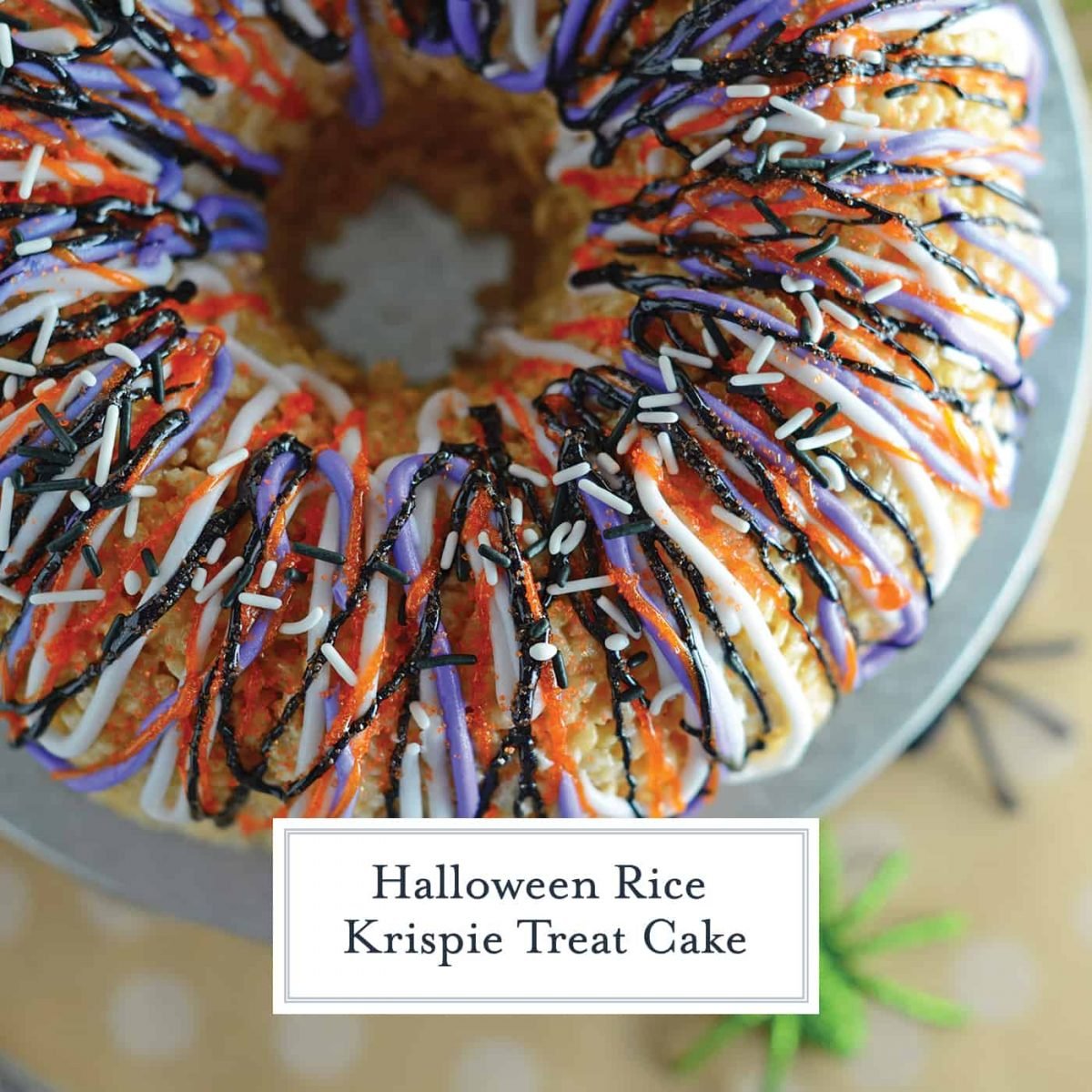 Halloween Rice Krispie Treats
Homemade rice krispie treats are my go-to for desserts. As proved by Buddy Valastro and his "cereal treats" they are super versatile and can be colored and molded into just about anything you desire.
While I'm not making miniature people with modeling chocolate, I can press the filling into a bundt pan for this festive marshmallow fluff filled cake.
Homemade is the BEST!
Is it just me, or do the store bought Rice Krispie treats taste too sweet? And too soft? The homemade kind aren't nearly as sweet and make your jaw hurt while you are chewing.
Personally, I believe this is a pro to my Halloween Rice Krispie Treat Cake, the harder you chew, the more calories you burn, the more cake you can eat! Are you following my logic?
Easy Halloween Cake
Halloween Rice Krispie Treat Cake is also a crowd pleaser. It looks super impressive with minimal work, my basic mantra for most cakes.
I am a really terrible decorator, but if you put enough layers of embellishment onto something, it looks fancy.
I learned that with my Caramel Apple Snickers Cake that went bonkers! I used frosting for this cake, as I learned that chocolate tastes great, but starts to flake off when you cut into the cake.
Add sprinkles and BAM, you are done! The fun shapes of bundt pans also add to the fun.
Marshmallow Fluff
To add a little excitement to my Halloween Rice Krispie Treat Cake, I decide to "stuff it" with marshmallow creme (also known as fluff). Because everyone wants double the marshmallow!
You can also get creative and stuff it with whipped peanut butter, candy or chocolate chips. Want to get even fancier?
Make your cake caramel or peanut butter flavored! Make sure to check out my other non-gore Halloween desserts.