If you're looking for a fun snack for Halloween, you've come to the right place! Whether it be sweet or savory, this list of snacks for Halloween is sure to make your party a hit!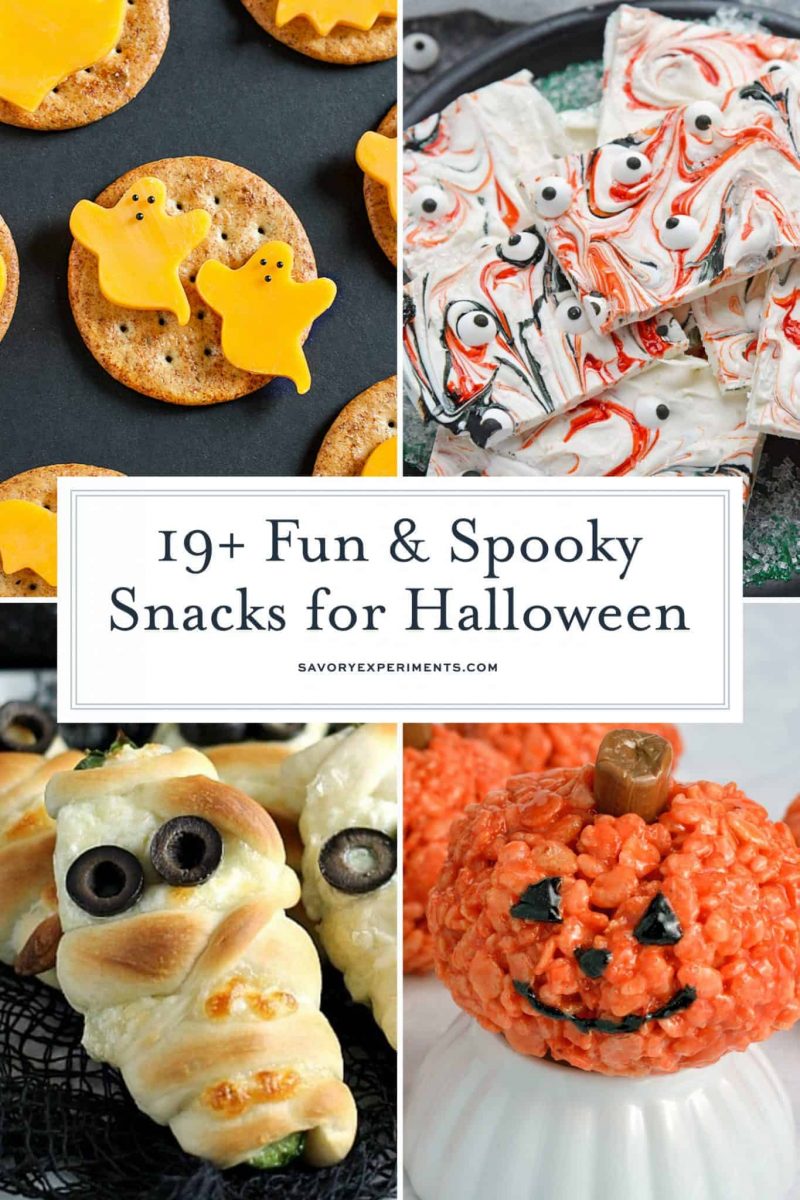 These fun and spooky snacks for Halloween are perfect for any fall party! Classroom parties won't be the same without these cute Halloween treats!
To tell you the truth, I am not the biggest fan of Halloween. I don't go all out with my decorations, and rarely dress up. However, I am a big fan of fun and festive treats!
These Halloween recipes are some of my favorites. They are fun enough to take into a school classroom party, and spooky enough to take to an adult Halloween party!
Sweet Snacks for Halloween
Savory Snacks for Halloween
If you liked these cute Halloween treats, check out these other spooky snacks for Halloween: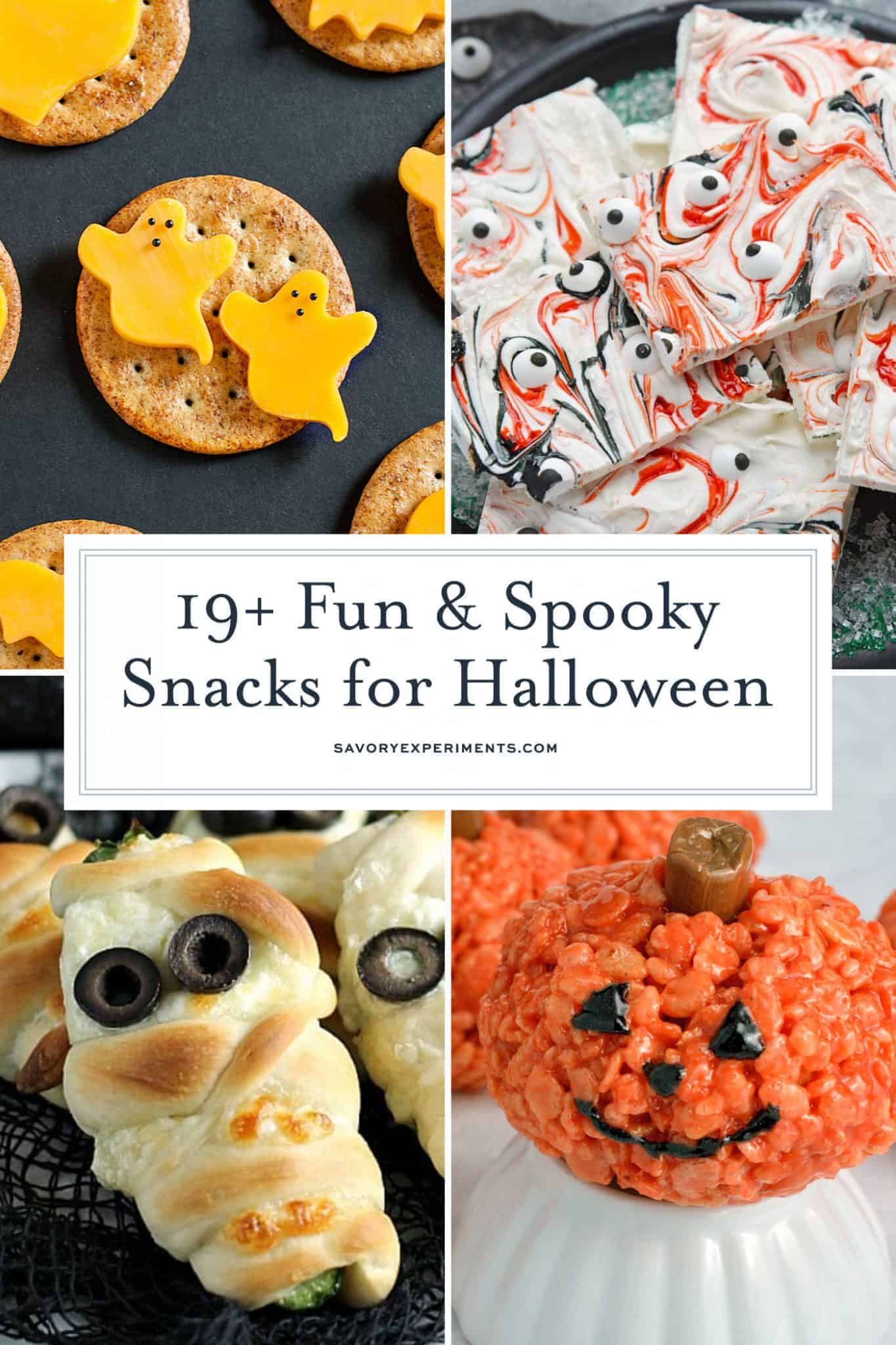 Even more entertaining ideas for holidays!