If you're looking for a fun snack for Halloween, you've come to the right place! Whether it be sweet or savory, this list of spooky snacks for Halloween is sure to make your party a hit!
To tell you the truth, I am not the biggest fan of Halloween. I don't go all out with my decorations, and rarely dress up. However, I am a big fan of fun and festive treats!
These Halloween recipes are some of my favorites. They are fun enough to take into a school classroom party, and spooky enough to take to an adult Halloween party!
Sweet Snacks for Halloween
There's nothing like a good sweet treat at a party. It's a great way to follow up any savory Halloween food served at a party.
Here are a few ingredients you might want to have on hand to make these easy Halloween snacks:
Chocolate chips
Apple slices
Candy eyes
Greek yogurt
Brownie mix
From caramel apples to candy apples and everything in between, these are some of my favorite fun Halloween snacks to get you into the spooky spirit!
Savory Snacks for Halloween
There are plenty of savory snacks to enjoy this Halloween season as well! The best part is that you can get the kids involved in the kitchen when making them too.
Here are some things you might want to have on hand when making these favorite snacks:
Black olives
Pretzel stick
Crescent rolls
Pizza dough
From pretzel broomsticks to Mummy hot dogs, these savory appetizers are perfect for your next Halloween snack board!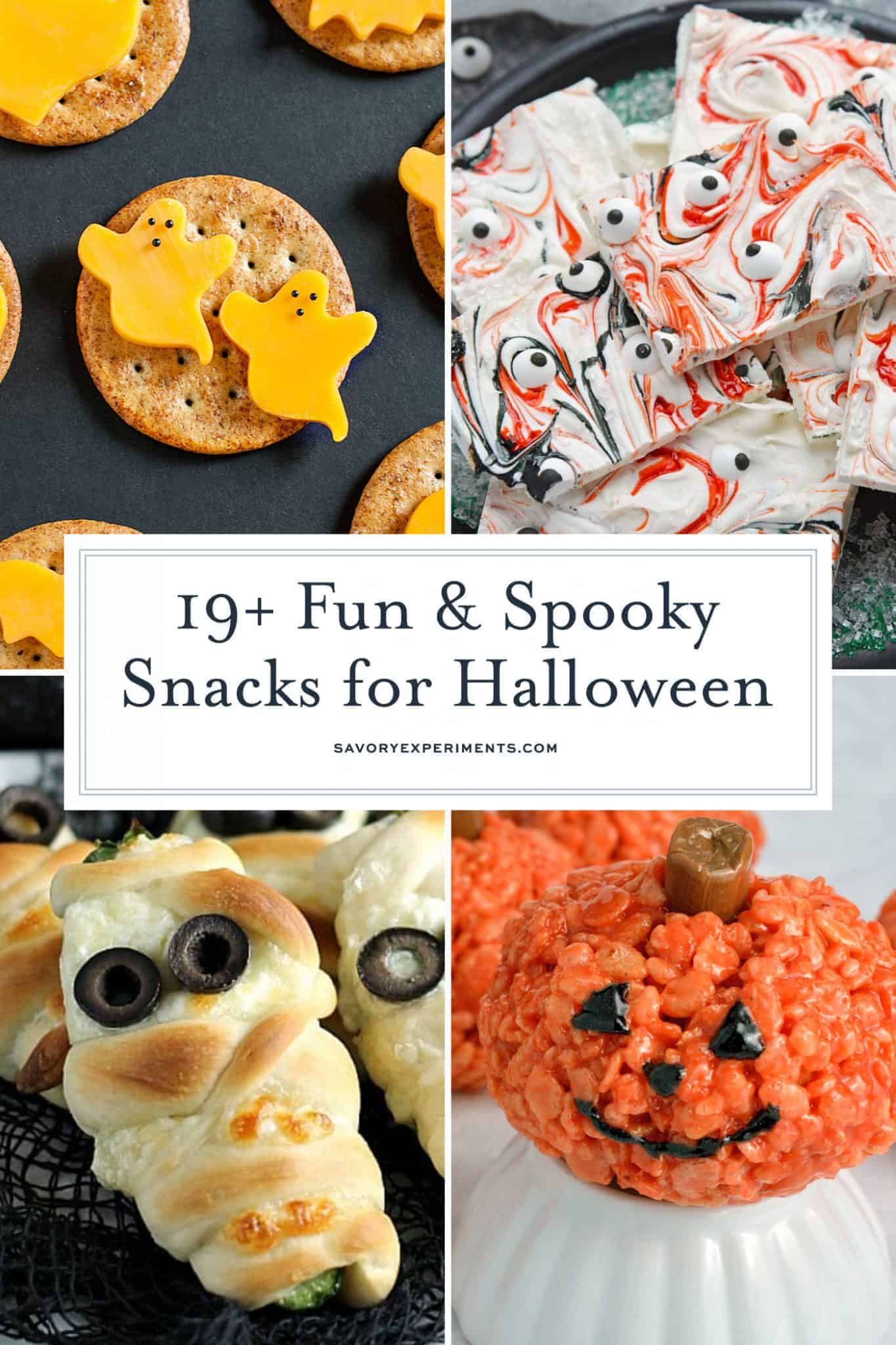 Even more entertaining ideas for holidays!