I'm a fan of quick and easy Halloween desserts but this Rice Krispie Treat Haunted House was just too cute to not spend some time making! It's like a gingerbread house for Halloween. So much fun!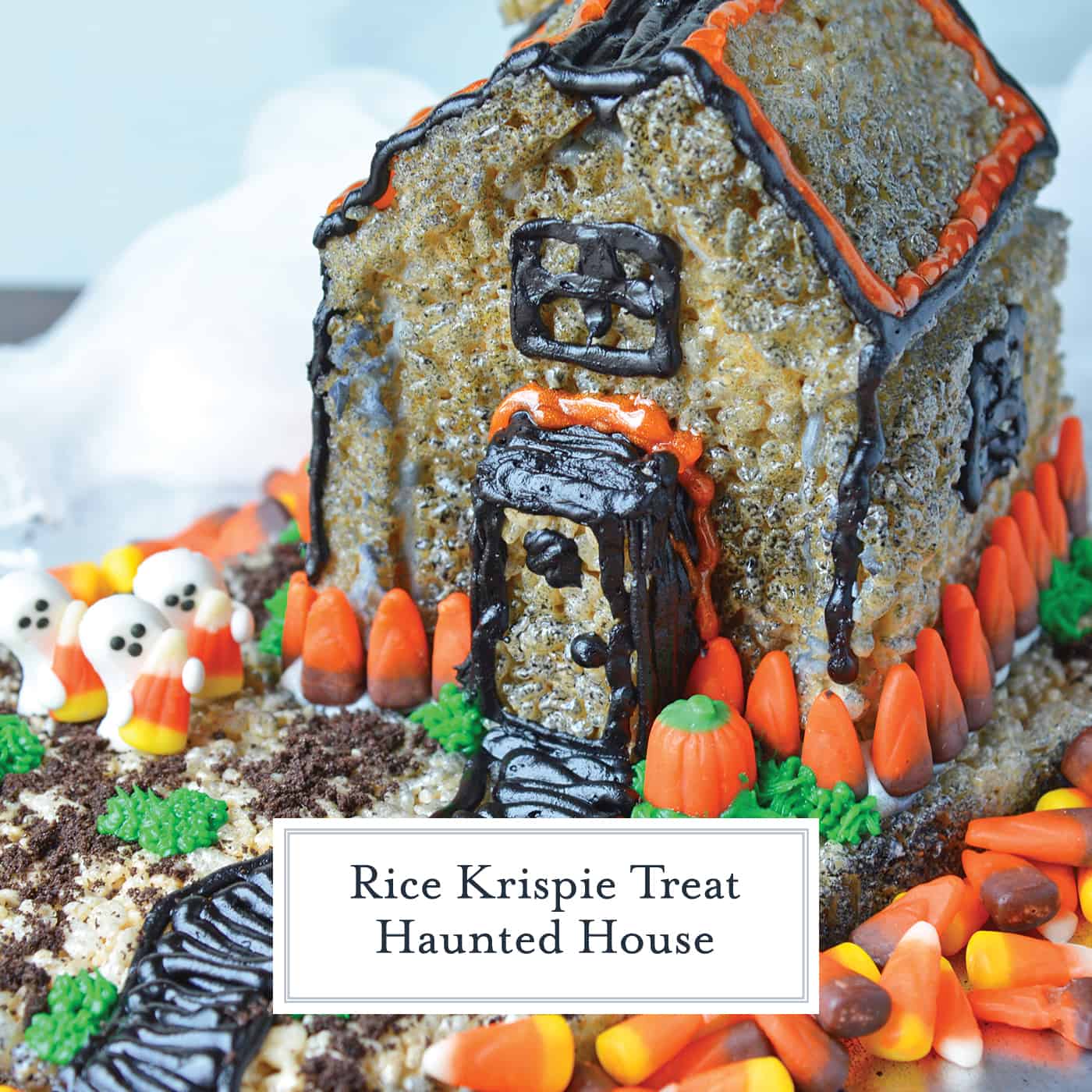 With this Rice Krispie Treat House Template, you'll be able to make the cutest Halloween dessert you've ever seen. So cute, in fact, you may not even want to eat it!
I've officially broken my pattern of making only the quickest and easiest Halloween treats, like my Halloween Brownies with box brownie mix or my 10 minute Monster Bark.
With this Rice Krispie Treat Haunted House, I stuck with my theme of "cute and fun" over spooky or just plain weird Halloween desserts but this does take a bit more time and preparation than the other Halloween themed desserts I like to make.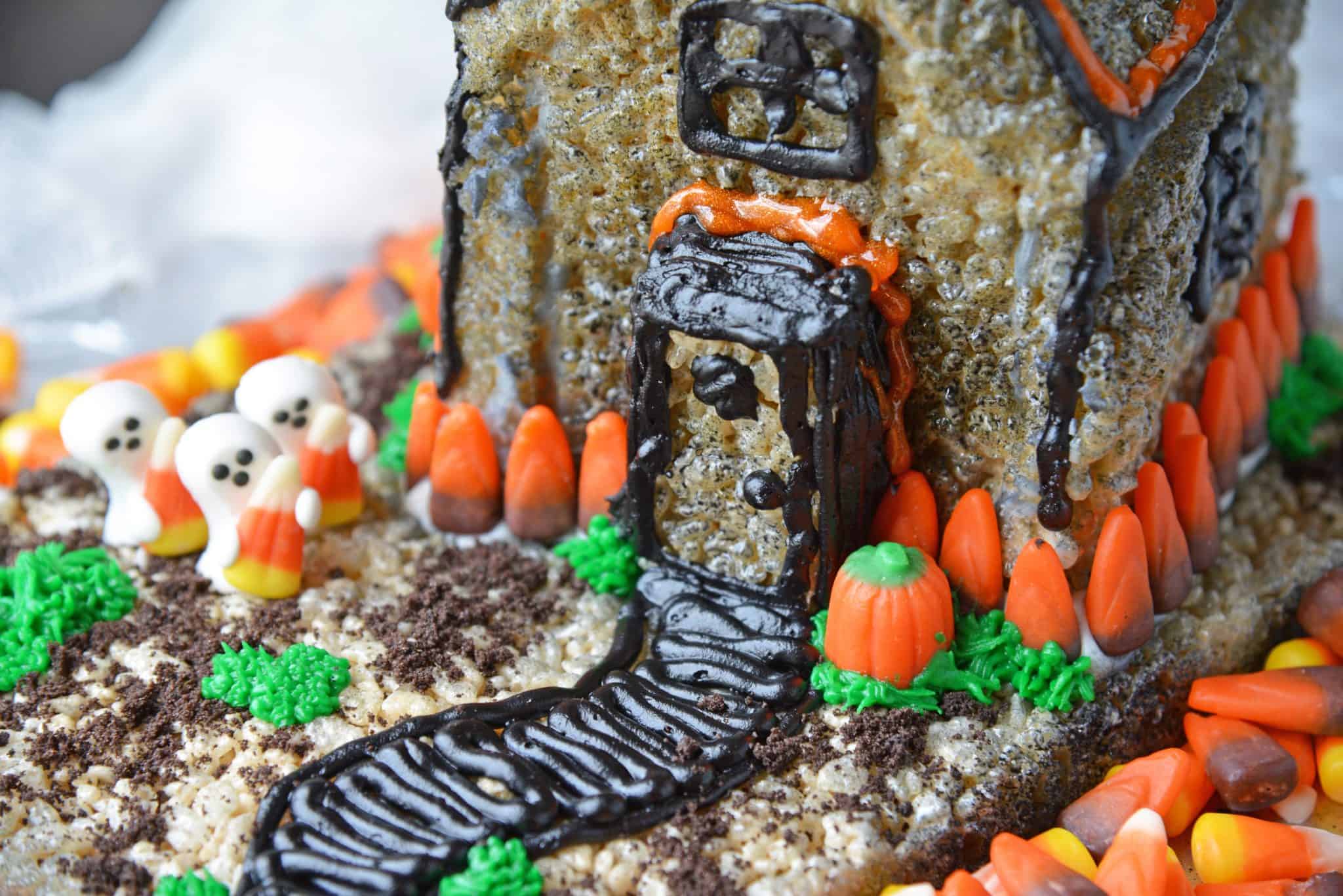 The end result, using this Rice Krispie Treat house template, is so adorable that it's well worth it!
Much like making a gingerbread house at Christmas, this Rice Krispie Treat Haunted House is more of an afternoon craft project than a dessert.
It's an opportunity to get creative, have some fun, and create a masterpiece to show off to all of your Halloween guests (or trick-or-treaters) who will surely "oooh" and "aaaah", completely jealous they didn't think to make such a fun haunted house.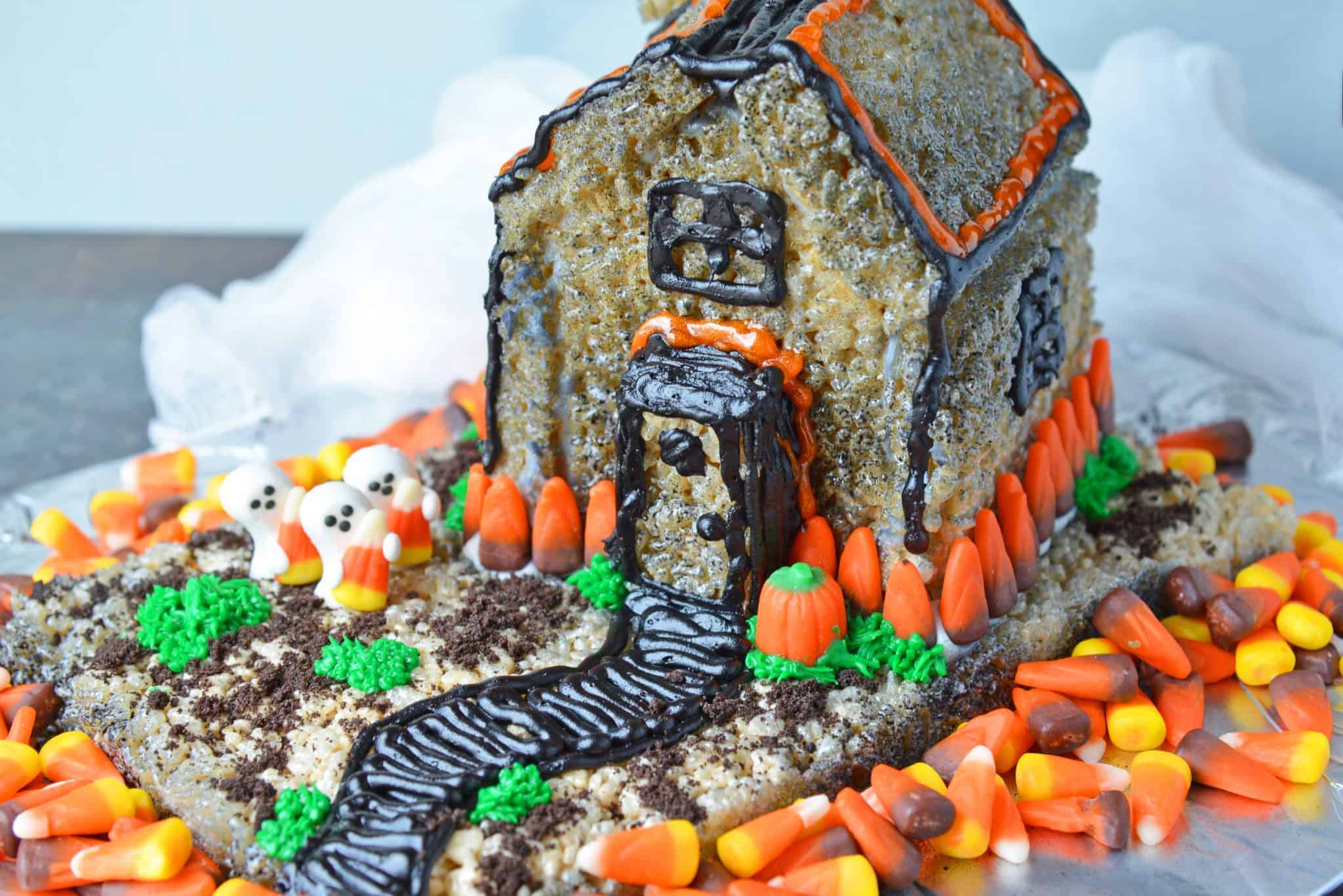 And then, of course, once it's been displayed for all to see this haunted house is completely edible…though I did feel a bit sad eating it because it was just too cute to tear apart!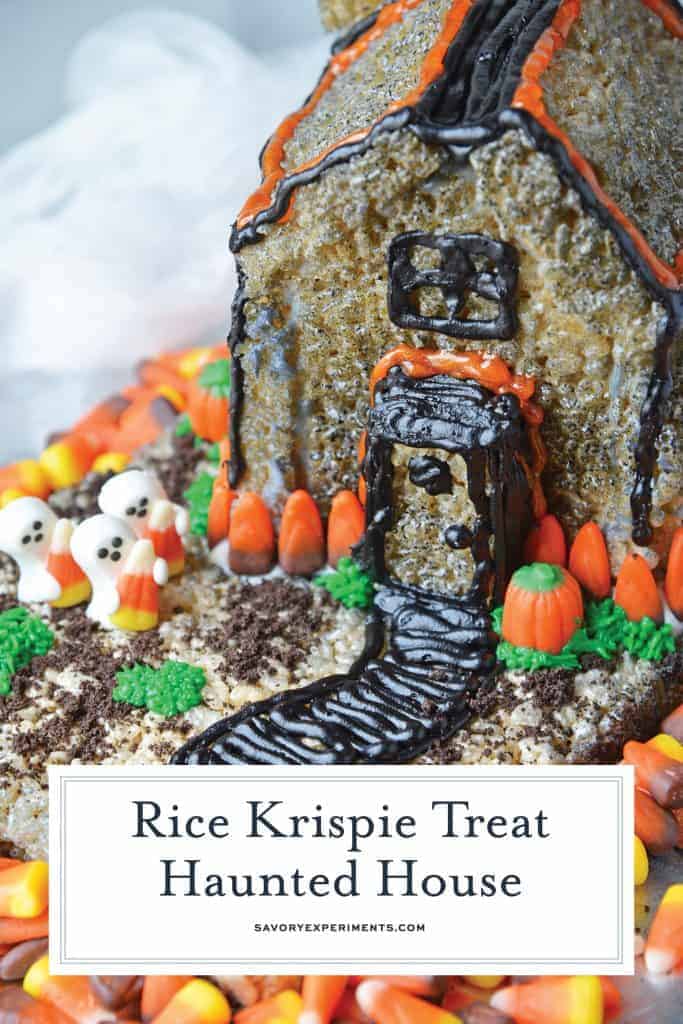 This Rice Krispie Treat house template leaves lots of room for creativity. In this Haunted House recipe, I've provided you with the basics of how to make the Rice Krispie mix, form and create the haunted house, and how I colored the house.
Beyond that, the possibilities are endless!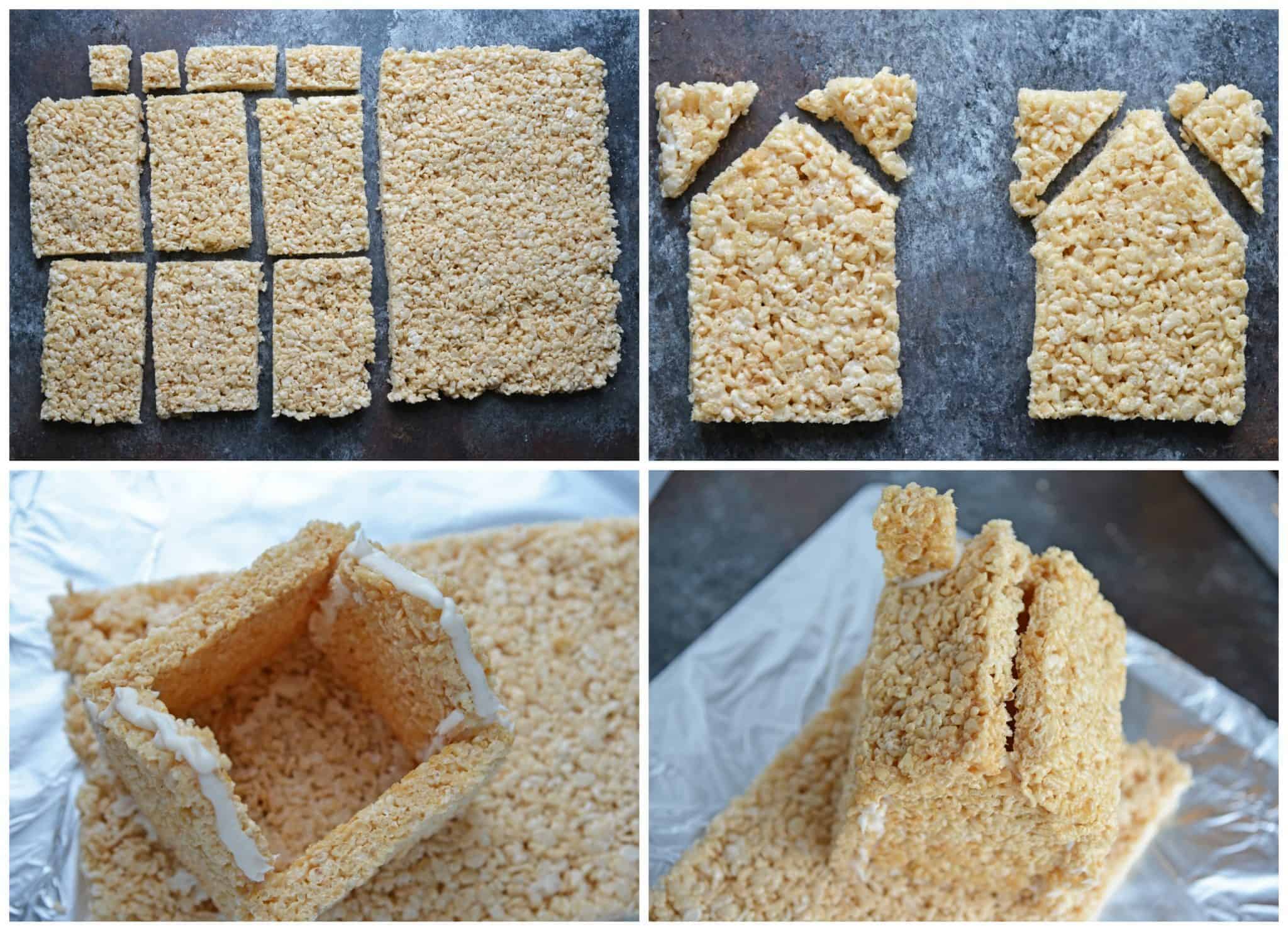 I personally decorated my haunted house with lots of candy corn, cute little ghosts, and pumpkins. If spooky Halloween desserts are more your thing, you could definitely decorate this to be less cute and more spooky too.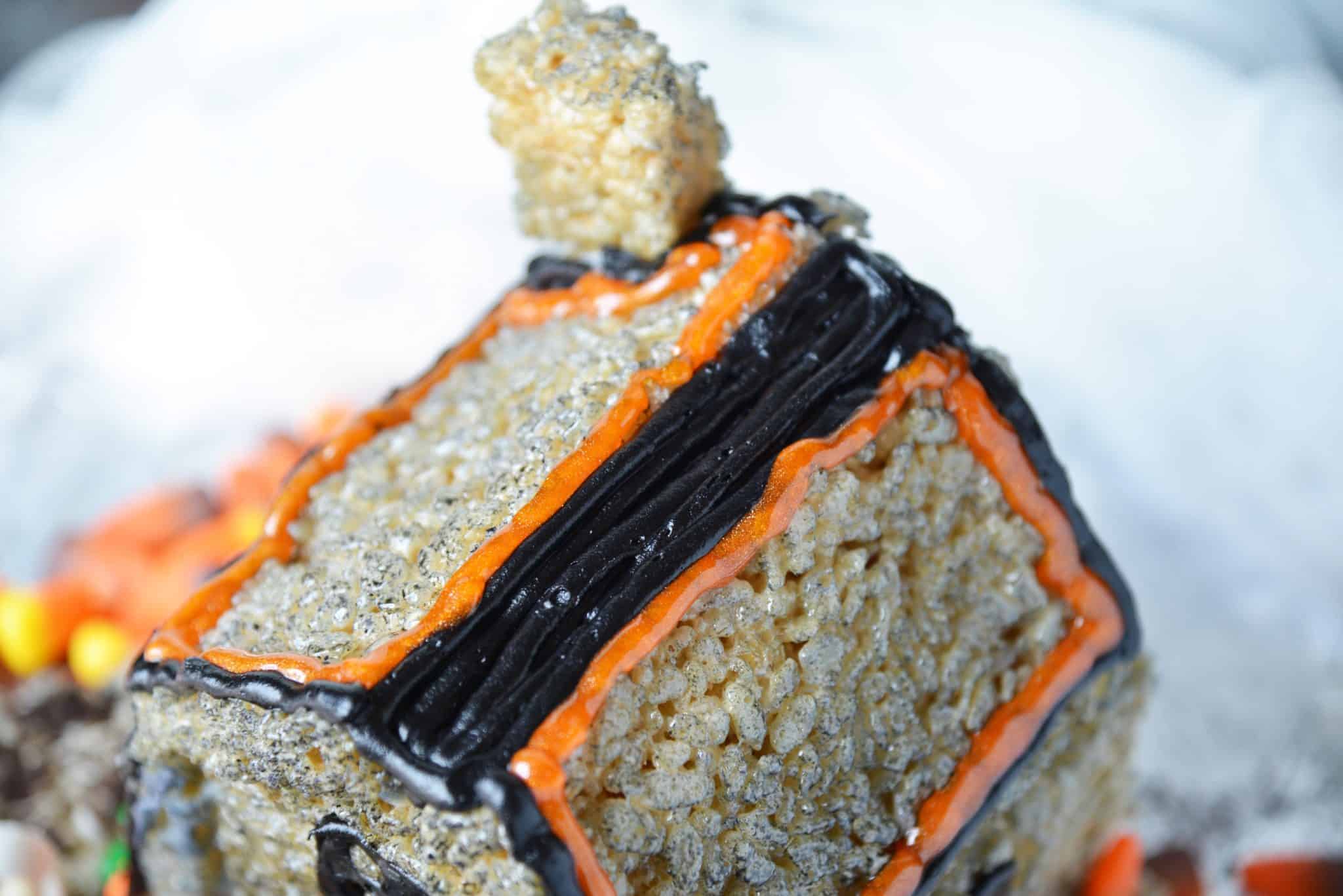 If you have kids, this is a fun weekend activity to do with them but I'll be honest…I had a blast just putting this together myself.
It was fun to have the complete creative freedom to decorate this Rice Krispie Haunted House however I wanted!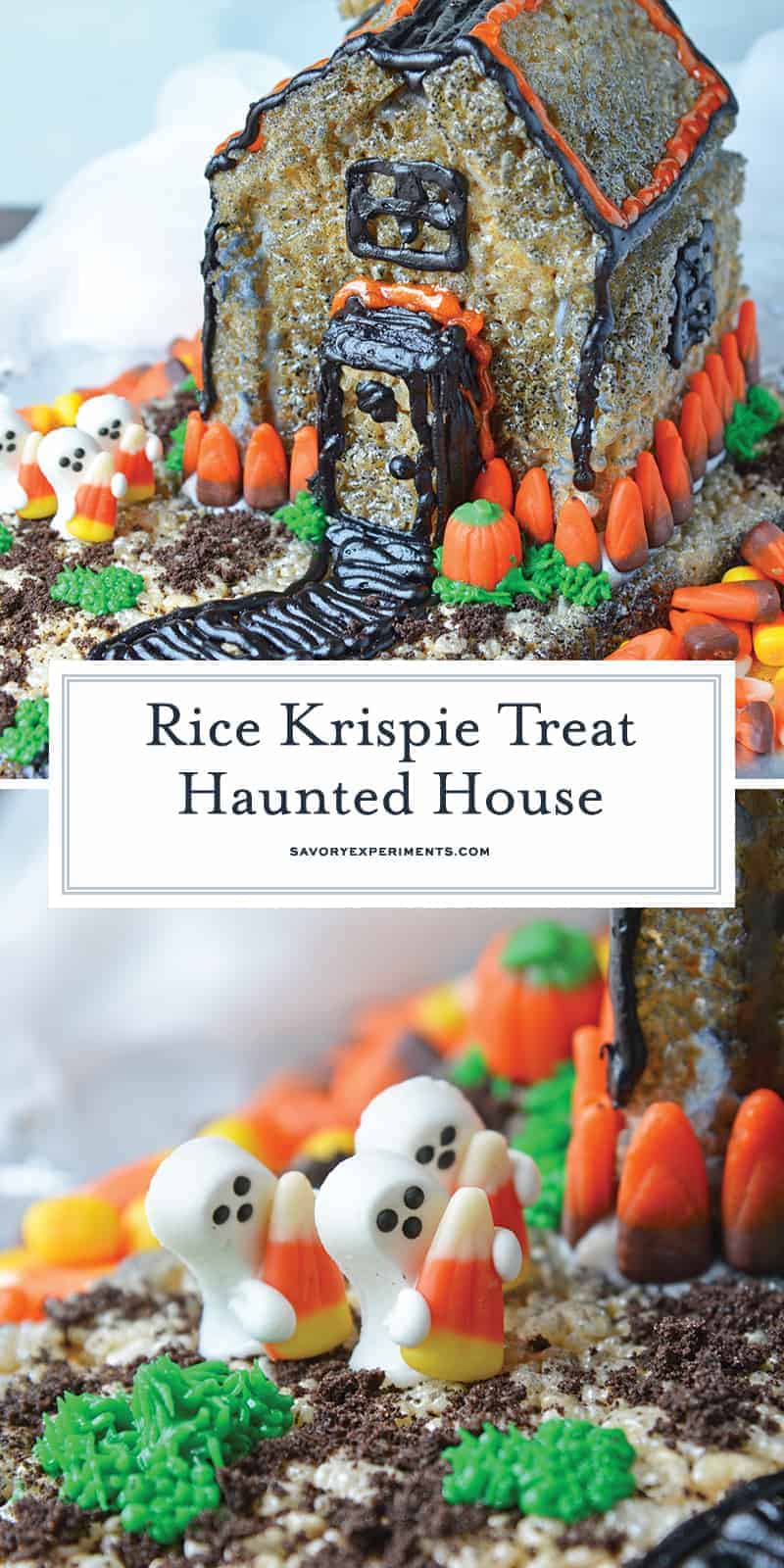 Check out the amazing #HalloweenTreatsWeek recipes from our bloggers today!