Do you have a large group you have to feed? Or maybe you need a potluck recipe? Or even a freezer meal? This Giant No Boil Lasagna is the way to go!

Giant No Boil Lasagna is made up of layers of spinach, tomato, turkey sausage, and lots of CHEESE! This is the best homemade lasagna for a crowd!
Make up some garlic bread, toss a salad and you are ready to go! Here is a fool-proof recipe to make a fabulously delicious lasagna for the masses!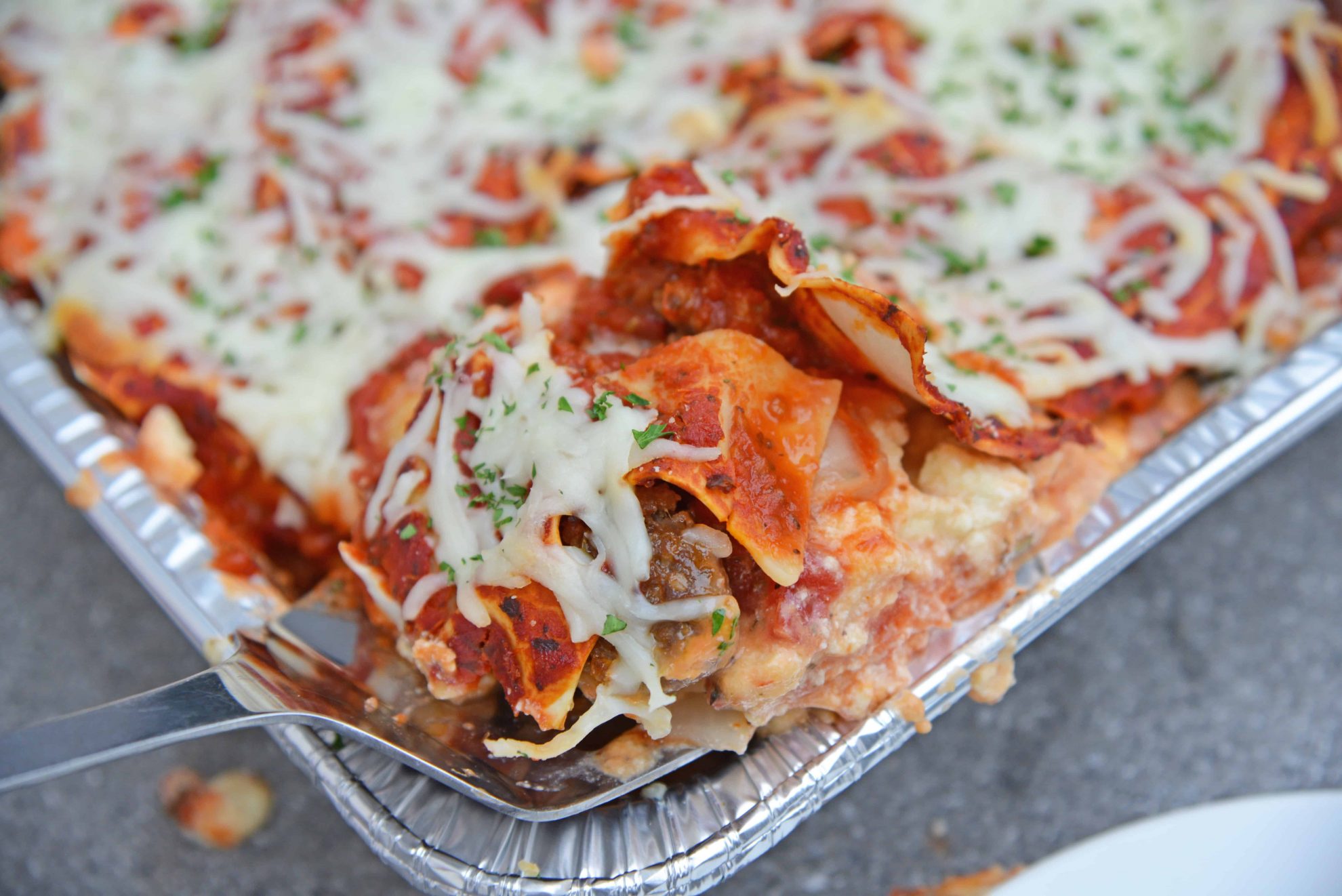 I love this recipe because it uses no boil lasagna sheets, I just find it so much easier! To make things even easier, I make my giant lasagna in a disposable dish instead of having to scrub caked on cheese for hours on end.
For Giant No Boil Lasagna, I use a turkey pan! But if you want to use a lasagna pan
, go for it, just make sure it is very deep, this is a BIG lasagna! A turkey pan is typically 16×13, plan accordingly.
Lasagna is obviously Italian, but how long ago was lasagna actually first made? I wondered this myself so I had to check it out. I found out that the first known recorded recipe of lasagna goes all the way back to the early 14th century during the middle ages!
The term "lasagne" means wide, flat sheets of pasta and is one of the oldest types of pasta around and is traditionally from Naples, Italy. There are two spellings, lasagna with an "a" and lasagne with an "e".
Lasagne is the plural form which means more than one pasta sheet which is how you'll find the spelling in Italy.
Lasagna is the singular form and is how it's spelt in the states. I just have to say thank you to whoever decided to create this beautiful creation, we'd be seriously missing out without it!
People also tell me it is fabulous COLD, but I don't care for cold lasagna. DO YOU? (Leave me a comment to let me know!)

Another frequently asked question I get for lasagna is how long do I cook lasagna? This is a loaded question and quite frankly varies from recipe to recipe, but a good starting point is 350 degrees for 1 hour for a thawed, 9×13 lasagna regardless of if the noodles are no-bake or boiled. It simply takes that long to heat all the way through and melt your cheese.
The good news is that all of your ingredients are cooked, so we aren't worried about bringing it up to 145 degrees for sanitary reasons. If you did use no-bake noodles, insert a sharp knife into the center, if it easily glides through, your noodles are done. If there is a little resistance, it needs longer to cook.
Frozen lasagnas can take up to 2 hours or more to cook, depending on the size. For this giant lasagna, I recommend thawing it before cooking to shorten the cook time, otherwise it can take about 2 1/2 hours in the oven. But ovens vary and the size of the cooking vessel will also vary.
Lasagna is pretty hard to mess up- just don't burn the top and make sure the knife glides!
If you liked this baked lasagna recipe, check out these other easy pasta recipes:
Baked Mostaccioli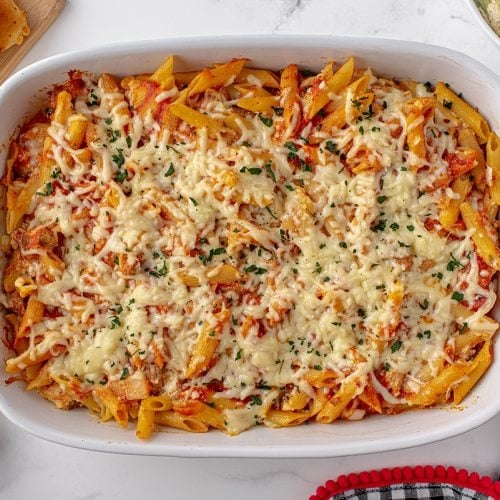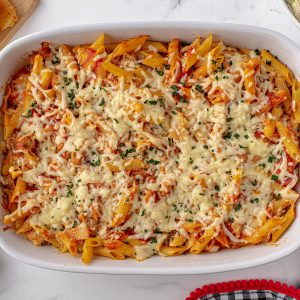 A delicious one-dish meal with baked pasta, tomato sauce, cheese and sausage. Great for potlucks and as a freezer meal!
Pesto Sausage Pasta Bake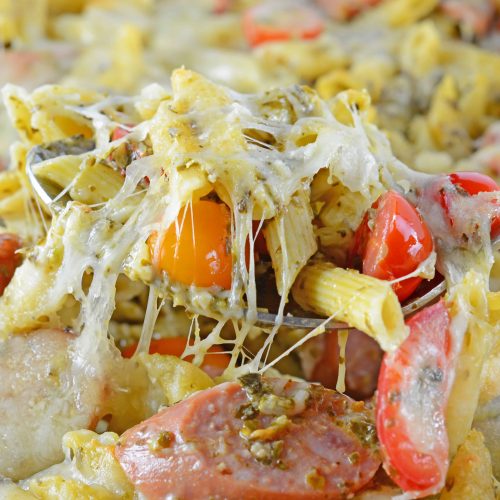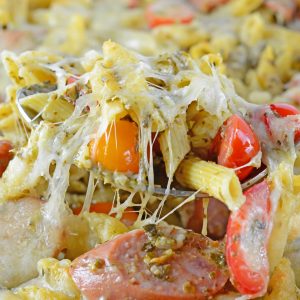 Pesto Pasta Bake is the perfect easy pasta dish for busy weeknights. Creamy pesto sauce, pasta, smoked sausage and Italian cheese make this the perfect meal.
Authentic Carbonara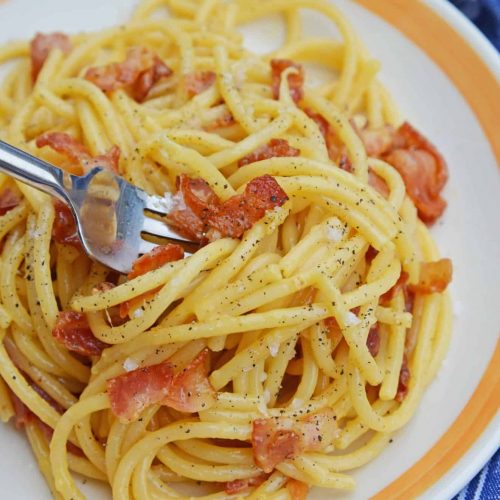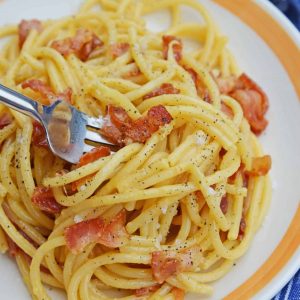 Authentic Carbonara is an easy Italian pasta recipe using eggs, cheese and bacon. This is an easy carbonara recipe that any home cook can feel confident in making!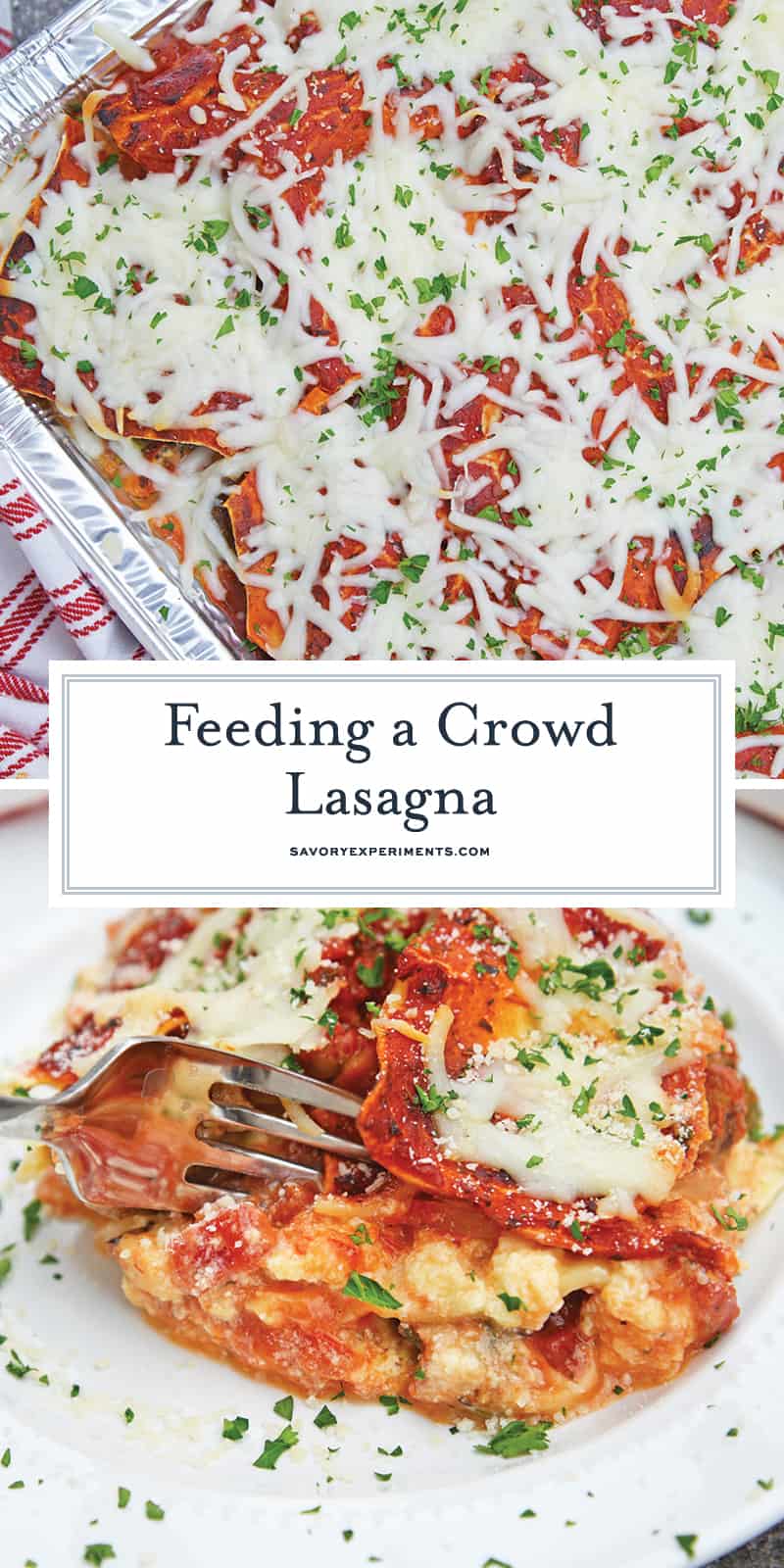 CONNECT WITH SAVORY EXPERIMENTS!

Be sure to follow me on social media, so you never miss a post!

Facebook | Twitter | Youtube
Pinterest | Instagram
Get our FREE 8 Day E-Course on How to Be a Better Home Cook. Sign up HERE!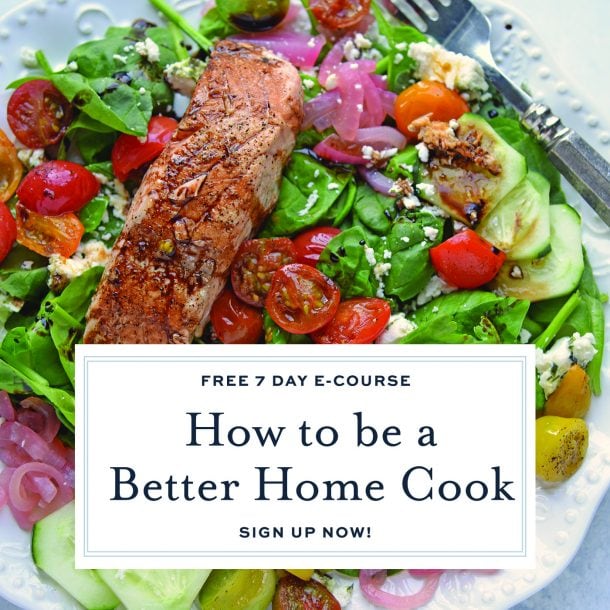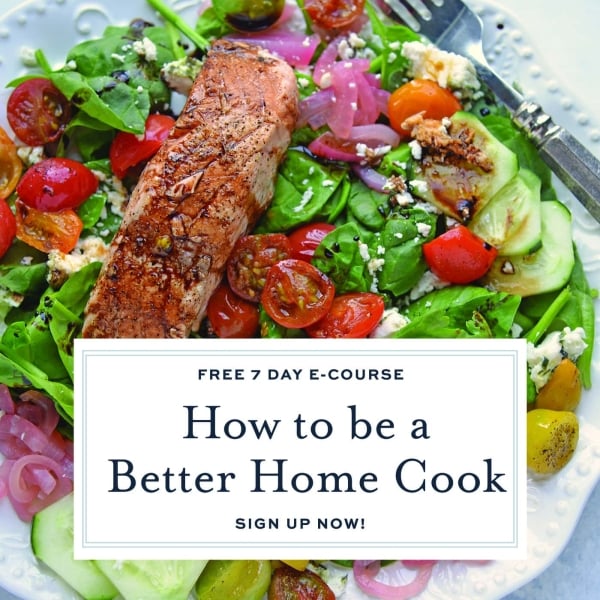 Giant No Boil Lasagna
Giant No Boil Lasagna is made up of layers of spinach, tomato, turkey sausage, and lots of CHEESE! This is the best homemade lasagna for a crowd!
Instructions
Preheat oven to 350 degrees.

In a medium mixing bowl, combine 1 tablespoon Italian seasoning through garlic. Toss well.

In a small bowl, lightly beat eggs. In a different mixing bowl, mix with ricotta and Parmesan cheeses.

Set all ingredients near by. Spray turkey tray with cooking spray. Lay a thin layer of marinara sauce on the bottom of the dish, then line with no-bake lasagna sheets. You may need to break a few to cover evenly. Follow with a layer of ricotta cheese, shredded mozzarella, turkey sausage and then spinach mixture. Continue the process starting with marinara. Only use 3 cups of shredded mozzarella. You should get through 3 layers. Gently press down and end with a thin layer of marinara sauce.

Cover tightly with aluminum foil and place on a baking sheet. Bake for 60 minutes. Remove from oven, remove aluminum foil and top with remaining 1 cup shredded mozzarella cheese and remaining 1 tablespoon Italian seasoning. Return to the oven, uncovered, for 5 minutes, or until cheese has melted and is bubbly.

Allow to rest for at least 15 minutes before serving. Don't worry, it will retain heat well. Slice and serve! Enjoy your Giant Lasagna!

If you've tried this recipe, come back and let us know how it was!
Nutrition
Calories:
707
kcal
|
Carbohydrates:
51
g
|
Protein:
51
g
|
Fat:
32
g
|
Saturated Fat:
16
g
|
Cholesterol:
204
mg
|
Sodium:
2034
mg
|
Potassium:
1222
mg
|
Fiber:
5
g
|
Sugar:
10
g
|
Vitamin A:
2975
IU
|
Vitamin C:
21.1
mg
|
Calcium:
641
mg
|
Iron:
5.3
mg