Hard boiled eggs, one of the most basic of cooking skills, remains a challenge for many home chefs.  The yolk comes out a grayish-green, they aren't fully cooked, the shells are hard to peel; a whole host of problems.
Since spring and Easter seem to be the time that hard boiled eggs make their seasonal come back for everything from egg salad to deviled eggs, I want to share a few quick tips and tricks for perfect hard boiled eggs each and every time.
Old eggs (but not expired old) actually make the best hard boiled eggs.  The taste will be the same, but the shell will peel with ease. This is probably the most critical piece of whether or not your egg will peel well and might take some planning ahead. You can also grab the eggs in the front of the case, as most grocers will have the oldest stock up front.
Adding 2 teaspoons of baking soda to cold water before boiling water will assist in peeling. Some folks swear by adding vinegar for the same purpose, but I've always had luck with baking soda, so I stick with what I know.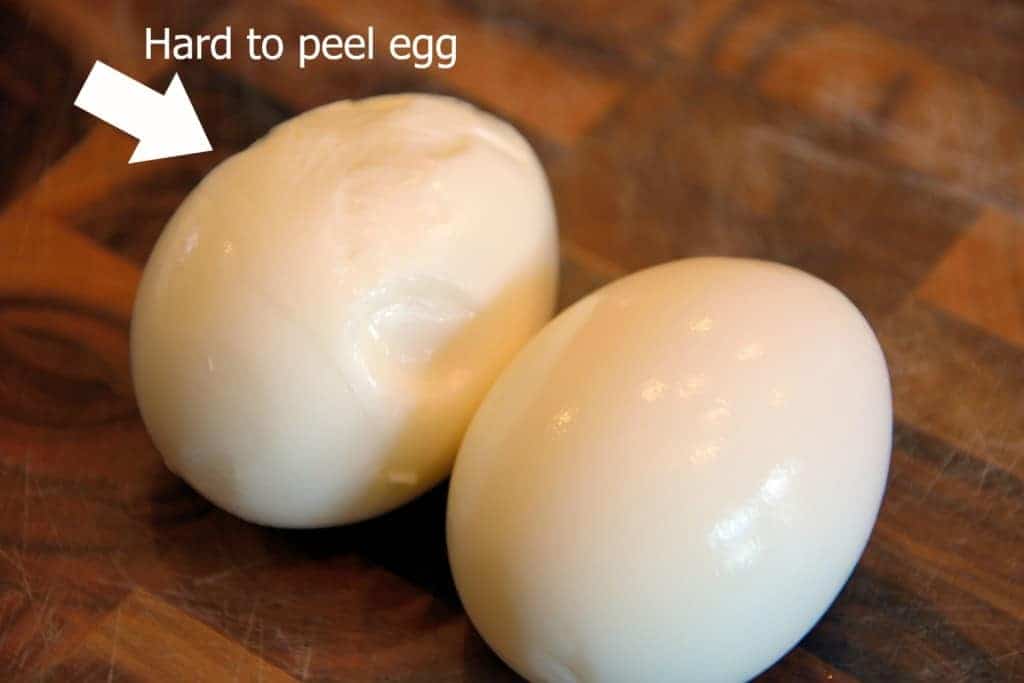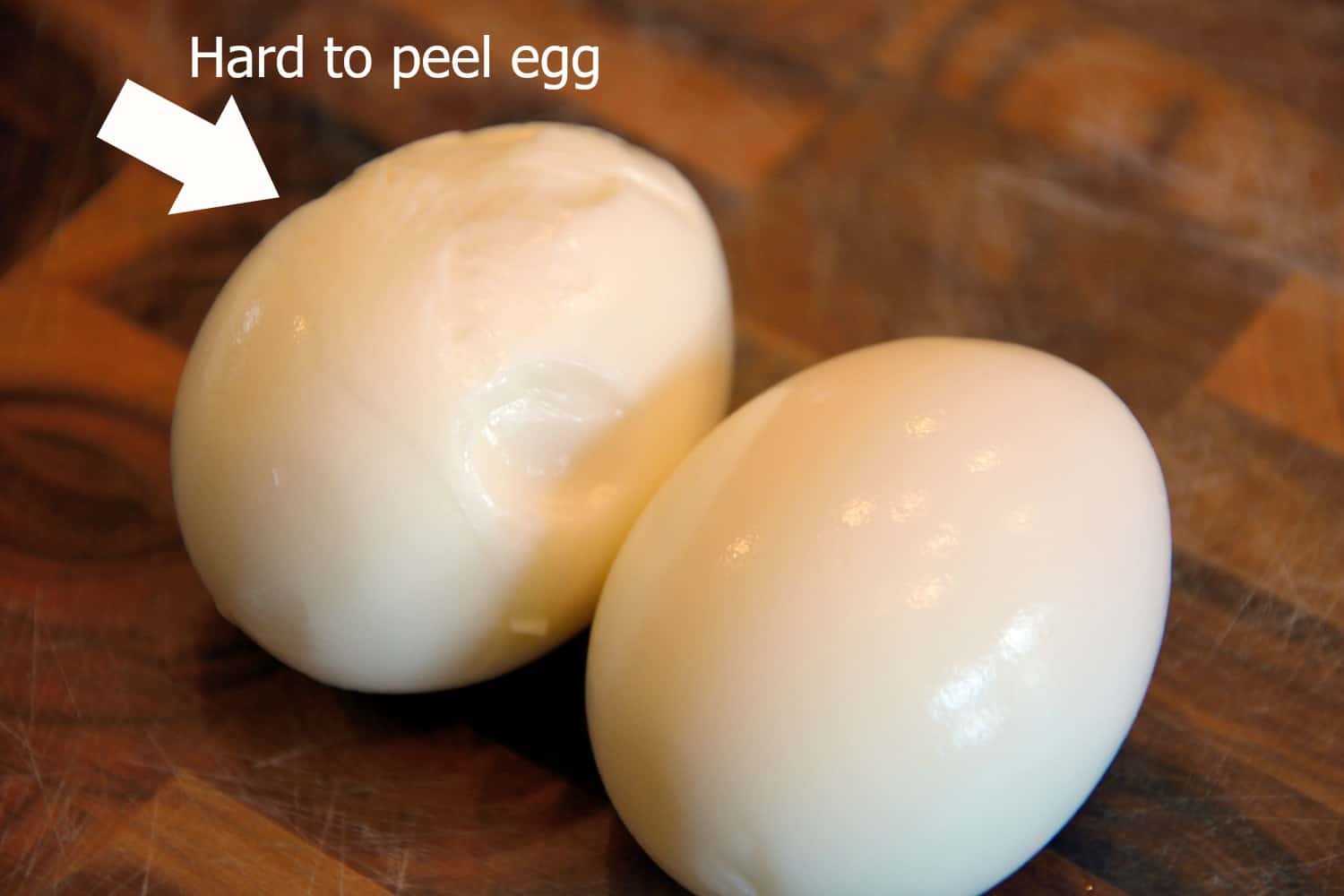 Place the eggs in a single layer in the pot, being careful not to crowd the pot. The water needs to circulate around the entire egg. You may need to do them in batches.
Cover with cold water and then bring up to a boil. This way the eggs will come up to temperature with the water instead of being shocked when dropped into boiling water.
There are many wives tales for centered yolks.  Some tricks that I have used for success are to sit the egg carton on its side the night before boiling and stirring the eggs while the water comes to a boil, alternating the direction every minute.
Remove from heat as soon as the water comes to a boil, cover and let sit for 10-12 minutes.  Many people are worried they will undercook eggs and therefore over boil. Overcooking will result in the yucky colored gray hued yolk.  The color comes from iron in the yolk reacting with hydrogen sulfide in the white.  Please note that the 10-12 minutes is for a large egg. Extra large or jumbo eggs may need to boil for 1-2 minutes before removing from heat.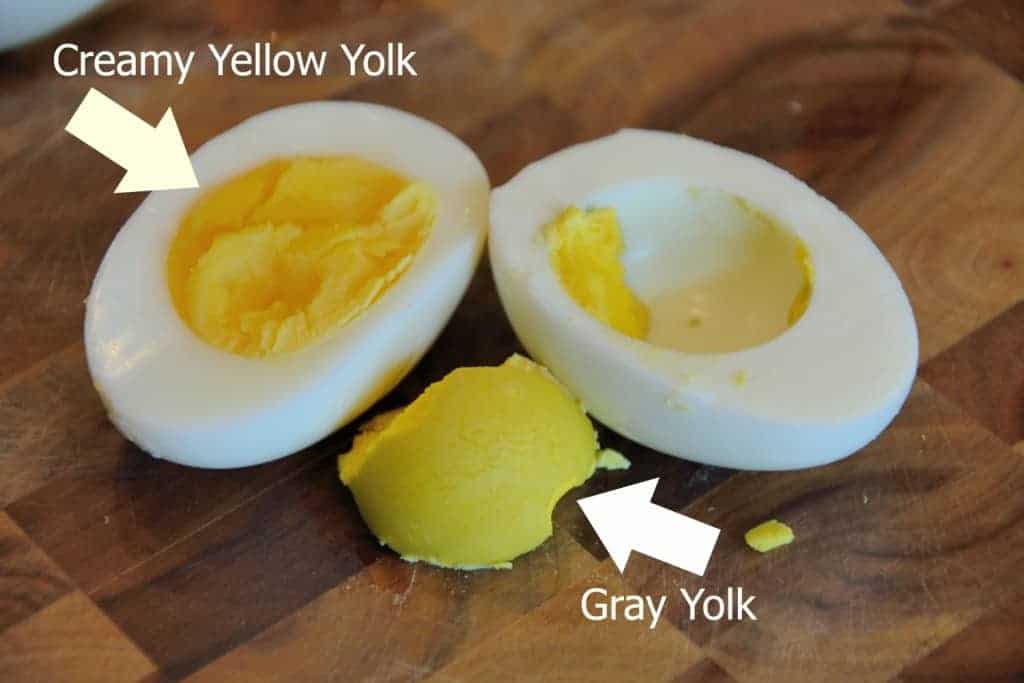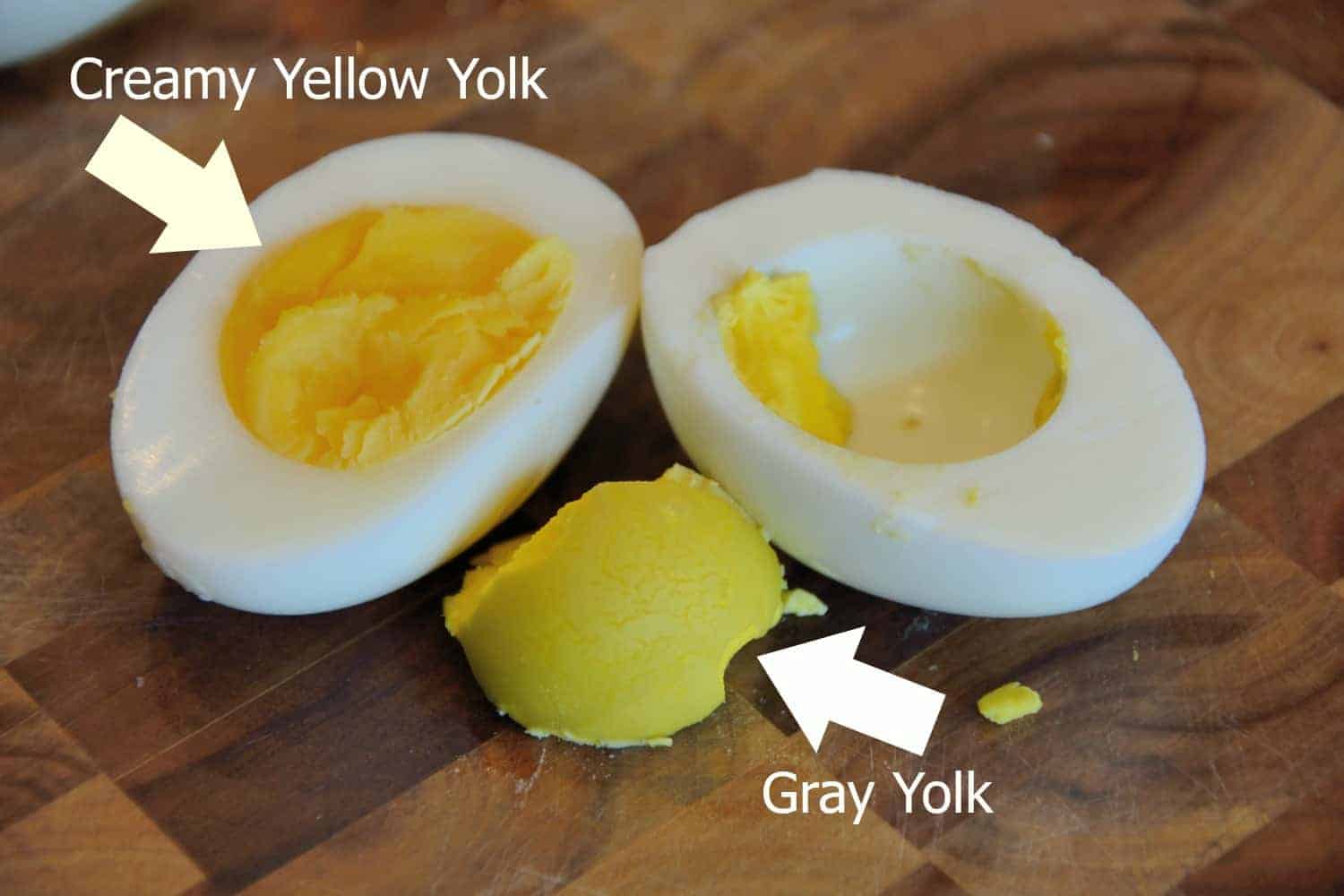 Immediately immerse in an ice bath to stop the cooking process and also loosen the shells.
Shells will be the easiest to remove while they are still warm.  Peeling under cold running water will also assist in separating the shell from the egg and prevent you from burning yourself.
I am not the egg whisperer. There are so many factors that go into getting fabulous hard boiled eggs. These are just a few tips and tricks I've picked up along the way from my chef buddies. If you have any additional, I'd love to hear them in the comments section!
Now that you've made hard boiled, what do you plan to do with them? Here are a few recipes that use hard boiled eggs: