Looking for a way to step up your biscuit game? Look no further than these super easy Everything Seasoning Biscuits!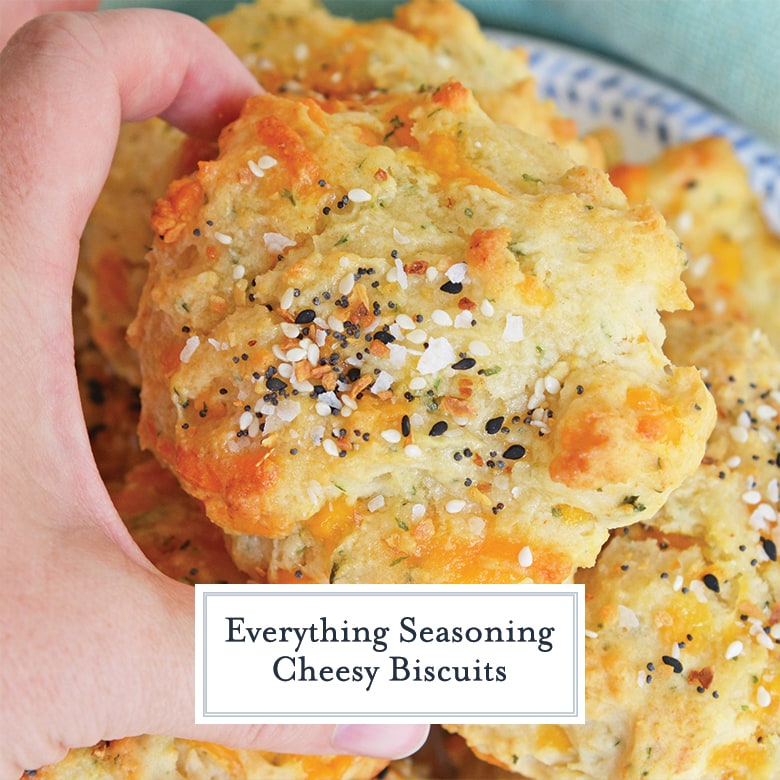 I am a total sucker for anything with everything bagel seasoning. As soon as I see it on a menu, I am like BAM- that is what I am getting.
So when Trader Joe's started selling Everything But The Bagel Seasoning, I bought jars. I put it on everything- sandwiches, pizzas, plain bagels, garlic bread. All of it! And now these everything seasoning biscuits!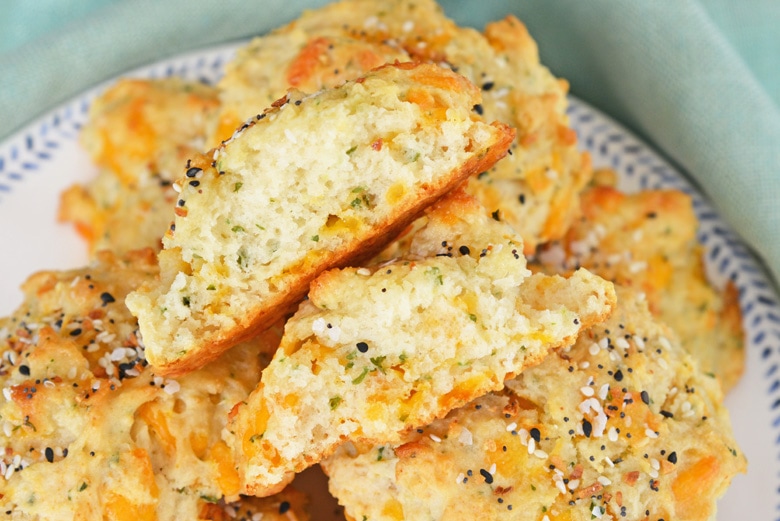 Everything Bagel Seasoning
But why buy it when it is so easy to make? LIterally just 5 ingredients to amazingness. So I made my own and now, like Frank's Red Hot, I put that stuff on everything!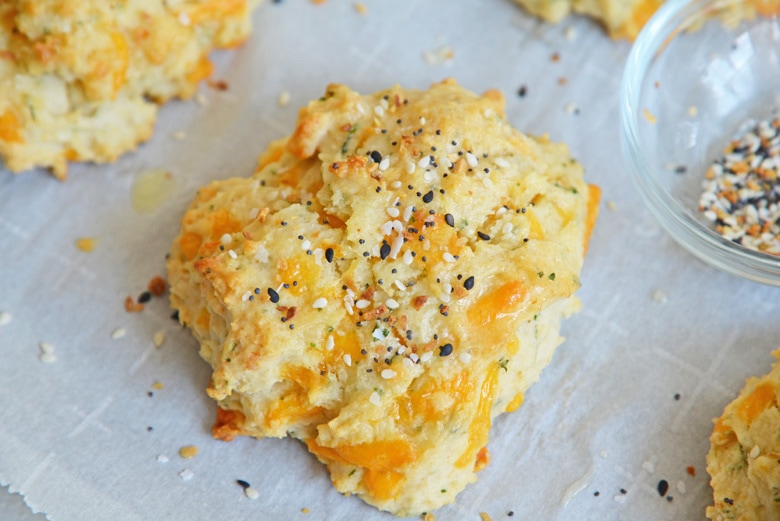 What's in everything seasoning?
Sesame seeds (white, black or a mix)
Poppy seeds
Dried onion flakes
Dried garlic flakes
Coarse sea salt
Besides, these everything seasoning biscuits, you can literally put this seasoning on everything! (Pun intended.) But besides bagels, here are a few more ideas to get you started:
Avocado toast
Pizza, stromboli or calzones
Hamburgers
Scrambled eggs
Dinner rolls or toast
Seasoning for chicken, fish or pork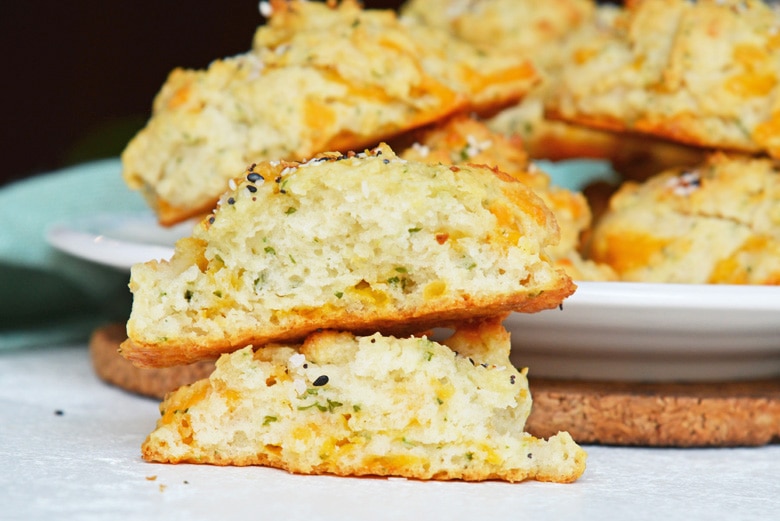 Drop Biscuits
Drop biscuits might be one of my favorite things to quickly whip up for breakfast, a snack or even dinner. They are technically considered a quick bread since they don't require yeast, rising time or a sourdough starter.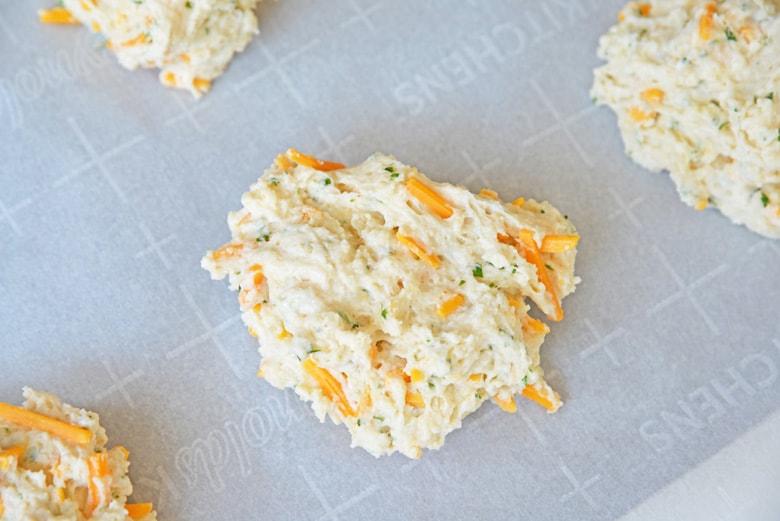 Just a handful of pantry staples, plus cheese and milk, and there you go- light and fluffy biscuits. I use the same base recipe for all of my drop biscuits and then add in other things like cheese, herbs, spices and in this case, everything bagel seasoning!
How to Make Everything Seasoning Biscuits
These biscuits are actually quite easy! They start with my basic drop biscuit recipe. Simply whisk together flour, baking powder, Kosher salt, garlic powder, onion powder, dried parsley flakes and cheddar cheese.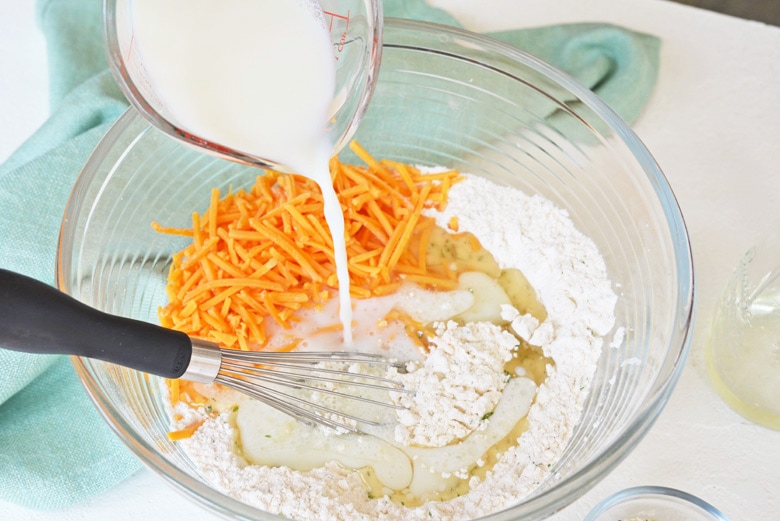 Once those are all mixed, add in milk and vegetable oil, mixing until just wet. Then you just divide into 9 evenly sized drop biscuits and bake for 14-16 minutes or until tops are lightly browned at 400 degrees.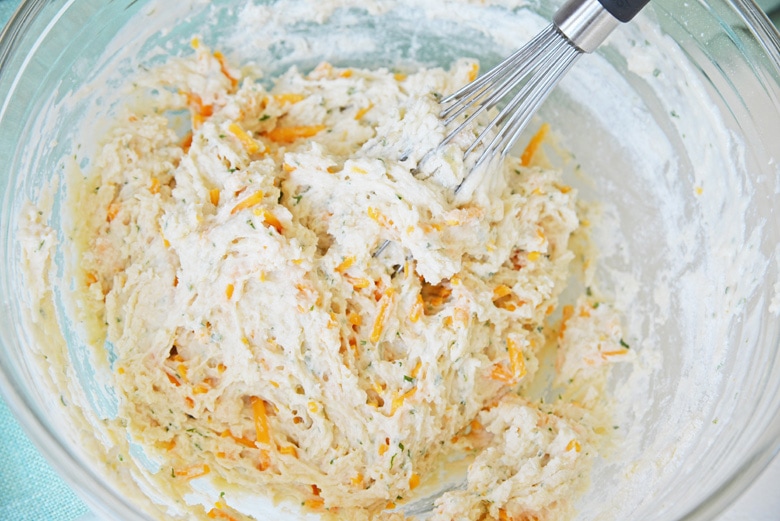 Immediately baste your everything seasoning biscuits with melted butter, then sprinkle with Everything Seasoning. And if you really want to take them up a notch, you can add a tablespoon or two to the actual biscuit dough before baking!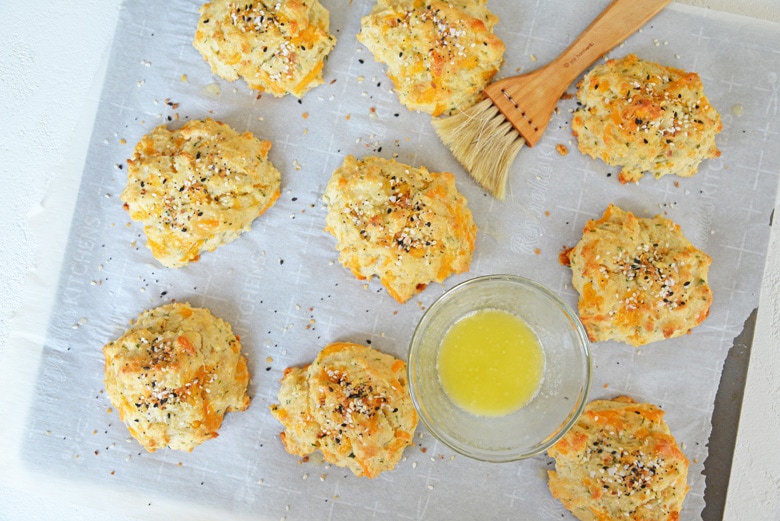 Storing & Freezing Everything Seasoning Biscuits
Like most breads, everything seasoning biscuits taste best freshly baked and hot.
But you can store your leftovers at room temperature in an airtight bag. To reheat, wrap in a paper towel and heat at 50% power in the microwave for 20 seconds or heat in the oven at 300 degrees for 2-3 minutes.
Everything biscuits are freezer friendly up to 3 months.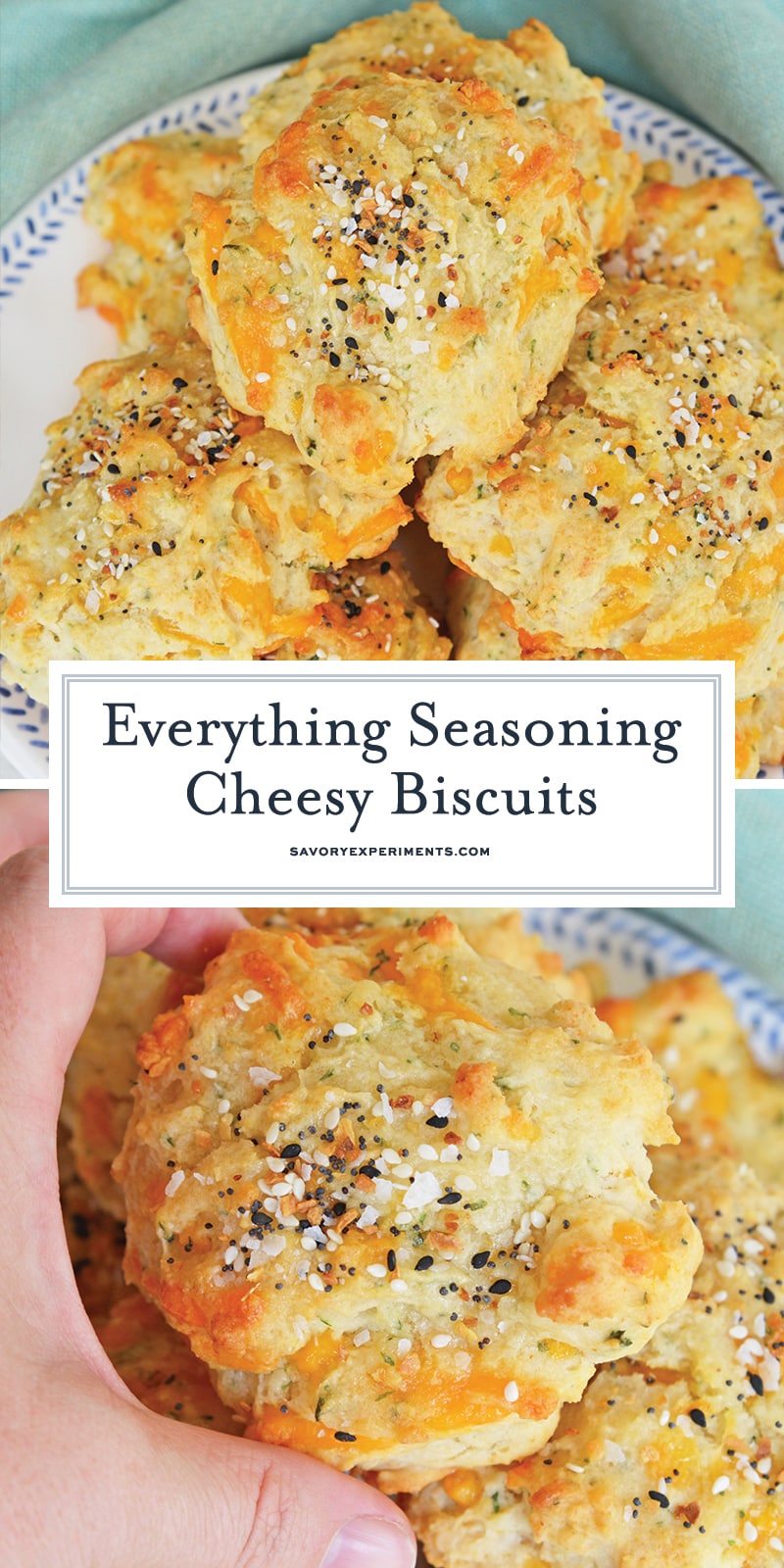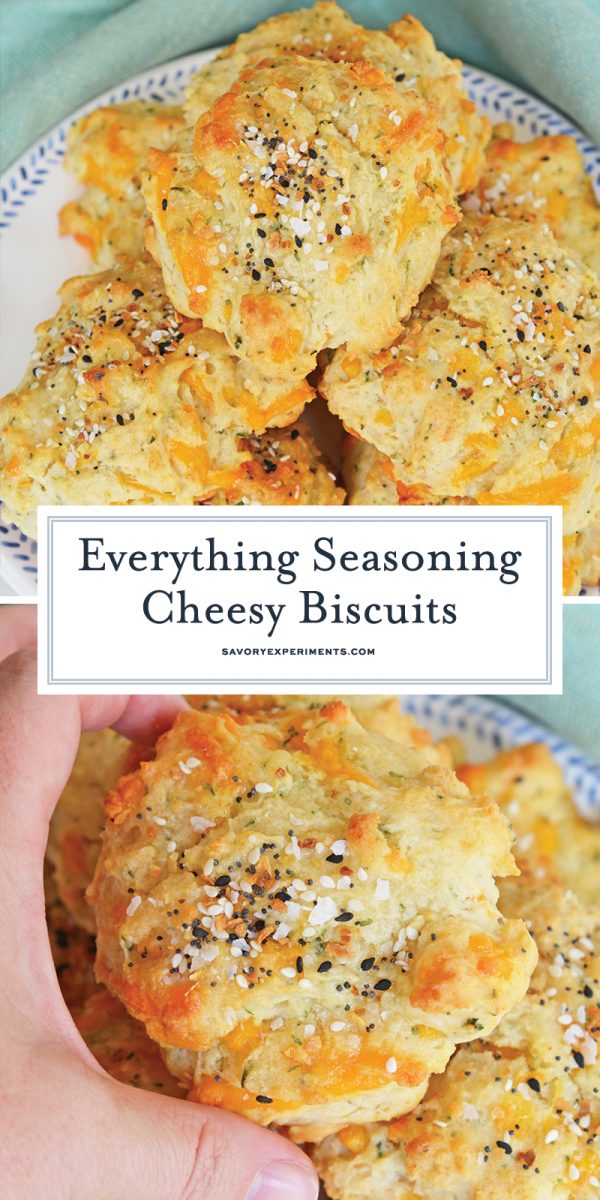 More breads and biscuits: