Beef Tenderloin Carpaccio was one of the items that I swooned for on any menu when dining out, but never dared to make at home. Never dared to make at home until Chef Tony Biggs of Certified Angus Beef® brand gave me the confidence! First of all, let me tell you a little bit about Chef Tony.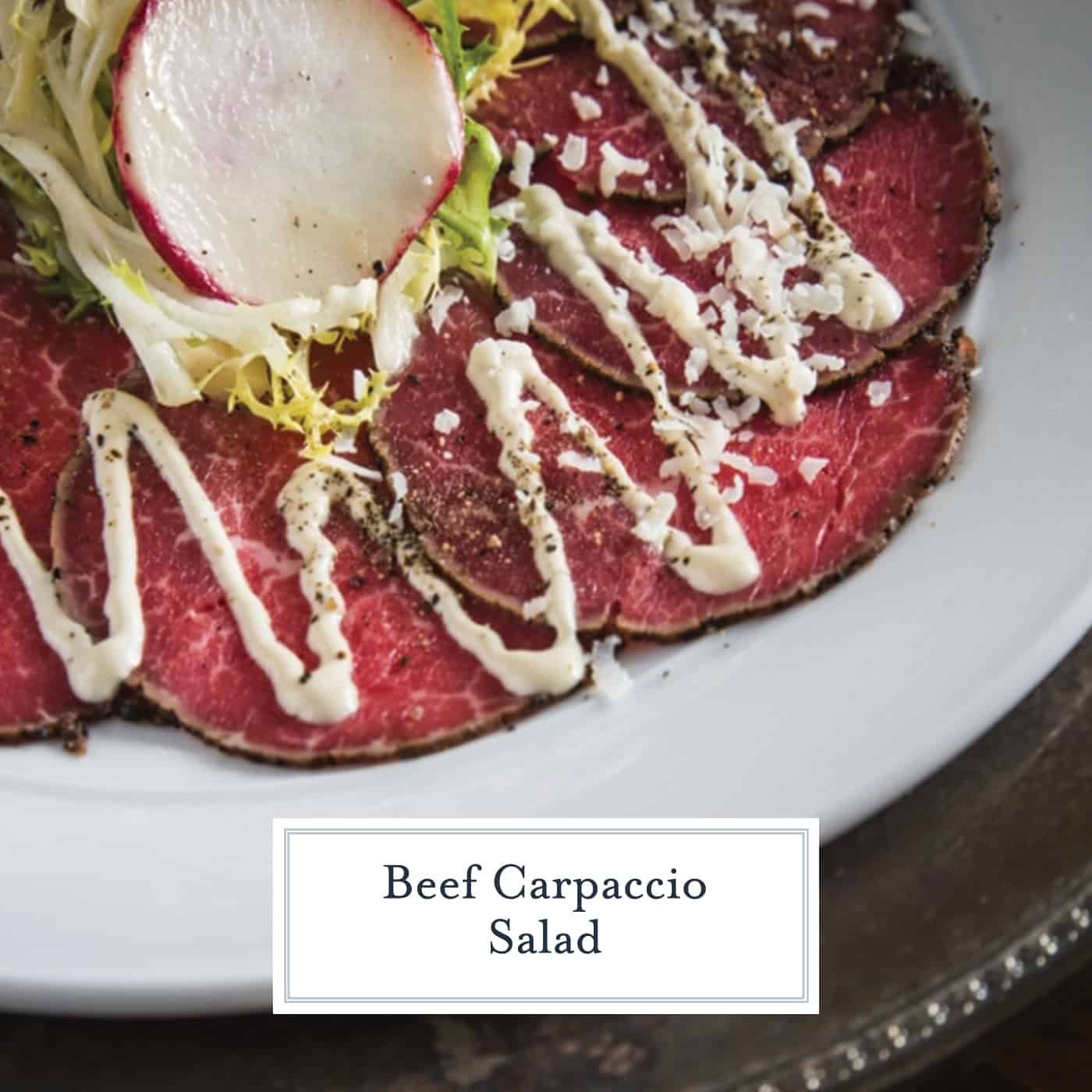 Learn how to make this Beef Tenderloin Carpaccio at home with a tangy side sauce! It's a simple and elegant dish that can be added to salads or other appetizers!
He is a world renowned chef, working as a personal chef to kings and queens and a contestant on Chopped, he now travels the world showing others how to expertly prepare beef and to explore new culinary trends.
He is unpretentious with a big personality and an even larger heart and I had the pleasure of learning from him.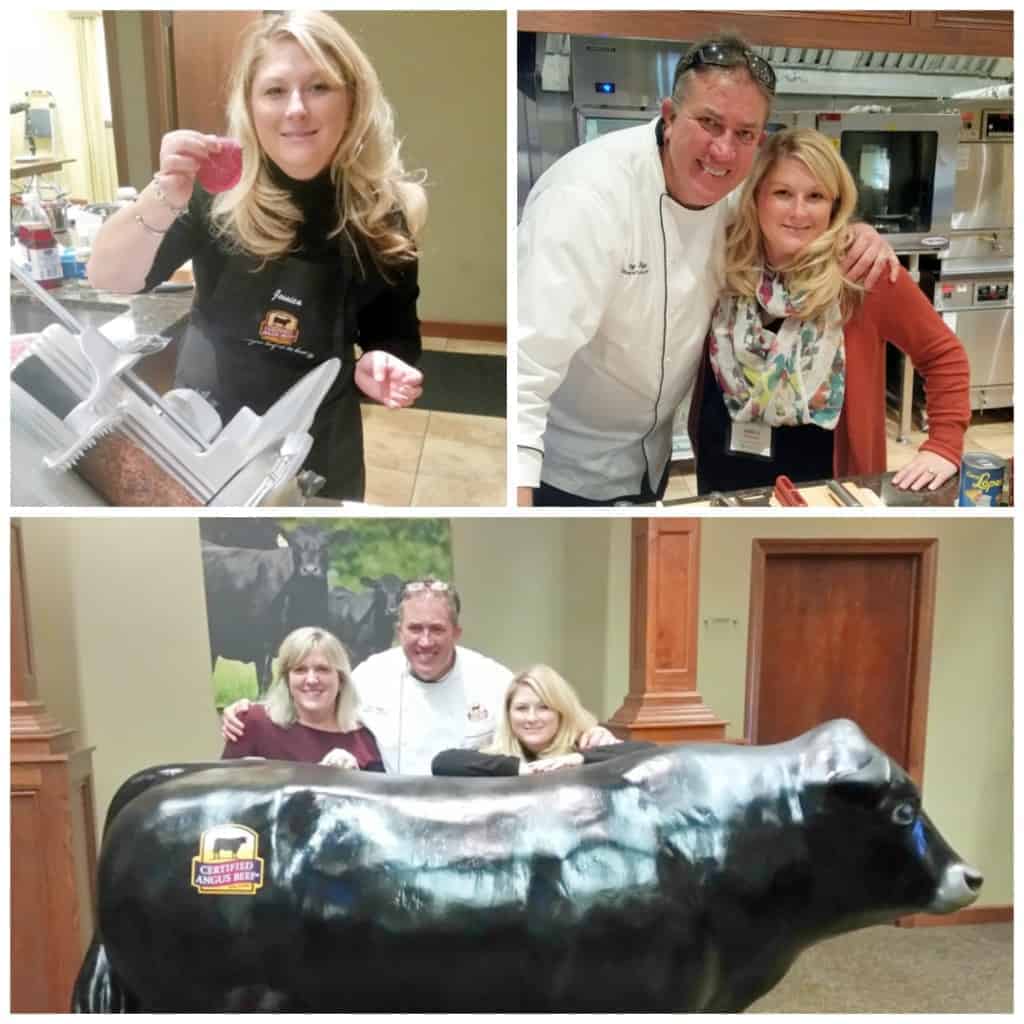 Martha from A Family Feast, Chef Tony Biggs and I
He also has more energy than I've ever seen one person have, flying around the kitchen while his artistic mind rattles off spur of the moment ideas for something that is already in the oven.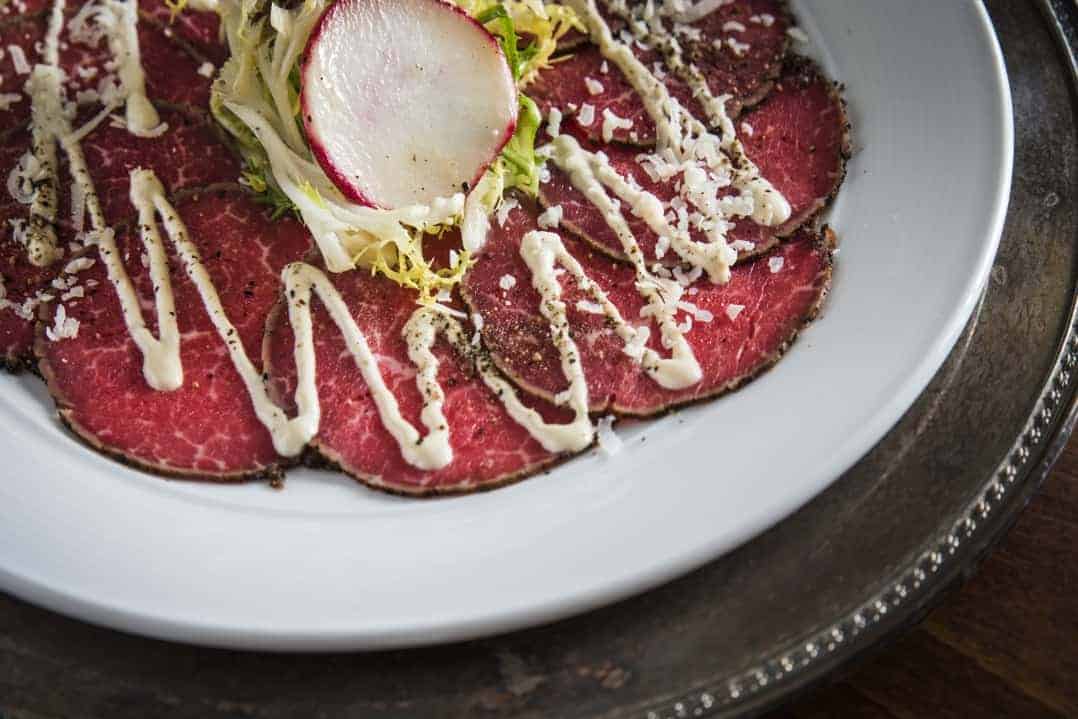 I was lucky and honored to be able to work with him for two full days. Chef Tony not only taught me how to make Beef Carpaccio, but also my new favorite quote:
"I will not be held responsible for any beef cooked past medium-rare."
Here are a few points about making Beef Carpaccio:
Although beef carpaccio is very, very rare, it is not totally raw. The outside is seared with a crust of spices and… ground coffee.
Many folks are fearful of rare beef having bacteria, however the only place that could potentially have bacteria is on the outside because nothing has ever touched or contaminated the interior. Searing the outside kills any potential contaminants and freezing to slice also kills anything remaining. If handled properly, very rare beef is safe to consume.
Beef Carpaccio is easy to prepare and can be done ahead of time.
My version is made with a lean tenderloin, however you don't need much when you slice it super thin. Buy one, use a piece for carpaccio and prepare or freeze the remainder.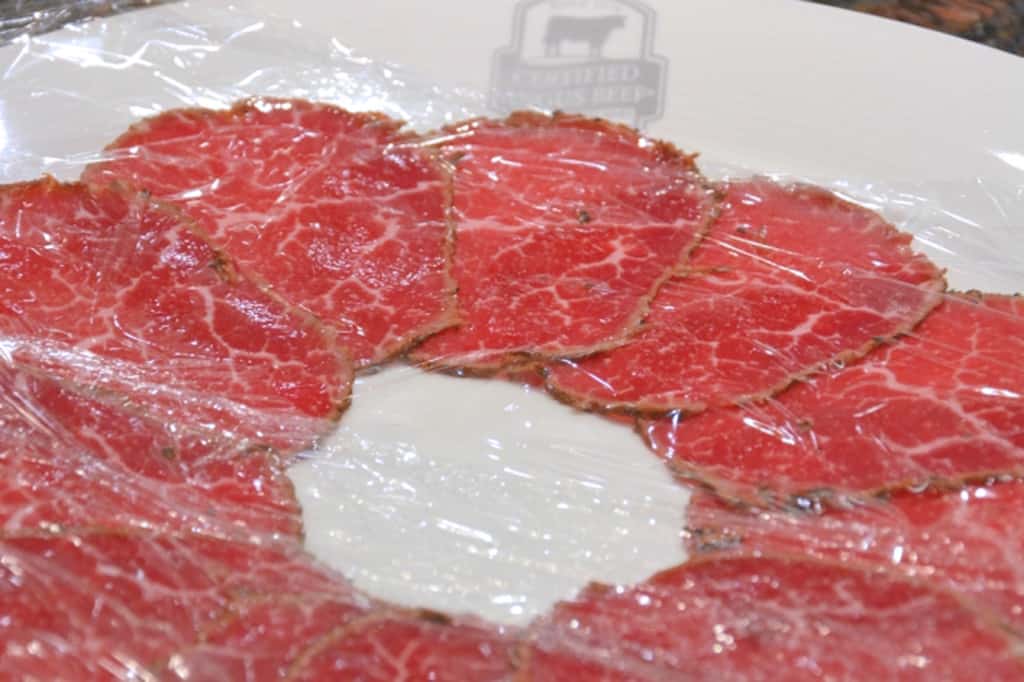 Carpaccio can be served with more than crispy capers. Try it with a Citrus Salad or on a Garlic Aioli Crostini.
If you like beefy recipes, you love these!
Pan Seared Steaks
How to make a Pan Fried Steak at home is easier than you think with my step-by-step instructions and easy steak seasoning!
Steak Stir Fry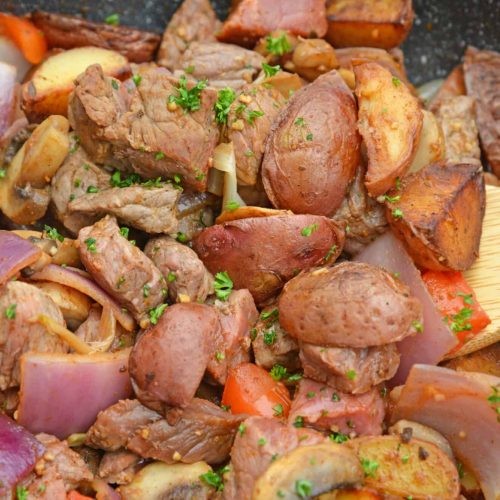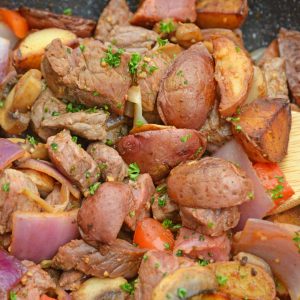 This Steak Stir Fry recipe is filled with lots of flavor and veggies. A beef stir fry makes a great meal for a busy weeknight!
Balsamic Whiskey Sirloin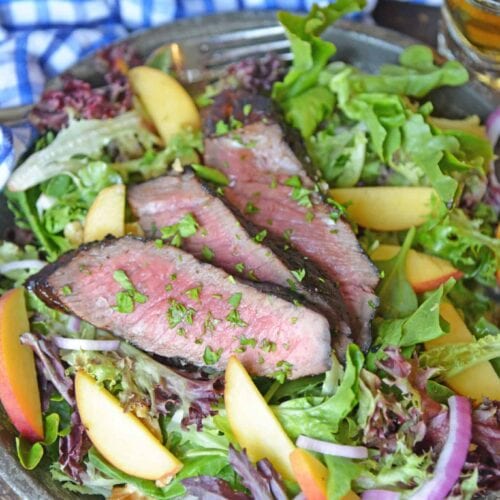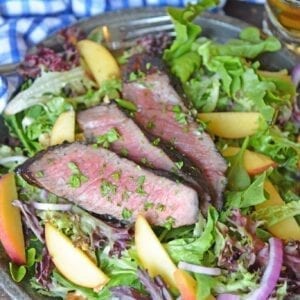 5 minutes and 5 ingredients for flavorful and tender sirloin steaks. Make them on the grill or in the oven.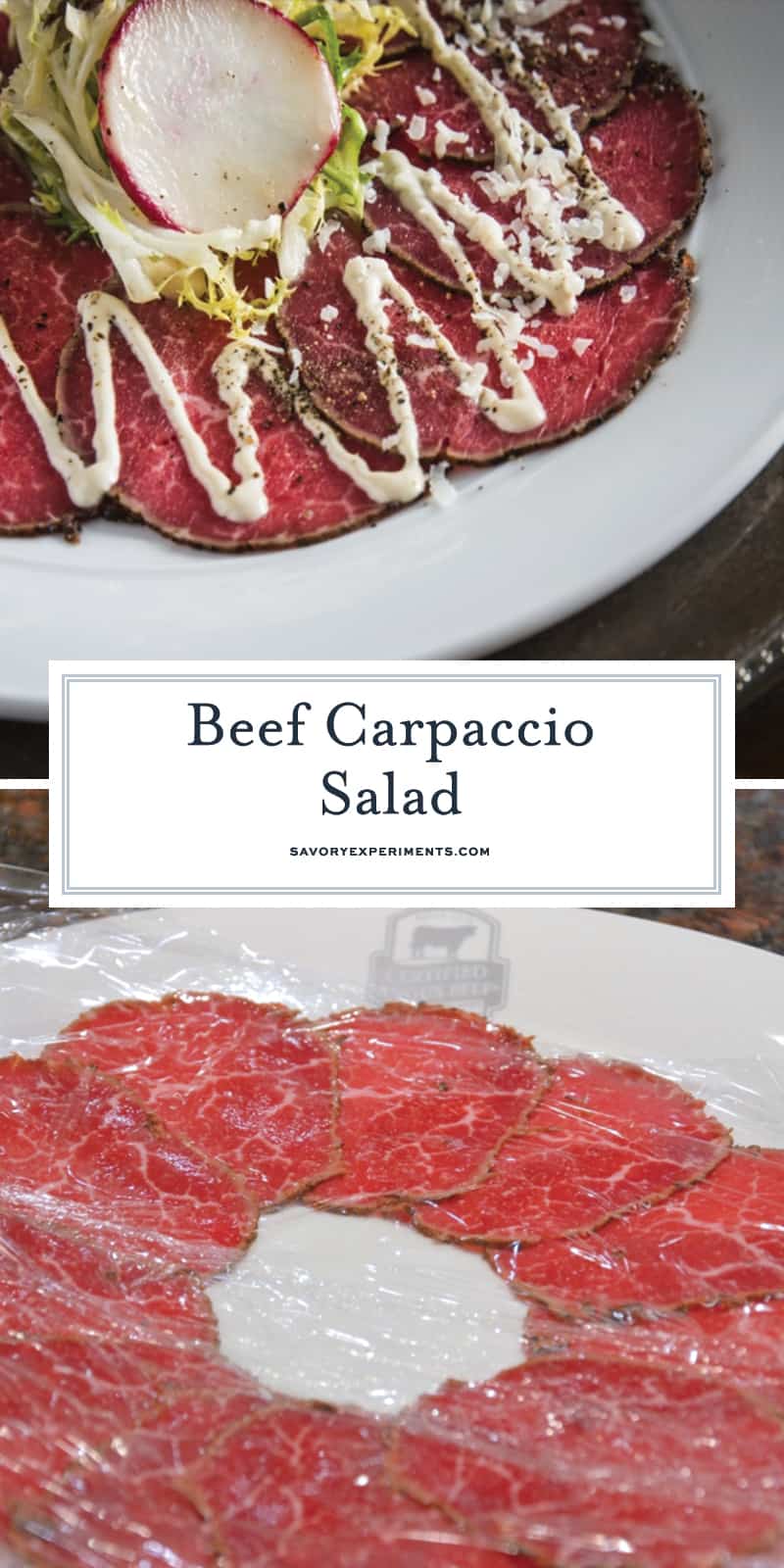 CONNECT WITH SAVORY EXPERIMENTS!

Be sure to follow me on social media, so you never miss a post!

Facebook | Twitter | Youtube
Pinterest | Instagram
Get our FREE 8 Day E-Course on How to Be a Better Home Cook. Sign up HERE!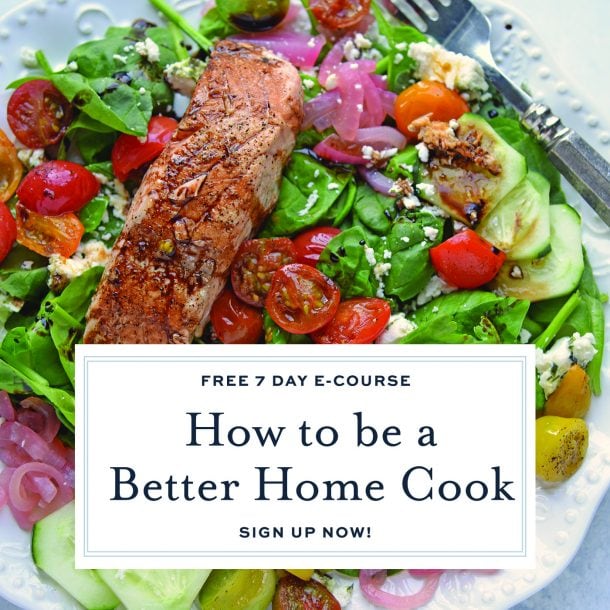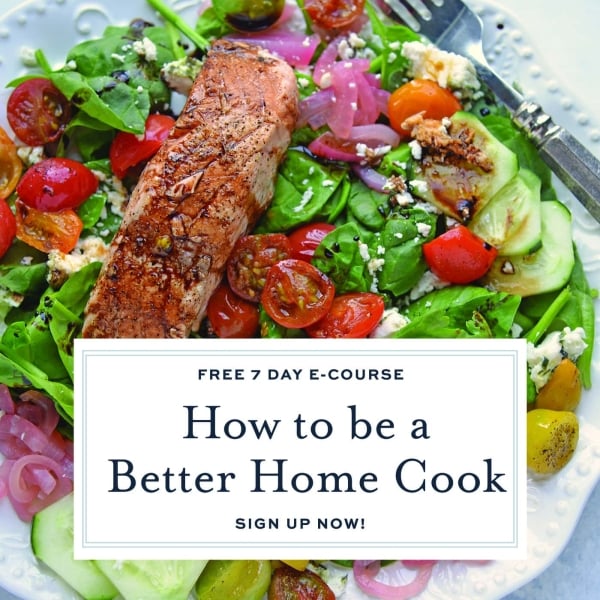 Beef Tenderloin Carpaccio
Learn how to make this Beef Tenderloin Carpaccio at home with a tangy side sauce! It's a simple and elegant dish that can be added to salads or other appetizers!
Ingredients
Beef Tenderloin Carpaccio:
Instructions
In a small bowl, combine ground coffee through granulated honey (or brown sugar).

Rub mixture into the beef tenderloin.

Heat a large skillet with canola oil over medium-high heat. Sear all edges of tenderloin until just cooked and light golden brown. Granulated honey (or brown sugar) should have just caramelized, but not burned. The coffee will let off a heavenly smell. be mindful to not over cook!

Remove and allow to cool until you are able to touch. Wrap tightly 3 separate times in plastic wrap, twisting edges like a piece of hard candy, in opposite directions. You want to be taunt so the meat freezes tightly.

Place tenderloin in freezer for a minimum of 4 hours, but as long as 24 hours.

Remove tenderloin when you are ready to slice. Allow to thaw for 30 minutes, but no longer. using a mandolin slicer or a really sharp knife and steady hand, slice as thin as you can possibly manage. Arrange on a plate lined with plastic wrap. Wrap tightly and store in the freezer until you are ready to serve. Remove only 10 minutes for serving to thaw.

Drizzle with Dijon Sauce and freshly ground black pepper and sea salt.

If you've tried this recipe, come back and let us know how it was!
Nutrition
Calories:
701
kcal
|
Carbohydrates:
8
g
|
Protein:
12
g
|
Fat:
69
g
|
Saturated Fat:
12
g
|
Cholesterol:
66
mg
|
Sodium:
1479
mg
|
Potassium:
257
mg
|
Fiber:
1
g
|
Sugar:
7
g
|
Vitamin A:
630
IU
|
Calcium:
34
mg
|
Iron:
2.1
mg