Beef Tenderloin Carpaccio was one of the items that I swooned for on any menu when dining out, but never dared to make at home. Never dared to make at home until Chef Tony Biggs of Certified Angus Beef® brand gave me the confidence! First of all, let me tell you a little bit about Chef Tony.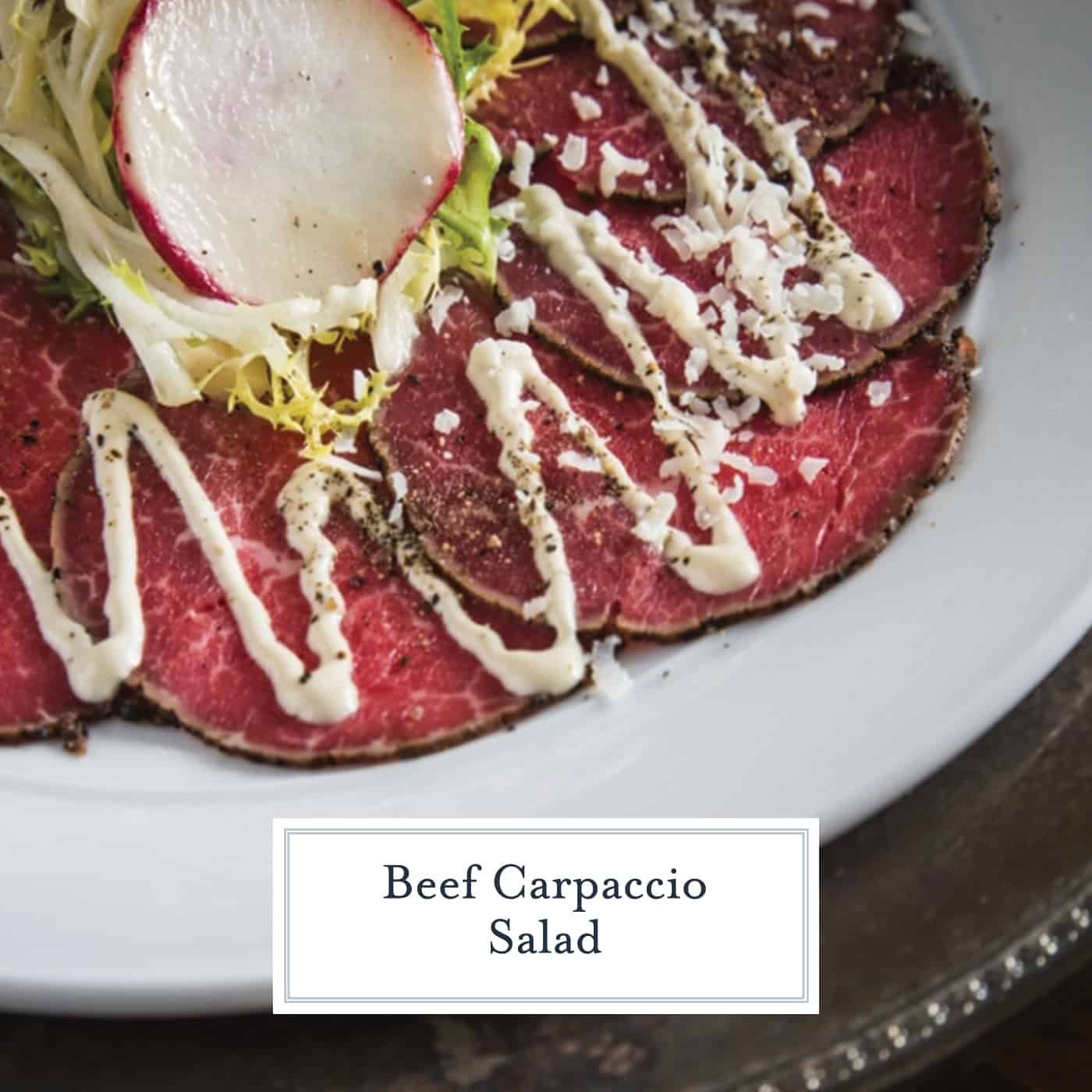 Learn how to make this Beef Tenderloin Carpaccio at home with a tangy side sauce! It's a simple and elegant dish that can be added to salads or other appetizers!
He is a world renowned chef, working as a personal chef to kings and queens and a contestant on Chopped, he now travels the world showing others how to expertly prepare beef and to explore new culinary trends.
He is unpretentious with a big personality and an even larger heart and I had the pleasure of learning from him.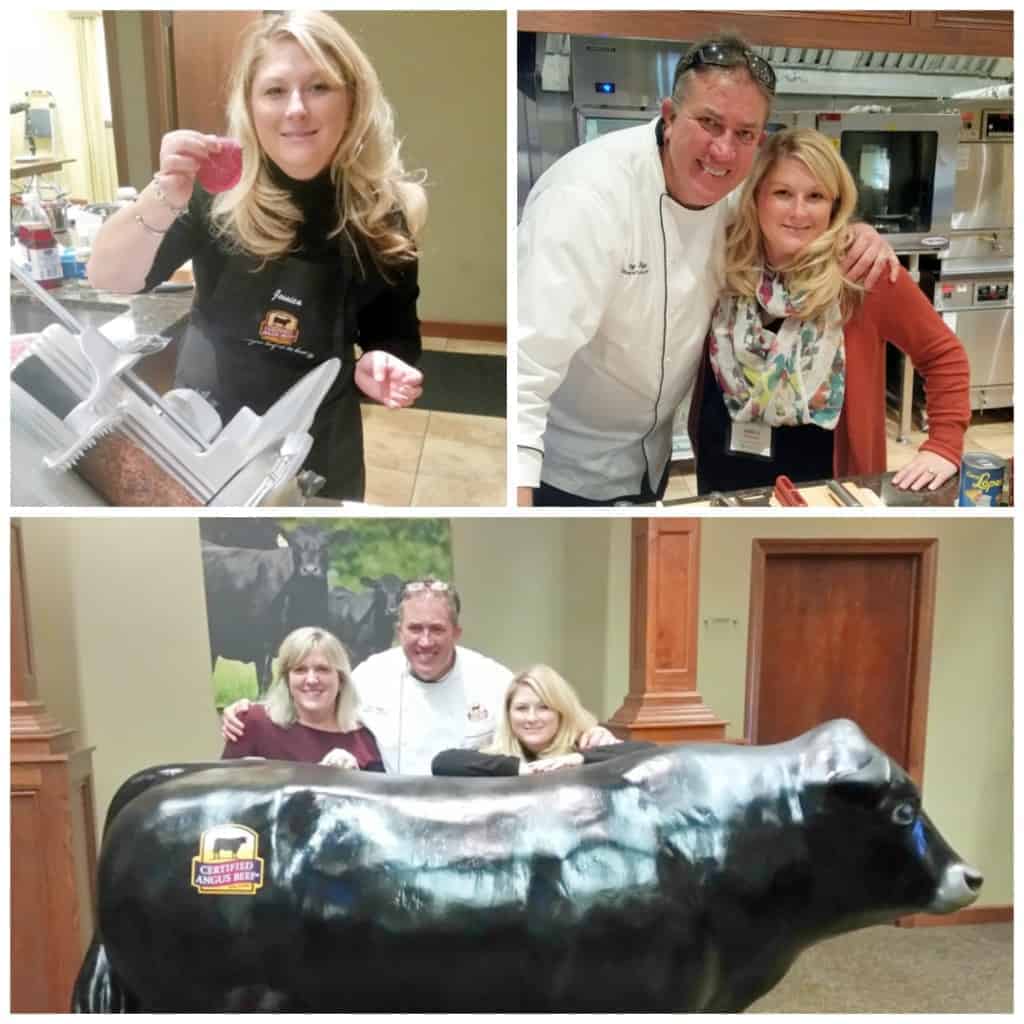 Martha from A Family Feast, Chef Tony Biggs and I
He also has more energy than I've ever seen one person have, flying around the kitchen while his artistic mind rattles off spur of the moment ideas for something that is already in the oven.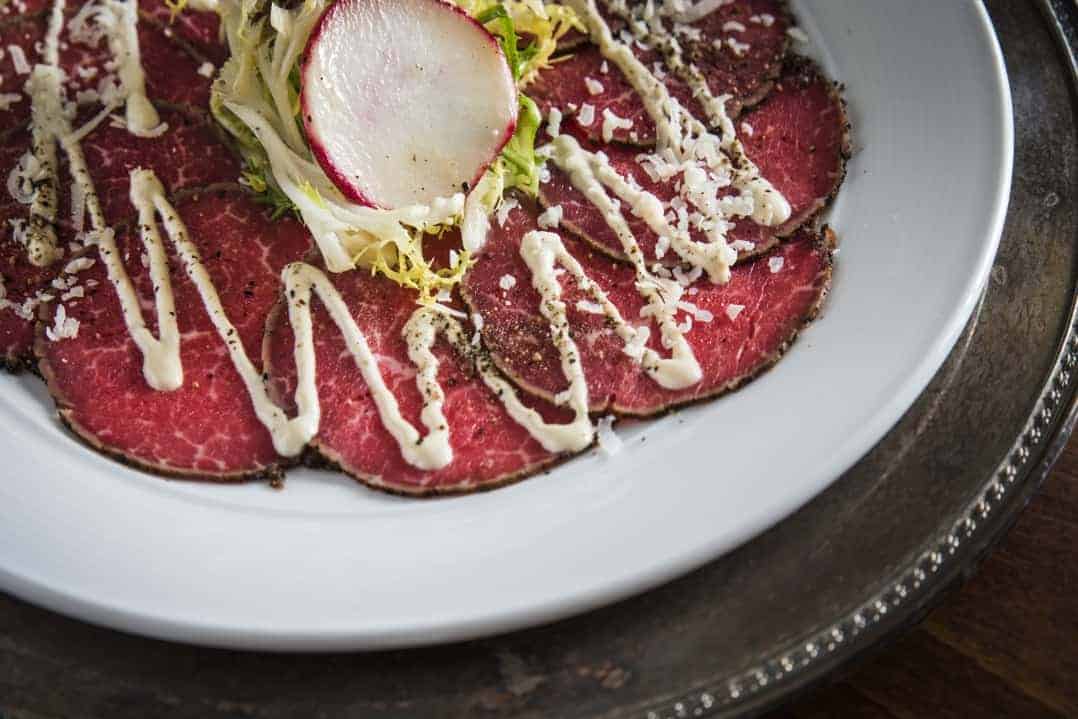 I was lucky and honored to be able to work with him for two full days. Chef Tony not only taught me how to make Beef Carpaccio, but also my new favorite quote:
"I will not be held responsible for any beef cooked past medium-rare."
Here are a few points about making Beef Carpaccio:
Although beef carpaccio is very, very rare, it is not totally raw. The outside is seared with a crust of spices and… ground coffee.
Many folks are fearful of rare beef having bacteria, however the only place that could potentially have bacteria is on the outside because nothing has ever touched or contaminated the interior. Searing the outside kills any potential contaminants and freezing to slice also kills anything remaining. If handled properly, very rare beef is safe to consume.
Beef Carpaccio is easy to prepare and can be done ahead of time.
My version is made with a lean tenderloin, however you don't need much when you slice it super thin. Buy one, use a piece for carpaccio and prepare or freeze the remainder.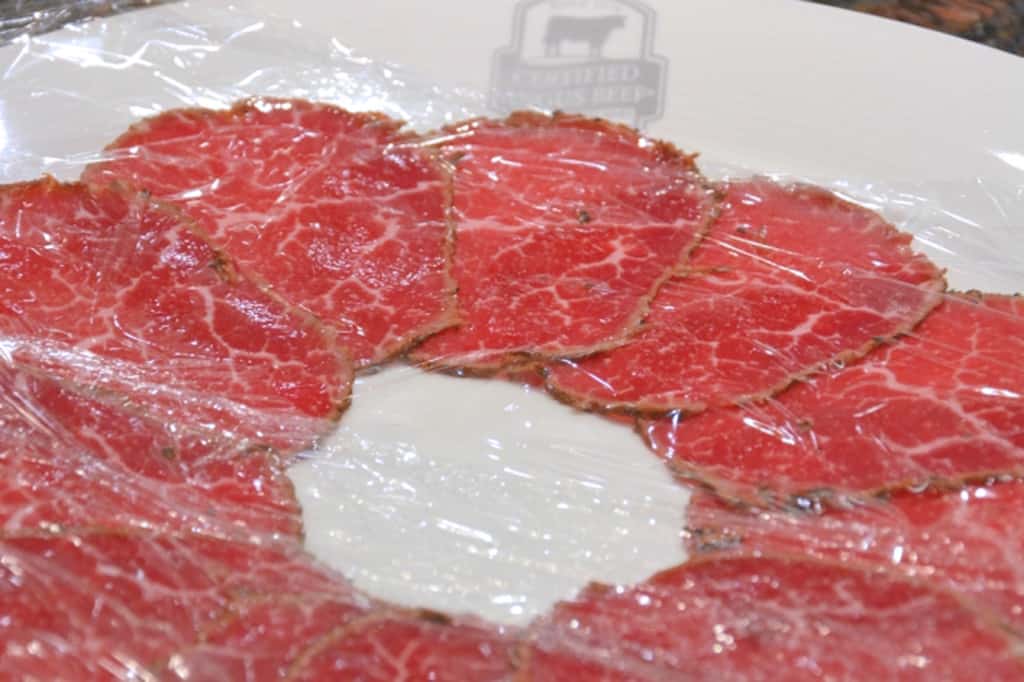 Carpaccio can be served with more than crispy capers. Try it with a Citrus Salad or on a Garlic Aioli Crostini.
If you like beefy recipes, you love these!