It's summer time which, for a lot of people, means camping season! Hobo meals make the perfect camping dinners because they are SO easy! Ranging from breakfast to dinner, and even dessert, check them all out.
You don't even need to go camping (or glamping) to try them out. They can all be prepared in the comfort of your backyard!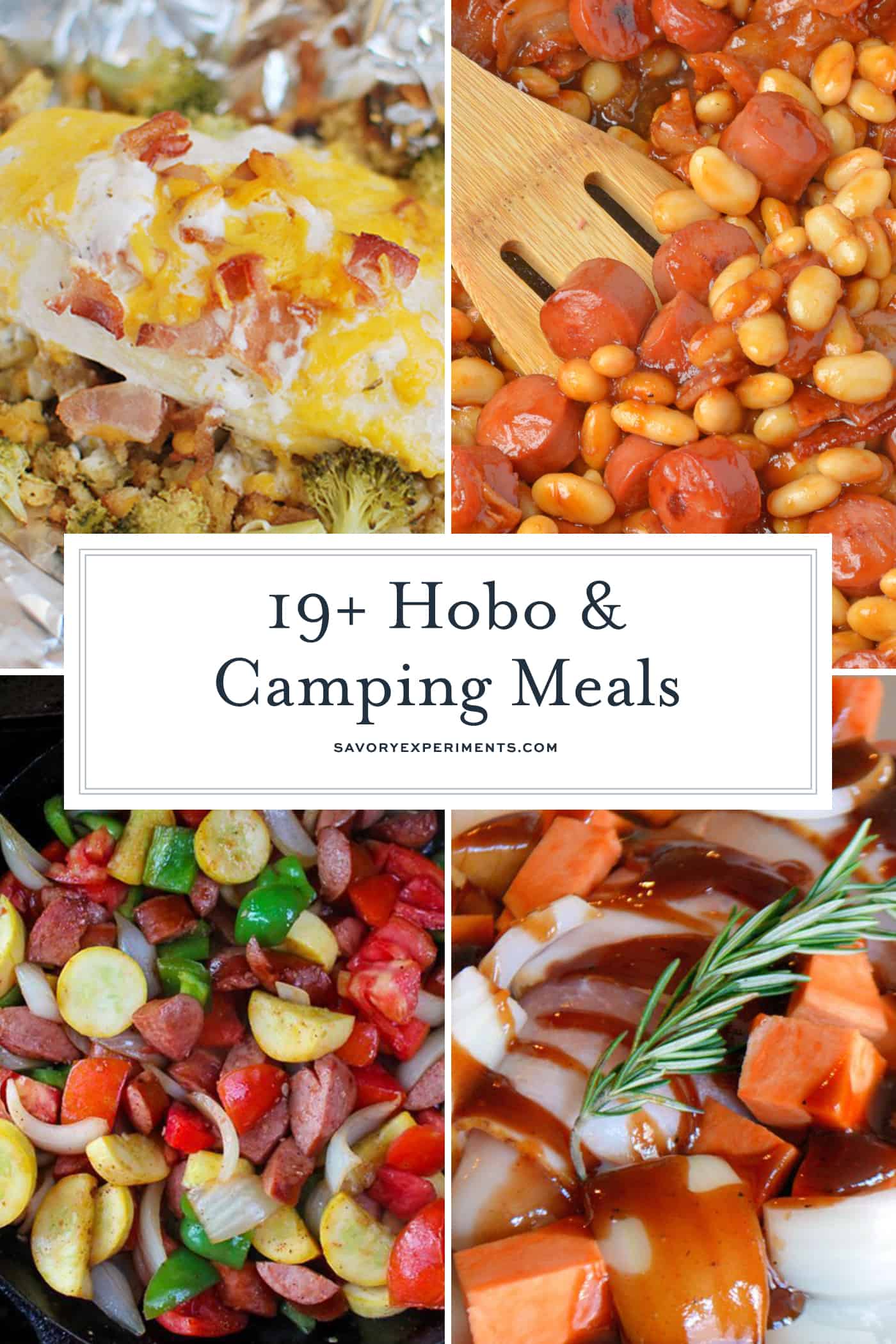 Easy meals to cook while camping are essential! These hobo dinner ideas and other camping recipes are the best camping meals out there!
What is a hobo dinner?
Hobo meals are just another name for foil pack meals. Some sort of protein (usually chicken or steak) is wrapped up in a piece of foil along with vegetables and seasoning.
The whole pack is cooked right in the oven or over a fire for a meal that has minimal clean up. Perfect for camping!
Cast iron skillet meals are also a good choice for camping classics or anything you can make ahead!
Breakfast Hobo Meals and Camping Recipes
Dinner Hobo Meals and Camping Recipes
Snacks and Dessert Hobo Meals and Camping Recipes
If you enjoyed these hobo meals, you will also love these easy recipes:
If you liked this Easy Dinner Recipe, snag a copy of my Easy Dinner Recipes Mini-Cookbook. Available here for only $0.99, here is a small collection of time-saving, hearty and satisfying dinners guaranteed to get you in and out in 30 minutes or less!