Banana Nut Muffins are at the top of my list when it comes to choosing a muffin recipe to make!
They're so easy to make and come in handy when you have ripe bananas that are past their prime that you don't want to go to waste. They always come out perfectly soft and moist!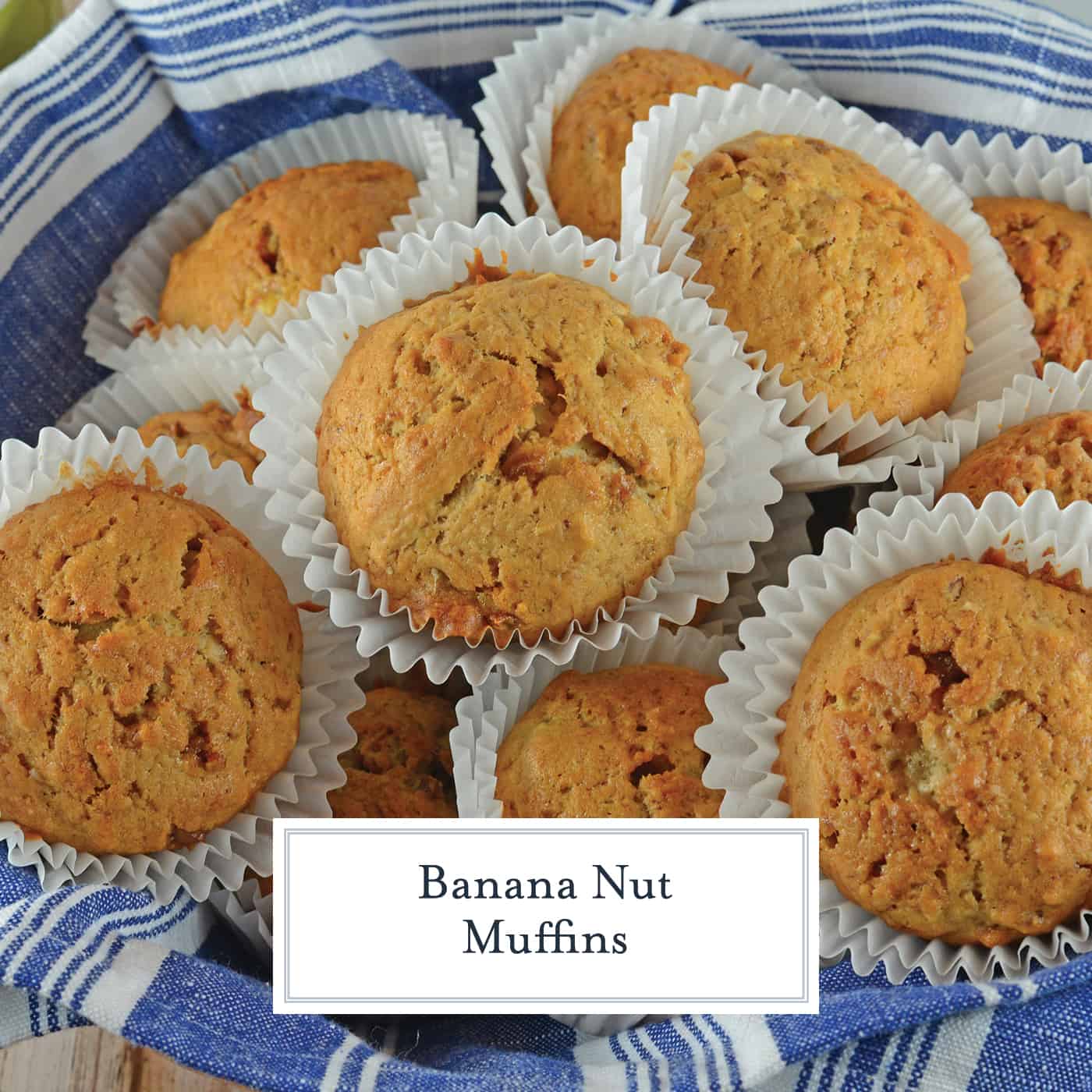 Banana Nut Muffins are a classic recipe and the perfect use for overripe bananas. Whip them up for breakfast with just a few simple ingredients you already have in your pantry!
I grew up eating Banana Nut Muffins. Waking up to the smell of these in the oven on weekends is one of those favorite childhood memories that stick with you well into your adult life. The smell of nutmeg, cinnamon, and bananas caramelizing in the oven takes me back.
Think of Banana Nut Muffins as banana bread but better. They are easy to make, use up an otherwise unusable ingredient (ahem, those brown and mushy bananas in your fruit bowl,) and they freeze well.
There are also so many variations. This recipe can be turned into a classic banana bread loaf if that is your thing or into whole wheat banana bread.
If you want to change up the flavor, you can use walnut or pecans. Maybe you don't care for nuts or there is an allergy, swap them out for the same amount of chopped dried fruit – think dates, yellow raisins, or even currants.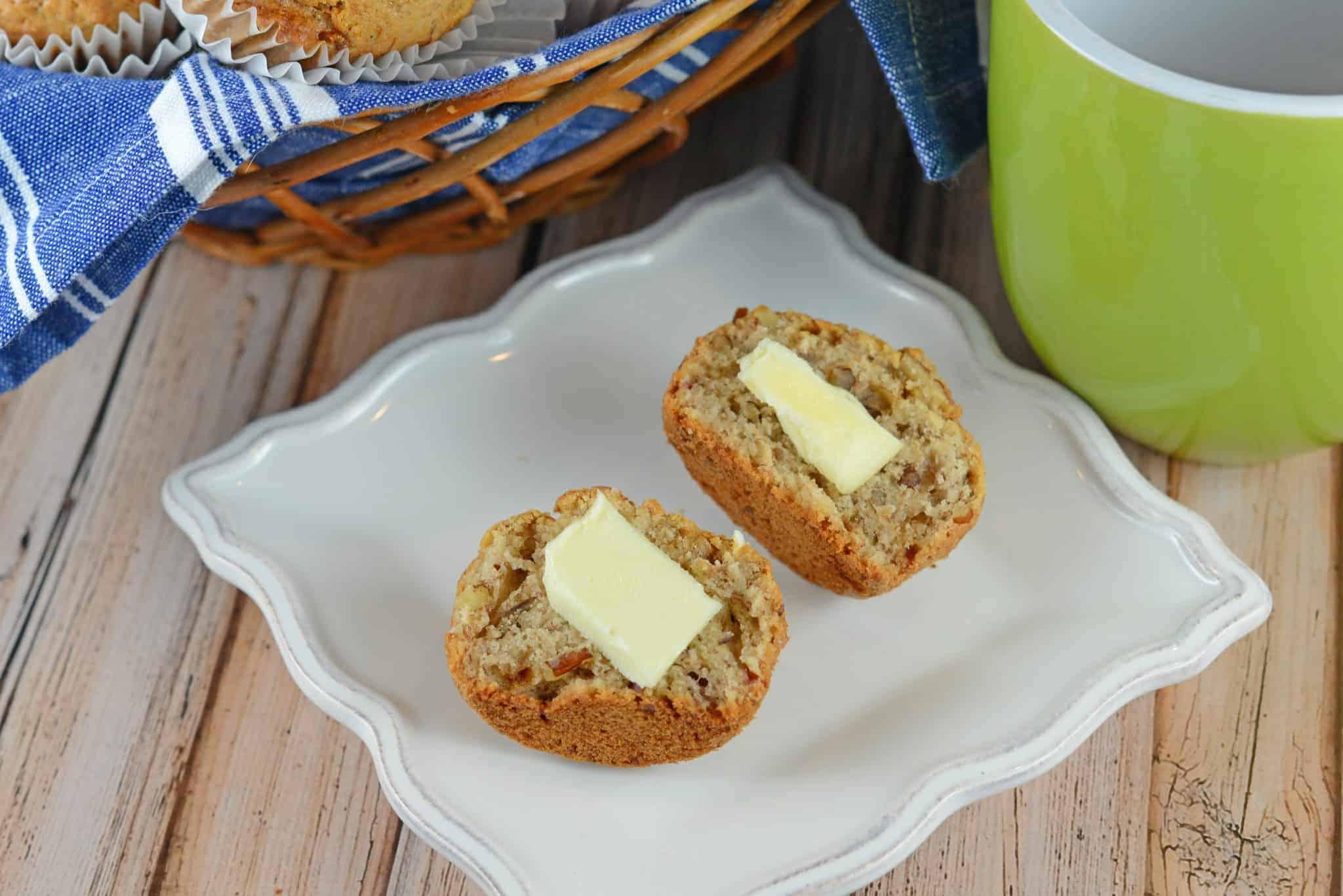 Some fruits ripen on the vine and some can ripen after they have been picked. Bananas fall into that category. The darker the skin or the more spots you see on the banana, the more the sugars have developed inside. That is what makes these bananas so perfect for baking.
Some people also love chocolate in their Banana Nut Muffins. The possibilities are endless and the base recipe is very hard to mess up, so feel free to switch it up however it works for you!
I like muffins because they are the perfect single serving that you can eat at the table or take with you on the go. They are great for company and freezing them is an absolute breeze.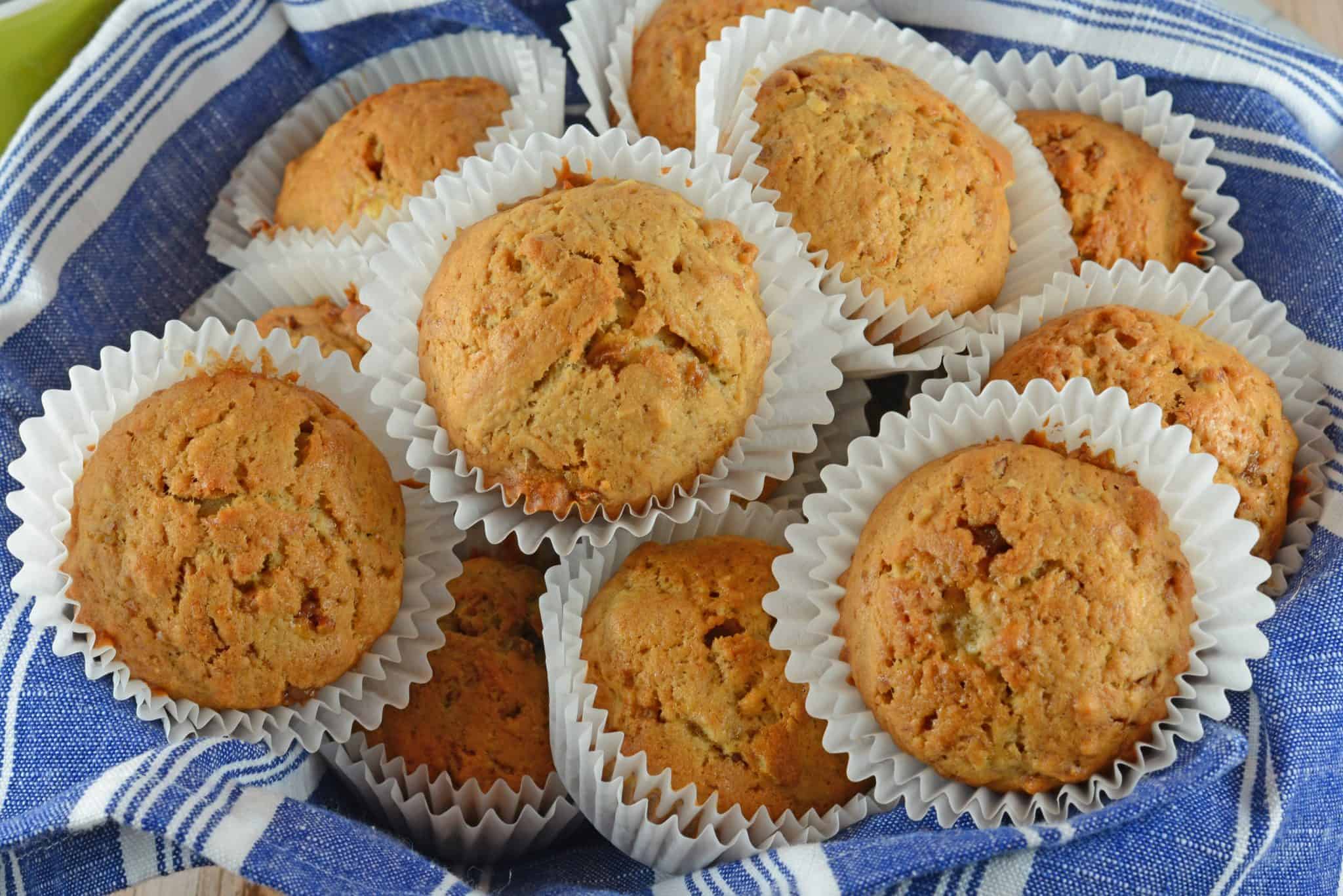 If you are craving one, you can thaw just one instead of a whole loaf. Genius!
I whip up a batch of my 5-minute blender butter or molasses butter and we are good to go!
The last benefit to making banana nut muffins? It is quite literally my favorite batter to sneak a few licks off the beaters. I know, I know, don't eat raw eggs… or nowadays raw flour too, but it is just so darn good!
I should make a recipe for a safe-to-eat banana bread batter like my Eggless Chocolate Chip Cookie Dough and Eggless Peanut Butter Cookie Dough.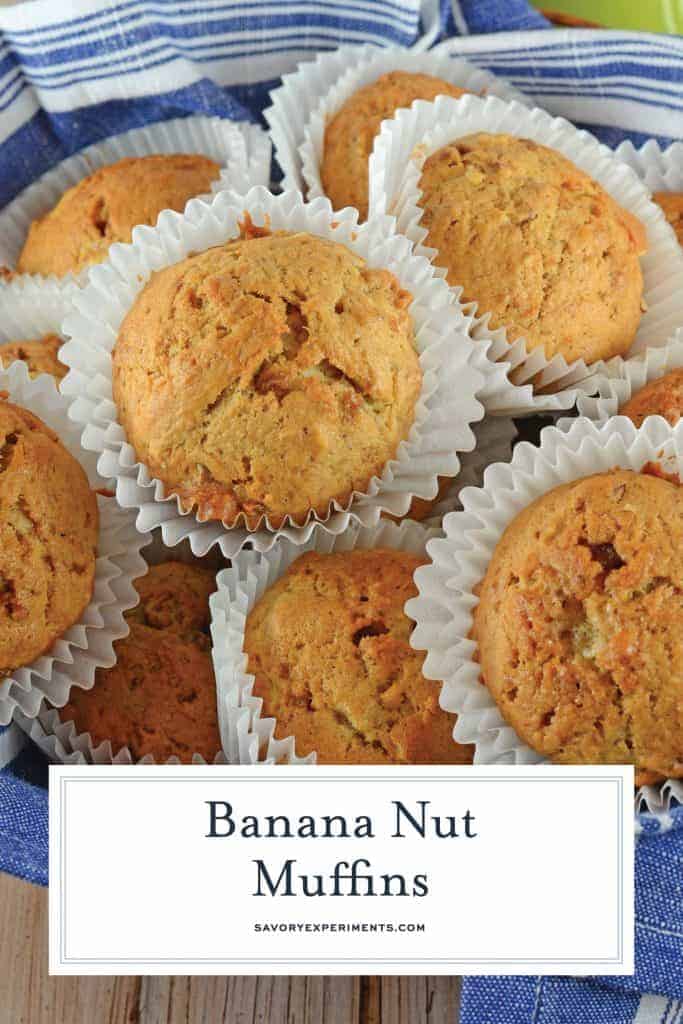 How to Ripen Bananas Fast!
Microwave– The quickest way, but least likely to produce super sweet results. Nuke it for 30 seconds to one minute. Basically, you are cooking it and allowing the sugars to release a little before you put it into the recipe.
Oven- the same concept as the microwave. Heat to 350 degrees and bake for 5-30 minutes.
Brown Paper Bag – My mother used this technique, but it still takes about a day. Place your bananas in a brown paper bag and roll it closed. Ethylene will build up and speed up the ripening process.
Tropical Environment – Everything ages faster in the heat. Place your bananas someplace warm, like in a sunny window. It will still take up to a day, depending on how ripe the banana was to begin with.
Single them out – lastly, pull your bananas apart. They ripen much faster separated than they do still hooked together.
If you love learning ways to use ripe bananas, check out these other easy banana recipes:
And other muffin recipes:
Classic Blueberry Muffins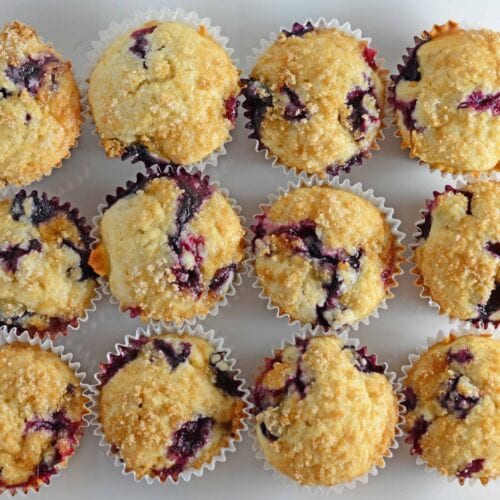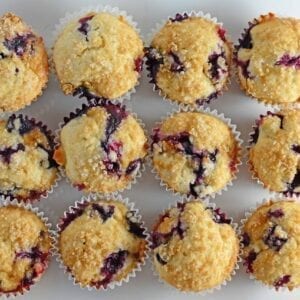 Classic Blueberry Muffins with a Streusel Crumble Topping – super easy recipe for super soft muffins. Perfect for any breakfast or brunch.
Carrot Cake Muffins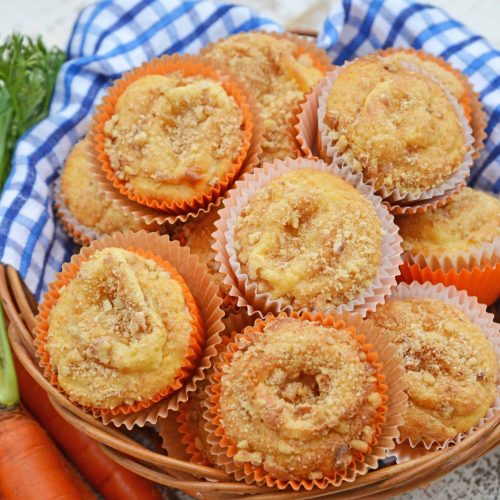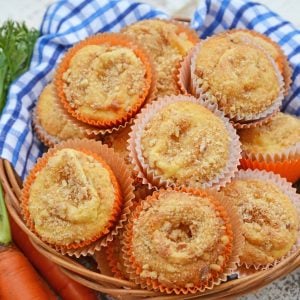 Carrot Cake Muffins are muffins loaded with carrots and stuffed with cream cheese frosting. Perfect for breakfast, brunch or a snack. Also freezer-friendly!
Pancake Muffins
Pancake Muffins take your favorite homemade pancake recipe and turn it into an easy grab-and-go breakfast. No fuss or flipping involved, with all of the pancake flavor included!
Lemon Poppy Seed Muffins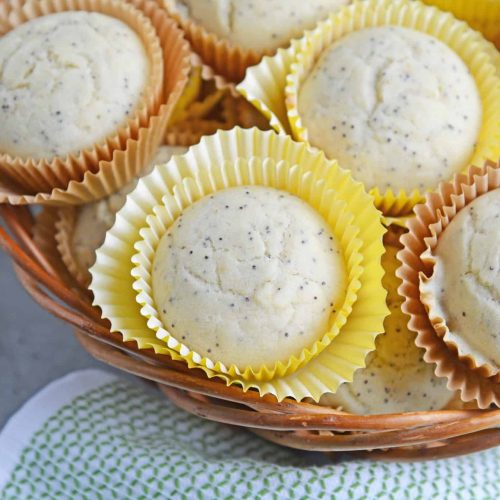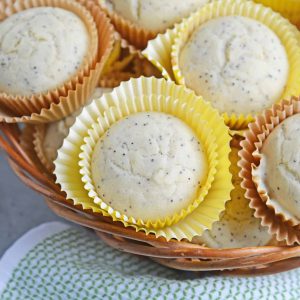 Lemon Poppy Seed Muffins are a quick and easy muffin recipe that can be made in 30 minutes. Carbonated lemon water is the secret ingredient to make them super fluffy!
Strawberry Cream Cheese Muffins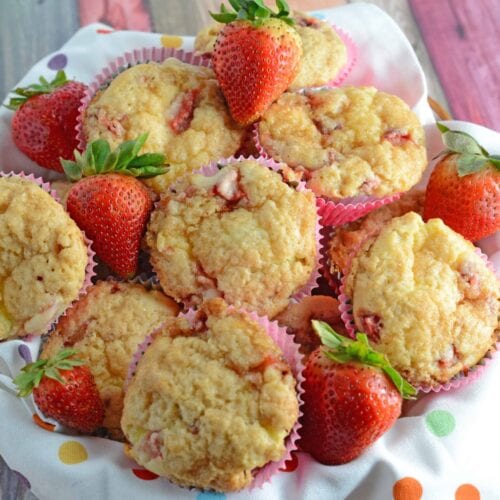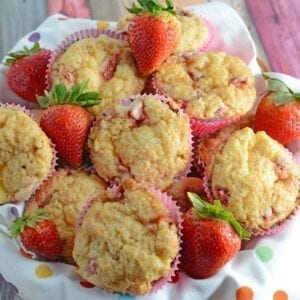 Strawberry Cream Cheese Muffins are soft muffins using fresh strawberries, rich cream cheese and a brown sugar streusel topping.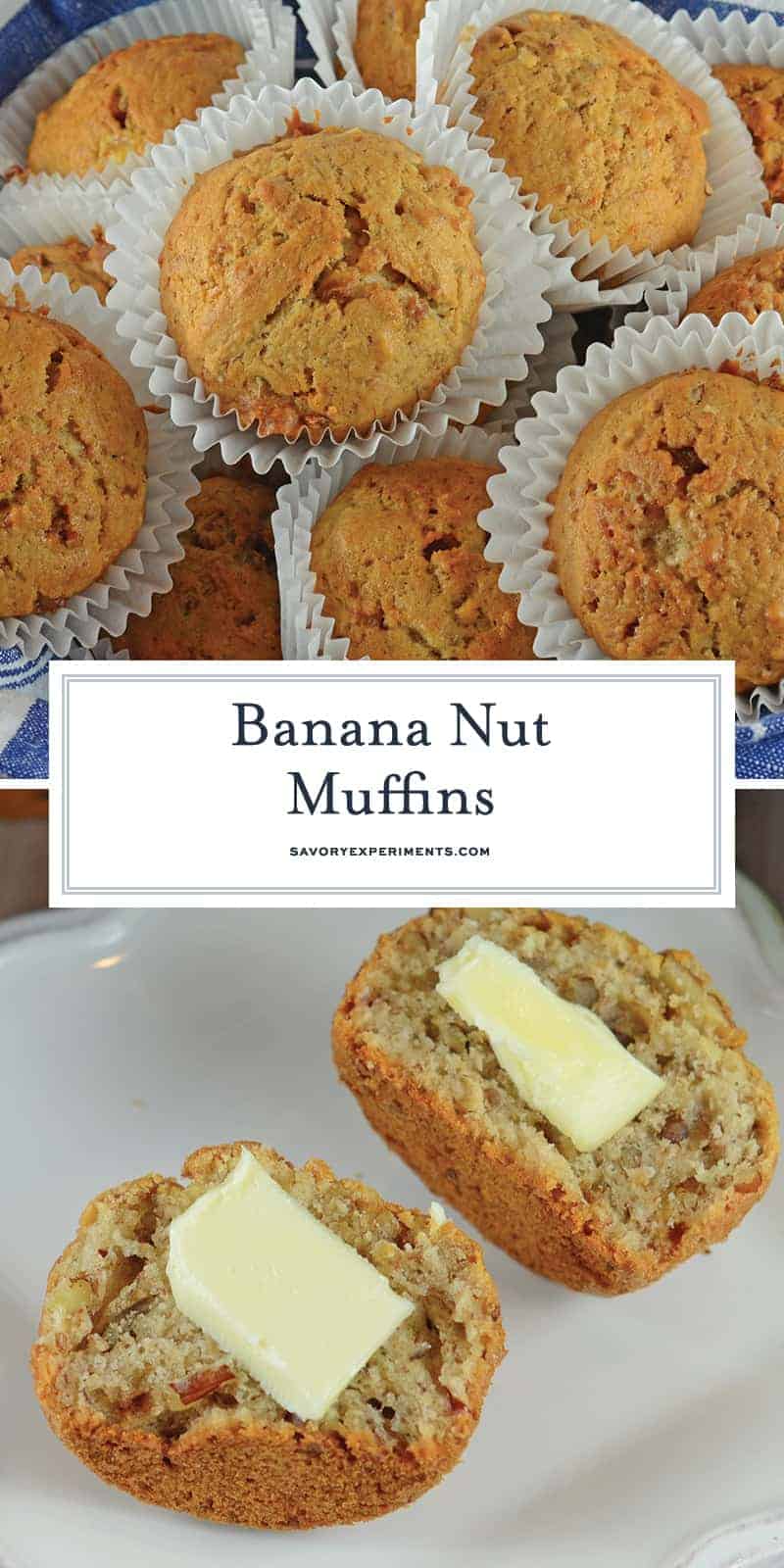 CONNECT WITH SAVORY EXPERIMENTS!

Be sure to follow me on social media, so you never miss a post!

Facebook | Twitter | Youtube
Pinterest | Instagram
Get our FREE 8 Day E-Course on How to Be a Better Home Cook. Sign up HERE!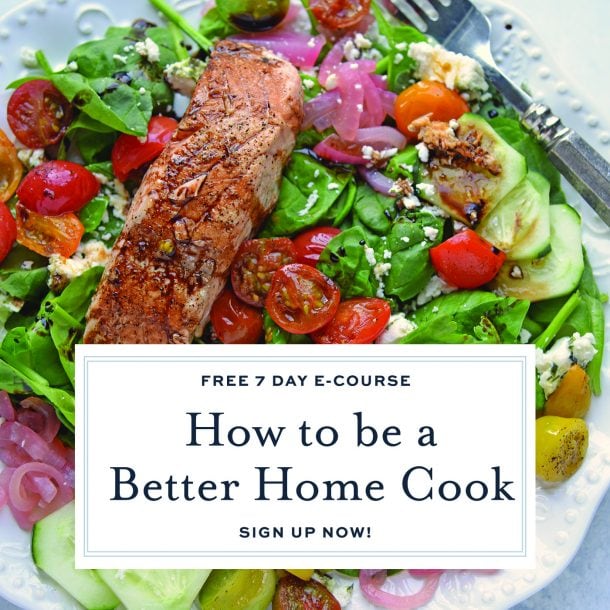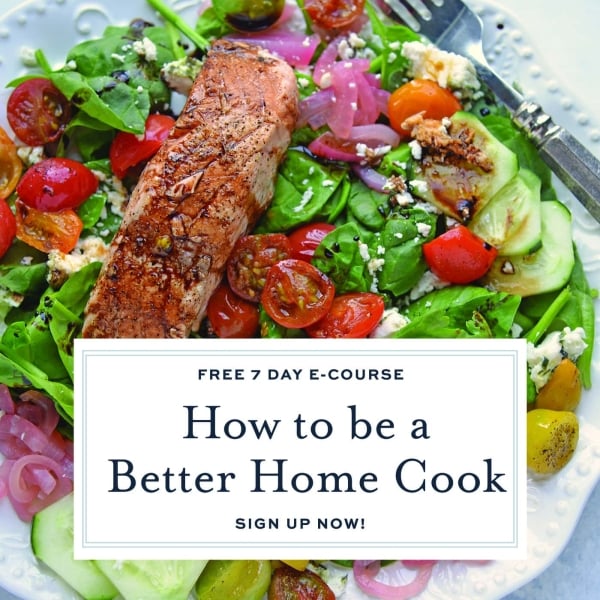 Banana Nut Muffins
Classic Banana Nut Muffins are the perfect use for overripe bananas. Whip them up for breakfast with just a few simple ingredients you already have in your pantry!
Instructions
Preheat oven to 350 degrees. Line muffin tin wells with liners. Dissolve baking soda in hot water.

Cream butter and sugars together in a large mixing bowl. In a separate bowl, mash bananas well, discarding peels of course. Add egg and bananas, mix well.

Sift together flour, salt and nutmeg. Slowly add to banana batter. Chop or grind walnuts, fold into the batter.

Fill each muffin tin approximately 1/2-3/4 full. Bake for 15-20 minutes or until tops spring back when gently pressed.

If you've tried this recipe, come back and let us know how it was!
Nutrition
Calories:
155
kcal
|
Carbohydrates:
20
g
|
Protein:
2
g
|
Fat:
7
g
|
Saturated Fat:
3
g
|
Cholesterol:
22
mg
|
Sodium:
98
mg
|
Potassium:
122
mg
|
Fiber:
1
g
|
Sugar:
9
g
|
Vitamin A:
190
IU
|
Vitamin C:
2.3
mg
|
Calcium:
9
mg
|
Iron:
0.7
mg