Blueberry Cream Cheese Coffee Cake is sponsored by Bob's Red Mill, however all opinions and statements are 100% my own.
Spring is in the air! The weather is warming up, flowers are popping through the dirt and the days are getting longer.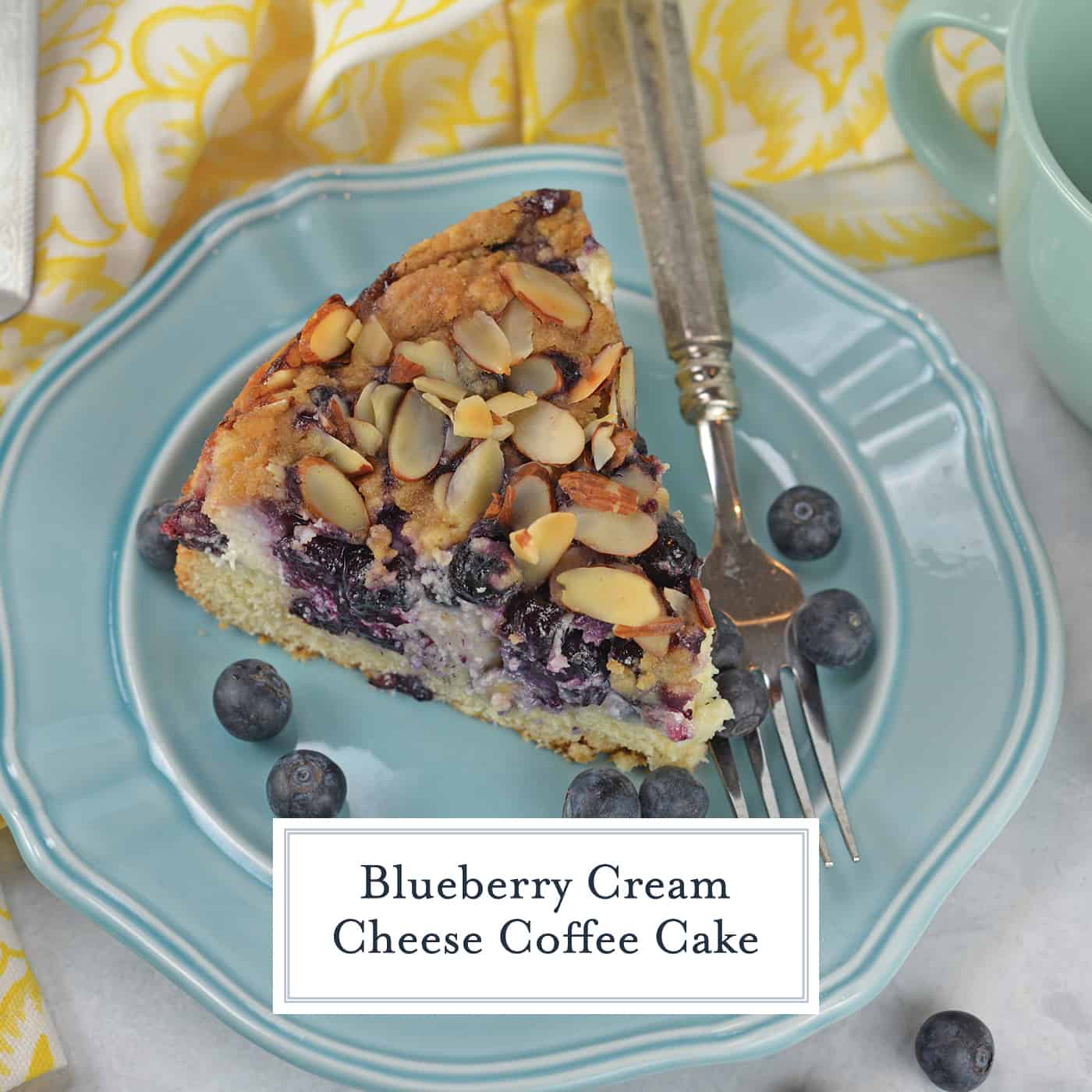 Along with spring comes many opportunities for celebration, Mother's Day, Easter and Memorial Day. What better way to start these days out than with a Blueberry Cream Cheese Coffee Cake?
Blueberry Cream Cheese Coffee Cake is an easy coffee cake recipe with three layers of tender cake, silky cream cheese and almond streusel topping.
Although coffee cake is traditionally served at breakfast, I beleive they can be eaten any time of day. Breakfast with a cup of coffee or tea or dessert with a scoop of vanilla bean ice cream and fresh whipped cream. Need a snack? Grab a bite of Blueberry Cream Cheese Coffee Cake!
Not all coffee cakes are created equal though. There are a few defining factors that really make them stand out in my opinion. The first, and most important, being a tender crumb.
Meaning moist and delicious. Cream cheese helps to accomplish this goal in my recipe, but the type of flour you use is also crucial. Top quality, unbleached and unbromated flour (skip to the next paragraph where I explain what that means) is the best type of flour to use baking.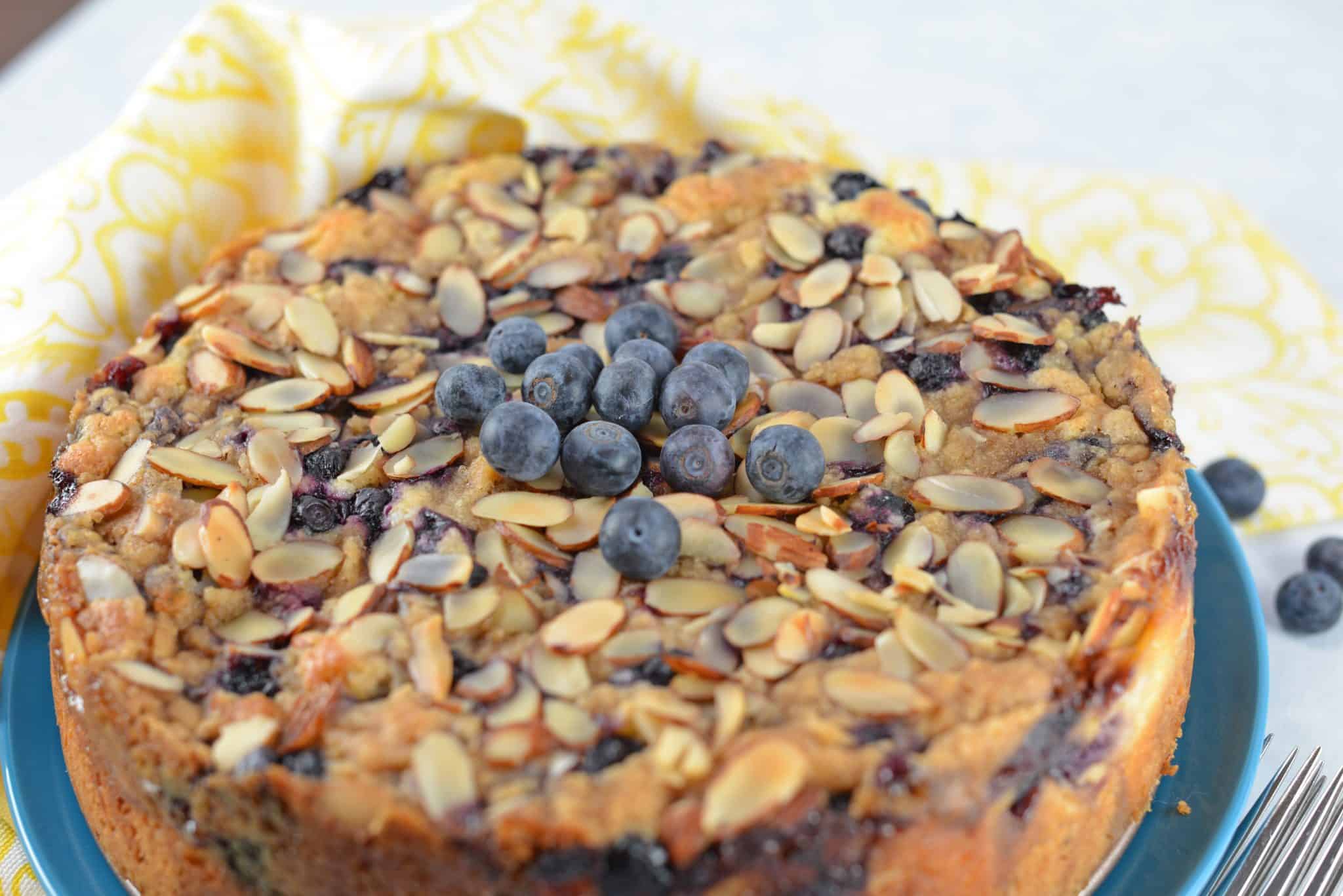 Next, I like my coffee cakes to have a streusel topping. Streusels can very, but ultimately, I need a crumbly topping to really take it to the next level. Lastly, coffee cake shouldn't be too sweet.
Using the a slightly sweetened bottom layer, the natural sugar in blueberries and a brown sugar almond streusel topping is the perfect blend.
While not all coffee cakes are created equal, neither are all flours. After flour has been milled, it is aged to strengthen the gluten bonds, making it suitable for baking.
Because natural aging takes time, many products are treated with a chemical bleaching agent that speeds along this process. The chemical compounds can have unexpected consequences, like an untoward aftertaste.
Bob's Red Mill Natural Foods, however, makes an unbleached, unbromated all-purpose baking flour. Just pure flour perfect for baking cakes, muffins, pastries and more!
For over three decades, Bob's Red Mill, an employee owned company, has been dedicated to "honest-to-goodness" grains. They produce a wide variety of flours, whole grains, lentils and also carry many gluten-free and paleo options.
They are always my preferred choice when in the baking aisle because I know I'll be feeding my family wholesome, tasty ingredients.
So what are you waiting for? Get your baking on and make a Blueberry Cream Cheese Coffee Cake! Scroll on down for even more easy brunch and breakfast ideas.