Peanut butter no bake cookies are a childhood favorite that I still can't get enough of. Even now, no bake oatmeal cookies like these are my go-to treat when I'm feeling reminiscent of my childhood or just have a sweet tooth craving.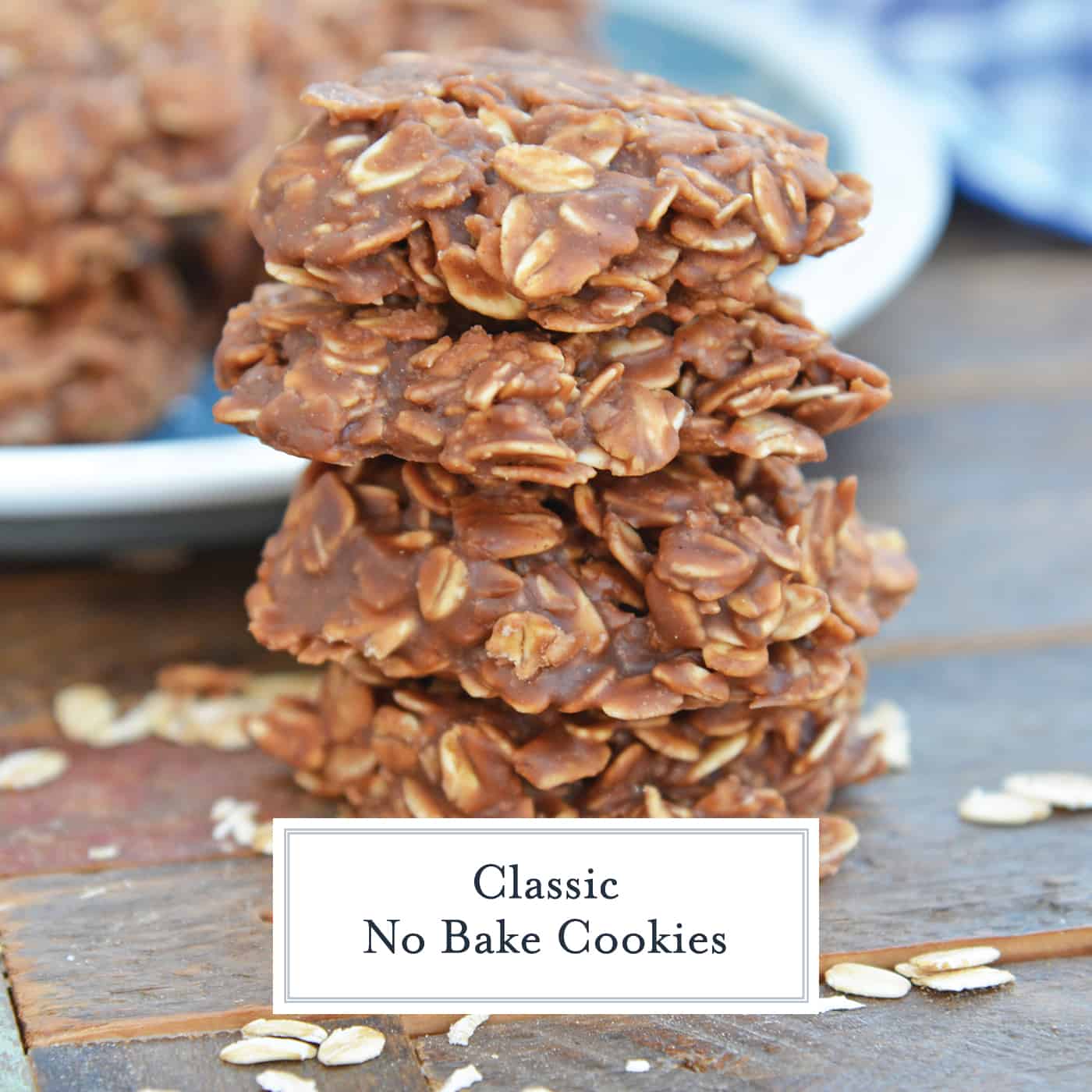 If you've always thought oatmeal no bake cookies were difficult, this classic no bake cookie recipe will change your mind. With these tips, you'll end up with the perfect peanut butter no bake cookies every time!
I've been on a no bake cookie recipe streak this month, coming up with all kinds of no bake cookie ideas in the recipe that I figured it was finally time for me to share THE no bake cookie recipe.
You know, the classic peanut butter no bake cookies…or are they chocolate no bake cookies?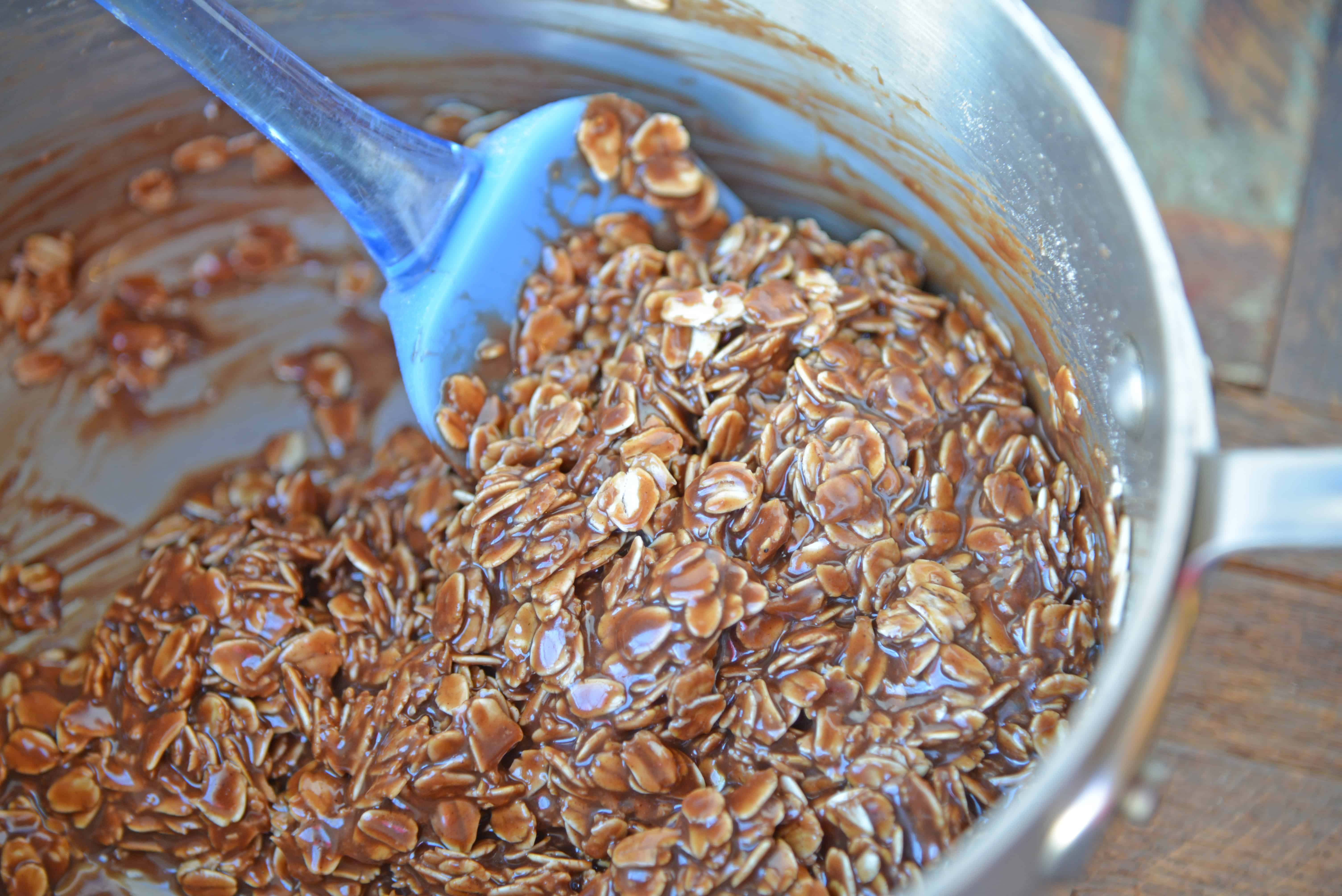 I've never known which flavor to call these, since they contain both cocoa and peanut butter. Whether you think the flavor is more chocolate or peanut butter, these classic no bake oatmeal cookies are a timeless favorite.
My mom made no-bake cookies when I was little and I thought she was a culinary genius. Whipping up the most imaginative an inventive recipes with the odds and ends in the pantry.
Turns out this classic no bake oatmeal cookie recipe is in a lot of places, including on the back of the oats package. Which is also funny because we didn't eat these all that often and we never ate oatmeal, but for some reason we always had oats.
My mother was still a whiz in the kitchen, but I like to look back at how as a child she was all-the-things and how I looked up to her.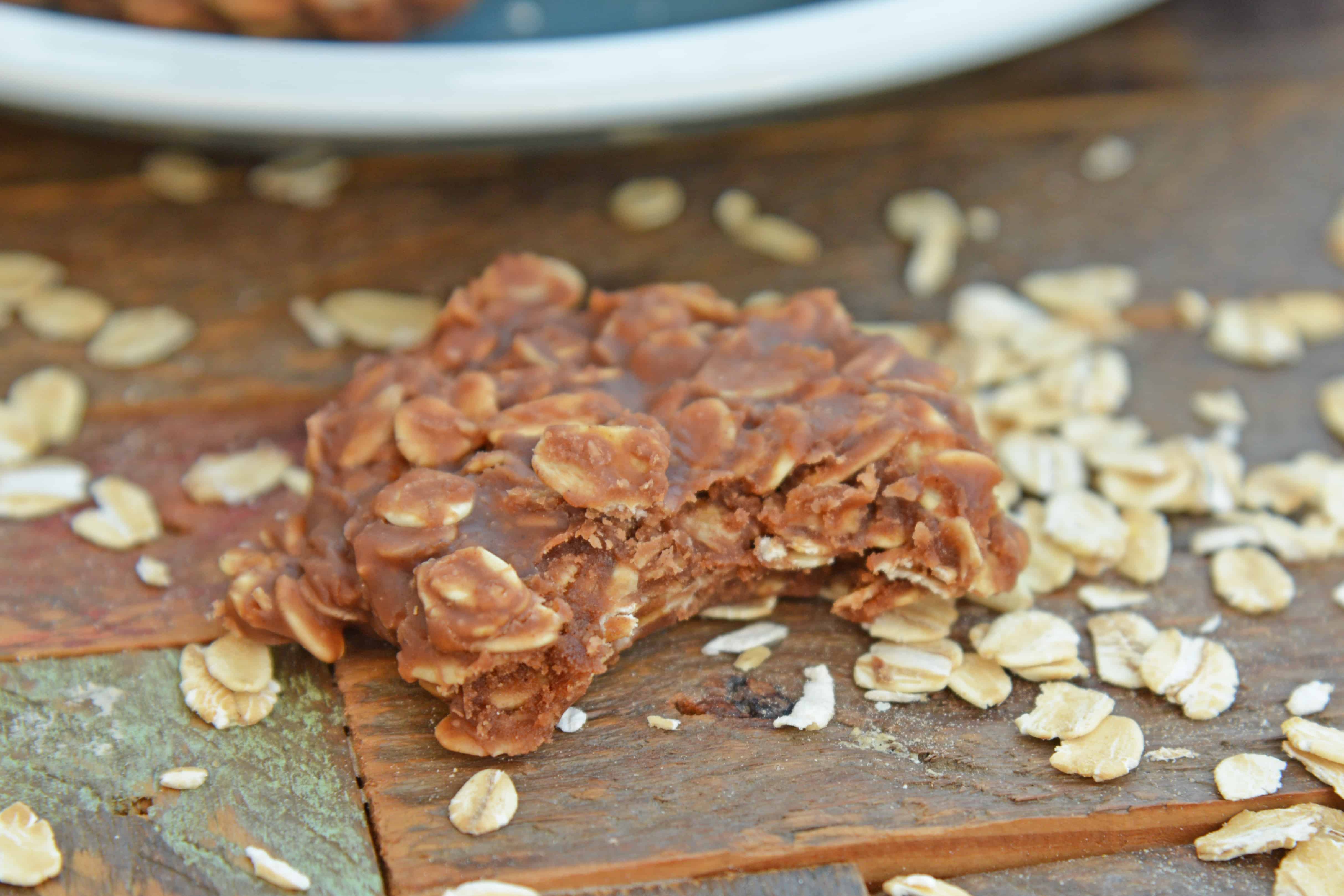 While peanut butter no-cake cookies are so simple, it is stupid, they can also easily be messed up. The two most common issues are being grainy because the sugar didn't dissolve and that they didn't set correctly.
So here is how to prevent no-bake cookie disasters. Okay, maybe that is a little dramatic.
The first mistake is boiling time, either too long or too little. Boil too little and the sugar doesn't fully dissolve, boil too long and it loses too much moisture and burns.
Don't be afraid to see some bubbles, but time it for 1 minute (don't guesstimate) and remove it from the heat immediately.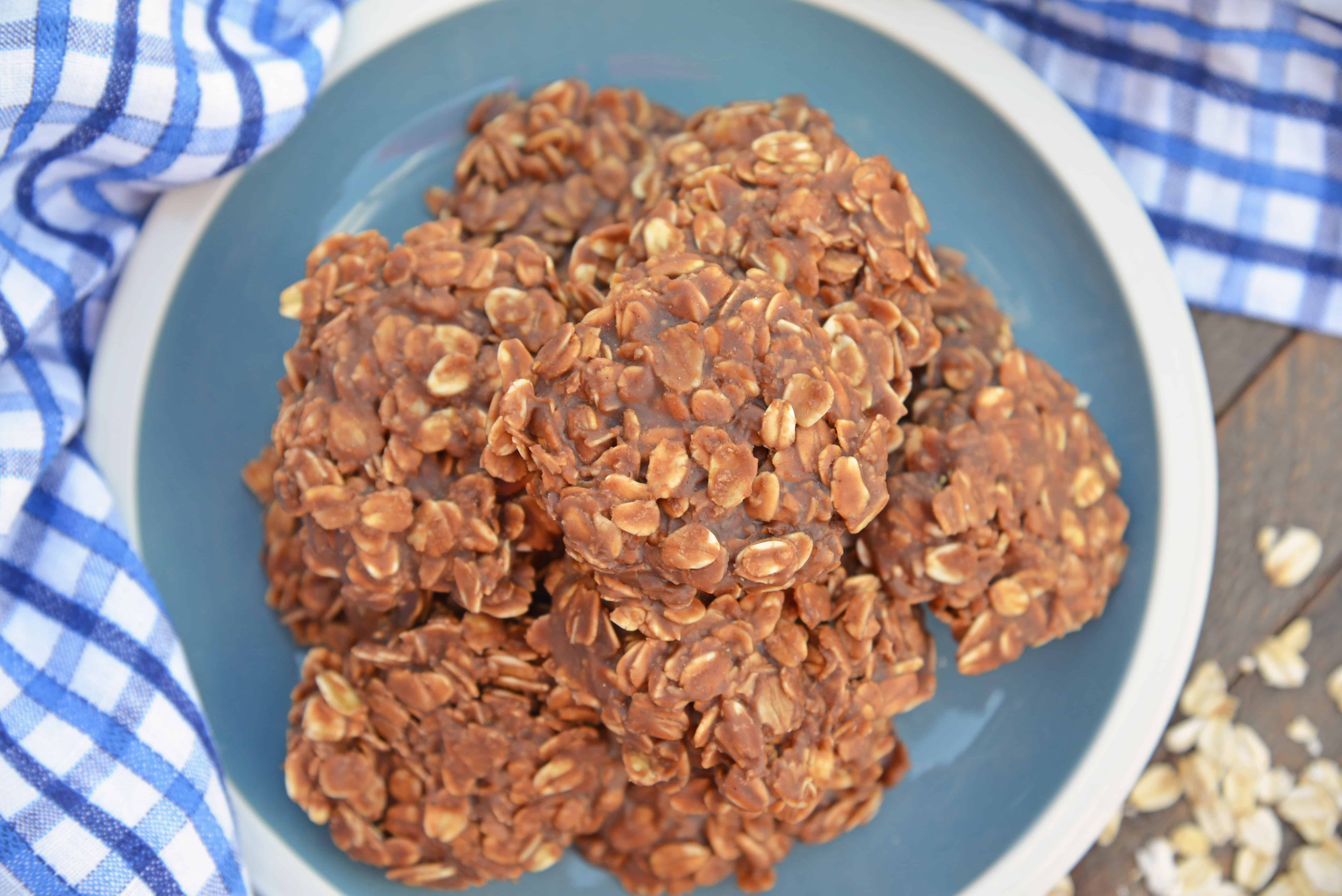 The second mistake is not measuring properly. In order for the cookies to have the right consistency and hold together, you really do need to measure the ingredients out instead of winging it.
Believe me, it is hard for me to do as well, but you'll be happy when your chocolate no bake cookies are perfect!
I guess what I'm saying is that the true secret to perfect no bake oatmeal cookies is patience and attention. A little bit of both and you'll end up with the best Classic No Bake Cookies you've ever tasted.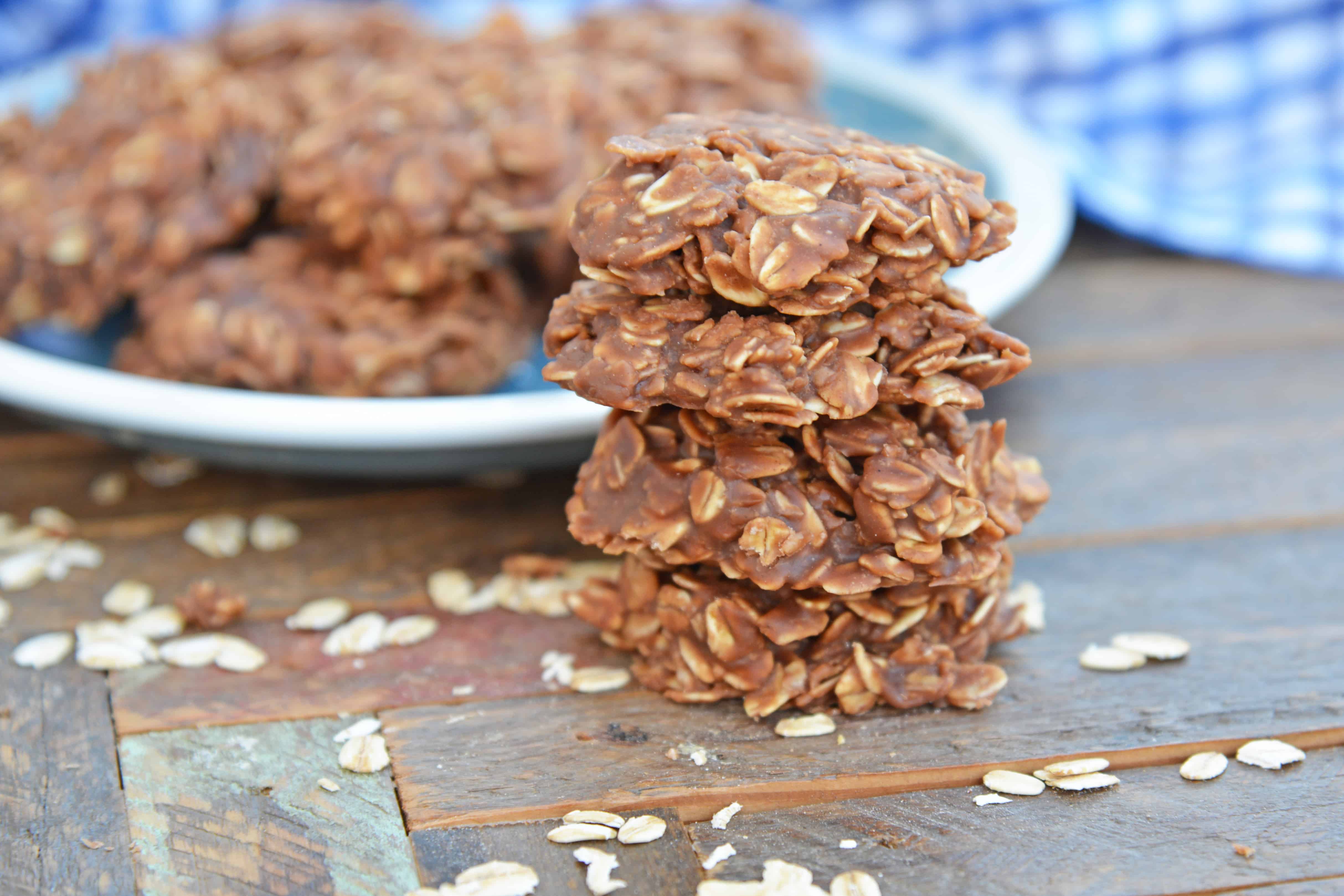 And if you ever get wrangled into making something for a bake sale fundraiser, these will always be a hit…if you can stop yourself from each the entire batch yourself!
You may like these other no bake dessert recipes: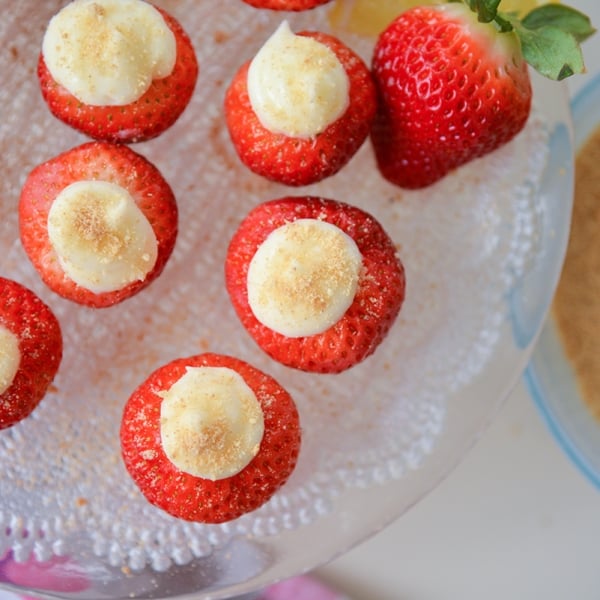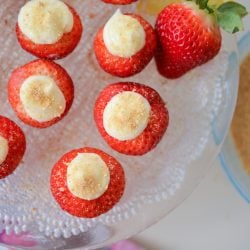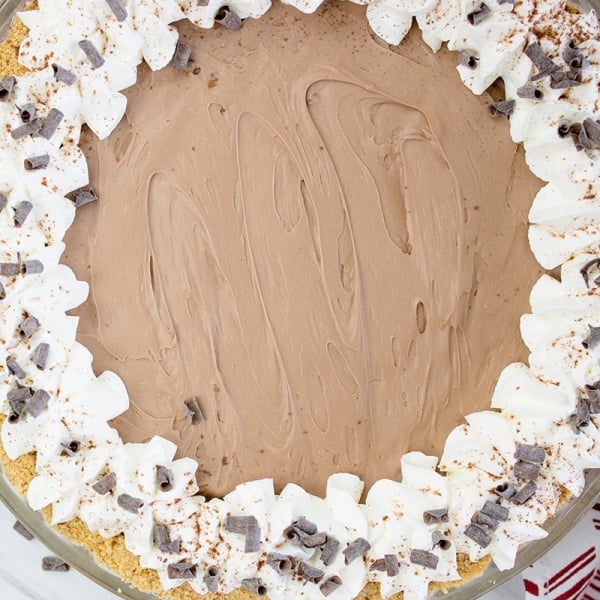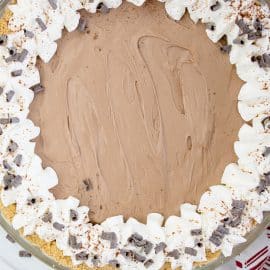 Tools for making no bake oatmeal cookies:
Mixing Bowls– make sure to check out my article on Using the Right Mixing Bowl, you'd be surprised how many people aren't!
Heavy Bottom Sauce Pan– this will be one of your most used kitchen tools. Having something that is heavy bottom will distribute heat better and prevent burning whether you are using an electric or gas range.
Measuring Utensils– While I like to eyeball it, most folks prefer to measure. Suit yourself 🙂
Questions you might have about how to make no bake cookies:
Can I freeze no bake cookies? You can freeze no bake cookies, and in fact, this is one of my favorite things to do with them. Freeze them in an airtight plastic bag and just take them out as you want them.
How do I store no bake cookies? I keep them at room temperature or in the fridge for up to 5 days. Covered and packaged, of course. If you are layering them, separate using a piece of wax paper or parchment paper.
Are no bake cookies good for lactation? I am not a medical professional and am not going to provide medical advice. But I think there is a little bit of confusion here.
There are cookies out there that have some ingredients that are linked to improved lactation and they look similar.
These are delicious and might give nursing moms a moment of reprieve, but they are not lactation cookies.
Can you make no bake cookies without milk? I suppose you can substitute any liquid for the milk, including water, but I have not tried it. If you do, let us know how it went.
What can I substitute for vanilla extract? You can use any flavor of extract you like. My second favorite is almond extract. You can also omit all together.
How can I harden no bake cookies fast? Simply place them in the freezer for 15 minutes. The fridge works too, just not as fast.
Can I make these without peanut butter? Peanut butter is an essential ingredients in getting these to bind together, so I am going to say no.
Can I use quick oats instead of old fashioned oats? Be my guest! Since you aren't actually cooking these, it doesn't really matter.
Can I omit cocoa powder? Unsweetened cocoa powder and peanut butter are pretty essential for the recipe. You can
Can I add chocolate chips? Add chocolate chips, butterscotch chips, cherry chips… any kind of chip you want!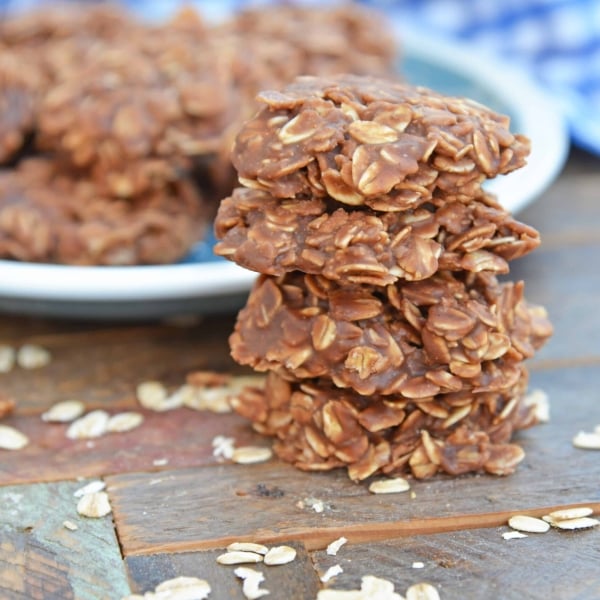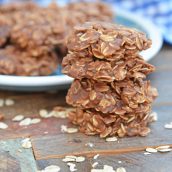 Classic No Bake Cookies
If you've always thought oatmeal no bake cookies were difficult, this classic no bake cookie recipe will change your mind. With these tips, you'll end up with the perfect peanut butter no bake cookies every time!
Instructions
In a heavy bottom saucepan, combine butter, white sugar, brown, whole milk, cocoa powder and salt over medium-high heat, stirring to combine.

When it comes to a rolling boil, allow it to boil 1 minute, then remove from heat.

Quickly stir in creamy peanut butter and vanilla until smooth, then stir in oats.

Spoon 2 tablespoons each onto parchment or wax paper.

Allow to cool for 20-30 minutes.

If you've tried this recipe, come back and let us know how it was!
Nutrition
Calories:
176
kcal
,
Carbohydrates:
26
g
,
Protein:
3
g
,
Fat:
7
g
,
Saturated Fat:
3
g
,
Cholesterol:
10
mg
,
Sodium:
112
mg
,
Potassium:
104
mg
,
Fiber:
1
g
,
Sugar:
18
g
,
Vitamin A:
125
IU
,
Calcium:
23
mg
,
Iron:
0.7
mg