Is there anything more "summer" than melted chocolate and gooey marshmallows over an open fire? Not in my book. Smores are hands down, the best easy dessert recipes known to mankind, at least in my book.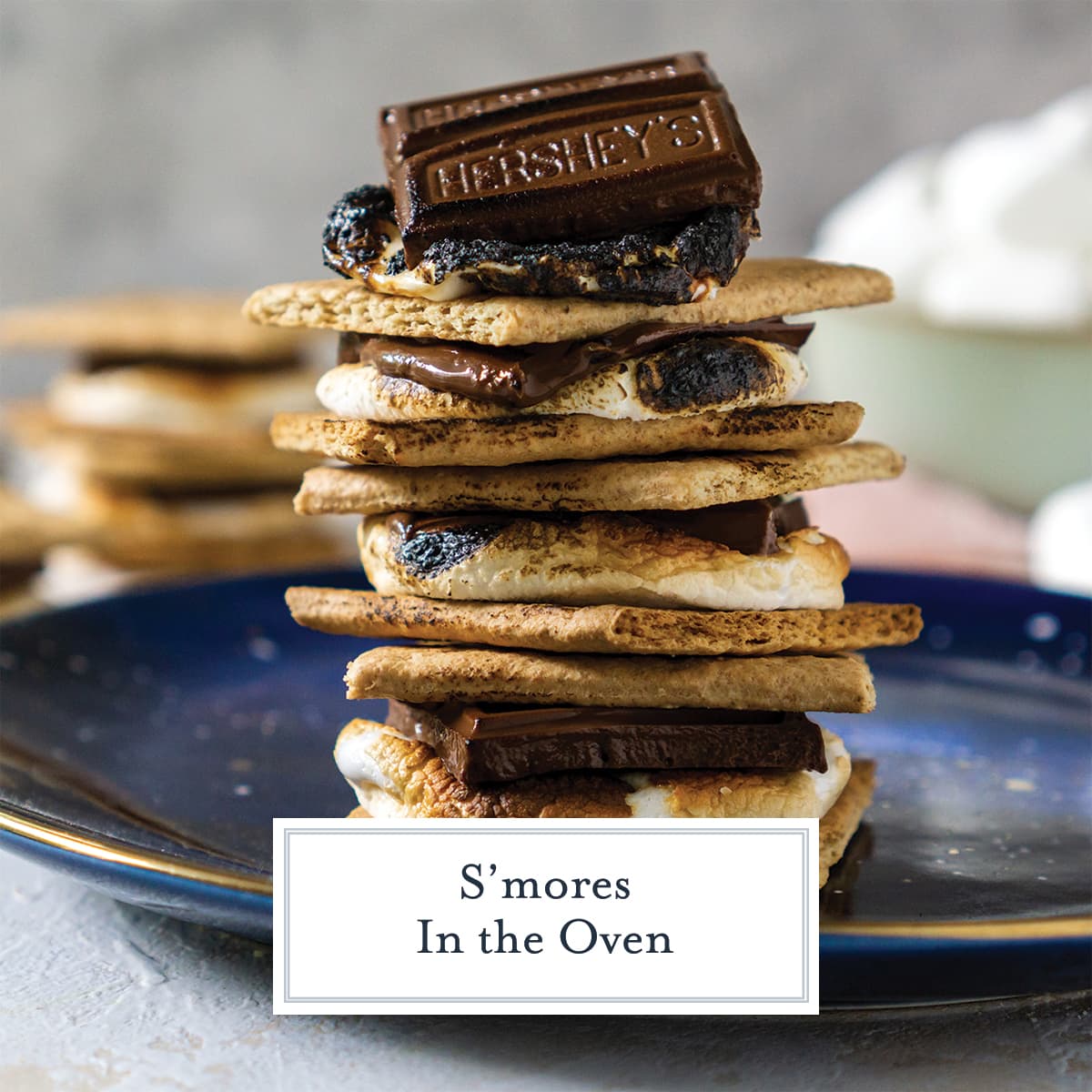 But there are sometimes when the hankering for smores hits me and I really don't feel like setting up the fire pit. The microwave can't really give the same char as a fire, so I've perfected using the broiler for a melty smore in no time flat.
And even better, I can make one… or a whole tray. But the real secret to elevating this classic summer treat is the addition of caramel sauce for dipping.
Note: this post was originally made as a sponsored post with Collective Bias, Hershey's and Kraft. It has since been updated.
What You'll Need
Yes, I am stating the obvious, no need to point that out, but let me tell you that many of my friends who didn't grow up in the states have never had a smore and actually need the ingredient list, so stop rolling your eyes. Here is what you need: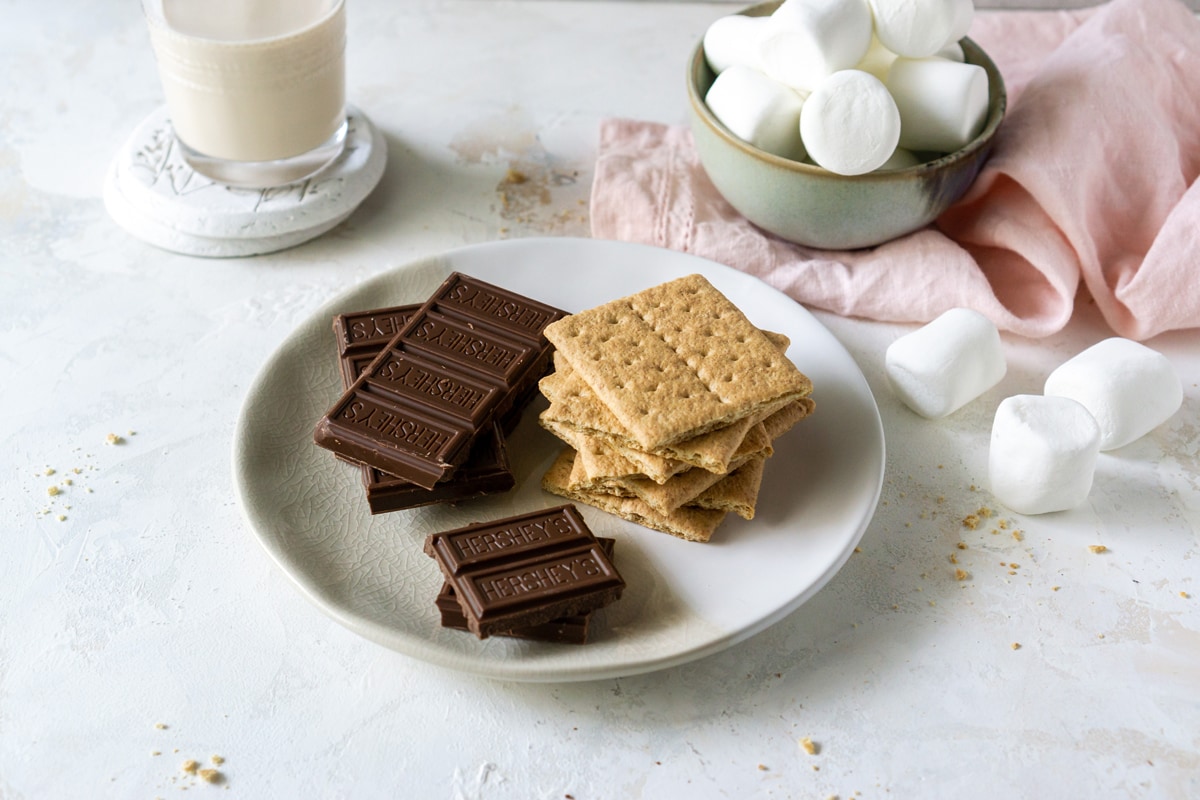 Hershey's Milk Chocolate bars– of course you can use any brand, but Hershey's seems to be the standard. Also swap this out for a full size peanut butter cup or 3-4 Rolos.
Honey Maid Graham Cracker Squares- chocolate or honey.
Kraft Jet Puffed Marshmallows– Of course feel free to use homemade marshmallows or the special flat, square ones make specifically for s'mores. Another fun trick, cut a little pocket in the marshmallow and stuff it with chocolate chips. Note, this does get a little messy if you are cooking these on a stick over fire, but in the oven it doesn't make a difference.
Dipping Sauce- I like using a salted caramel sauce made from scratch, but feel free to use a standard caramel from the store or a fudge sauce. Fresh fruit sauces are another good option. Or omit this part altogether, they will still taste AH-mazing!
How to Make Smores in the Oven
The trick here is to get a char on the marshmallow. People make the mistake of putting them together and then cooking, but that char is really what makes them special and not just warmed and melty sandwiches.

The char is called the maillard reaction and chemically changes sugars in the marshmallow to have not only a different flavor, but a different texture. It creates sophistication and interest in a dessert that was otherwise fairly one-note. The sauce elevates it even higher.
So here is how we do it with these easy steps:
Preheat oven broiler to high and place the oven rack about 3-4 inches from the heating element.
Line your baking sheet or cookie sheet with aluminum foil or parchment paper for easy clean up.
Place half of the graham cracker halves on the baking sheet and put a large marshmallow on top.
Place into oven and depending on your broiler, you might even want to leave the oven door ajar to release hot air. Watch closely- depending on your oven these can burn FAST! Toast to a golden brown or a dark char. Alternately, you can toast marshmallows using a kitchen torch.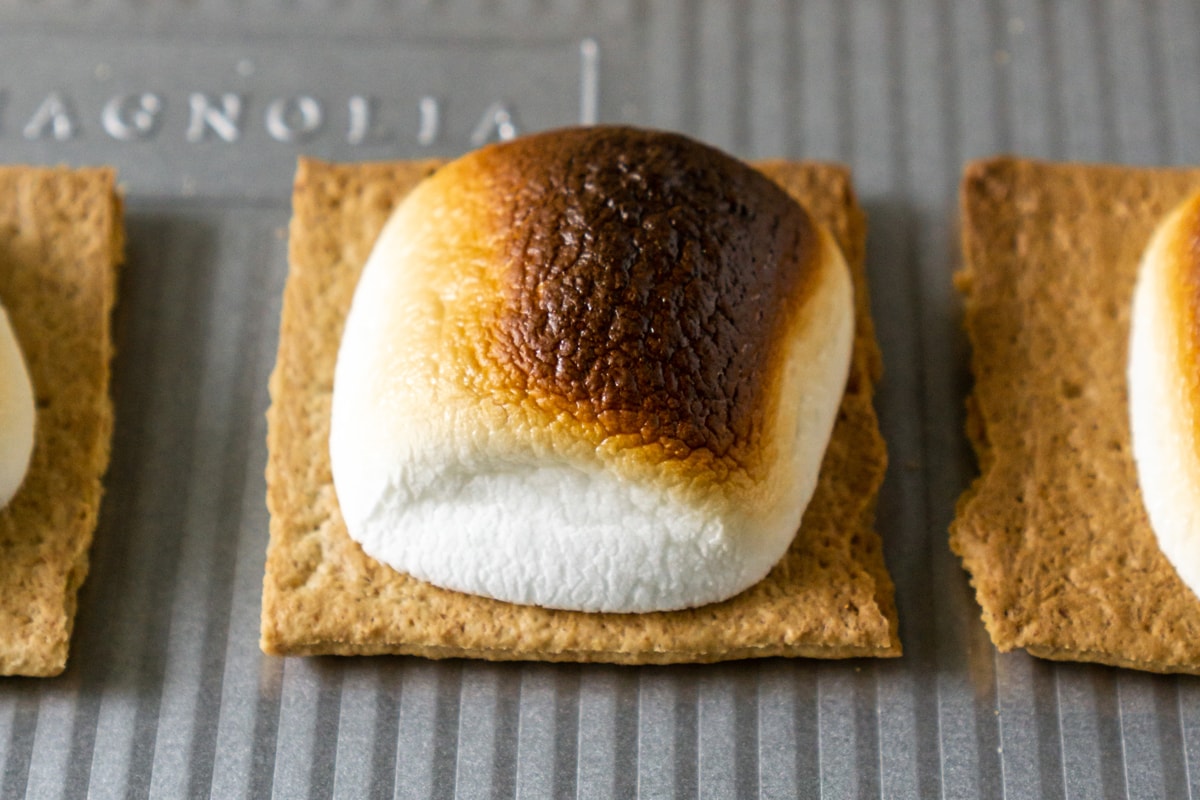 Remove from oven and immediately top each with a piece of chocolate and remaining graham cracker halves. The residual heat should melt the chocolate, but if you want it to be even more melty, shut off the oven and place the baking sheet back in the warm oven for a minute or two.
Serve with Salted Caramel Sauce, if desired.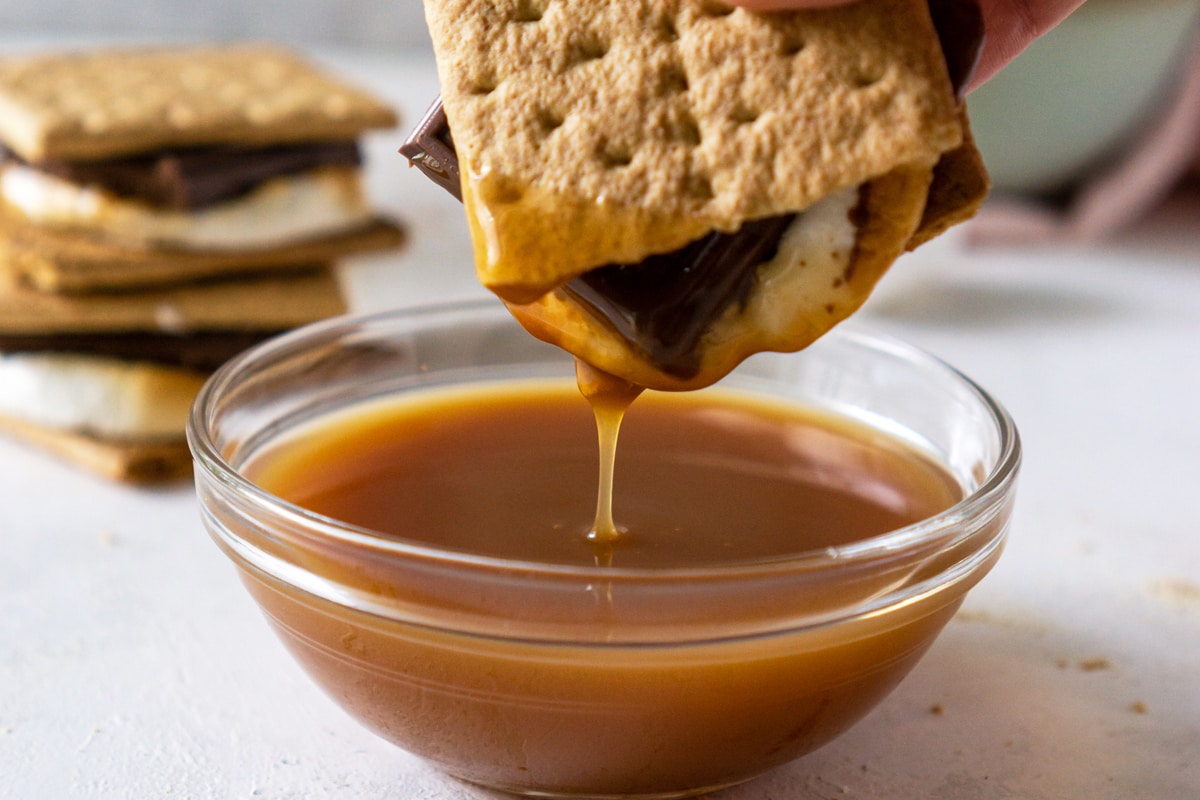 Sheet pan smores are great for movie night, a quick sweet treat, beach bonfire, birthday parties or special after school snack. I highly recommend having wet wipes or a sink available to wash your hands after.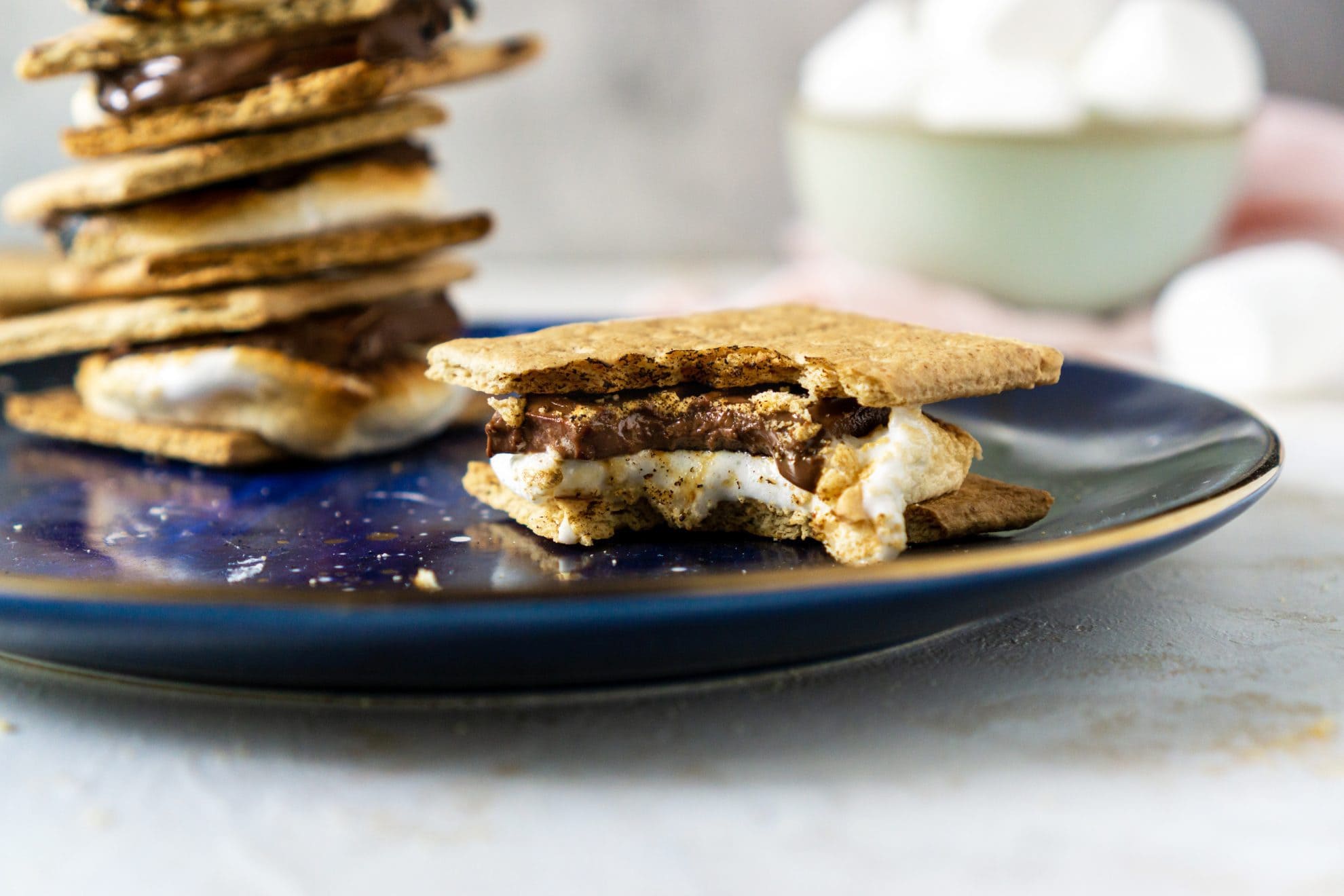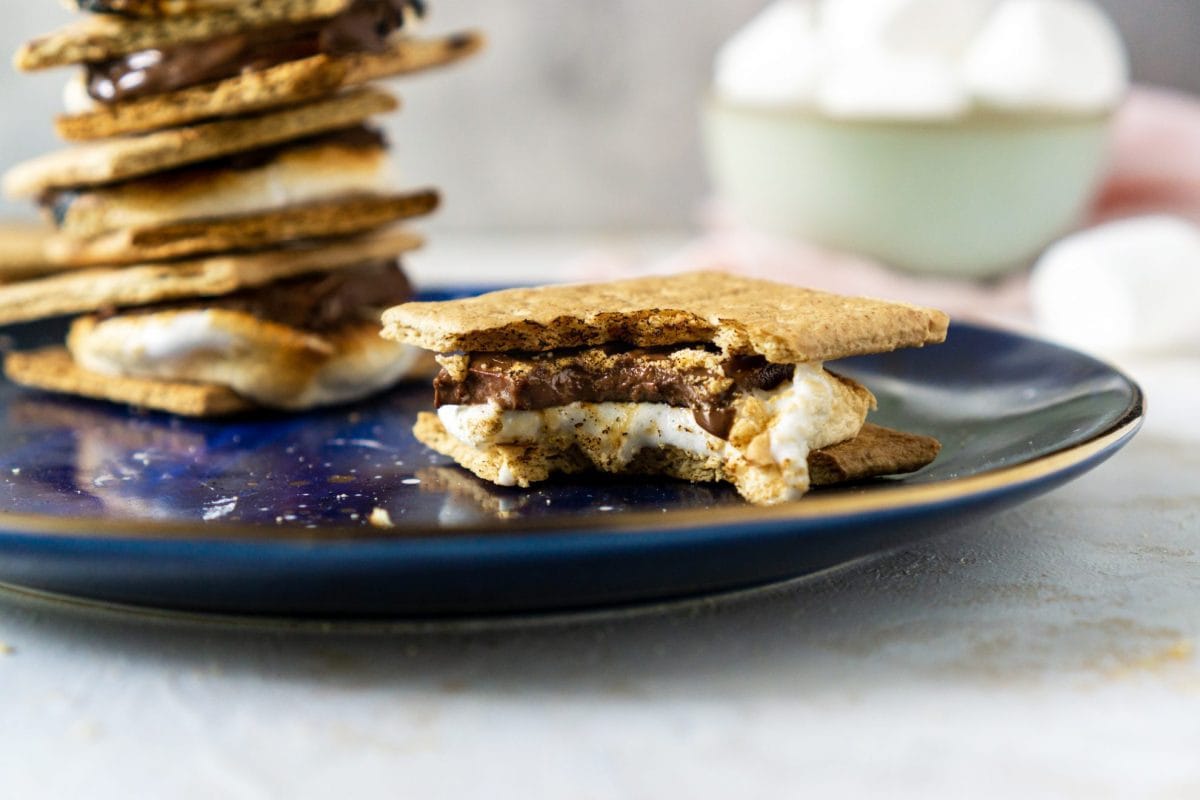 Smores Variations
Customizing smores is so much fun!!!! Here are our favorites and please feel free to leave your favorite ideas in the comments as well.
Opt for white chocolate or dark chocolate instead of milk.
Use any candy bar you'd like! Something with chocolate works best so it melts a little. Andes Mints, York Peppermint Patties and Reese's Peanut Butter cups are popular.
Sweetened toasted coconut- sprinkle some onto the melted marshmallow while it is still tacky.
Add crispy bacon or even bacon candy! You can also sprinkle a little bit of crumbled bacon.
Sliced strawberry after melting the marshmallow layer.
If you love sweet and salty, add a sprinkle of fleur de sel or crushed potato chips.
Graham crackers are great because they are hearty and large, but think outside of the box and opt for shortbread cookies or any other larger cracker. Even cookies like chocolate chip, snickerdoodles or even molasses cookies.
Nutella or cookie butter are great alternatives for the chocolate layer.
Swap out regular caramel dipping sauce for Bourbon Caramel.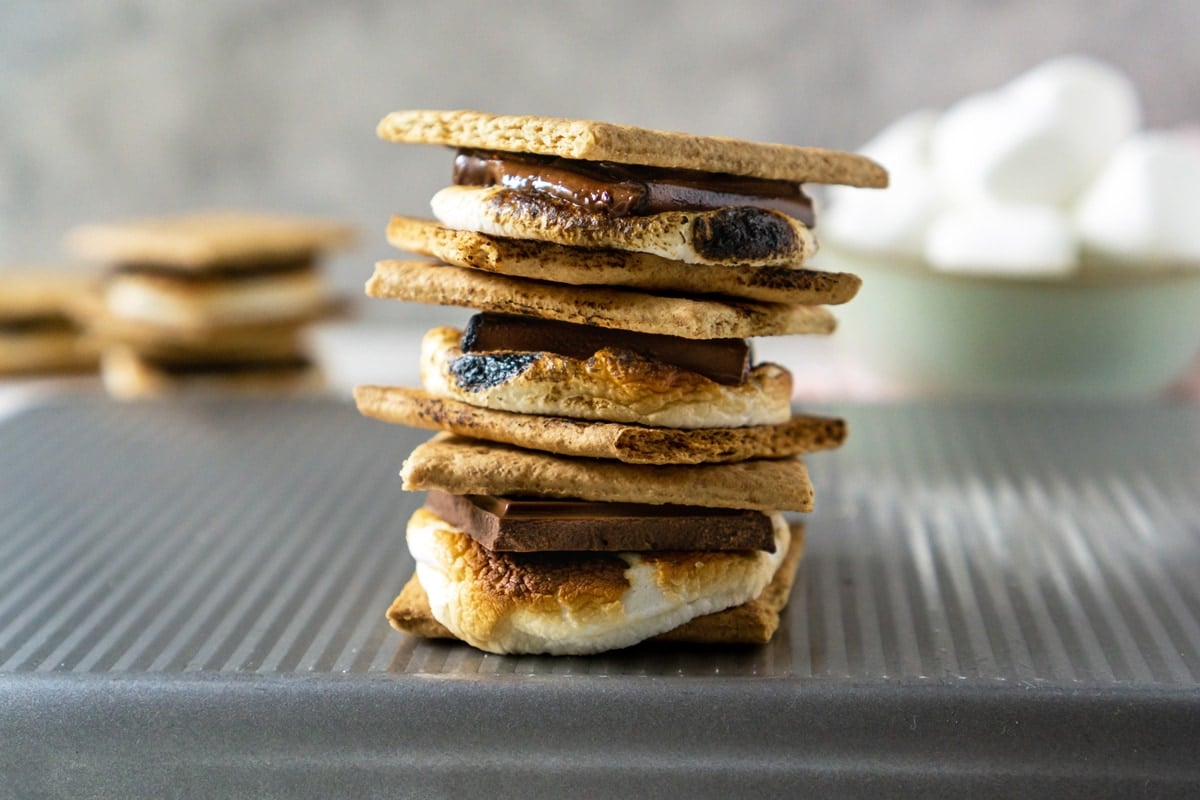 Leftovers & Storage
If you have leftovers, you are a better person than I. Unfortunately, smores aren't the best leftover. If you do find yourself needing to save a few, wrap in aluminum foil or place in a plastic bag or airtight container. Store at room temperature in a cool, dry place.
To reheat, place in a warm oven, around 200°F for 3-4 minutes, just enough to reheat the chocolate. Graham crackers might not ever get the same snap back. Do not microwave- it will just get soggy.
You can also make these and reheat as a toaster oven dessert!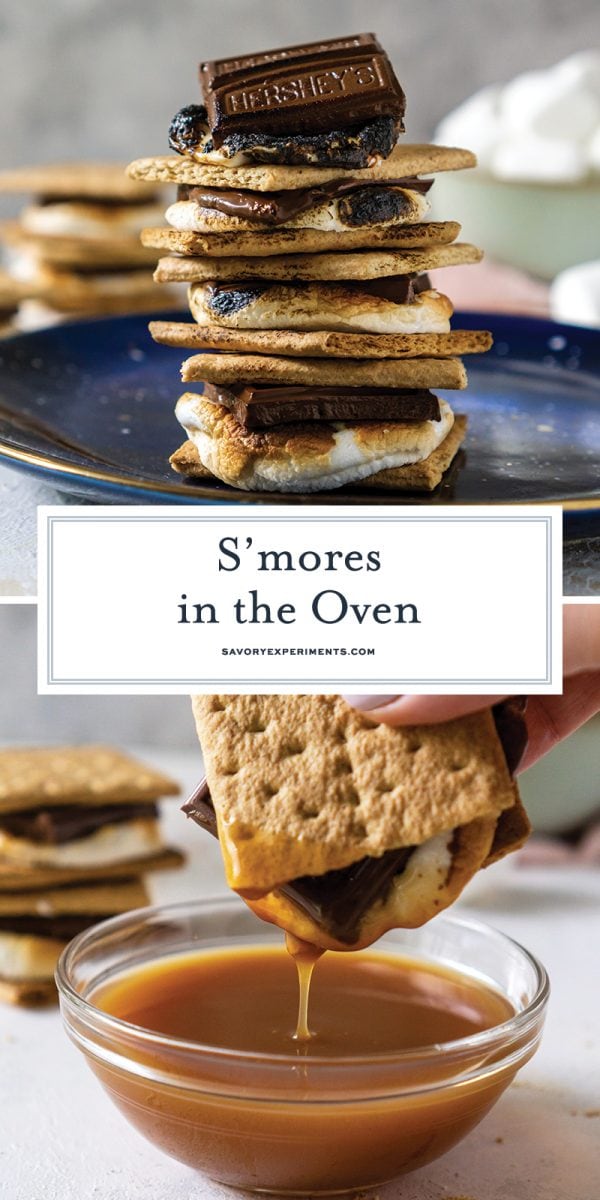 More easy dessert recipes: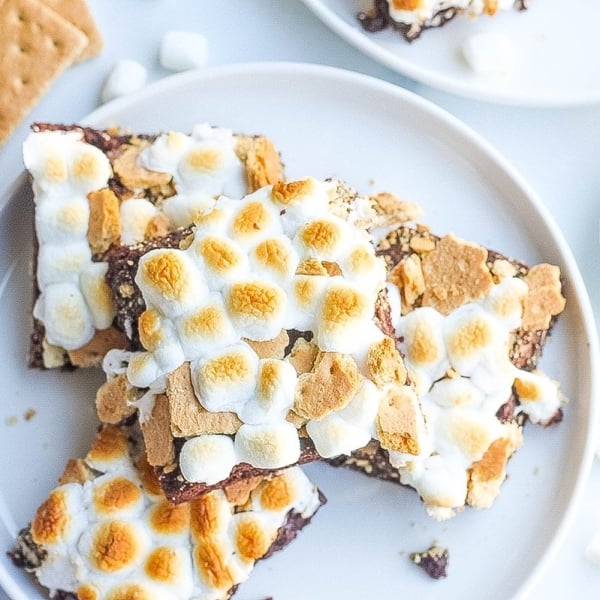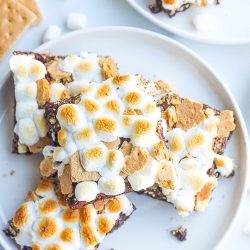 S'More Brownies
S'more Brownies is a delicious homemade brownie recipe made from double chocolate brownies, a layer of crunchy, salty pretzels and gooey melted marshmallows!
See The Recipe!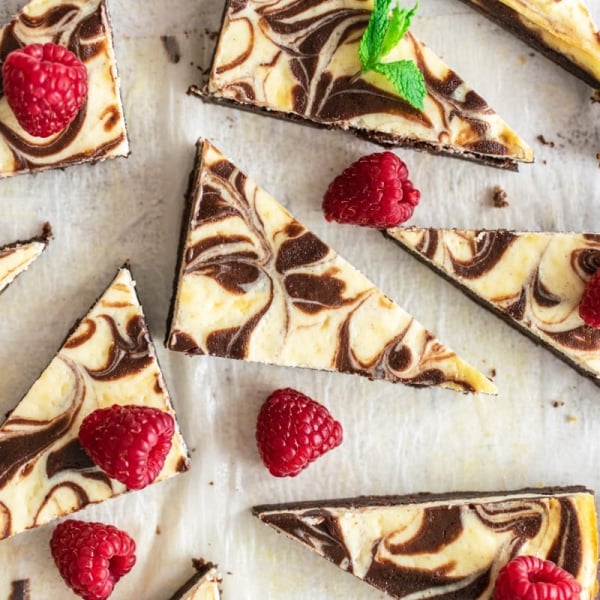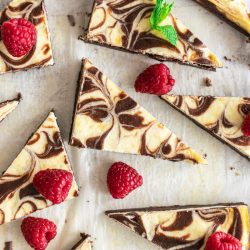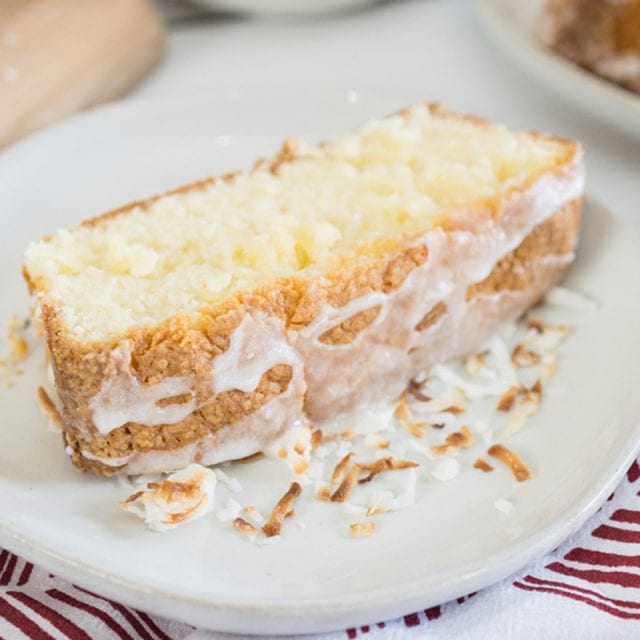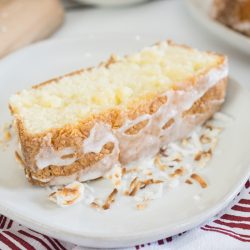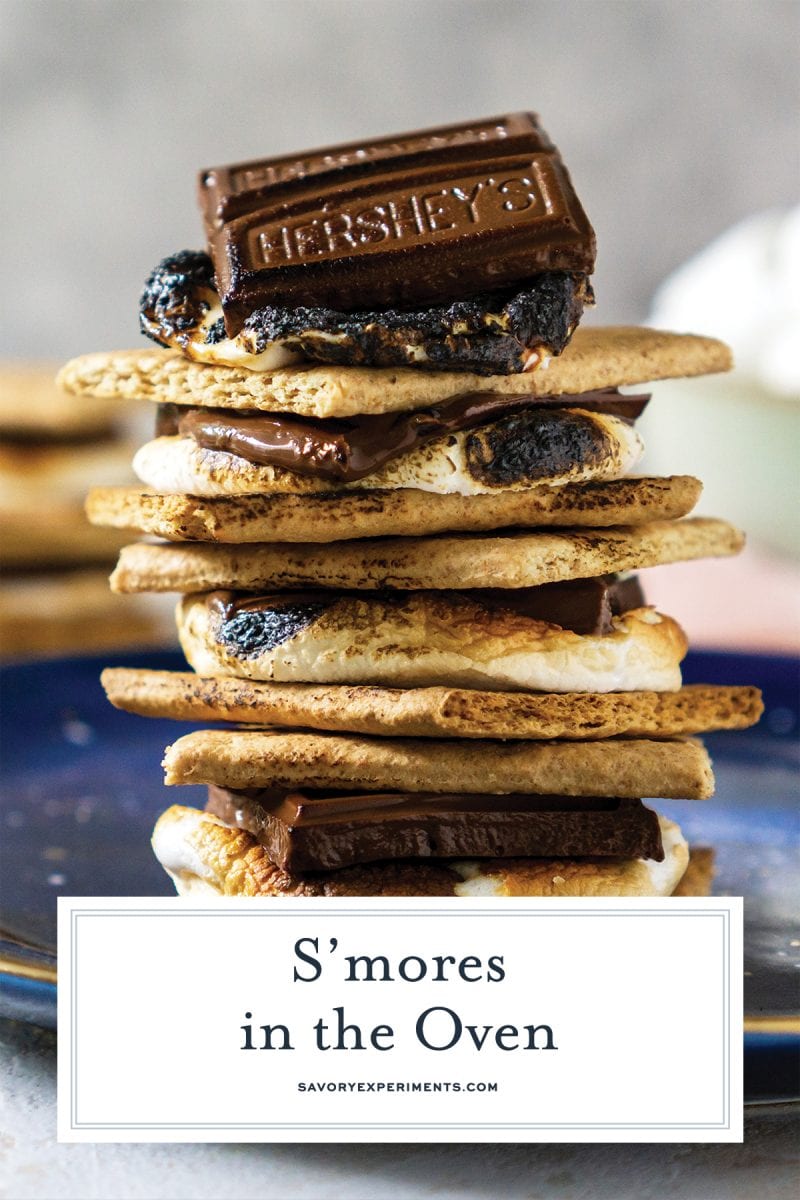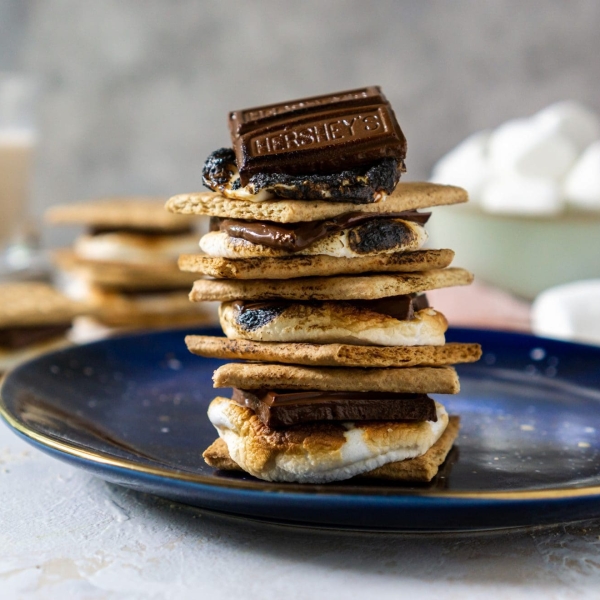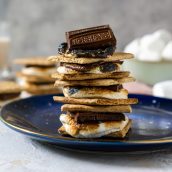 Smore in the Oven
How to make smores in the oven or toaster oven at home. Served with salted caramel sauce.
Ingredients
2

Hershey's Milk Chocolate Bar

, broken in half

4

Honey Maid Graham Cracker Squares

, broken in half

4

large marshmallows

1/2

cup

Salted Caramel Sauce

, optional
Instructions
Preheat oven broiler to high. Line a baking sheet with aluminum foil or parchment paper.

Place two halves of a graham cracker on a baking sheet, topped by a marshmallow. Place under broiler until marshmallow is brown and bubbly.

Remove from oven and immediately top each with half of a milk chocolate bar and remaining graham cracker halves. If you want the chocolate more melty, place the whole tray back into the oven while it is off (just warm).

Serve with caramel sauce.

If you've tried this recipe, come back and let us know how it was in the comments or ratings.
Notes
You can also use a kitchen torch to heat your marshmallow.
Nutrition
Calories:
135
kcal
,
Carbohydrates:
17
g
,
Protein:
1
g
,
Fat:
6
g
,
Saturated Fat:
3
g
,
Sodium:
54
mg
,
Potassium:
100
mg
,
Fiber:
1
g
,
Sugar:
9
g
,
Calcium:
16
mg
,
Iron:
2
mg