This soft and chewy Classic Snickerdoodles recipe is the BEST! With plenty of cinnamon flavor, this will be your new favorite cookie recipe!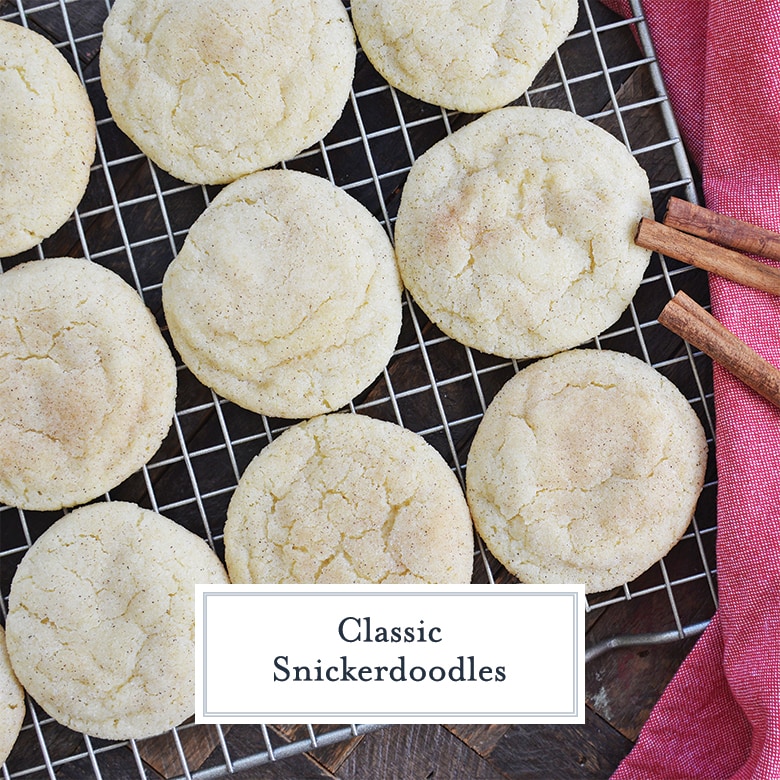 I first made Snickerdoodles in 6th grade home economics. I don't know what you are scoffing at most… the fact that there was still home ec or that I had never had a snickerdoodle.
They are a classic cookie and since I am trying to round out my collection of classic cookie recipes, snickerdoodles went onto the list.
Snickerdoodle Cookies
What is a snickerdoodle? Snickerdoodles are just a cinnamon sugar cookie or a sugar cookie with a cinnamon sugar coating. That is the main difference.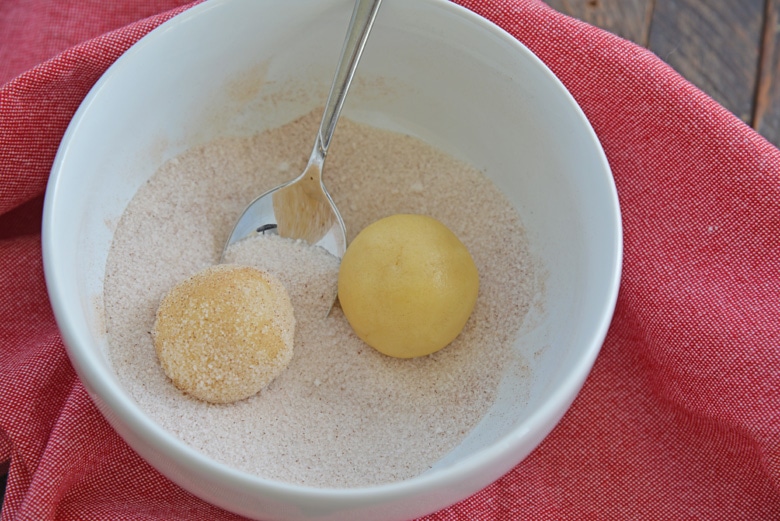 The dough is a butter base and made the same simple ingredients as most classic sugar cookie recipes.
Why are they called snickerdoodles?
The name is kind of silly and these cookies have been around so long, it is hard to trace back, but the most commonly accepted history is that they are German. "Snickerdoodle" is a loose translation from the German word Schneckennudeln, which means 'snail dumpling.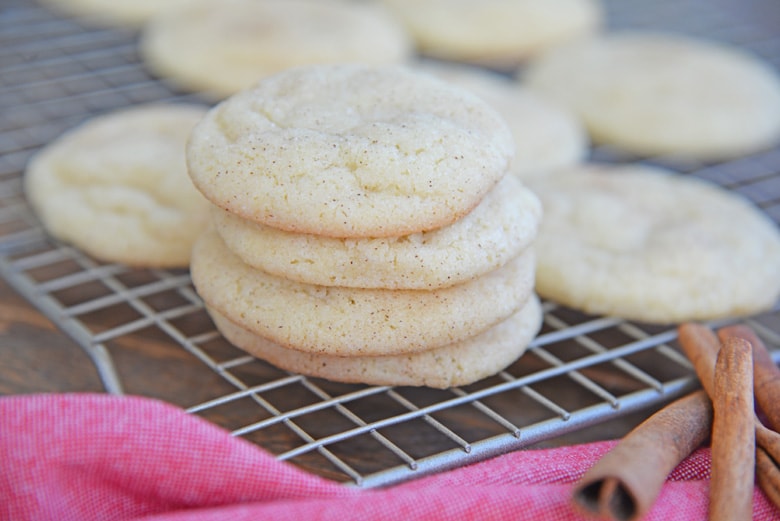 Ingredients for Snickerdoodles
Butter
Sugar
Eggs
Baking Soda
Cream of tartar
Vanilla
Salt
Flour
Cinnamon
Snickerdoodles Recipe
Cream butter first to whip it up good, then add sugar. You want to minimize the amount of time actually spend mixing together ingredients to prevent dry cookies.
The more mixing = the more air is introduced into the cookie dough to dry them out. Add egg and vanilla.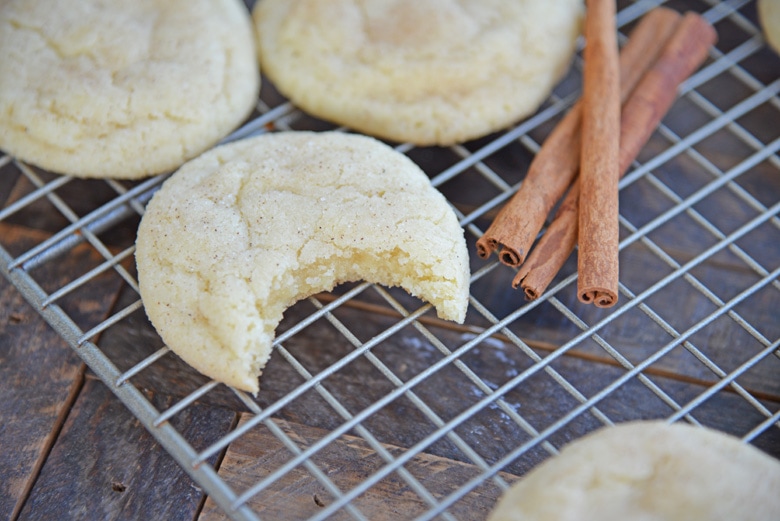 Sift together cream of tartar, baking soda, fine sea salt and flour. If you don't have a sifter, whisk the dry ingredients together. This helps to evenly distribute these ingredients through the dough and break up any large clumps. Don't skip this step!
I like to use plastic wrap for chilling my snickerdoodles dough because it takes up less space in the fridge and also keeps the cookie dough moist. If you flatten it into a disc shape, it will chill faster.
I like to use insulated cookie sheets for baking. This allow hot air to circulate around the whole cookie and makes it less likely for them to burn.
Never use cooking spray or grease for cookies, as it usually burns too. Instead, use a piece of parchment paper (NOT WAX PAPER). This also makes for easy clean up!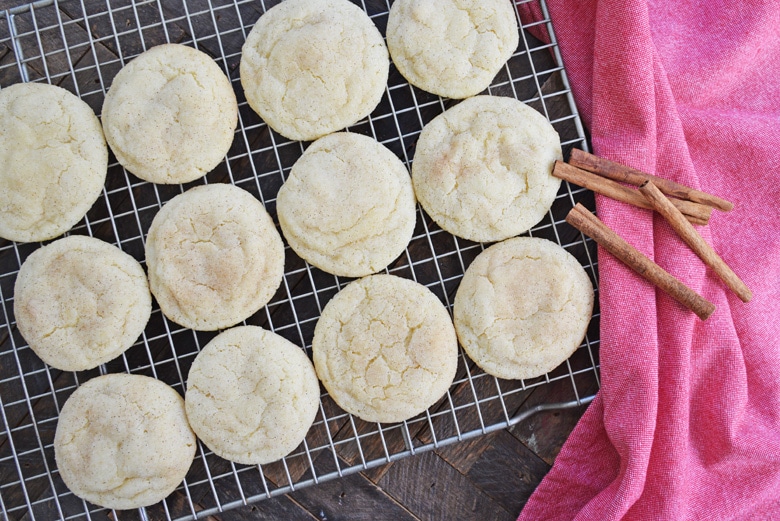 Roll them in cinnamon sugar and then bake. Most people leave their cookies in too long. The trick is to take them out right before they look fully cooked. They will have a few cracks, but the cracks will look shiny and raw. TAKE THEM OUT NOW!
Cool your snickerdoodles on the baking sheet for 2-3 minutes, but then transfer to a cooling rack. If you leave them on the hot cookie sheet, they will continue to cook. I've actually burned the bottom of cookies by making this mistake. Don't be me.
Cream of Tartar
Yes, you need it. I know what you are asking in your head… do I really need cream of tartar and the answer is YES.
Cream of tartar is what makes snickerdoodles different from sugar cookies (although I do use it in my lemon sugar cookie recipe). It is a byproduct of wine making and considered to be an acid.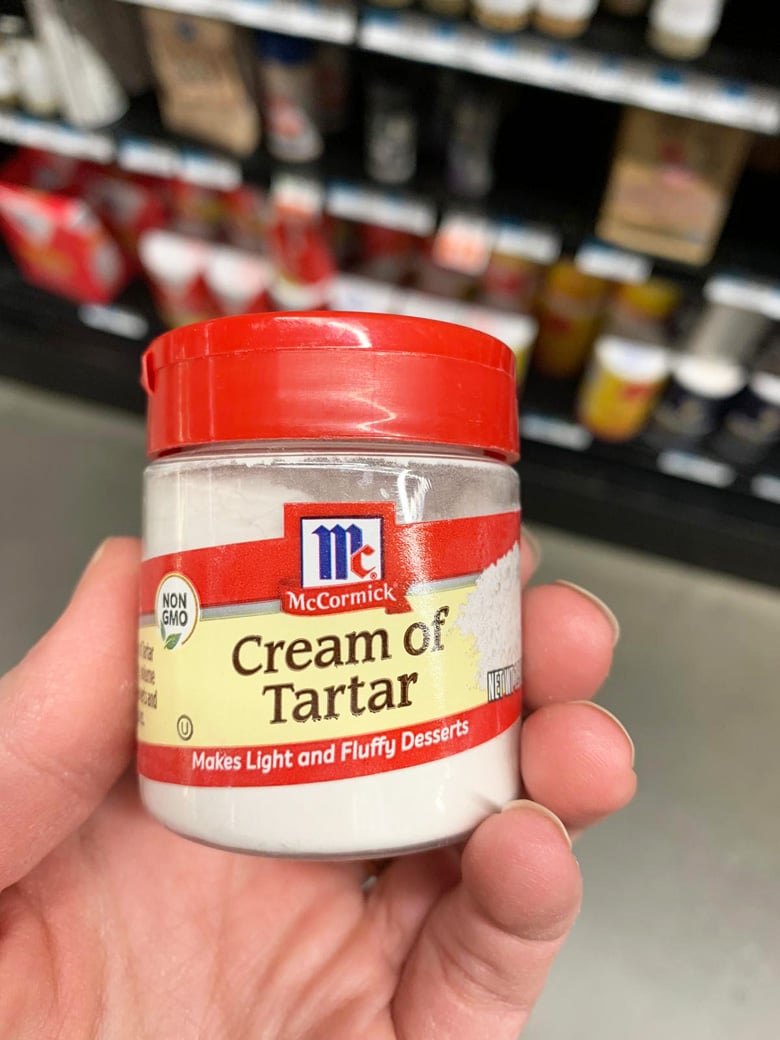 It is most commonly known for helping to stabilize egg whites in meringue, but it is used for other baking purposes too, like in cookies.
Because it is an acid, it has a little tang to it. The acid also helps them be more chewy instead of super soft and moist. Cream of tartar prevents the sugar from crystalizing and therefore it melts and gets chewy instead of crystalizing , hardening and getting crunchy.
Mind blown, I know!
Butter or Shortening
Cookies made with butter have the tendency to spread more while cookies made with shortening are more apt to hold their shape and bake slightly up instead of out.
This is why shortening is the preferred fat for sugar cookie cutouts but anything you roll in a ball and want to spread into a perfect, moundy circle, (like snickerdoodles) is best with butter.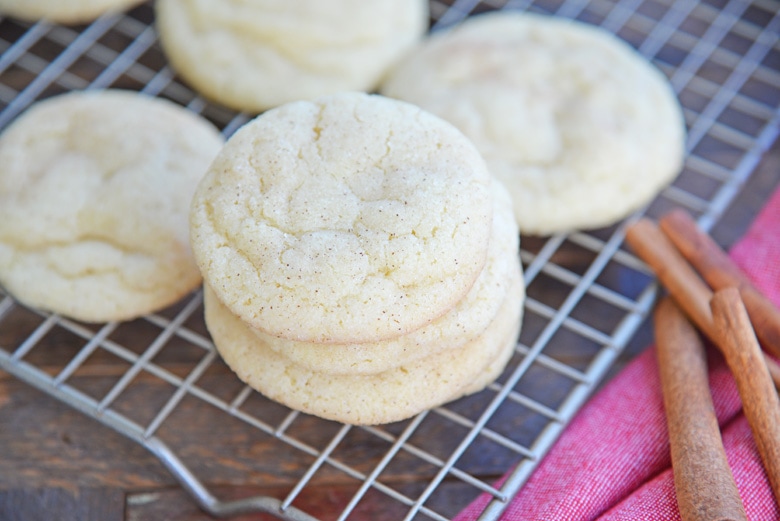 Butter also adds more flavor to cookies. You can use butter flavored shortening to try and get the flavor without the spread.
Using half butter and half shortening is also an acceptable substitution. When you can sub one for the other really depends on the recipe.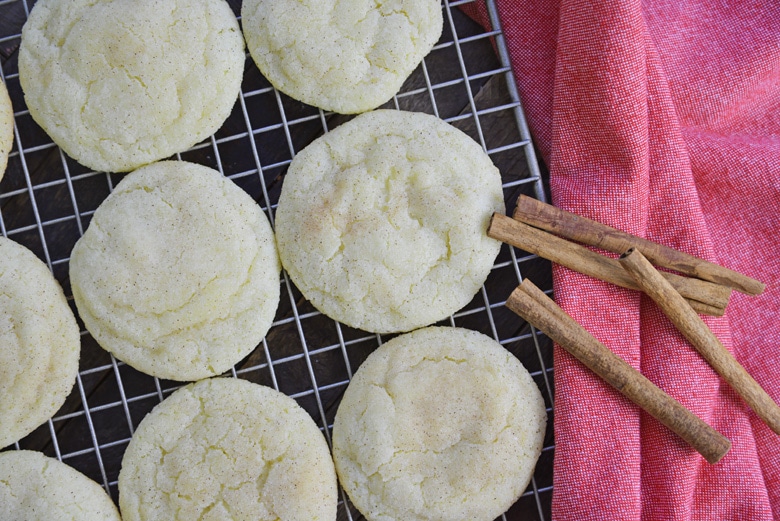 Most cookies that use butter will need to have some refrigeration time to let the butter reharden a little before cooking. If the butter is too soft, the cookies will be super thin and crispy. However, if that is what you after, then skip the chill time.