My Slow Cooker Pork Ragu is a hearty, vegetable-packed sauce that is perfect for any pasta you like.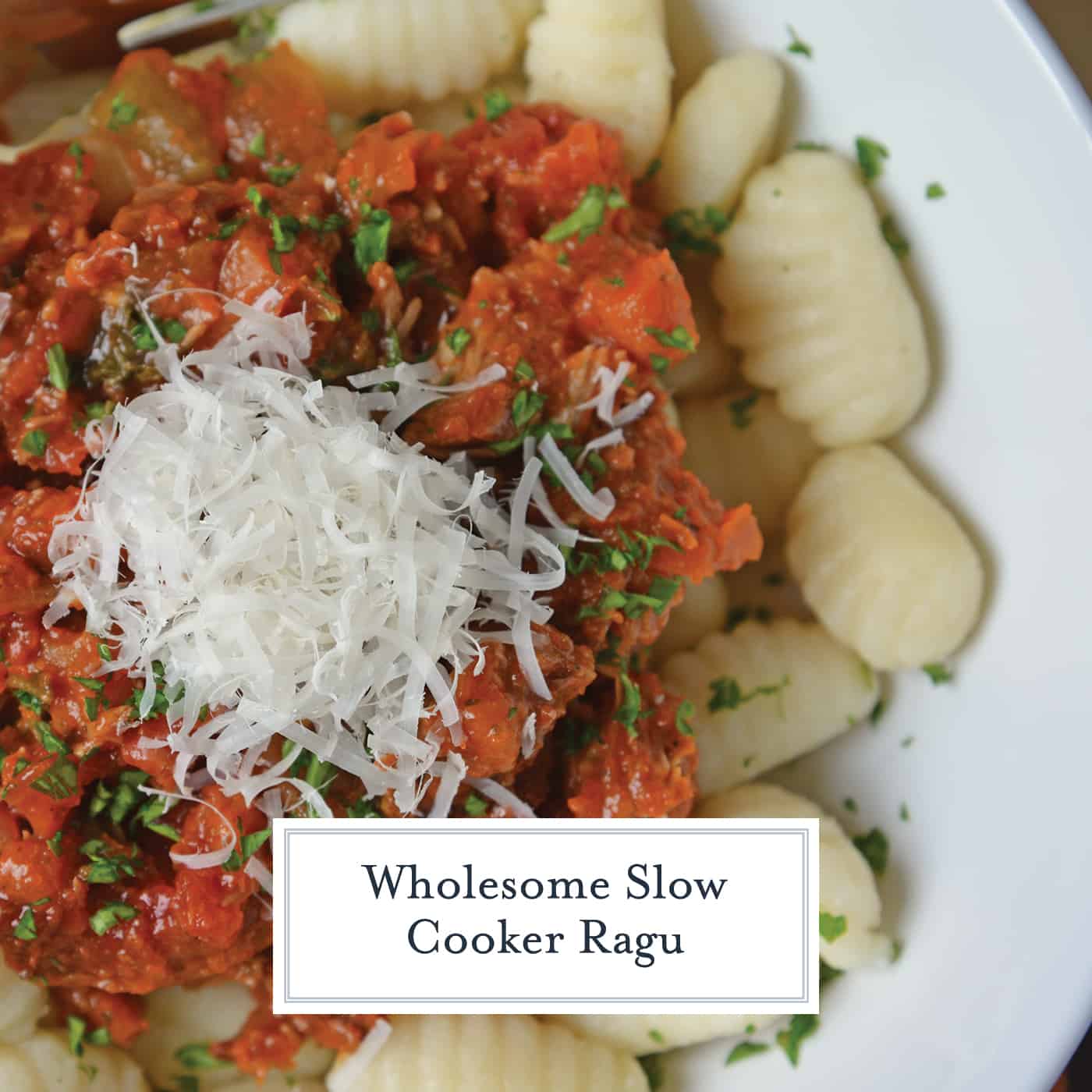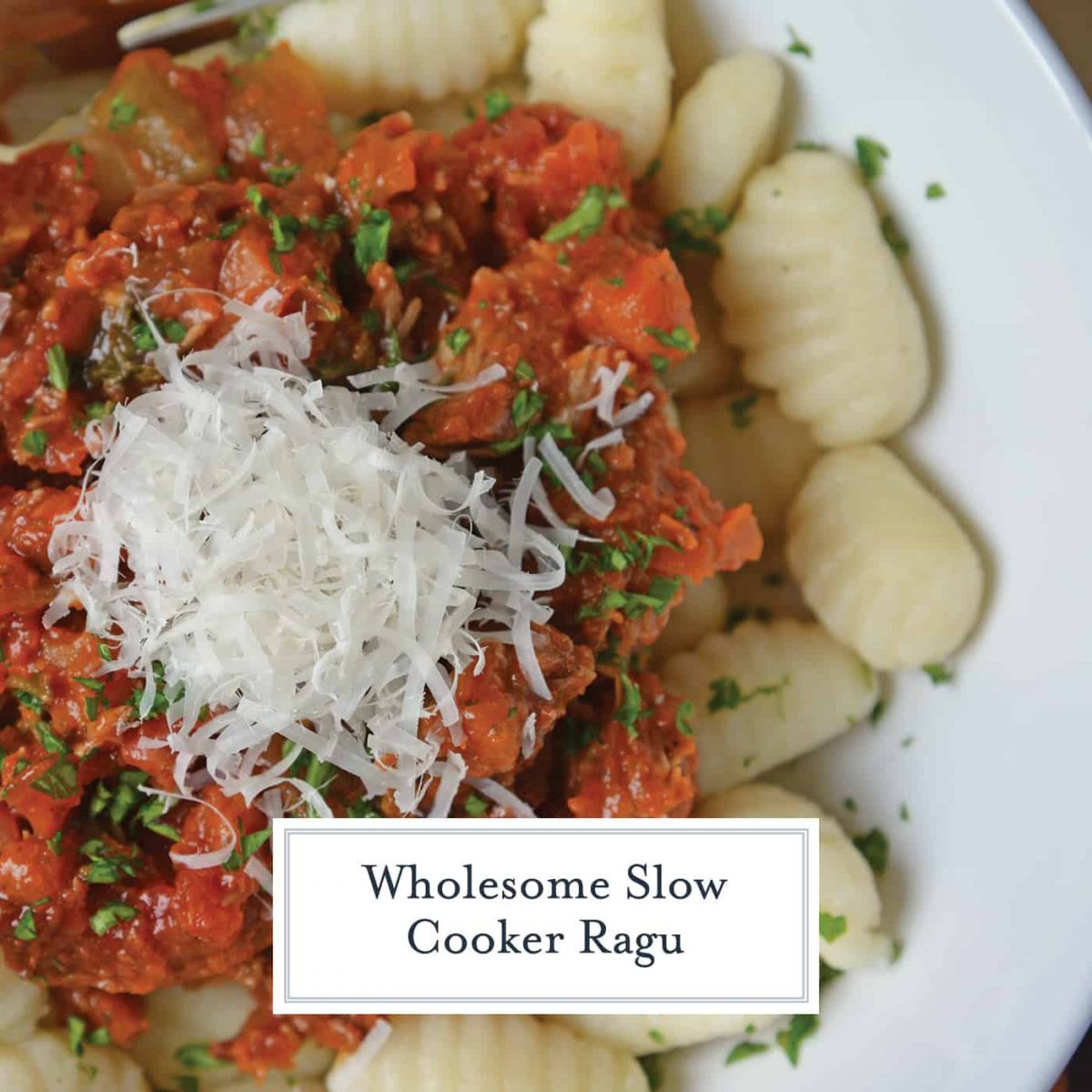 What is Ragu?
Ragu isn't necessarily a tomato-based "spaghetti sauce," although it we often think of it that way. Ragu is essentially a rich, slow-cooked sauce, made for pasta, consisting primarily of meat.
Often times this includes tomatoes and concentrated tomato paste as well as vegetables and other liquids. Things like alfredo, scampi, carbonara and other sauces do not fall into this category.
In the case of Slow Cooker Ragu, I am simmering pork in red wine and/or diced tomatoes and their juices as well as carrots, celery, onion, garlic and the infamous "super green," kale.
Using a slow cooker to make ragu is a revelation. There is no sauteing each ingredient one by one.
Taking things out or putting them back in. You don't have to stir things every 15 minutes and check in on the sauce.The slow cooker eliminates all of that and while I am all for a sauce that takes all day, I also love being able to walk away from a meal so I can get other things done.
It is also a great game day recipe. Get things going, watch the game, and when the time is right, boil the pasta and feed a crowd.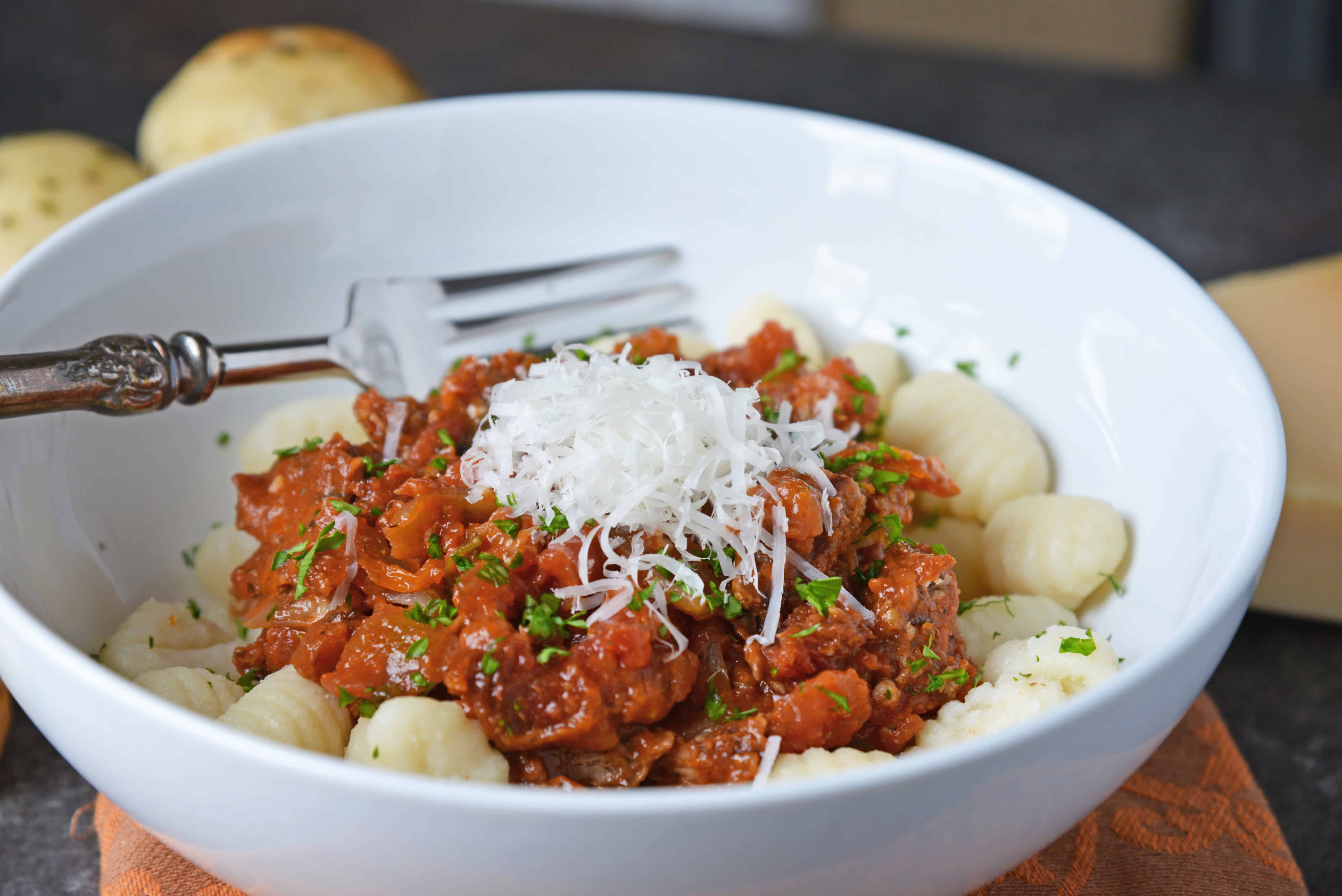 Why You'll Love This Slow Cooker Pork Ragu
Tender pork slow cooking in a hearty tomato sauce that is packed with flavor- what's not to love!
Ingredients for Pork Ragu
When it comes to pork recipes, this ingredient list is a little long. But you probably have most of them on hand already.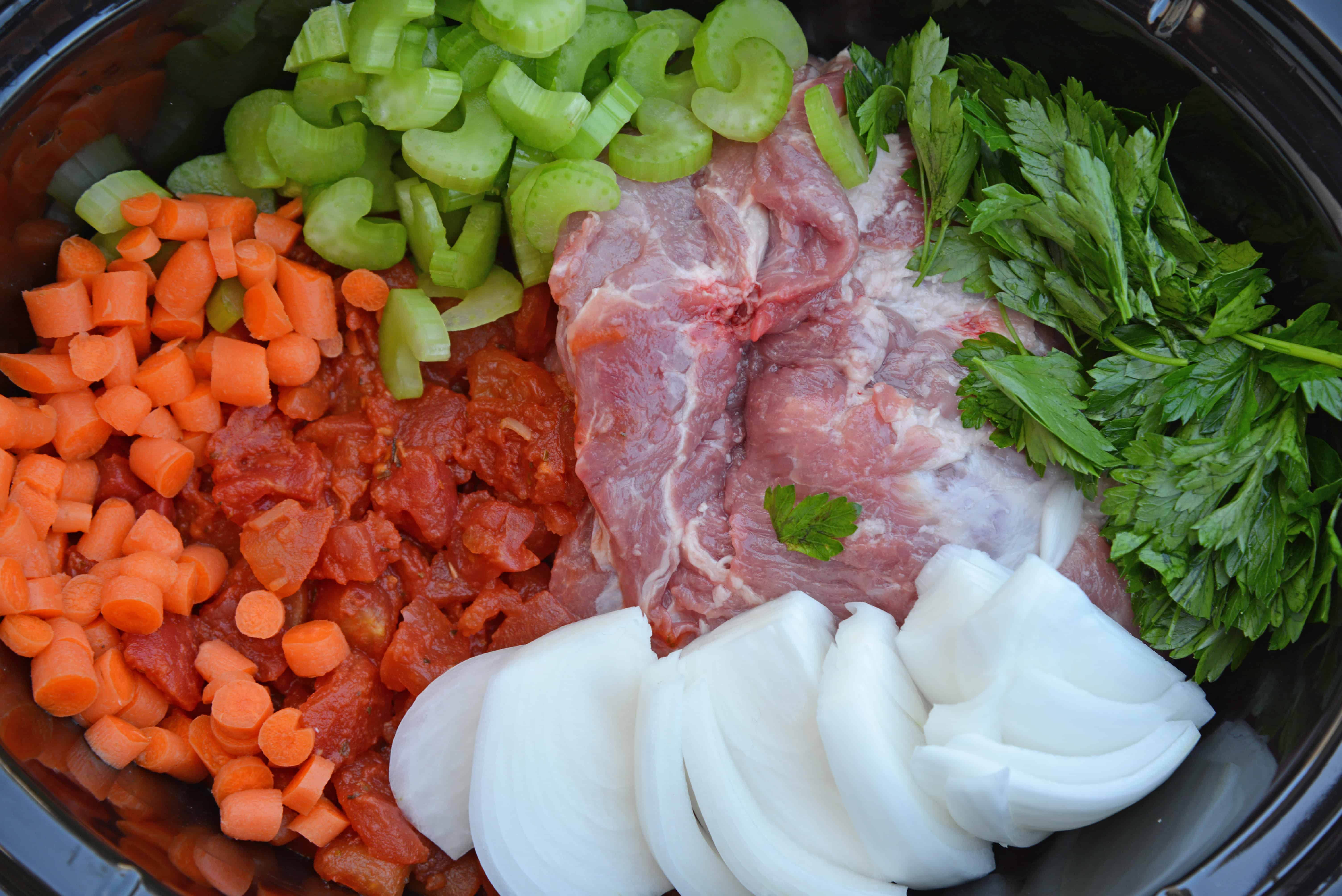 How to Make Slow Cooker Pork Ragu
You are going to love how easy it is to make this slow cooker pork ragu!
Add ingredients to slow cooker. Place onion through black pepper in your slow cooker, mix with a spoon. Place roast in slow cooker, smear the top of the roast with mixture. Set slow cooker for low.
Shred pork. Thirty minutes prior to serving, skim off any excess fat that has risen to the top and remove roast. Shred roast using two large forks. Return meat to the slow cooker and add unsalted butter and kale. If your sauce requires additional thickening, add the cornstarch slurry.
Prepare desired pasta. Top pasta with Slow Cooker Ragu and enjoy!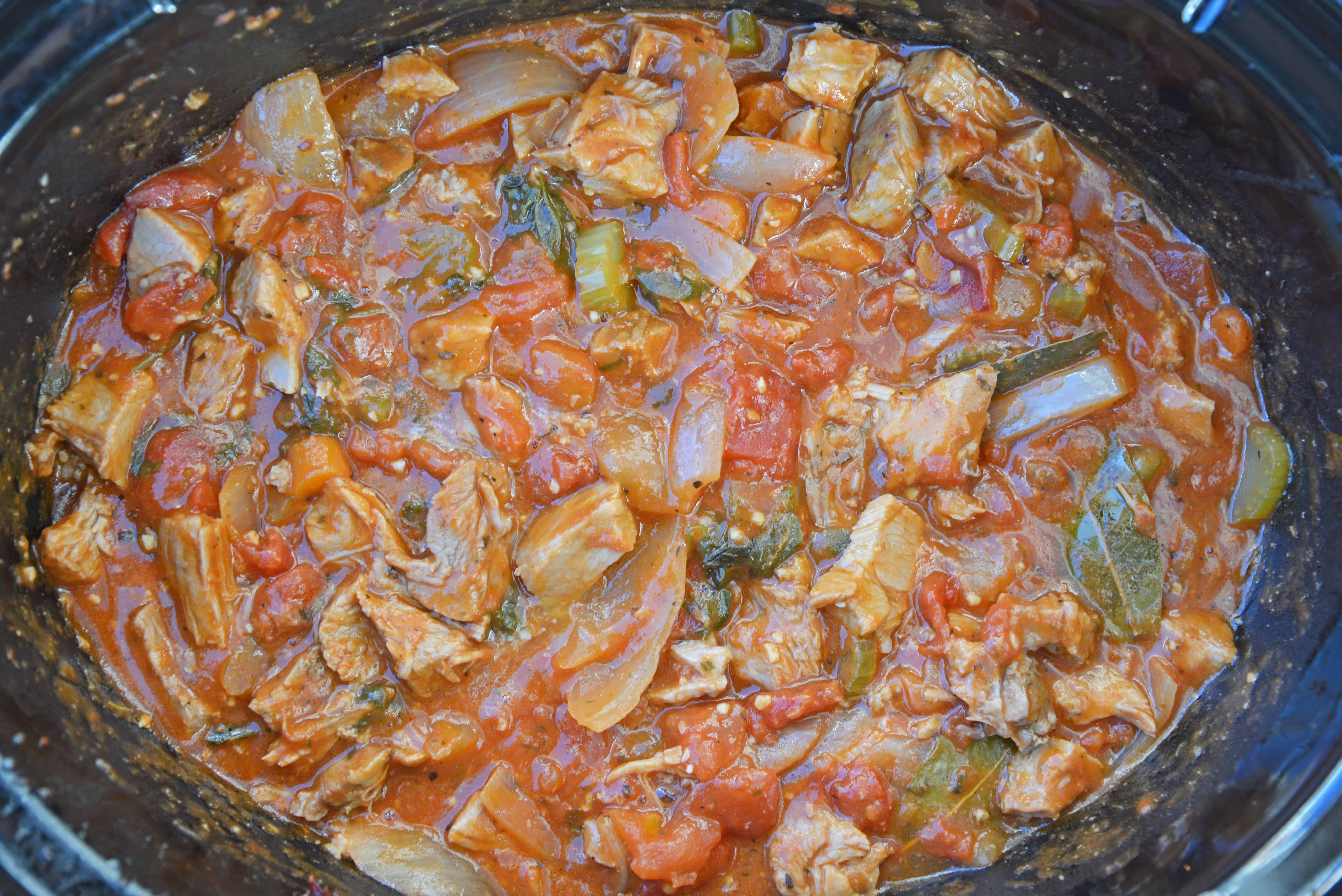 What to Serve with Slow Cooker Pork Ragu
Our favorite things to serve this pork shoulder ragu with is some crusty bread like garlic bread or italian bread and a nice bold glass of wine. It's a great recipe to make when entertaining, because it feeds quite a bit of people.
You can serve it alongside a serving of creamy polenta, your favorite pasta like fresh pappardelle pasta or even spaghetti squash if you're trying to cut carbs. This easy meal tastes great with so many things. I've also served it over eggplant parm.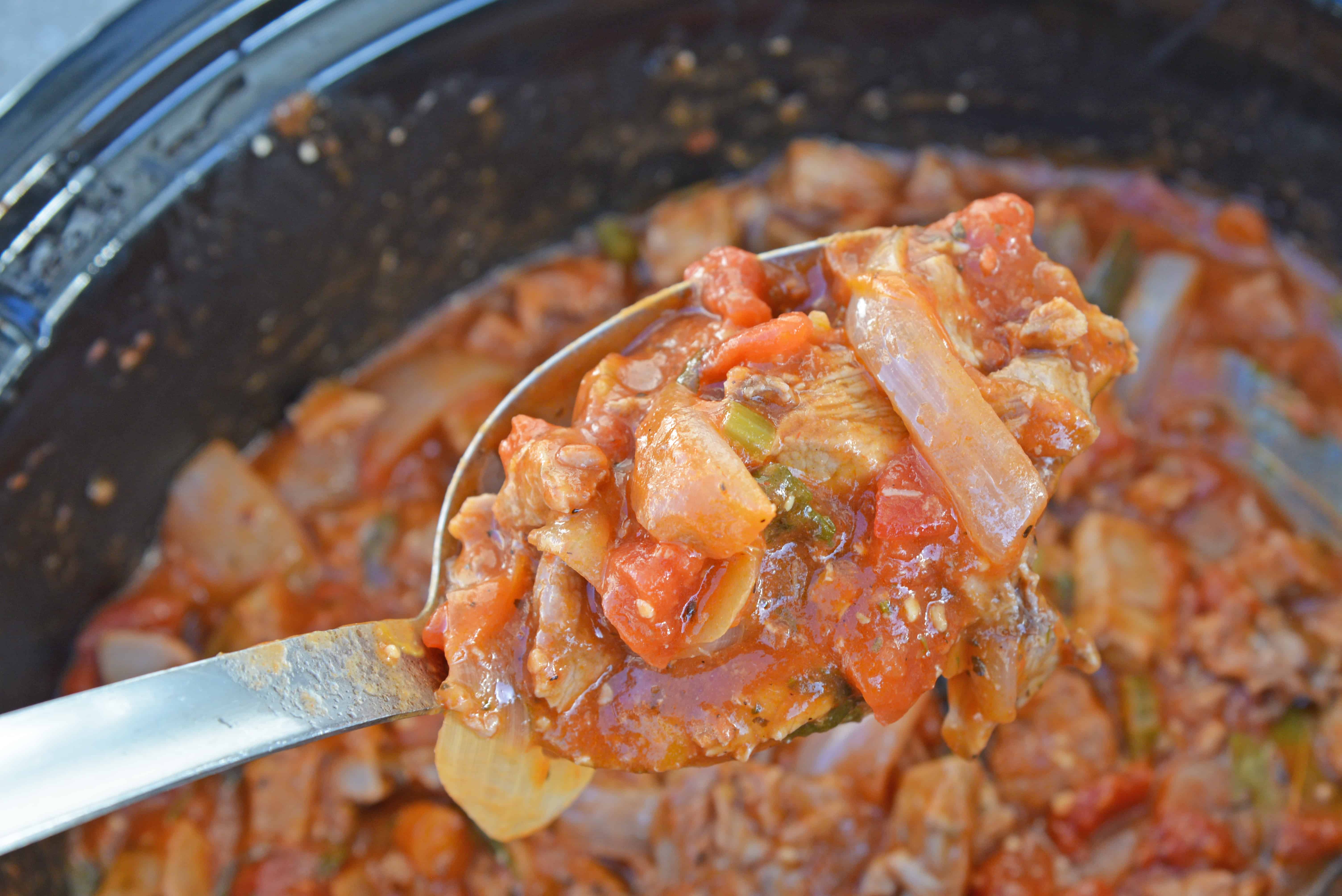 Variations
The best part of this meal is that there are plenty of ways to make it your own.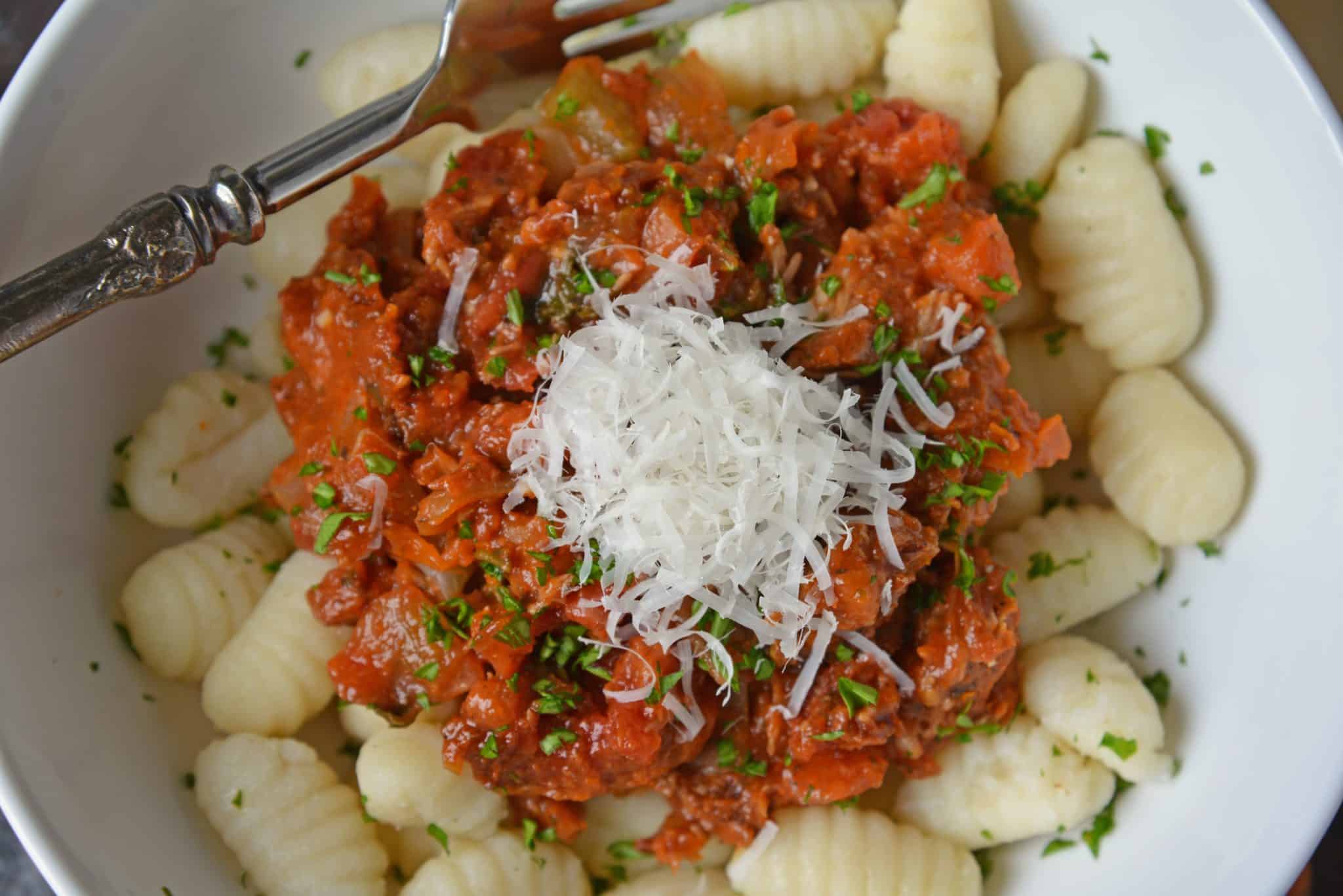 Storage and Freezing
Can you make pork ragu ahead of time?
Yes! This recipe tastes even better the next day! Store any leftovers in an airtight container in the refrigerator for up to 5 days. Reheat on the stovetop or in the microwave.
Can you freeze pork ragu?
You can make a large batch and freeze half for another night. You can also freeze individual portions in freezer bags for lunches or single-serving meals. Thaw in the fridge and reheat as you would leftovers.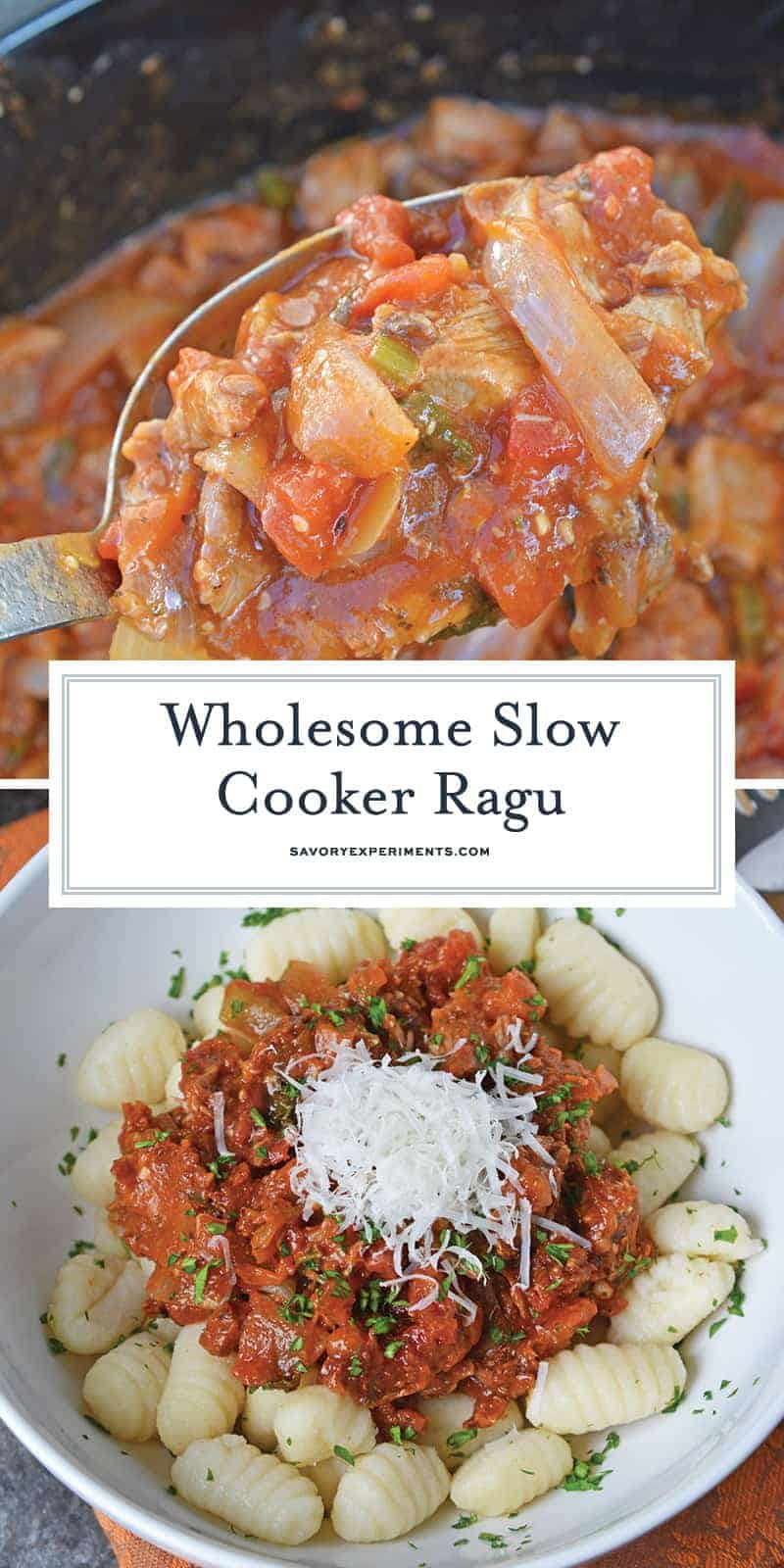 Frequently Asked Questions
Should pork be covered with liquid in slow cooker?
Although you do need a good amount of liquid in the slow cooker, it does not need to cover the pork.
Do I need to put water in slow cooker with pork?
You need some sort of liquid, but this recipe does not call for water. The wine and tomatoes are enough.
What is the best cut of meat for a ragu?
You can use really any cut of meat that you desire, we just prefer a roast.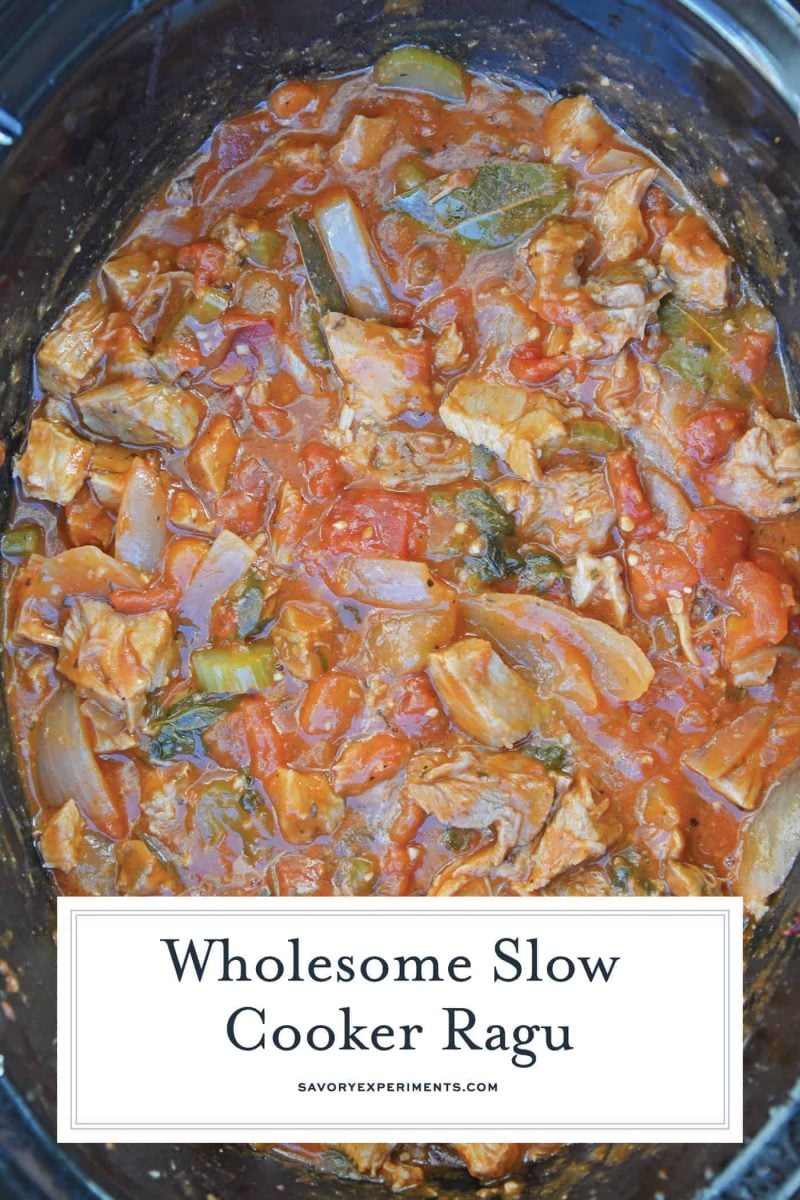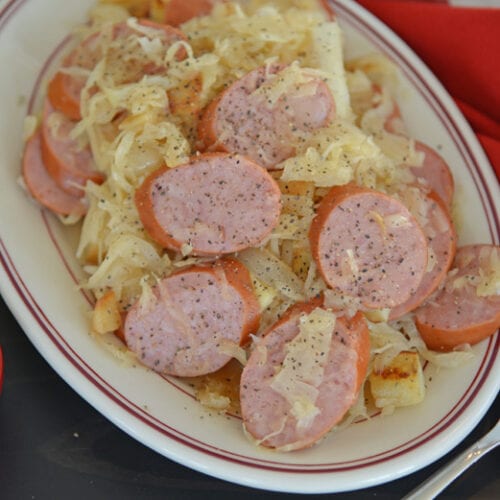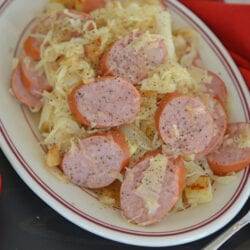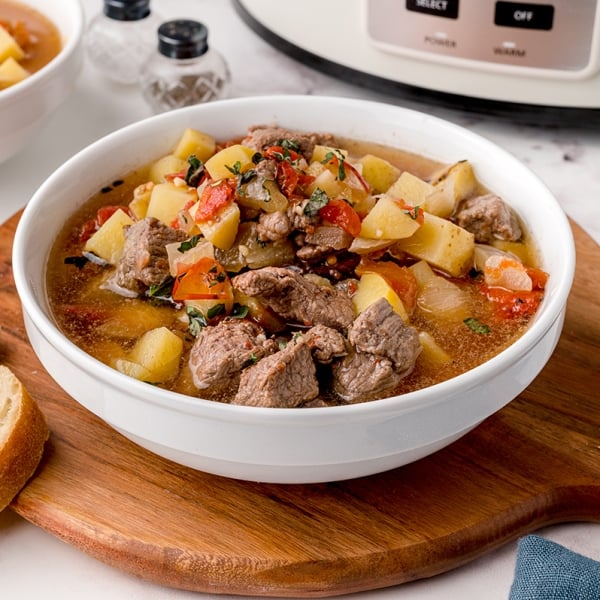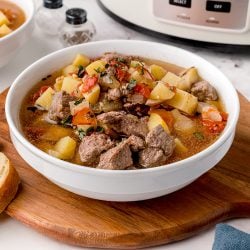 Slow Cooker Beef Stew Recipe
Beef Stew is one of the most iconic comfort foods and this version features tender beef, onions, potatoes, fire roasted tomatoes in a rich herb filled stew. This recipe can be made in the slow cooker or Dutch oven.
See The Recipe!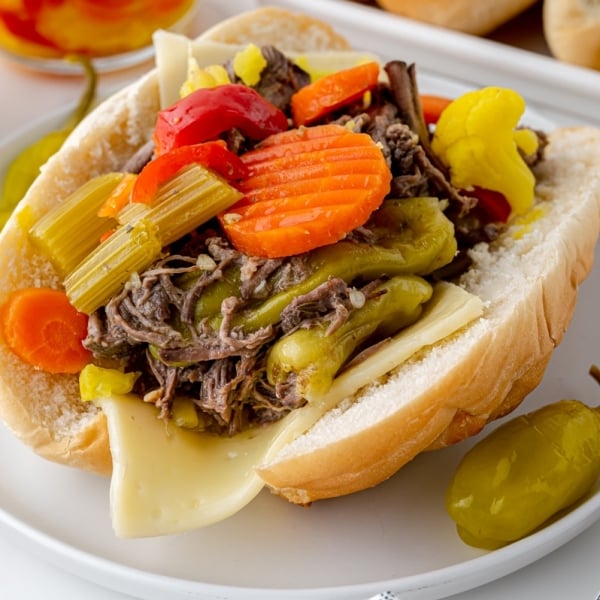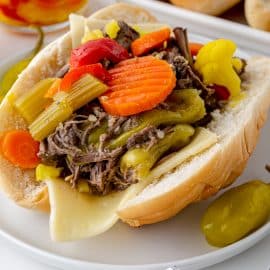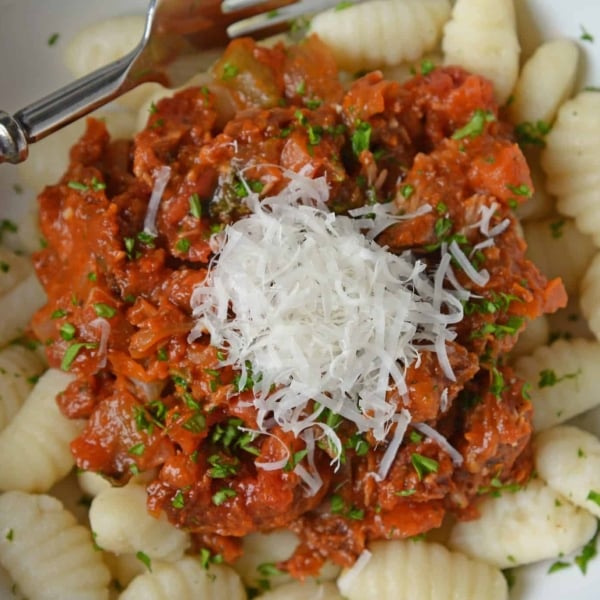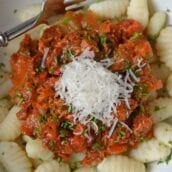 Slow Cooker Pork Ragu Recipe
Slow Cooker Ragu uses a blend of 7 vegetables with shredded pork and flavorful spices to make a hearty and delicious ragu sauce. Serve over pasta.
Instructions
Combine the onion, garlic, celery, carrots parsley, diced tomatoes, tomato paste, red wine, Italian seasoning, bay leaves, salt and pepper in the slow cooker pot. Place the roast in the top and spoon some of the tomato mixture over the top. Set the slow cooker for low for 6 hours.

Thirty minutes prior to serving, skim off any excess fat that has risen to the top, fish out the bay leaves and remove the roast. Shred the roast using two large forks, returning the meat back to the sauce.

Stir in the butter and kale. If your sauce requires additional thickening, you can combine 2 tablespoons cornstarch in 2 tablespoons of water, whisking out any lumps, and then stir into sauce.

Prepare your desired pasta and serve over top.

If you've tried this recipe, come back and let us know how it was in the comments or star ratings!
Notes
Buying vegetables pre-chopped is a huge time saver.
Nutrition
Calories:
345
kcal
,
Carbohydrates:
16
g
,
Protein:
41
g
,
Fat:
11
g
,
Saturated Fat:
4
g
,
Cholesterol:
118
mg
,
Sodium:
757
mg
,
Potassium:
1313
mg
,
Fiber:
3
g
,
Sugar:
8
g
,
Vitamin A:
2360
IU
,
Vitamin C:
19.1
mg
,
Calcium:
68
mg
,
Iron:
3.3
mg