I love how syrup seeps out the sides of my Cherry Hand Pies.One of those things that are perfect in their imperfection. Also known as Toaster Strudels!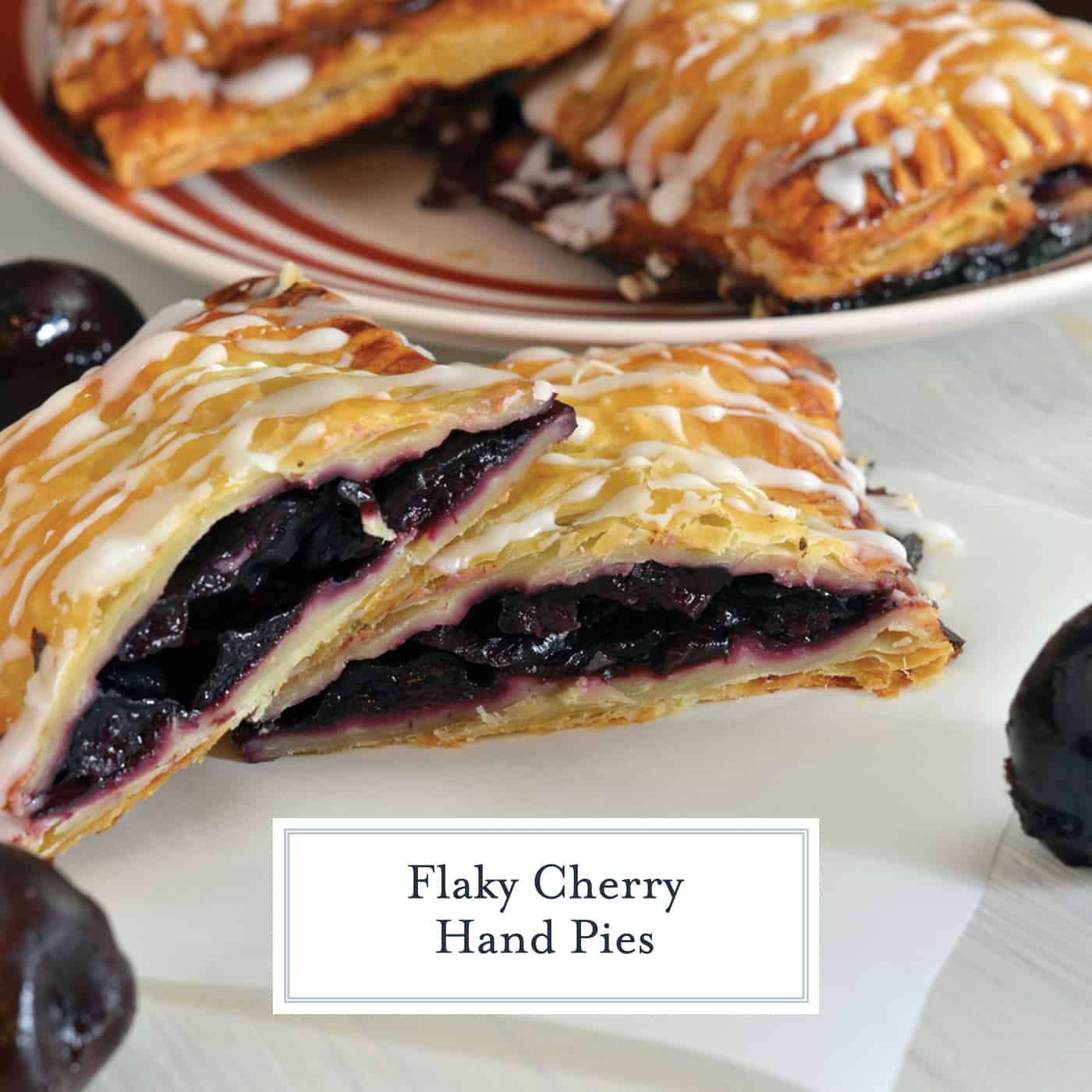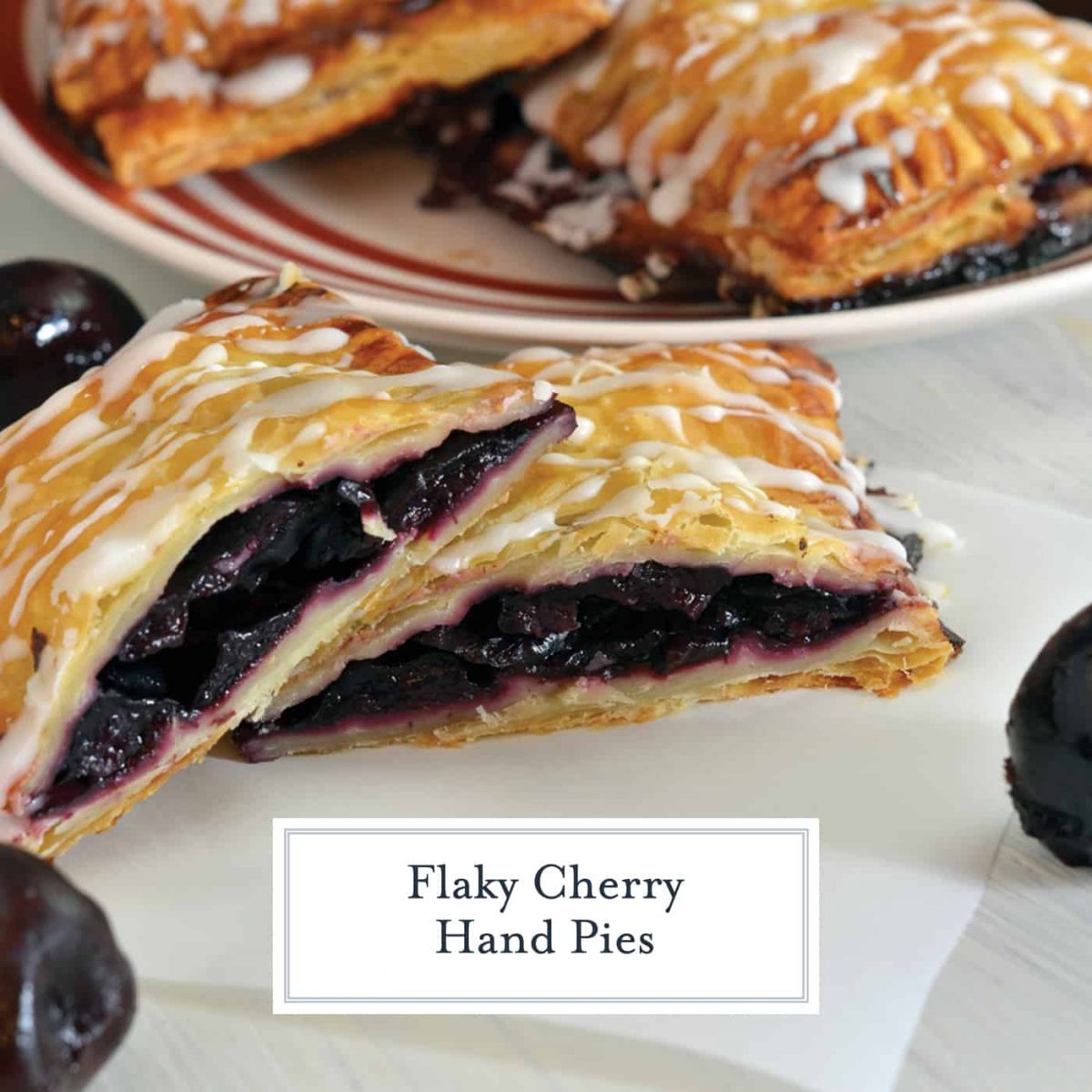 Cherry Hand Pies use 6 easy ingredients to make a quick and delicious cherry dessert. Can be made with fresh or frozen cherries.
Whatever you stuff into your hand pie recipe, the uneven edges with fruit oozing out are what make them so unique and fun. They are also simple enough to make, using only puff pastry and a quick and low ingredient filling.
For my hand pies, I used frozen cherries. It is winter, of course. I am a lover of summer fruits and cherries are at the top of my list.
I have literally eaten a couple pounds in day for breakfast and lunch. While frozen cherries aren't that great to eat merely defrosted, I can still get my cherry fix by baking them in buttery pre-made pastry, a little lemon juice, sugar and cornstarch to thicken up the natural juices.
On this particular day, the stars aligned. I had recently seen a cherry hand pie recipe in the margins of Bon Appetit Magazine, I needed just a small amount of puff pastry for an escargot dish, leaving 1 1/2 sheets and I had frozen cherries. Why not make cherry hand pies?
Two things to keep in mind when making Cherry Hand Pies. Frozen cherries are sometimes labeled as "bitter" and might require additional sugar. I try to find the sweet cherries.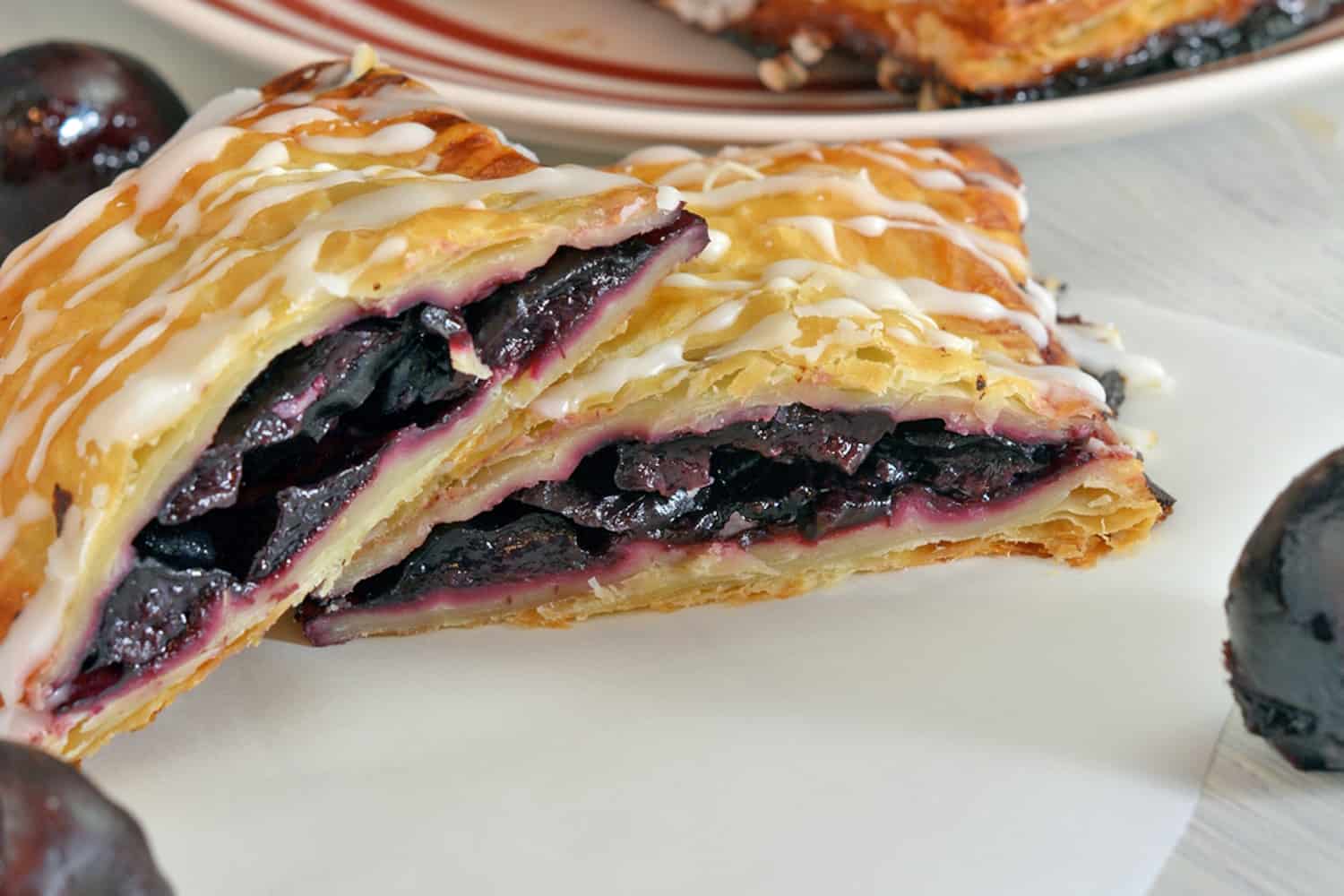 I also prefer an all-butter puff pastry to a shortening base, but most folks can't taste the difference. Or don't care. LOL.
If you love cherries the way I do, check out these other cherry recipes!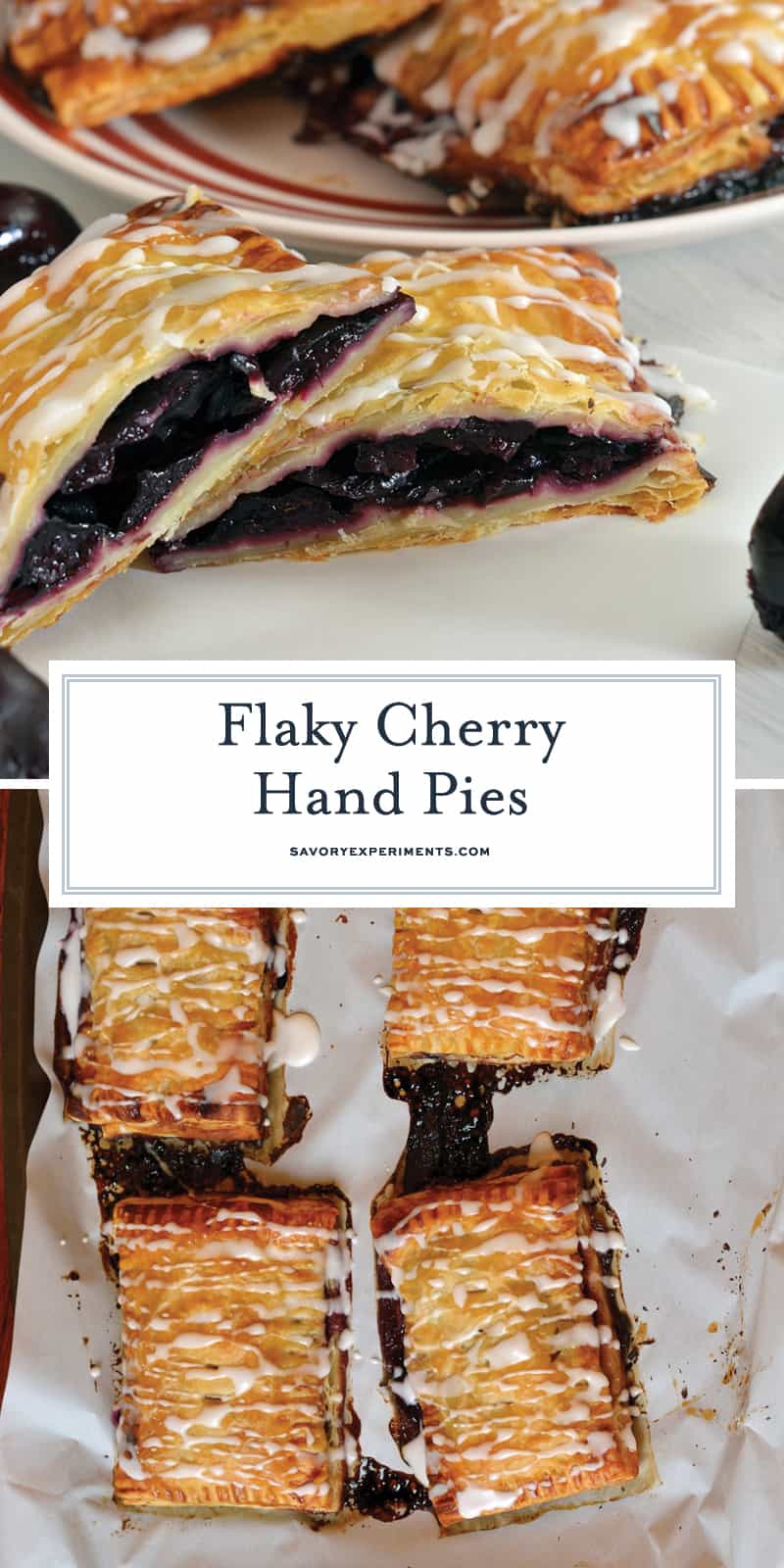 CONNECT WITH SAVORY EXPERIMENTS!

Be sure to follow me on social media, so you never miss a post!

Facebook | Twitter | Youtube
Pinterest | Instagram

Get our FREE 8 Day E-Course on How to Be a Better Home Cook. Sign up HERE!