This pumpkin snickerdoodles recipe makes the best cakey cookies that are full of fall flavors. Pumpkin and pumpkin spice are married together to create the perfect fall cookie.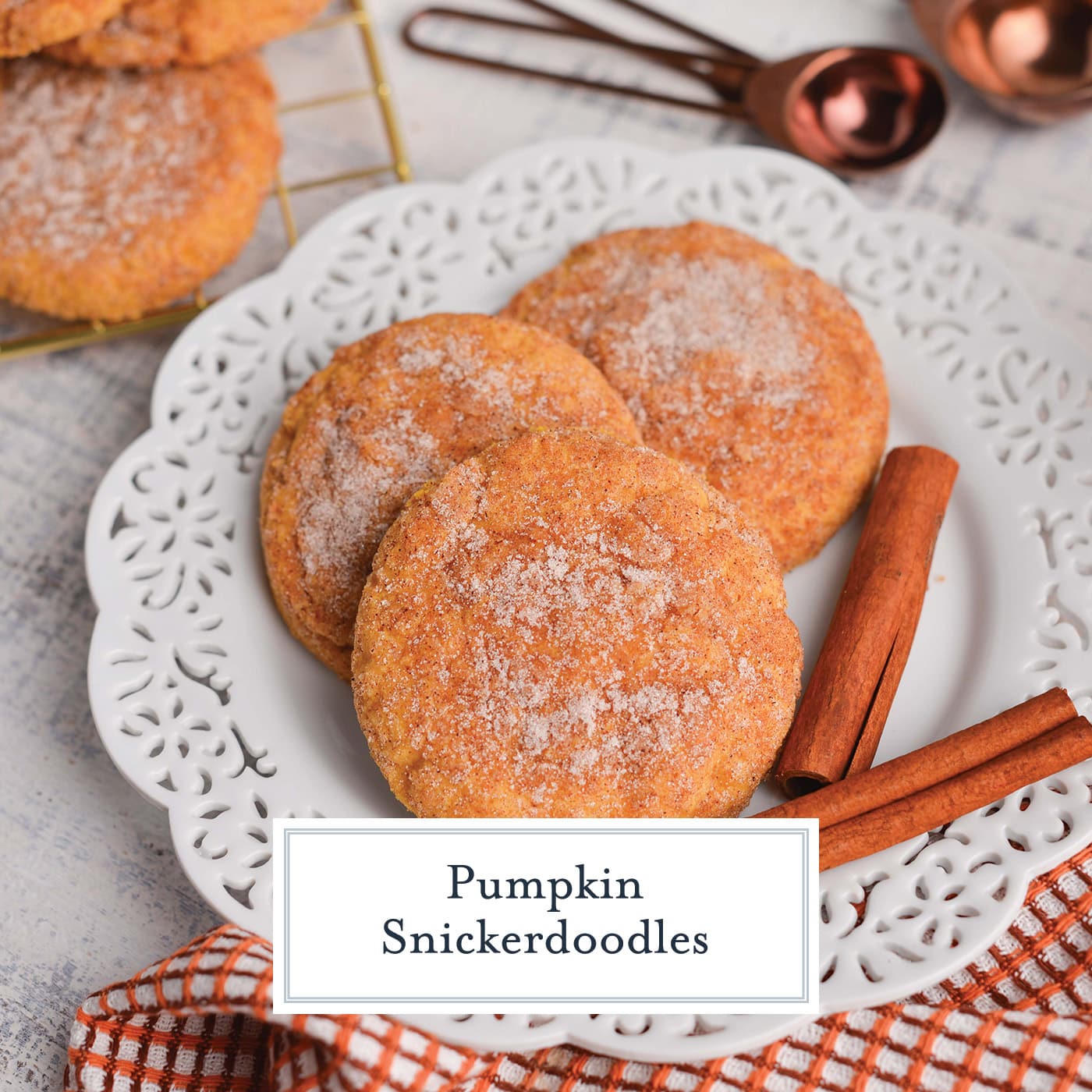 This time of year, I can't get enough of fall spices, from sweet desserts to savory main dishes. I love how the warm aroma fills my kitchen, and nearly every meal feels like comfort food.
If you're a fan of pumpkin desserts, you're about to fall head over heels with this fresh take on snickerdoodles.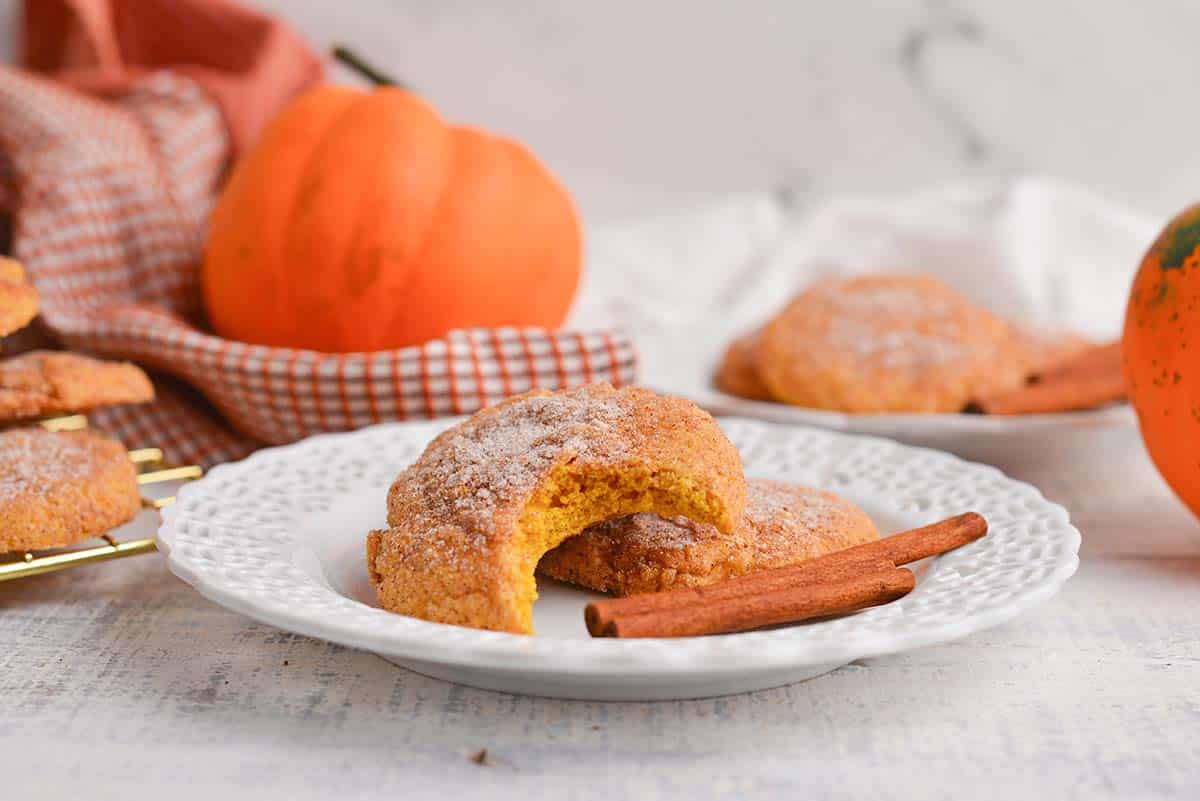 Why You'll Love Pumpkin Snickerdoodles
What's not to love about a pumpkin-flavored version of this classic cookie?
Flavorful – These cookies are packed with pumpkin flavor and are incredibly moist, thanks to the pumpkin puree.
Easy – Whipping up these simple cookies is a breeze.
Versatile – Serve these at a fall gathering, make them for a cookie exchange, or pop them into a ziplock bag and put them in lunchboxes throughout the week.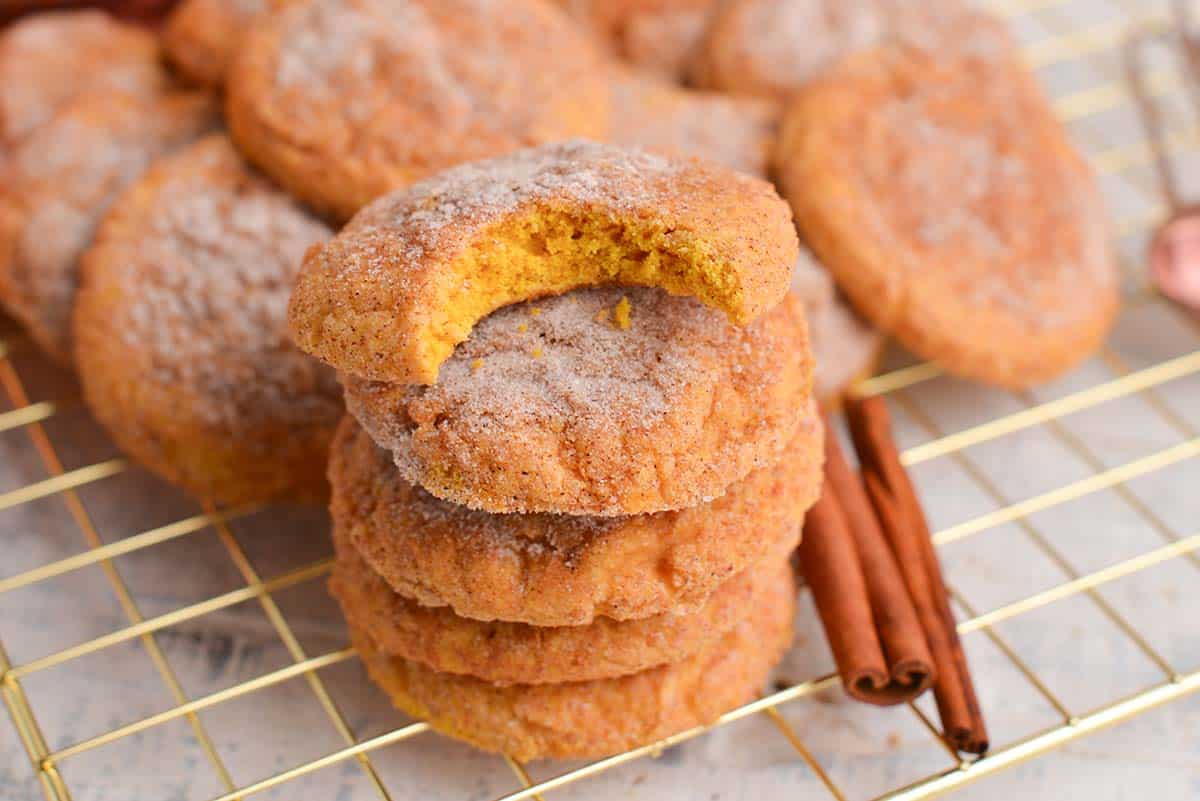 Ingredients
These simple ingredients are all you need to make the best seasonal snickerdoodles.
Unsalted Butter – Unsalted butter gives the cookie a rich, creamy flavor and tender texture that make pumpkin snickerdoodles irresistibly delicious.
Sugar – White sugar adds the classic snickerdoodle sweetness that balances the earthy pumpkin and warm spices.
Dark Brown Sugar – Dark brown sugar imparts a deeper, caramel-like sweetness and a hint of molasses flavor.
Pumpkin Puree – Pumpkin purée infuses the cookies with autumnal flavor and a moist, cake-like texture. Be sure to get real pumpkin puree and not the pumpkin pie filling.
Egg – The egg binds the cookie dough together.
Vanilla Extract – Vanilla adds a sweet and aromatic quality that brings out, and complements, the pumpkin and spices.
Flour – All-purpose flour gives the cookies structure and body, allowing them to rise and achieve the perfect texture.
Cream of Tartar – This crucial ingredient provides the characteristic chewy texture and tangy flavor of these cookies.
Baking Powder – This leavening agent helps the cookies to rise and become soft.
Coarse Kosher Salt – Salt enhances the flavors of the vanilla and spices.
Pumpkin Pie Spice – Pumpkin pie spice is the key seasoning that gives the cookies their warm, aromatic flavor.
Topping – The sugar coating adds a sweet, slightly crunchy exterior to the cookies as well as even more pumpkin spice flavor.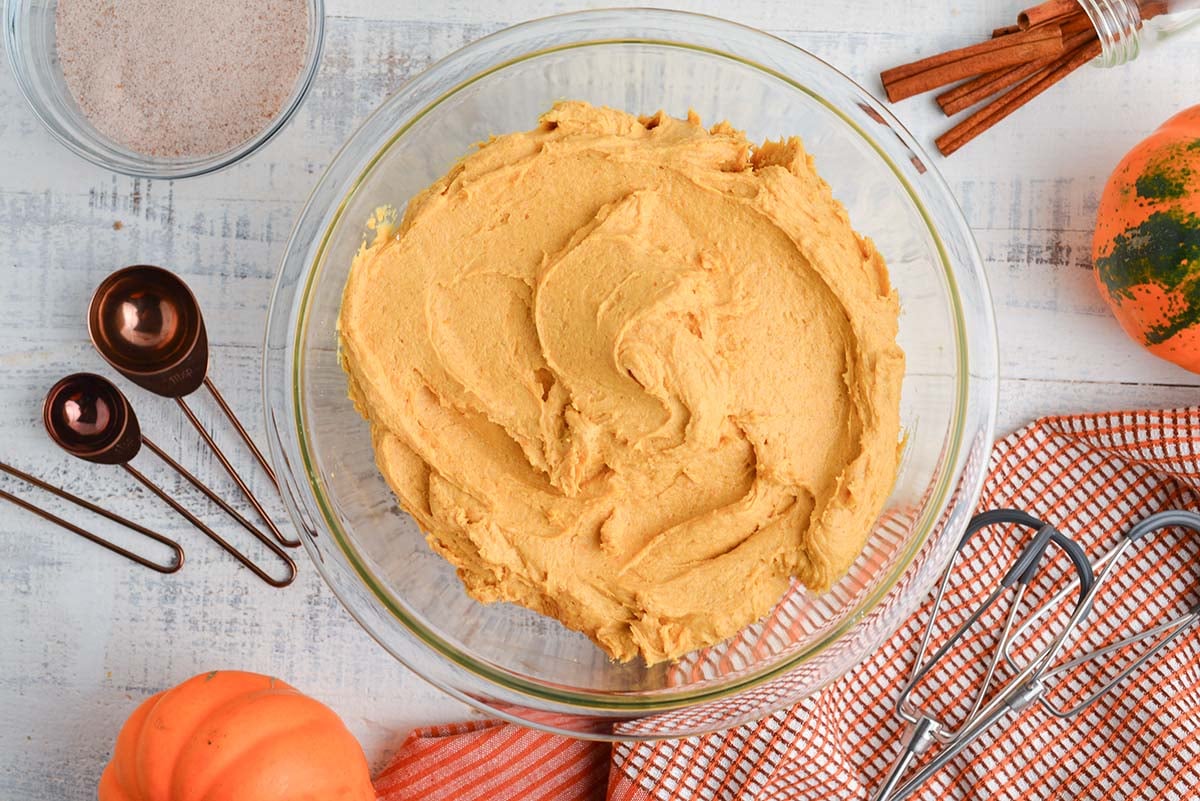 How to Make Pumpkin Snickerdoodles
When you see how easy these pumpkin snickerdoodle cookies are to make, you may be making them regularly throughout fall.
Cream butter and sugars. Add the butter and sugars to a large bowl of a stand mixer fitted with a paddle attachment (or a large mixing bowl if you're using a hand mixer). Cream until smooth and light.
Add rest of wet ingredients. Add the remaining wet ingredients to the butter mixture and beat again.
Sift dry ingredients. In a separate bowl, stir or mix the flour, cream of tartar, baking powder, salt, and pumpkin pie spice together. Set the mixed dry ingredients aside.
Add dry to wet. While mixing on low speed, gradually add the flour mixture to the butter and sugar mixture until just combined.
Chill dough. Refrigerate the cookie dough for the recommended time.
Make spice coating. In a small bowl, combine the sugar and pumpkin pie spice for the coating.
Scoop and roll dough. Portion out the dough using a cookie scoop before rolling dough balls in the spice and sugar mixture.
Flatten cookies. After placing each of the coated cookie dough balls on a prepared baking sheet with non-stick cooking spray or parchment paper, flatten each one using the bottom of a glass.
Bake. Place the cookie sheet in the oven and bake for the recommended time.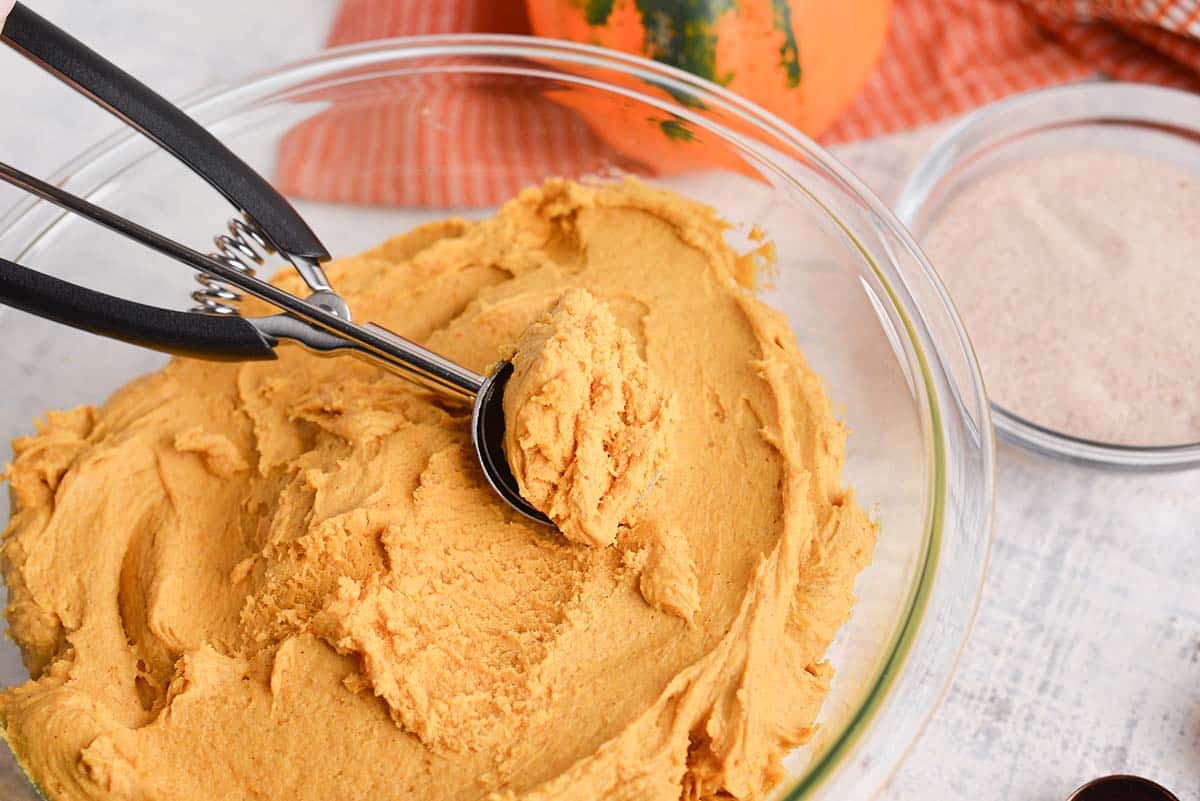 What to Serve with Pumpkin Snickerdoodles
These chewy cookies that are chock-full of pumpkin flavor are the perfect fall treat all on their own. However, you can also serve them with ice cream, whipped cream, or as sandwich cookies filled with pumpkin cream cheese frosting.
These cookies are also incredible when drizzled with caramel sauce or covered with a sweet powdered sugar glaze.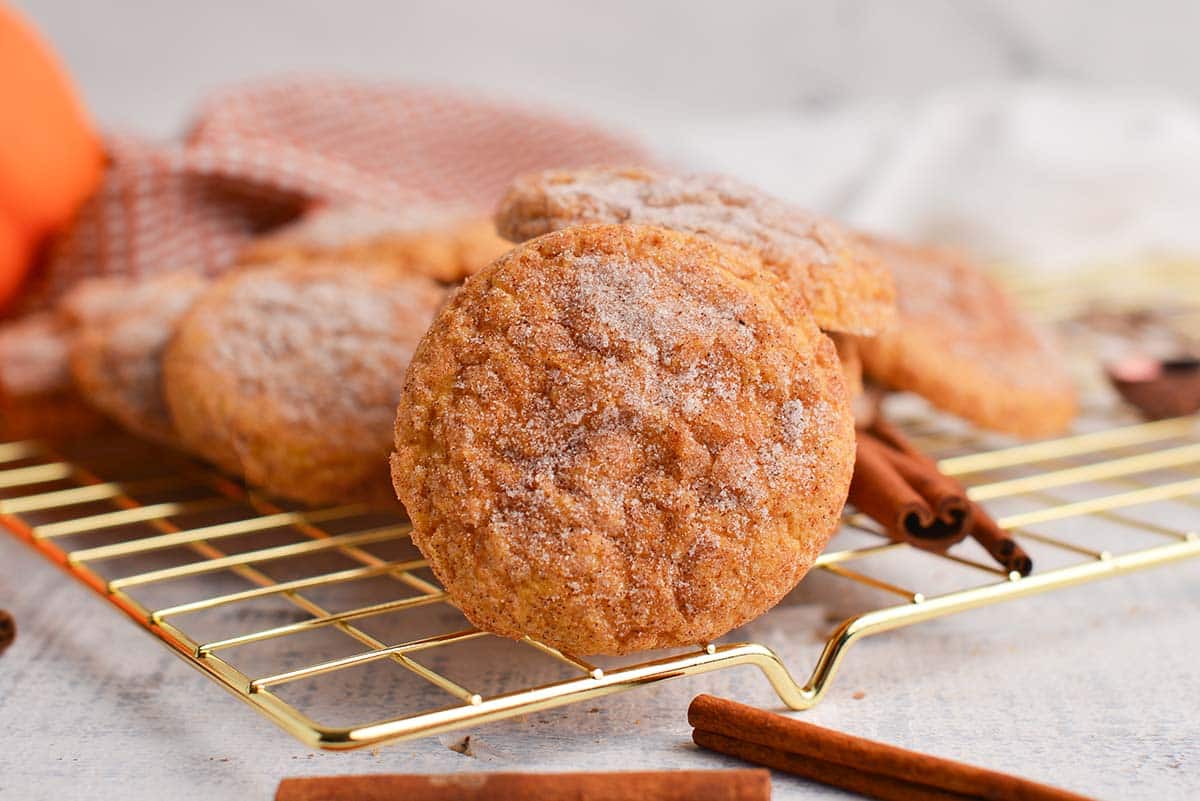 Variations
This basic recipe is a great start for you to use to experiment with your own substitutions and add-ins.
Nuts – Add finely crushed nuts to the cookie dough before refrigerating.
Sugar – Use your favorite alternative sugar to lower the sugar and carb content.
Flour – Experiment with using gluten-free flour.
Chips – Add in white chocolate chips or dark, milk, or semisweet chips.
Oatmeal – Make pumpkin oatmeal cookies by folding some rolled oats into the cookie dough.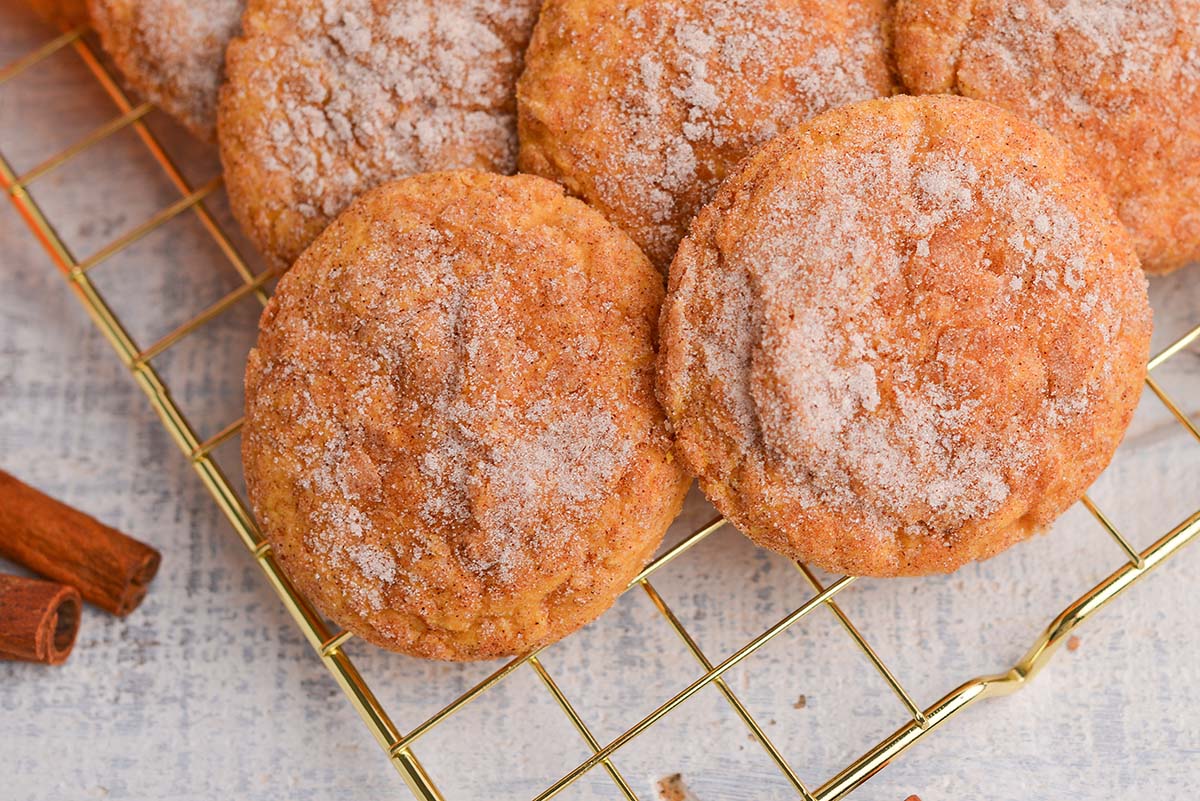 Storage and Freezing
Snickerdoodles can be kept on the counter for up to 1 week, but they are at their freshest for 1-2 days.
Make-Ahead: Make the cookie dough ahead of time and store it in the refrigerator covered in plastic wrap for up to 24 hours.
Refrigerator: While you don't need to refrigerate snickerdoodles, you can keep them in an airtight container in the fridge for up to 1 week.
Freezer: Freeze leftover cookies for up to 3 months.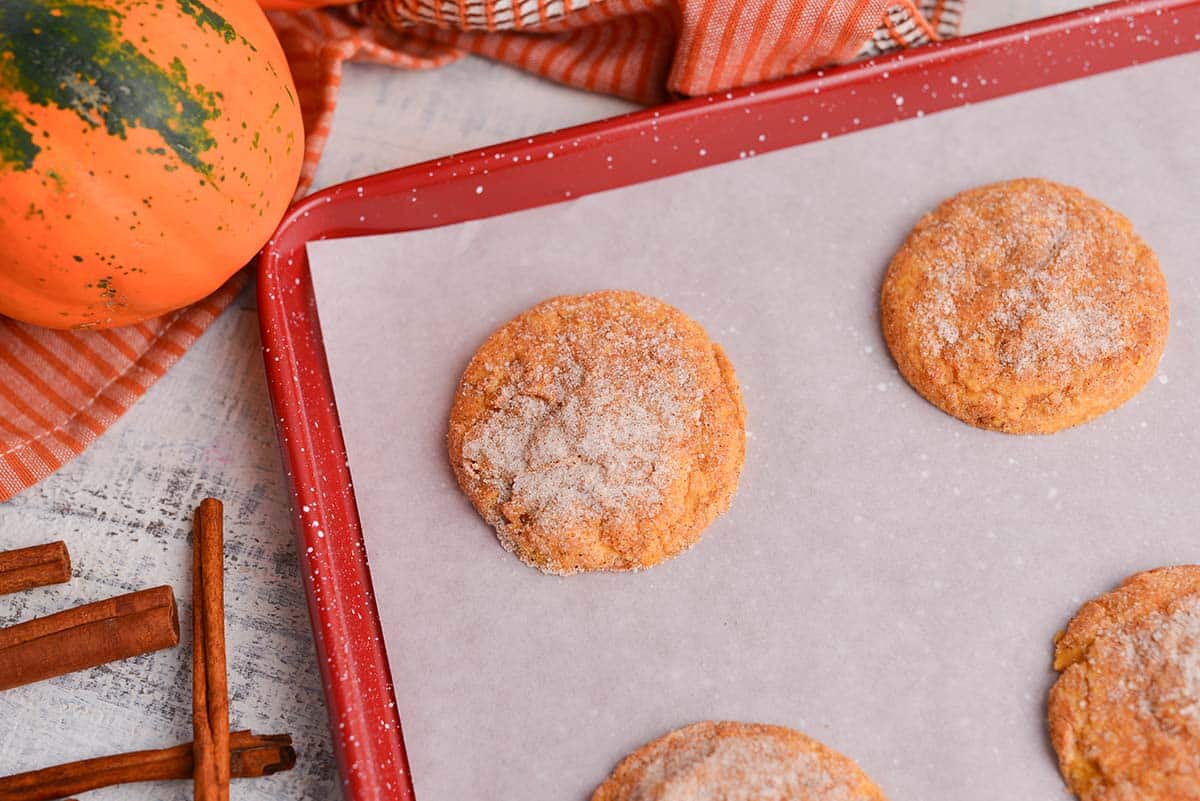 Common Questions About Pumpkin Snickerdoodles
Why do my snickerdoodles fall?
In order for cookies to get the proper rise, the butter must be at the perfect temperature. Avoid melting butter — instead, allow it to gently soften to room temperature to avoid flat cookies.
Where did the snickerdoodle come from?
Snickerdoodles are likely a product of German or Dutch influence in the New England area of the United States.
How do you keep snickerdoodles from getting hard?
These sweet cookies can become hard if they are overbaked. Instead, take them out of the oven after baking for only 10 minutes or so — they should look like they are just slightly underbaked when you remove them from the oven.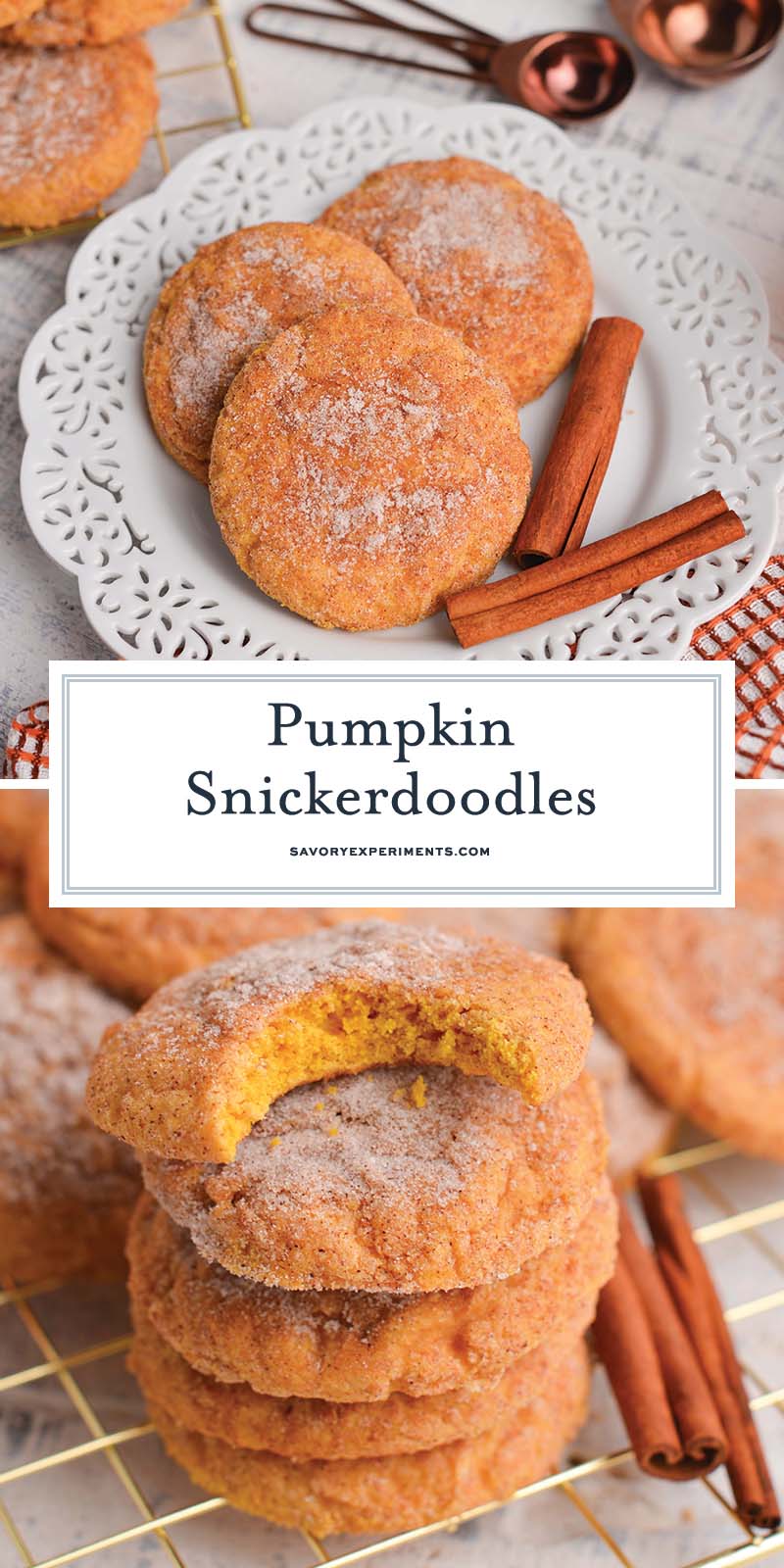 Other Sweet Fall-Inspired Treats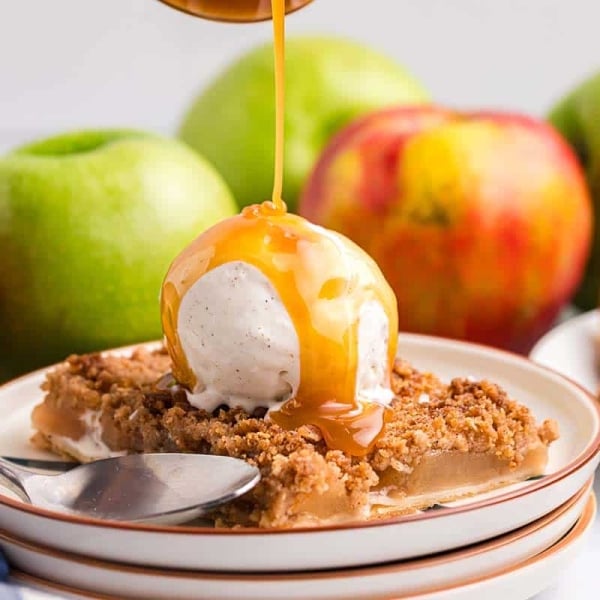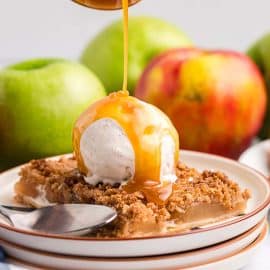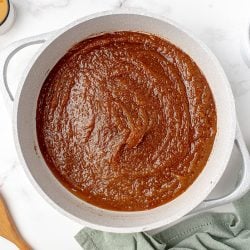 Homemade Pumpkin Butter
Pumpkin Butter is an easy spread that can be used on everything from pancakes to dinner rolls and everything between! Make extra to give as presents, hostess gifts or party favors during the fall months.
See The Recipe!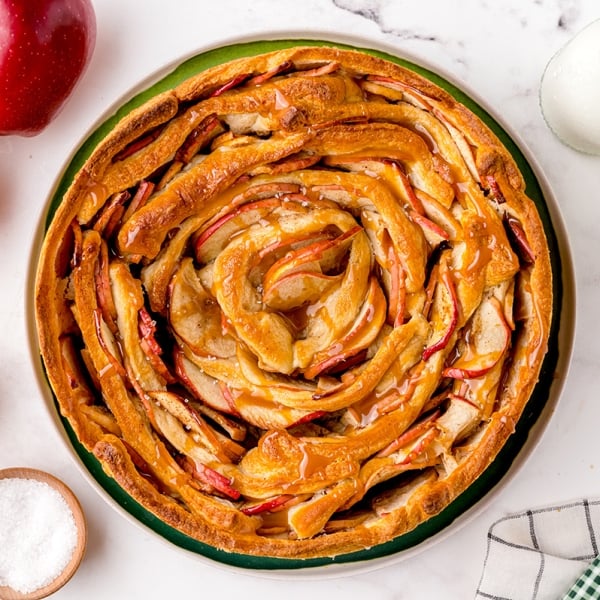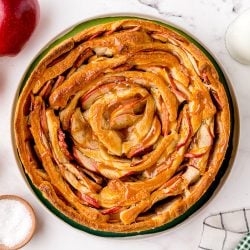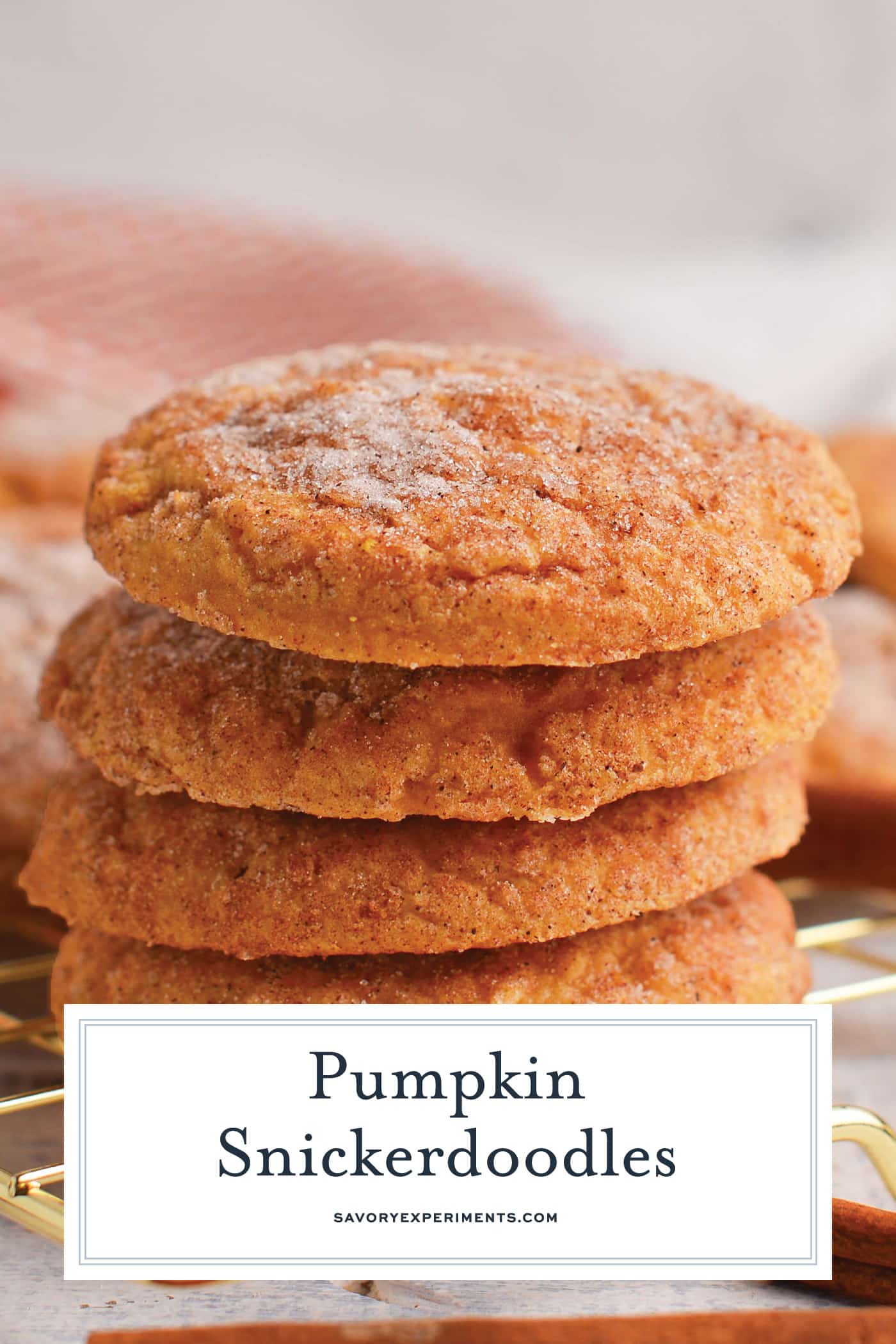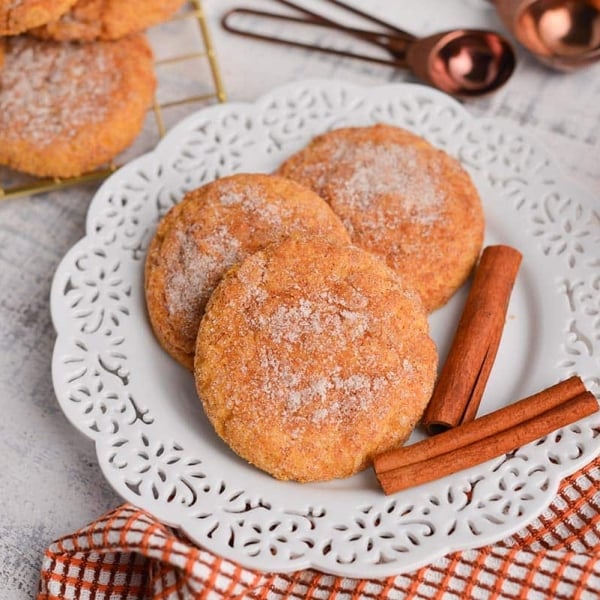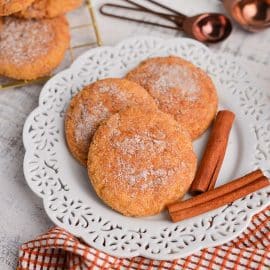 Pumpkin Snickerdoodles
These Pumpkin Snickerdoodles make the best cakey cookies that are full of fall flavors. Together, the flavors make the perfect fall dessert!
Instructions
In the bowl of a stand mixer fitted with a paddle attachment or a large bowl with an electric hand mixer, cream together the butter with white sugar and brown sugar until light and fluffy. Add the pumpkin puree, egg and vanilla extract. Set aside.

Whisk or sift together the flour, cream of tartar, baking powder, salt and pumpkin pie spice.

Add half of the dry ingredients to the wet ingredients, mix, and then add the rest until it just comes together.

Cover and chill for a minimum of 1 hour or up to overnight.

When ready to bake, preheat the oven to 350°F and line a baking sheet with parchment paper.

Mix sugar coating ingredients, sugar and pumpkin pie spice, in a small bowl.

Using a 1 1/2 tablespoon cookie scoop and drop into the sugar mixture. Place on the prepared cookie sheet. Use the flat bottom of a glass to gently press the dough out to approximately 1/2 inch thick.

Bake for 10-11 minutes or until they just look baked.

Remove and allow to cool. Gently remove to a wire rack to cool.

If you've tried this recipe, come back and let us know how it was in the comments or the star ratings.
Nutrition
Calories:
213
kcal
,
Carbohydrates:
33
g
,
Protein:
2
g
,
Fat:
8
g
,
Saturated Fat:
5
g
,
Polyunsaturated Fat:
0.4
g
,
Monounsaturated Fat:
2
g
,
Trans Fat:
0.3
g
,
Cholesterol:
27
mg
,
Sodium:
103
mg
,
Potassium:
114
mg
,
Fiber:
1
g
,
Sugar:
17
g
,
Vitamin A:
1836
IU
,
Vitamin C:
0.5
mg
,
Calcium:
22
mg
,
Iron:
1
mg
HAPPY HALLOWEEN!!!
Welcome to 2023's #HalloweenTreatsWeek event!
If you're new here, Welcome! If you're a returning haunt, welcome back!
#HalloweenTreatsWeek is a yearly Halloween blogging event that is hosted by Angie from Big Bear's Wife . You'll find that this fun and spooky event is an online, week-long event that is filled with some frightfully fun Halloween treats and recipes from some fantastic Halloween loving bloggers!
For this years 6th annual #HalloweenTreatsWeek event we have 18 hauntingly talented bloggers that are sharing their favorite Halloween recipes throughout the week! You can following the hashtag #HalloweenTreatsWeek on social media to collect all of these frightful recipes to use at your own Halloween parties and events!
Make Sure to check out all of the fun Halloween recipes that we're sharing this week!
Today's Halloween Offerings: