Are you ready for grilling season?? These 19+ JUICY Grilled Chicken Recipes will make you want to fire up your grill asap!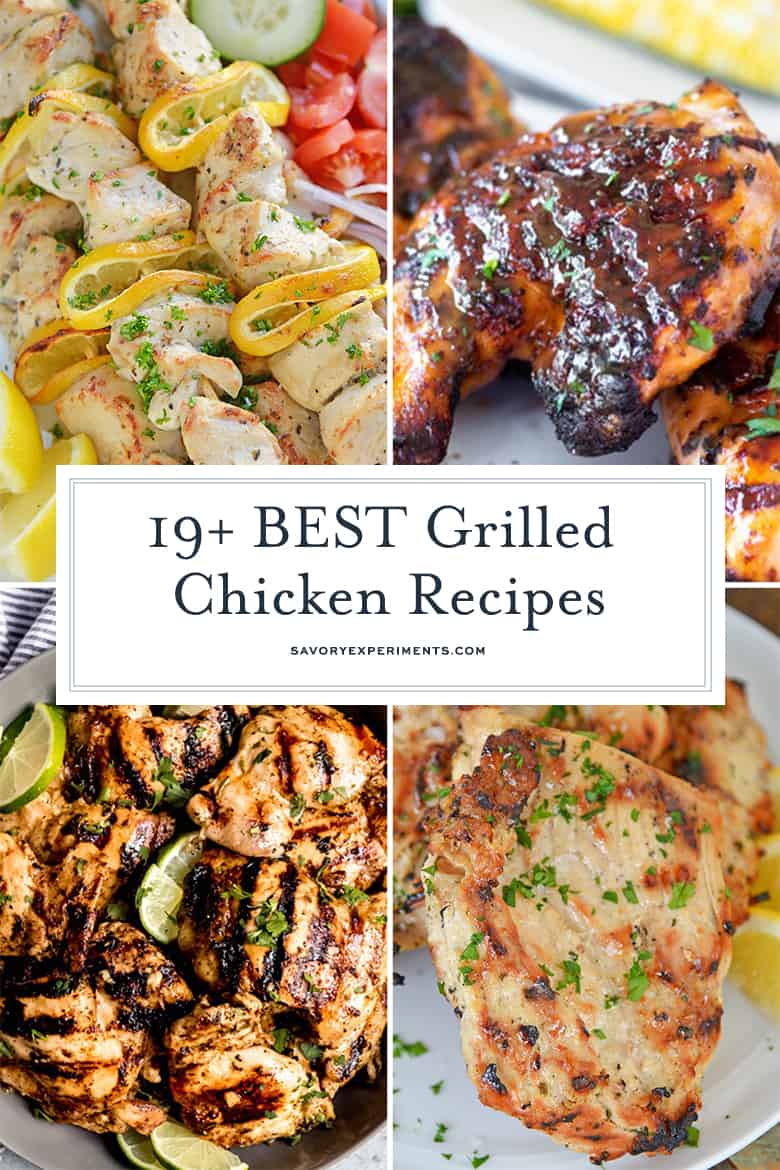 You just can't beat a juicy piece of chicken hot off the grill! These Grilled Chicken Recipes will make you want to grill every night!
Summer is right around the corner, and that means it's just about time for grilling season! Hard core grill masters might be able grill all year round, but I just can't handle the cold. So summer it is!
One of my favorite things to cook on the grill is chicken. Pair it with a fresh marinade, and you've got yourself a winner!
Grilled chicken recipes are great for:
topping a salad
making a sandwich
chopping and adding to a pasta salad
or just eating as is for dinner!
Even more grilling favorites:
Sauces for Grilled Chicken
Grilled chicken can be serve with such a wide array of basting and dipping sauces. This grilled chicken recipe boats oodles of flavor on it's own, but you know I like it saucy.