Cauliflower rice has become one of my new favorite recipes. Cauliflower has always been like a blank slate waiting to be painted and now, it is being painted as rice.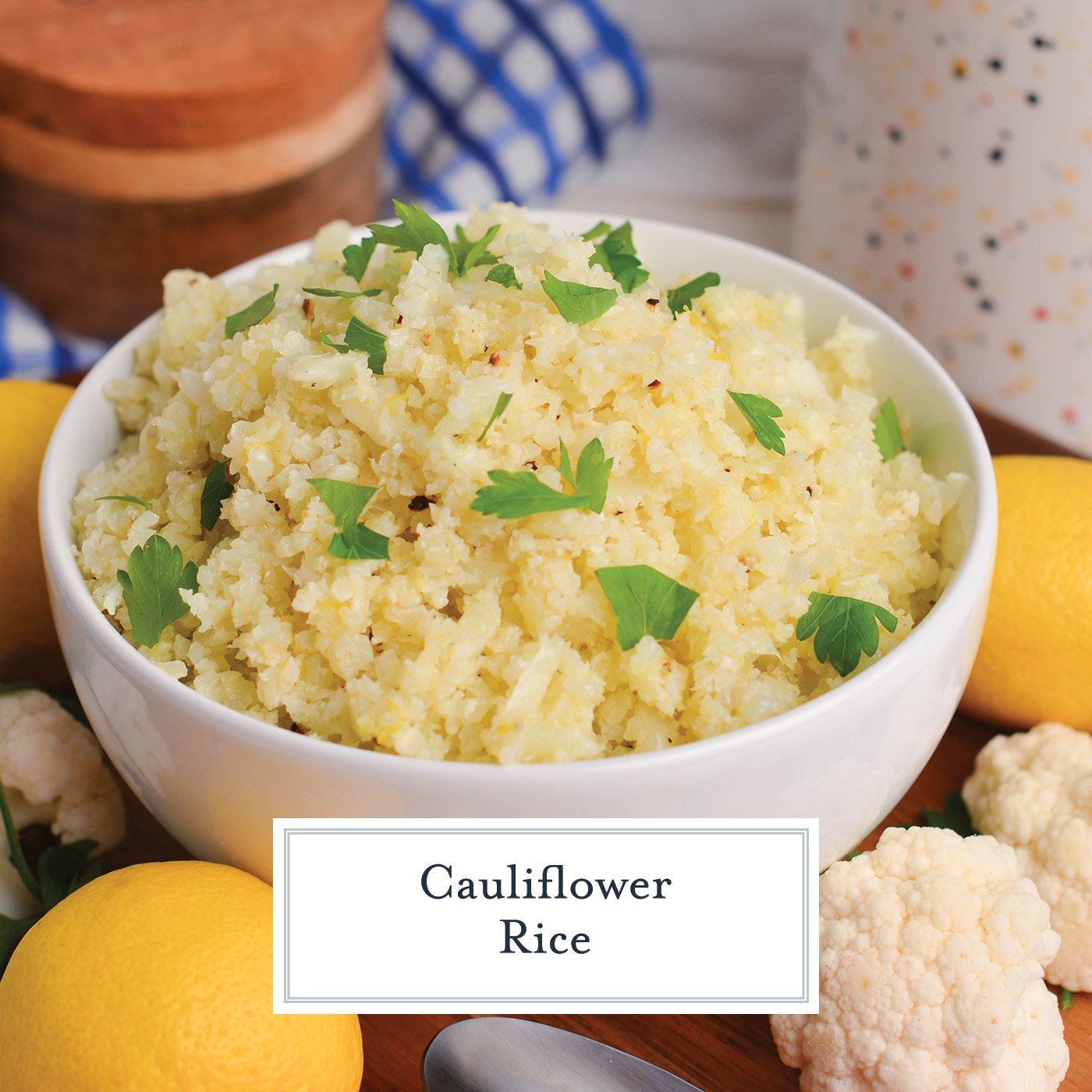 While it is easy enough to buy riced cauliflower raw from the produce section at the grocery store or in a bag from the frozen food section, it is actually super simple to make it too. And if we are being honest, it costs a lot less.
From cauliflower fried rice and cauliflower pizza crust to Mexican-style cauliflower rice, this method can be used for any recipe that calls for basic rice cauliflower, or to make a substitute for regular rice in dishes like stir fries.
Raw or Cooked?
This is a matter of personal preference. Clearly, this veggie can be enjoyed raw! So, you can definitely make and eat raw cauliflower rice. Depending on the recipe you are using it with, this might be the better option. It has a lot of structure and because it is so small, merely smothering it in a hot sauce can be enough heat to gently "cook" it.
But this recipe includes a basic, yet still flavorful, way to cook cauliflower rice. All you need to do is lightly saute it in olive oil and season with salt, pepper, and fresh lemon.
Why You'll Love This Homemade Cauliflower Rice Recipe
This may become one of your favorite ways to prepare cauliflower.
No Waste– When making most cauliflower recipes, the stalks are discarded while the florets are cherished. Cauliflower rice uses the whole head of cauliflower.
Easily Seasoned & Flavored– Riced cauliflower is also a blank slate so it can be transformed into any traditional rice recipe, but also simply seasoned or elevated with spices, herbs, or add-ins.
Make Ahead Friendly– It doesn't take too long to chop cauliflower into small little bits, but it can be done in bulk ahead of time and lightly fried when needed.
Methods for Ricing Cauliflower
There are 3 basic methods to make easy riced cauliflower. My preference is to use the pulse and food processor method. I feel like it provides the best consistent pieces that are small enough to resemble rice.
Food Processor Pulsing– This requires a large food processor and I highly suggest working in batches. All you need to do is pulse the raw cauliflower until it is in small bits. Remove any large pieces and add them to the next batch.
Food Processor Grater– Most food processors come with a grating attachment that is great for cheese and also for making cauliflower rice. You'll want to feed the pieces of cut cauliflower through the tube while on grate. I find this takes a bit longer and the pieces are larger than an average grain of rice.
Box Grater– Not everyone has a food processor (although I highly recommend them!). You can also use a cheese grater (box grater) on the smallest grate. Cut the cauliflower into slightly larger bits so they are easier to handle while grating. The downside is that some is ultimately wasted because it is impossible to hand grate down to nothing.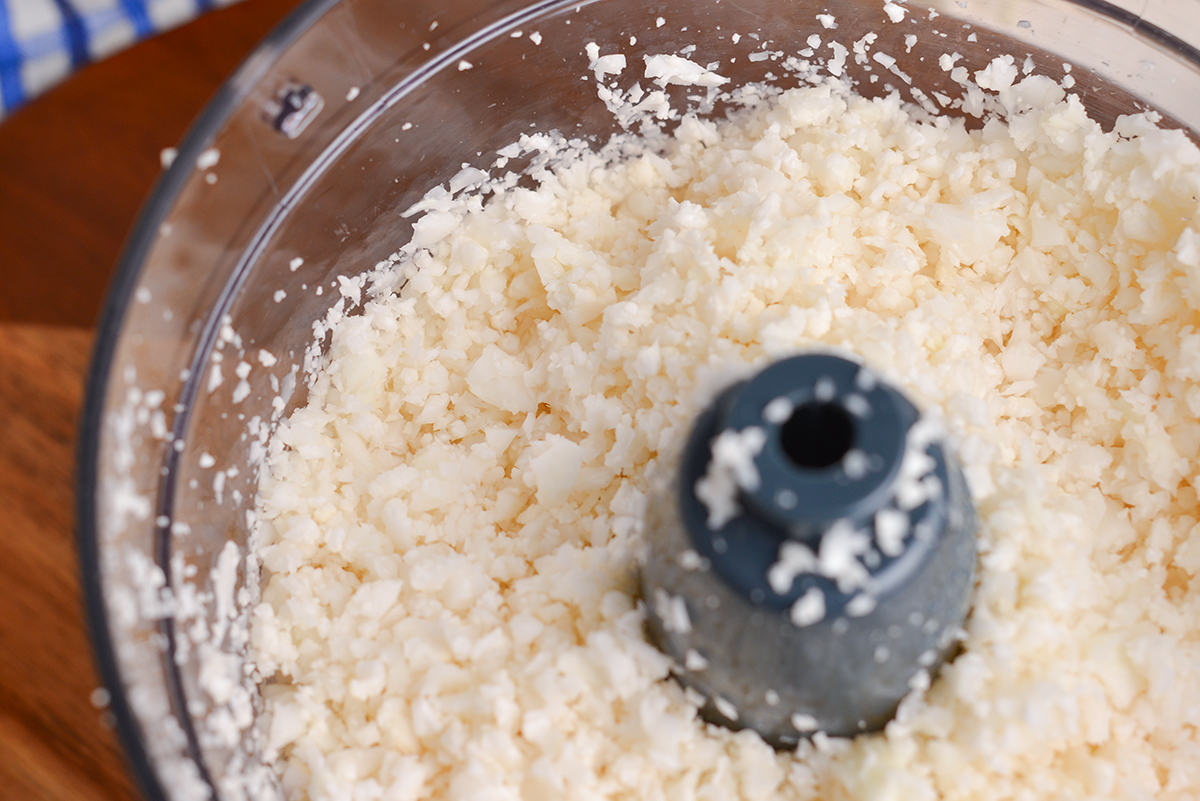 How Long Does Cauliflower Rice Last?
Of course it could vary for each recipe, but here are the standards.
Raw– Stored in a resealable plastic bag or airtight container, freshly riced cauliflower will stay fresh for up to 4 days in the refrigerator or 2 months in the freezer.
Cooked– Cooked cauliflower rice will also last for up to 4 days in the refrigerator in a resealable bag or up to 6 months in the freezer.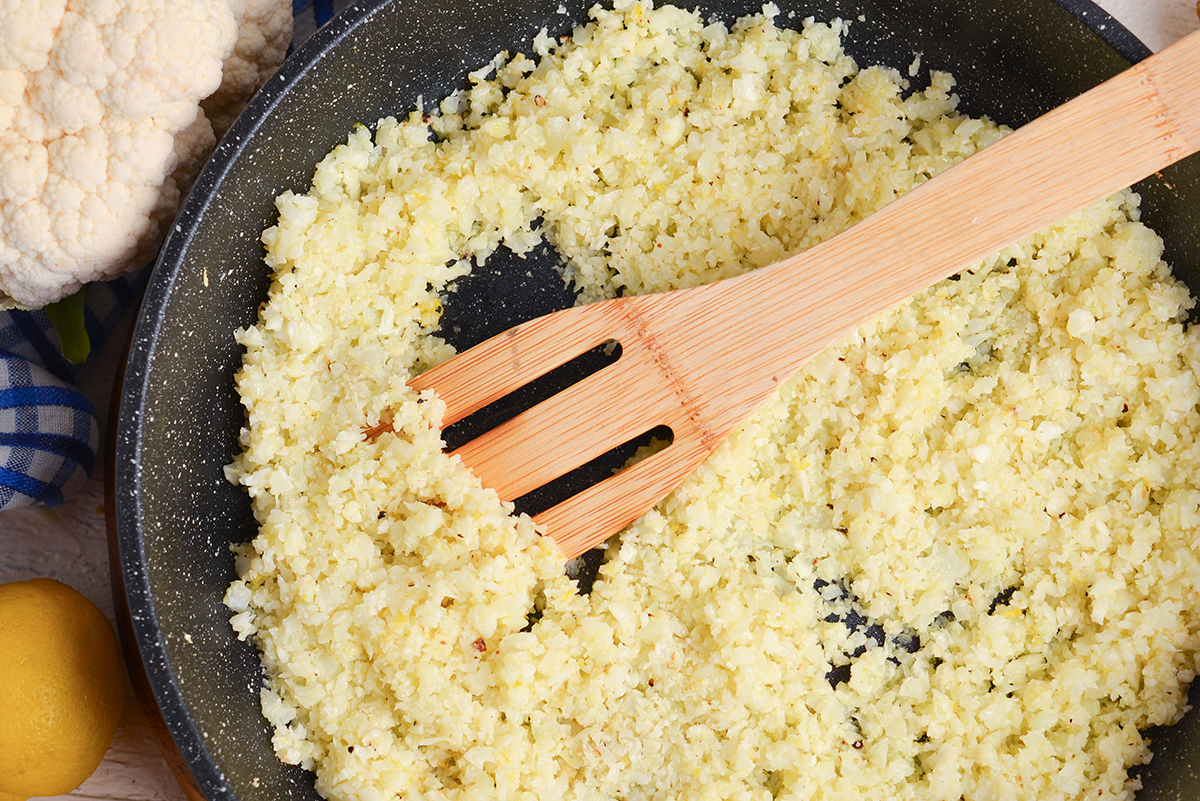 Can You Freeze Cauliflower Rice?
You can absolutely freeze cauliflower rice and the beauty of it is that you can use it straight from the freezer without thawing if you're cooking it. Whether raw or cooked, just place it in a resealable plastic bag and store it in the freezer. If you're using raw cauliflower, it may benefit from having the excess moisture pressed out of it.
When ready to cook, transfer it to your pot or pan and heat immediately, Be sure to cook long enough to remove any remaining moisture so that it isn't soggy.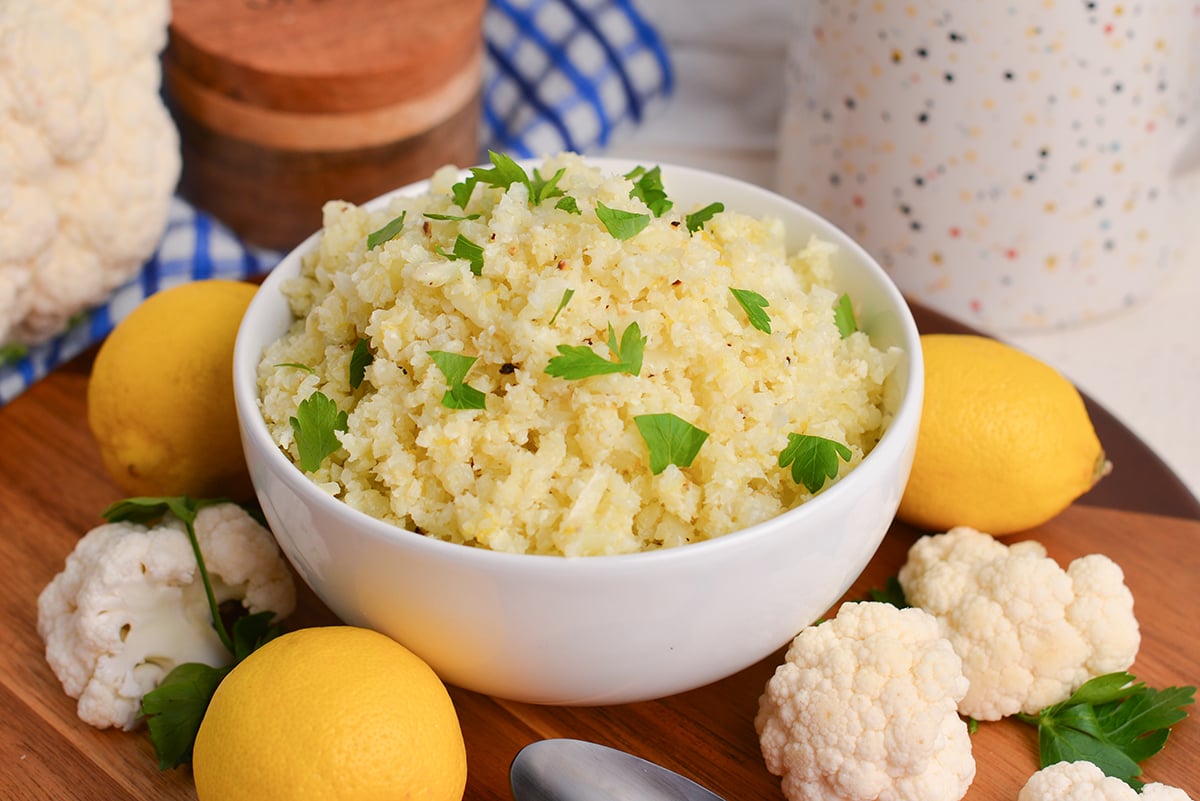 Ingredients
​Affordable and simple ingredients are all you need to make this easy recipe.
Riced Cauliflower:
Fresh Cauliflower – Be sure to choose a fresh large head of cauliflower, checking that it has minimal brown spots.
To Cook:
Extra Virgin Olive Oil – Be sure to use a high-quality variety. When there are so few ingredients, it's crucial that all of them are the best you can find.
Coarse Kosher Salt – Add subtle saltiness to the dish with just a bit of salt.
Ground Black Pepper – Black pepper lends its gentle heat to the delicate cauliflower.
Spritz of Fresh Lemon Juice – Lemon juice adds brightness to the cauliflower.
Fresh Parsley – Add a touch of herbaceousness with chopped parsley.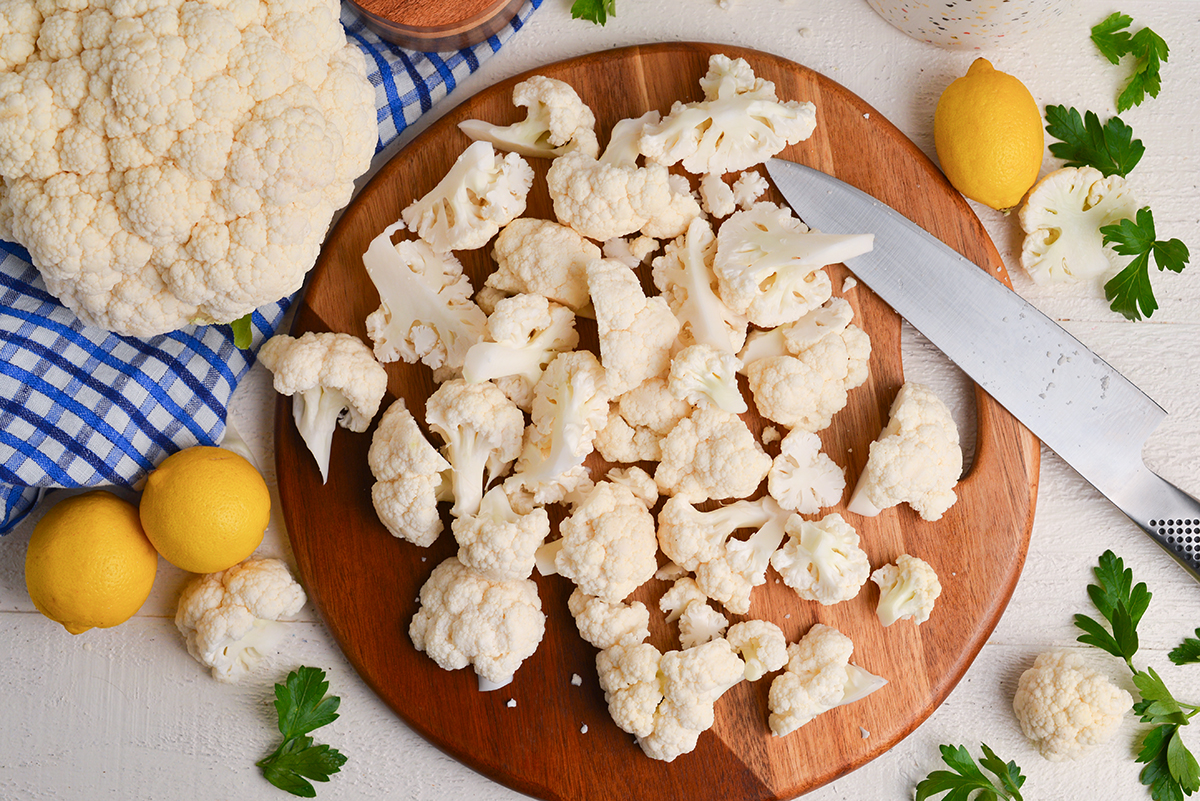 How to Make Riced Cauliflower
Riced Cauliflower:
Start with a dry cauliflower head. Pat it down with paper towels or use a clean dish towel.
Remove any brown spots from the cauliflower, then use a sharp knife to roughly cut it into large chunks.
Place a quarter of the chopped cauliflower florets into the large bowl of a food processor and use the pulse function to grate it. You can also grate it with a box grater or employ the use of the food processor's grater attachment.
Continue to grate the rest of the cauliflower.
To Cook:
Add the oil to a heated large skillet.
Once the oil is hot, add the riced cauliflower, salt, and pepper and saute.
When the cauliflower is cooked, transfer it to a serving. Sprinkle fresh lemon and chopped parsley onto it.
Serve immediately.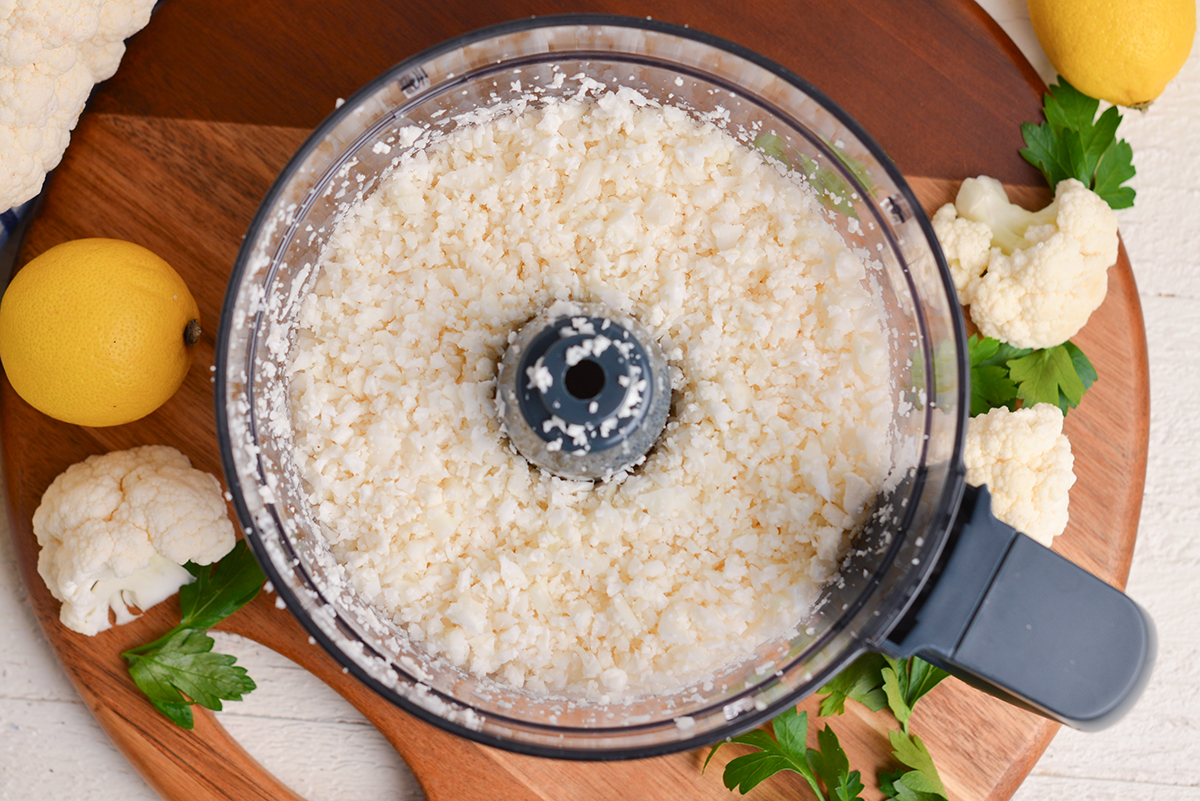 What to Serve With Cauliflower Rice
Cauliflower rice is versatile you can serve it in tons of different ways. Make it the base of a southwest steak bowl, use it as a substitute if you want a low-carb take on cheese grits with breakfast or dinner, or use it in place of real rice in a teriyaki shrimp stir fry. Or, it's also a great side dish alongside any protein from creamy dill salmon or hibachi shrimp to baked chicken breasts or chili verde pork.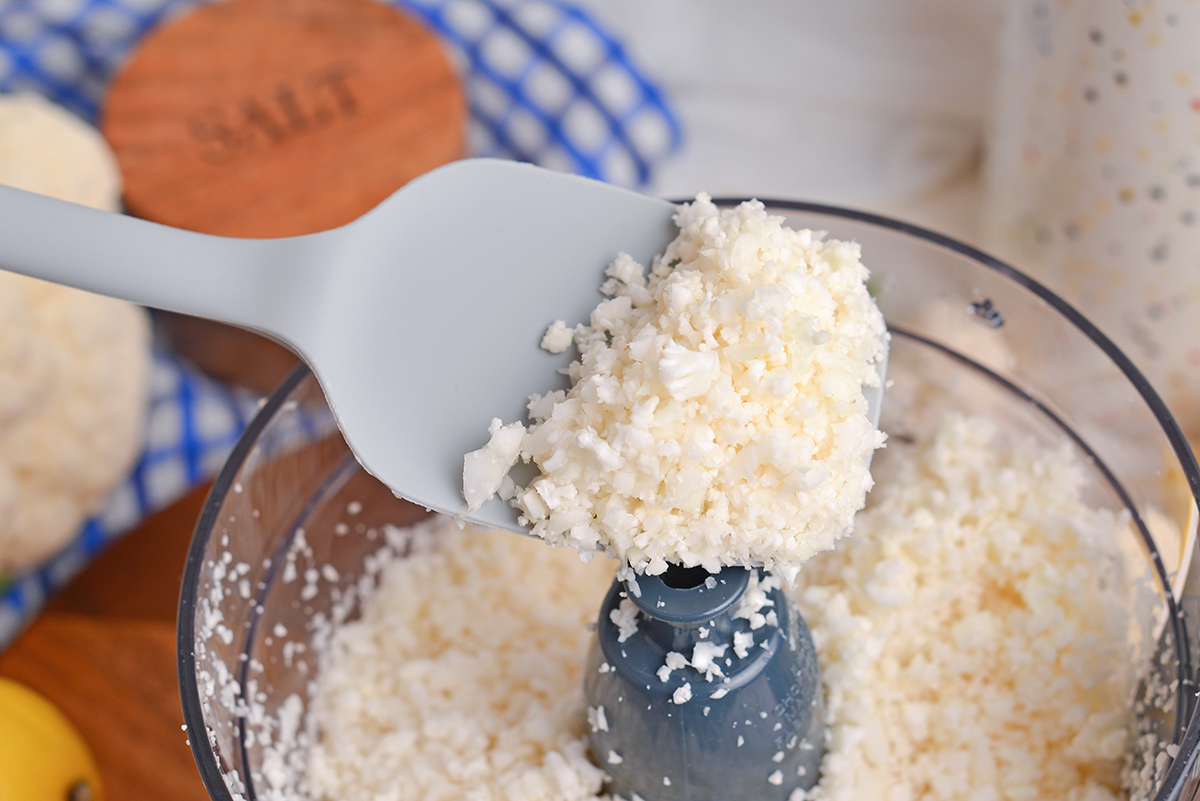 Variations
There are more than a few ways to change up this healthy cauliflower rice recipe.
Oil – Instead of olive oil use another oil with neutral flavor like avocado oil or coconut oil. If you're making a stir fry with it, you may also want to try sesame oil.
Citrus – Try using lime juice instead of lemon juice.
Spices – Add in some heat with cayenne pepper, chili powder or red pepper flakes. Or have any earthy version with cumin and garlic powder.
Vegetable – You can rice lots of different vegetables. Broccoli and yams are two good options and you can also rice jicama, parsnips, carrots, and butternut squash.
Common Questions About Cauliflower Rice
Is cauliflower rice actually healthy?
Cauliflower is packed full of nutrients and has lots of fiber. It's also a great low-carb substitute for regular white rice or brown rice so if you're trying to reduce carbs in your diet it's a great choice. It's perfect for diabetics or anyone on a paleo or keto diet.
Is it cheaper to make cauliflower rice than buy it?
It is usually less expensive to make cauliflower than to buy it. Sometimes there are sales on pre-riced cauliflower, but overall it is usually far cheaper to buy a head of cauliflower and make it than to buy packaged cauliflower.
Can I eat cauliflower instead of rice?
Absolutely! You can substitute cauliflower rice in any recipe in which you would use rice. You can also make all sorts of additions to it to from veggies and meat or seafood to plant-based protein.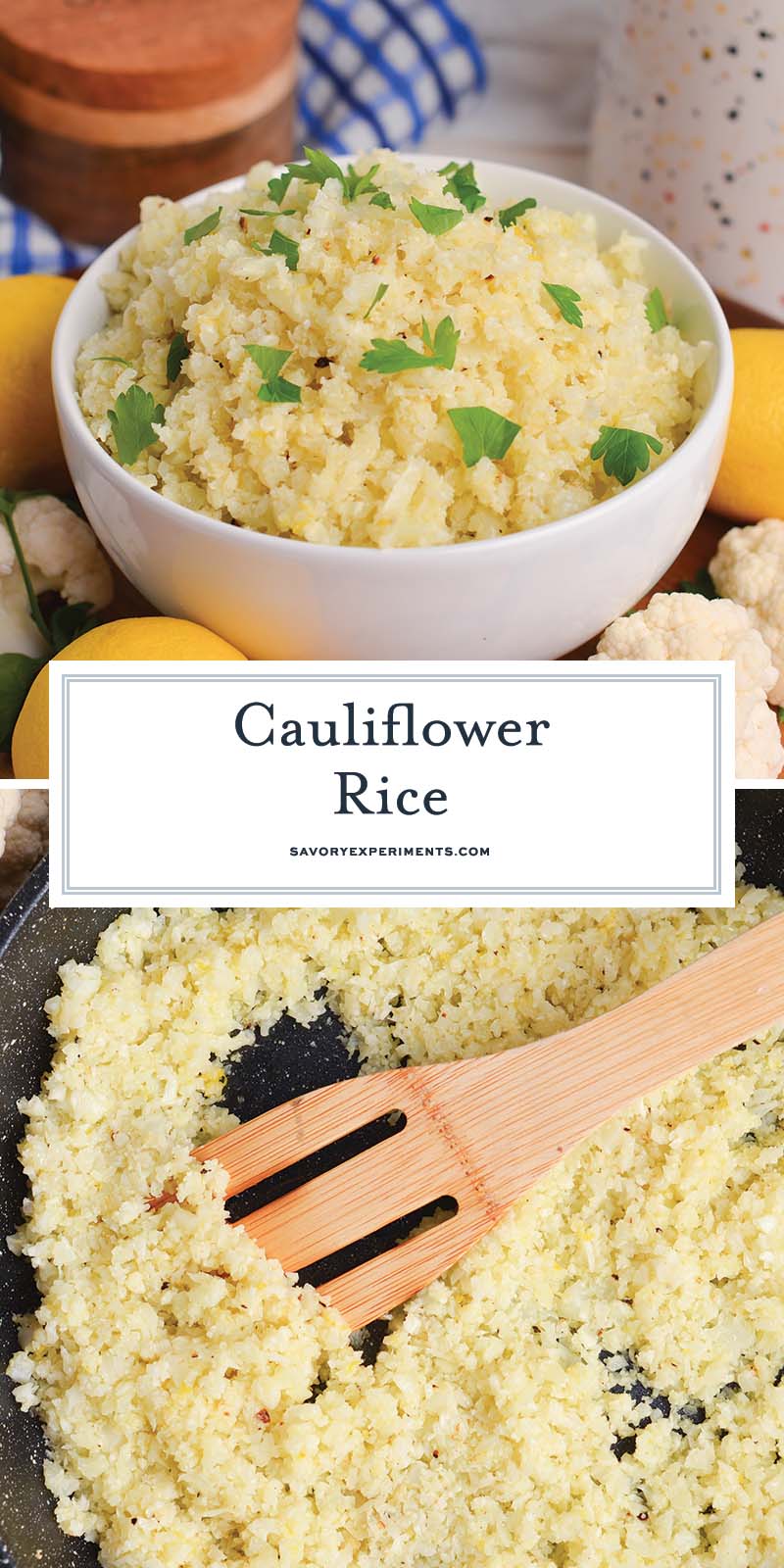 Other How-To's With Veggies
These are some of our most popular basic kitchen tutorials.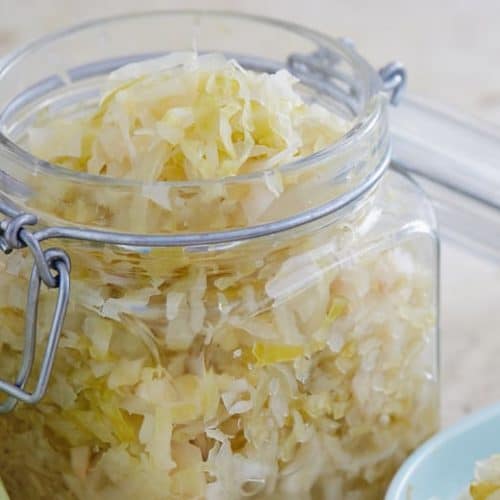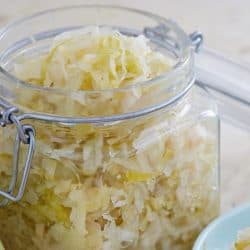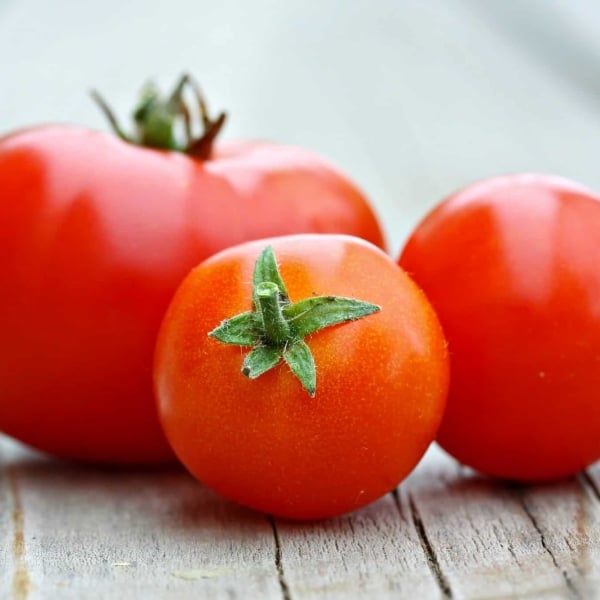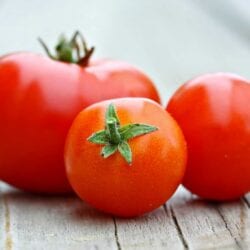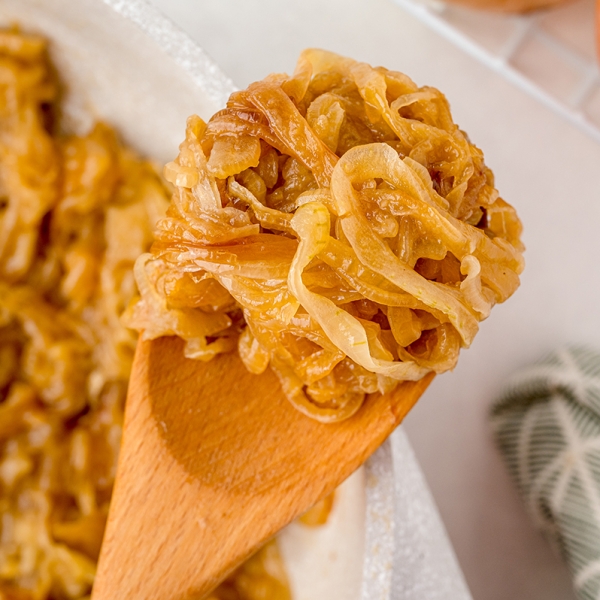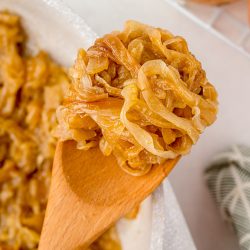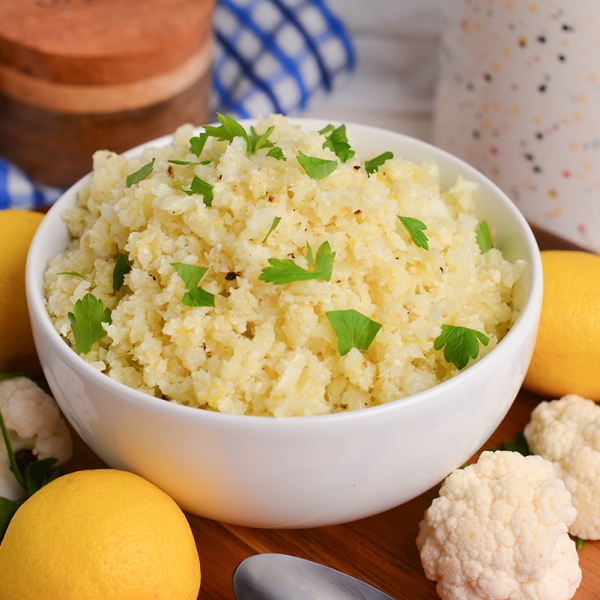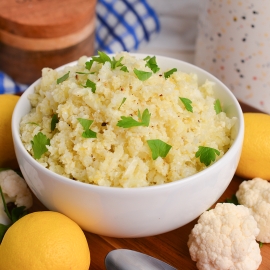 Cauliflower Rice Recipe
It's easy to transform a fresh head of cauliflower into cauliflower rice that you can use in so many different, easy recipes!
Ingredients
Riced Cauliflower:
1

head of cauliflower

, brown ends trimmed
Instructions
Riced Cauliflower:
Make sure the cauliflower is dry. If you washed it, pat dry well with paper towels.

Trim the cauliflower of any brown spots and then chop into 2-inch pieces.

Working in 4 batches, place the cut cauliflower into a large food processor and pulse until it is small bits. Alternatively, you can use the grater attachment of a food processor and feed it through the tube or do this manually by using a box grater.
To Cook:
Heat the oil in a large skillet. Add the riced cauliflower, salt and pepper. Saute for 3-4 minutes and then remove from the heat.

Spritz with fresh lemon juice and garnish with fresh parsley, if desired.

If you've tried this recipe, come back and let us know how it was in the comments or star ratings.