Who doesn't love that ginger salad dressing you get at a Japanese steakhouse?
It has the perfect combination of tangy and sweet and makes eating salad even better. The best part is that you can use it on anything you like!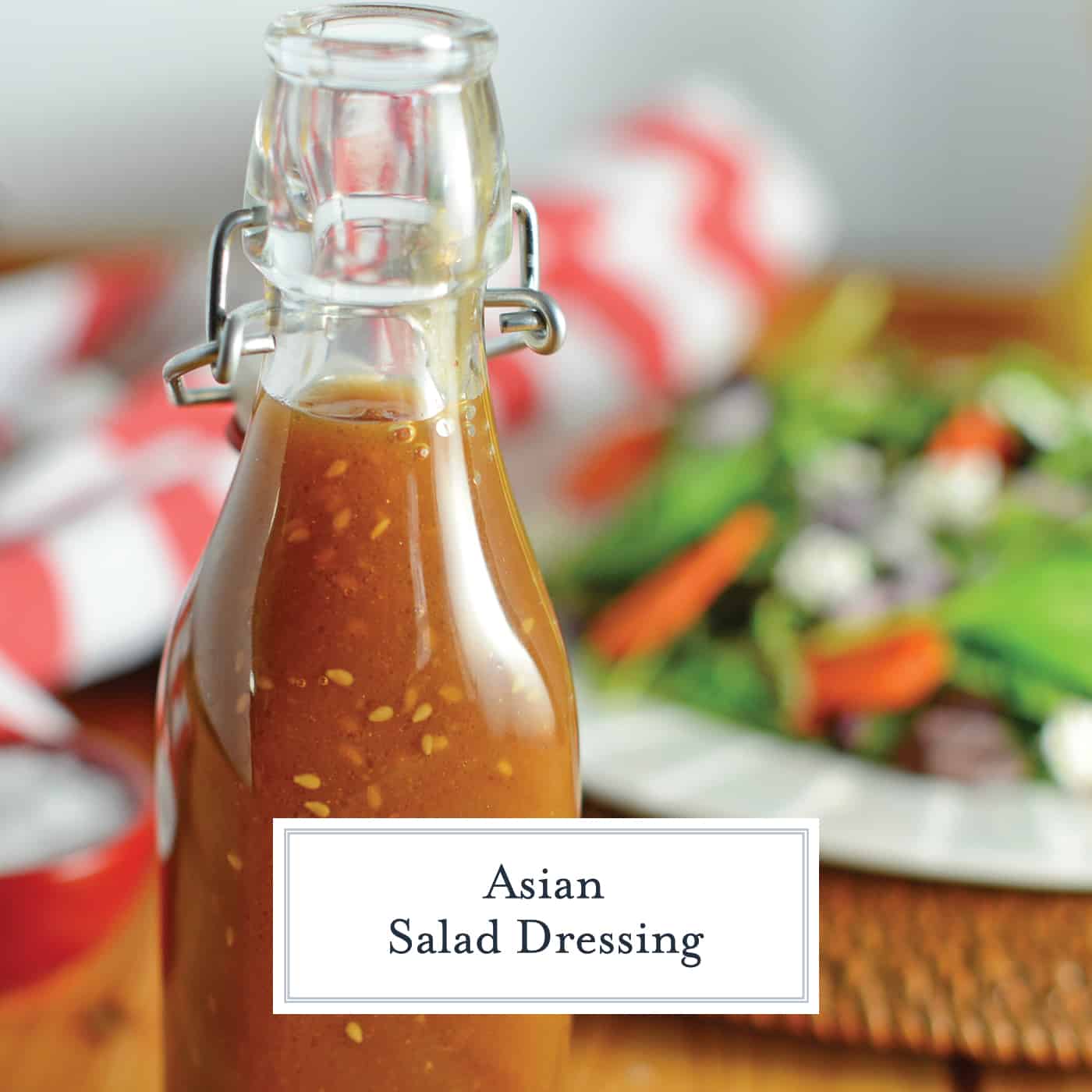 This Asian Salad Dressing is a great copycat recipe for what you get at Japanese steakhouses like Benihana or Kobe! Ginger Salad Dressing is a sweet ginger and sesame combination which can be used as a salad dressing or even a marinade.
Have you ever been to a hibachi grill like Benihani, Kobe or Sakura? These talent show restaurants come with meal and entertainment perfect for adults and kids!
It's so fun to watch your meal being prepared right in front of you. They put on a great show and you get to eat your food as it's being made!
Although the menus are nearly always pricy, I don't think I have ever left without having at least two additional meals in a doggy bag, making the it totally worth it. One of my favorite elements of the meal is always the salad.
Iceberg lettuce and shaved vegetables served with a asian salad dressing. *Swoon*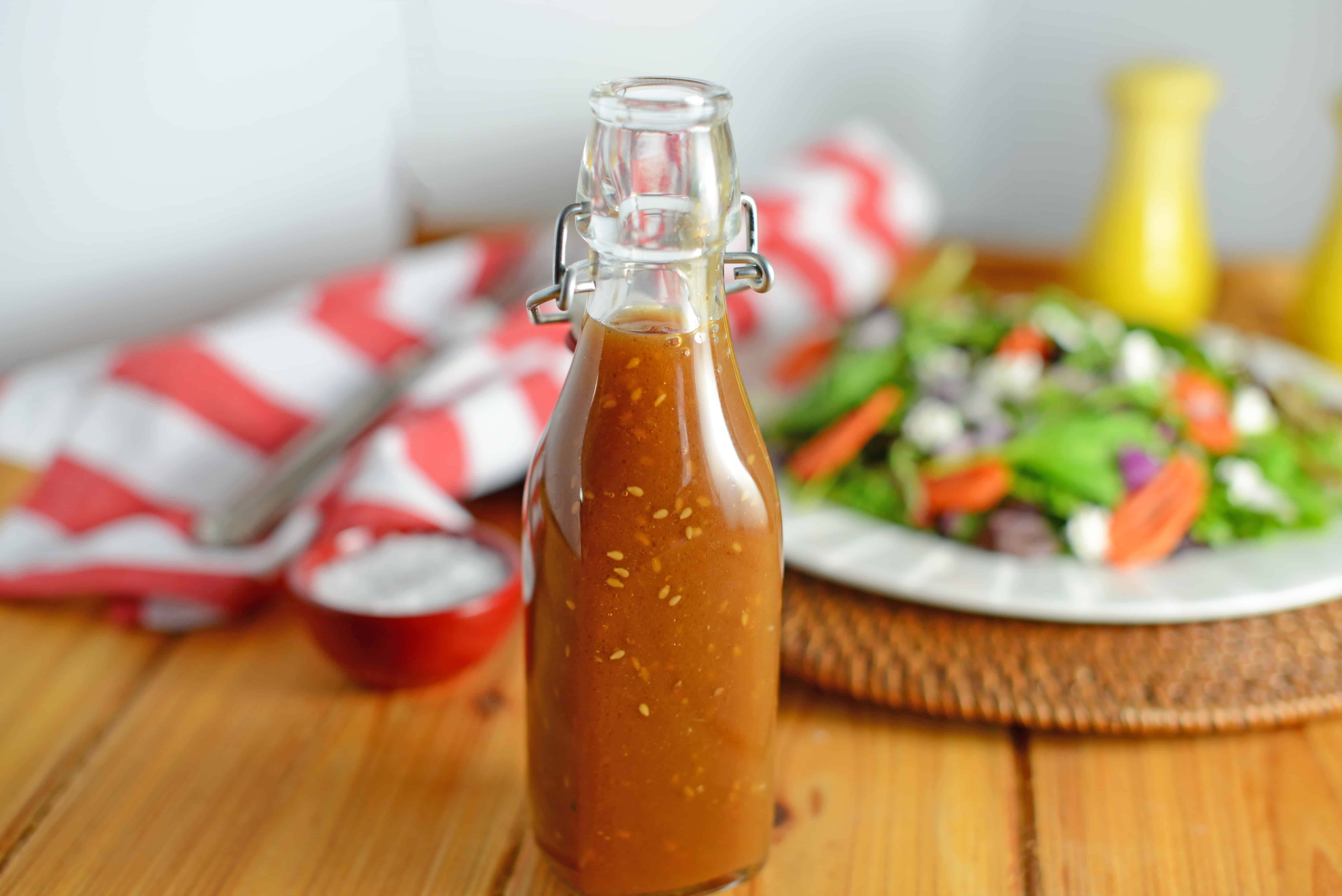 I was craving asian salad dressing and also received a request for a copycat version so I set out testing with a blender, a ton of ingredients and some carrot chips for dipping.
I finally came up with this recipe for asian salad dressing, however it is not the same color, so do not be alarmed when it doesn't turn out orange.
My official taste tester (hubby) drank this version straight from the bowl after he finished his handful of carrot chips. It was then I knew I hit the asian salad dressing jackpot!
PRO TIP: Use freshly grated ginger and garlic for best results and maximum flavor.
This version uses peanut oil, rice wine vinegar, fresh ginger, garlic, lemon juice, soy sauce, ground mustard and sugar to balance out the acidity. Sesame seeds add texture, but can be omitted.
Don't just put asian salad dressing on your salad though! Use it on grilled vegetables or marinate chicken or seafood in it! Also serve with some of my favorite Asian meals like Teriyaki Pork Kabobs, Wasabi Chicken Potstickers or Tuna with Volcano Sauce.
It also stores nicely for up to a week in an airtight container in the refrigerator.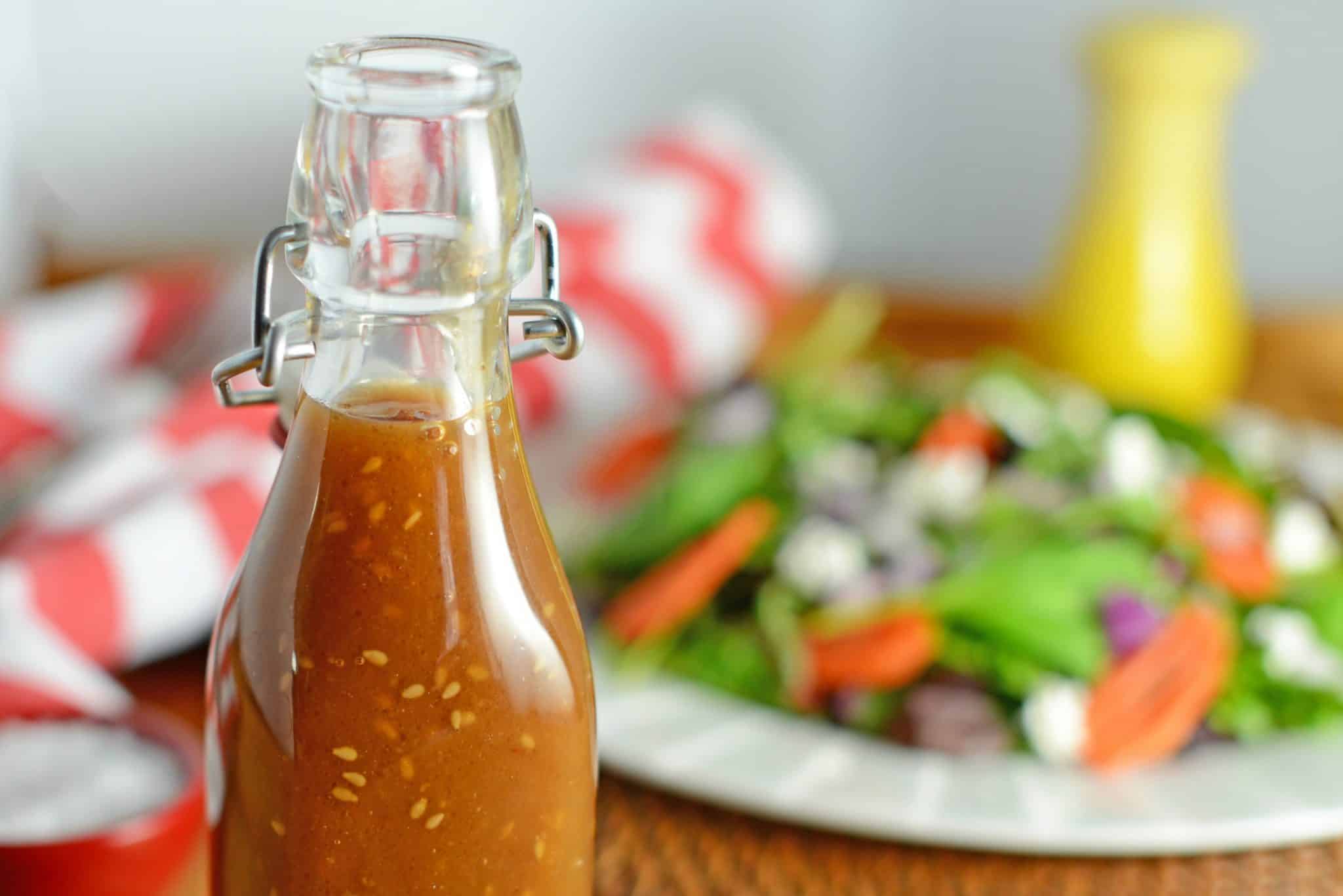 If you loved this Japanese Salad Dressing, be sure to check out these other easy copycat recipes:
Tools for making Asian Salad Dressing:
Mini Food Processor– I use this thing daily! It is by far my most used kitchen appliance, it is small and I throw all the parts into the dishwasher, well except the base and cord, of course!
Salad Dressing Storage – I make my homemade salad dressings in big batches, so I like to have something specific to store the in.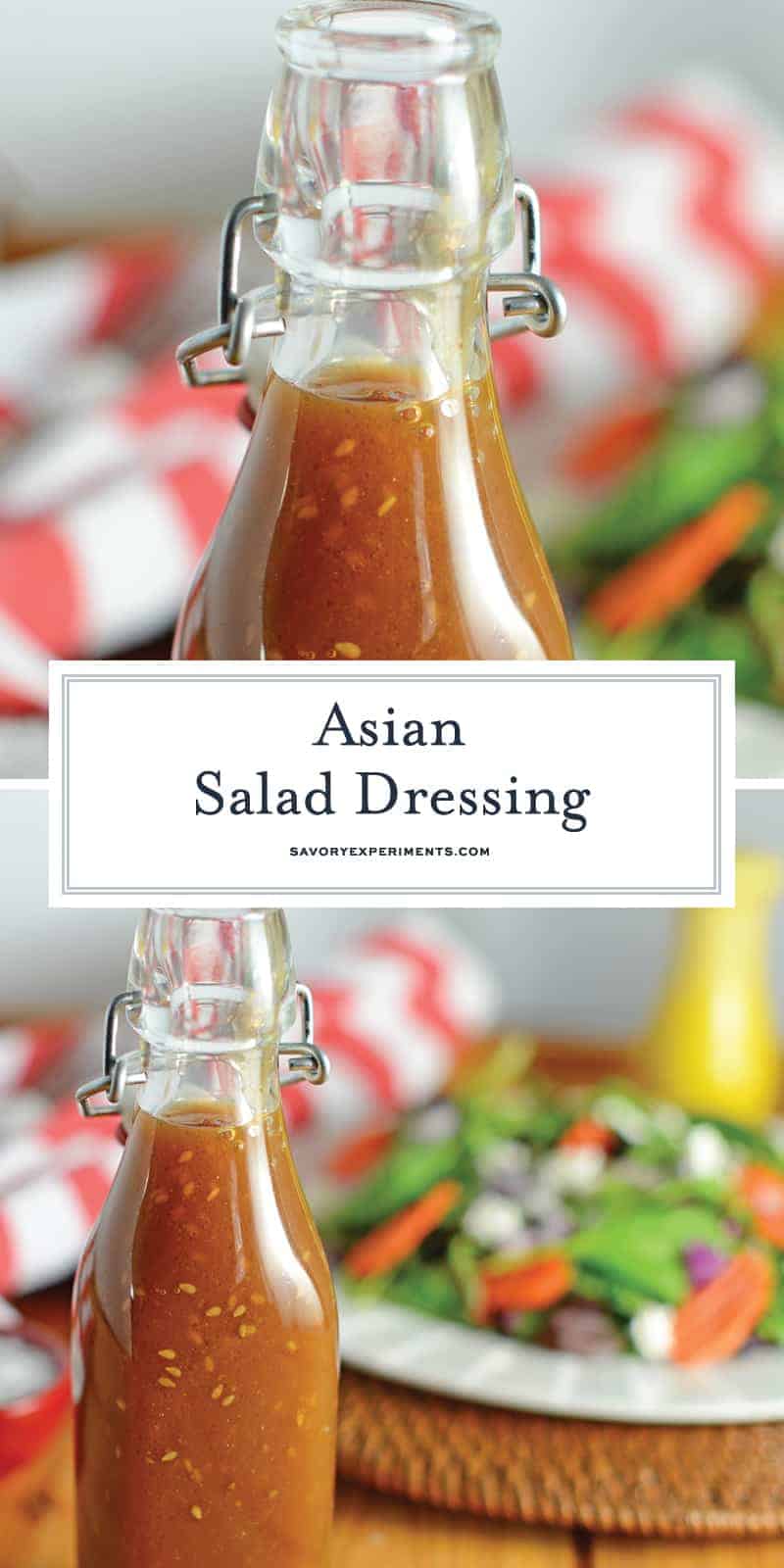 Questions you might have about how to make ginger dressing:
Can I use seasoned rice vinegar? Sure! It just has a little sugar and salt.
Can I use a different oil? Chances are if you are trying to cut out the peanut oil, then you have some sort of allergy. You can use vegetable or canola oil, but beware that you should also cut the sesame seeds to be safe. Sesame oil can also be used. I would shy away from using olive oil.
My Japanese restaurant uses carrot, can I add it? You can surely add carrots to your version. I would recommend grating them like the ginger and garlic.
This Asian Salad Dressing is a great copycat recipe for what you get at Japanese steakhouses like Benihana or Kobe! It's a sweet ginger and sesame combination!
---
---
Japanese Ginger Dressing
Japanese Ginger Dressing is a copycat recipe of many Japanese steakhouses like Benihana and Kobe. Sweet ginger and sesame can be a salad dressing or marinade.
Instructions
Place all ingredients except sesame seeds into a small food processor and pulse for 1 minute, or until desired consistency. Stir in sesame seeds.
Nutrition
Calories:
584
kcal
|
Carbohydrates:
15
g
|
Protein:
2
g
|
Fat:
57
g
|
Saturated Fat:
9
g
|
Sodium:
923
mg
|
Potassium:
87
mg
|
Fiber:
1
g
|
Sugar:
7
g
|
Vitamin C:
12.6
mg
|
Calcium:
47
mg
|
Iron:
0.5
mg