Who doesn't love that Ginger Asian Salad Dressing you get at Japanese steakhouses?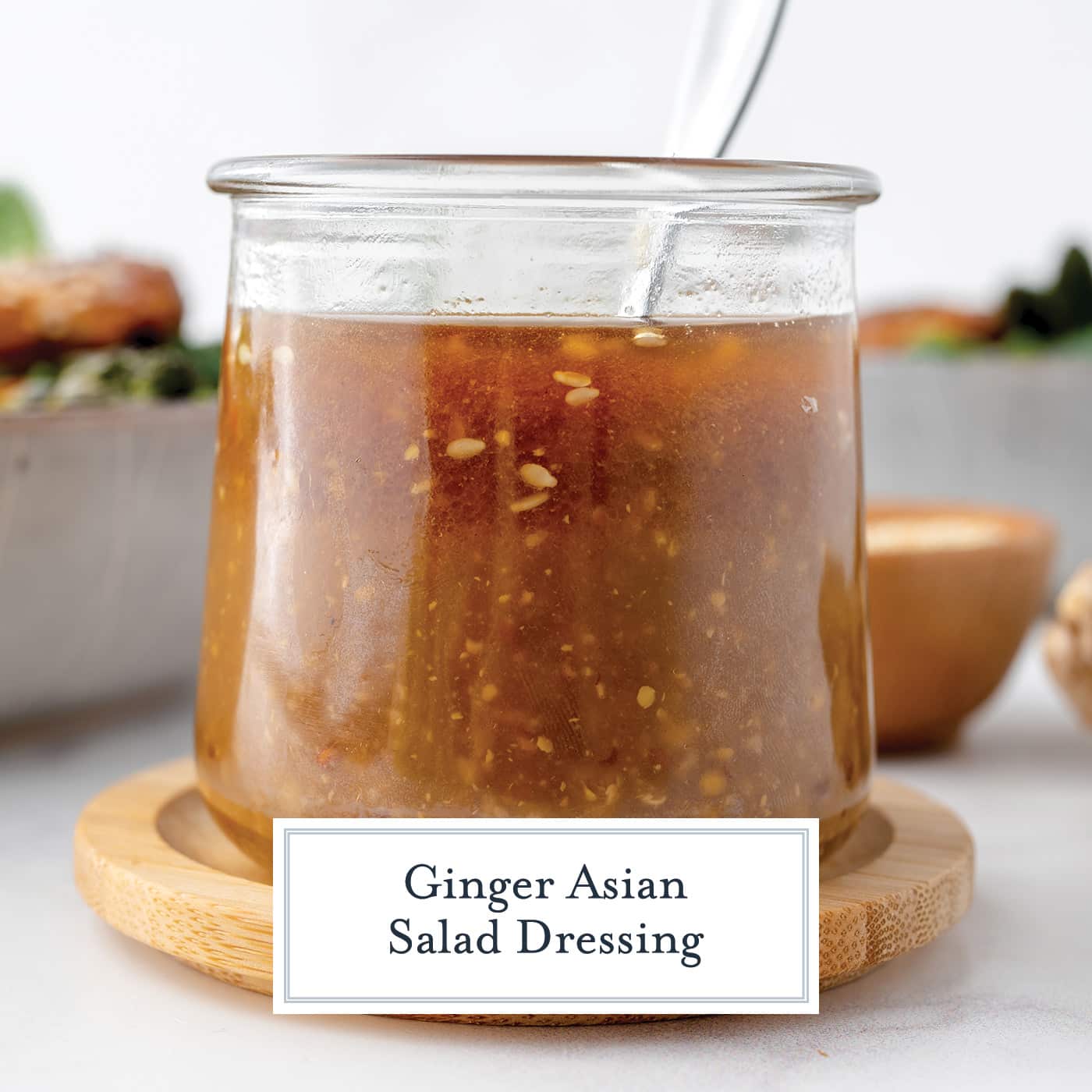 It has the perfect combination of tangy and sweet and makes eating salad even better. The best part is that you can use it on anything you like!
Have you ever been to a hibachi restaurant like Benihani, Kobe or Sakura? These talent show restaurants come with meal and entertainment perfect for adults and kids!
It's so fun to watch your meal being prepared right in front of you. They put on a great show and you get to eat your food as it's being made!
Although the menus are nearly always pricy, I don't think I have ever left without having at least two additional meals in a doggy bag, making the it totally worth it. One of my favorite elements of the meal is always the salad.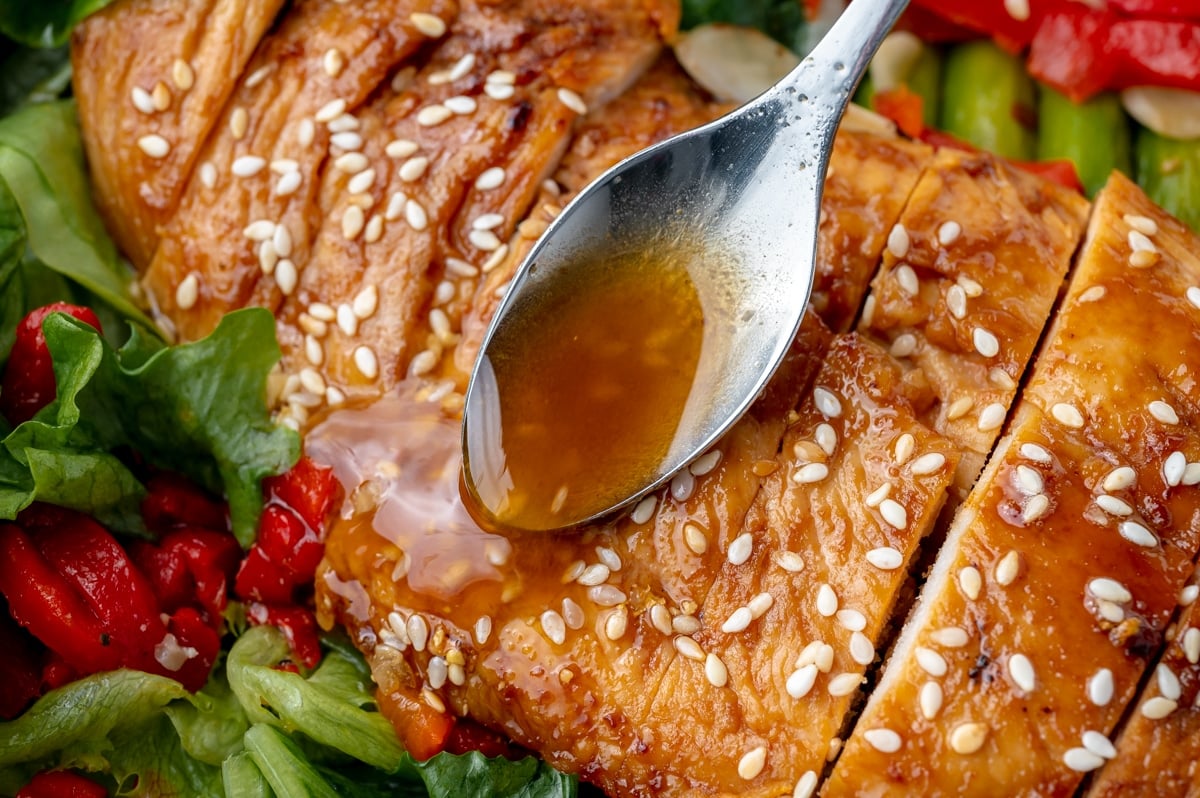 Ginger Asian Salad Dressing
Iceberg lettuce and shaved vegetables served with a asian salad dressing. *Swoon* My favorite part of Japanese restaurants.
I was craving asian salad dressing and also received a request for a copycat version so I set out testing with a blender, a ton of ingredients and some carrot chips for dipping.
I finally came up with this recipe for asian salad dressing, however it is not the same color, so do not be alarmed when it doesn't turn out orange.
My official taste tester (hubby) drank this version straight from the bowl after he finished his handful of carrot chips. It was then I knew I hit the asian salad dressing jackpot!
PRO TIP: Use freshly grated ginger and garlic for best results and maximum flavor.
This version uses peanut oil, rice wine vinegar, fresh ginger, garlic, lemon juice, soy sauce, ground mustard and sugar to balance out the acidity. Sesame seeds add texture, but can be omitted.
Don't just put asian salad dressing on your salad though! Use it on grilled vegetables or marinate chicken or seafood in it! Also serve with some of my favorite Asian meals like Teriyaki Pork Kabobs, Wasabi Chicken Potstickers or Tuna with Volcano Sauce.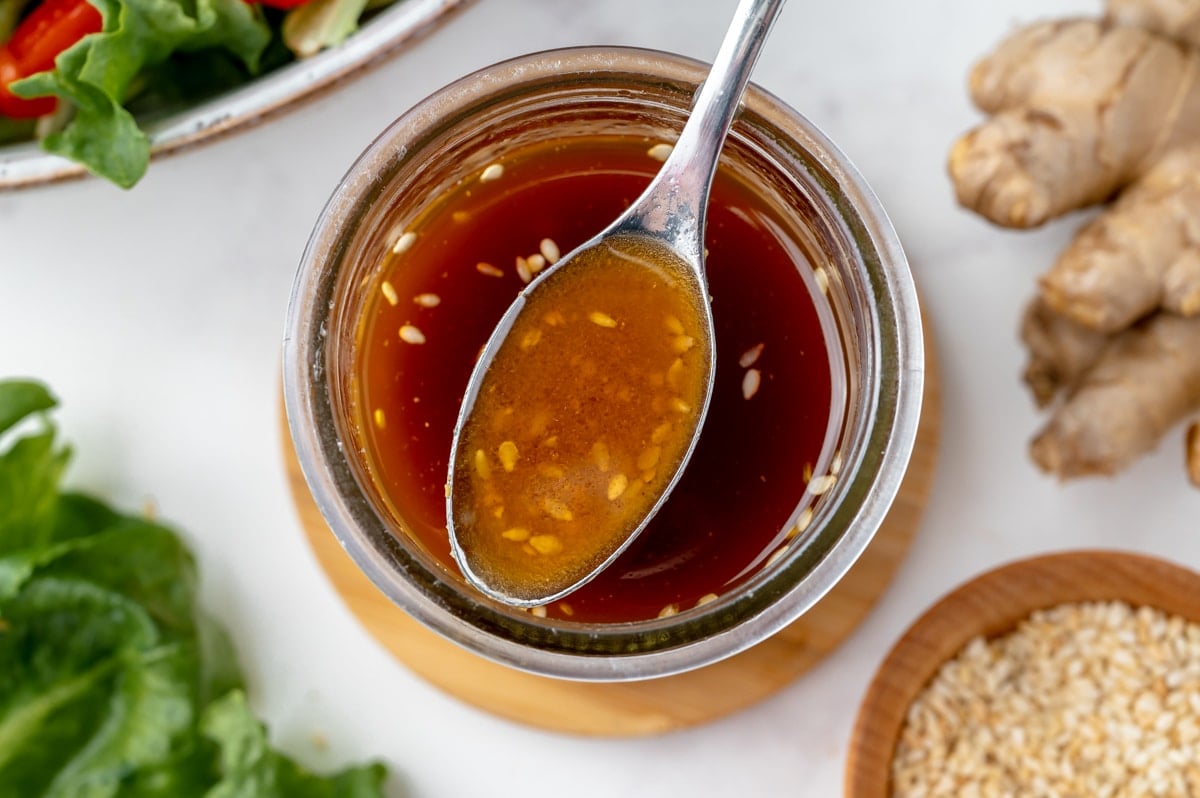 Ginger Asian Salad Dressing Ingredients
Yellow onion – This can be omitted if you aren't partial to onion, but I love the flavor and texture onion adds to this homemade dressing.
Peanut oil – Any neutral oil will work here. You can use sesame oil, olive oil, soybean oil, avocado oil or canola oil as a substitute instead.
Rice wine vinegar – This can easily be found in the same aisle as all other vinegars at your local grocery store.
Ginger – Freshly grated ginger is key here. After all, ginger is one of the main flavors of this simple ginger dressing.
Garlic – Same as above, it's important to use freshly grated or minced garlic rather than the jarred version. The flavor is more pungent.
Salt and pepper – With all the other tangy flavors of this dressing, fine sea salt and freshly ground black pepper are all we really need to season it.
Lemon juice – Along with the vinegar, fresh lemon juice adds some acidity as well as brightness to this delicious dressing recipe.
Sugar – I like to add a small amount of sugar to my dressings for sweetness. Check the section below for a few variations.
Soy sauce – Most Asian dressings have a little bit of soy sauce. I like to use low-sodium soy sauce to keep the saltiness down.
Ground mustard – This helps to balance out the acidity of the dressing, as well as adds a nice flavor.
Sesame seeds – These are mostly added for texture, but you can always omit them if you'd like to.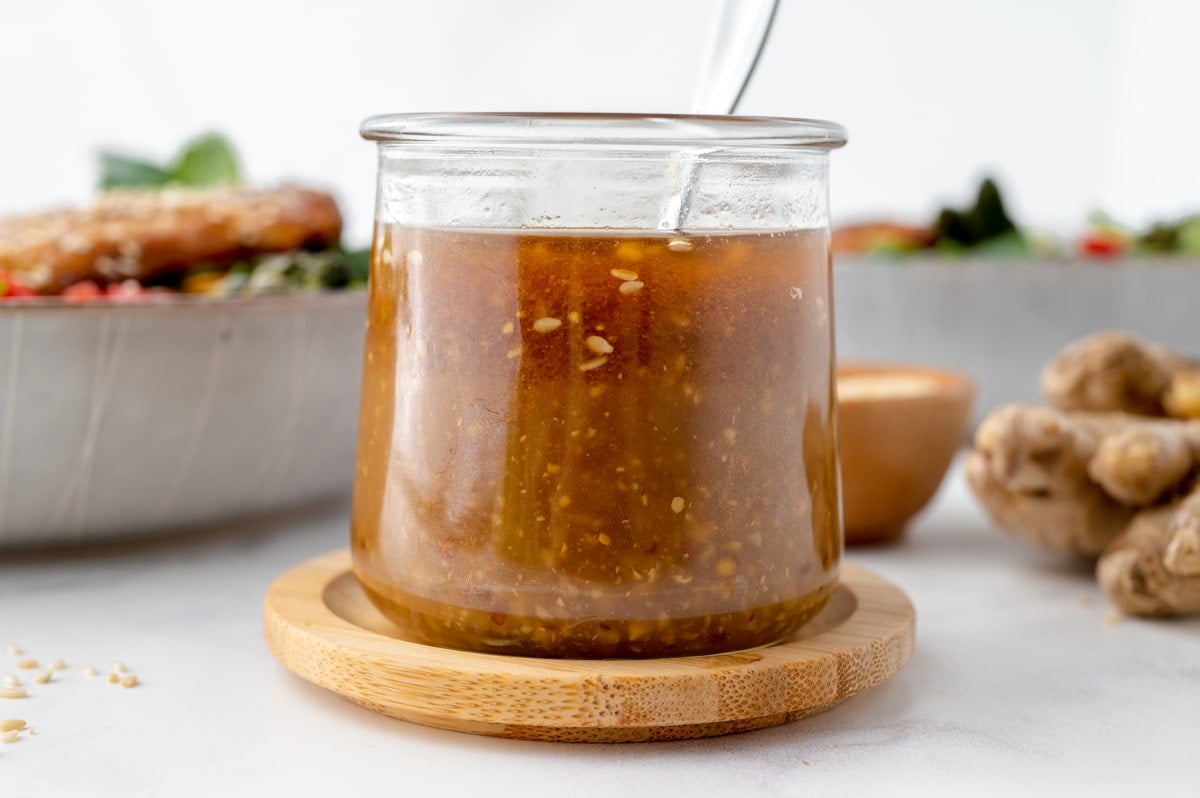 Ginger Asian Salad Dressing Variations
Sugar – If you'd like a healthier alternative to white sugar, you could substitute maple syrup or agave nectar instead. Just be sure to not add too much as to not make it overly sweet.
Carrot ginger dressing – Add some grated fresh carrots to turn this into a carrot ginger salad dressing. It adds a little bit of substance to the dressing and elevates any salad.
Vegetables – Not only is this Japanese salad dressing great on a simple salad like a side salad, but it's also great to add to a buddha bowl or for dipping raw veggies into.
Vinegar – If you can't find or don't have rice vinegar, you could substitute it for white wine vinegar, white vinegar or even lemon juice instead.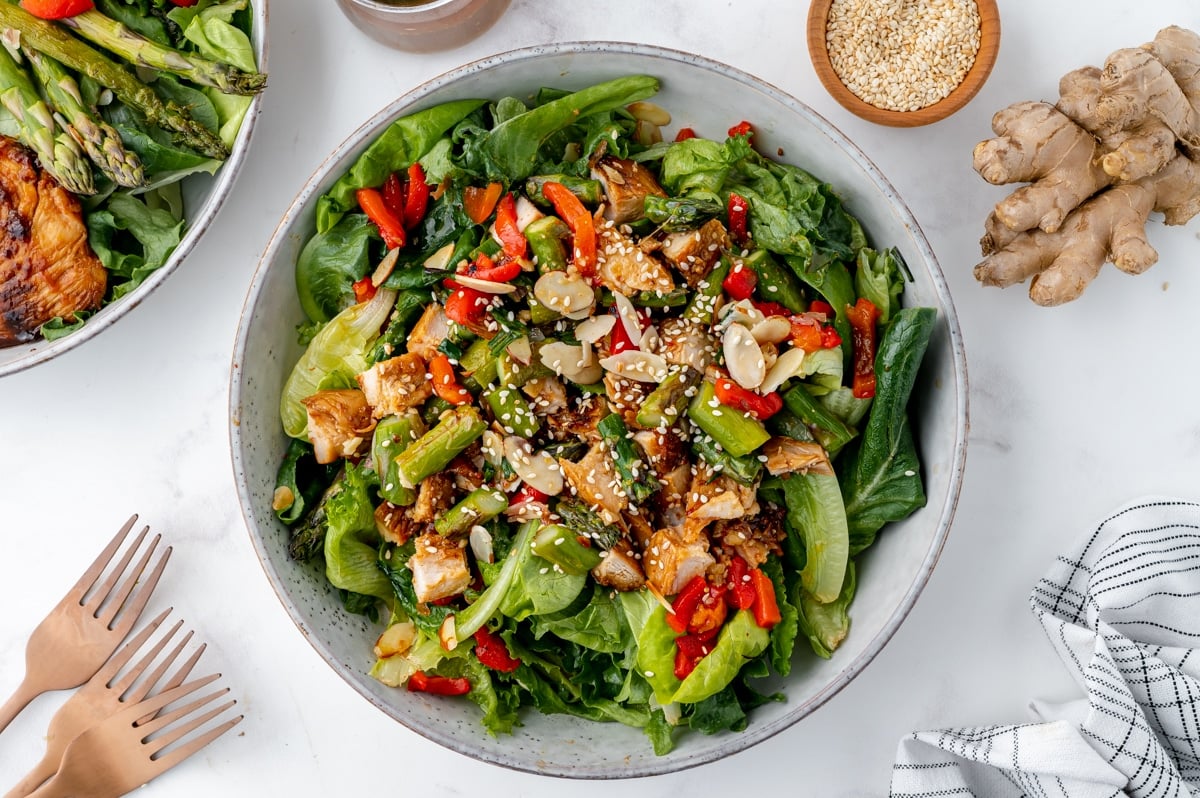 Storage and Freezing
Storage: Store any leftover dressing in an airtight container like a mason jar. It can be stored at room temperature or in the refrigerator until you're ready to use it for your next salad.
Freezing: I do not recommend freezing this Japanese ginger dressing.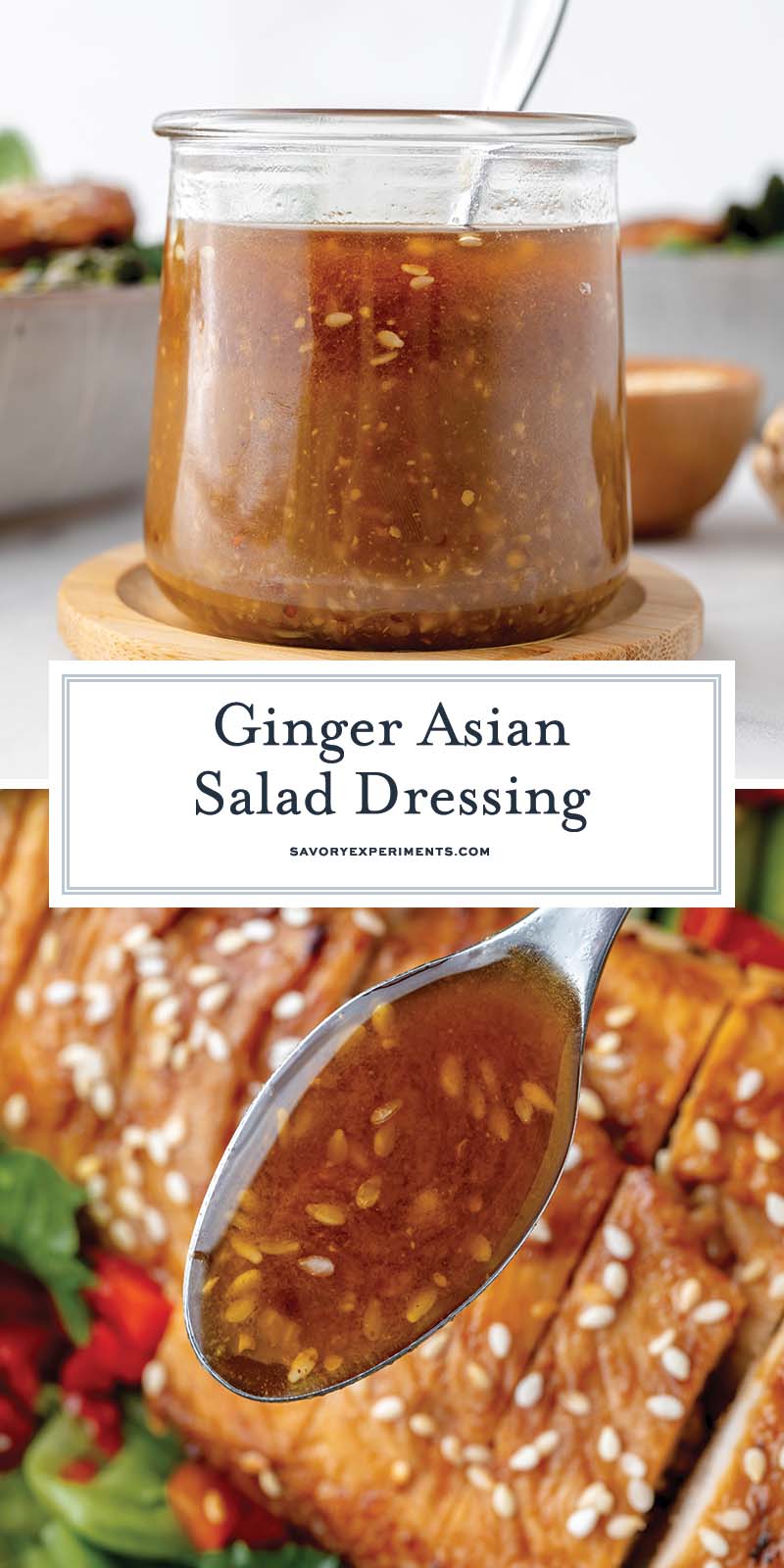 More Copycat Recipes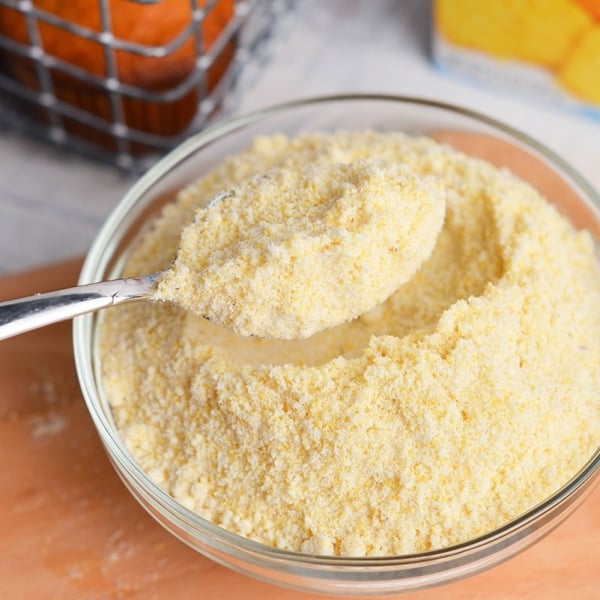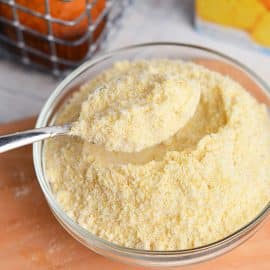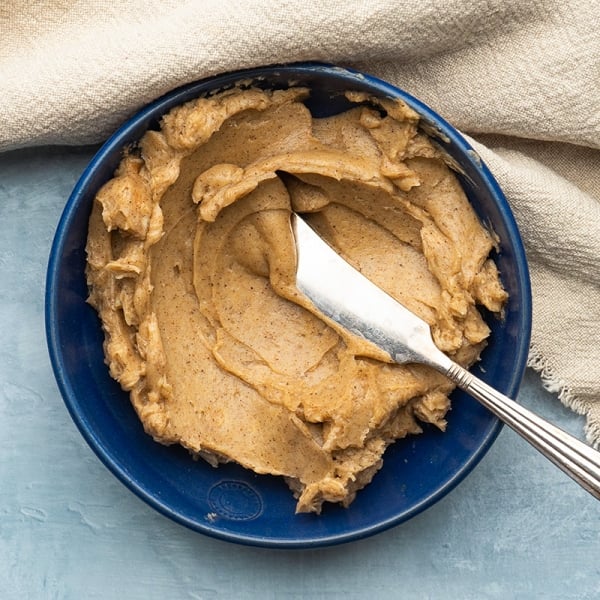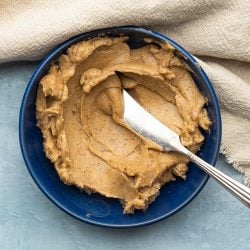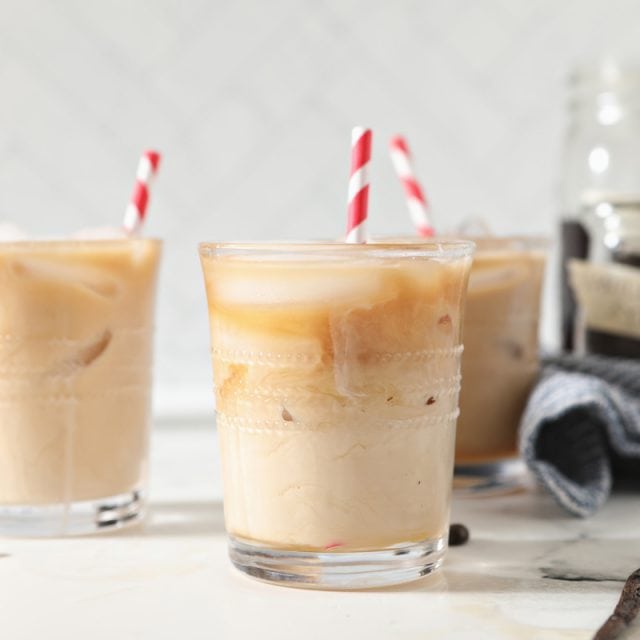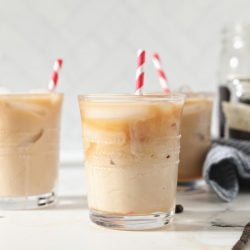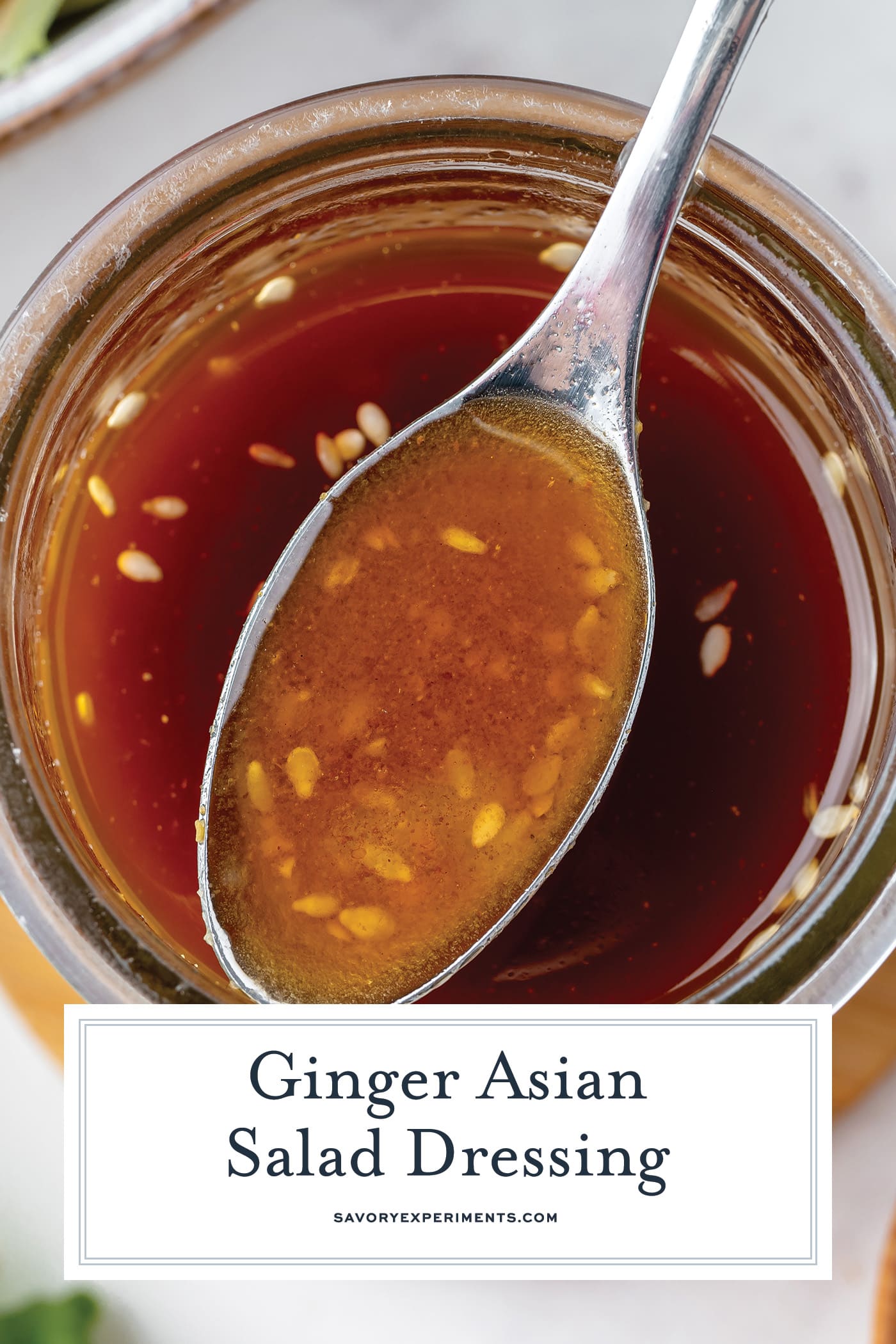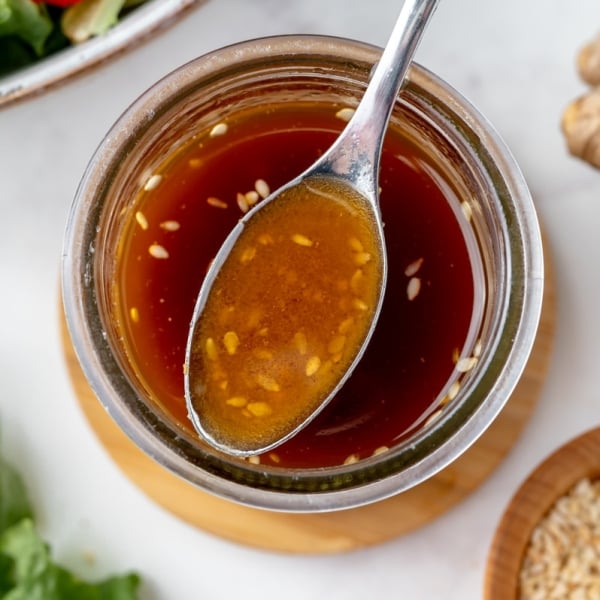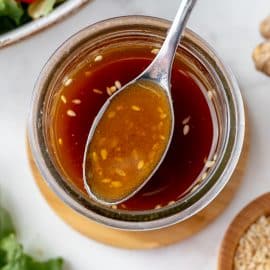 Japanese Ginger Dressing Recipe
Japanese Ginger Dressing is a copycat recipe of many Japanese steakhouses like Benihana and Kobe. Sweet ginger and sesame can be a salad dressing or marinade.
Instructions
Place all ingredients except sesame seeds into a small food processor and pulse for 1 minute, or until desired consistency. Stir in sesame seeds.
Nutrition
Calories:
584
kcal
,
Carbohydrates:
15
g
,
Protein:
2
g
,
Fat:
57
g
,
Saturated Fat:
9
g
,
Sodium:
923
mg
,
Potassium:
87
mg
,
Fiber:
1
g
,
Sugar:
7
g
,
Vitamin C:
12.6
mg
,
Calcium:
47
mg
,
Iron:
0.5
mg