Teriyaki Sauce is one of the most popular marinades and glazes used in the United States. It is versatile and super tasty.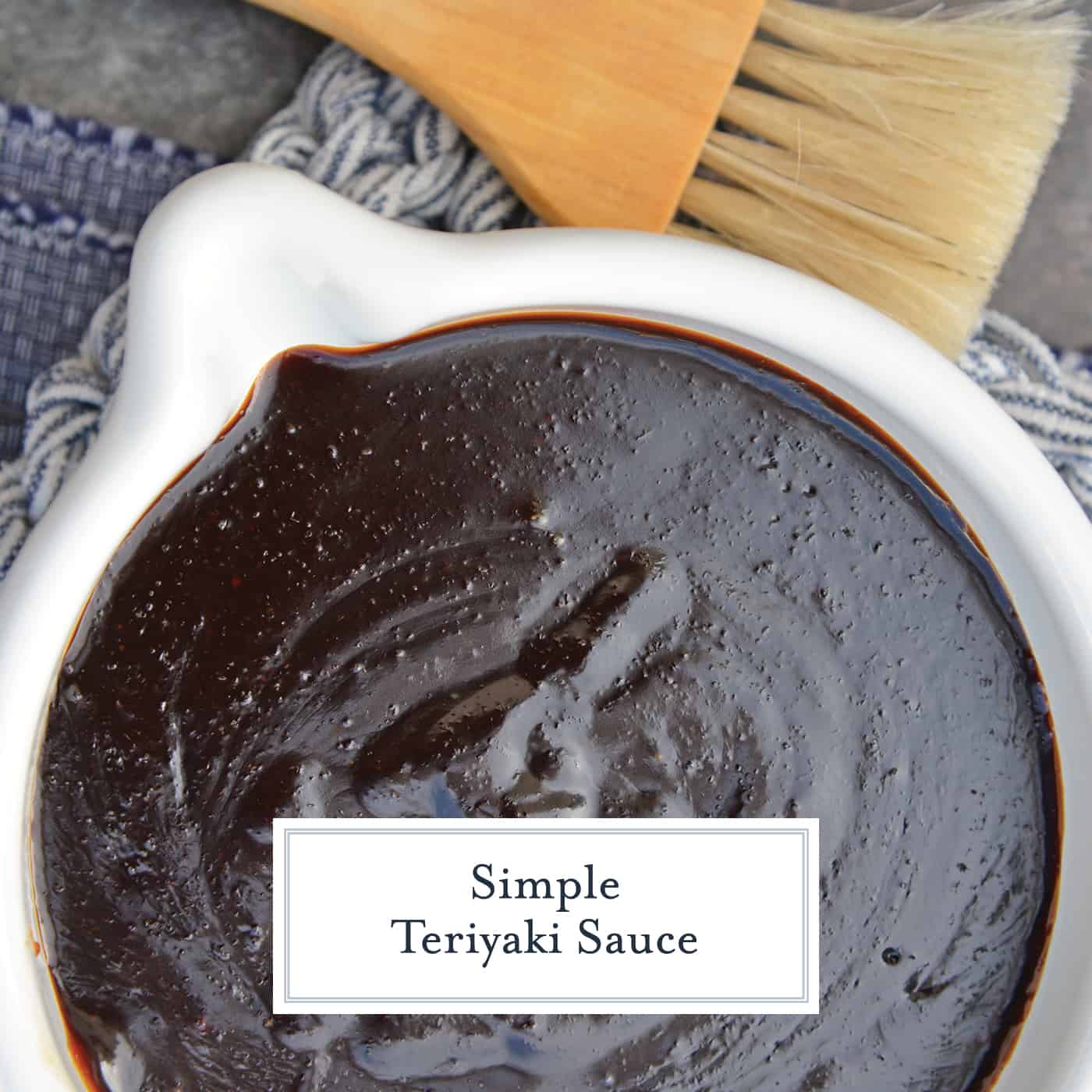 Teriyaki Sauce can be made into an easy teriyaki marinade or glaze. Perfect for teriyaki chicken, an easy stir fry recipe or even making homemade beef jerky.
Despite homemade teriyaki sauce being an easy recipe, most folks end up buying it in a bottle. I am here to tell you that like most recipes, making homemade teriyaki sauce is way better than store bought!
Did you know that like yakitori, teriyaki is seen as a style of Japanese cooking, not necessarily a sauce. In the states, we view it as the name of the recipe.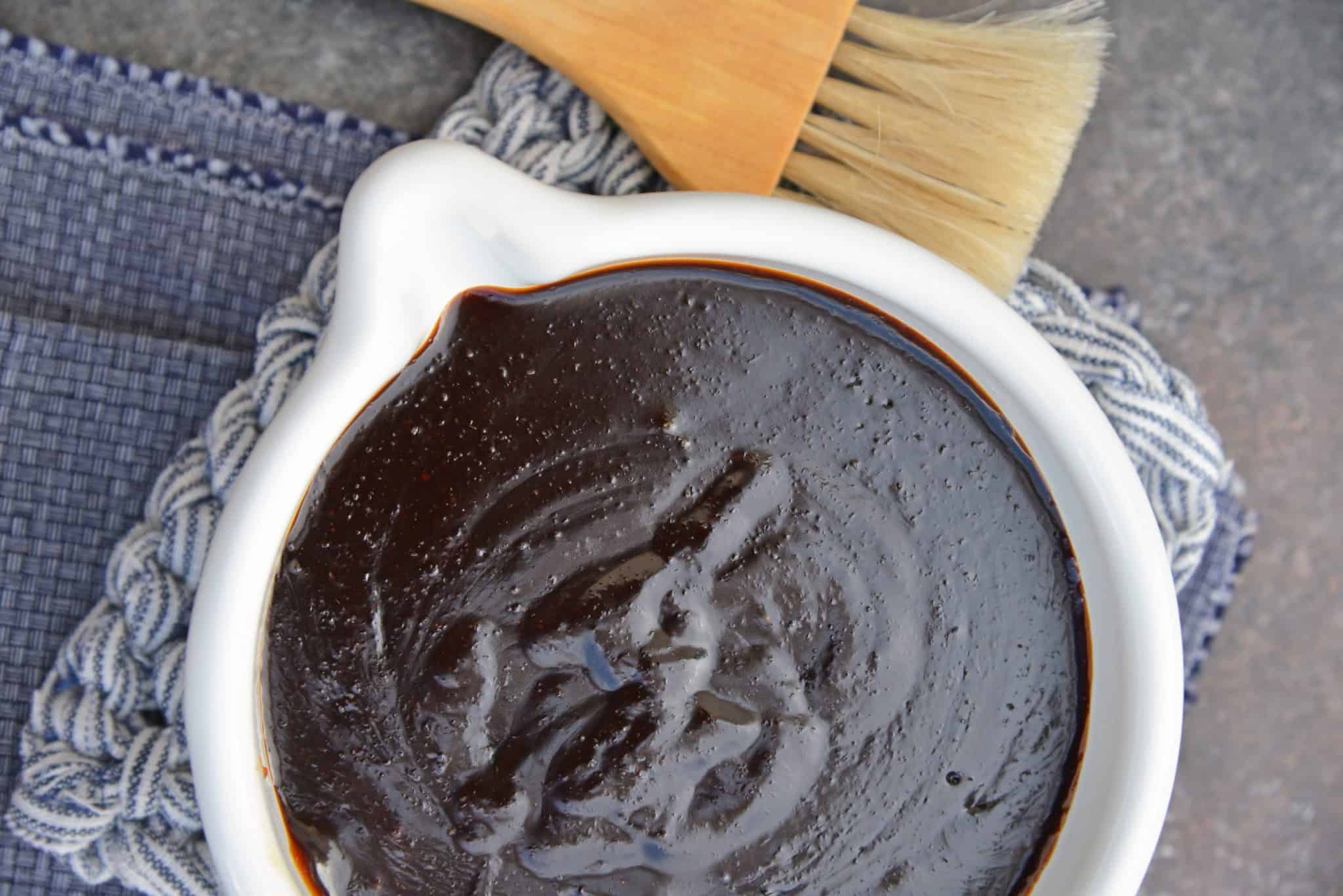 Authentic teriyaki sauce has a base of just three ingredients: mirin, soy sauce and sugar, with other flavors sometimes being added. As I learned on my recent trip to Japan, Japanese teriyaki sauce is much thinner and watery than those served in the states.
Mirin
What is mirin?
Mirin is a sweet rice wine. It has a much lower alcohol level than other rice wines, like sake. Like most cooking wines, the alcohol will completely burn off during the cooking process.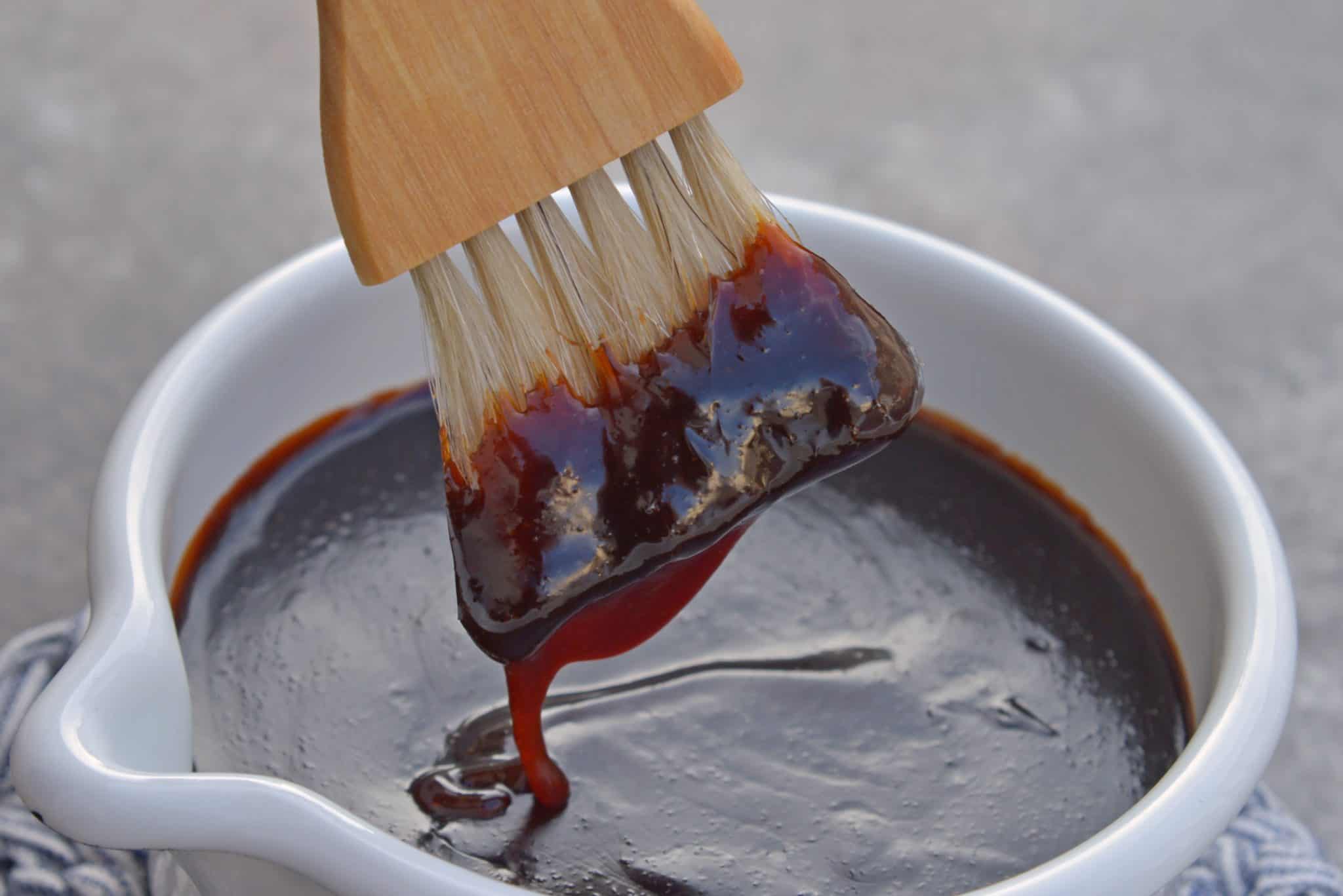 Mirin is a staple in Japanese cuisine. Substitutions for mirin include rice vinegar white wine, vermouth or sherry with sugar. Use 1 tablespoon of sugar for every 1/2 cup of liquid. The key is having something both sweet and acidic.
There is very little difference between a Teriyaki Marinade versus and Teriyaki Sauce or Glaze. A marinade is thinner, allowing it to better penetrate the meat.
Use a marinade for anything from chicken, beef, vegetables or duck. I even use it for marinating beef for homemade beef jerky. I use it in my hibachi at home!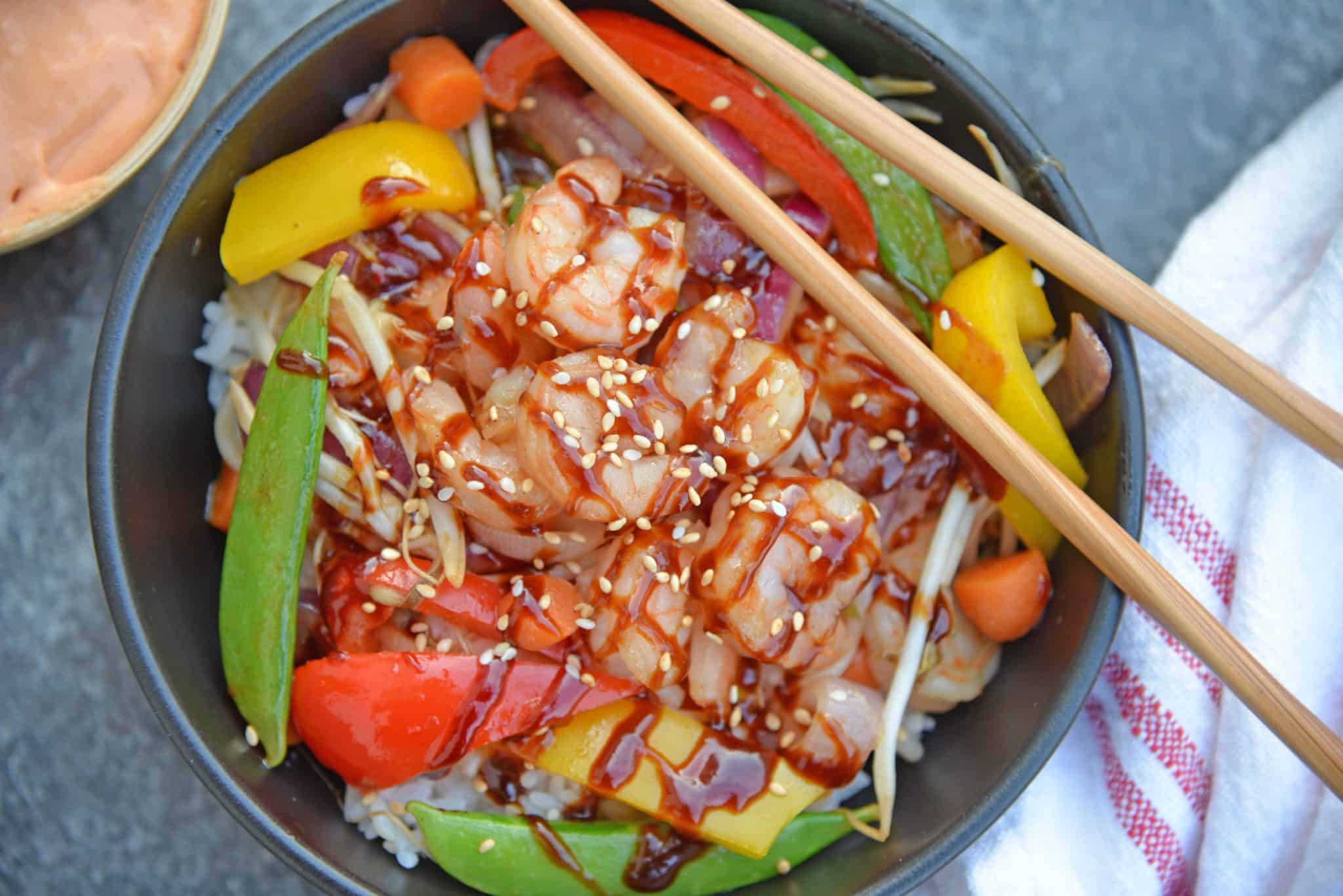 A Teriyaki Sauce or Glaze is thicker and shiny. Teriyaki Sauce is best for finishing a meal, basting or dipping. It won't penetrate well due to the consistency, but sticks to things.
The only difference is adding cornstarch or arrowroot to the basic teriyaki marinade recipe. This is typically the sauce you will use for a stir fry or baked teriyaki chicken.
What is arrowroot? Arrowroot is a great alternative to cornstarch. It is white, powdery and water soluble. It has no flavor and twice the thickening power to straight up flour.
It is also gluten free and made from tropical tubers, such as the arrowroot plant and cassava. It also mixes clear, as opposed to the milky color of cornstarch, and dilutes in acidic sauces. On the flip side, arrowroot is also more expensive.

Tools for making Teriyaki Sauce:
Micrograter– A small kitchen utensil you find you use a lot more than you expected!
Mini Food Processor– I use this thing daily! It is by far my most used kitchen appliance, it is small and I throw all the parts into the dishwasher, well except the base and cord, of course!
Immersion Blender/Stick Blender
– I used to transfer anything I needed to blend to my blender and then back to the cooking pot. Silly me. An immersion blend, sometimes seen as a stick blender, is a cheap, small and easy to use and clean kitchen appliance. Perfect for sauces, especially those using a cornstarch or arrowroot at the end, soups and smoothies.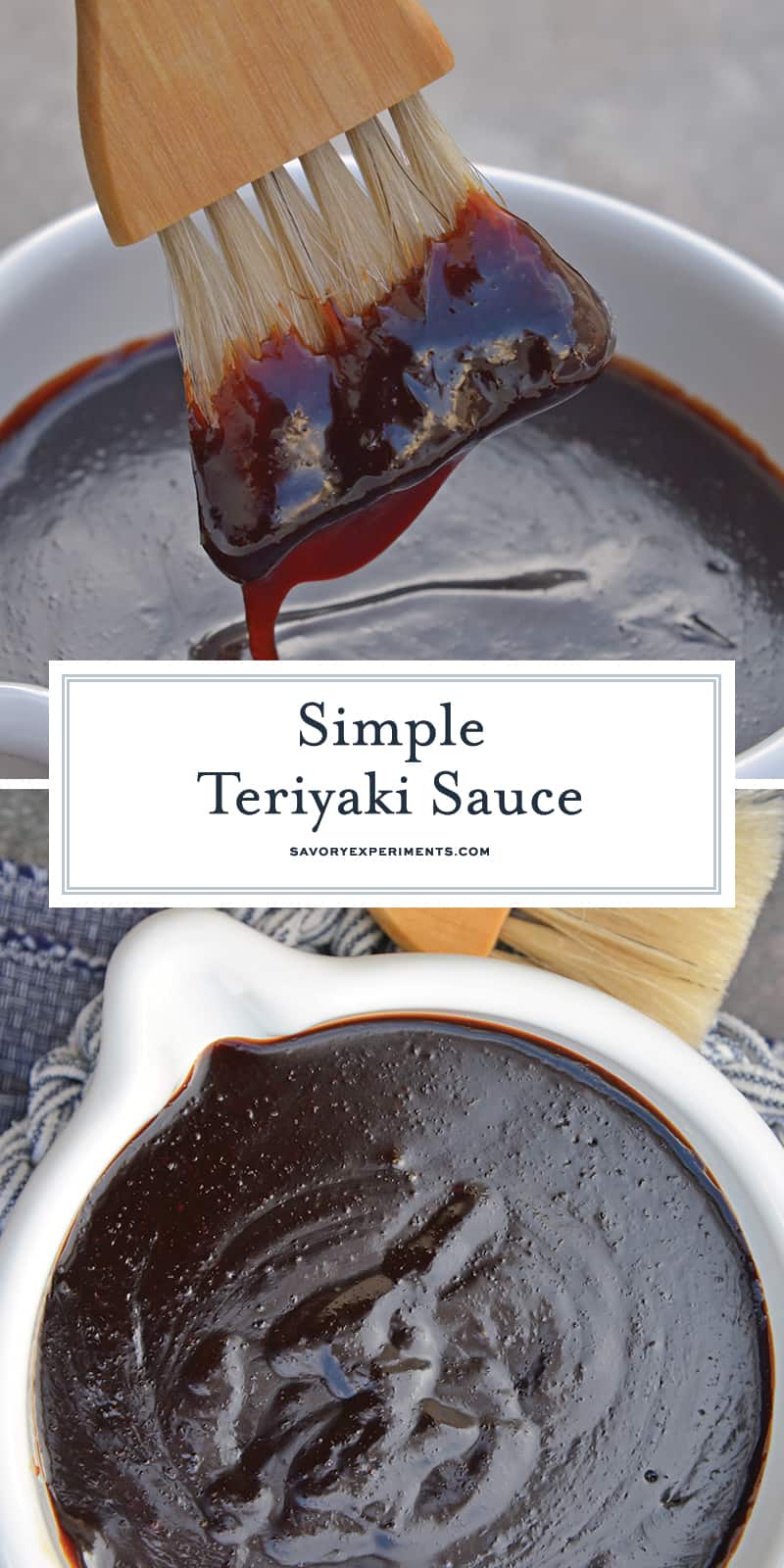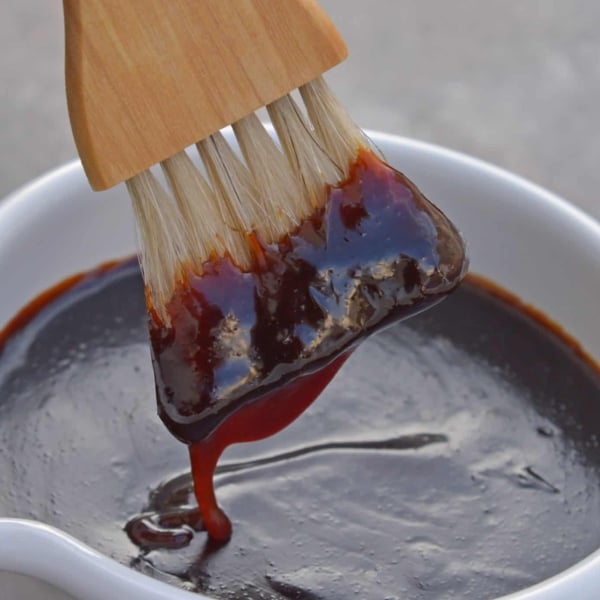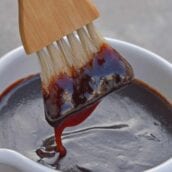 Teriyaki Sauce
Teriyaki Sauce can be made into an easy teriyaki marinade or glaze. Perfect for teriyaki chicken, an easy stir fry recipe or even making homemade beef jerky.
Instructions
Combine all ingredients for teriyaki marinade in a small sauce pan. Bring to a low boil, then a simmer for 10-15 minutes. Mixture will be thin. Use this for marinating.

Using an immersion blender or small food processor, blend well.

To make marinade into a sauce, whisk together cornstarch and water until fully combined. Mix with teriyaki marinade until it becomes glossy. Remove from heat, mixture will thicken as it cools.

If you've tried this recipe, come back and let us know how it was!
Notes
*You can chop, mince or grate garlic and ginger. The size has a lot to do with preference. I like my teriyaki sauce to be smooth which requires an immersion blender or food processor. If you are going to blend yours, don't pay as much attention to the size of your chopping. If you don't plan to blend, I highly recommend using a micro grater.
Nutrition
Calories:
401
kcal
,
Carbohydrates:
88
g
,
Protein:
12
g
,
Fat:
2
g
,
Sodium:
7095
mg
,
Potassium:
323
mg
,
Fiber:
1
g
,
Sugar:
56
g
,
Vitamin C:
1.1
mg
,
Calcium:
60
mg
,
Iron:
3
mg