Maple Sage Chicken Sausage is so delicious, you won't even know it is made out of chicken! So why do I call it sausage when it is made of chicken and not pork?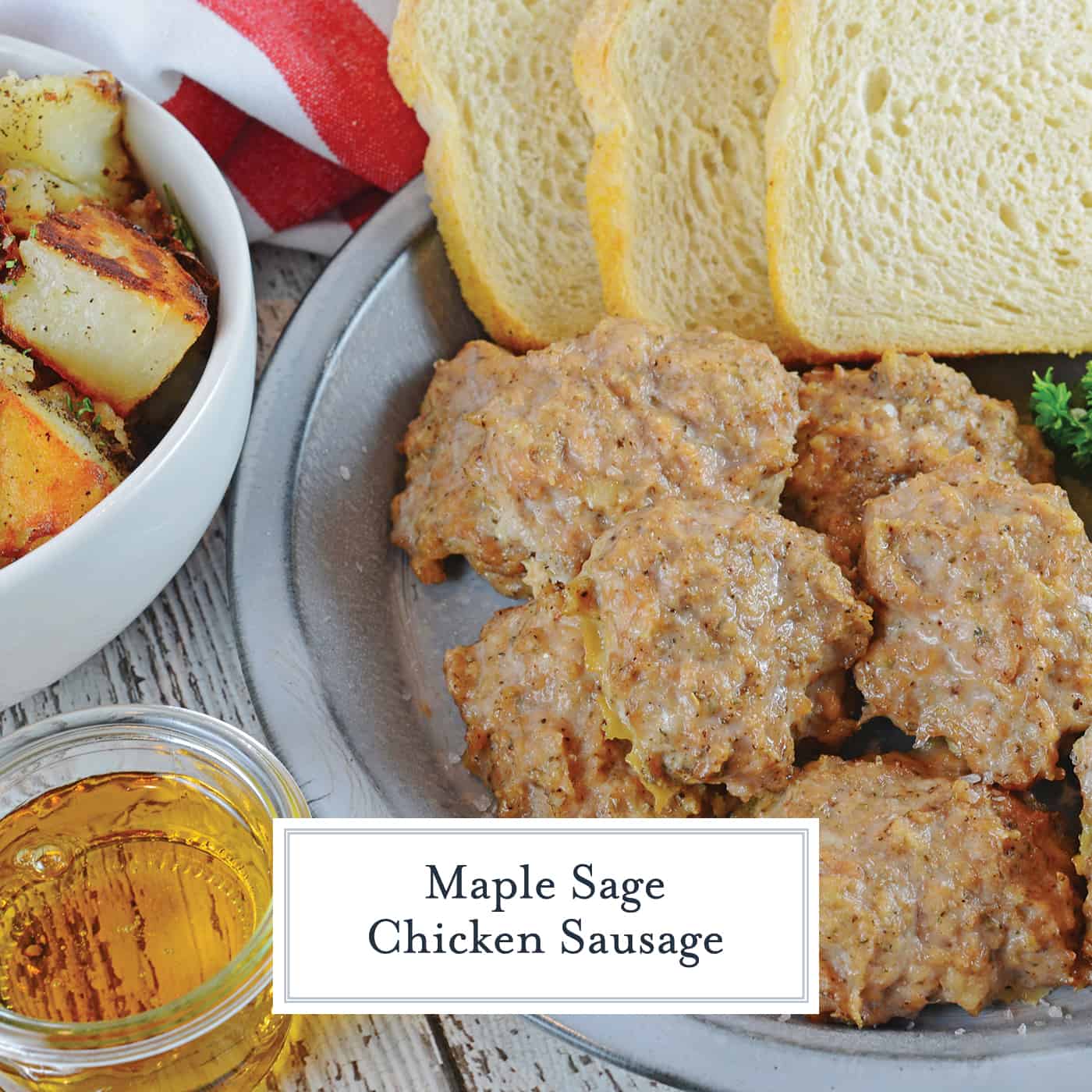 Maple Sage Chicken Sausage is an easy breakfast sausage recipe using a savory sausage spice mix. They can be made ahead of time and frozen!
Technically sausage is anything made out of ground meat and spices and formed into a link, patty or even sausage balls. If we got technical, hamburgers are sausage!
Chicken, and even ground turkey, are excellent alternatives to pork and you can generally found them already ground at your grocer. However, I love being able to grind my own meats at home with my KitchenAid meat grinder attachment.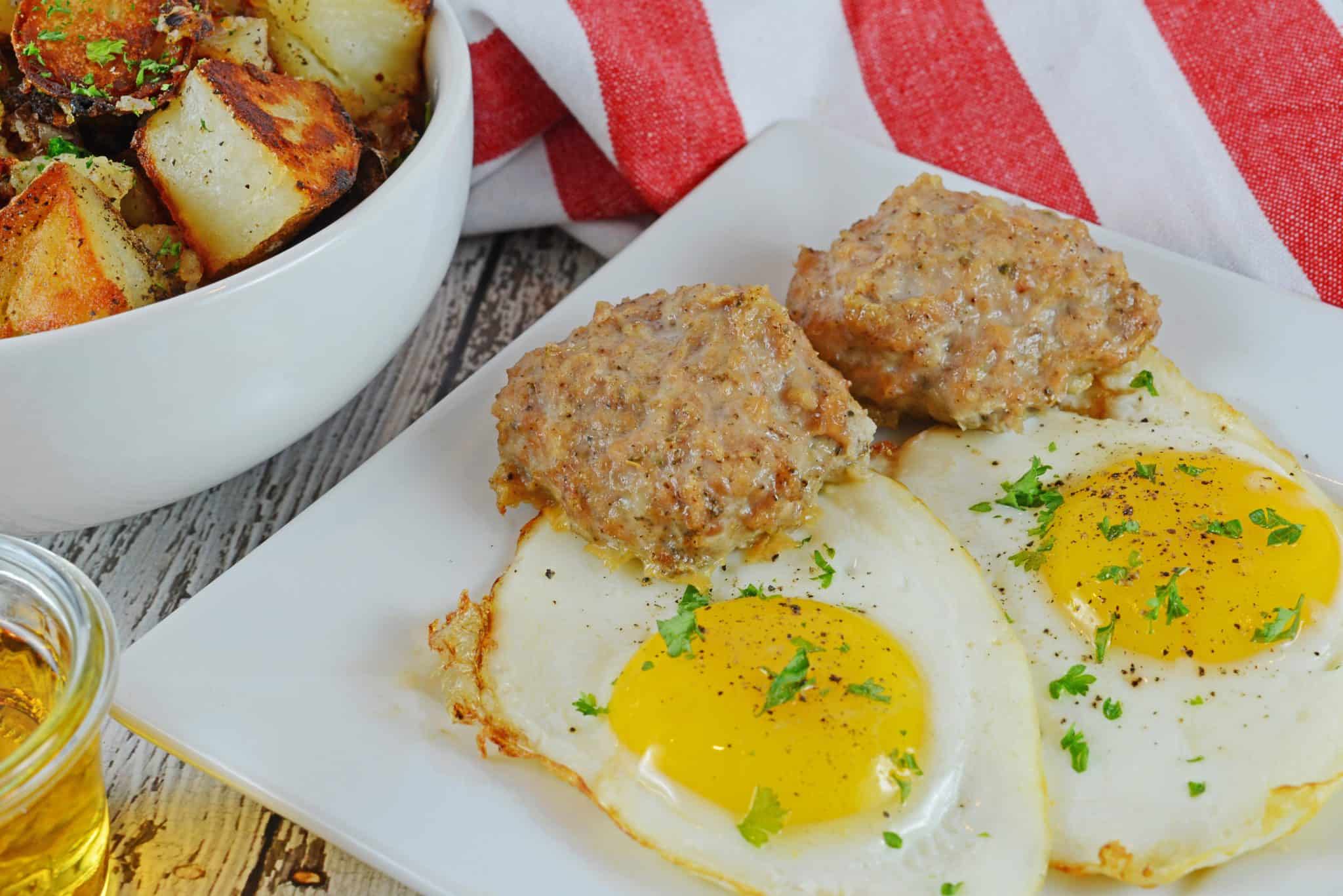 I surprised myself with this attachment becoming my most used. Being able to dictate exactly what does into my meat and then spice it myself is a wonderful thing. I can do it ahead and freeze them to save even more time.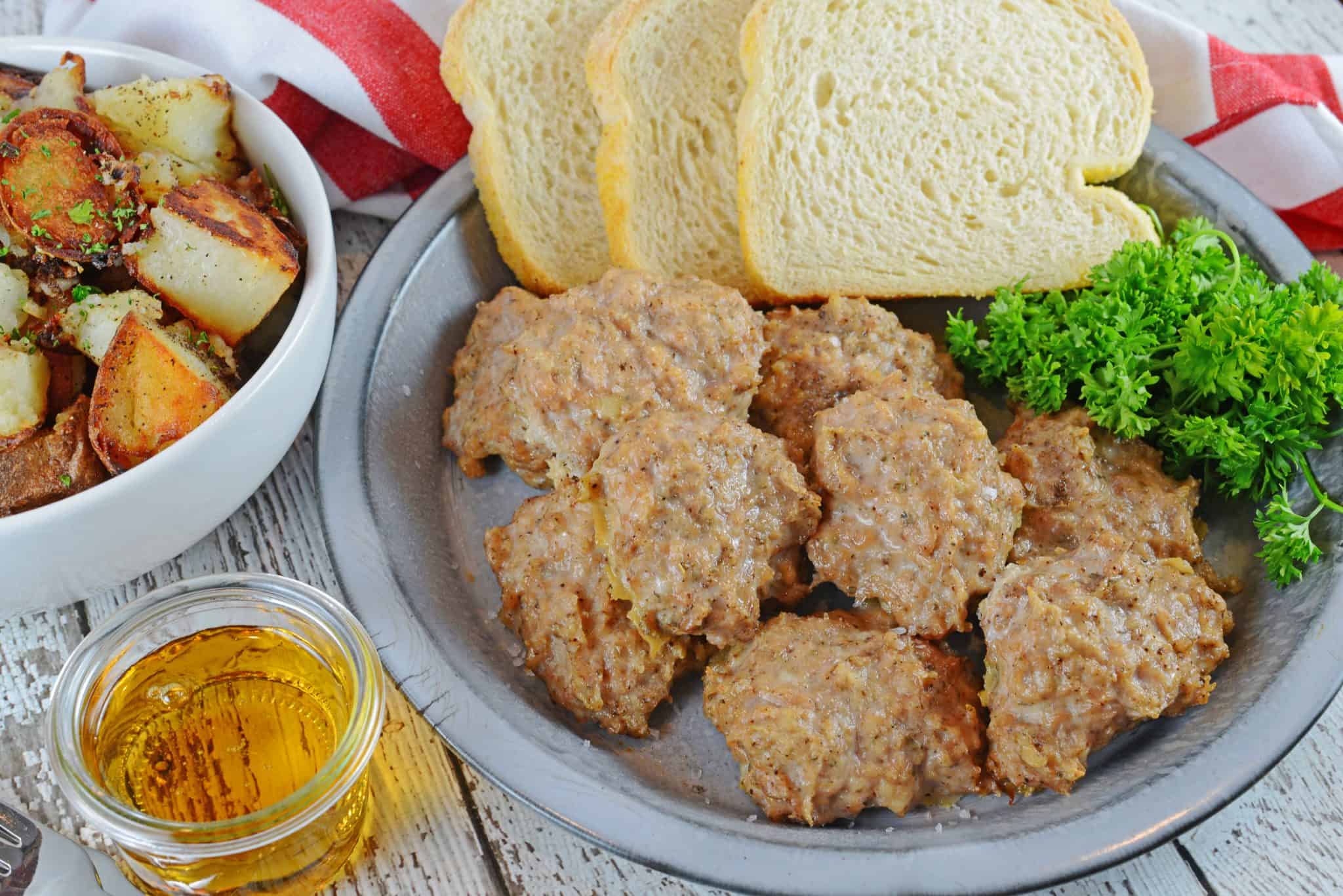 Did you also know that most meat borne bacteria is in ground meats? Because it goes through the grinder, there is more surface space to come in contact with the meat and this more of a chance of contamination.
Being able to grind my meat at home means I can also control what goes through and how it gets washed, handled and sanitized. make sure to check out my post on making homemade Italian Sausage for tips on using a meat grinder at home.
After you have your ground meat, simply mix by hand, form patties and cook for perfect chicken sausage every time. You can even make them into sausage balls if you want!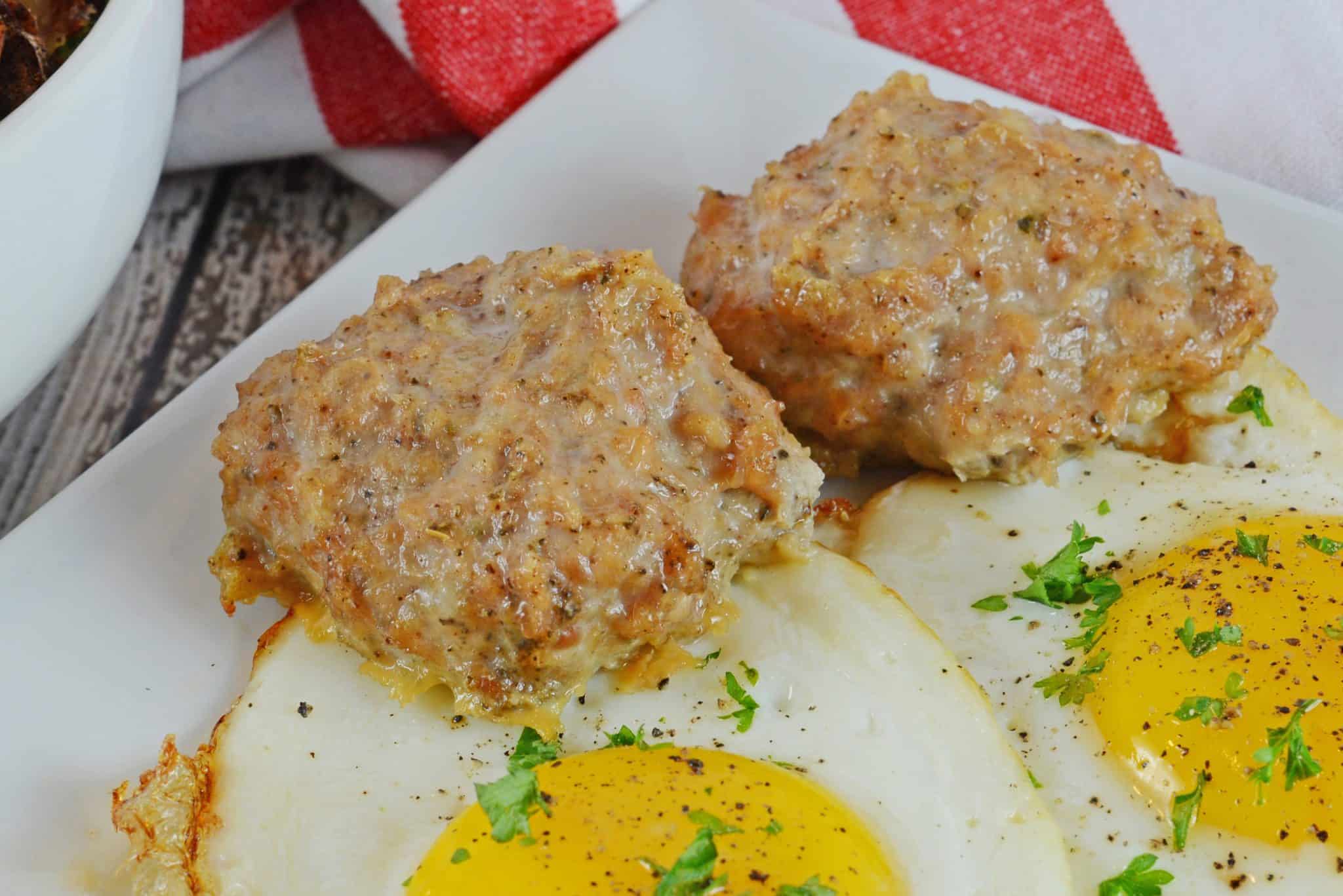 I urge you to use real maple syrup- if the label does not say "REAL MAPLE SYRUP", check the ingredients lists. Many syrups out there are just maple flavored high fructose corn syrup.
You can also use fresh sage, just make sure you mince it well. If you are using dried, crumble it even more between your palms before adding to release the natural oils and enhance flavor.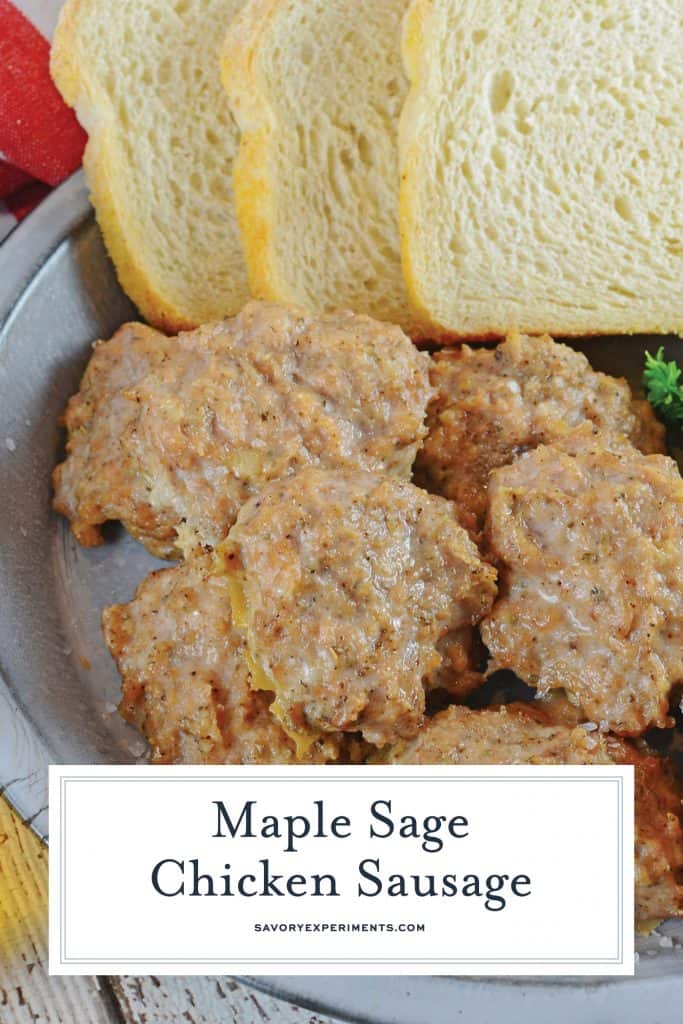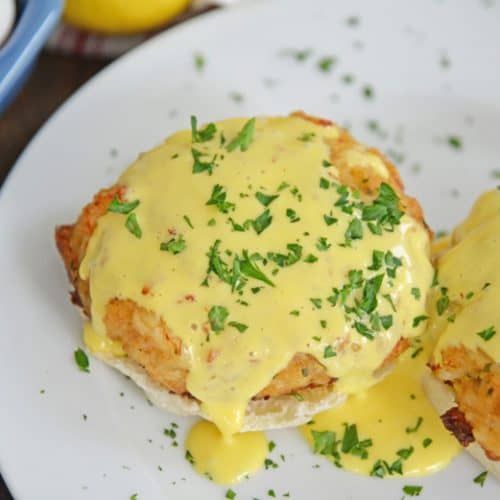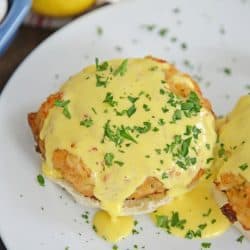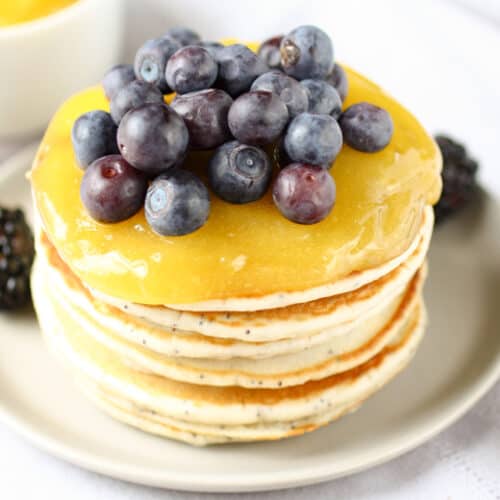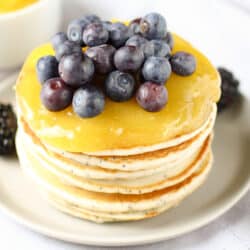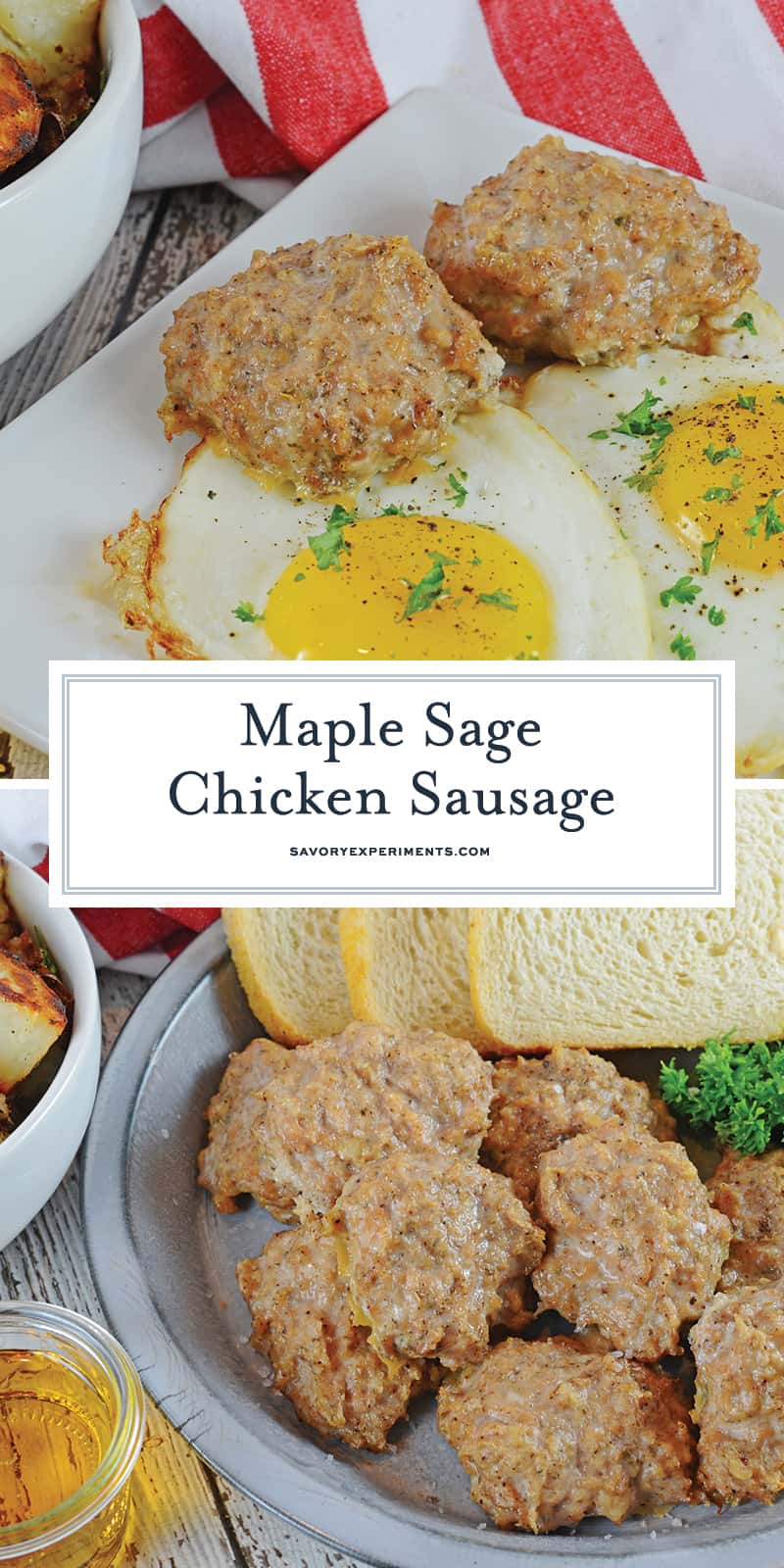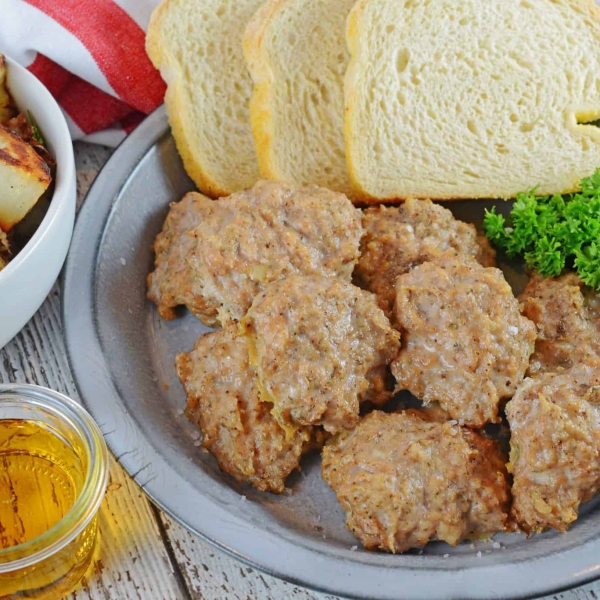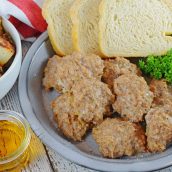 Maple Sage Chicken Sausage
Maple Sage Chicken Sausage is an easy breakfast sausage recipe using a savory sausage spice mix. They can be made ahead of time and frozen!
Instructions
Combine ground chicken through egg white and one tablespoon real maple syrup in a large mixing bowl. Wash your hands or wear powder free latex gloves to hand mix until all spices are fully incorporated. Mixture will be sloppy, but it will form into patties.

Line a large baking dish with wax or parchment paper and lightly coat with cooking spray. Form mixture into 16 patties, separating layers by more wax or parchment paper. Cover and place into the refrigerator overnight or for 8 hours. Patties will congeal and stick together while refrigerating.

Preheat oven to 350 degrees. Remove Maple Sage Chicken Sausage patties to a non-paper lined baking dish in a single layer. Bake for 20-25 minutes or until fully cooked.

Remove and place onto serving dish. Drizzle with remaining 2 tablespoons real maple syrup.

If you've tried this recipe, come back and let us know how it was!
Nutrition
Calories:
93
kcal
,
Carbohydrates:
2
g
,
Protein:
10
g
,
Fat:
4
g
,
Saturated Fat:
1
g
,
Cholesterol:
48
mg
,
Sodium:
328
mg
,
Potassium:
310
mg
,
Sugar:
2
g
,
Vitamin A:
15
IU
,
Vitamin C:
0.1
mg
,
Calcium:
12
mg
,
Iron:
0.5
mg