Tired of your traditional bacon and eggs breakfast? Give Chickpeas and poached eggs a try!
Gluten-Free Chickpeas and Poached Eggs are a healthy meal idea using yogurt, spinach and mediterranean spices.
Looking for a healthy and unique breakfast or brunch meal? Za'atar Chickpeas and Poached Eggs is simple and easy to prepare, spiked with lemon and a traditional za'atar seasoning.
A yogurt sauce is the base, topped with warm chickpeas, wilted spinach and perfectly poached eggs.
If you've never had za'atar seasoning, it is a staple in Middle Eastern cuisine, a simple mixture of thyme, sea salt, sesame seeds and sumac. You've probably had it before, but didn't realize what it was.
Easy enough to blend at home… if you can find sumaq, a dried berries from a sumaq bush, closely related to the cashew family.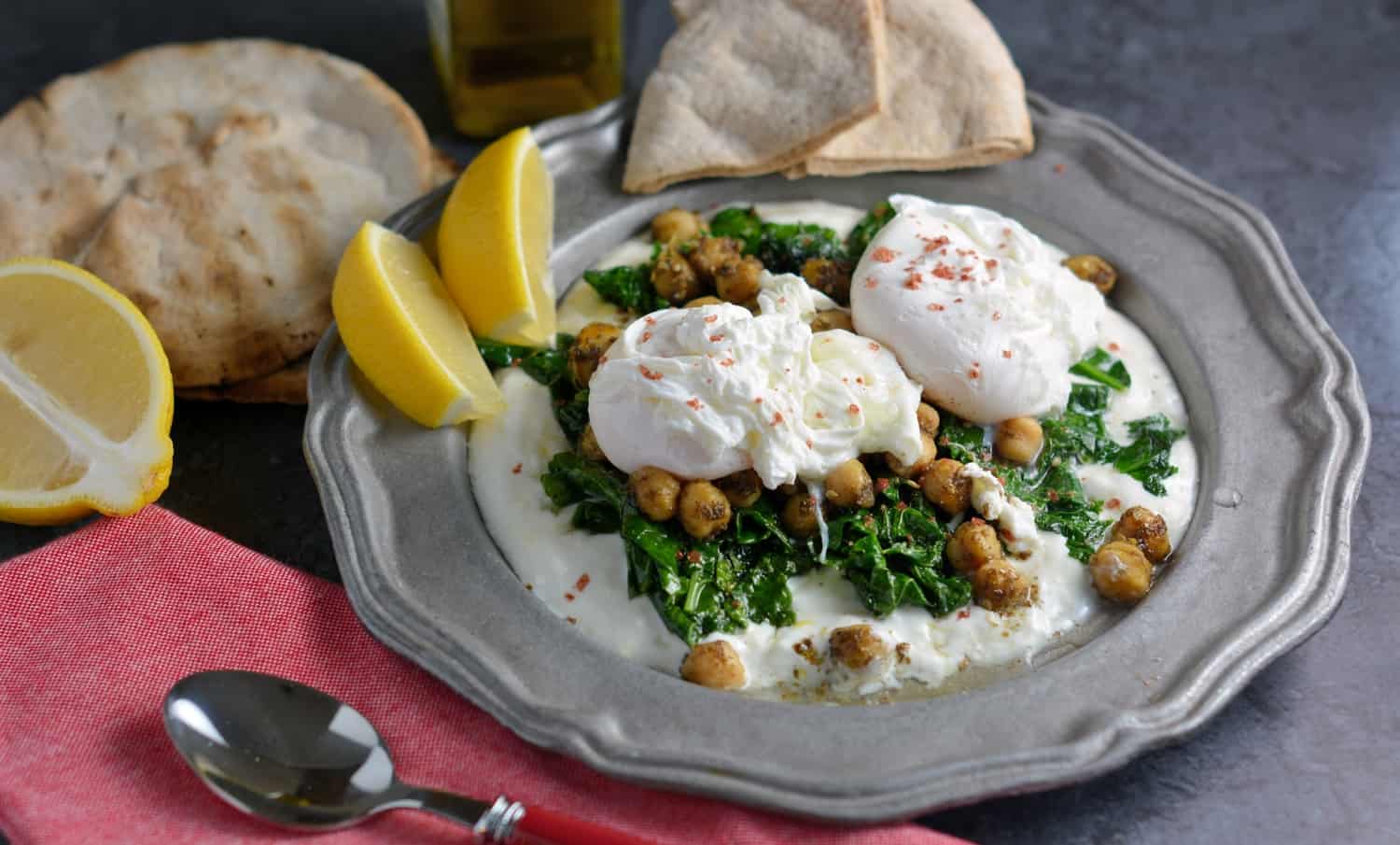 Instead, I buy a large pre-blended bag at the grocery store in the International aisle. Use the rest on hummus or with a good dipping olive oil and bread or pita. Also perfect for avocado toast.
Also not commonly seen in breakfast foods are chickpeas. They are a legume (bean family) and healthy base for this gluten free breakfast recipe.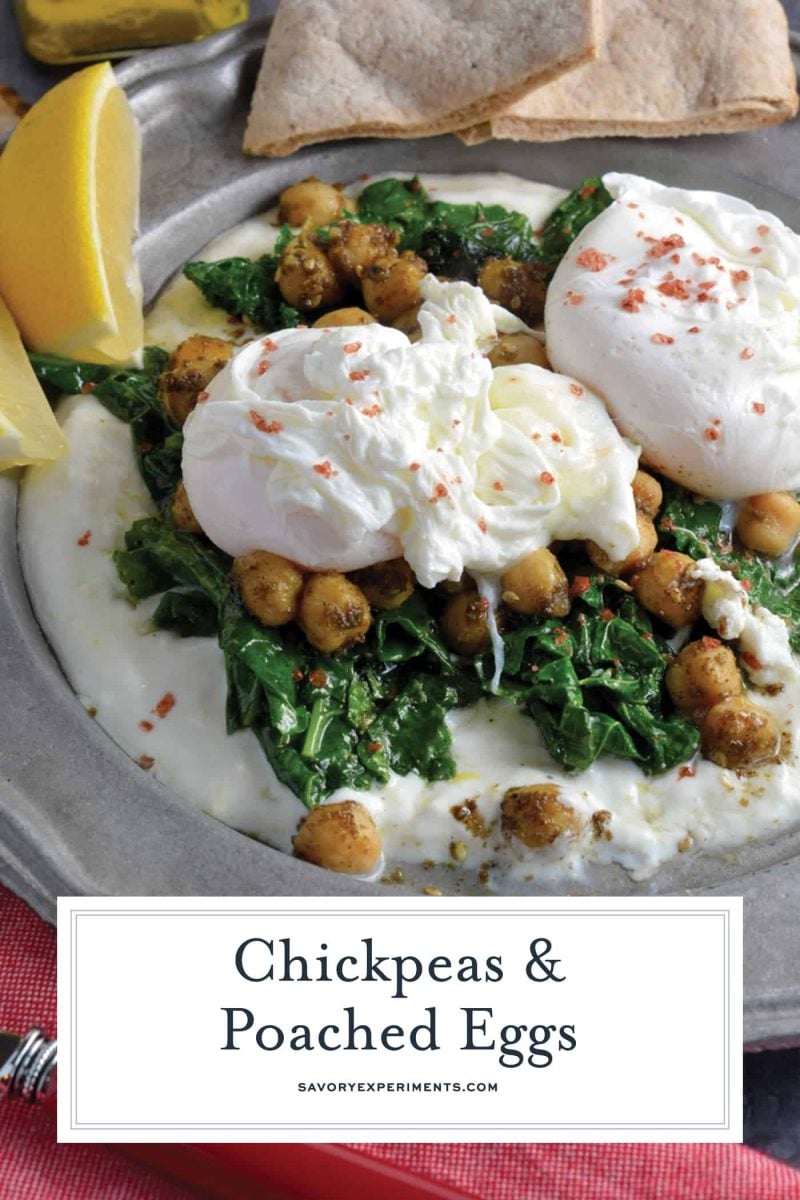 Chickpeas are high in protein and dietary fiber, so they help keep you fuller longer and aid in digestion. Sometimes called garbanzo beans, they are commonly found in salads and other Mediterranean cuisine.
The trick is finding good canned chickpeas. People complain they are too mealy or hard, but some brands are better than others. Surprisingly enough, my favorite is actually the store brand at my grocery store. Buy a few and taste test them to find the best!
This dish is based on a meal I recently had in Brooklyn, NY. It was a gluten-free savory breakfast plate that was a great break from French Toast and omelets.
Lemon provides a great zest against yolky eggs and the texture of soft chickpeas and wilted spinach.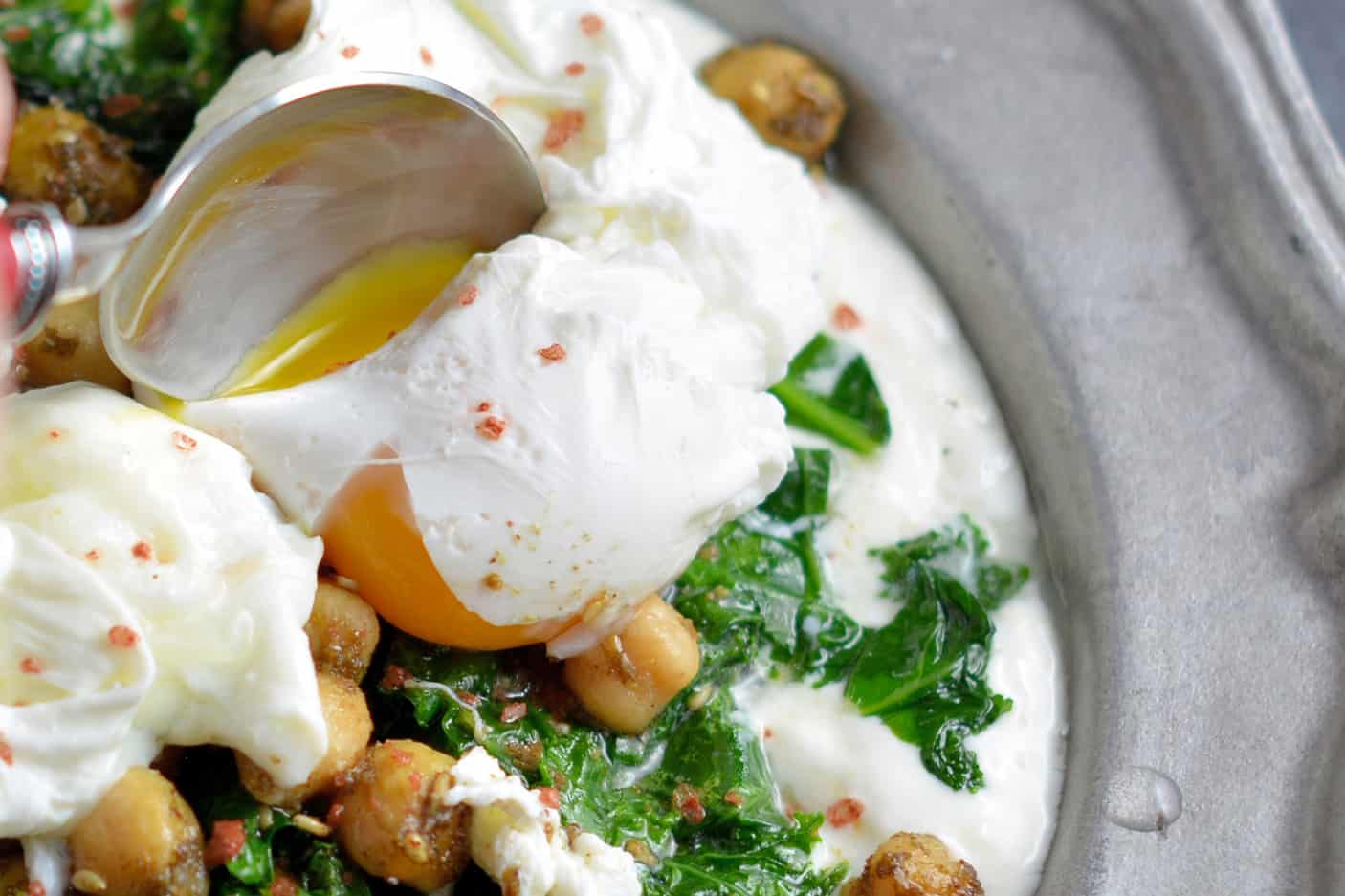 Don't be scared of poaching eggs with our easy tutorial you will make some spectacular, golden centered eggs!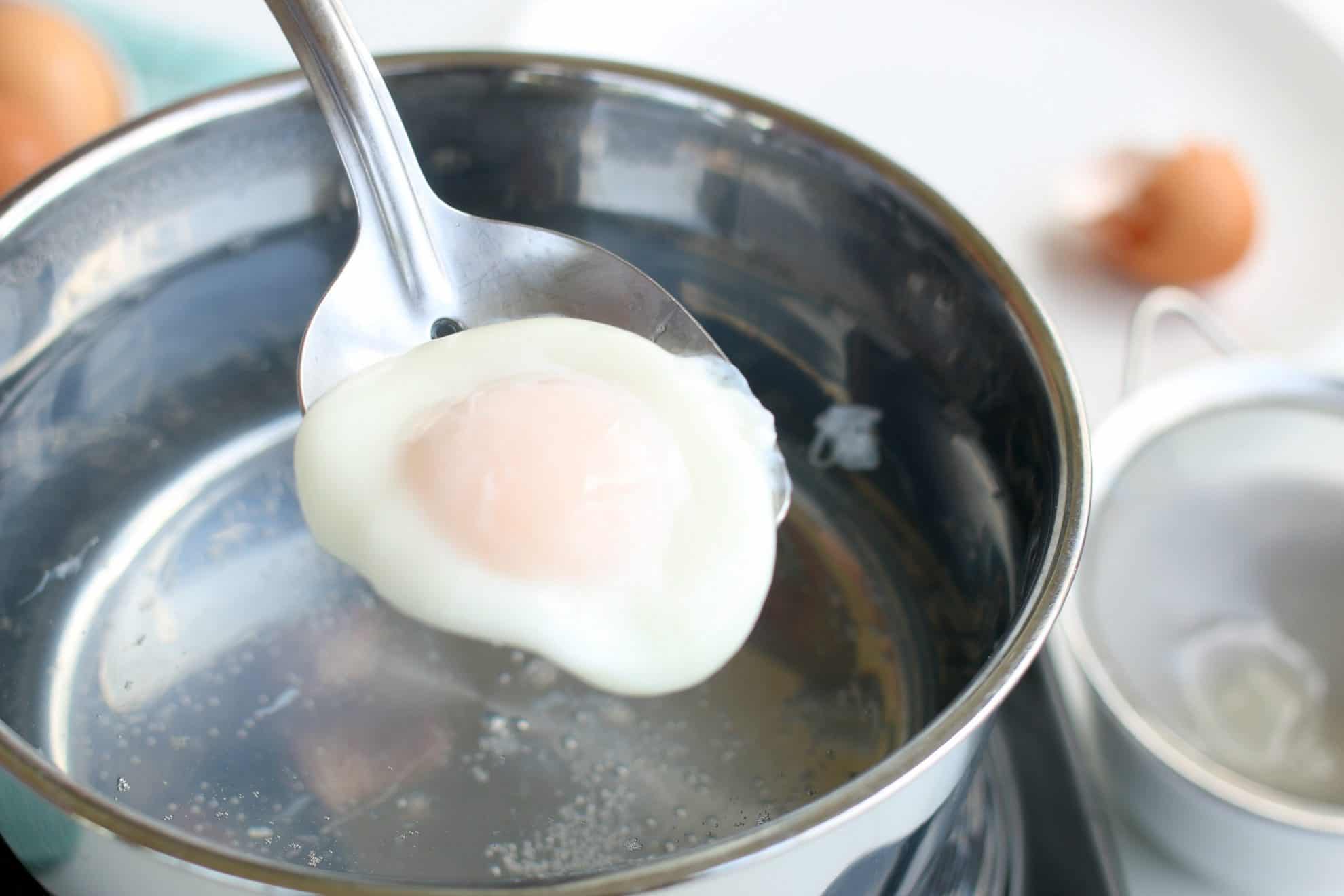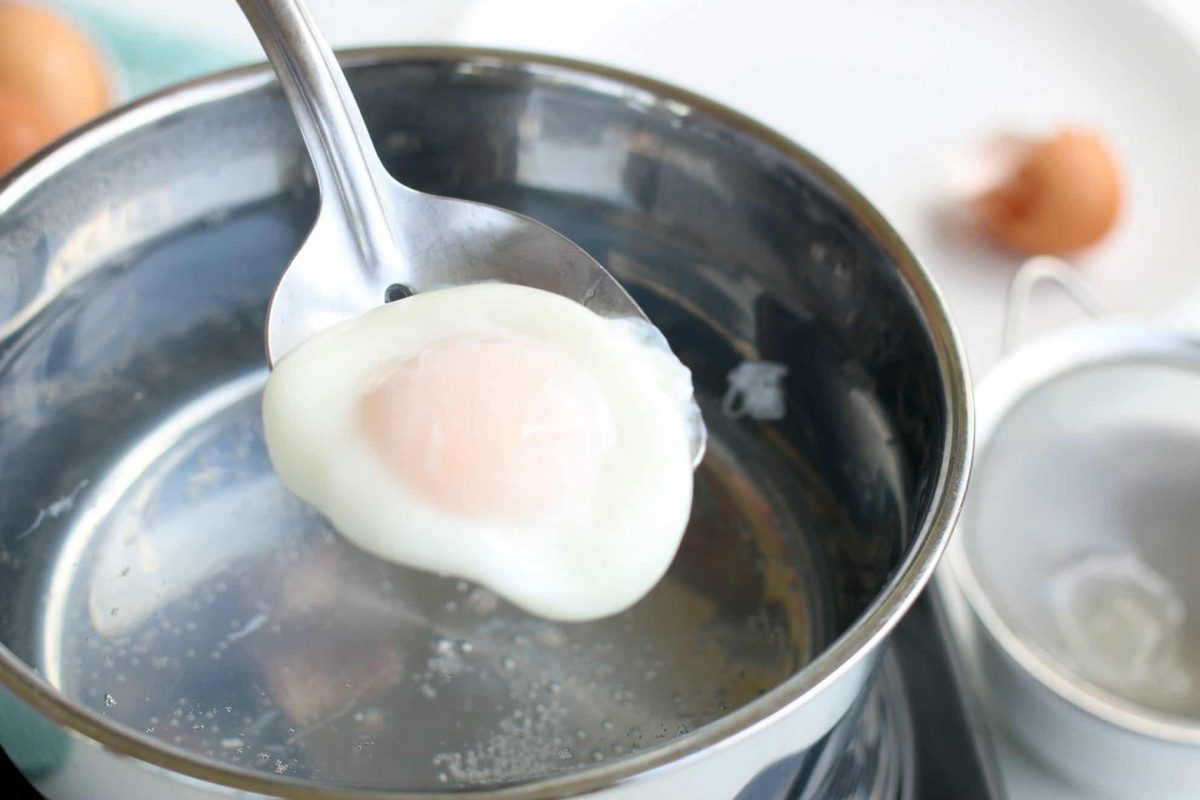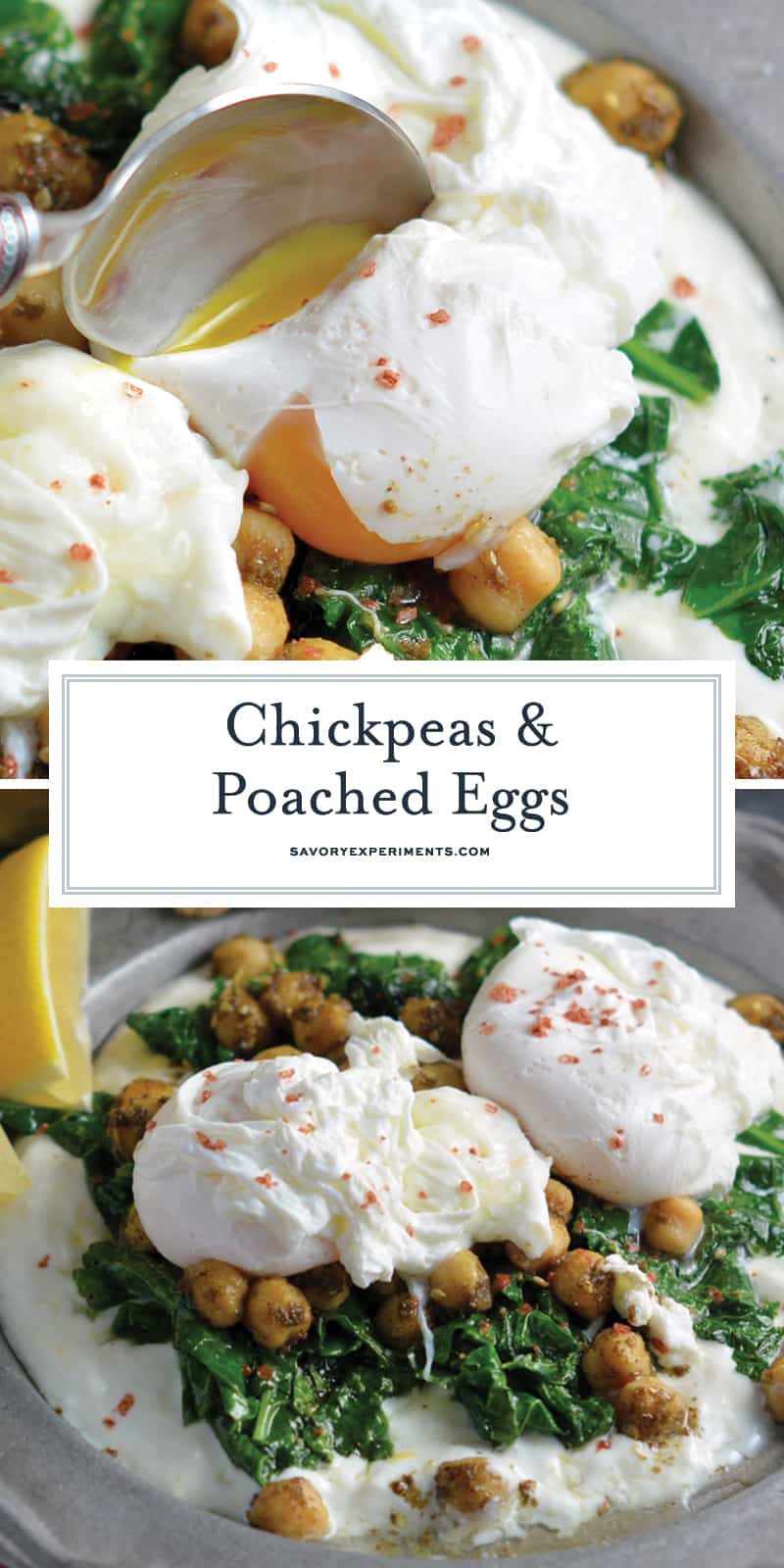 ---
---