Sage is an herb used in medicine and cooking that is praised for its heavy floral aroma and earthy flavor. Its scent is so desirable, it is commonly used for candles, incense, soaps and more. It is also an ornamental plant.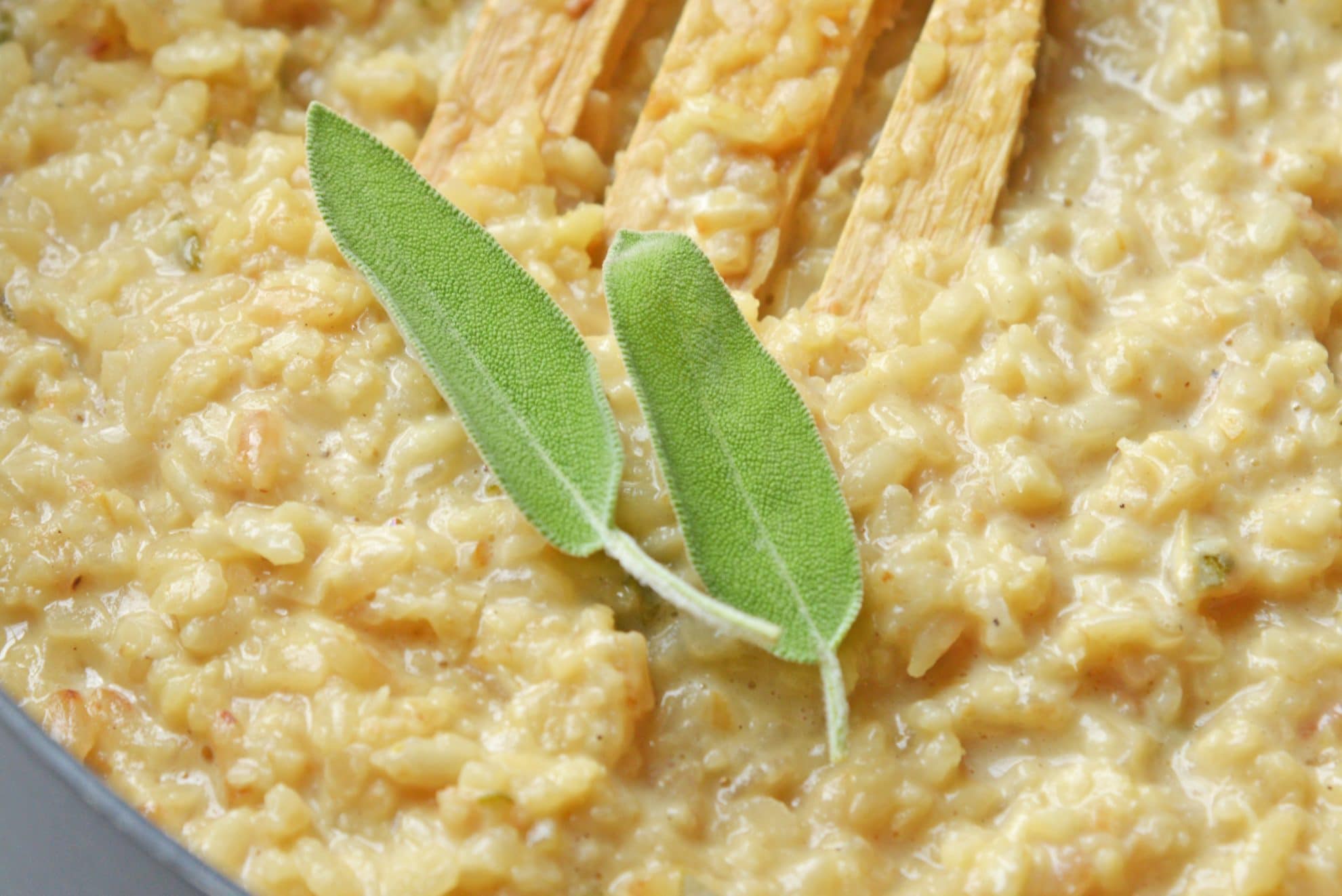 What Is Sage?
Sage is part of the mint family and categorized as an evergreen shrub, which is why it is no wonder the smell and soft, fuzzy leaves are so fabulous. It has dusty, velvety green leaves with woody stems.
It can be eaten raw, but due to the fuzzy texture, most find that unpleasant unless it is very finely chopped or minced. The wood stems are good for flavoring items, but too hard to chew for cooking dishes or even using in dressings and marinades.
It's harvest season is late spring to early summer, but it is commonly grown indoors.
What Does Sage Tastes Like?
Sage is often described as warm, sophisticated and floral. It is a bold flavor and easily noticed.
It has flavor affinities for nearly all other herbs, mild cheese, butter, chicken and fish. I also love it in pastas and salad. Crispy sage is perfect for topping garlic pork chops and other dishes.
Fresh vs. Dried
Fresh sage is great for frying and adding to compound butters, marinades and dressings. As with most dried herbs, it loses a bit of brightness and potency when dried, but due to the tendency to get bitter when dried, you actually use less when dried than you would fresh.
You can get rubbed sage, leaves rubbed together that form larger flakes, or ground sage, dried leaves that are ground into a fine powder.
Both start to lose flavor around 6 months, but rubbing between your palms can release natural oils to revive the flavor a little.
For a dried to fresh swap, calculate 6-7 medium leaves for 2 teaspoons of leveled rubbed sage and 1 level teaspoon of sage powder.
Storage & Freezing
Fresh sage should be used before any wilting occurs, at which the bitter elements will start to develop. Keep chilled in plastic wrap for up to 1 week.
If you aren't going to use the whole package or have some in your garden, it can be frozen in an airtight container for up to 3 months to preserve flavor intensity.
Ground and rubbed sage should be stored in a cool, dry and dark place, like a cabinet or pantry. It has maximum flavor until 6 months at which it will start to fade.
Recipes with Sage