If you're looking for a light and fresh dressing for your summer salads, this Greek Yogurt Salad Dressing is for you! Made in only five minutes, it's sure to become your new favorite dressing recipe.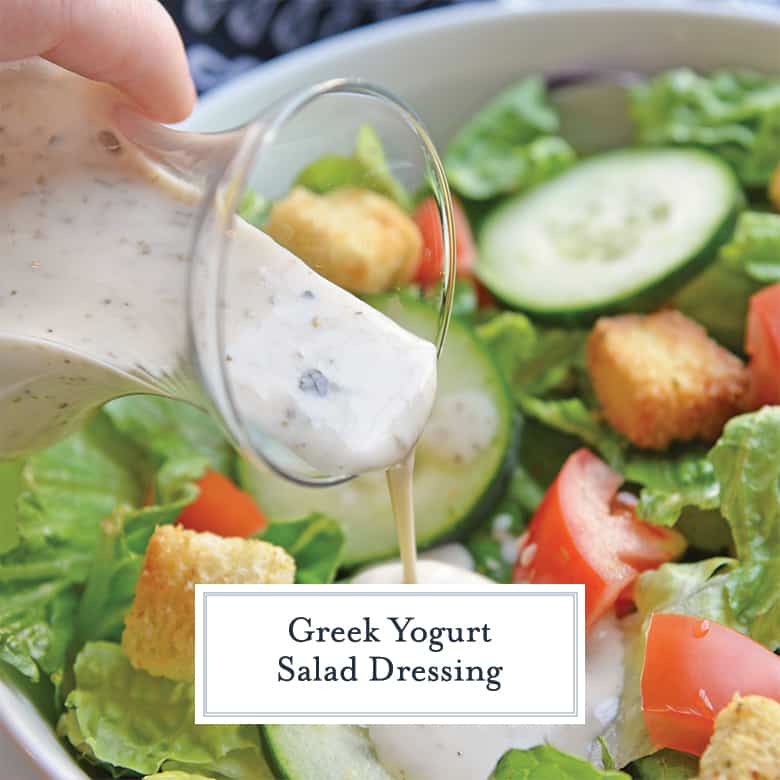 With flavors of lemon and garlic, this Greek Yogurt Salad Dressing is light, creamy and delicious! It is the best Greek salad dressing recipe!
Greek Yogurt Salad Dressing
So I have come to realize that I am somewhat of a "dressing snob." There are people that prefer ranch and people who prefer Italian, but honestly I love them ALL and I prefer them homemade!
As you can see here in my Roasted Jalapeno and Onion Dressing, Cilantro Lime Dressing, Sweet Miso Ginger Dressing and many others.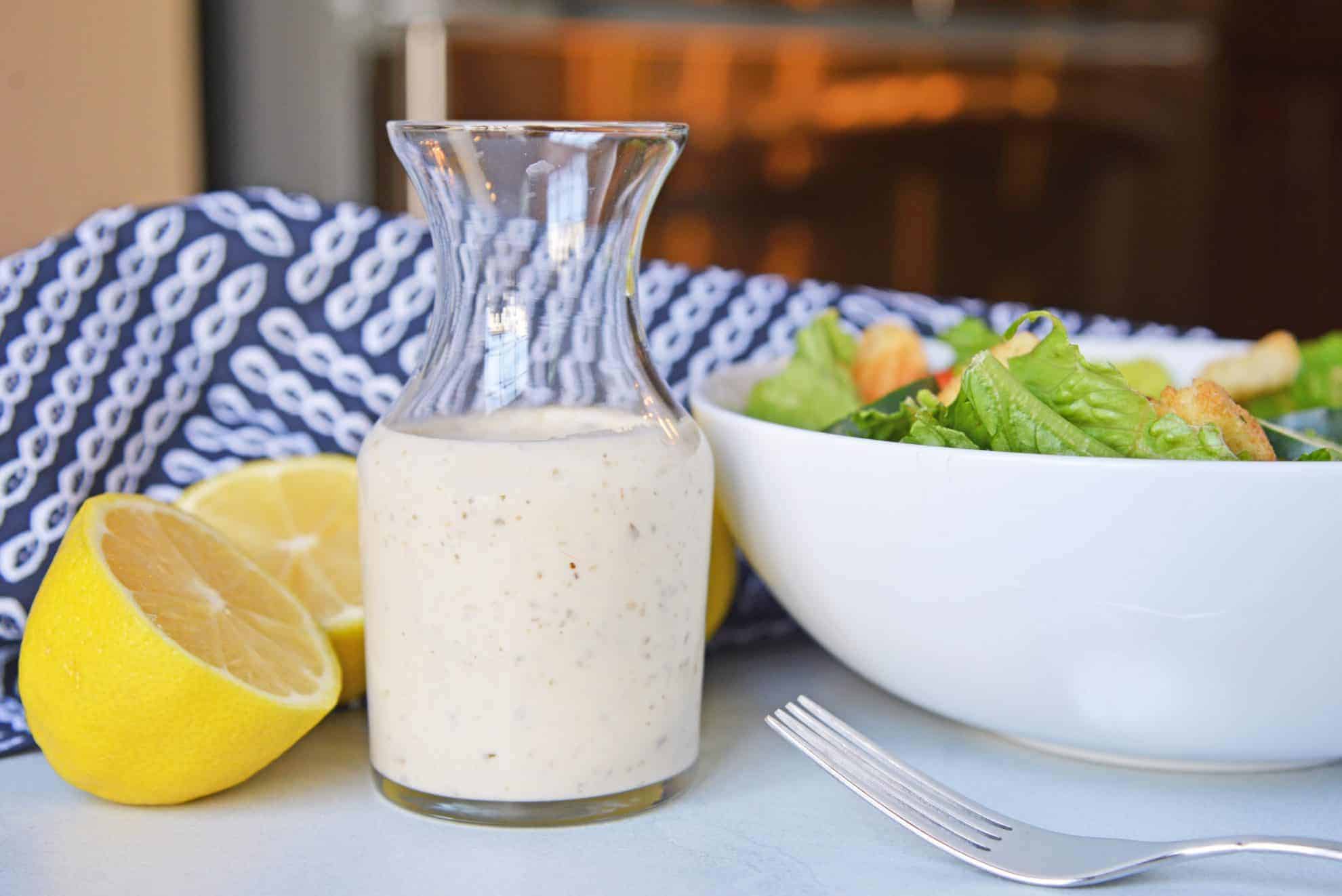 What is Greek yogurt dressing? Essentially, it is just any dressing recipe that uses Greek yogurt instead of mayonnaise.
This particular recipe uses flavors similar to a traditional Greek salad recipe (thanks to the lemon juice, herb and spices), but with a creamy twist; however, there are many other variations such as a Greek Yogurt Ranch or Greek Yogurt Honey Mustard.
Homemade Dressing
I especially love creamy dressings like ranch, caesar and blue cheese. Whether for topping my salads or dipping some carrots or celery, I love a good, creamy dressing.
But the bad part about these dressings is that they can be so heavy! I needed a way to still enjoy that creamy flavor, but just to do it a little lighter.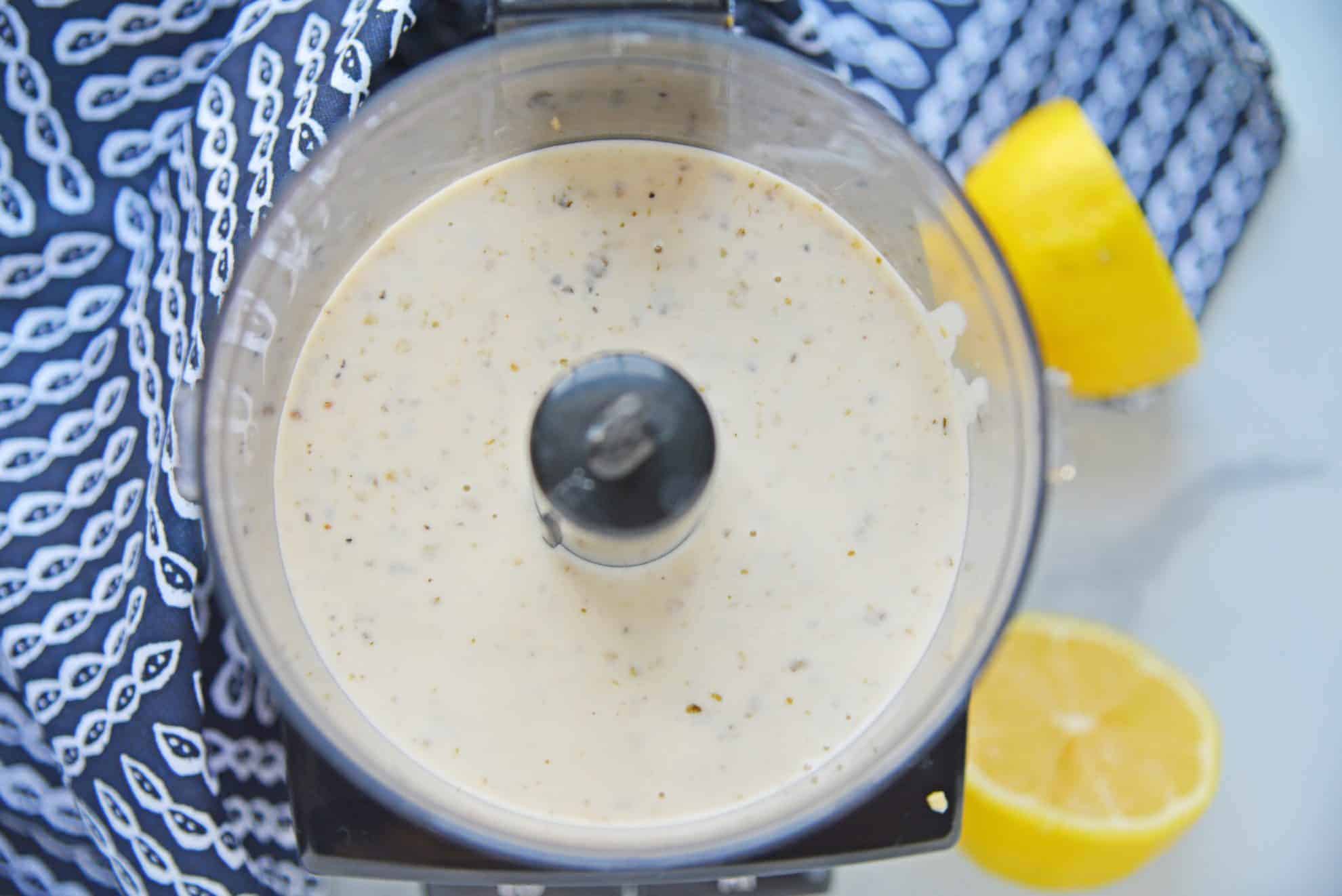 One of my staple ingredients is Greek yogurt and one of its primary uses is for excellent marinades and homemade salad dressing. Yep, Greek yogurt!
As a Marinade
It keeps meats and fish nice and moist, while gently flavoring vegetables. Plain yogurt is like a blank canvas waiting to be spiced and flavored with whatever your heart desires, in this case, a homemade Greek Yogurt Salad Dressing.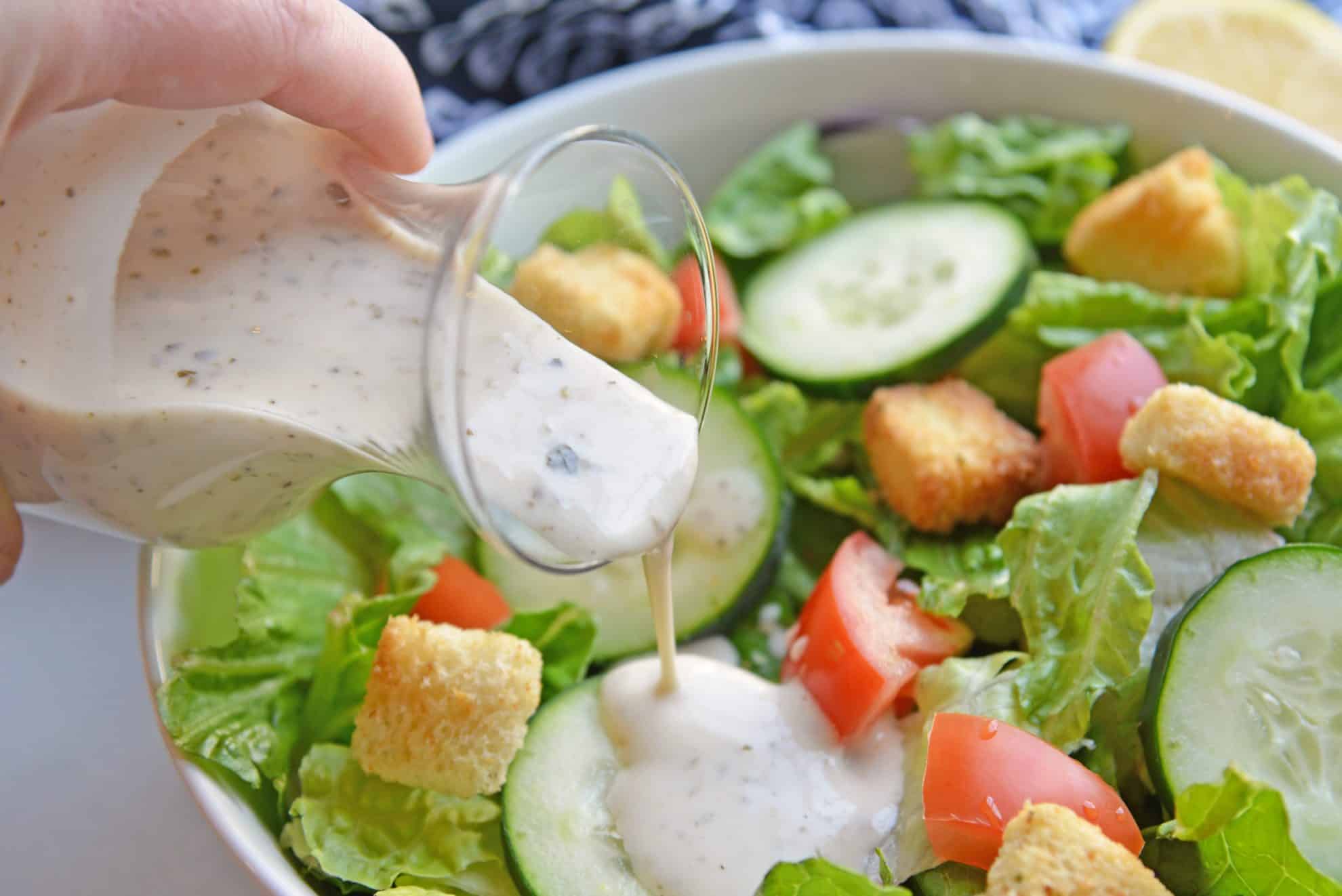 As a Salad Dressing
My favorite way for using this dressing is as, just that, a salad dressing! It tastes great on a traditional Greek salad. A Greek salad generally contains cucumbers, tomatoes, red onion, kalamata olives and Feta cheese.
The bright, fresh flavors of the lemon juice and apple cider vinegar of this homemade dressing recipe really take a Greek salad over the top.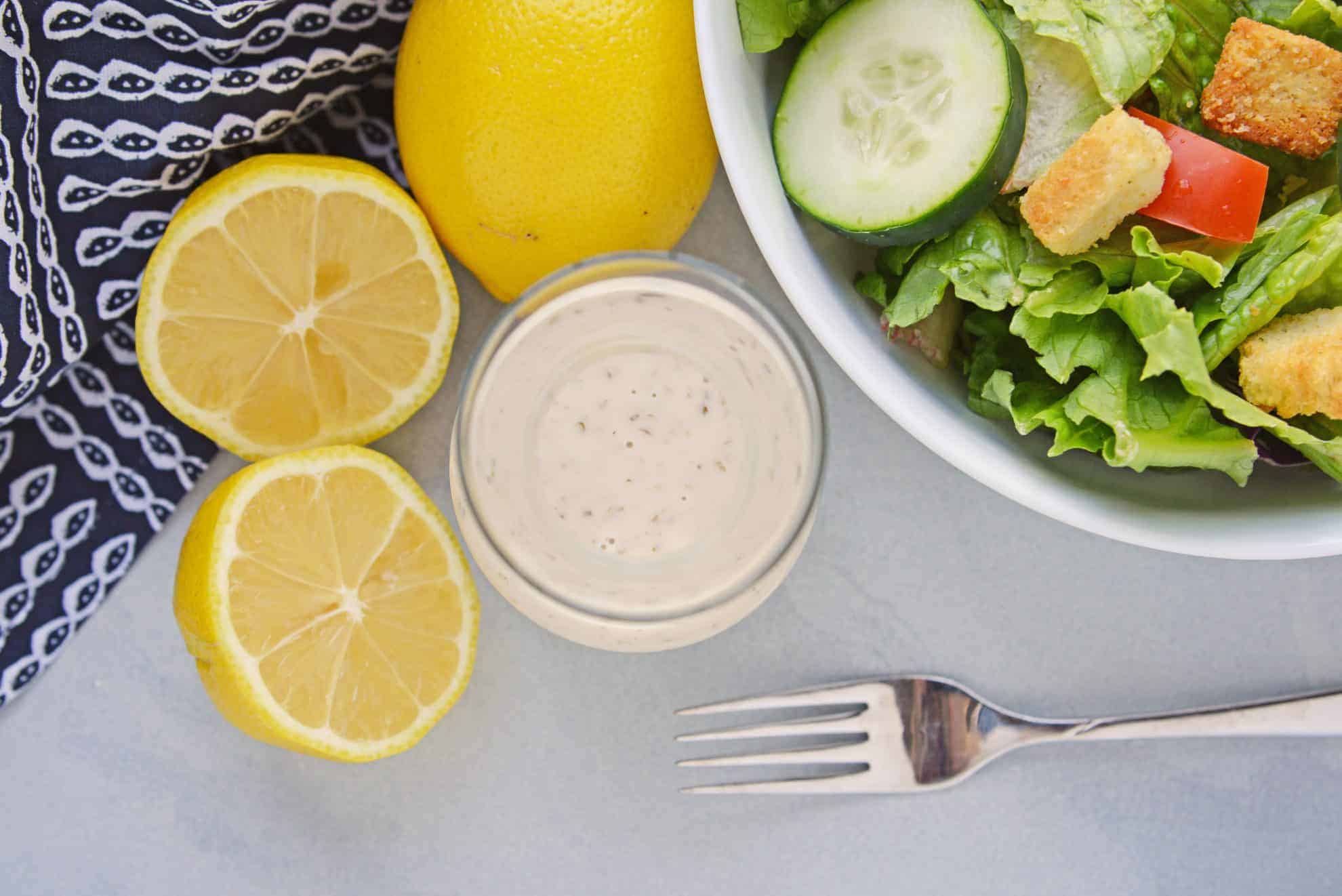 However, this dressing doesn't have to only be used to top a salad. You can use it as a dip for veggies, or even a marinade for steak, too.
One of the best parts is that making this dressing could not be easier. You simply combine the Greek yogurt, vinegar, lemon juice, herbs and spices together completely, cover and chill.
Perfect for all of your summer salads, marinade and dip needs.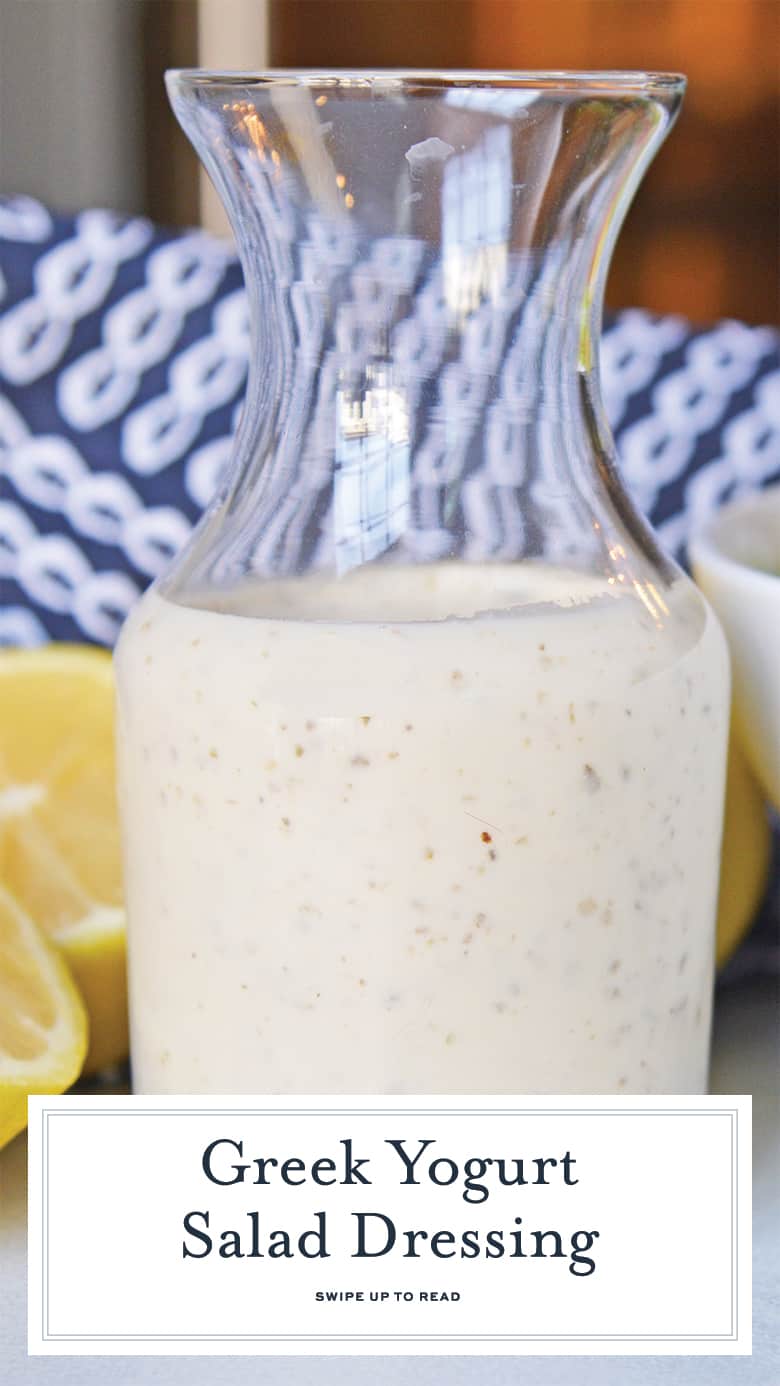 Storage
How long does Greek yogurt dressing last? Because this dressing is homemade and doesn't contain the preservatives that most store bought dressing do, it might now last as long.
I would check the expiration date of the Greek yogurt you use, and then add one to two weeks to that. The vinegar in the recipe will help it to last a little longer.
Do not freeze this recipe.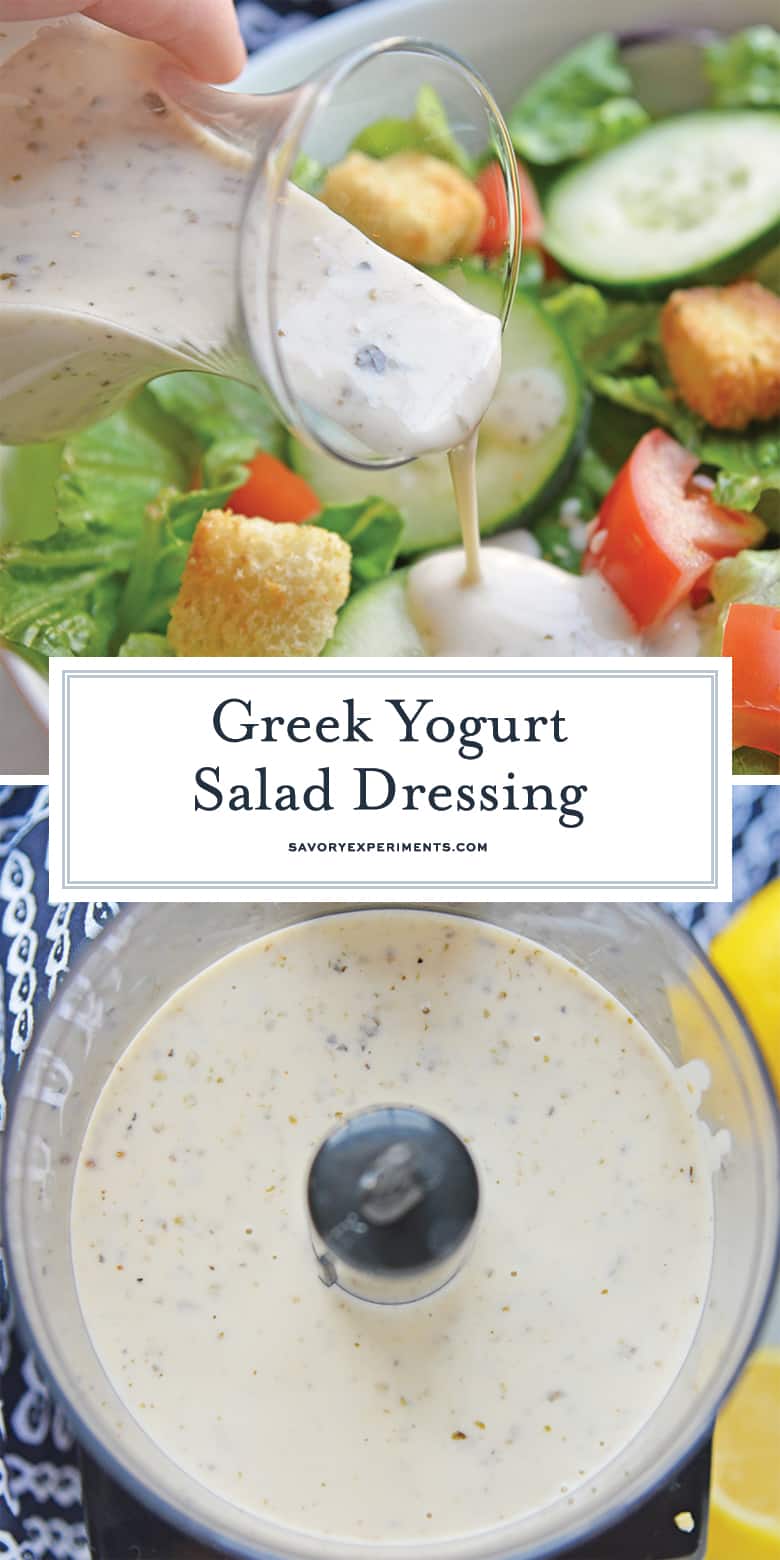 More homemade dressing recipes: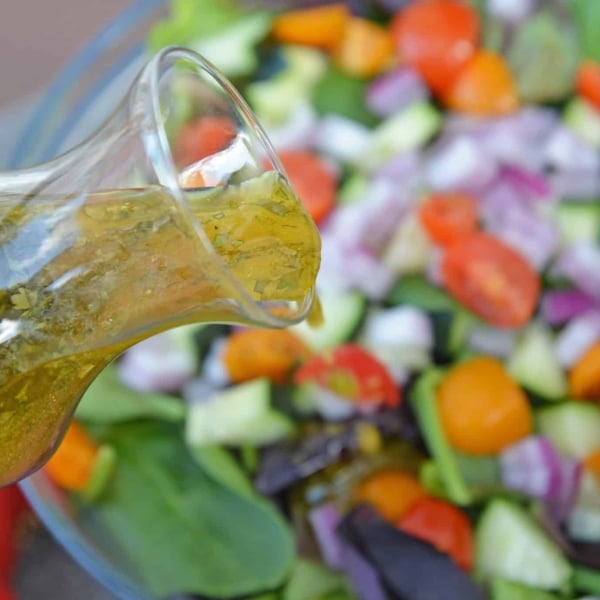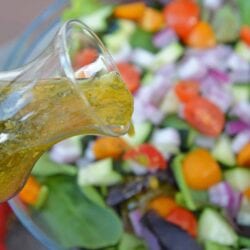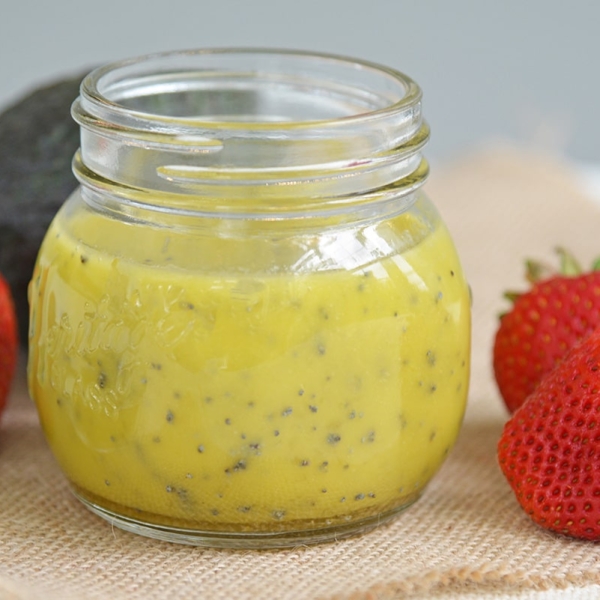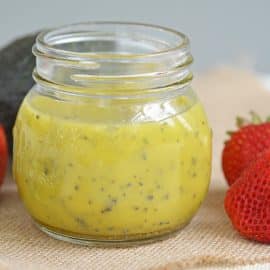 Poppy Seed Dressing
An all-purpose dressing, this Poppy Seed Salad Dressing recipe is light and bright, perfect for summer salads! It's EASY to make and so delicious!
See The Recipe!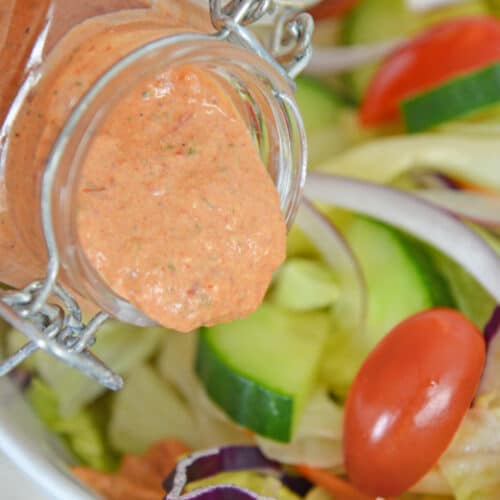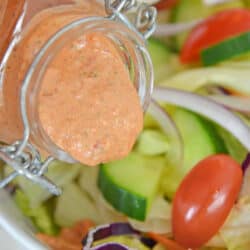 Tools:
Mini Food Processor– You can also use a food processor to get a nice blend. I use this thing daily! It is by far my most used kitchen appliance, it is small and I throw all the parts into the dishwasher, well except the base and cord, of course!
Salad Dressing Container
– The best way to store homemade salad dressing!
Also make Greek Chicken Kabobs!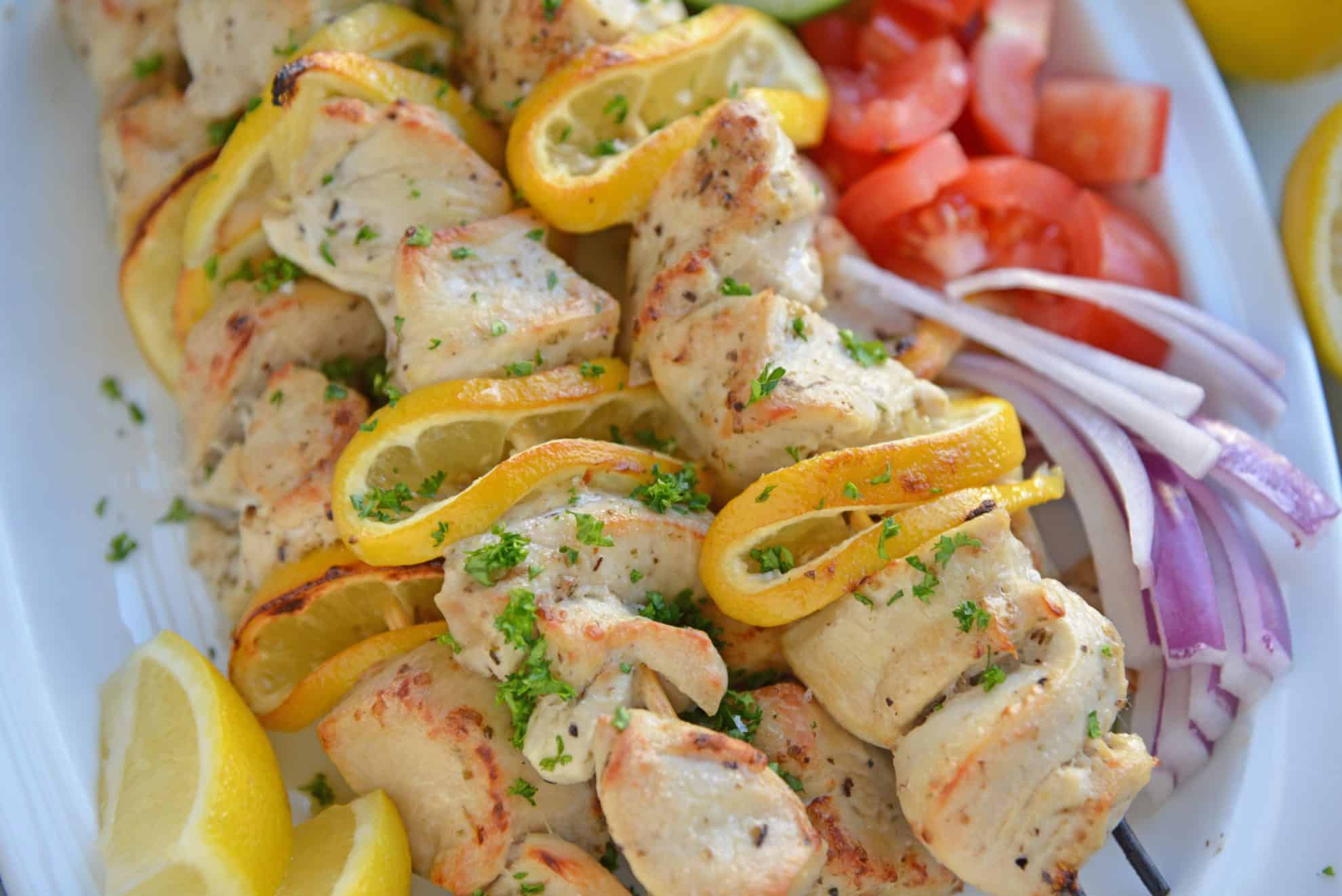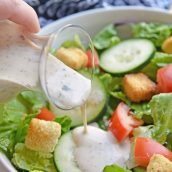 Greek Yogurt Salad Dressing
With flavors of lemon and garlic, this Greek Yogurt Salad Dressing is light, creamy and delicious! It is the best Greek salad dressing recipe!
Instructions
Combine all ingredients in a small mixing bowl and whisk until combined.

Cover and chill for 1-14 hours before serving. Use as a marinade, salad dressing or dip.

If you've tried this recipe, come back and let us know how it was!
Nutrition
Calories:
16
kcal
,
Carbohydrates:
1
g
,
Protein:
3
g
,
Fat:
1
g
,
Saturated Fat:
1
g
,
Cholesterol:
1
mg
,
Sodium:
9
mg
,
Potassium:
35
mg
,
Fiber:
1
g
,
Sugar:
1
g
,
Vitamin C:
0.7
mg
,
Calcium:
31
mg
,
Iron:
0.1
mg