There is nothing better than making your own salad dressing at home. This Red Wine Vinaigrette is fresher than any dressing you can buy from the store, only takes 10 minutes to make, and only requires a handful of ingredients.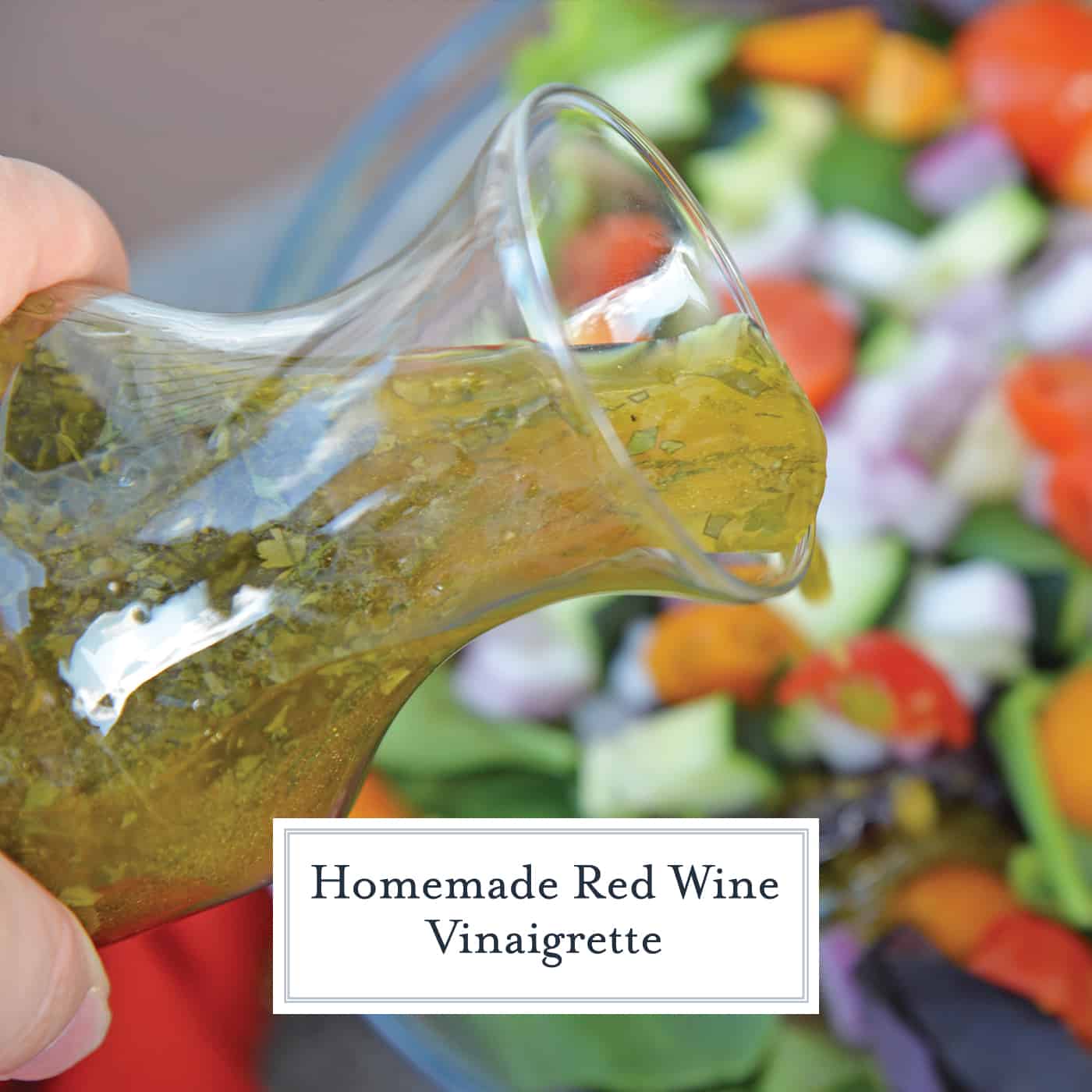 This Red Wine Vinaigrette is a deliciously easy homemade salad dressing recipe, taking only a fraction of the time it takes for you to chop up a salad!
You spend all of this time choosing, rinsing, and chopping vibrantly colorful fresh vegetables for a glorious salad. Do you really want to smother it with a clumpy store-bought dressing?
Goodness no! This recipe will solve that problem. Prepare yourself. This Red Wine Vinaigrette using fresh herbs, good quality olive oil, and zesty red wine vinegar is the real ticket.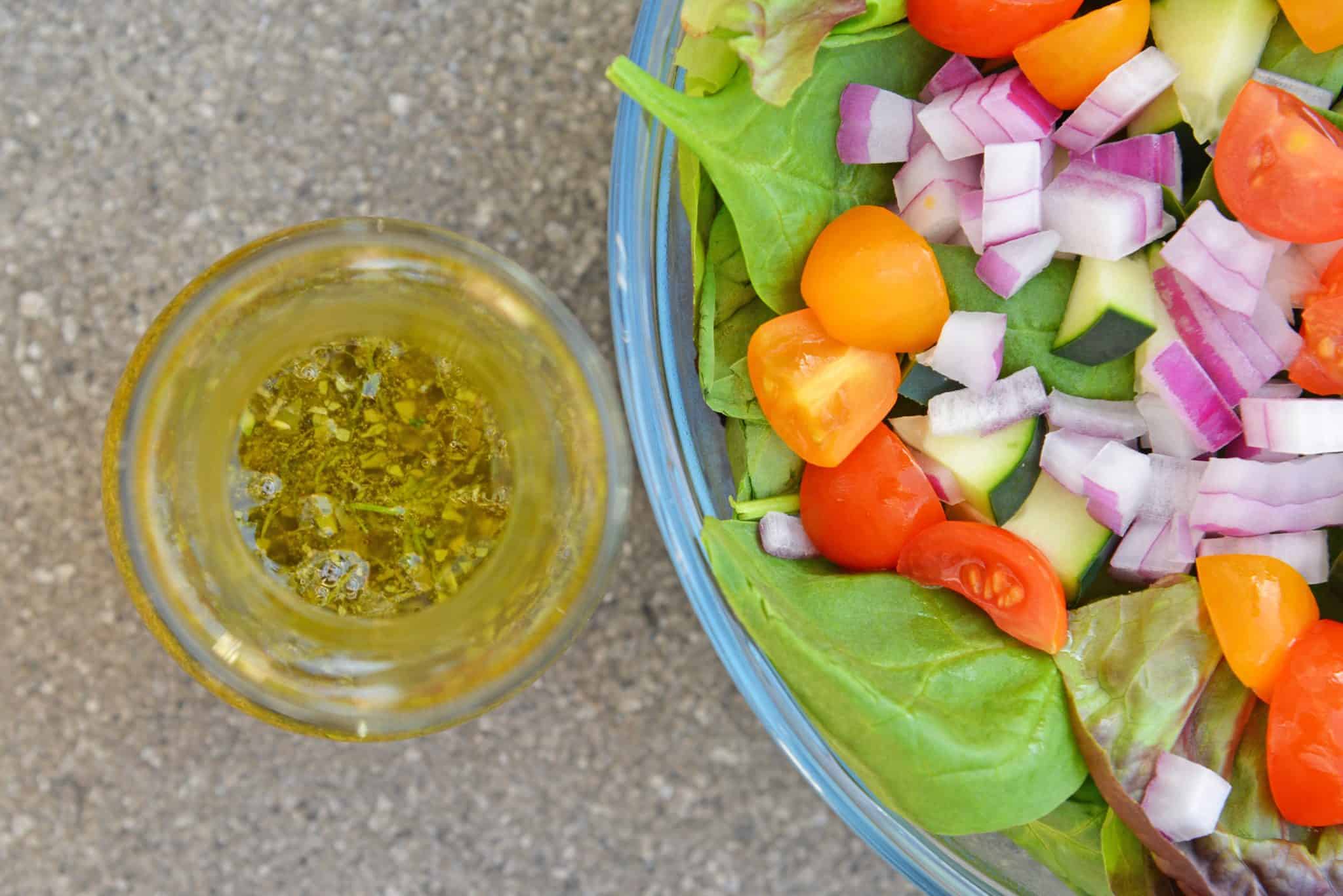 Red Wine Vinaigrette is a classic dressing and it could not be any easier to put together. When I started making my own, my family loved it.
I know some people don't like buying fresh herbs and prefer to use dried ones from the spice aisle. I think there is a time and a place for both, but in a homemade salad dressing, fresh herbs are the way to go!
Here's why. Fresh herbs have a brighter, fresher flavor. Herbs get a lot of the flavor they carry from the oils in their leaves. By using a fresh herb, those oils are bright and concentrated. Result: over the top flavorful dressing.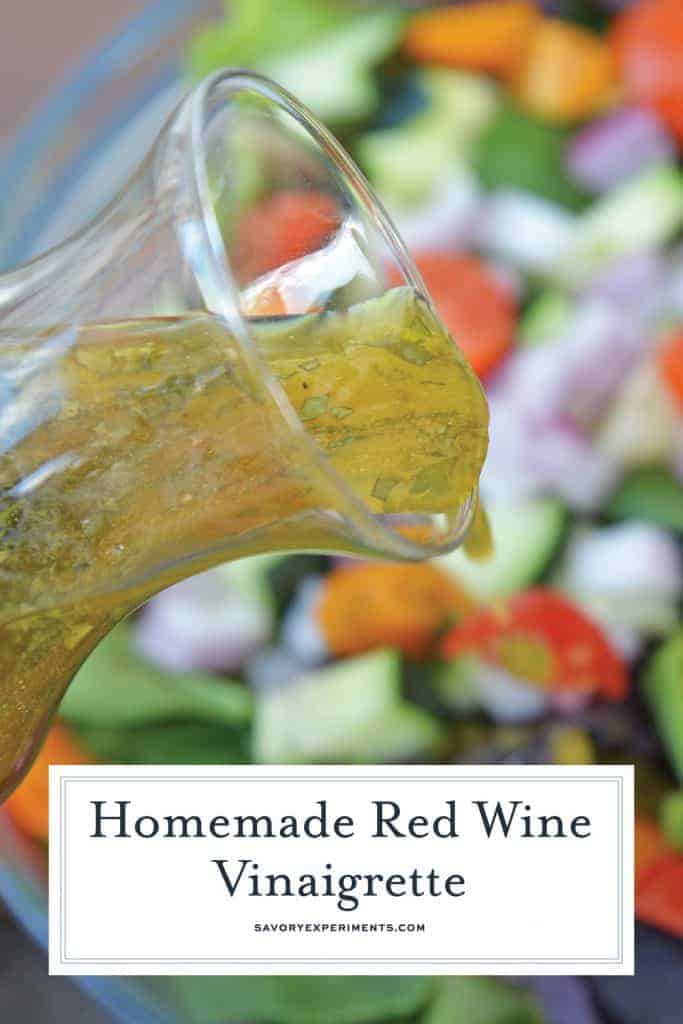 I don't necessarily buy herbs just for the dressing though. Often purchased for other recipes, the remainder of my herbs often find their way into a salad dressing.
I use whatever I have on hand or leftover. Sometimes, if the stems are tender (think thyme or oregano) I even use the stems that were discarded from other recipes.
If not in the dressing, these little odd and end pieces can be tossed right into the salad.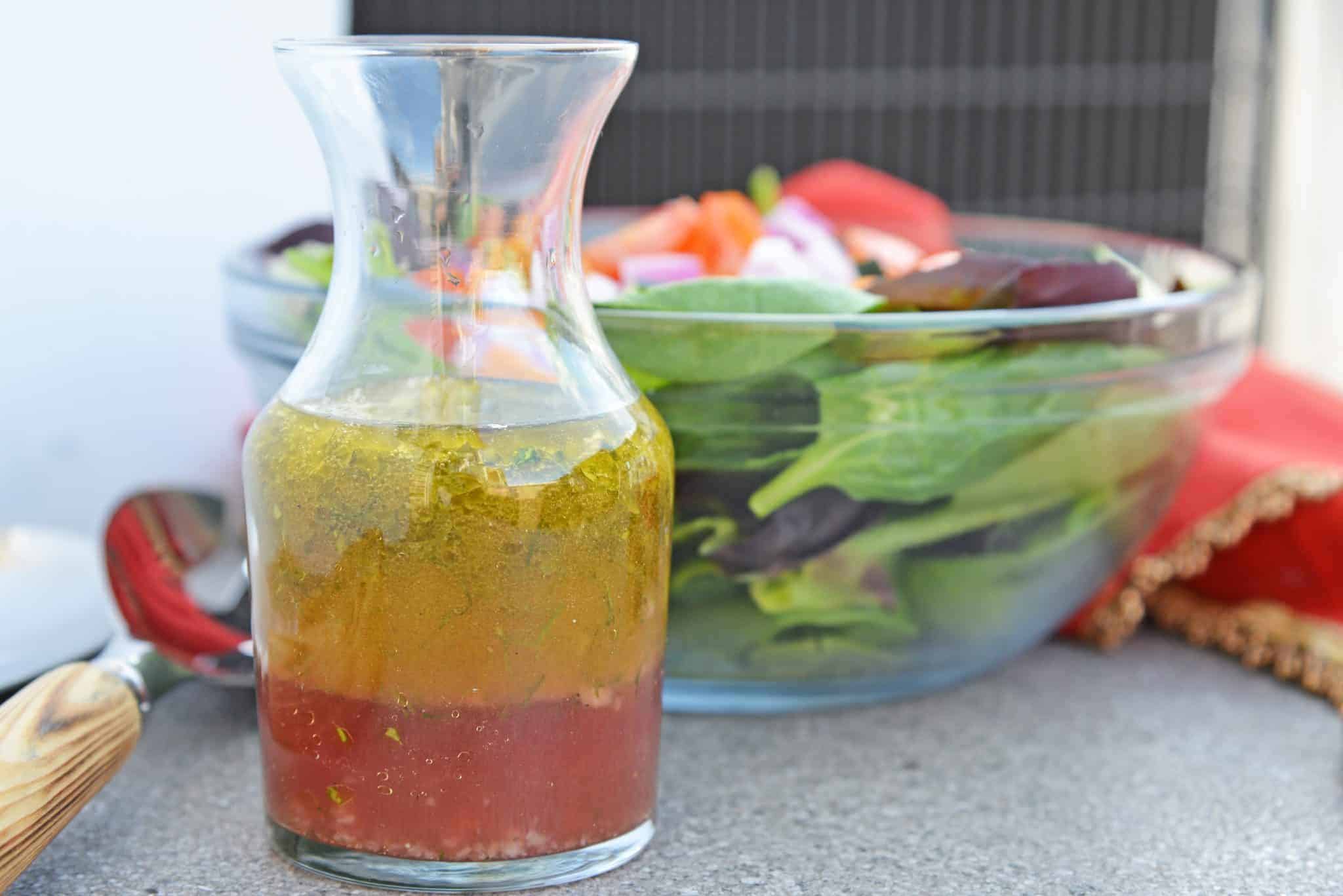 If you don't have or want to buy both the dry and fresh version of herbs, use one or the other or mix things up using what you have. If you don't have everything listed, substitute with things like parsley, thyme, or oregano.
Basically, this dressing is a template and can be a choose your own adventure type situation. Be sure to season with kosher salt to taste and if you want a little extra zip don't be afraid to add a little black pepper.
Instead of mixing everything up in a small bowl, purchase a handy dandy Salad Dressing Shaker and storer for all your homemade dressings and keep them on hand in the fridge at all times.
You are sure to never get bored. You will always WOW your friends and family. And you will have found a great way to use up those herbs you have floating around. Wins all around!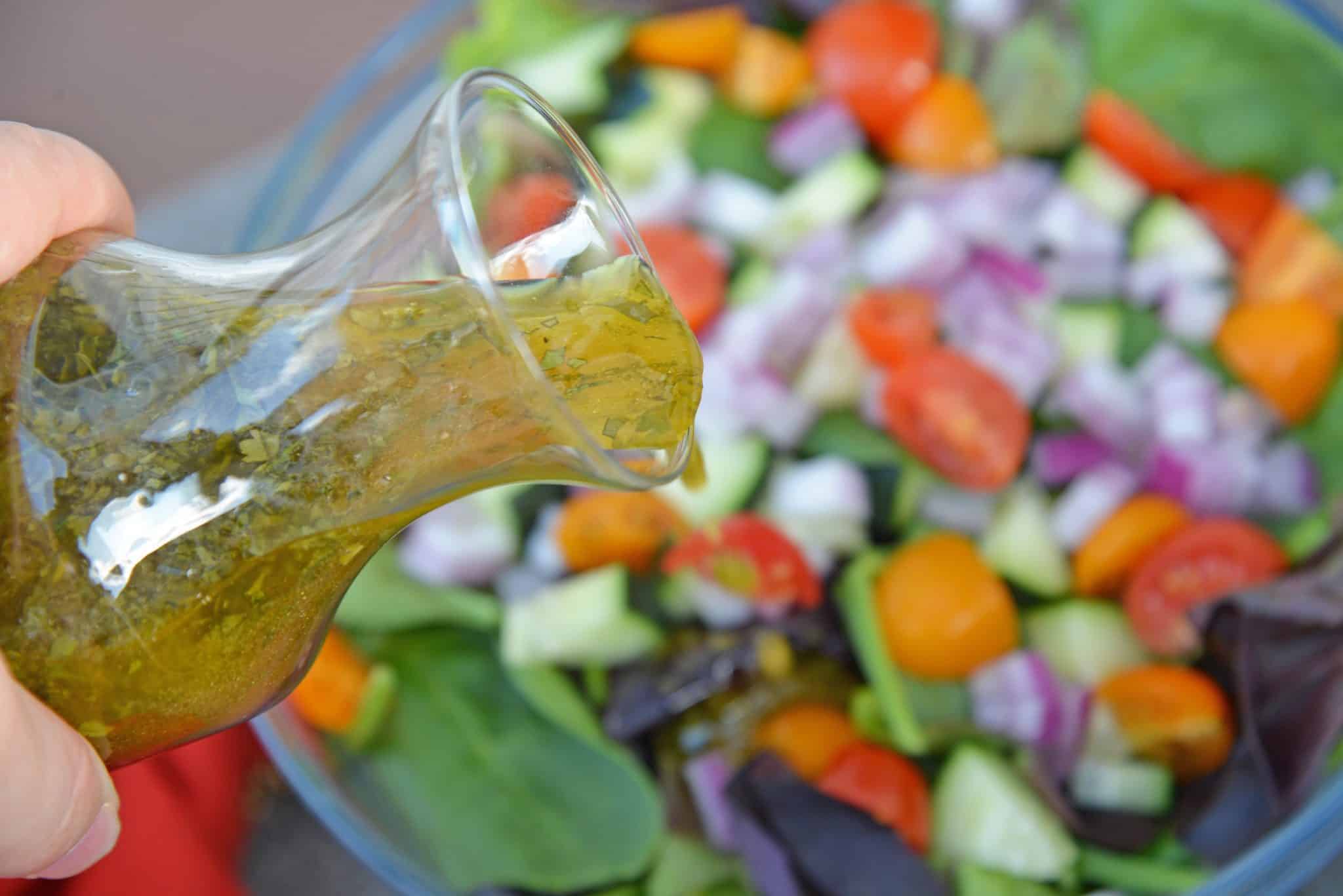 Make sure you check out my 7 tips for more interesting salads before you starting chopping!
If you liked this vinaigrette recipe, check out these other easy dressings: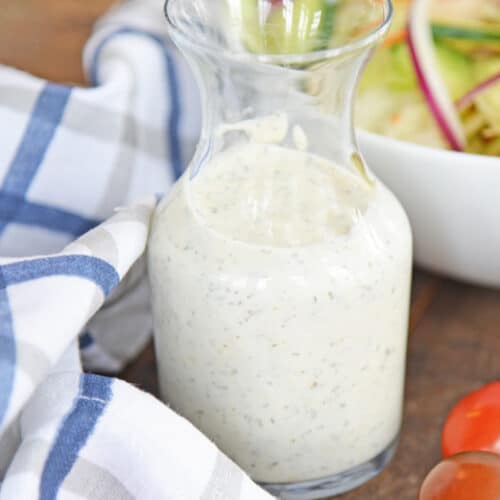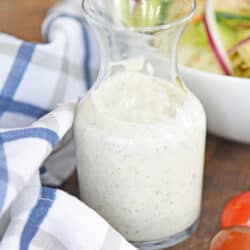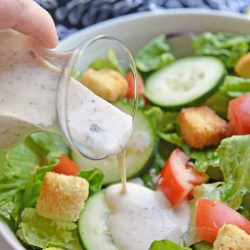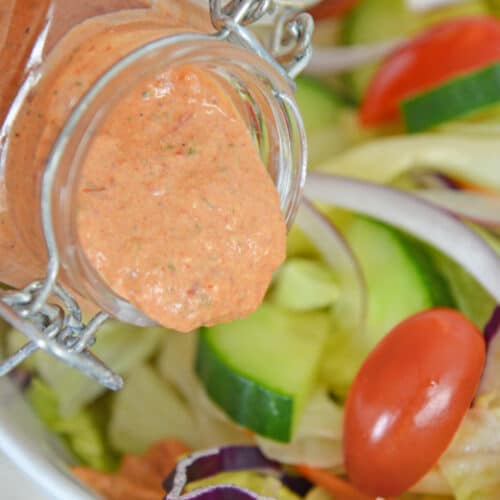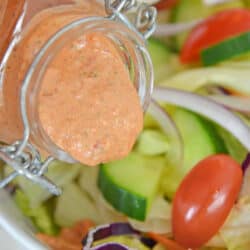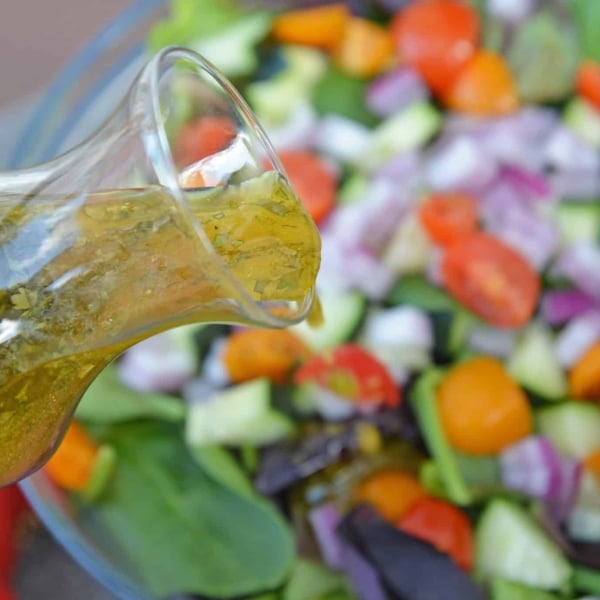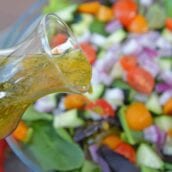 Red Wine Vinaigrette Recipe
Freshly shaken dressing for fresh greens and veggies.
Instructions
Combine all ingredients in an airtight container and shake, shake, shake!

Pour over your favorite, fresh salad!

If you've tried this recipe, come back and let us know how it was!
Nutrition
Calories:
65
kcal
,
Fat:
7
g
,
Sodium:
146
mg
,
Vitamin A:
70
IU
,
Vitamin C:
0.5
mg
,
Calcium:
3
mg