Roasted Jalapeno and Onion Dressing Recipe
Looking for a new kick on your salad? A little pick-me-up for those ho-hum veggies? Roasted Jalapeno and Onion Dressing is your answer.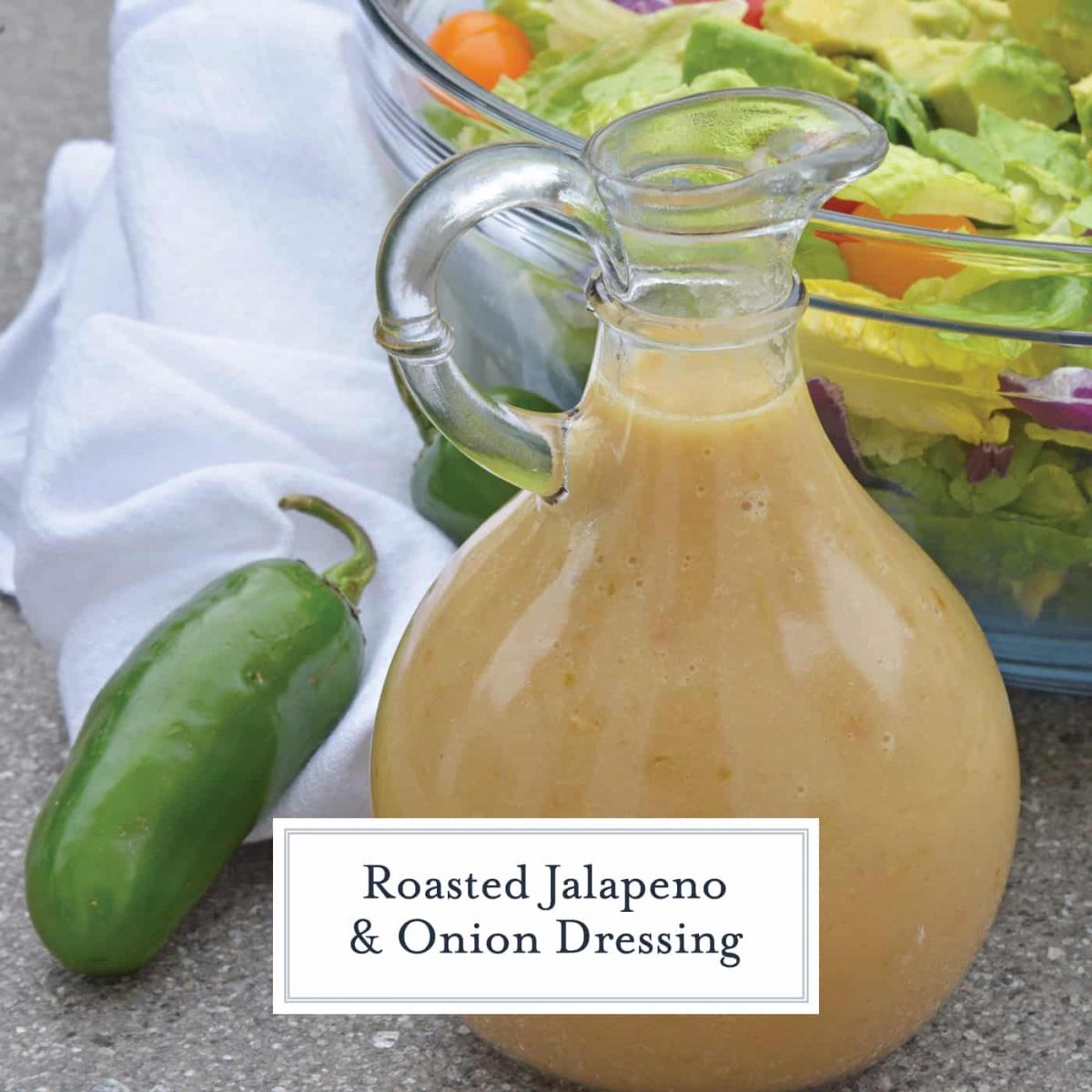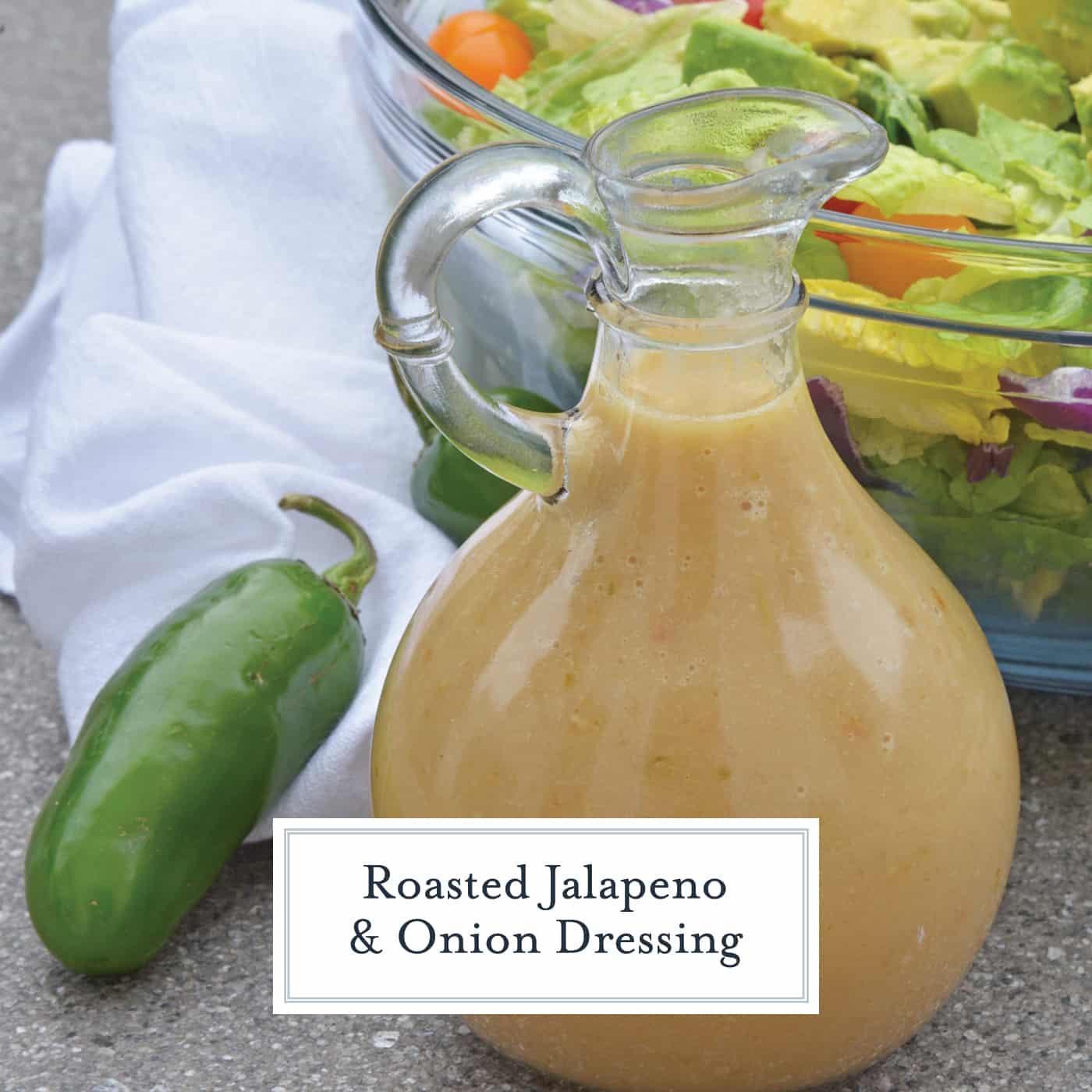 Roasted Jalapeno and Onion Dressing Recipe is a new way to jazz up your leafy greens or your favorite roasted or grilled vegetables.
Peppers and onions are a natural pair and their flavors can be a bit bold at times. Perhaps too bold for say, a salad dressing. By cooking each in their own way, you soften those big and sometimes brash flavors and create something akin to their original bite, only better.
Jalapenos come in a spectrum of heat that ranges from low to nuclear. Some are hotter or cooler than others and you don't quite know what you are going to get until you bite into them.
This is based on a plethora of factors such as when and where it was grown, the weather, and when it is picked.
Their heat can range from 2,500 on the Scoville scale on the lower end and up to 8,000 on the higher end.
The Scoville scale is a unit of measurement to determine how spicy things like chilies and hot sauces are. Crazy factoid, some chilies are in the millions!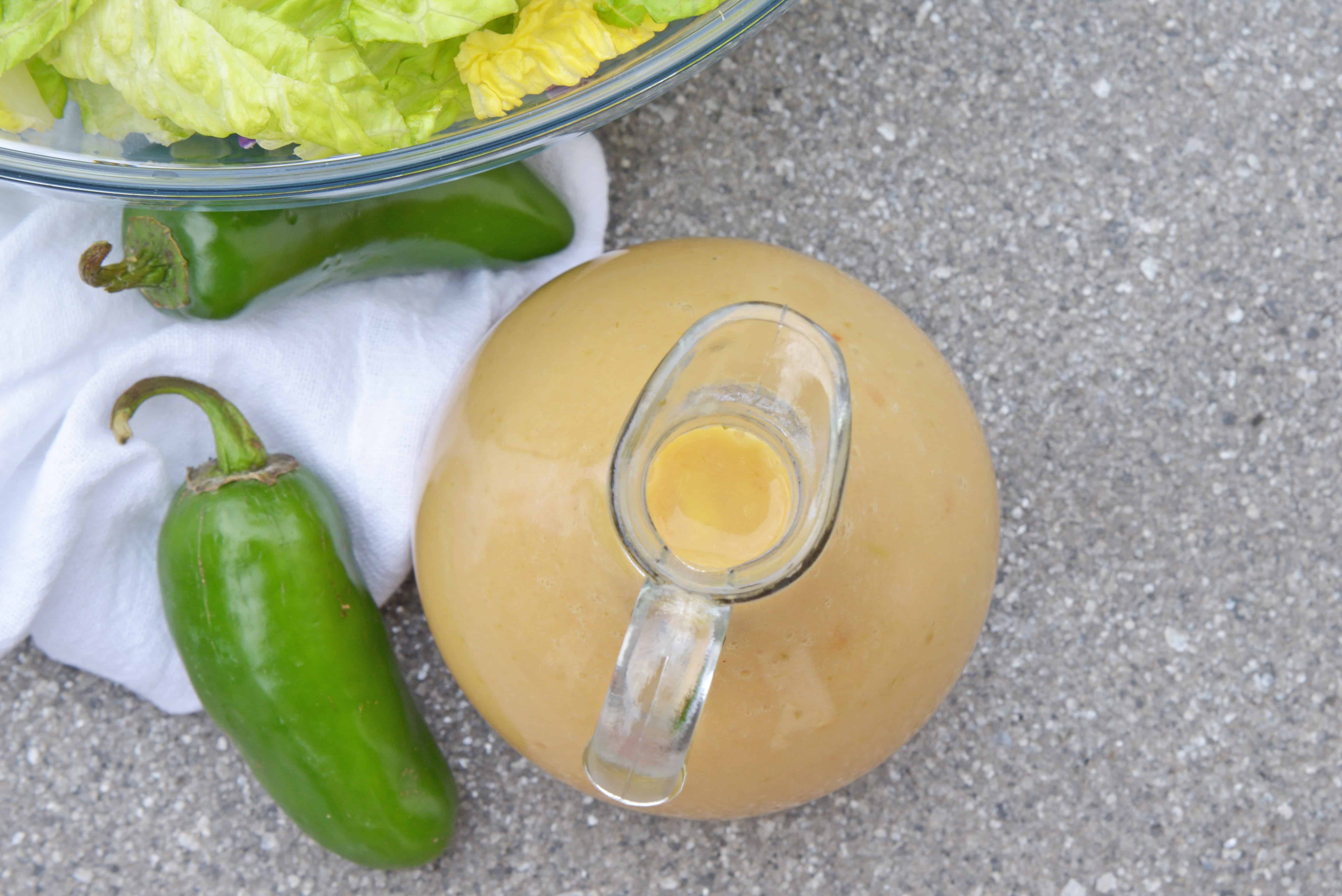 By removing the seeds and the pith, you are taking out a good amount of the heat. Then by roasting them over an open flame, you are softening that spicy and vegetal flavor while giving it a slightly smoky and bitter flavor.
Onions have a bite when they are raw, but they are full of natural sugars. When you cook them low and slow, you are lessening that bit and encouraging those sugars to come forward. The result is a gorgeously soft consistency with a sweet and gentle onion flavor.
So you have a vegetal, slightly spicy, and smoky chile and a sweet and soft caramelized onion; it's a match made in heaven.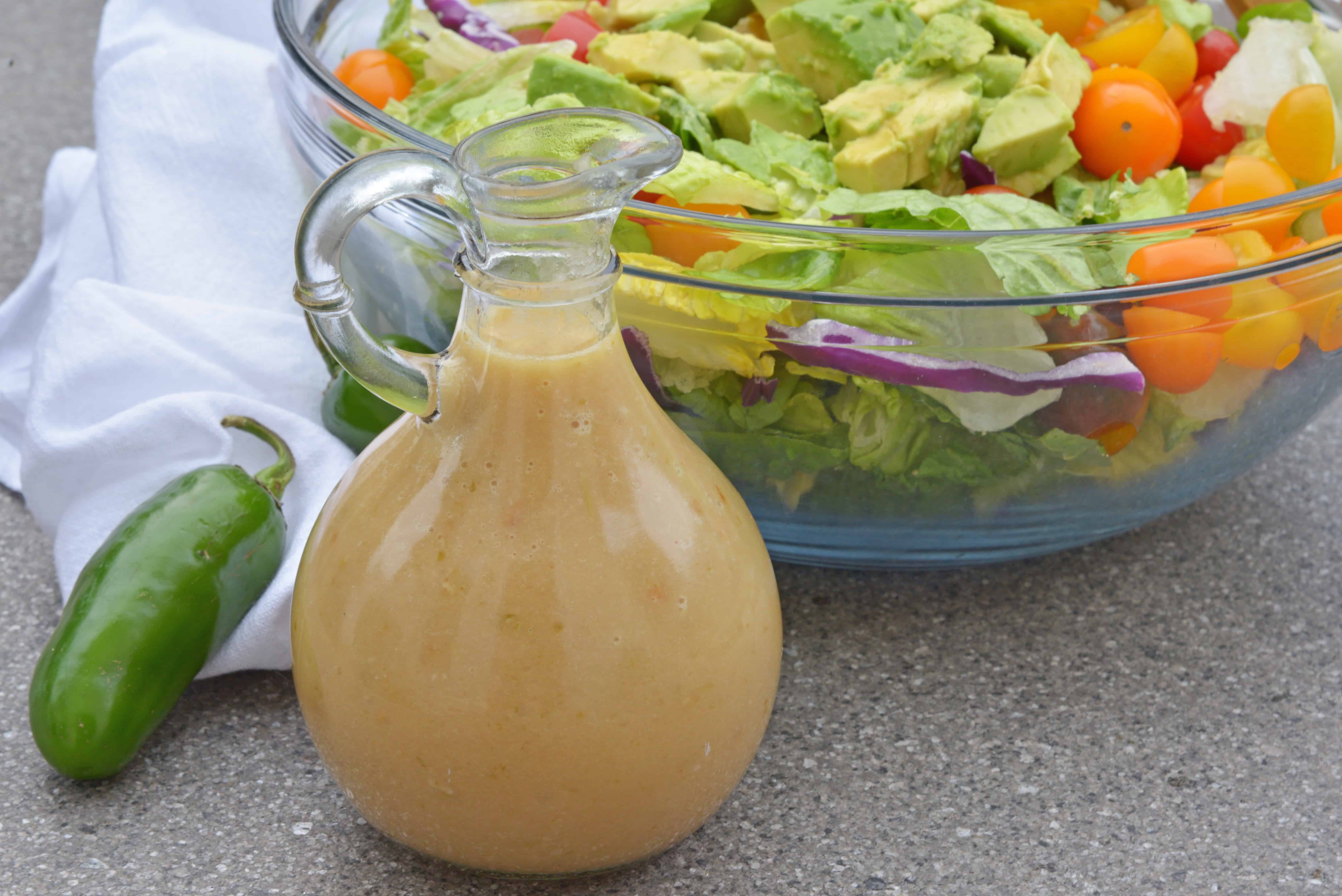 Now forget the knife and break out a familiar kitchen appliance – the food processor! During the roasting and caramelizing process, you are softening both which makes them ultra-easy to blend into a dressing.
I have said it before and I will say it again, invest in a mini food processor and you will thank me. This little gadget is great for smaller jobs and does most of the work for you. Think of it as prep and emulsification quite literally at your fingertips.
The red wine vinegar and orange juice round out the Roasted Jalapeno and Onion Dressing with brightness and acidity while the olive oil gives it body and allows it to really coat the greens.
The garlic gives it just a little edge and really brings out the jalapeno and onion flavor.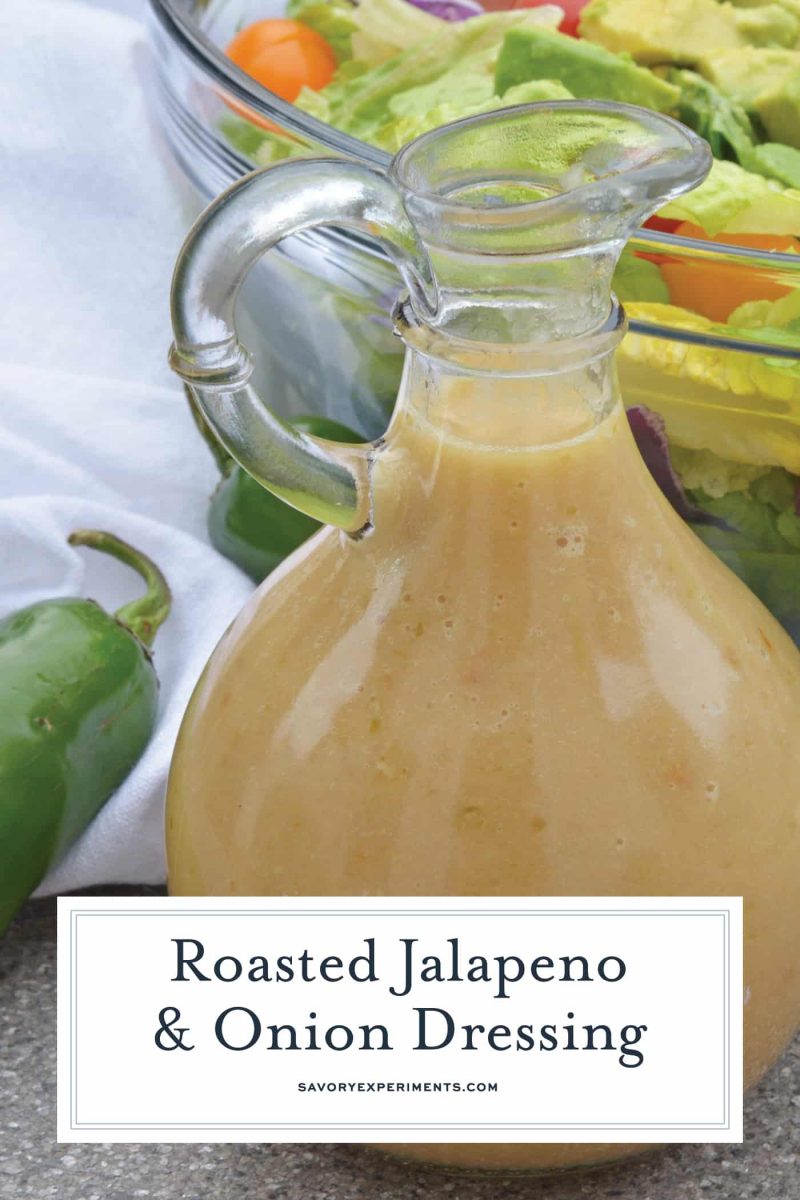 Roasted Jalapeno and Onion Dressing might take a little longer to prepare than most dressings you are used to, but the extra time is well worth it. It is so addictive that it will quickly become a family favorite and it will keep in your fridge for a week!
Drizzle this dressing on your favorite roasted or grilled vegetables, use it as a marinade for chicken or seafood, or toss it in my Brussels Sprout Salad.
If you loved this Roasted Jalapeno and Onion Dressing recipe, try some of my other daring and delicious salad dressing recipes: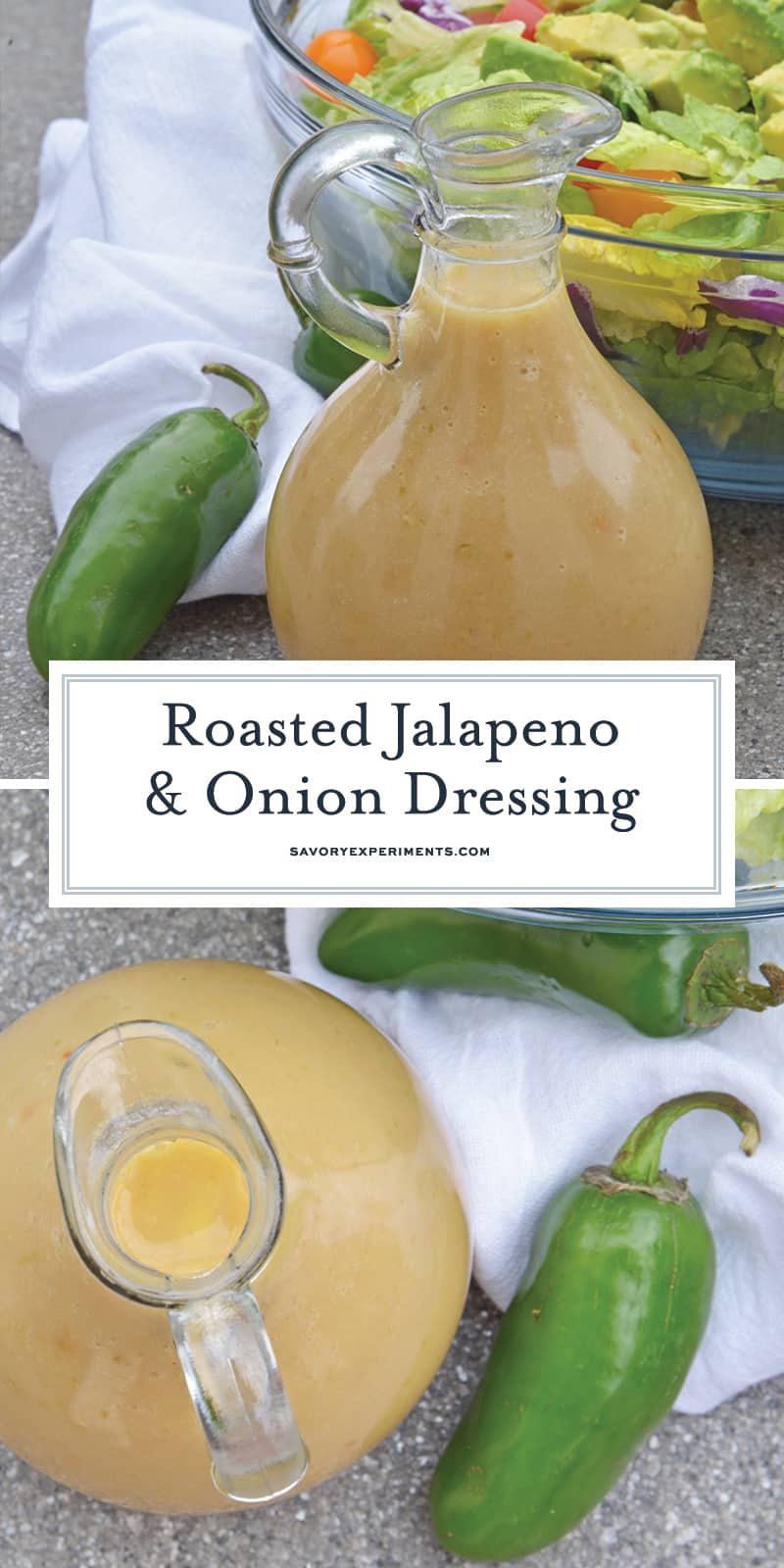 CONNECT WITH SAVORY EXPERIMENTS!

Be sure to follow me on social media, so you never miss a post!

Facebook | Twitter | Youtube
Pinterest | Instagram

Get our FREE 8 Day E-Course on How to Be a Better Home Cook. Sign up HERE!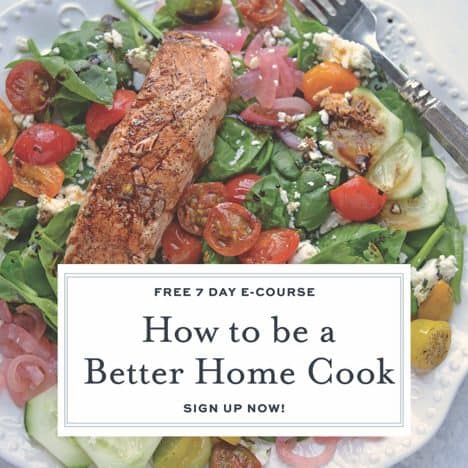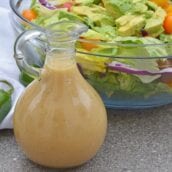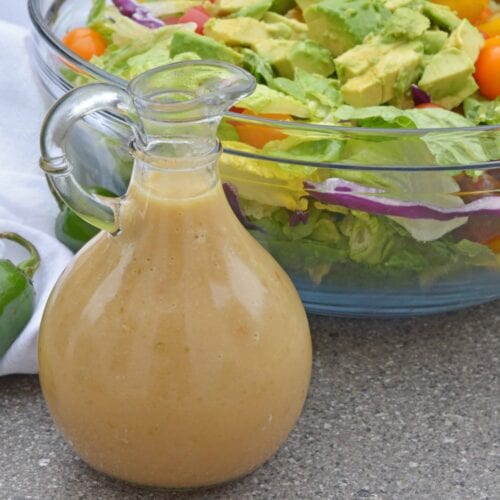 Print Recipe
Roasted Jalapeno and Onion Dressing
Roasted Jalapeno and Onion Dressing Recipe is a new way to jazz up your leafy greens or your favorite roasted or grilled vegetables.
Ingredients
1/2

red onion

1

jalapeno

cut in half and seeds removed

2

garlic cloves

1/2

cup

red wine vinegar

2

tablespoons

orange juice

2

tablespoons

water

1/4

cup

extra virgin olive oil

plus more for drizzling

1

tablespoon

sugar or sugar substitute
Instructions
Heat grill to medium heat. Drizzle red onion, jalapeno and garlic cloves with olive oil. Wrap each garlic clove in aluminum foil large enough to prevent falling through the cracks.

Place onion, jalapeno, and garlic onto the grill. Sear for 10 minutes, turning every 2 minutes, or until onion is soft and caramelized, jalapeno is nicely charred and garlic cloves are soft.

Remove from grill and allow to cool. Skins from the jalapeno and garlic should easily peel off.

Add onion, jalapeno, and garlic to blender or food processor, pulse several times until a paste forms.

Add remaining ingredients and blend until smooth, but slightly thick.

Use immediately or refrigerate for up to one week.

If you've tried this recipe, come back and let us know how it was!
Notes
If you do not want to grill, you can also roast in the oven on 350 degrees for 20 minutes, or until soft.
Nutrition
Calories:
99
kcal
|
Carbohydrates:
3
g
|
Fat:
9
g
|
Saturated Fat:
1
g
|
Sodium:
2
mg
|
Potassium:
32
mg
|
Sugar:
2
g
|
Vitamin A:
35
IU
|
Vitamin C:
6.6
mg
|
Calcium:
4
mg
|
Iron:
0.1
mg