An all-purpose dressing, this Poppy Seed Salad Dressing recipe is light and bright, perfect for summer salads!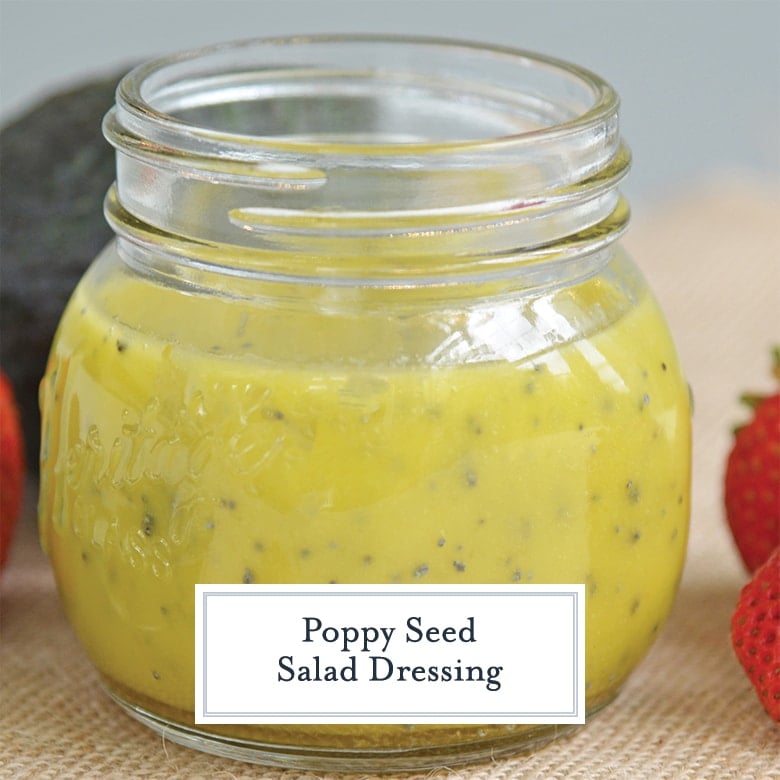 Poppy Seed Dressing
This homemade salad dressing is actually a vinaigrette meaning that it is an emulsification of oil and an acid, in thise case vinegar.
What is an emulsification? An emulsion is a mixture of two or more liquids that are normally immiscible- like oil and water based solutions. In order to mix, you need to mix them slowly and steadily at high agitation.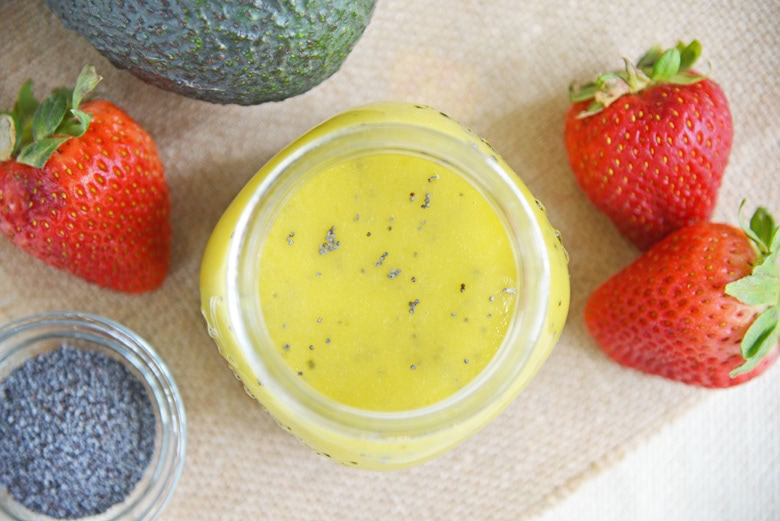 Most vinaigrette dressings will mix for a short time, but need to be reshaken or stirred before using.
How to Emulsify Poppy Seed Salad Dressing
The classic way would be to whisk. But let me tell you, your wrist might hurt and you might still not be able to get the smooth blend you are looking for.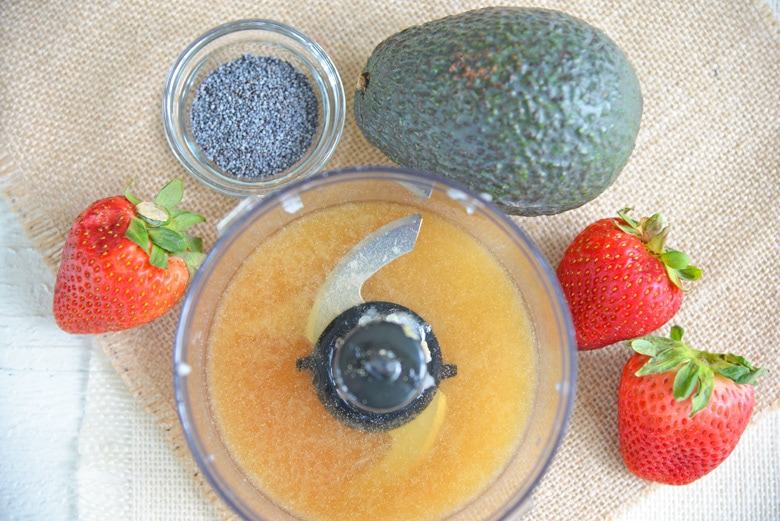 I find the best way is with a mini food processor or blender. Pouring the oil in a steady, but fine stream, achieves this best.
Salad Ideas
Poppy Seed salad dressing is an excellent choice for so many summer salads. You can use it on your basic leafy greens or even my avocado crab or kale salads.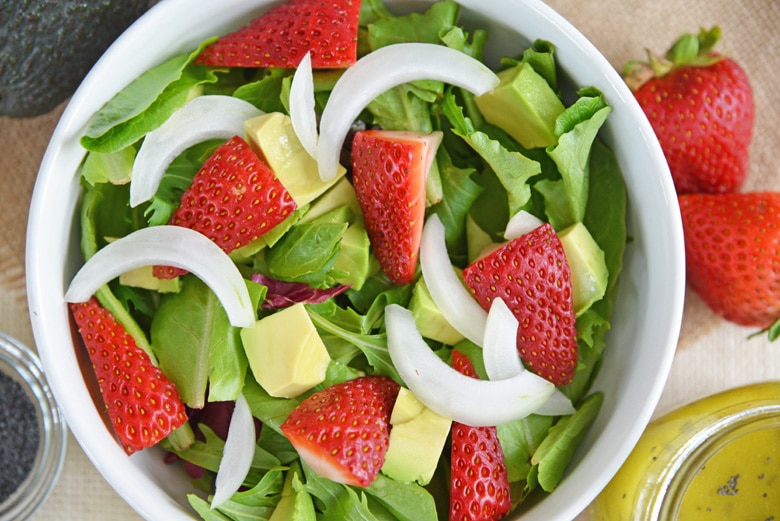 But my favorite salad to serve this on is strawberry avocado. It is so simple to make. All you need is:
Spring mix or other leafy greens
Avocado
Fresh hulled strawberries
Sweet onion, thinly sliced
You can top it with slivered almonds or croutons, but otherwise, that is all you need!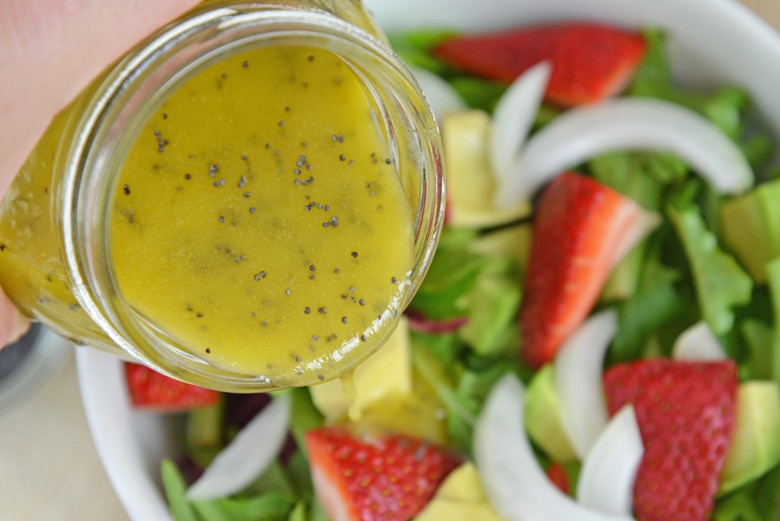 Proteins
This salad and dressing is great the way it is, but you can also and protein to the mix to make it a main dish instead of an appetizer or side salad.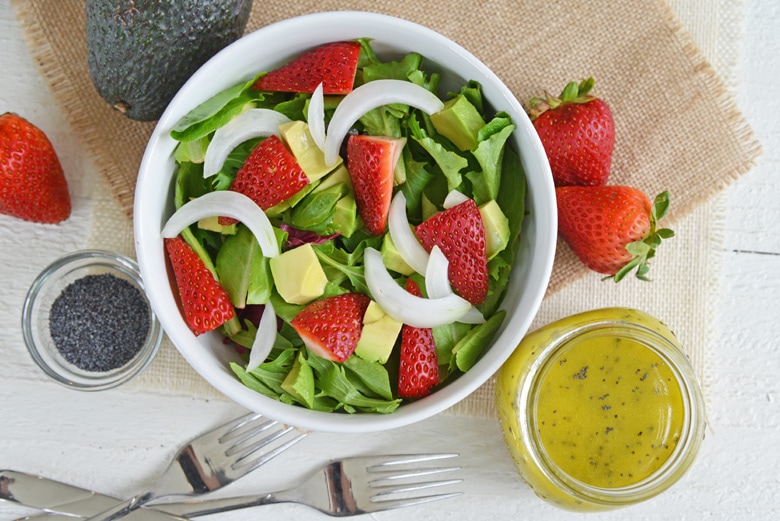 Seafood and grilled chicken are excellent ideas. Salmon and shrimp are my favorites. You can even use a small amount of the dressing as a marinade!
Poppy Seeds
What are poppy seeds? They are tiny black balls that are the dried seeds from the opium poppy.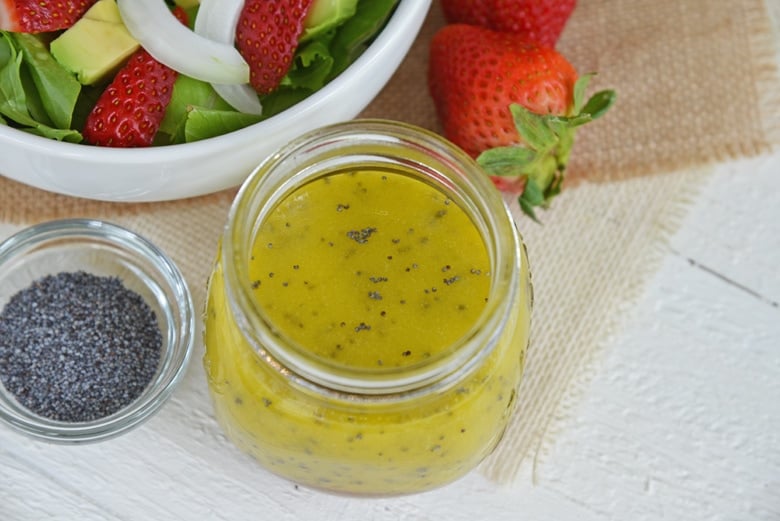 Of course the next question is… will they make me test positive for opiates?
And the answer is NO. Not unless you eat a ton of them and everyday or a long time. In fact, I used to work at a drug treatment program and we tested this out on ourselves using poppy seed bagels. It took over a week of eating heavily poppy seeded bagels every morning before we got even a faint positive.
So don't worry, you won't fail a drug test.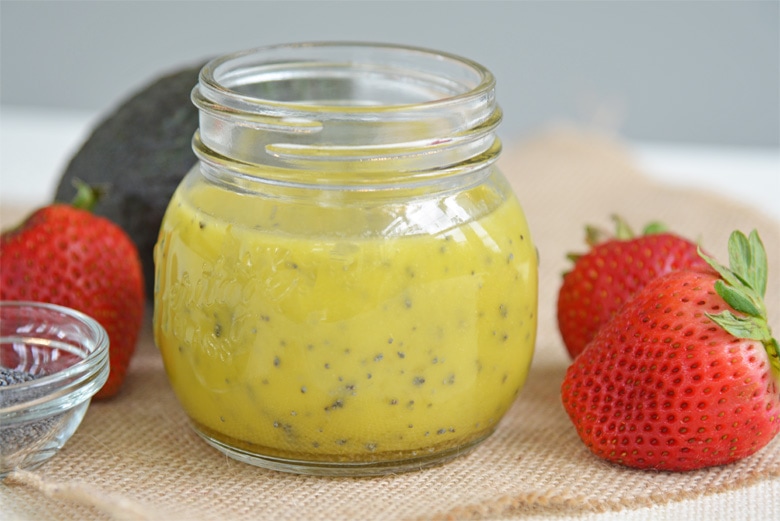 Make Ahead & Storage
You can can this dressing ahead of time, but like most oil and vinegar blends, it will separate and need to be shaken well before serving.
Store in an airtight container in the refrigerator for up to 5 days.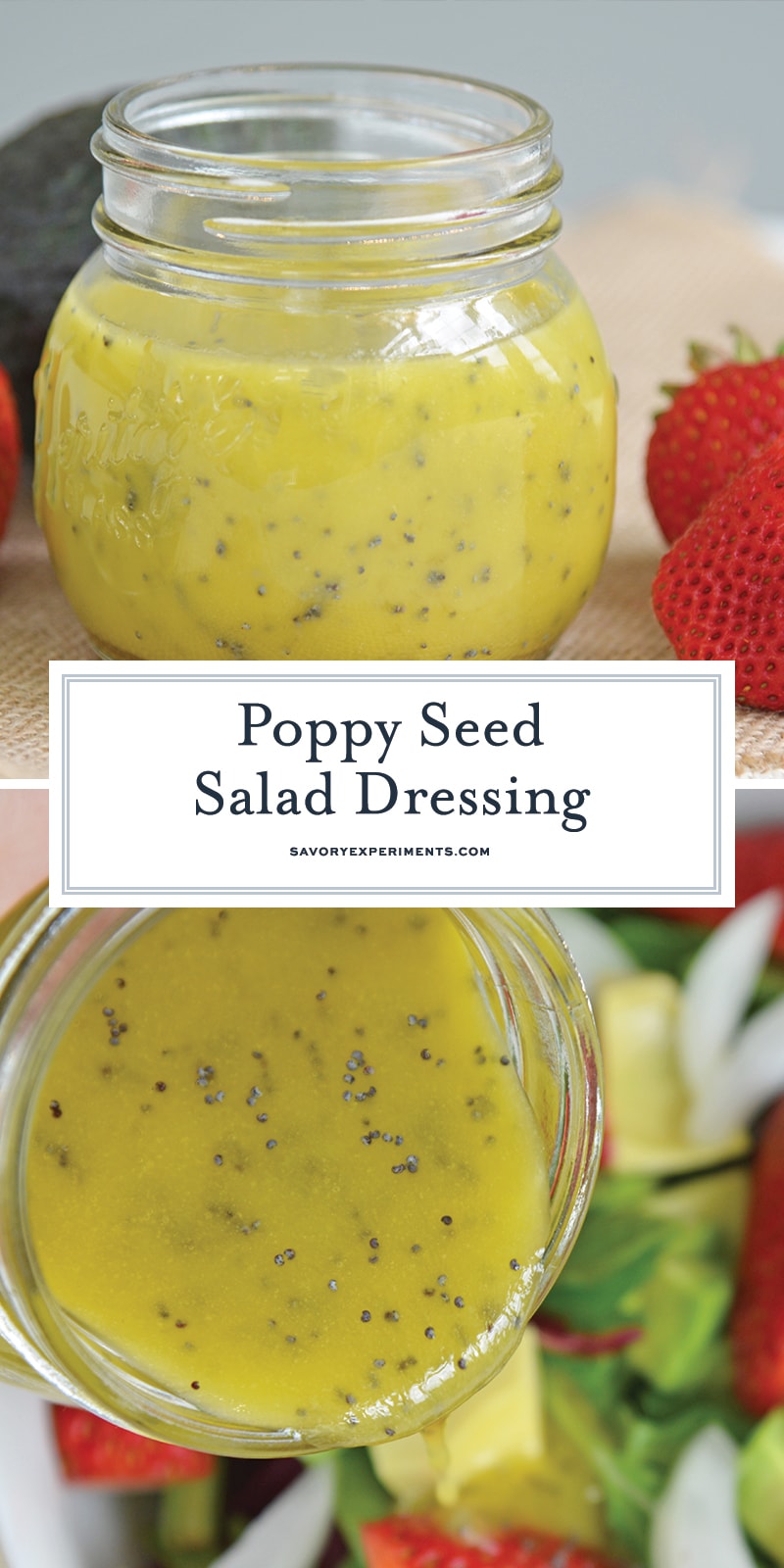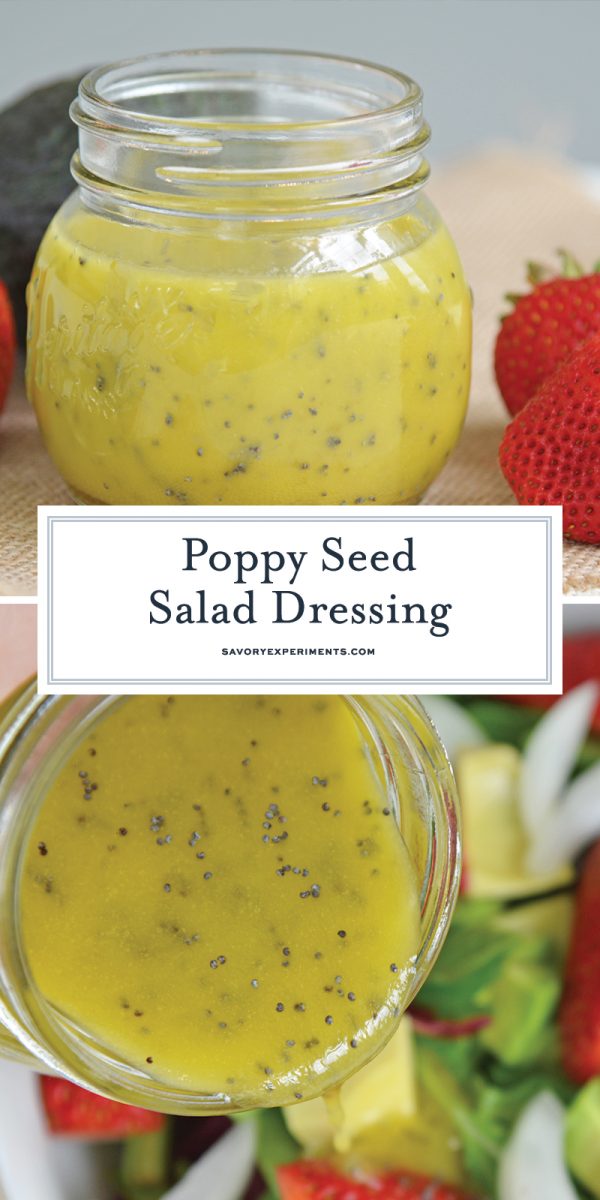 More homemade salad dressings:
Avocado Green Goddess Dressing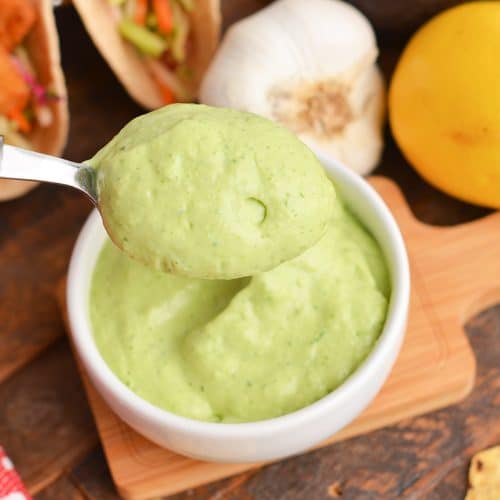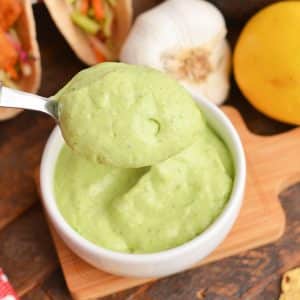 Avocado Green Goddess Dressing is full of good-for-you veggies and herbs, perfect for salads, but also ideal as a dipping sauce or a spread for sandwiches.

Cilantro Lime Dressing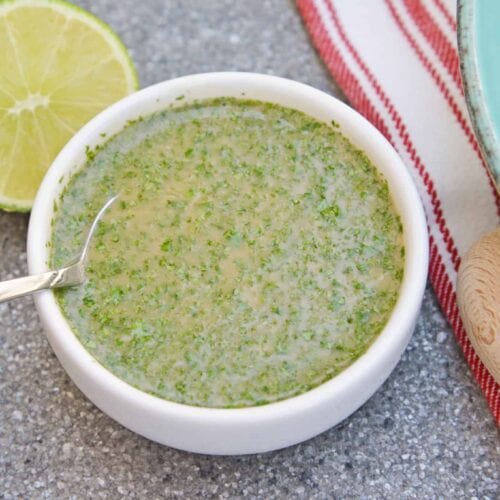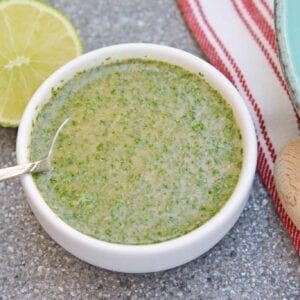 Cilantro Lime Dressing is an easy and delicious citrus dressing for salads, dipping sauces or even as a marinade! Spicy and sweet, it is no-cook and comes together in 5 minutes.
Creamy Italian Dressing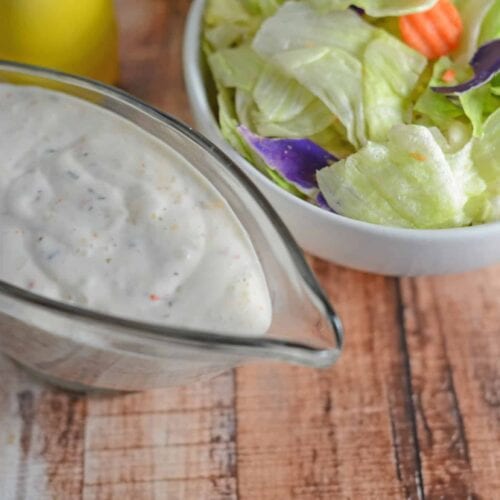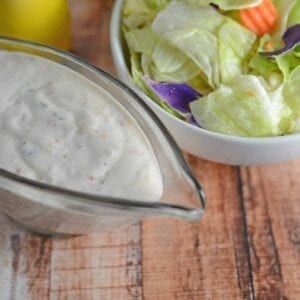 Homemade Italian Dressing – Creamy, zesty Italian dressing made in just 10 minutes from whole ingredients.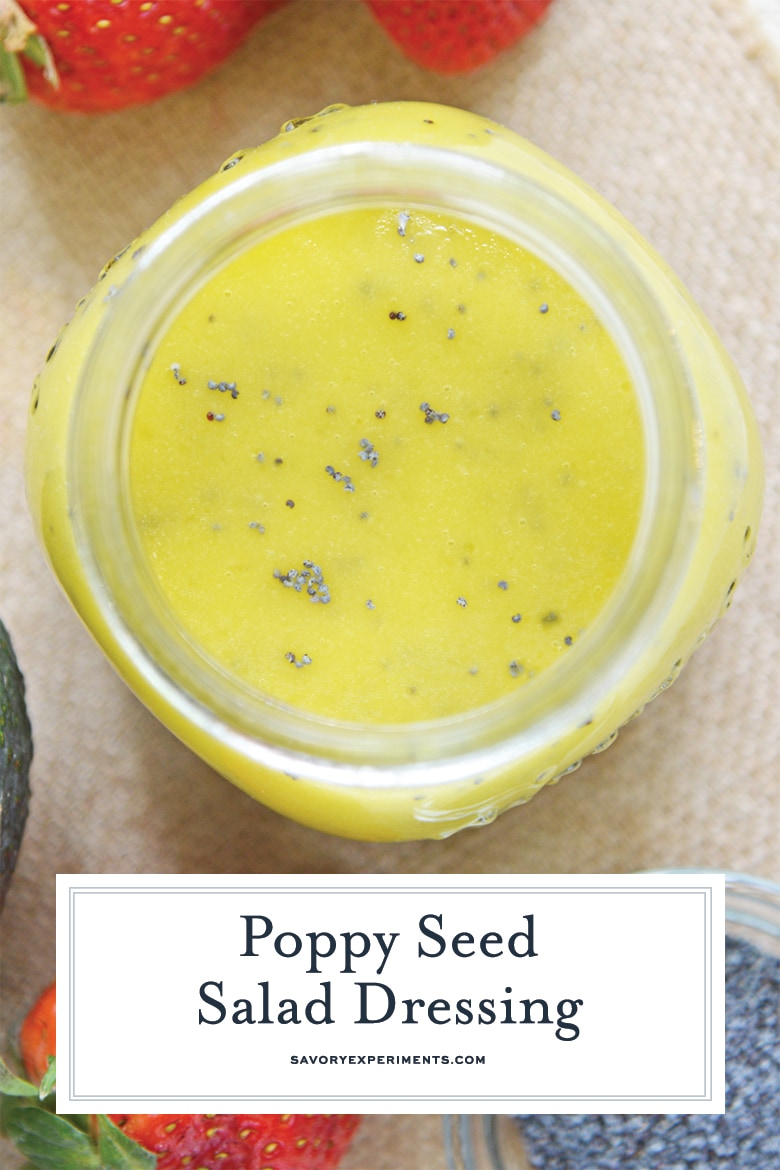 ---
---
Poppy Seed Dressing
An all-purpose dressing, this Poppy Seed Salad Dressing recipe is light and bright, perfect for summer salads! It's EASY to make and so delicious!
Instructions
Nutrition
Calories:
89
kcal
|
Carbohydrates:
12
g
|
Protein:
1
g
|
Fat:
4
g
|
Saturated Fat:
1
g
|
Sodium:
392
mg
|
Potassium:
27
mg
|
Fiber:
1
g
|
Sugar:
12
g
|
Calcium:
32
mg
|
Iron:
1
mg