Garlic Parmesan Roasted Cauliflower is one of my favorite cauliflower recipes and I've found it's one of the best ways to get people who claim not to like cauliflower to love it.
Garlic Parmesan Roasted Cauliflower is an easy cauliflower recipe made with ingredients you probably already have. Even cauliflower-haters will love it and it makes a great side dish for nearly any dinner.
Cauliflower wasn't on my grocery list, but when I saw this orange cauliflower, I had to have it! Using ingredients I had on hand, Garlic Parmesan Roasted Cauliflower was created.
Have you ever seen orange cauliflower? I hadn't either. Purple cauliflower, yes, but not orange.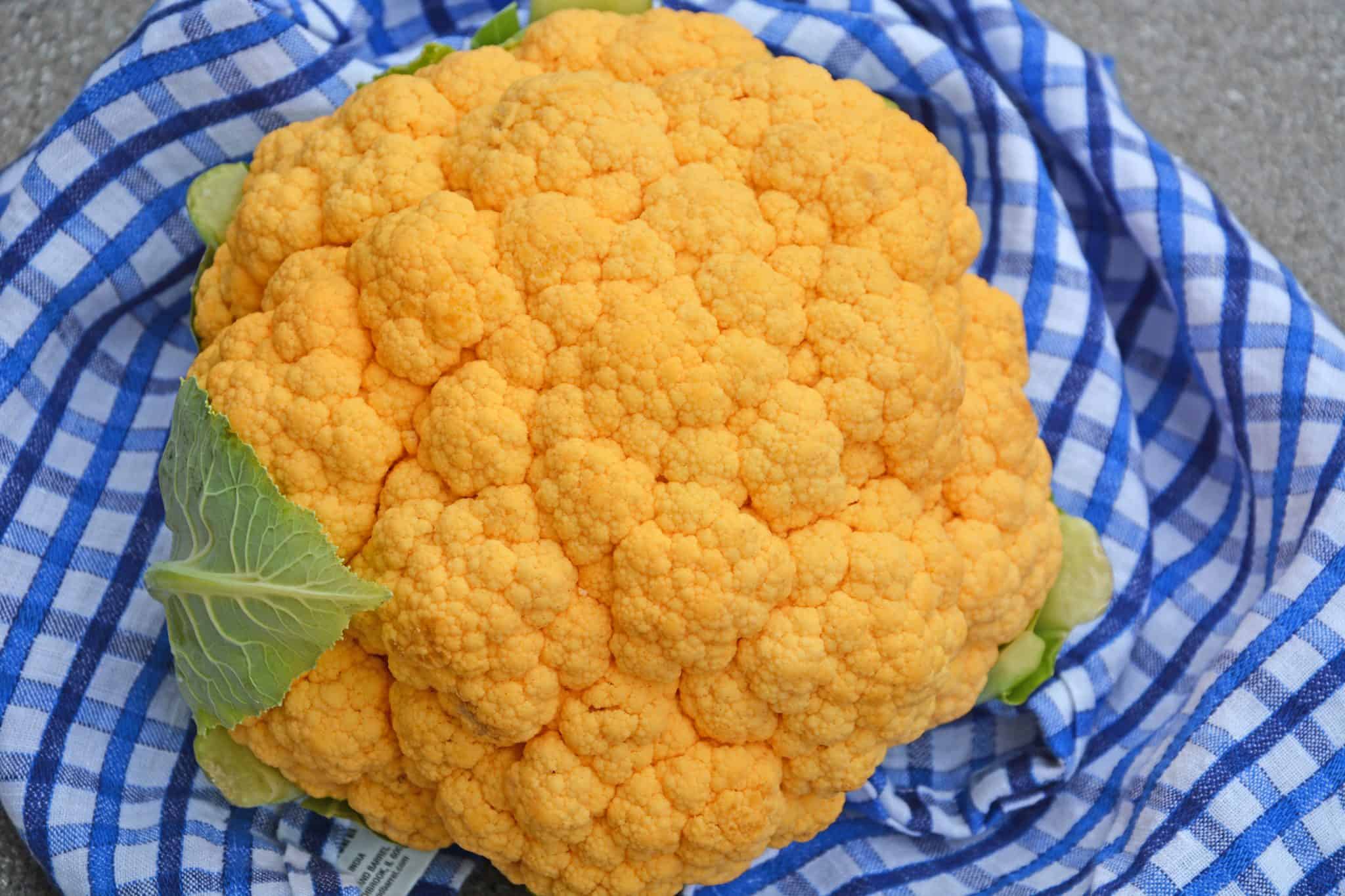 Orange Cauliflower
What is orange cauliflower?
Orange cauliflower is the same as white cauliflower, but crossbred to hold beta carotene, the same pigment that makes carrots orange. Orange cauliflower also has 25% more vitamin A than its white cousin.
Cheddar Cauliflower is the nickname, however it doesn't taste at all like cheese. In fact, it tastes and cooks exactly like white cauliflower.
Which is good because that means you can make my Garlic Parmesan Roasted Cauliflower with orange white or purple cauliflower and it will be spectacular.
In all honesty, I really wanted to make this head into cauliflower steaks, but from the first attempted slice, it was clear that my head of cauliflower was too crumbly and would just be florets.
Regardless, garlic parmesan sauce tastes great on cauliflower anyway you decided to cook it.
Roasted Cauliflower is a great side dish for most meats. I like to serve it with steak, chicken or fish. If you used this garlic parmesan sauce on cauliflower steaks as I originally, you could even make a vegetarian meal out of it.
I know that cauliflower is one of those vegetables many people claim not to like but with the addition of cheese and garlic, I've found that even diehard cauliflower-haters are open to at least trying it and oftentimes even ask for more!
What You'll Need
Wood cutting board – wood won't dull your knives like plastic and if treated properly, has natural antimicrobial properties.
Good knife – Global is my favorite! They are worth the price, I promise. I am kind of obsessed with them and store them tucked away so no one else can use them. Including hubby. Hands off my good stuff!
Good Extra Virgin Olive Oil– A good olive oil will taste like, well, olives, while a poorly made one will taste like vegetable oil. Gross. While people tend to favor Italian and Greek olive oils, I prefer to buy mine domestically.
There are some great ones out there from all over the world, but the reporting of ingredients isn't always the same and you could find that your super expensive olive oil was actually cut with vegetable oil. 
Rimmed Baking Sheets – I really like this thick, industrial gauge baking sheets. You'll find this type in professional kitchens and are less likely to warp. Also, super cheap and they come in a variety of sizes. I have one of each!
You may like these other easy cauliflower recipes:
Green Curry Cauliflower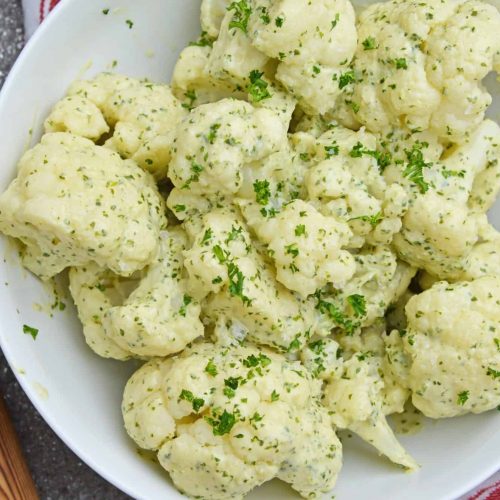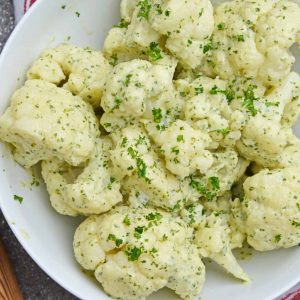 If you're looking for a roasted cauliflower recipe that doesn't lack on flavor, this Green Curry Cauliflower is it!
Cauliflower Fried Rice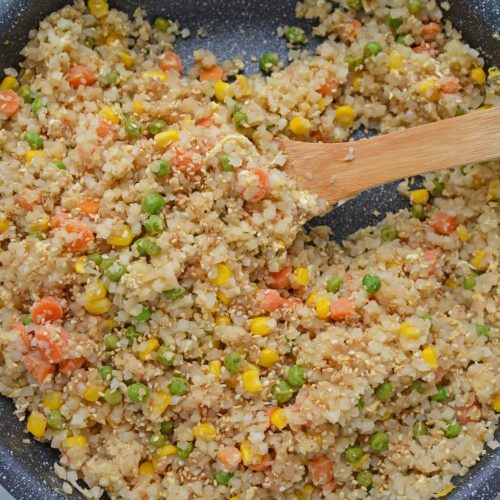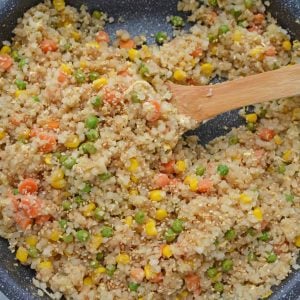 If you've ever wondered how to make Cauliflower Fried Rice, look no further! This cauliflower fried rice recipe is the perfect way to cut down on carbs!
Cauliflower Mac and Cheese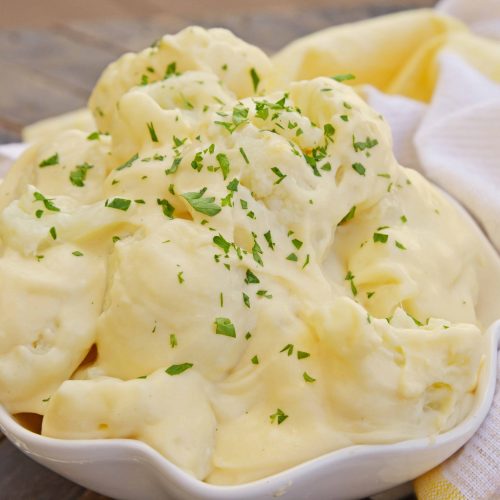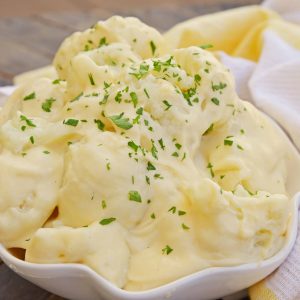 Cauliflower Mac and Cheese is an easy-to-make low carb mac and cheese that follows keto guidelines. A kid-friendly cauliflower side dish!
CONNECT WITH SAVORY EXPERIMENTS!

Be sure to follow me on social media, so you never miss a post!

Facebook | Twitter | Youtube
Pinterest | Instagram
Get our FREE 8 Day E-Course on How to Be a Better Home Cook. Sign up HERE!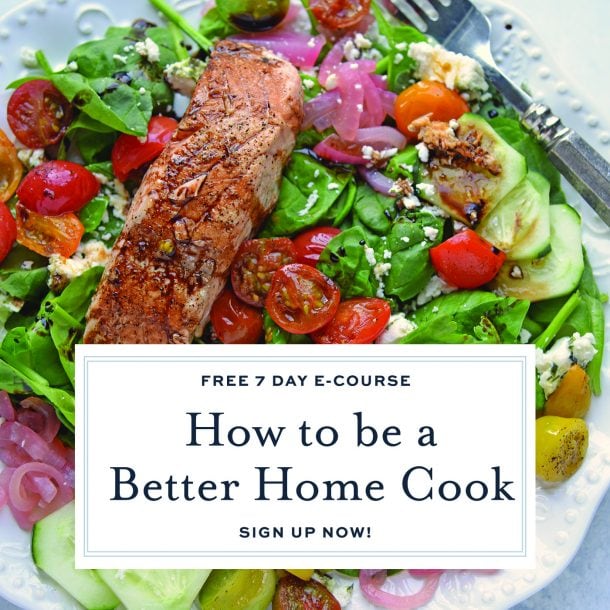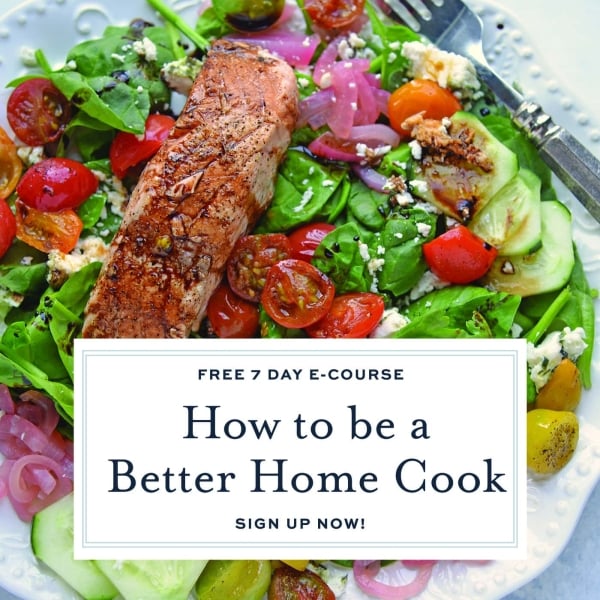 Garlic Parmesan Roasted Cauliflower
Garlic Parmesan Roasted Cauliflower is an easy cauliflower recipe made with ingredients you probably already have. Even cauliflower-haters will love it and it makes a great side dish for nearly any dinner.
Instructions
Preheat oven to 400 degrees.

In a small bowl, whisk together extra virgin olive oil, garlic, Parmesan cheese and Italian seasoning.

Toss with cauliflower florets and spread in a single layer on a rimmed baking sheet.

Roast for 10- 15 minutes, or until soft.

Remove and season with Kosher salt and ground black pepper.

If you've tried this recipe, come back and let us know how it was!
Nutrition
Calories:
172
kcal
|
Carbohydrates:
3
g
|
Protein:
3
g
|
Fat:
15
g
|
Saturated Fat:
2
g
|
Cholesterol:
4
mg
|
Sodium:
109
mg
|
Potassium:
111
mg
|
Fiber:
1
g
|
Vitamin A:
90
IU
|
Vitamin C:
13.4
mg
|
Calcium:
123
mg
|
Iron:
1.2
mg