Lemon Parmesan Roasted Cauliflower is a simple dish that adds some pizzazz to boring, old cauliflower. Getting kids (and husbands) to eat their veggies since its conception in 2006.
It is absolutely perfect for a weeknight meal or a special holiday dinner.
Lemon Parmesan Roasted Cauliflower is the perfect easy and healthy side dish recipe. Lemon and parmesan liven up boring cauliflower.
The original recipe for Lemon Parmesan Cauliflower was spotted in Bon Appetit magazine. I took the liberty of adapting it and adding my own take on it here. This dish pairs perfectly with chicken dishes, a steak, or even served over pasta.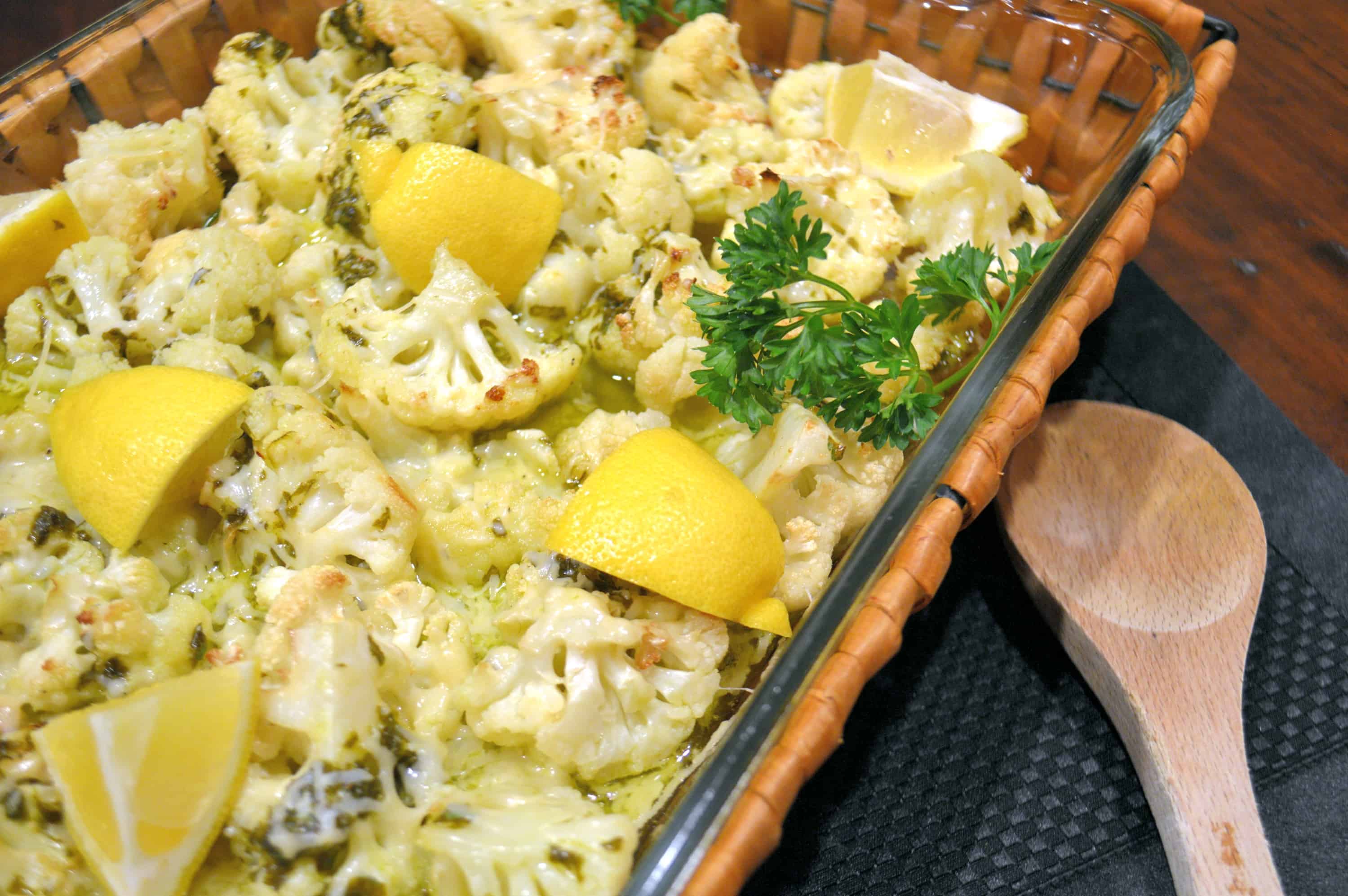 Cauliflower is such an extraordinary vegetable and it is a shame that it is often overlooked in the grocery aisle. It comes from the Brassica family of veggies which also includes broccoli, cabbage, and mustards.
And while you will most often see the white variety, it comes in yellow, purple, and green. All of which can be used in this recipe.
The health benefits are numerous. It contains vitamin C which can lead to strong bones and Vitamin K which helps with collagen production. It helps to assist to naturally detox the body. It is said to help lower high blood pressure and is often said to be a cancer-fighting superfood.
If those selling points weren't enticing enough, it is a great alternative to complex carbohydrates like rice or pasta. So for all of you on Atkins or keto, I am talking directly to you!
All that aside, cauliflower is wonderful because of how inexpensive it is. Not only are you getting your daily dose of veggies in, but you are also saving pennies that everyone can appreciate. One head of cauliflower can go a really long way.
Some of you might even be looking to cut down on the number of meat nights in your house. If you are, once baked or roasted, cauliflower can take on an almost meaty texture. Not only is it filling, but it's good for you!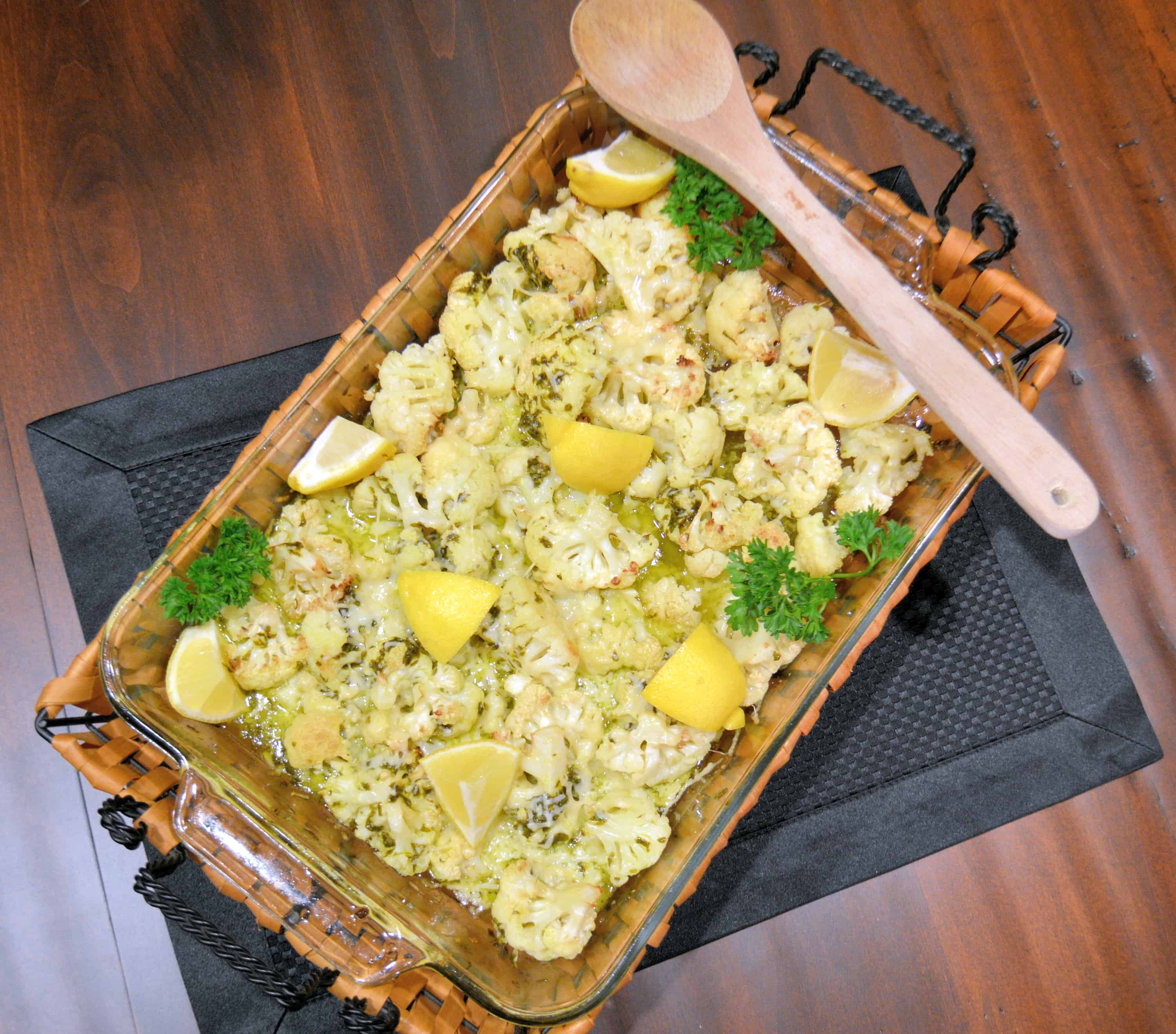 Cauliflower has a pretty mild taste which some look at in a negative light. Perhaps it is why it is so often overlooked. In my eyes, it is 100%, without a doubt, a positive attribute. I see the opportunity. To me that reads as, flavor me however you wanted to!
For this recipe, I paired two of my favorite flavors together – lemon and parmesan. It is great as is, but you can use it as a jumping-off point if you like.
You could throw in some fresh parsley, toss it with a bit of fresh or jarred pesto, heck, you could even layer in the cheeses if you were feeling inspired. Did someone say four-cheese cauliflower? Red pepper flakes – rock out!
Lemon Parmesan Cauliflower is quite a perfect side dish for nearly any meal. Cheesy with a bright citrusy flavor, this dish will please any one coming to sit at your table.
My favorite dishes to serve Lemon Parmesan Cauliflower with are:
Crock Pot Mississippi Pot Roast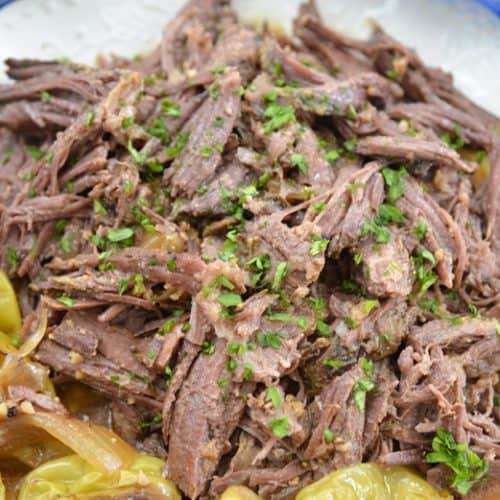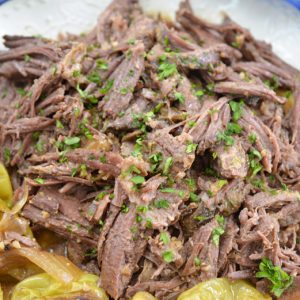 This easy Mississippi Pot Roast recipe is super tender and so perfect if you're craving comfort food! It's the best pot roast recipe!
Ranch Grilled Chicken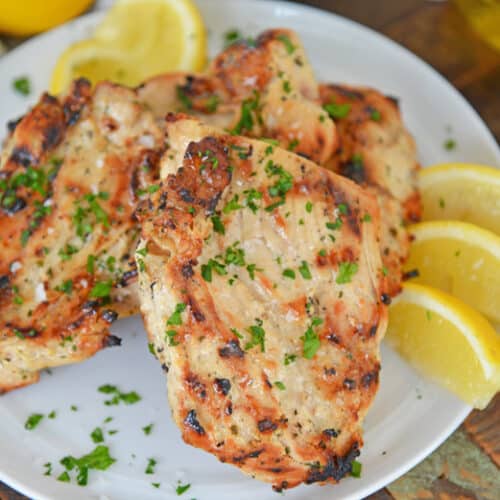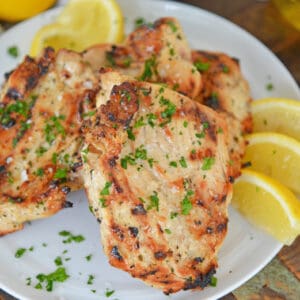 Fire up the grill and make this delicious and juicy Ranch Grilled Chicken for dinner tonight! The best part? You only need 5 ingredients!
Baked Mostaccioli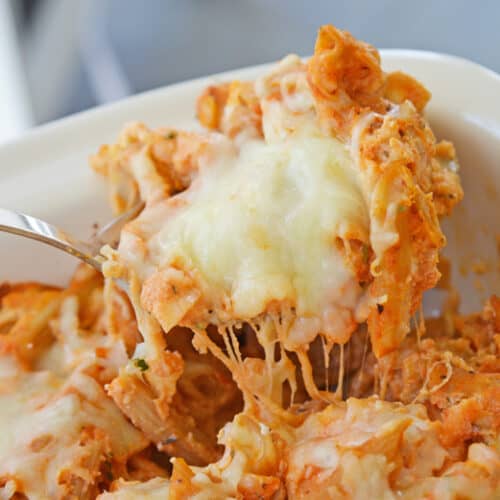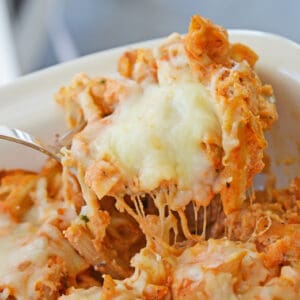 A delicious one-dish meal with baked pasta, tomato sauce, cheese and sausage. Great for potlucks and as a freezer meal!
CONNECT WITH SAVORY EXPERIMENTS!

Be sure to follow me on social media, so you never miss a post!

Facebook | Twitter | Youtube
Pinterest | Instagram
Get our FREE 8 Day E-Course on How to Be a Better Home Cook. Sign up HERE!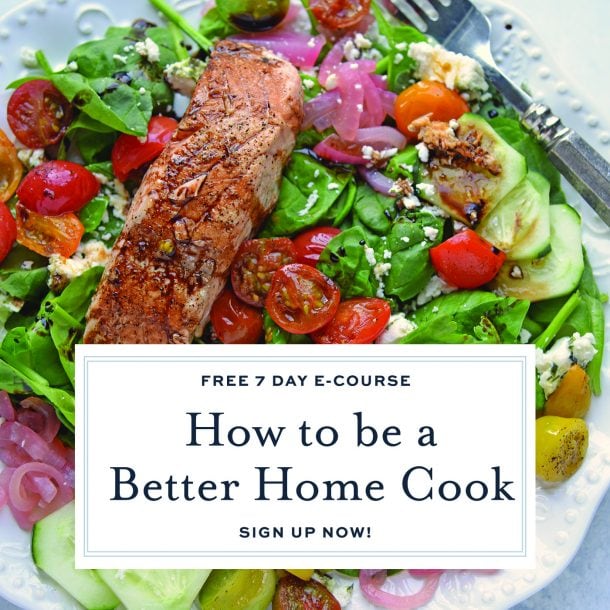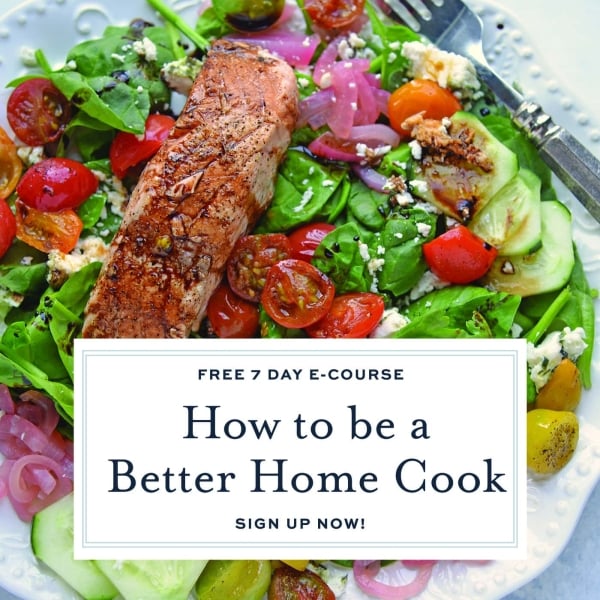 Lemon Parmesan Roasted Cauliflower- Throwback Thursday
Lemon Parmesan Roasted Cauliflower is the perfect easy and healthy side dish recipe. Lemon and parmesan liven up boring cauliflower.
Instructions
Preheat oven to 350 degrees. Lay cauliflower in a single layer in a 9×13 inch glass baking dish. Toss with 2 tablespoons extra virgin olive oil. Bake for 25 minutes, tossing once at 15 minutes.

Meanwhile, blend together remaining 4 tablespoons extra virgin olive oil, fine sea salt, pepper, parsley, lemon zest and lemon juice. Pulse until parsley is coarsely chopped and mixture has emulsified.

At 25 minutes, toss cauliflower florets with lemon dressing. Sprinkle Parmesan cheese over top. Return to oven for 5 minutes, or until cheese has melted.

Serve hot. Enjoy your Lemon Parmesan Roasted Cauliflower!

If you've tried this recipe, come back and let us know how it was!
Nutrition
Calories:
169
kcal
|
Carbohydrates:
2
g
|
Protein:
3
g
|
Fat:
16
g
|
Saturated Fat:
3
g
|
Cholesterol:
5
mg
|
Sodium:
342
mg
|
Potassium:
157
mg
|
Fiber:
1
g
|
Sugar:
1
g
|
Vitamin A:
65
IU
|
Vitamin C:
24.1
mg
|
Calcium:
110
mg
|
Iron:
0.4
mg