'Tis the season for pumpkin spice and fruit fluff salad recipes. The two concepts are every place you look, however, we all seem to enjoy them in different ways.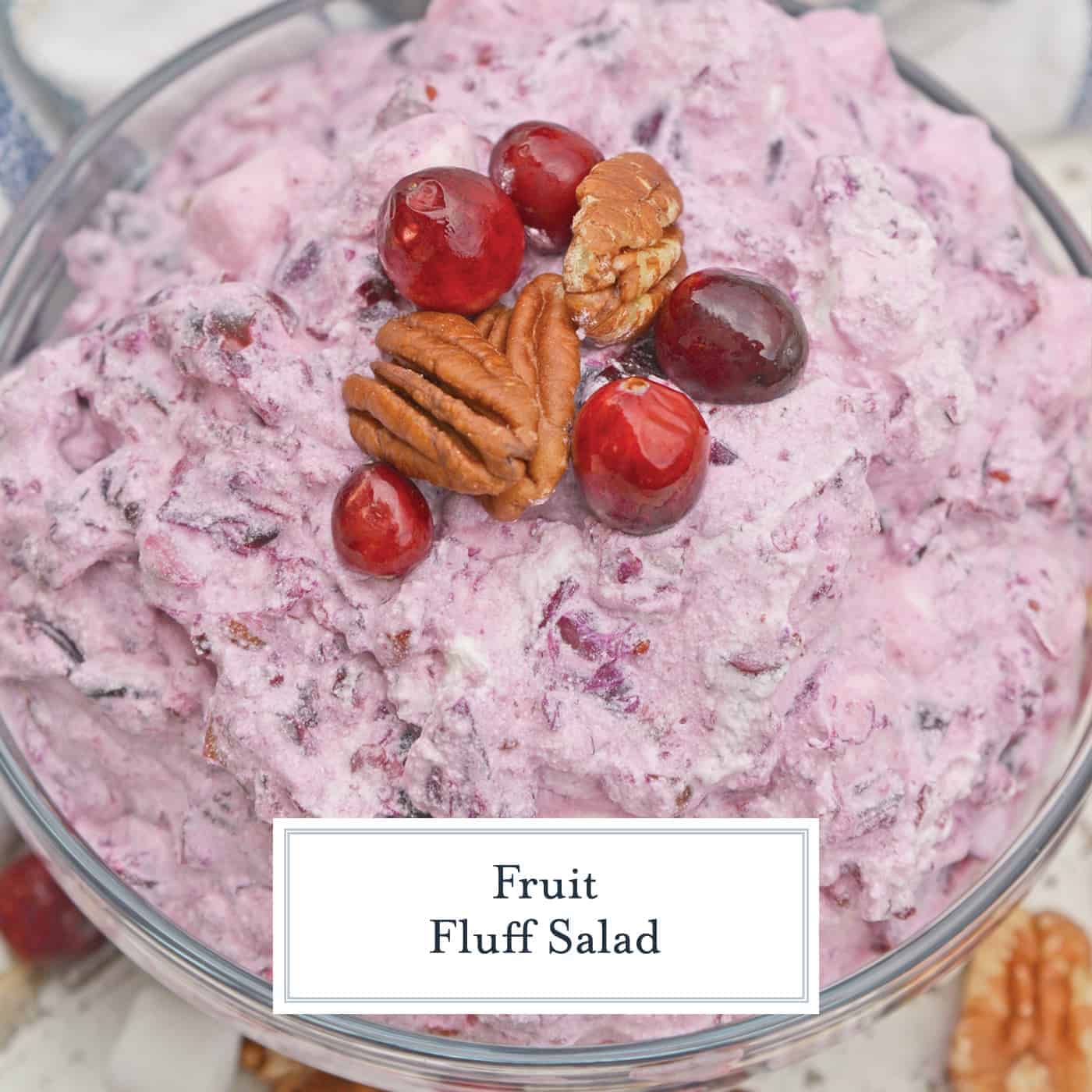 Fruit Fluff Salad is a classic side dish for the holidays combining Cherry Fluff, Pineapple Fluff, and Cranberry Fluff Salad into one!
I have a confession to make to you and this information may come as a shock. Deep breath…I have never made any type of fruit fluff salad prior to this one.
Every year I see them floating around the internet. Pistachio fluff. Cranberry Fluff. Cherry Fluff. Orange Fluff, Pumpkin Fluff, Ambrosia and even coffee fluff! . Fluff salads galore! Fluff everywhere!
It just so has it, that this was never one of the traditions my family held. I knew so little about what they were that I had to look up recipes to see what ingredients were actually in a fluff salad. The answer was honestly surprising.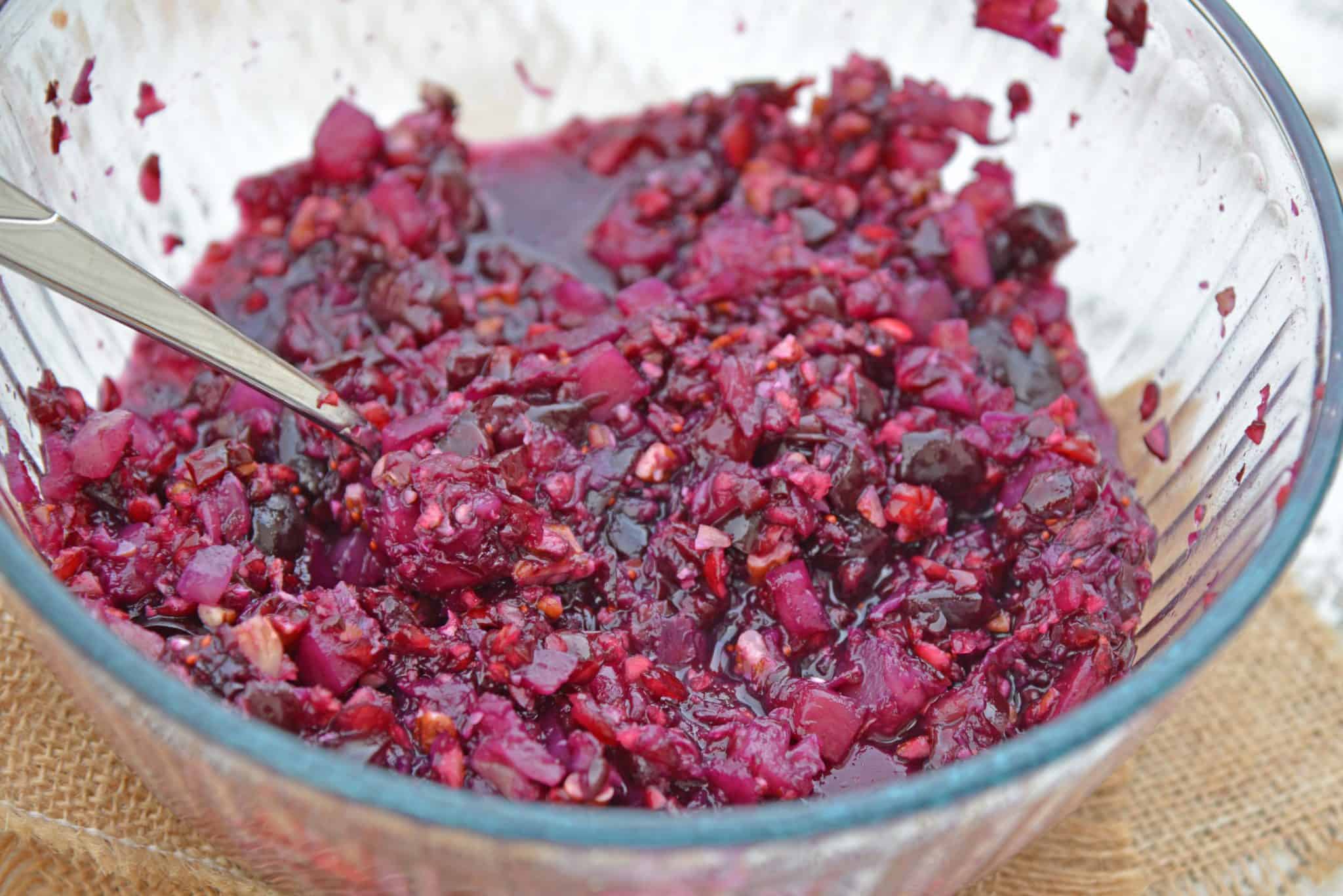 Turns out fluff salad doesn't even use marshmallow fluff! Only mini marshmallows and whipped cream. Who would have thunk it?
The second question on my quest for fluff fulfillment was, what course are they supposed to be served with. Dessert my seem like an obvious choice, but I felt like it could be either.
It tastes like a dessert, it looks like a dessert, yet I see it alongside the other savory dishes on Thanksgiving buffets. I guess the answer to this probably relies on each family's tradition as well.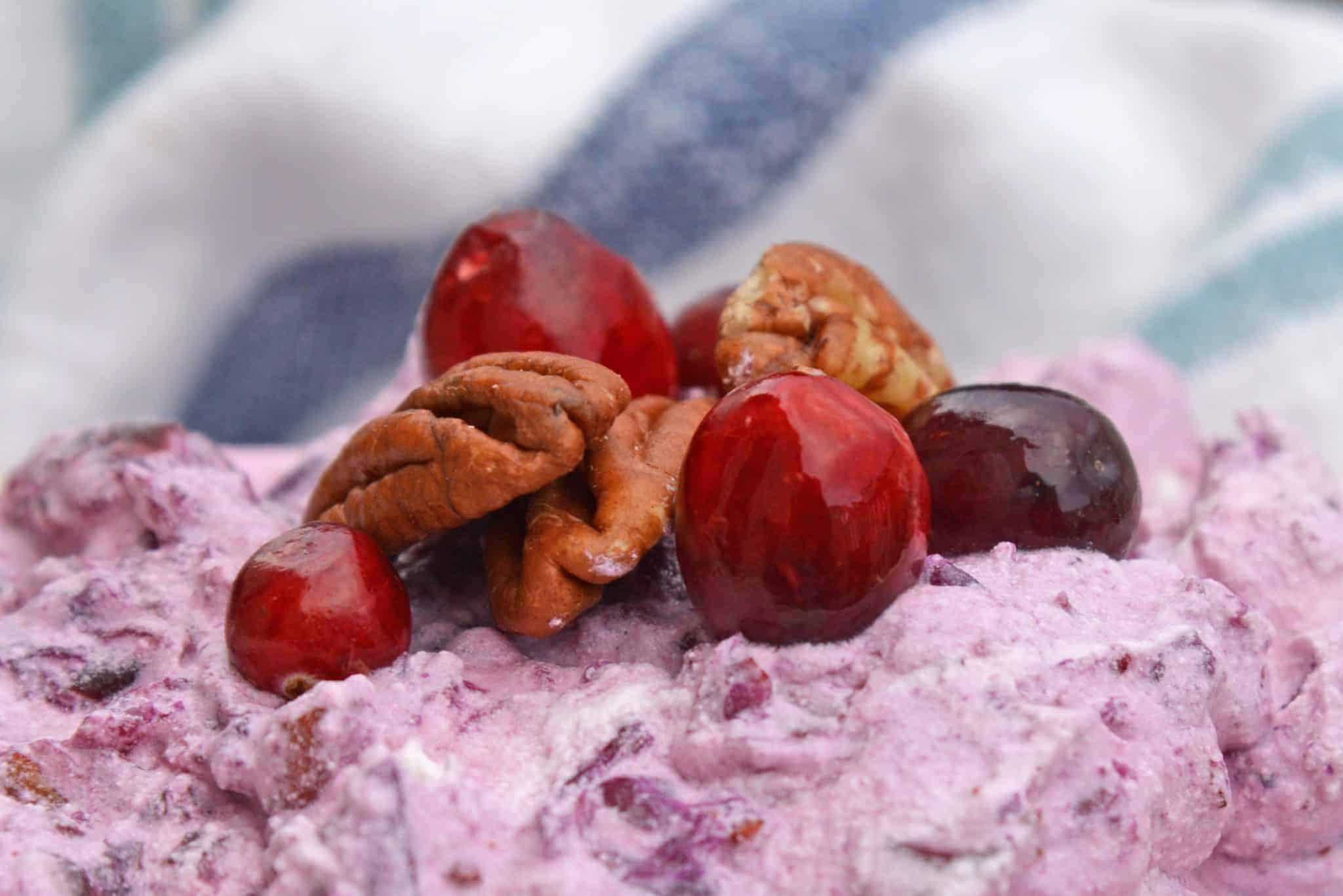 Turns out fruit fluff salad is just the lay name for another classic dish: Ambrosia Salad. Most ambrosia recipes contain pineapple, mandarin oranges, miniature marshmallows, and coconut.
I'm not a huge fan of coconut and I liked the thought of adding as many types of fruit to my fluff as possible. Really jazz it up and excite the palate for every bite.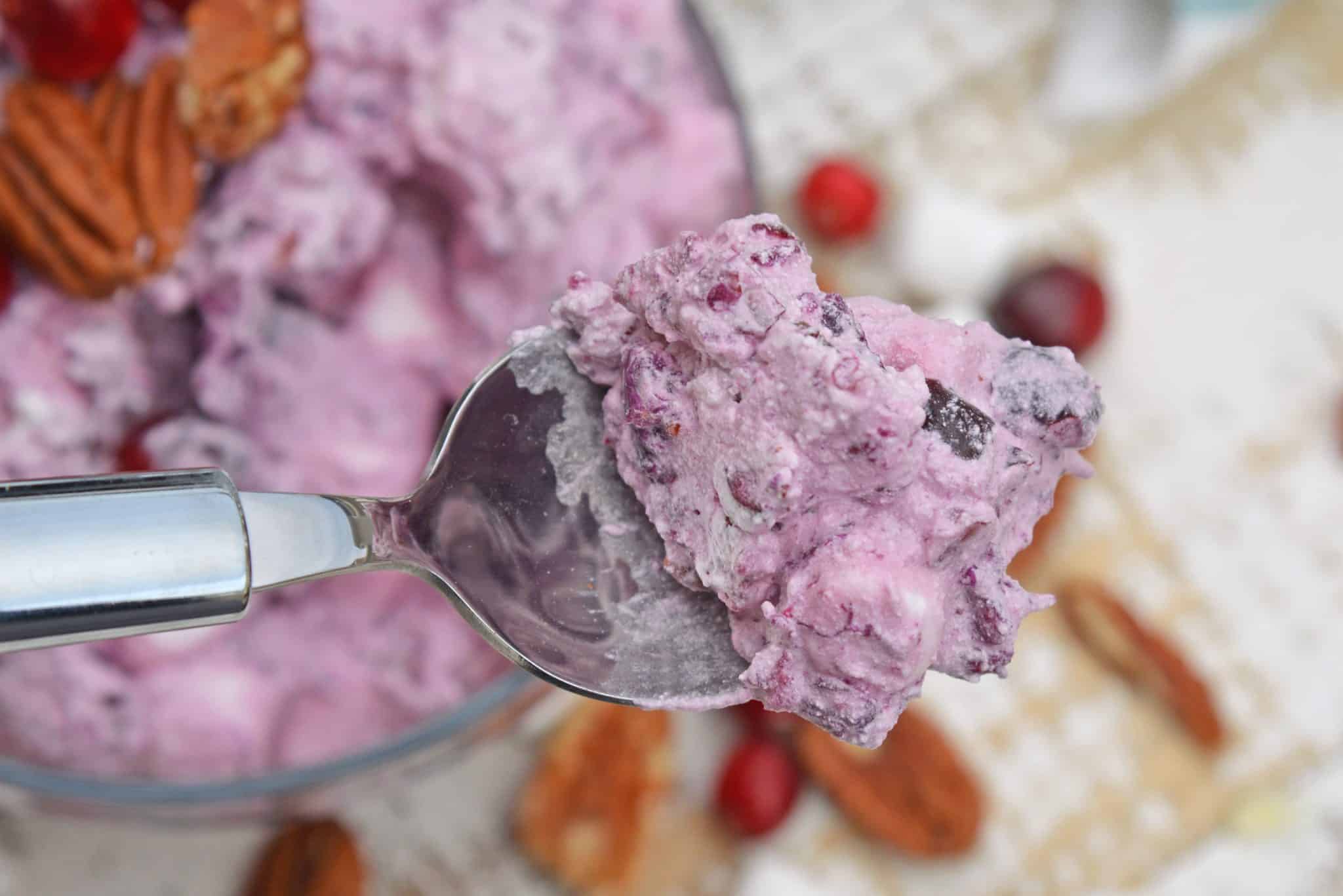 I decided to draw outside the lines a little. Instead of staying with the normal flavors or a single flavor, I made mine a blend. This recipe has a mix of cranberry, cherry, and pineapple. Think of it as the ultimate fruit fluff recipe.
And for those of you who were wondering, we ate ours for dessert. I have to say, while we ate ours for dessert, it is pretty tasty and has a fairly sophisticated texture variation for being such a simple recipe.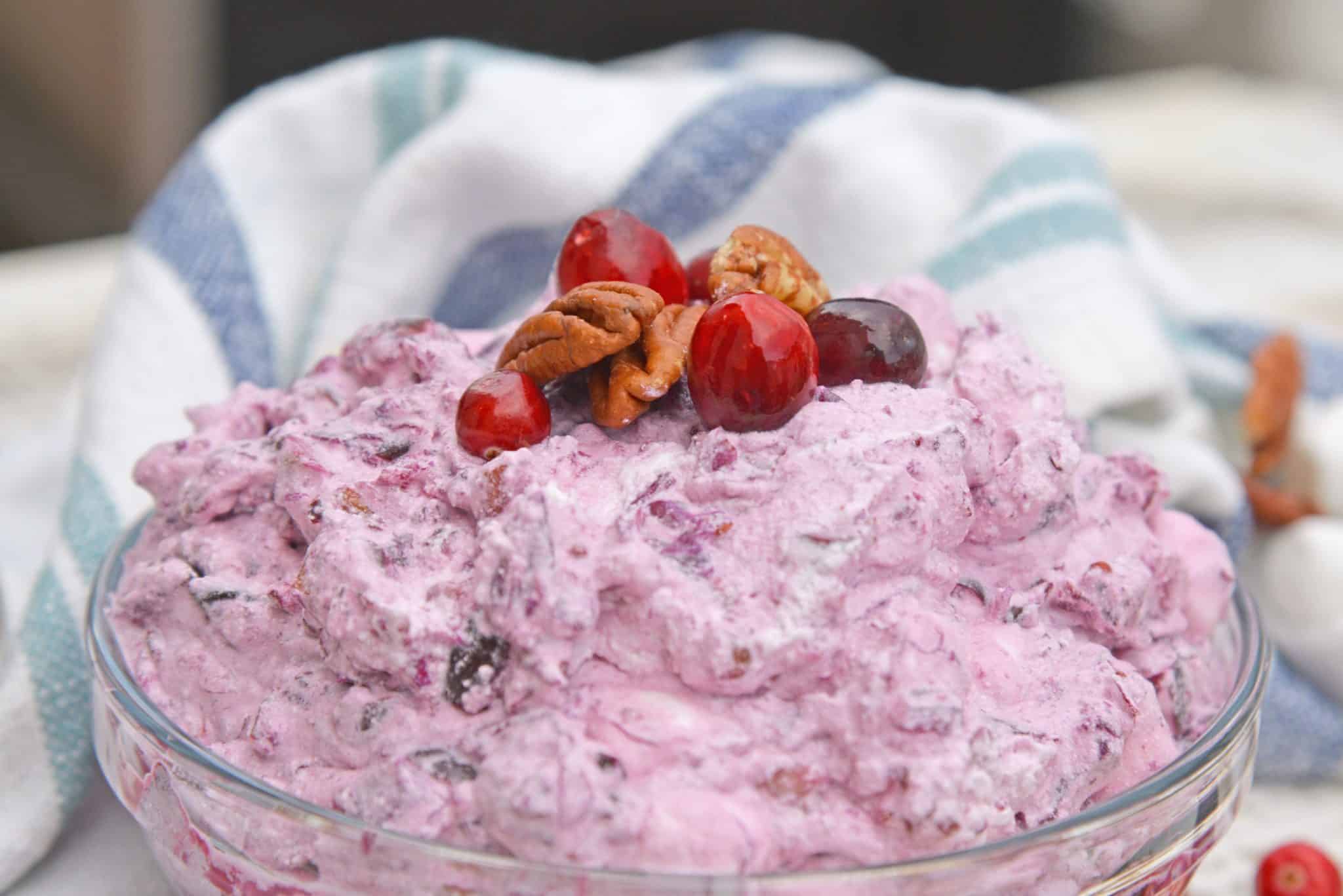 I'd love to hear more about your family fluff salad traditions in the comments. I'm intrigued by the whole fluff phenomenon.
And also try our Orange Fluff Salad!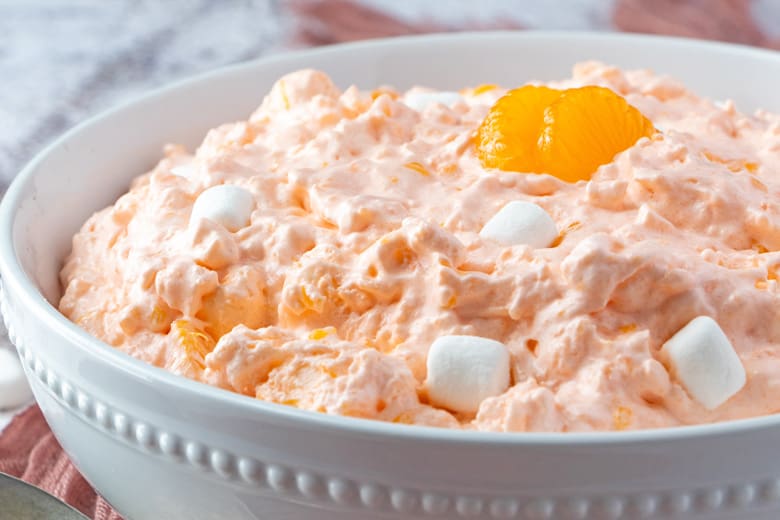 Tools for making Fruit Fluff Salad:
Mini Food Processor– I use this thing daily! It is by far my most used kitchen appliance, it is small and I throw all the parts into the dishwasher, well except the base and cord, of course!
Colander – Another kitchen staple that every home should have.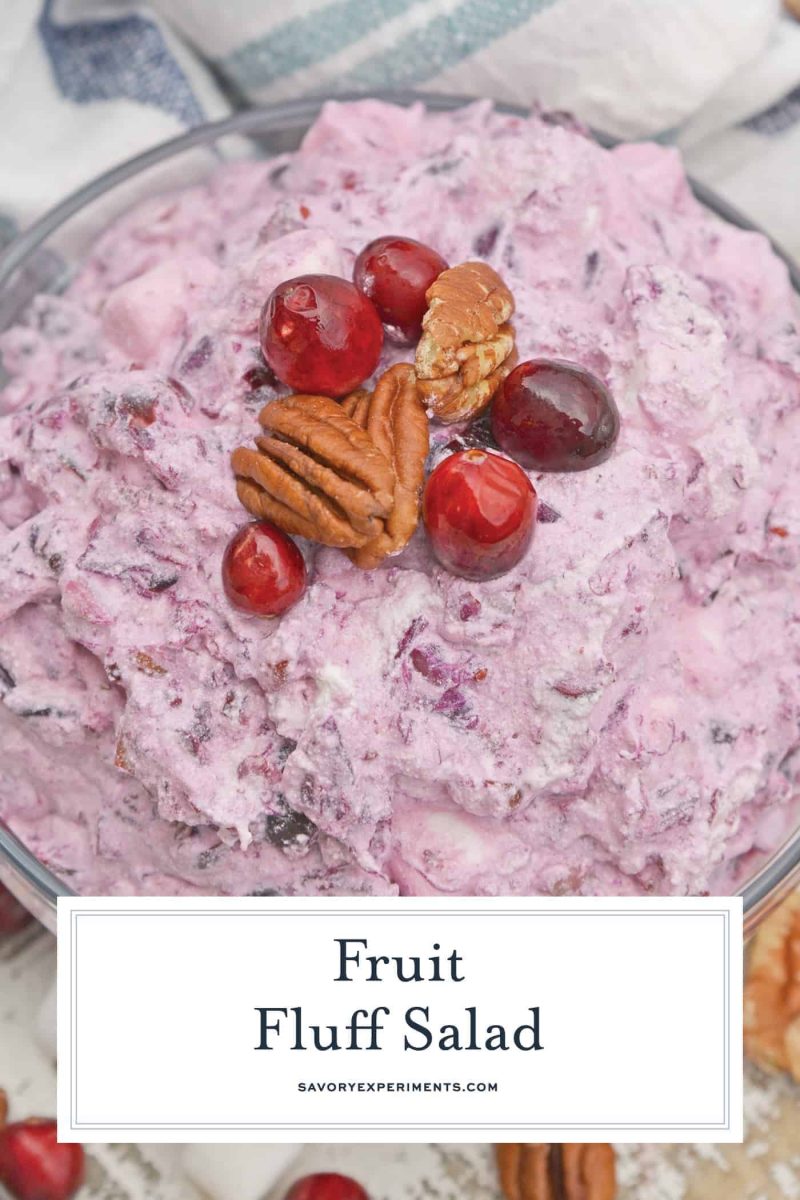 Here are a few more traditional side dish recipes: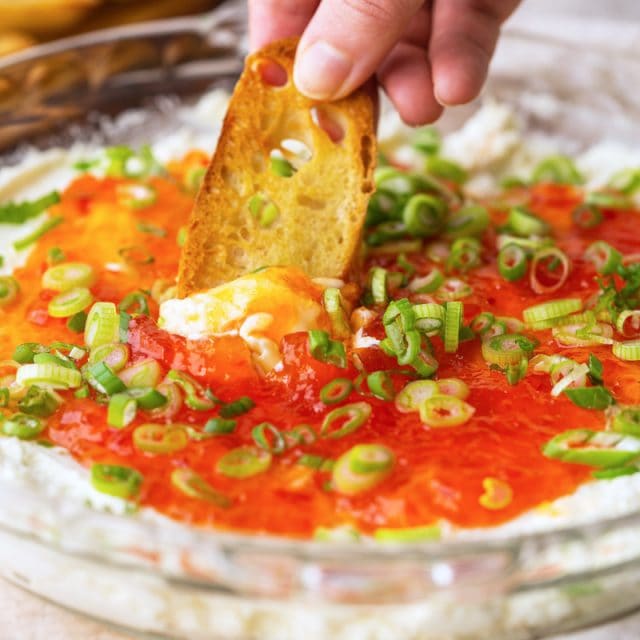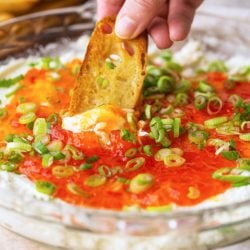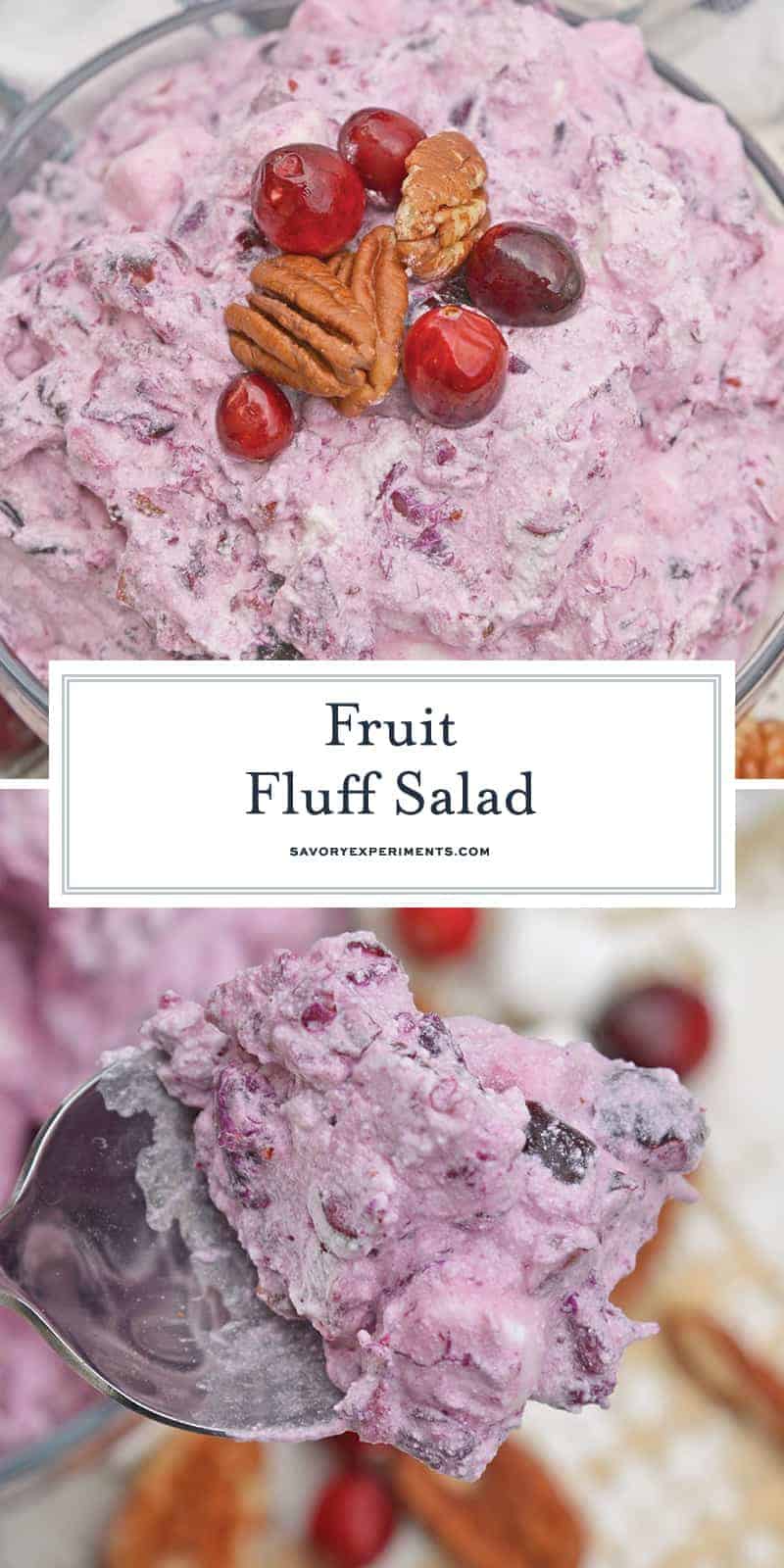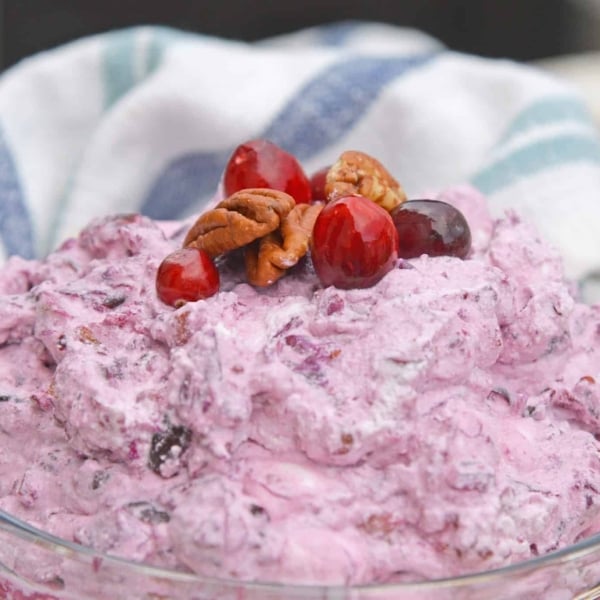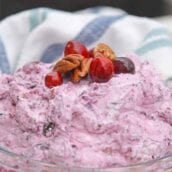 Fruit Fluff Salad with Cranberry, Cherry and Pineapple
Fruit Fluff Salad is a classic side dish for the holidays combining Cherry Fluff, Pineapple Fluff and Cranberry Fluff Salad into one!

Instructions
Combine cherries, cranberries and pineapple with sugar in a mixing bowl. Toss well and set aside for 30 minutes at room temperture.

Drain any excess liquid. Add pecans and mini marshmallows. Gently fold in whipped cream.

Fluff is best served immediately but can be covered and refrigerated for up to 6 hours.

If you've tried this recipe, come back and let us know how it was!
Notes
I use a small food processor to quickly chop up the cranberries. Large chunks will be bitter and mess with the final taste of the fruit fluff salad.
Nutrition
Calories:
211
kcal
,
Carbohydrates:
32
g
,
Protein:
2
g
,
Fat:
9
g
,
Saturated Fat:
3
g
,
Cholesterol:
17
mg
,
Sodium:
10
mg
,
Potassium:
233
mg
,
Fiber:
2
g
,
Sugar:
25
g
,
Vitamin A:
220
IU
,
Vitamin C:
10.7
mg
,
Calcium:
43
mg
,
Iron:
0.5
mg