This southern recipe is so easy to make and finger-licking good! They only take 15 minutes to make and are perfect paired with Herb Lemon Aioli dipping sauce for some extra flavor!
Fried Green Tomatoes are a Southern tradition! This Fried Green Tomatoes Recipe is made up of juicy tomatoes coated with cornmeal, and fried to a golden brown perfection!
Fried Green Tomatoes has to be one of my favorite movies of all time. Evelyn Couch, the Threadgoode family, Ms. Ruth and my personal favorite, Evelyn's alter personality TOWANDA!  It put the Whistle Stop Cafe and fried green tomatoes on the map, many of which had never heard of either. The cafe does actually exists down in Georgia.
Fried Green Tomatoes are yummy, crunchy discs and actually relatively easy to make. They only take a handful of ingredients to make, and barely anytime to fry up! Tasting wonderful on their own, they taste even better with a dipping sauce!
Herb Lemon Aioli is an all-purpose sauce used for dipping onion rings, fries, vegetables and tomatoes! Fried green tomatoes also taste good with a spicier mix of Chipotle Aioli. Low on time? Buy bottled Thousand Island, Ranch or Bleu Cheese.
Just love fried green tomatoes or have left overs? Please… by all means try the
Whistle Stop Sandwich
. Modeled after a local Southern eatery, this sandwich has just the right ratios of salty, cheesy, crunchy and cool. What seems like an odd combination will be heaven in your mouth.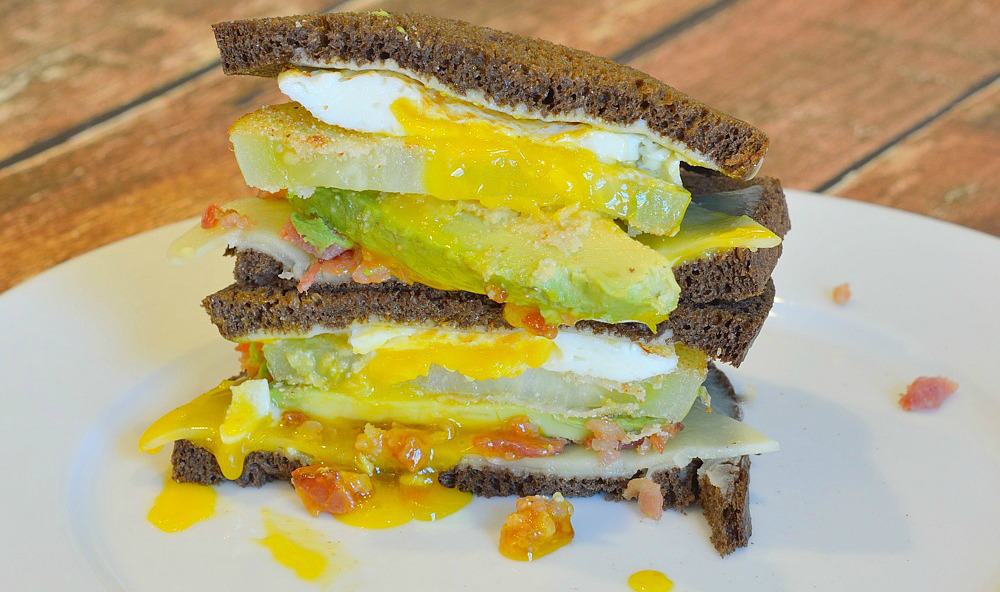 If you liked this recipe, check out these dipping sauces for Fried Green Tomatoes:
Tools for making Fried Green Tomatoes:
Fried Green Tomatoes
Fried Green Tomatoes are a Southern tradition. Juicy tomatoes coated with cornmeal and fried to a golden brown.
Course:
Appetizer, Side Dish
Instructions
Make the aioli first, giving it time to chill slightly before serving. In a small food processor combine garlic and mayonnaise. Grind until smooth and creamy.

Add the remaining ingredients and grind again until combined.

Transfer to a serving dish, cover and refrigerate until ready to serve. Aioli will stay good in the fridge for 2-3 days.

Place two beaten egg whites in one bowl and combine cornmeal with salt in another bowl. Heat 2 TBS oil in a large skillet.

Dredge a tomato slice in egg white and then cornmeal mixture and place directly into the hot oil. Fry on each side for about 2 minutes, or until cornmeal is lightly browned and formed a crispy crust. Pay close attention, tomatoes will stay taunt and cornmeal will only brown slightly. If the tomato get mushy you have overcooked.

Remove completed tomato slices to a paper towel lined plate to drain. If you plan to make a large batch (larger than 2 tomatoes), I recommend putting them on a baking sheet at 200 degrees to keep them warm until serving time.

When finished frying, remove aioli from the fridge and serve tomatoes hot! Enjoy!
Nutrition Facts
Fried Green Tomatoes
Amount Per Serving
Calories 560
Calories from Fat 342
% Daily Value*
Total Fat 38g 58%
Cholesterol 18mg 6%
Sodium 840mg 35%
Potassium 161mg 5%
Total Carbohydrates 39g 13%
Protein 6g 12%
* Percent Daily Values are based on a 2000 calorie diet.