Love butter but looking for something tangy and out of the ordinary? I have you covered with this easy Dijon Lemon Butter recipe!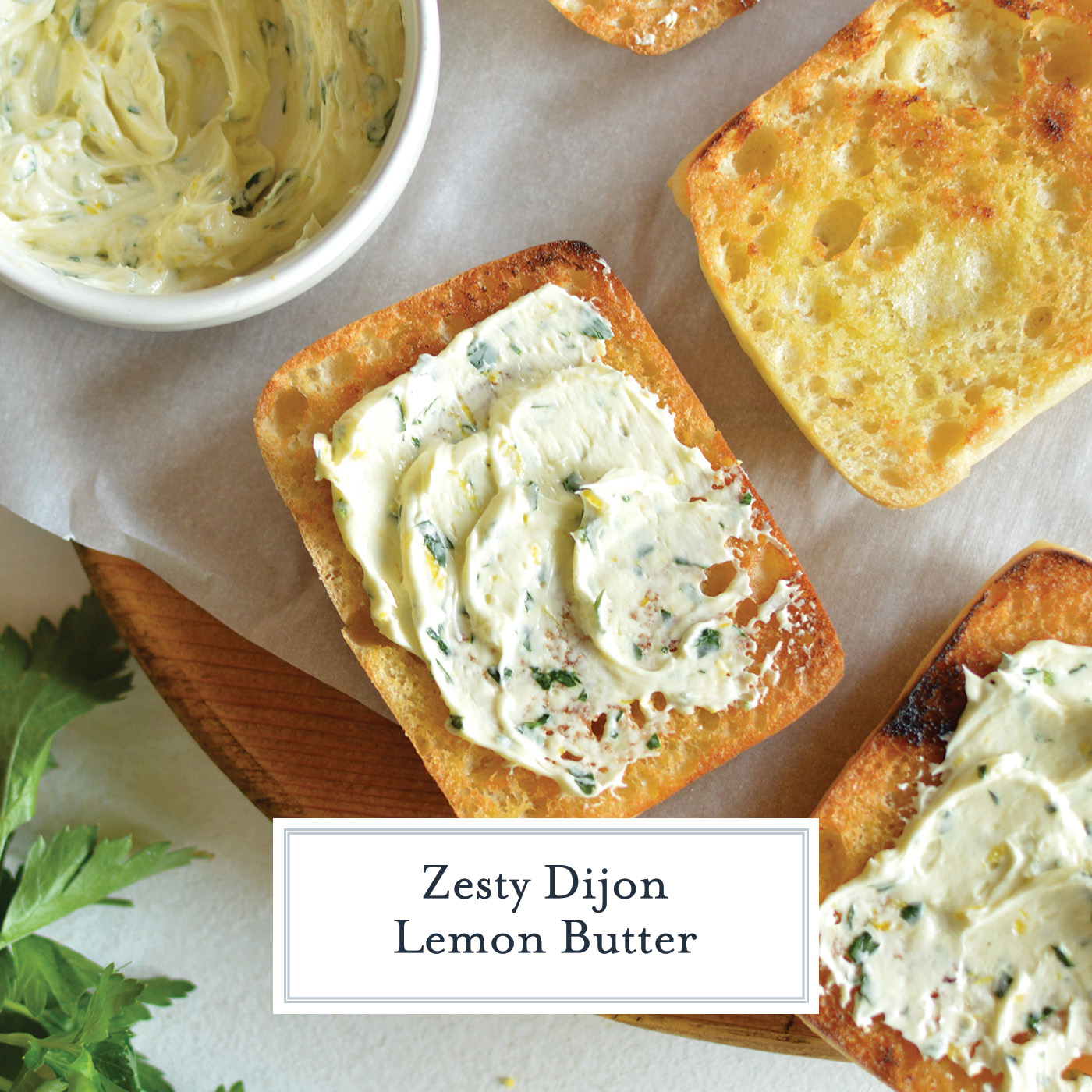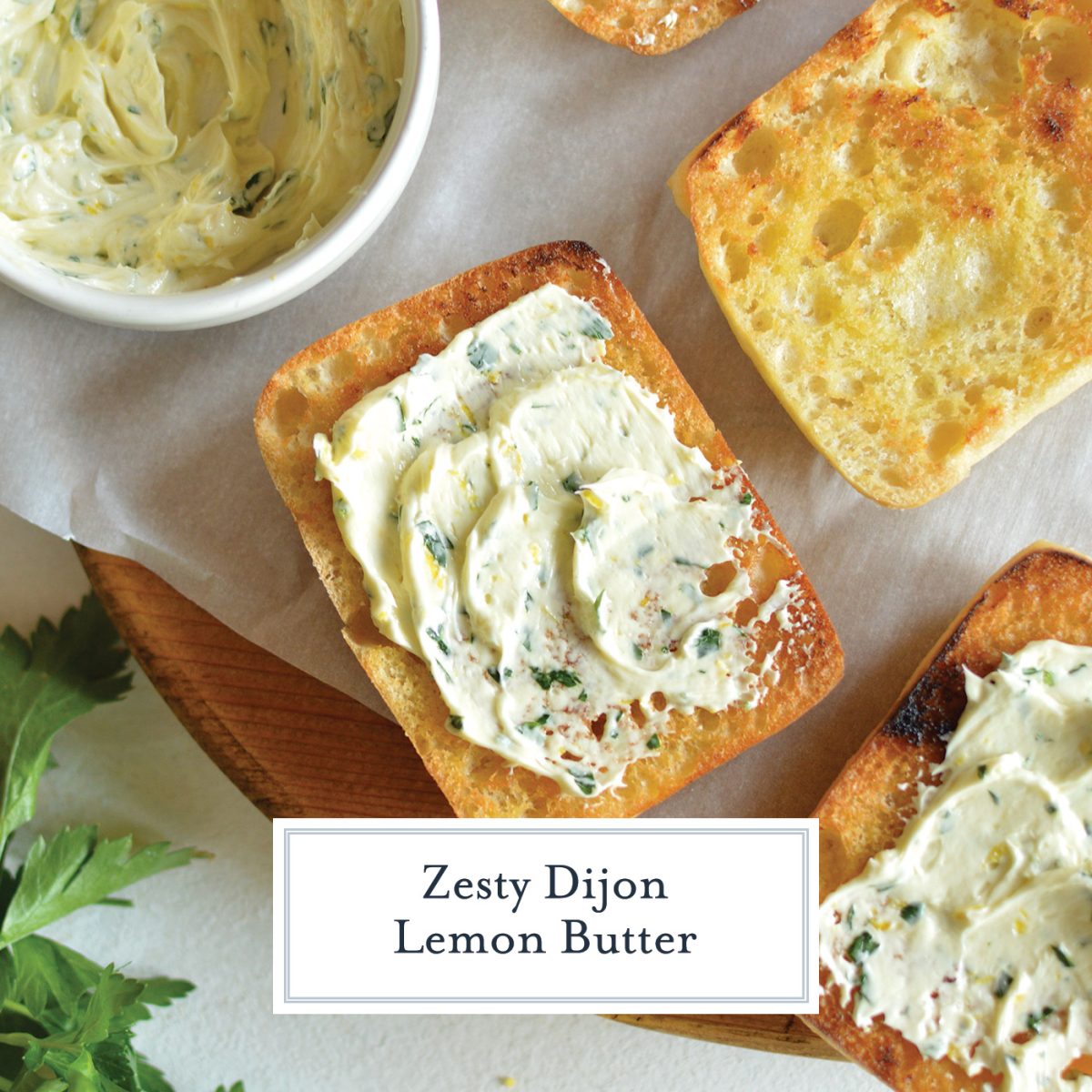 I was making a dijon sauce one night and thought, I wondered if this tangy stuff would pair well with butter. Then I wondered if that compound butter could incorporate other flavors and be really versatile.
Why This Recipe Is Awesome!
While Dijon and butter alone would have been great, it needed something else. Two things that pair really well with Dijon mustard are lemon and maple. I held myself back from adding maple to this butter.
But I did add citrus! Lemon butter works wonderfully as a sauce on its own because of how tangy and rich it is.
You know the type of tang I'm talking about. The type that bites your tongue a little when you taste it. The kind that gets your salivary glands going. Tart, but not puckeringly sour and only takes minutes to prepare.
Do you know what else takes only minutes? Making your own butter! That is right folks, YOU can make butter in your blender in under 5 minutes!
Homemade butter! Store bought is fine too 🙂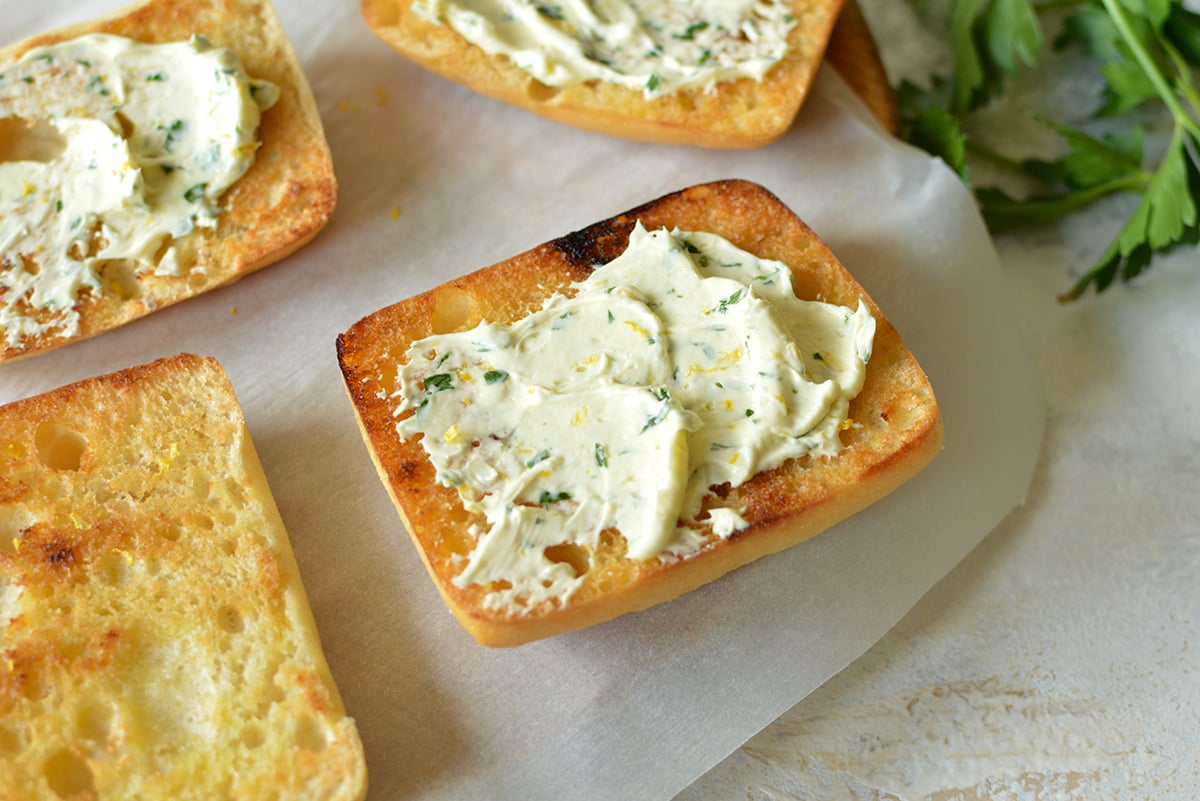 Dijon Mustard
Dijon Mustard is one of those condiments that I never (I shouldn't say never, just rarely) use on its own. To be 100% frank, I don't find myself using much mustard, period.
However, when I do use it, it is often in a sauce recipe.
So what is Dijon mustard anyway? This style of mustard hails from the town of Dijon in Burgundy, France.
It is made by grinding the mustard seeds down and gets it's tang from white wine or vinegar depending on the maker. It has a much more sharp taste than its yellow counterpart.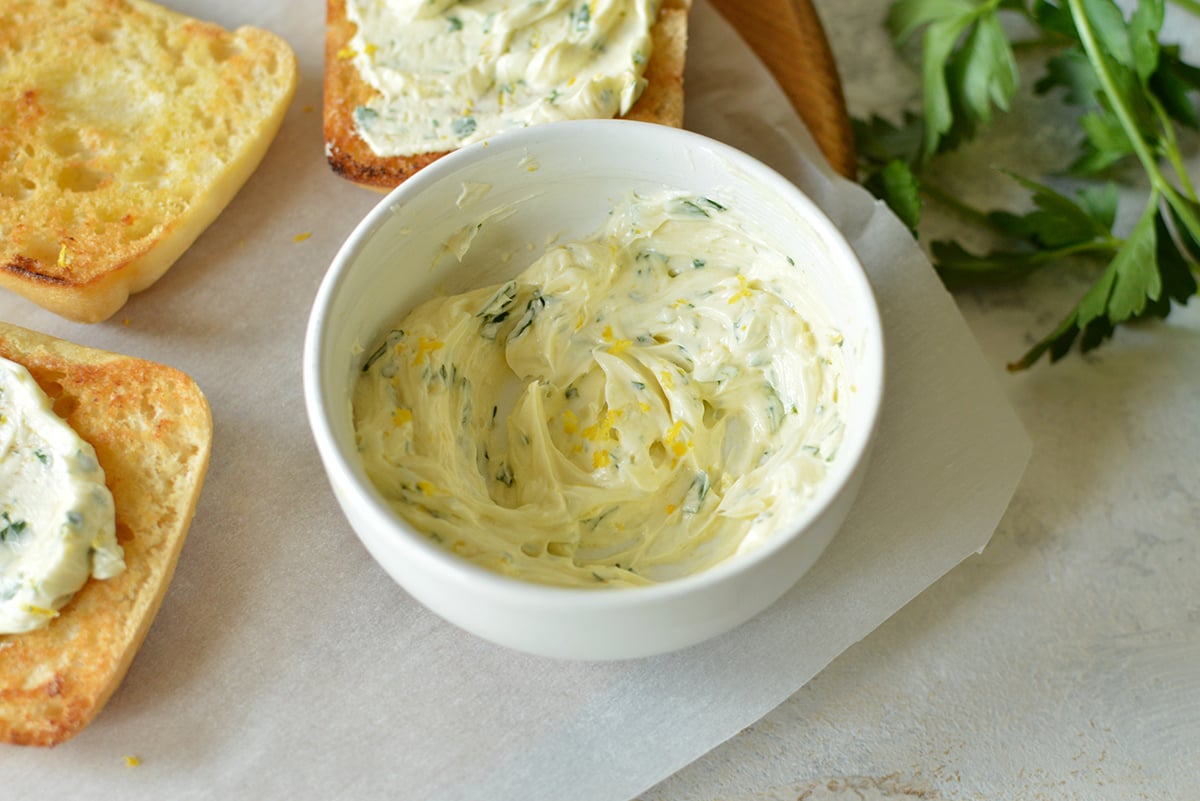 Ingredients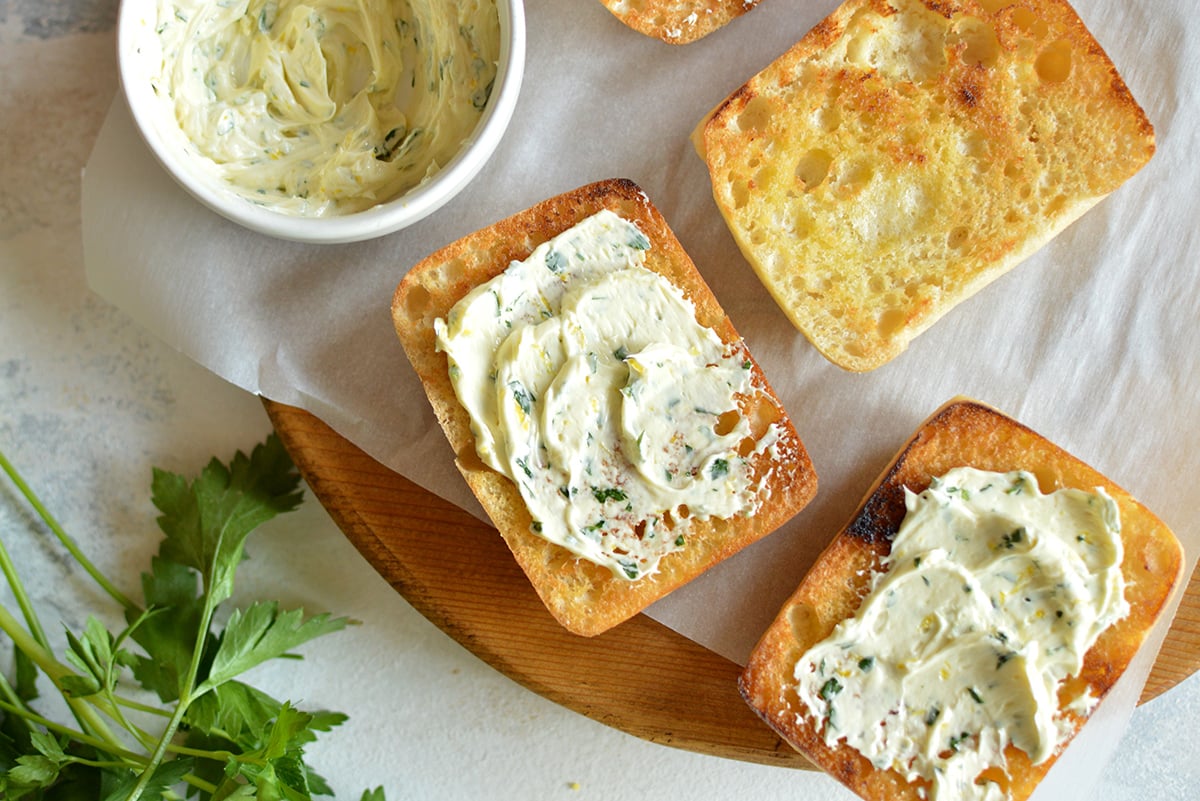 How to Make Dijon Lemon Butter
Use the whisk attachment of a hand held mixer or stand mixer. Whip room temperature butter, scraping down sides as needed.
Add remaining ingredients and mix until fully combined.
Refrigerate for 15 minutes to 3 days.

Variations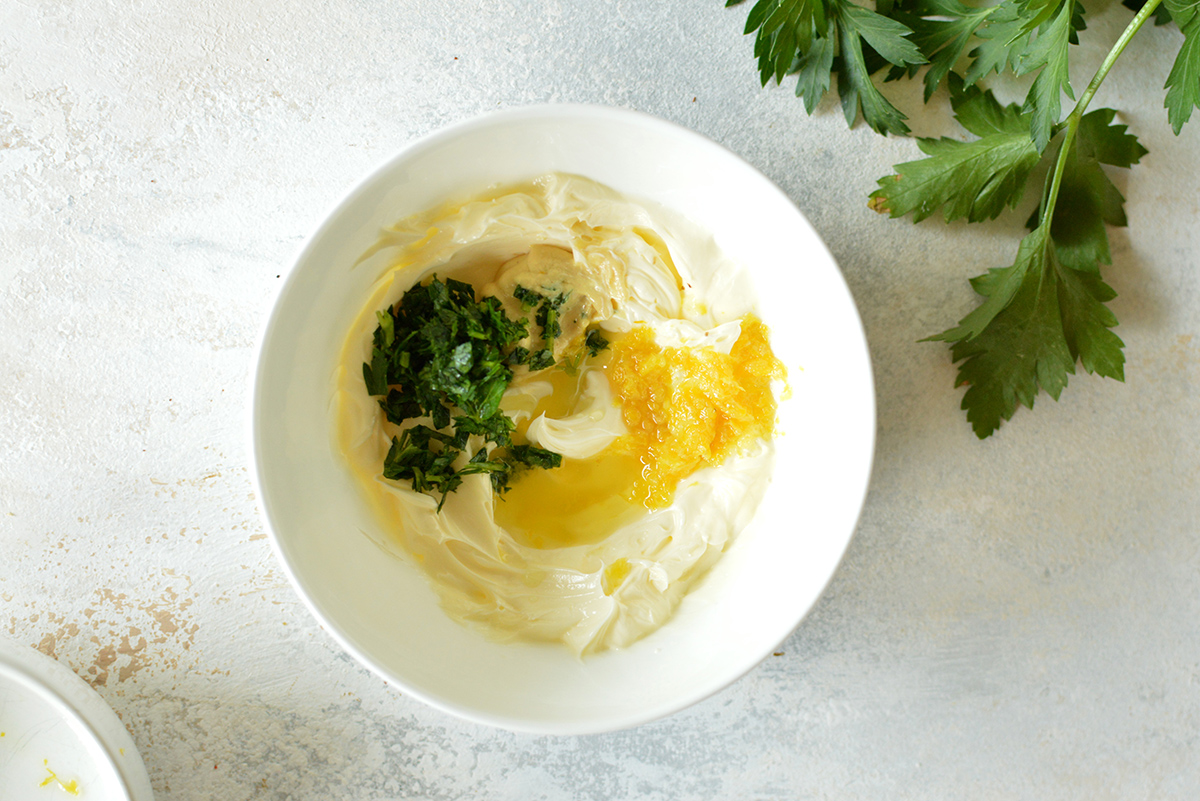 How to Use Dijon Lemon Butter
On busy weeknights when I need easy dinners, this butter recipe comes to the rescue. You can put it on almost anything to amp up the flavor of your dish. Dijon Lemon Butter will elevate any meal.
You can spread it onto rolls, a fun variation to Steak Frites Maitre d'hotel Butter or use it instead of olive oil to saute your vegetables. It is simple to prepare, taking only minutes from start to finish.
Here are a few of our favorite ways to use dijon lemon butter: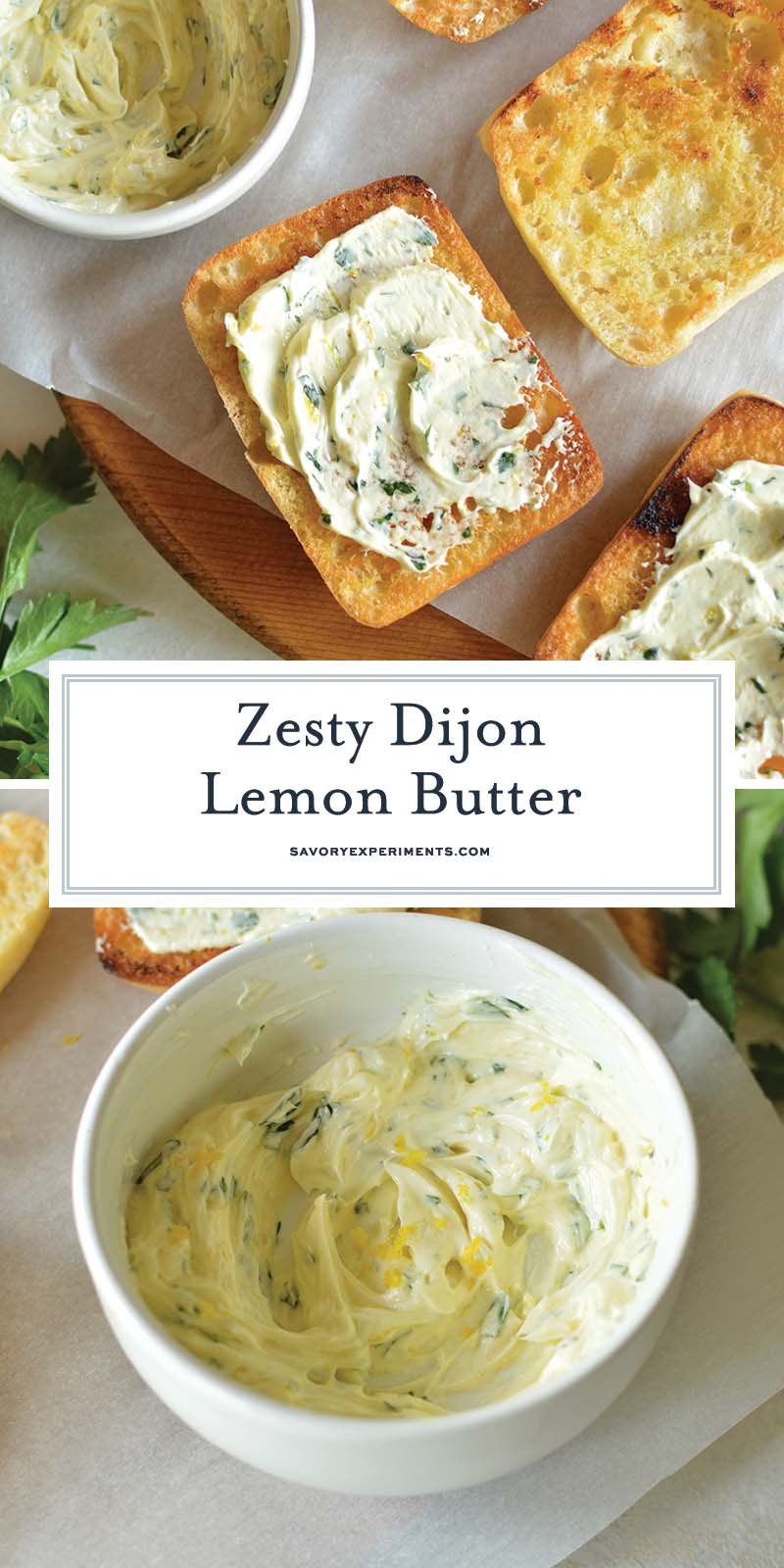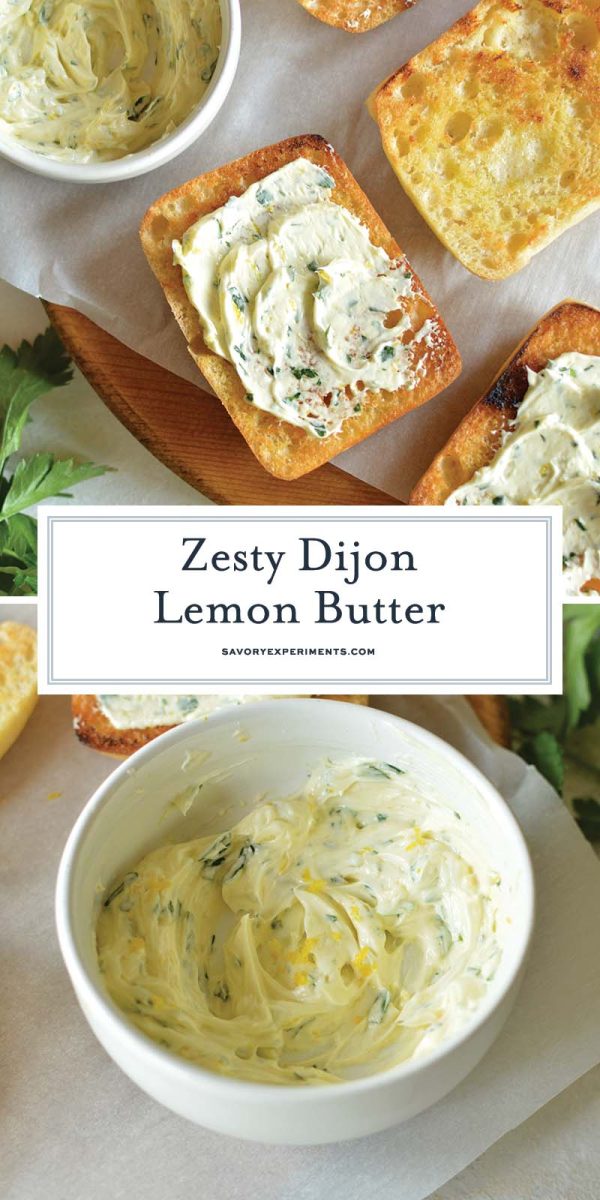 Storage & Freezing
This flavored butter can be stored in the fridge in an airtight container for up to a week. Yes, butter typically lasts longer, but since we've added fresh ingredients, it doesn't have as long of a fridge life.
But butter is freezer friendly, so wrap it well and freeze for up to 6 months.
More Homemade Butter Recipes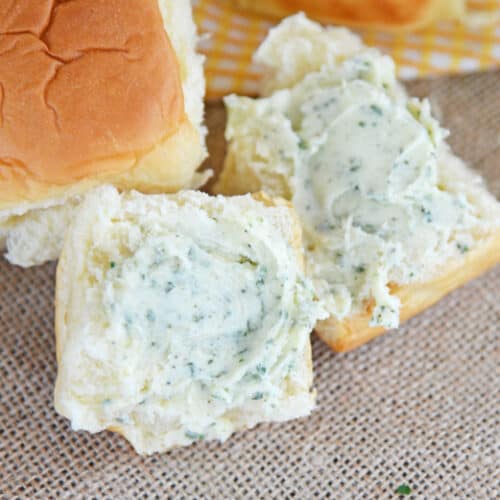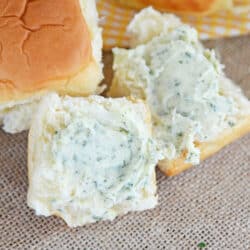 Ranch Butter
Ranch butter is easy homemade seasoned butter perfect for taking any dish using regular butter to the next level. Baked potatoes, pasta, seafood & poultry!
View this recipe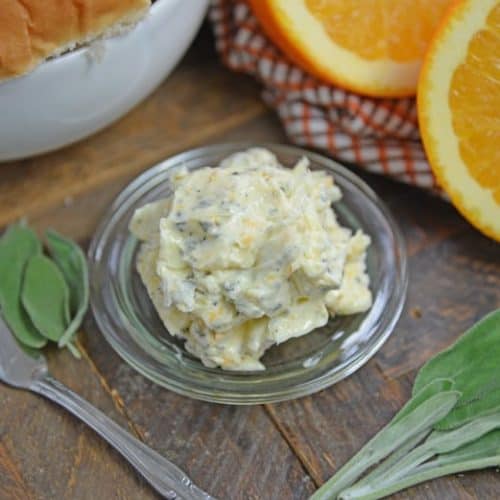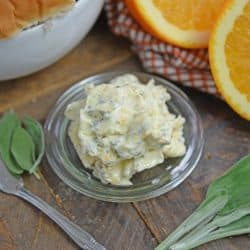 Orange Sage Butter
You won't believe how easy it is once you've learned how to make flavored butter! This Orange Sage Butter recipe is full of flavor and tastes great on almost everything.
View this recipe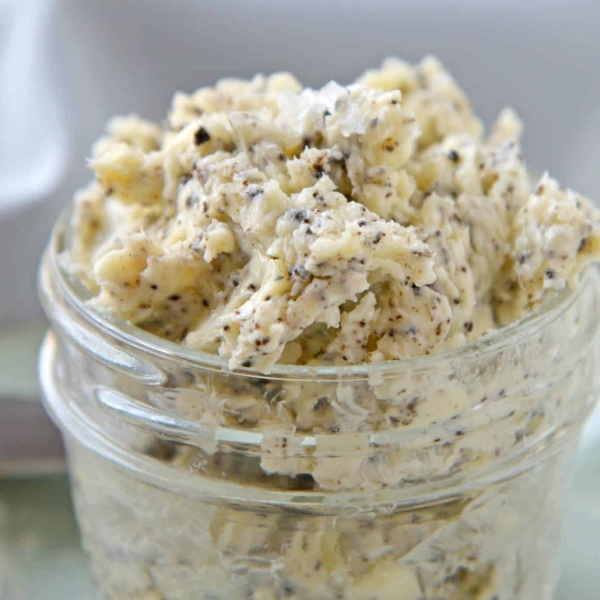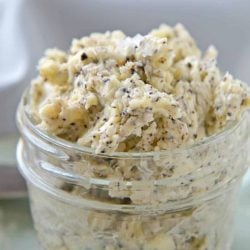 Truffle Butter
This Homemade Black Truffle Butter is so easy to make! Only 3 ingredients and a few minutes needed. You'll never get it at the store again!
View this recipe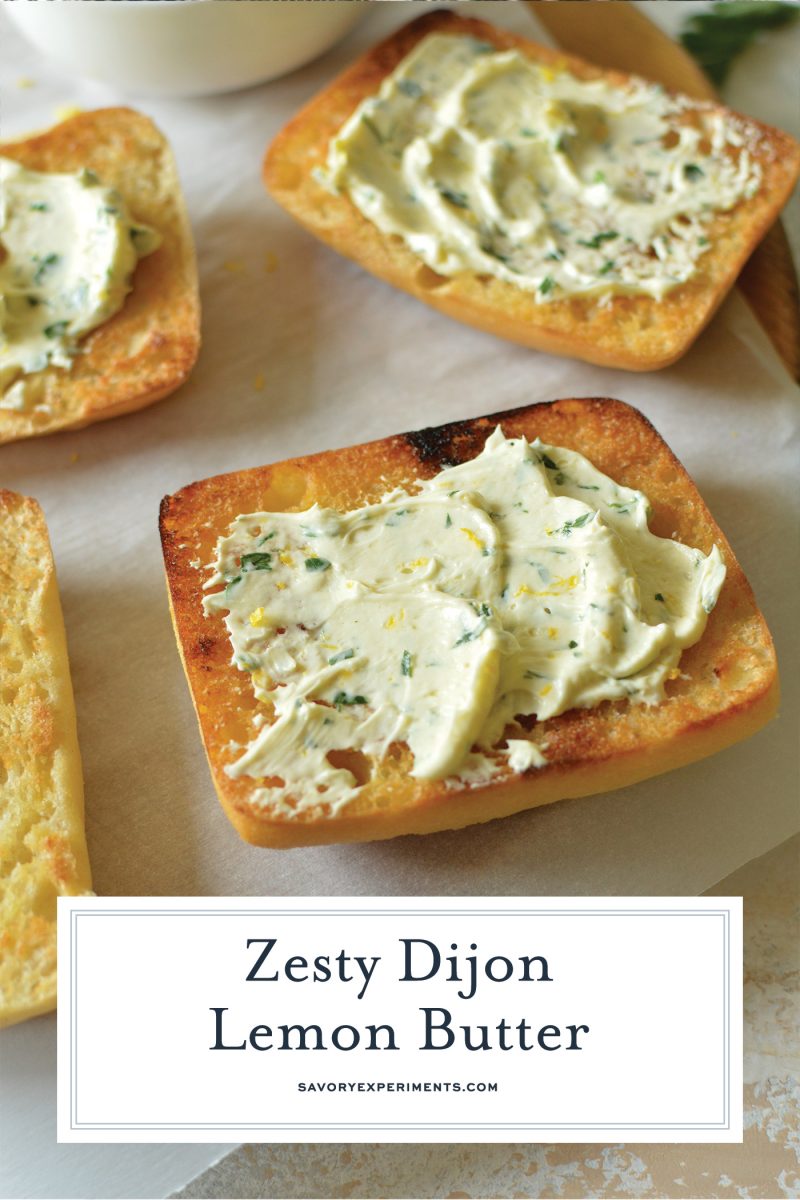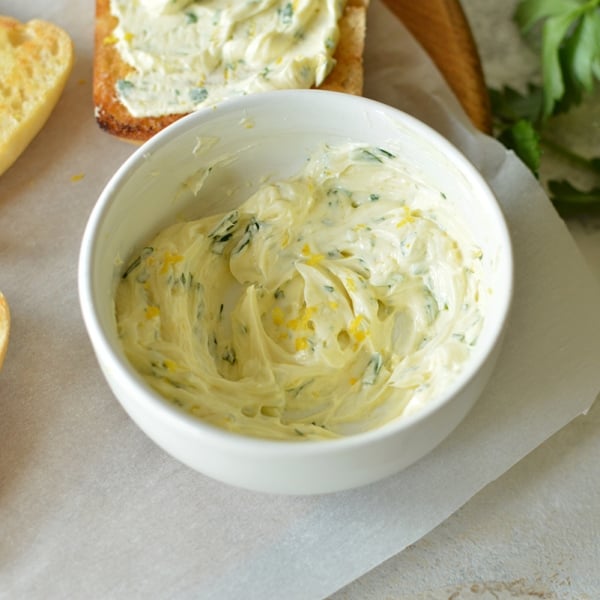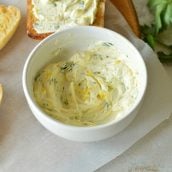 Dijon Lemon Butter Recipe
Dijon Lemon Butter is a compound butter recipe that can easily be transformed into a Dijon Lemon Butter sauce and served on chicken, salmon and more! Zesty, fresh citrus flavor!
Instructions
Use the whisk attachment of a hand held mixer or stand mixer. Whip the butter for 1-2 minutes, scraping down sides as needed.

Add the lemon zest, lemon juice, mustard, parsley and salt, mixing until well combined.

Refrigerate for 15 minutes to 3 days for flavors to marry.

If you've tried this recipe, come back and let us know how it was in the comments or star ratings!
Nutrition
Calories:
103
kcal
,
Fat:
11
g
,
Saturated Fat:
7
g
,
Cholesterol:
30
mg
,
Sodium:
115
mg
,
Vitamin A:
355
IU
,
Vitamin C:
1.2
mg
,
Calcium:
3
mg