Love butter but looking for something tangy and out of the ordinary? I have you covered with Dijon Lemon Butter!
Dijon Lemon Butter is a compound butter recipe that can easily be transformed into a Dijon Lemon Butter sauce and served on chicken, salmon, and more!
Dijon Mustard is one of those condiments that I never (I shouldn't say never, just rarely) use on its own. To be 100% frank, I don't find myself using much mustard, period.
However, when I do use it, it is often in a sauce recipe.
So what is Dijon mustard anyway? This style of mustard hails from the town of Dijon in Burgundy, France.
It is made by grinding the mustard seeds down and gets it's tang from white wine or vinegar depending on the maker. It has a much more sharp taste than its yellow counterpart.
I was making a dijon sauce one night and thought, I wonder if this tangy stuff would pair well with butter. I wonder if that compound butter could incorporate other flavors and be really versatile.
Long story short, the answer is yes and yes.
While Dijon and butter alone would have been great, it needed something else. Two things that pair really well with Dijon mustard are lemon and maple. I held myself back from adding maple to this butter.
But I did add citrus! Lemon butter works wonderfully as a sauce on its own because of how tangy and rich it is.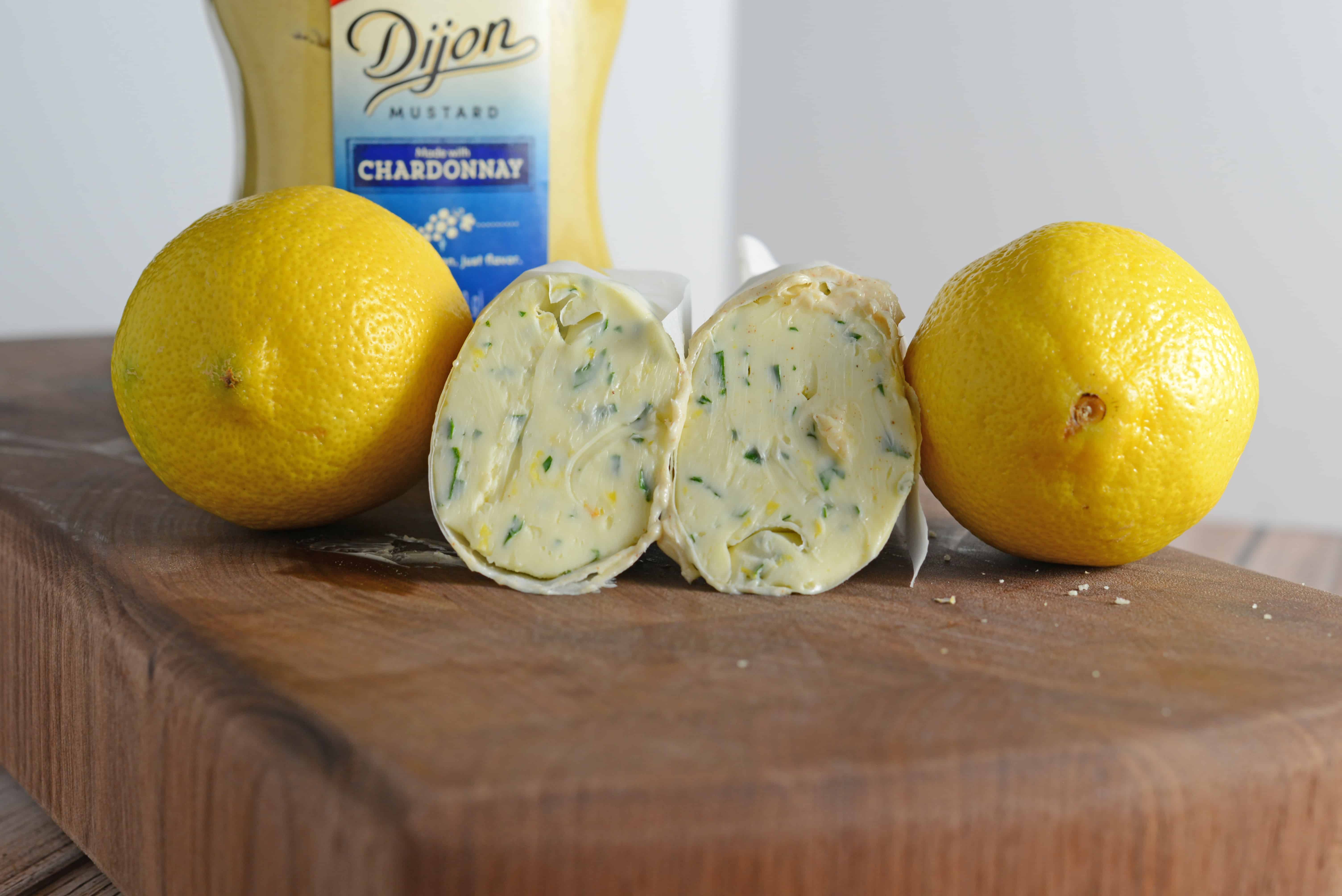 Perfect for spooning over chicken, salmon, or sautéed vegetables. Adding Dijon to the same thing really takes it up another notch to super tangy!
You know the type of tang I'm talking about. The type that bites your tongue a little when you taste it. The kind that gets your salivary glands going. Tart, but not puckeringly sour.
The addition of parsley was to give a touch of color and for an herbaceous bite. If you want to alter things slightly, you could add minced rosemary or thyme. You could even add some shallots for a bit of sweet zip.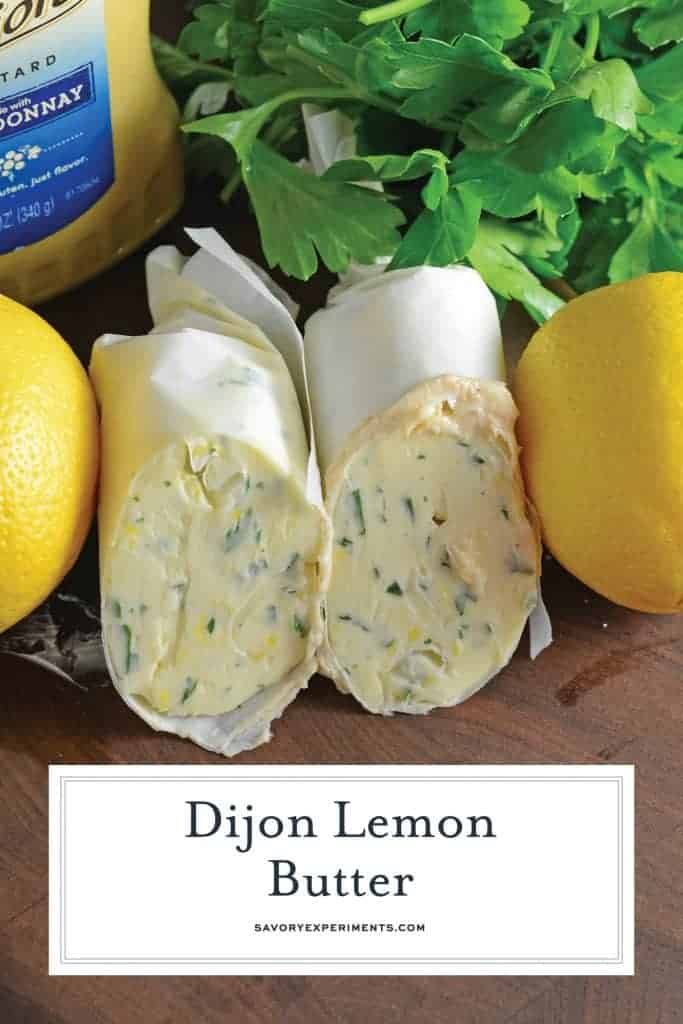 Dijon Lemon Butter will elevate any meal. You can spread it onto rolls, a fun variation to Steak Frites Maitre d'hotel Butter or use it to saute your vegetables. It is simple to prepare, taking only minutes from start to finish.
Do you know what else takes only minutes? Making your own butter! That is right folks, YOU can make butter in your blender in under 5 minutes!
Homemade butter! Store bought is fine too 🙂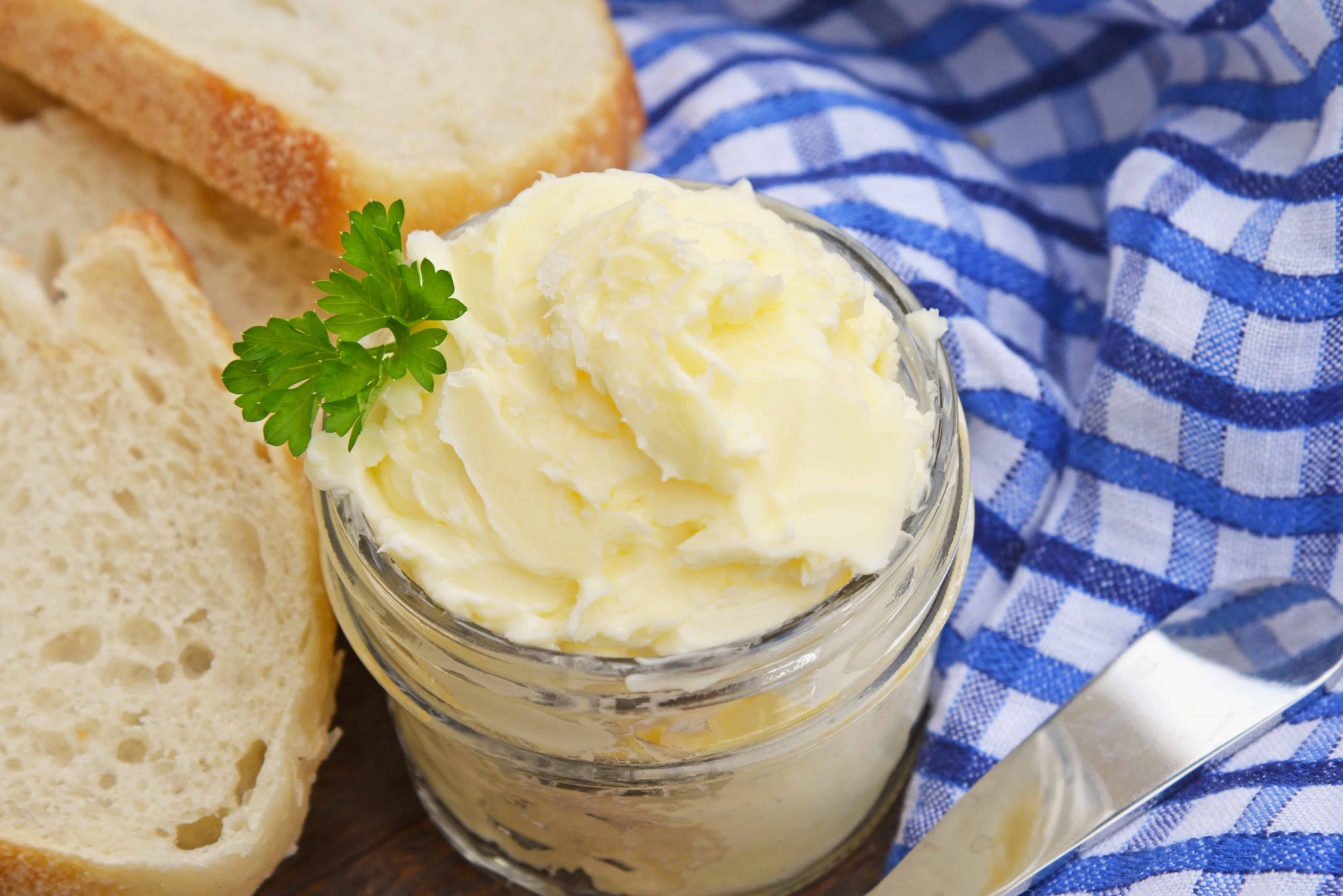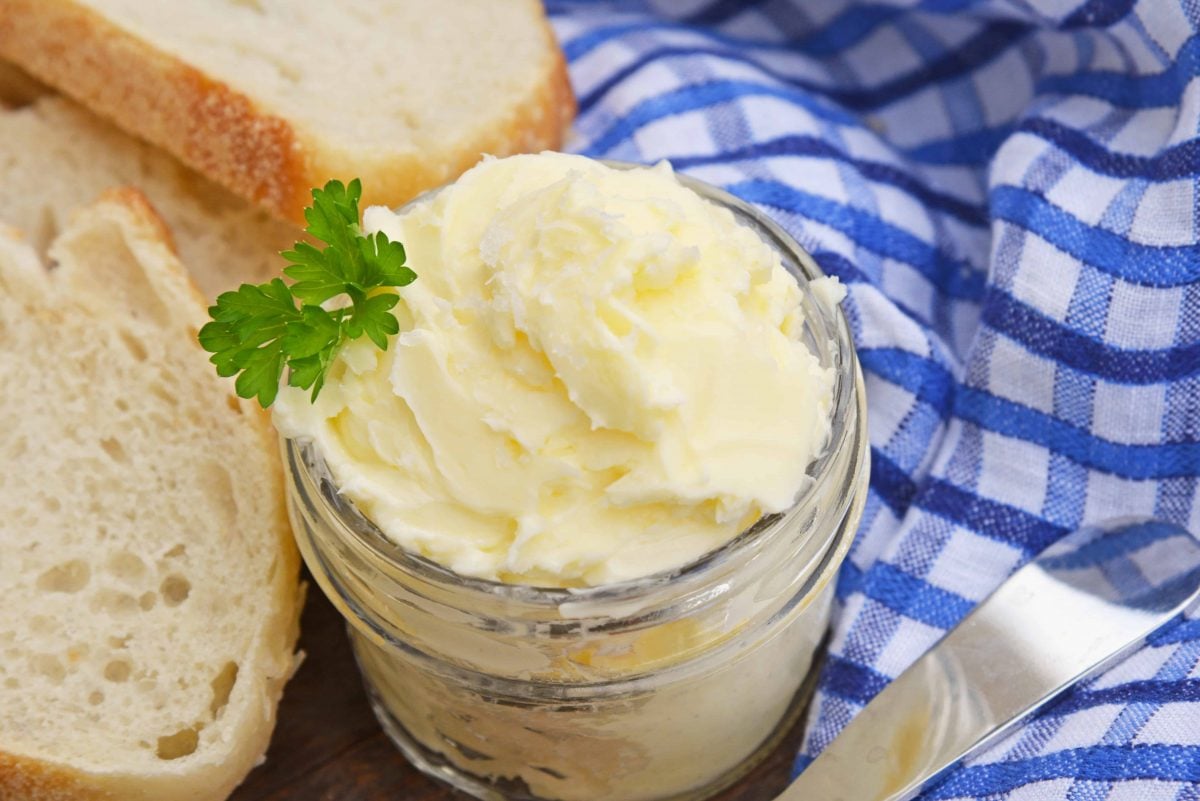 To make Dijon Lemon Butter into a sauce, simply melt it over low heat and add 1 tablespoon cornstarch with 1 tablespoon water, whisking into the melted butter.
Tools for making homemade butter:
Mini Food Processor– I use this thing daily! It is by far my most used kitchen appliance. It is small enough to fit easily into a cabinet or sit out on the counter without being a nuisance. Plus, I can throw all the parts into the dishwasher, well except the base and cord, of course!
Parchment Paper– for rolling and storage.
Check out all of my 19+ flavored butter before you head out.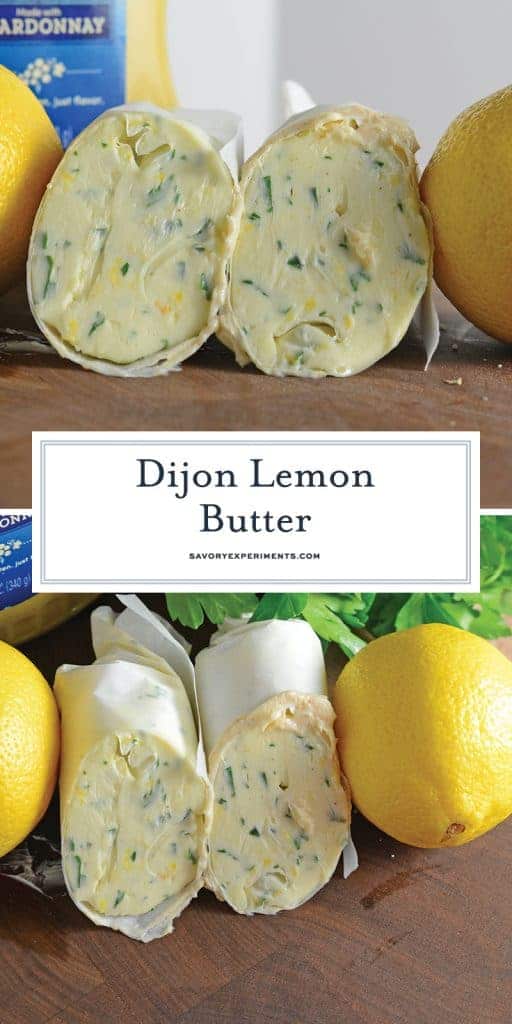 CONNECT WITH SAVORY EXPERIMENTS!

Be sure to follow me on social media, so you never miss a post!

Facebook | Twitter | Youtube
Pinterest | Instagram
Get our FREE 8 Day E-Course on How to Be a Better Home Cook. Sign up HERE!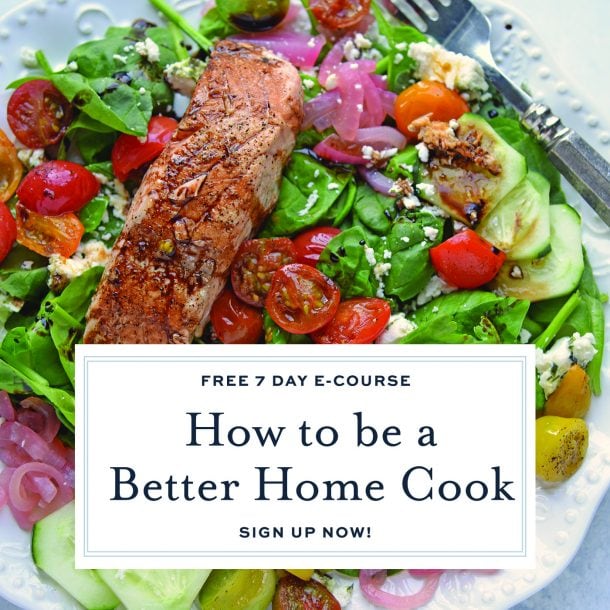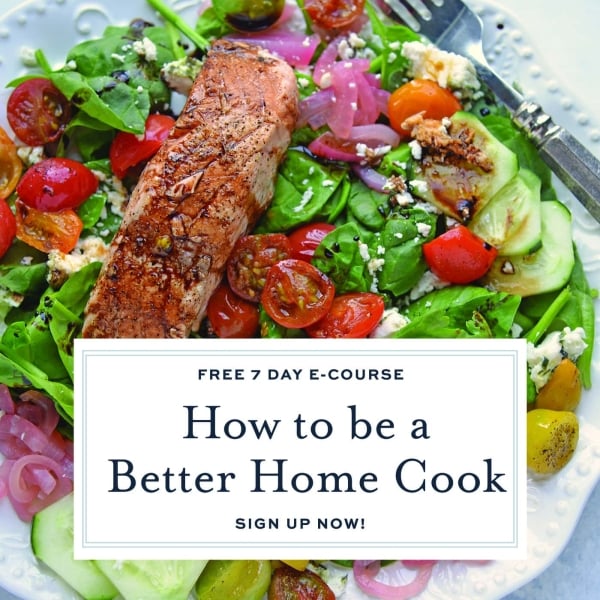 Dijon Lemon Butter
Dijon Lemon Butter is a compound butter recipe that can easily be transformed into a Dijon Lemon Butter sauce and served on chicken, salmon and more! Zesty, fresh citrus flavor!
Instructions
Use the whisk attachment of a hand held mixer or stand mixer. Whip room temperature butter for 1-2 minutes, scraping down sides as needed.

Add remaining ingredients and mix for 1 minute.

Refrigerate for 15 minutes to 3 days.
Nutrition
Calories:
103
kcal
|
Fat:
11
g
|
Saturated Fat:
7
g
|
Cholesterol:
30
mg
|
Sodium:
115
mg
|
Vitamin A:
355
IU
|
Vitamin C:
1.2
mg
|
Calcium:
3
mg