Dutch Honey Syrup is a family tradition on my maternal side. An easy homemade syrup recipe, I'm not even sure why it is called Dutch Honey. It contains no honey, but maybe it is Amish or Dutch in heritage?
The only thing I can tell you with 100% certainty is that you and your family will soon start to crave it. It is that good.
Dutch Honey Syrup Recipe is an easy homemade syrup for pancakes, waffles, French toast, biscuits or even vanilla ice cream!
Although my mother made Dutch honey, it is most memorable from visiting my Aunt Pam in the Colorado Rockies. She has a house in Grand Lake, one of the entrances to Rocky Mountain National Park, on the opposite end of Estes Park.
Summer in the mountains is full of crisp mornings, sweatshirt-wearing nights and perfectly humid-free days with a maximum temperature of 85. Sounds like a dream, right?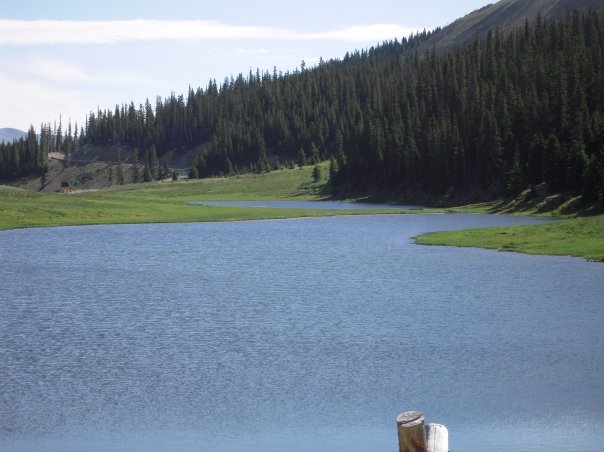 Grand Lake has a long history with Indian tribes, violent wars and ghost stories. There are also celebrity homes lining the massively deep glacier lake, many of which are only accessible by boat or snowmobile in the winter months.
Even with all of the history and adventure surrounding us, I look forward to breakfast the most.
We can always be guaranteed Chile Relleno Casserole, Dutch Honey (Homemade Syrup) and breakfast burritos, usually served on our day of departure.
This is a homemade syrup without maple flavor and while it also is a syrup without brown sugar, it does have a hefty dose of white sugar.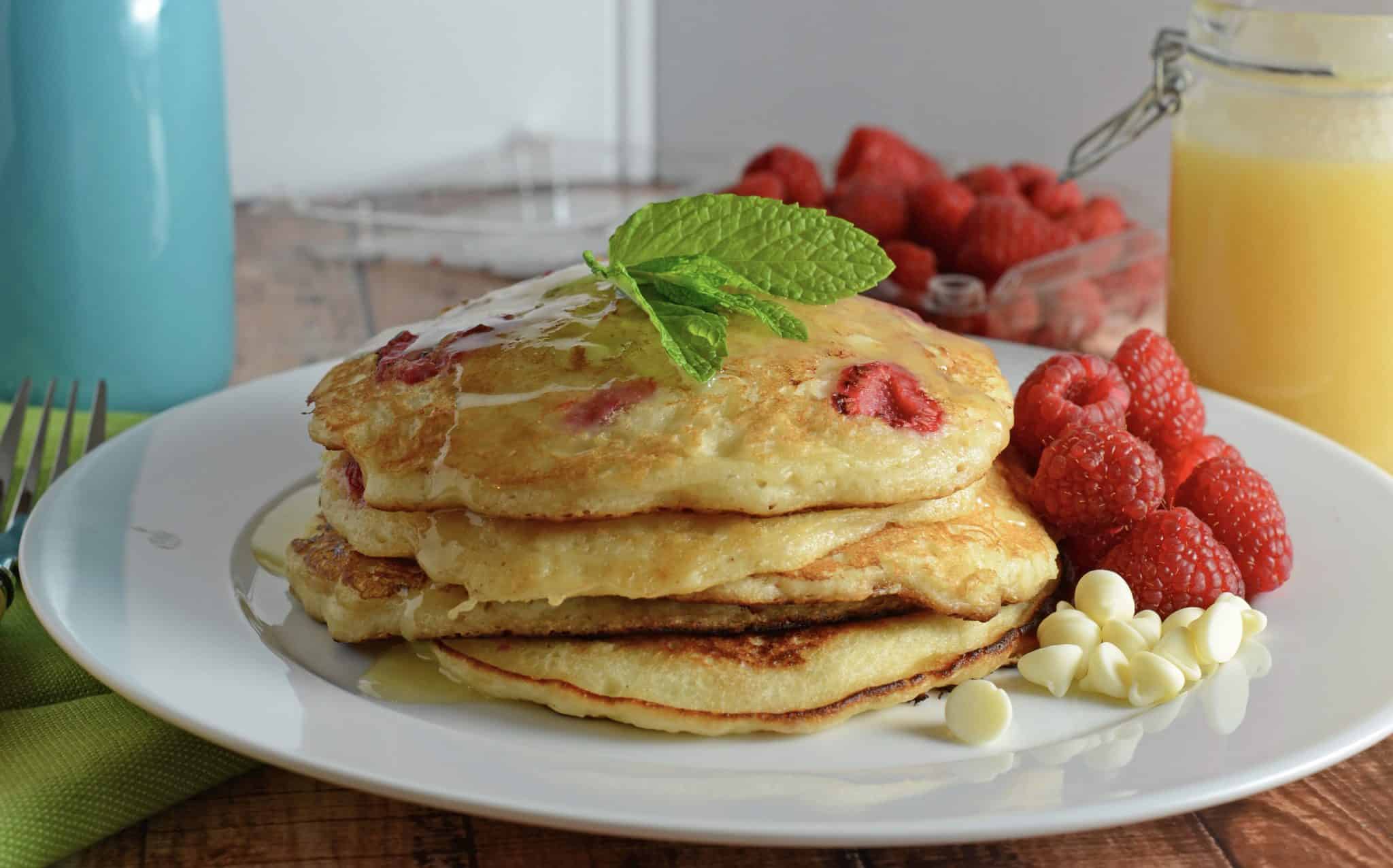 Dutch Honey Syrup is also known as blonde butter syrup, vanilla butter syrup, cream syrup and sometimes just vanilla syrup. To me, it will always be Dutch Honey.
Full disclosure, you can ask me for nutritional information, but I have none and quite frankly I'm just going to tell you: you don't want to know.
Just enjoy it and have a giant salad for lunch. (Update: the nutritional info is now posted, but I recommend to not look at it, ha!)
It is a great homemade syrup for pancakes, waffles, biscuits and more. We even eat it with dessert, like on top of vanilla ice cream or brownies. Dutch Honey is also freezable in airtight containers.
Combine with fresh fruits or use any extract in place of vanilla to give it your own edge. A couple of my other favorites is Homemade Blueberry Syrup, Apple Cider and also Cranberry Syrup.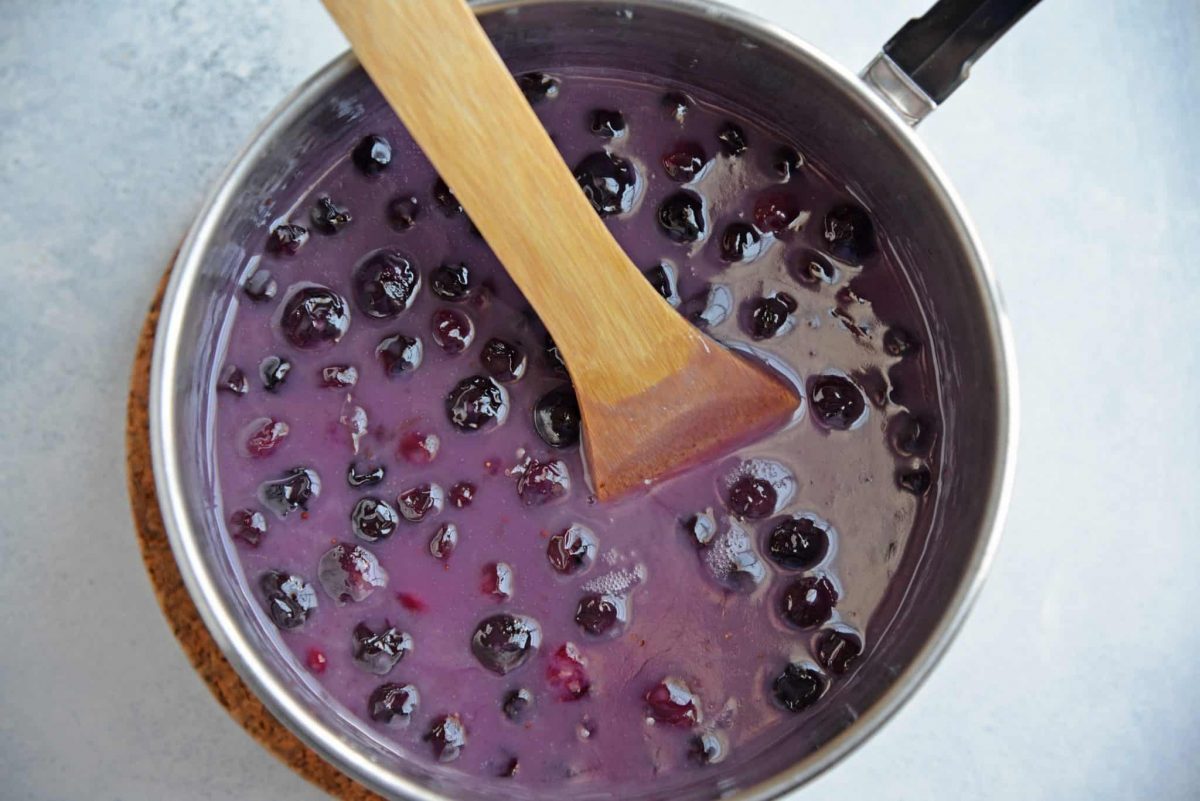 What to Serve with Vanilla Butter Syrup:
Dutch Honey Syrup – Homemade Syrup
Dutch Honey Syrup Recipe is an easy homemade syrup for pancakes, waffles, French toast, biscuits or even vanilla ice cream!
Instructions
Add all ingredients together in a heavy sauce pan over medium heat.

Cook to a boil, stirring with a wooden spoon.

Low heat to a simmer and continue to stir until it thickens (about 5-10 minutes).

Serve immediately or allow to cool and refrigerate.

Did you try it? Let us know how it went in the comments section!
Notes
It will stay refrigerated for about a week. It also freezes well.
Nutrition
Calories:
201
kcal
|
Carbohydrates:
17
g
|
Fat:
15
g
|
Saturated Fat:
9
g
|
Cholesterol:
47
mg
|
Sodium:
8
mg
|
Potassium:
14
mg
|
Sugar:
16
g
|
Vitamin A:
530
IU
|
Vitamin C:
0.1
mg
|
Calcium:
15
mg