Whether you're looking for a quick breakfast to take on the go or a healthy after school snack, these EASY Fruit Smoothie Recipes are satisfying, colorful and also wholesome.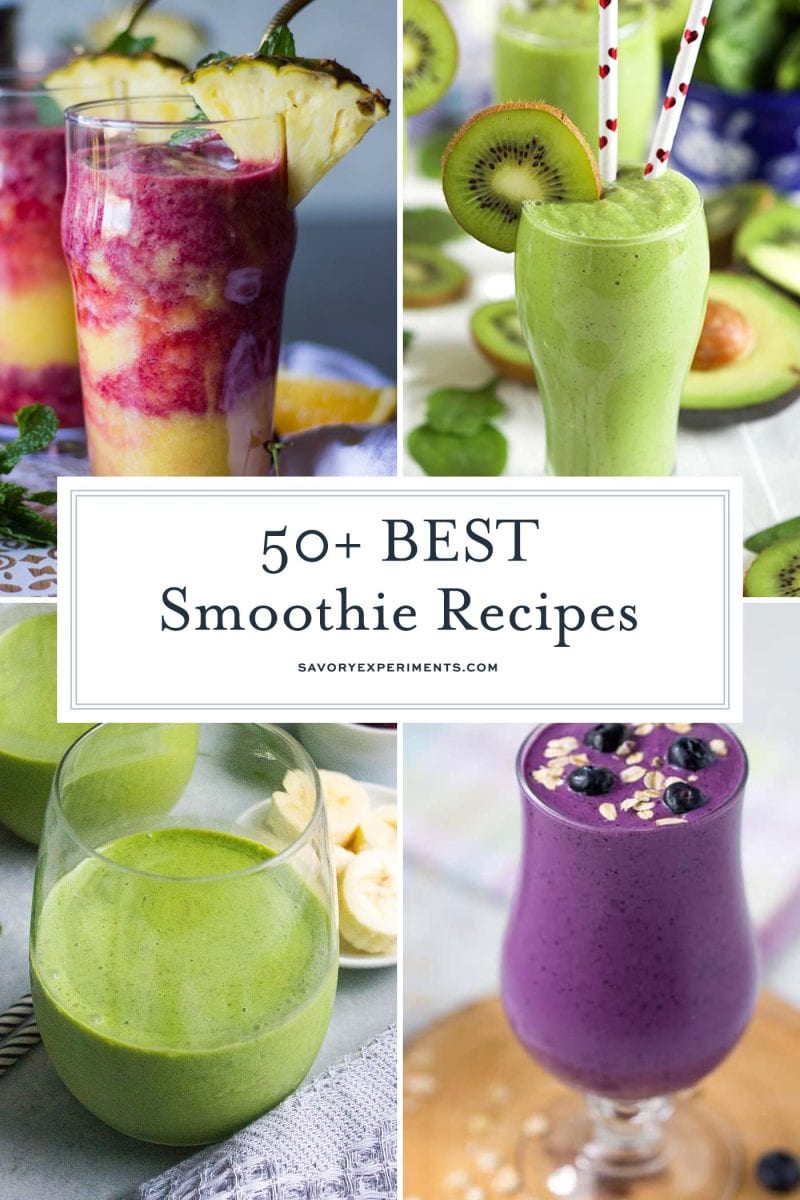 We are big smoothie lovers in our family. My 4-year-old calls them "special soup". She operates the blender and then pours them into shot glasses to drink. It creates an hour long activity and for moms, any activity that gets your kids fruit, veggies and doesn't end in a fight for a whole 60-minutes, is a WIN!
I almost always have some frozen fruit in the freezer, or even fresh fruit that's not going to get eaten in the refrigerator. Ripe bananas are like gold. Throw in ice cubes, almond milk, coconut water, Greek yogurt or even veggies (but don't tell the kids!) or fruit juice and you've got yourself a slushy breakfast.
You can also keep the liquid to a minimum and turn your smoothie into a smoothie bowl. This is more of an at-home breakfast, because you top it with your favorite toppings like granola, fruit, chia seeds or flax seeds and coconut, and eat it with a spoon.
While the majority are healthy smoothie recipes, I always shy away from using the term "healthy"- it is so subjective anymore. What I can say is that a smoothie is what you make of it and while fruits tend to lean towards the sweeter side, they are natural sugars. Leafy greens and other wholesome ingredients are a great way to round out the food pyramid.
Fruit Smoothie Recipes
Smoothie Bowl Recipes
Green Smoothie Recipes
To make the best smoothie recipe, regardless of which one you use, make sure you have a high quality blender to pulverize the ingredients. No one needs to gnaw on a kale leaf or large chunk of fresh ginger, it kills the vibe. Blendtec and Vitamix are the two tops brands used by large companies like Jamba Juice. If you plan to make them frequently, this is a great investment and they are a work horse in the kitchen for everything from sauces to applesauce.
Check out these other easy breakfast ideas: