*I received sample product in exchange for this post. All opinions, recipe and recipe photos are 100% my own.
Green smoothies are all the rage right now. With so many health benefits, including raw nutrition, pure vitamins, minerals and fiber, you can't go wrong starting your day with a healthy smoothie recipe.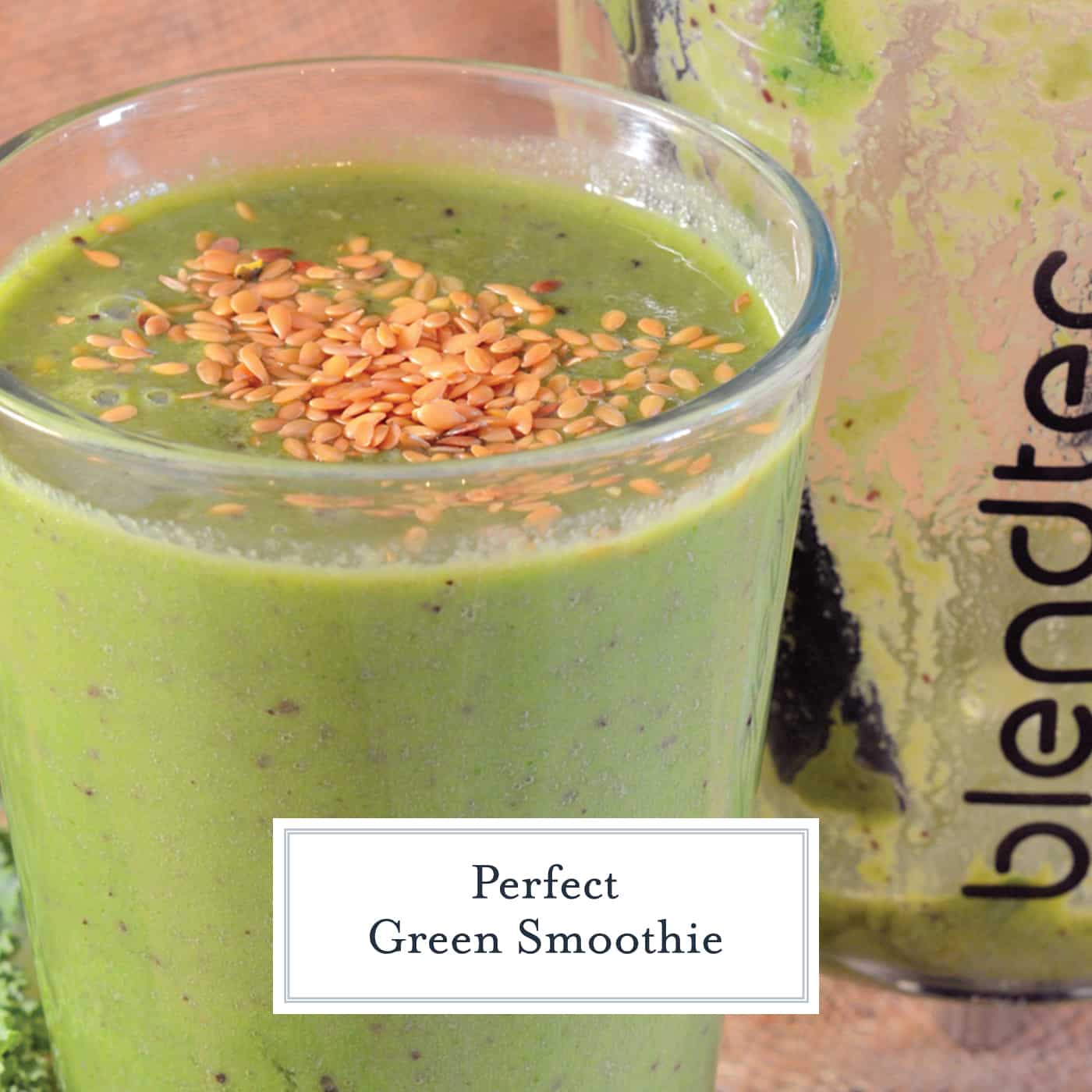 There are many ways to make a Green Smoothie, but here is the simple formula with my favorite blend!
Looking for a way to jump-start your day? Look no further than a green smoothie. Their popularity has skyrocketed in the last few years and for good reason!
Not only are they a long-lasting source of energy, but they are easy to digest, they are hydrating, and they taste good. Plus, unlike juices, you are getting all of that wonderful fiber to keep your body happy and healthy and full!
Eating 2 to 6 cups of leafy greens and/or fresh fruits is linked to a reduced risk of heart disease, lower blood pressure, decreased risk of stroke, cancer, and eye disease prevention and reduction in intestinal inflammation.
Packing all that into one day can certainly feel like a challenge, but a smoothie like this helps you get ahead of the game right at the beginning of the day.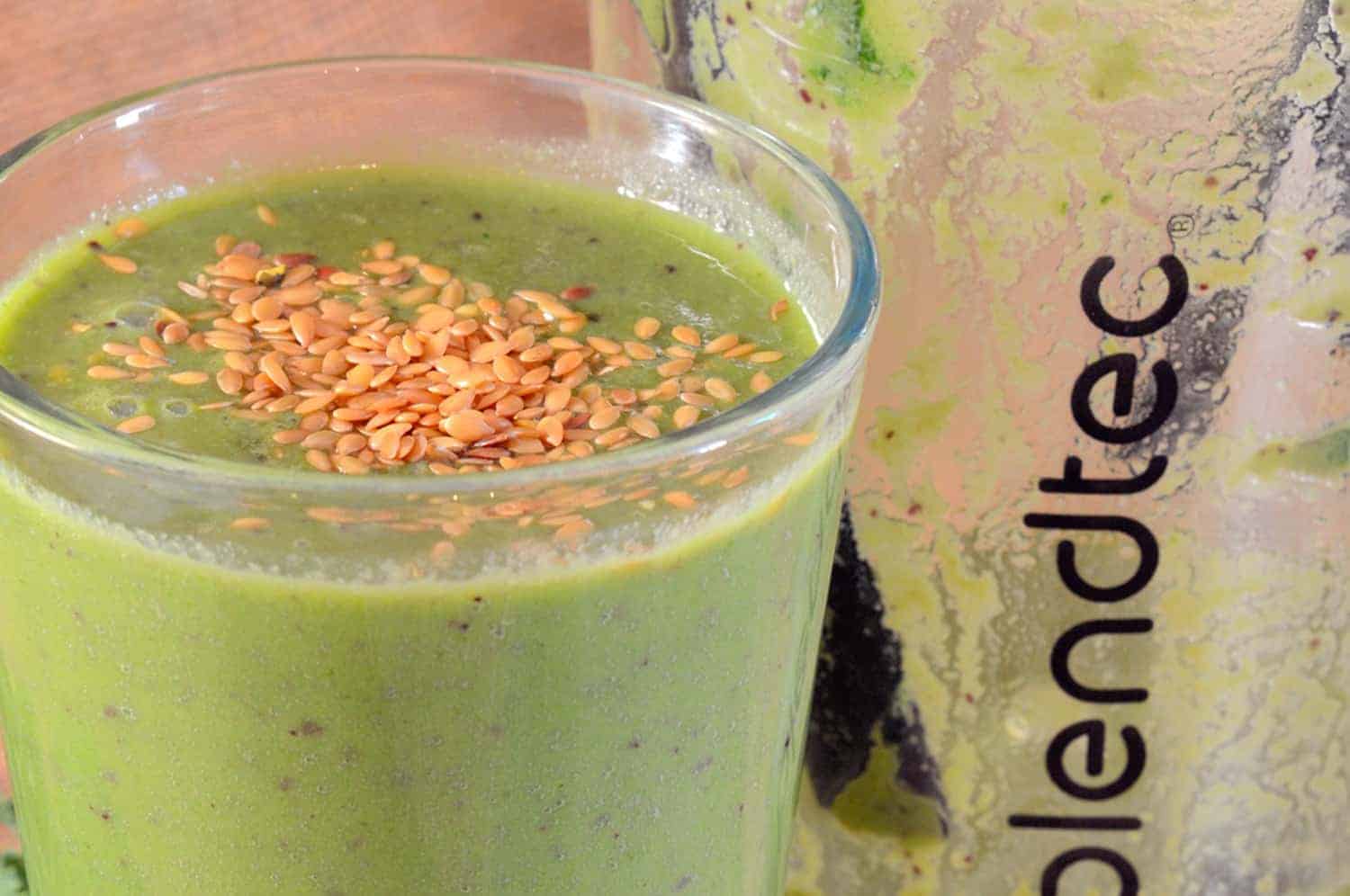 The beauty of green smoothies is that there is no "one" recipe for them. You can change it up every time based on what is seasonal, what is in the fridge, or what you are craving.
And if you have a household that has differing opinions when it comes to milk, you can change it up. Go dairy-free with almond milk or coconut milk. You can even use coconut water if you want a lighter texture.
For my novice green smoothie drinkers, how do you make the PERFECT green smoothie? Easy, use the 2+2+2 rule and never, ever under any circumstances refer to a green smoothie as "juicing." These are two very different things.
You can also use frozen fruit and use less ice or even omit it.
Other fun smoothie boosters are:
hemp
chia seeds
flax seeds
coconut oil
protein powder
acai berry
cinnamon
nutmeg
ginger
honey
agave nectar
cocoa
peanut butter
other nut butters
If you are feeling really crazy, you can go wild and add cocoa nibs for some natural caffeine or even a scoop of matcha, a powdered green tea, to give you a jolt in the morning.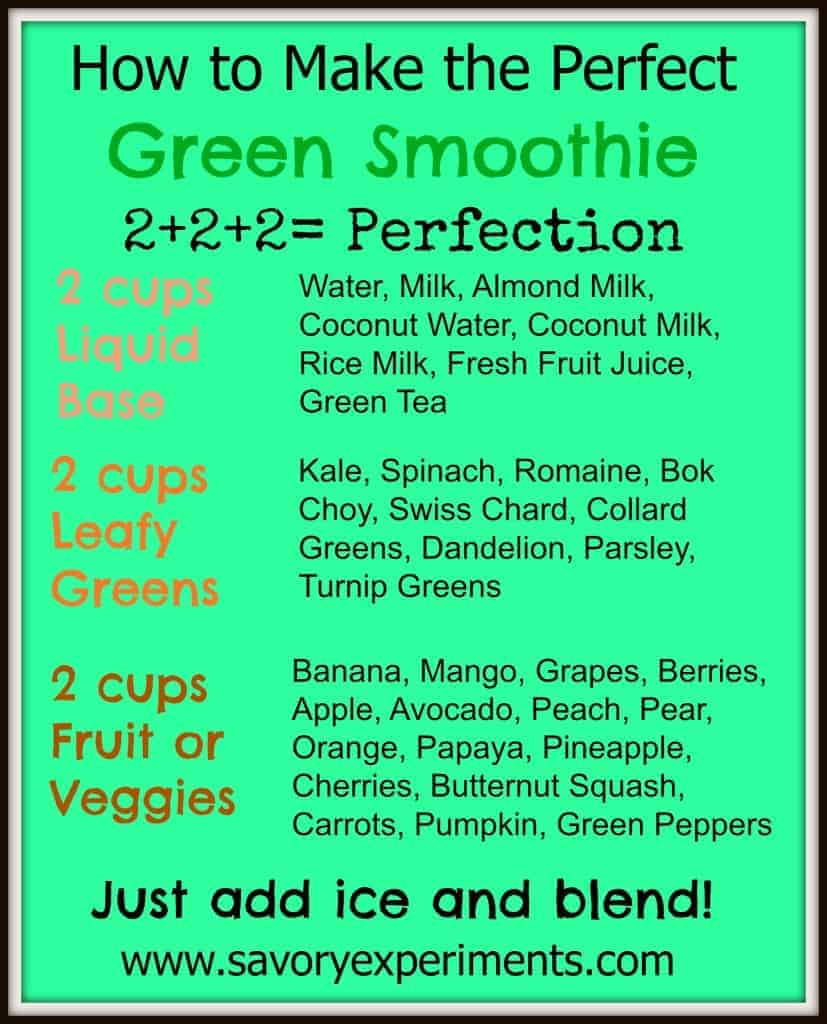 How do I make a Green Smoothie?
The trickiest part of making the perfect green smoothie is not what you choose to put in it, but having a blender than can handle the task.
With a Blendtec Designer 725 and Twister Jar, I do minimal prep work, press the magical "smoothie" button and the Blendtec pre-programmed cycle does the rest, resulting in a perfectly blended green smoothie.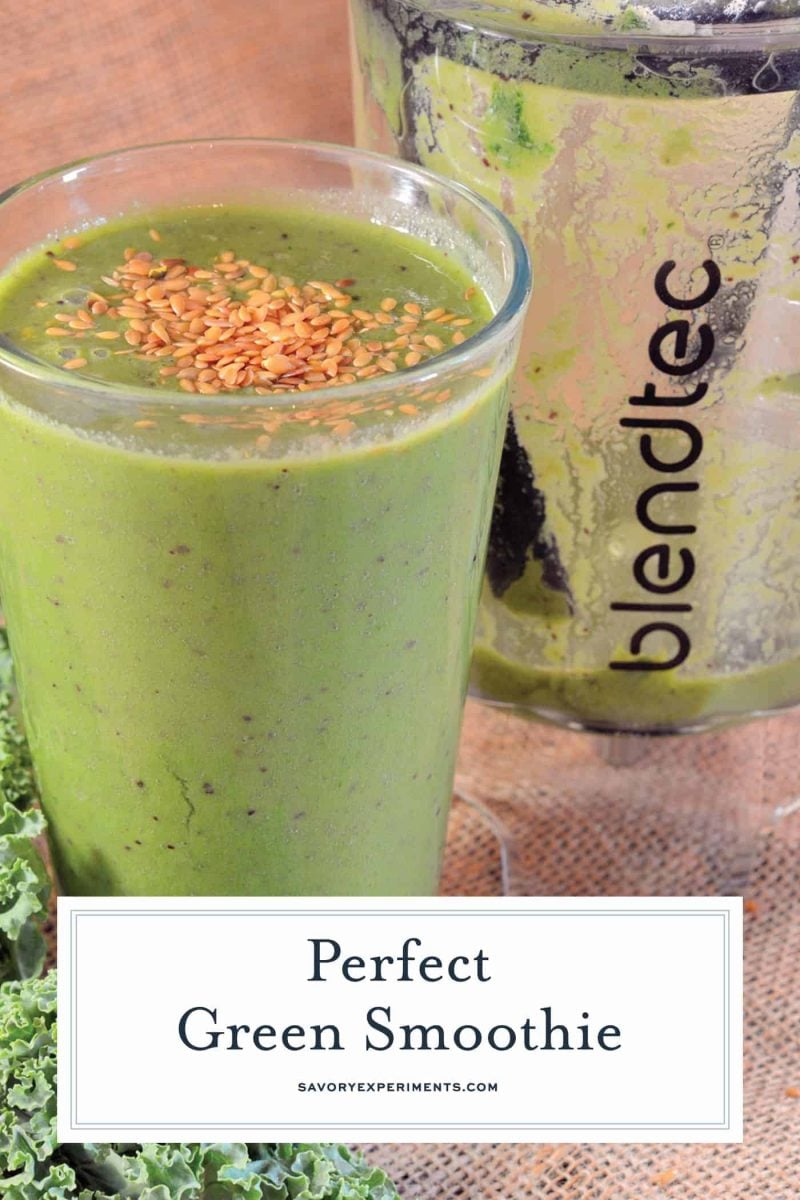 Other blenders require peeling, chopping into bite-size pieces and multiple steps to get a chunky "smoothie." Here is the recipe for my Favorite Fall Green Smoothie.
No fuss and absolutely no muss. If you are like me, you don't have time for something elaborate in the morning. With this, you are pop it all into one jar, and voila! A healthy, nutritious and delicious breakfast right at your fingers tips.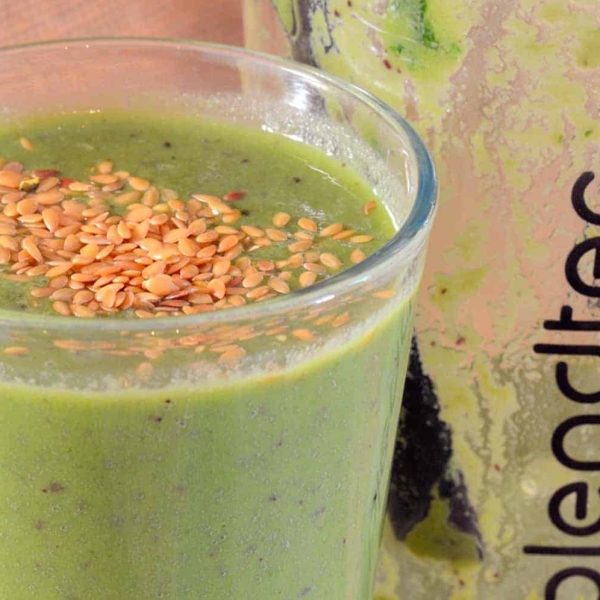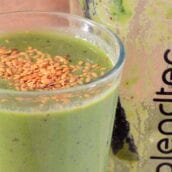 Favorite Fall Green Smoothie
A simple, fall inspired green smoothie.
Instructions
Place all ingredients into the Blendtec Designer 725, select the pre-programmed "smoothie" option. Watch the Blendtec do all the work.

If you've tried this recipe, come back and let us know how it was!
Nutrition
Calories:
335
kcal
,
Carbohydrates:
65
g
,
Protein:
10
g
,
Fat:
7
g
,
Sodium:
704
mg
,
Potassium:
1275
mg
,
Fiber:
8
g
,
Sugar:
33
g
,
Vitamin A:
13560
IU
,
Vitamin C:
179.4
mg
,
Calcium:
812
mg
,
Iron:
2.5
mg