These Easy Lentil Recipes are perfect for Meatless Mondays or any weeknight dinner! These recipes are hearty, delicious and full of flavor!
Whether you're looking for salads, stews or soups, you are going to love these recipes using lentils. They are the BEST Lentil Recipes!
So first thing's first- what are lentils?? Lentils are a type of legume that are popularly used in Indian cuisine. They are commonly used in recipes like:
Lentils are often used as a substitute for meats in certain dishes (scroll down to see the sloppy joes!) It's great for people that are trying to observe Meatless Monday, or just looking to add a little more protein to their diets.
Whether you're looking for comforting, healthy or just plain delicious, these best Lentil Recipes are for you!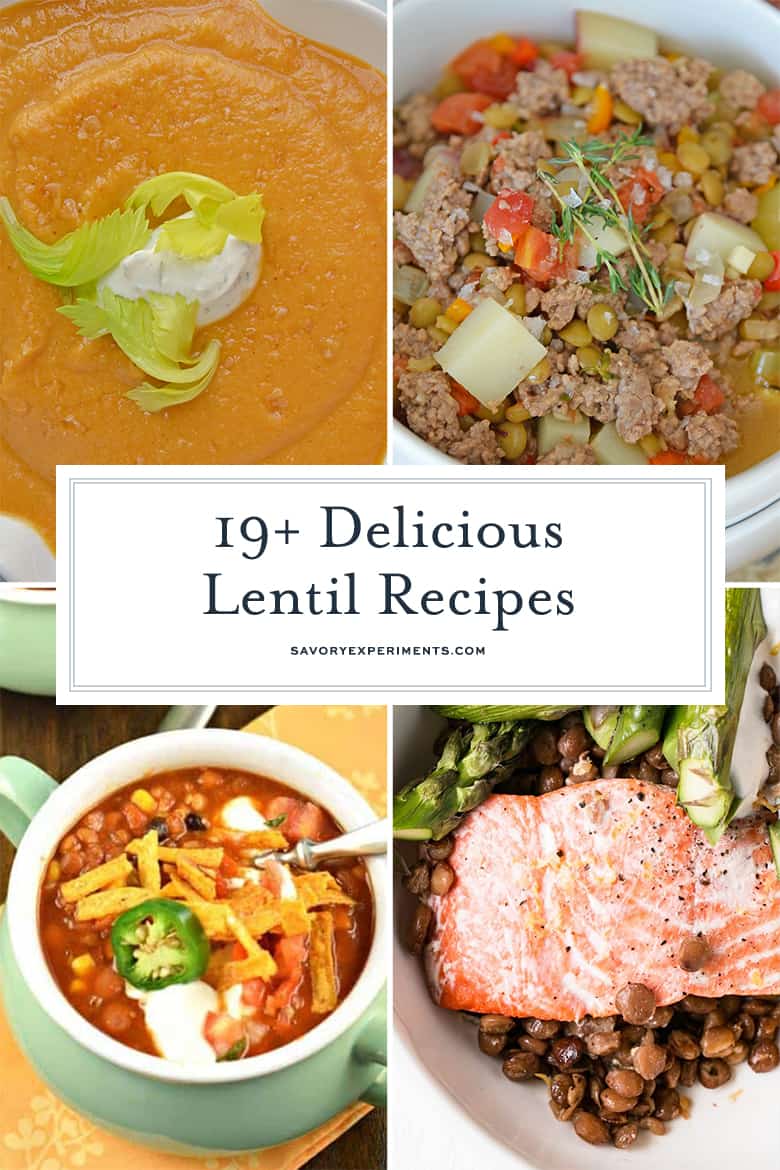 If you liked these lentil salads and soups, check out these other delicious salad recipes: