Does anyone else tend to toss the ham glaze pack that comes with most hams in the supermarket away? Or at least use it for something besides ham? If so, this Balsamic Cherry Ham Glaze is for you!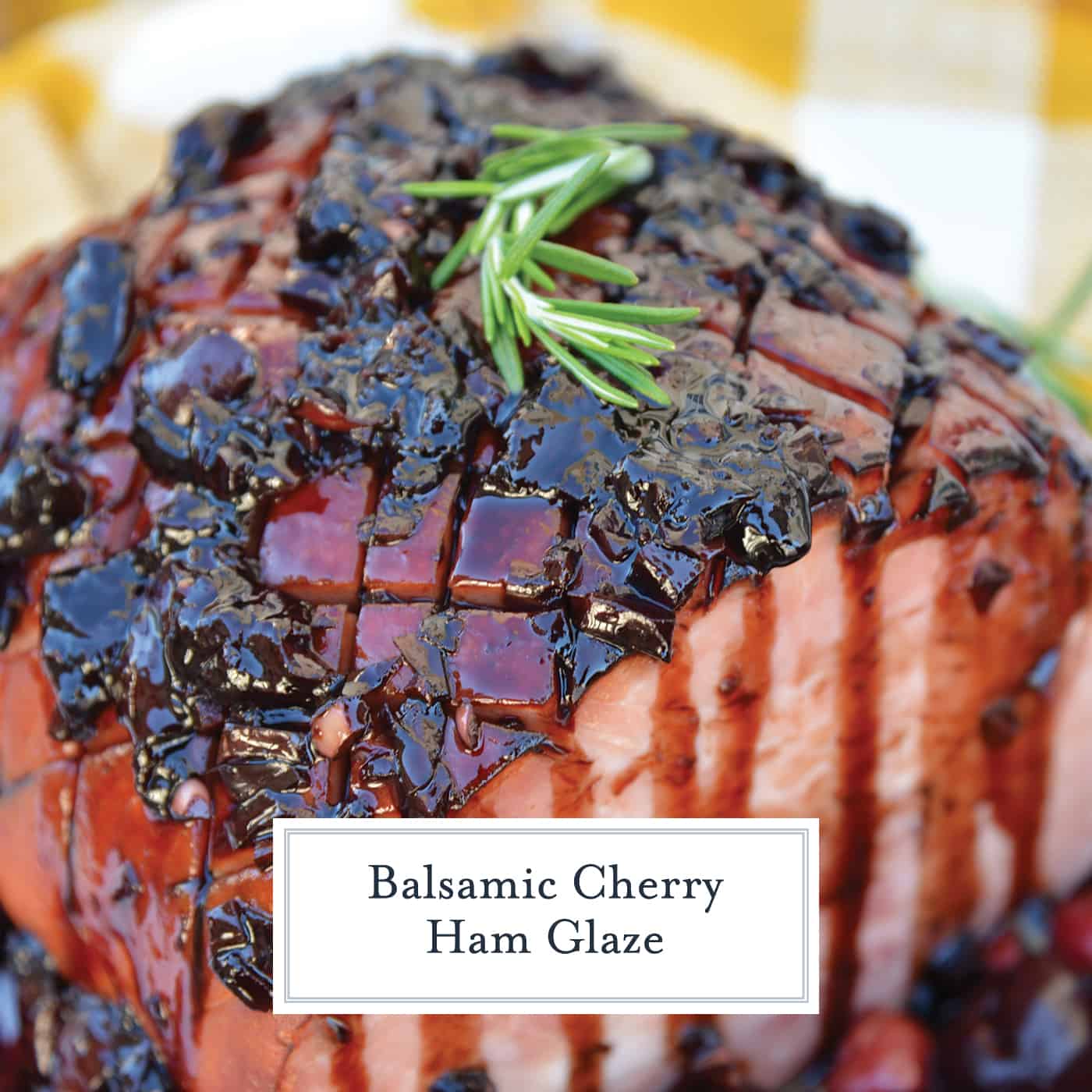 Balsamic Cherry Ham Glaze is an easy ham glaze for your Christmas ham or any baked ham throughout the year. Tart cherries, balsamic vinegar and brown sugar lend bold flavors.
I think we all have a recipe for Brown Sugar Glazed Ham and of course a Pineapple Ham Glaze with pretty cherries pinning whole pineapple slices, but how about we change things up a bit?
Balsamic Cherry Ham Glaze is a festive glaze that uses both bitter and sweet flavors for perfectly balanced flavors.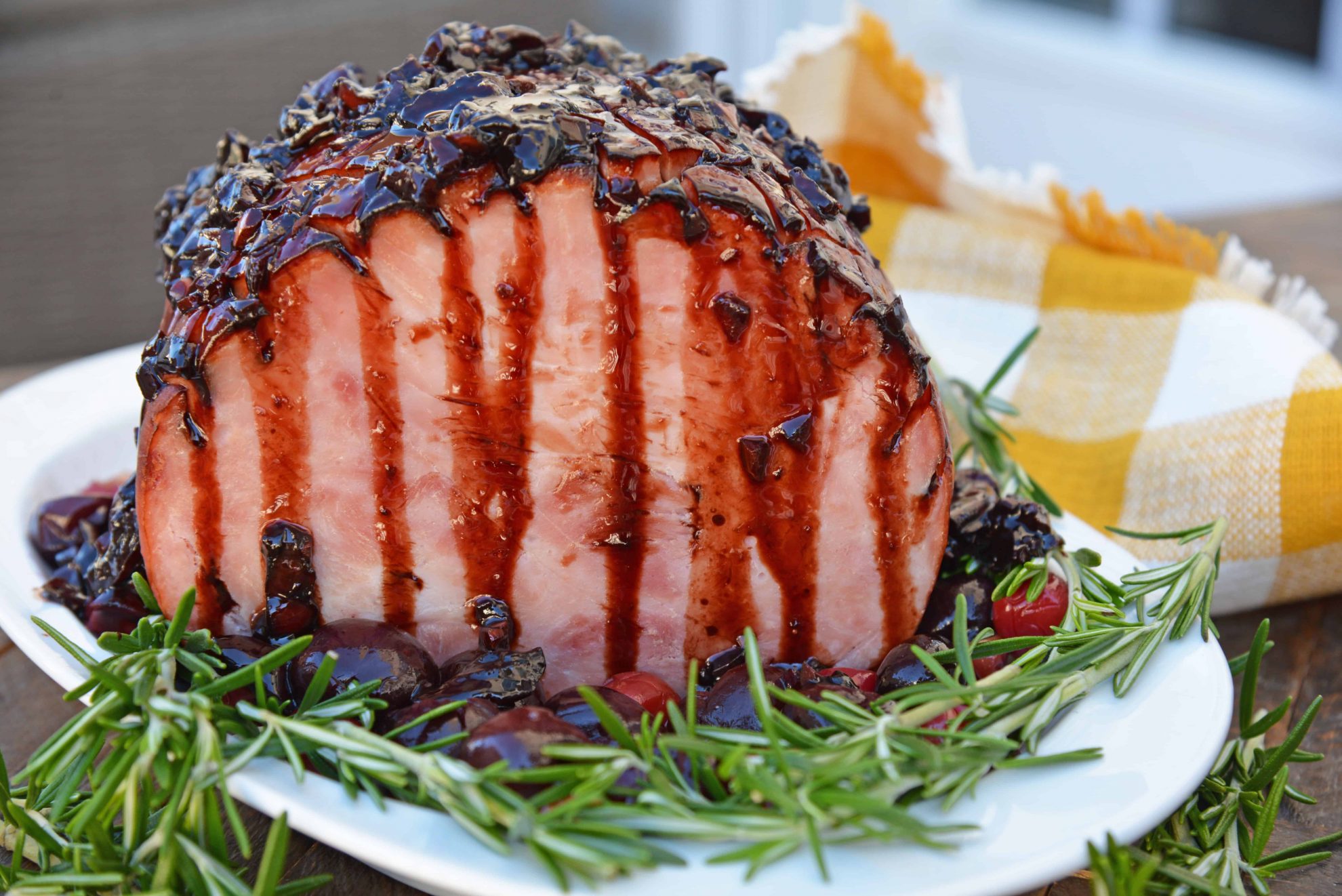 Who doesn't love the delicious crispy, crunchy pieces on the crust of the ham? But what if your glaze covered all the ham? You could get those bold flavors in every bite?
It all started because I wanted something different. Pork tastes great with fruity flavors, but you don't want anything overly sweet, which is why I used tart cherries.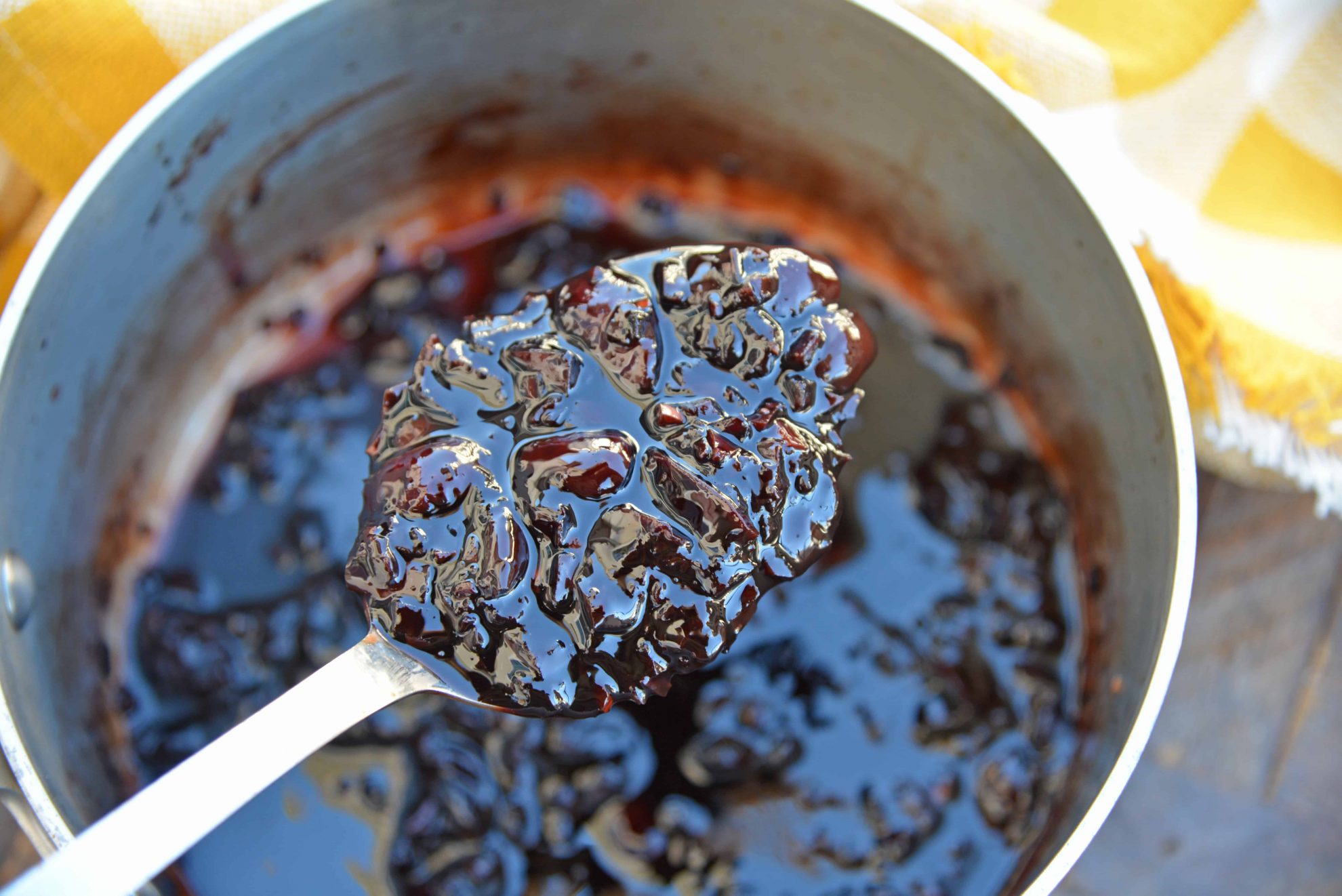 The bitter needs to be complemented with acidity, balsamic vinegar, and also sweet, brown sugar. Allowing it simmer and flavors to marry lands with a full bodied glaze.
Perfect for a Christmas Ham or an Easter Ham, you just can't go wrong. The beauty of this ham glaze is that you can use it on any cooked ham!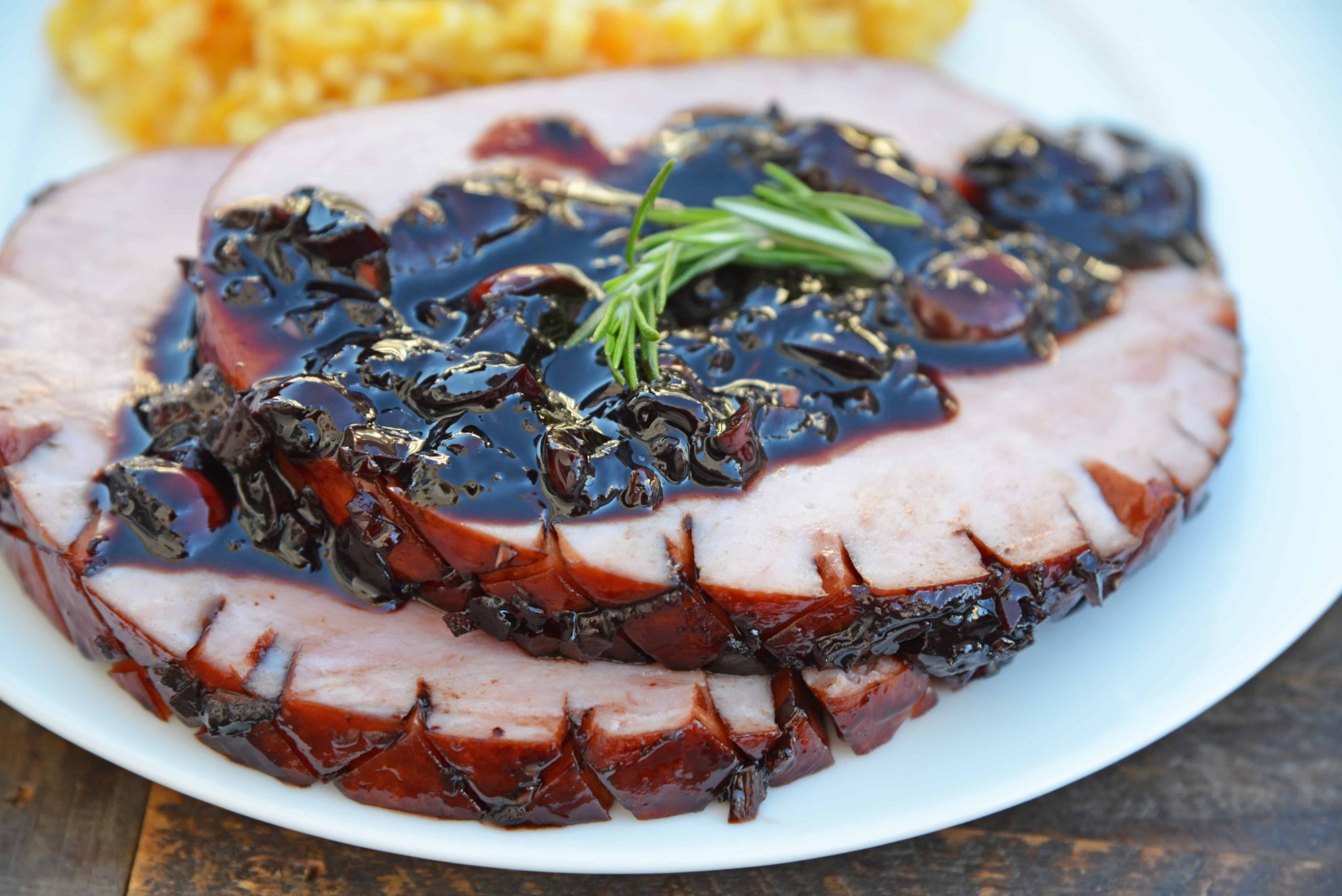 I personally like using it on a boneless ham and scoring the skin. Cooking it while covered first, the skin will split and get crispy.
Adding the glaze last ensures you will have both the syrupy sweetness and crispy you are looking for.
Pair this sweet glaze with savory side dishes like Cauliflower Mac and Cheese or Toasted Couscous. Garnish with a beautiful spring of rosemary for a brilliant red and green centerpiece worthy of any holiday table.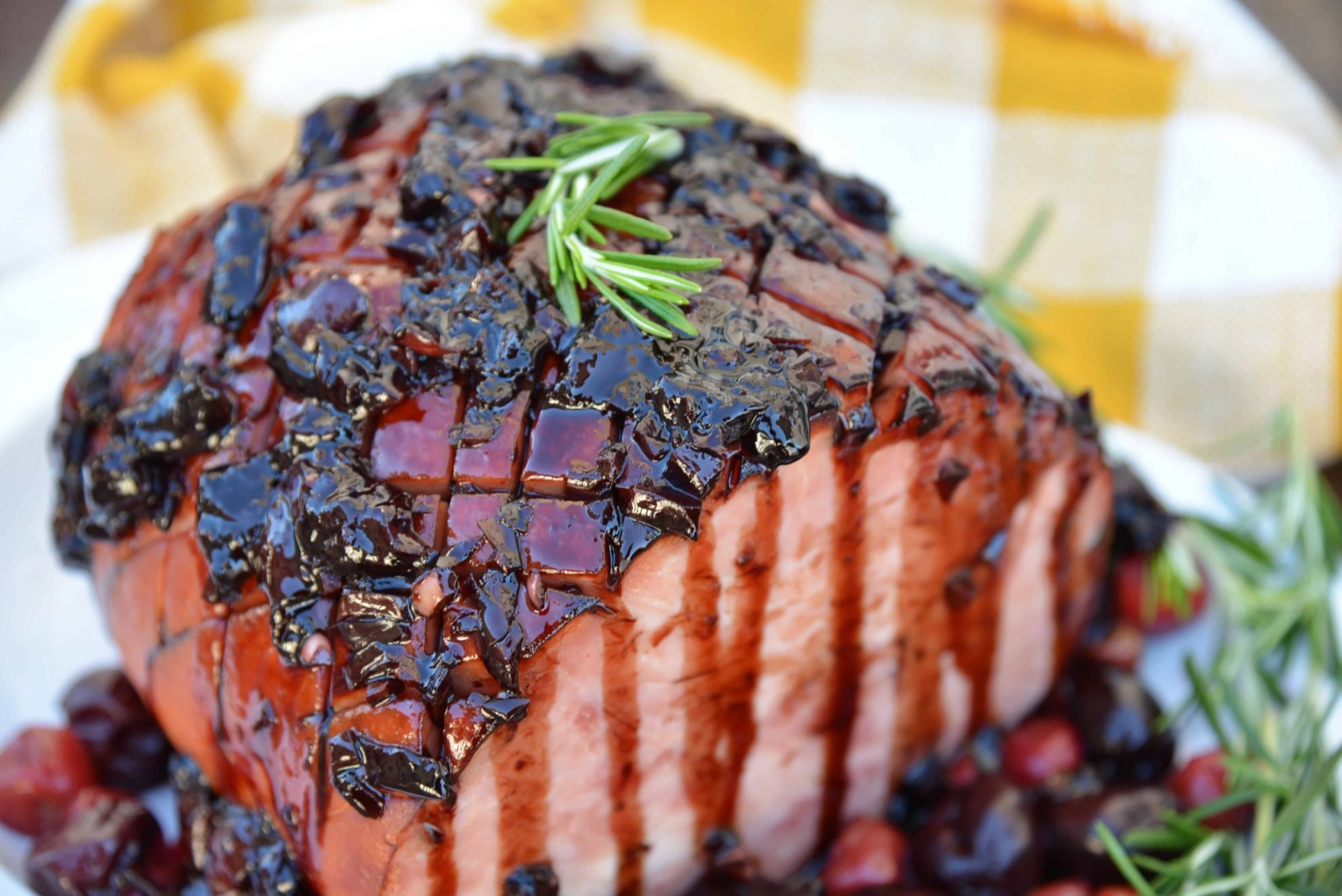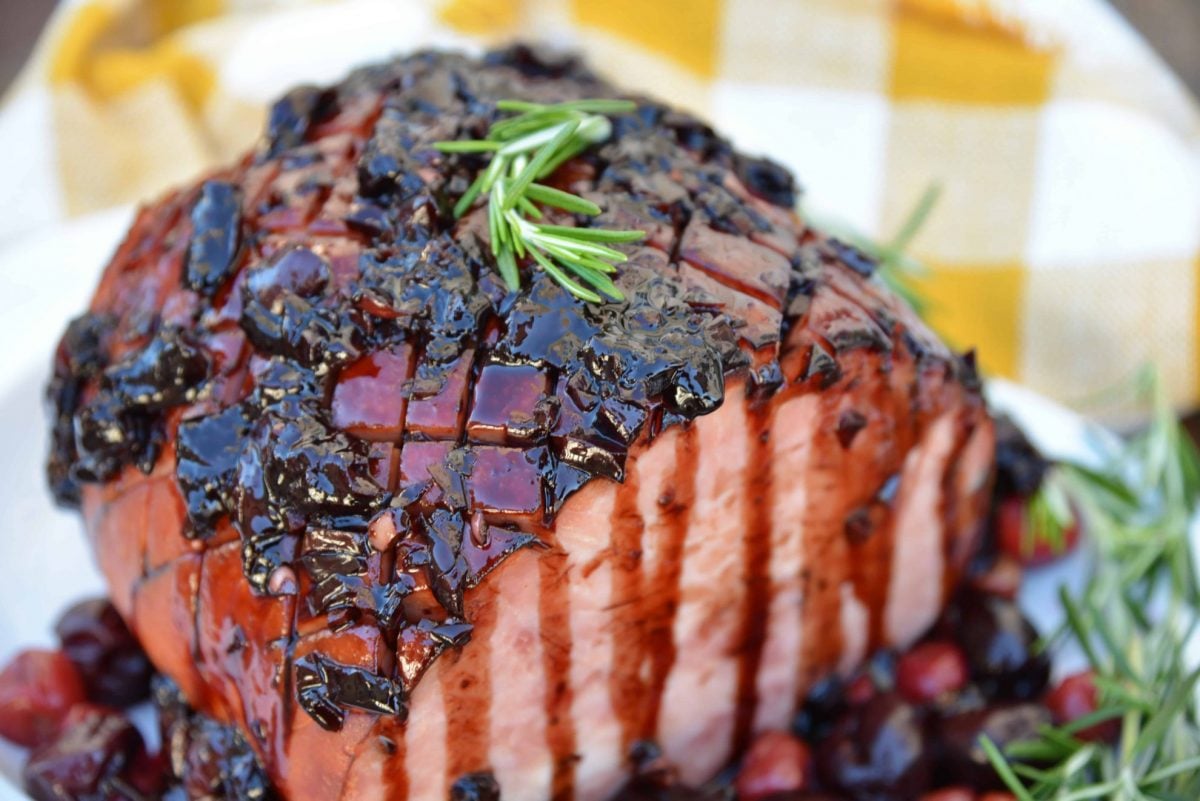 If you liked this ham glaze recipe, check these other special dinner ideas out: