Apple Cinnamon French Toast is the perfect way to start a fall family pajama day! This mouth-watering cinnamon french toast will start a new fall tradition in your house.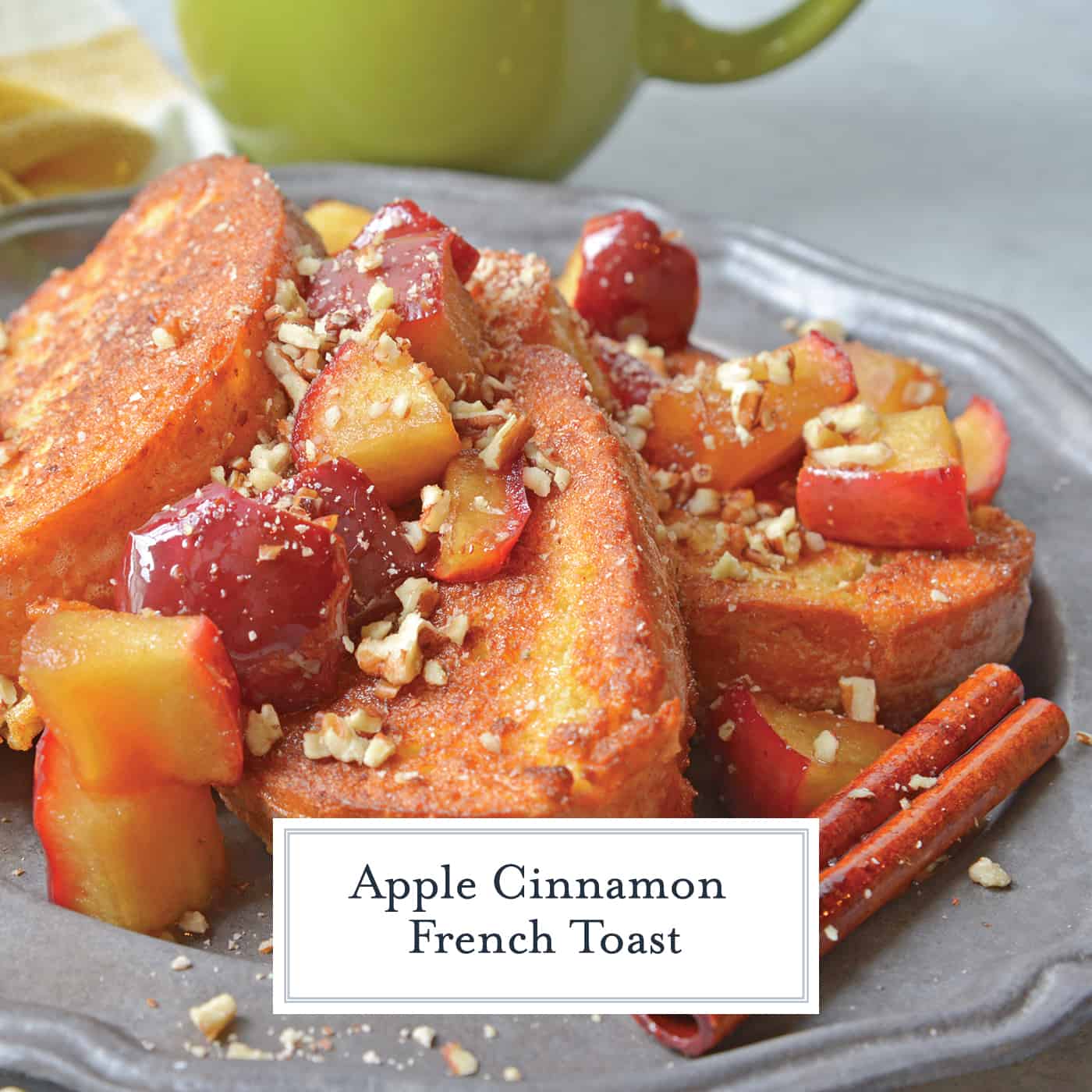 Apple Cinnamon French Toast is the perfect breakfast or brunch recipe for fall! This cinnamon french toast will jump start your fall season, and get you ready all that autumn has to offer.
Crisp air, red and orange leaves on the ground, it is full on fall. During the summer months, I am not nearly as motivated to make a large breakfast or brunch.
However, as soon as fall hits I can't wait to whip up some comfort food for breakfast and snuggle on the couch in my fleece PJ's. I know I am not alone in this.
For this breakfast french toast recipe I combined two of my favorite, fall leaning, comfort foods; apple pie and French toast. Traditional French toast is topped with a homemade apple compote, candied walnuts, and a powdered sugar glaze.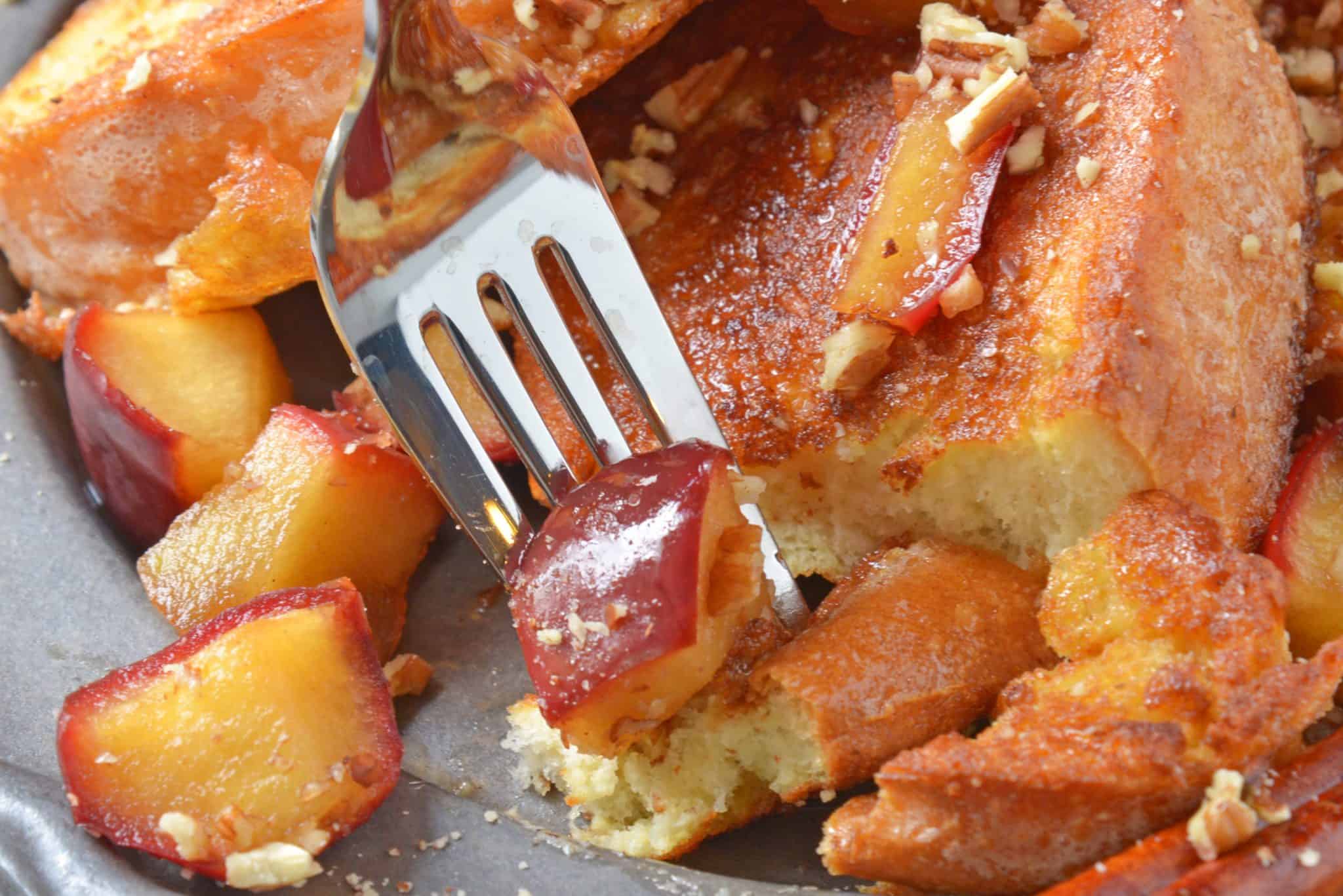 I love all of the flavors together – savory French toast, sweet fruit, crunchy, salty walnuts, and a sugary glaze. Delish!
If you are worried about what I call "the sogs" (aka soggy french toast,) you can easily avoid that by using day-old bread. Keep the loaf whole but let it sit out.
Then slice the morning of. It will dehydrate the bread just slightly so you don't end up with heavy, gut busting french toast.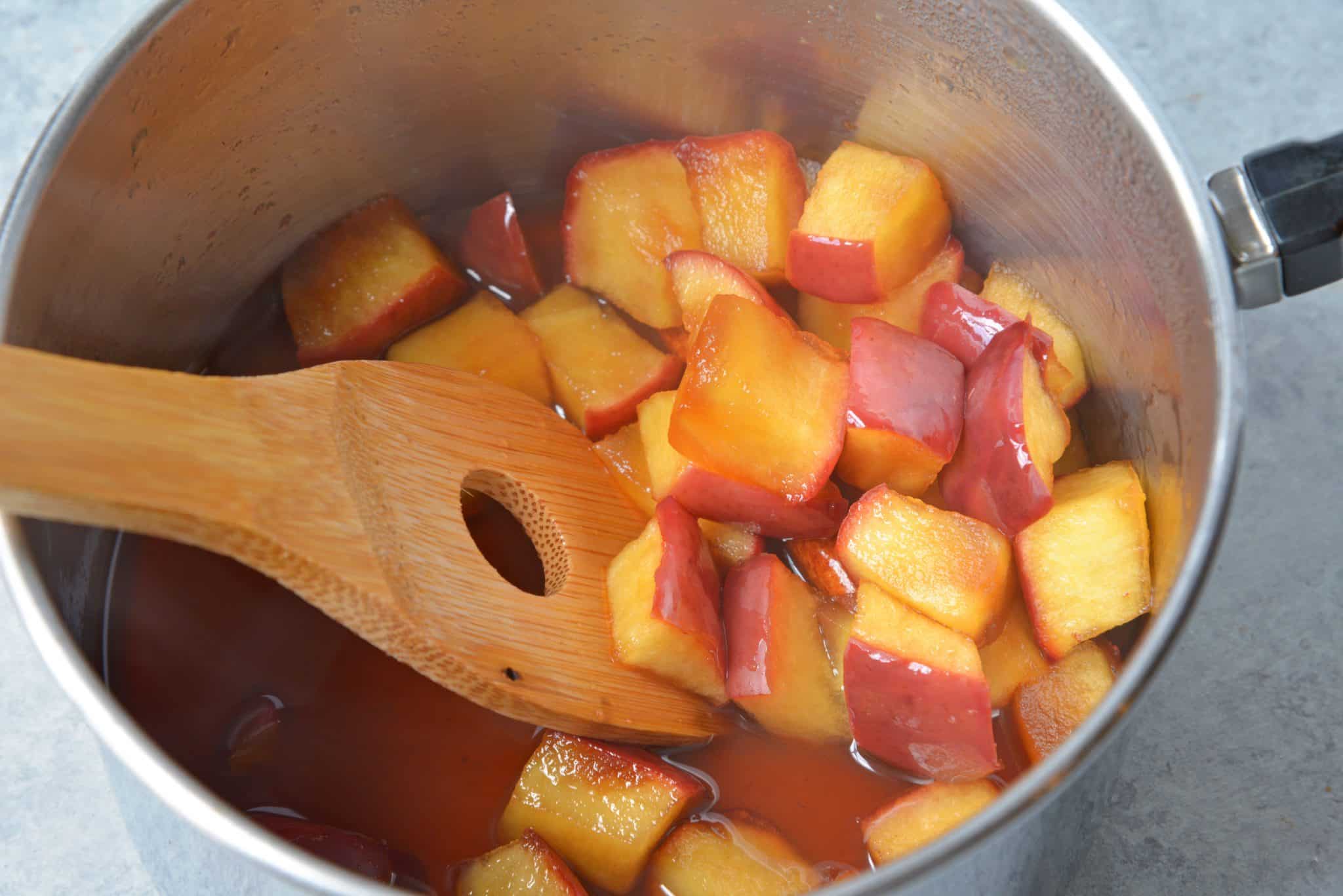 Should you have some other bread lying around, use that! I have done this recipe with sourdough, a Pullman loaf, challah, and buttery brioche. A thick cut is better so the egg mixture doesn't soak through things, but get creative with what you have in the kitchen.
The trick to this awesome apple compote is to not let the sugar get too hot and start to turn into candy. You do this by keeping the heat high enough to allow it to caramelized and cook the apples, but low enough and well hydrated with water to not get to the "hard ball" stage.
So don't rush it, cook longer and slower over medium-high heat. Don't forget, patience is a virtue. Really allow the sugars to break down gently. It is fully worth the wait.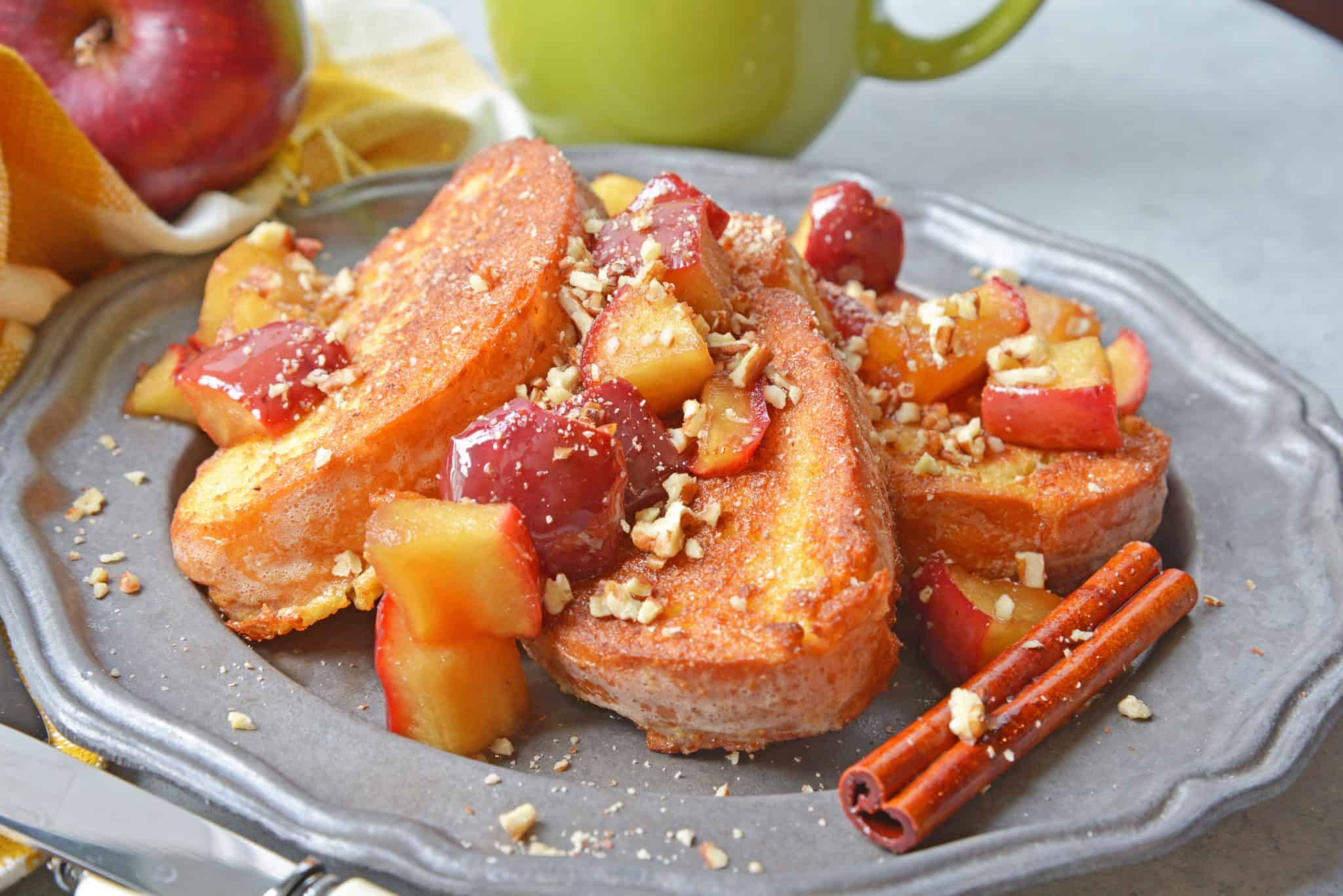 This also goes for cooking your french toast. Even heat will give you a gorgeously brown crust versus a blackened or yellow one. Be sure to preheat your pan and allow it to come back to temp in between batches.
Short on time? You can always buy canned apple pie filling instead of making homemade apple compote. It works just as well. And on that note, if apples aren't your thing, you can always grab cherry pie filling.
If you want to spice things up a little more, add a 1/8 teaspoon of clove or mace for an extra warming flavor. Enjoy!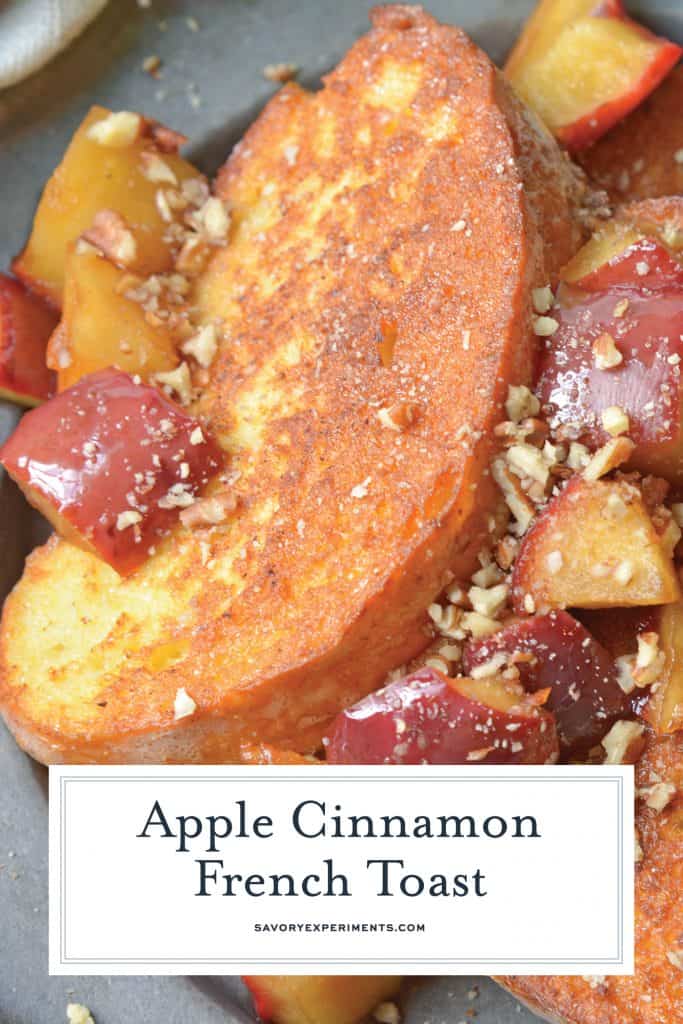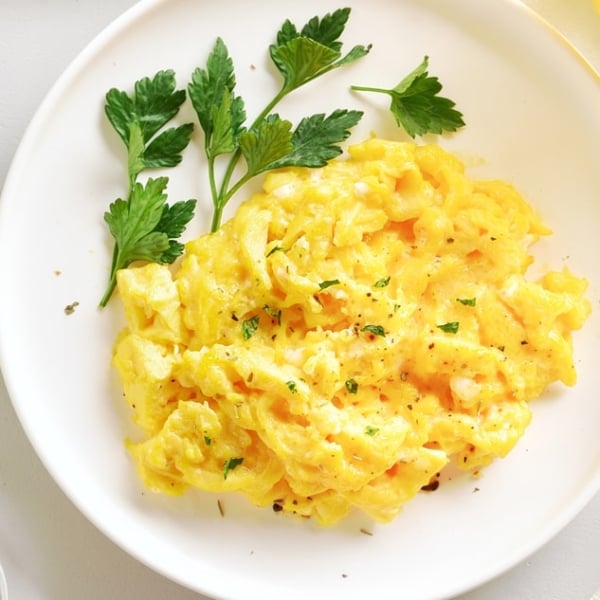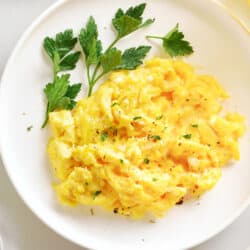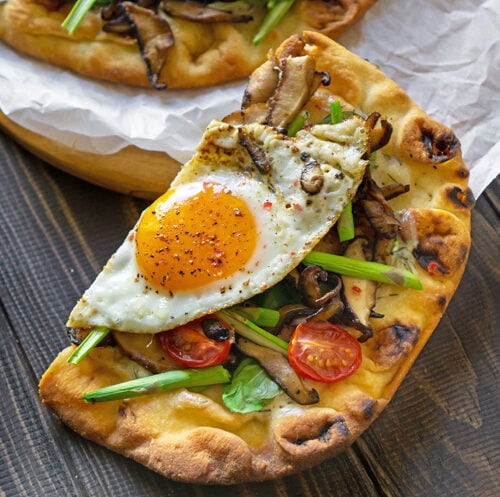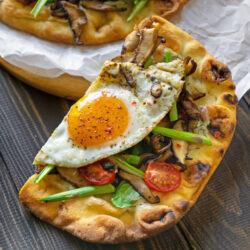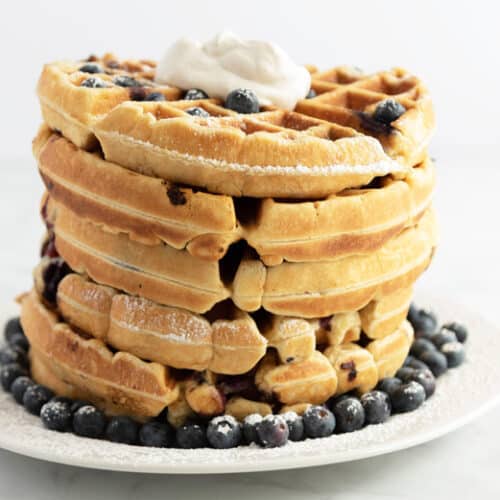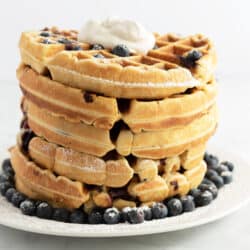 Blueberry Waffle Recipe
This light and fluffy Blueberry Waffles recipes are totally made from scratch! Made with simple ingredients and easy to whip up for a quick breakfast!
See The Recipe!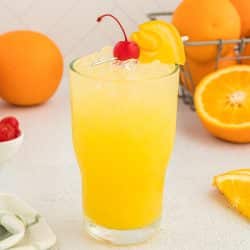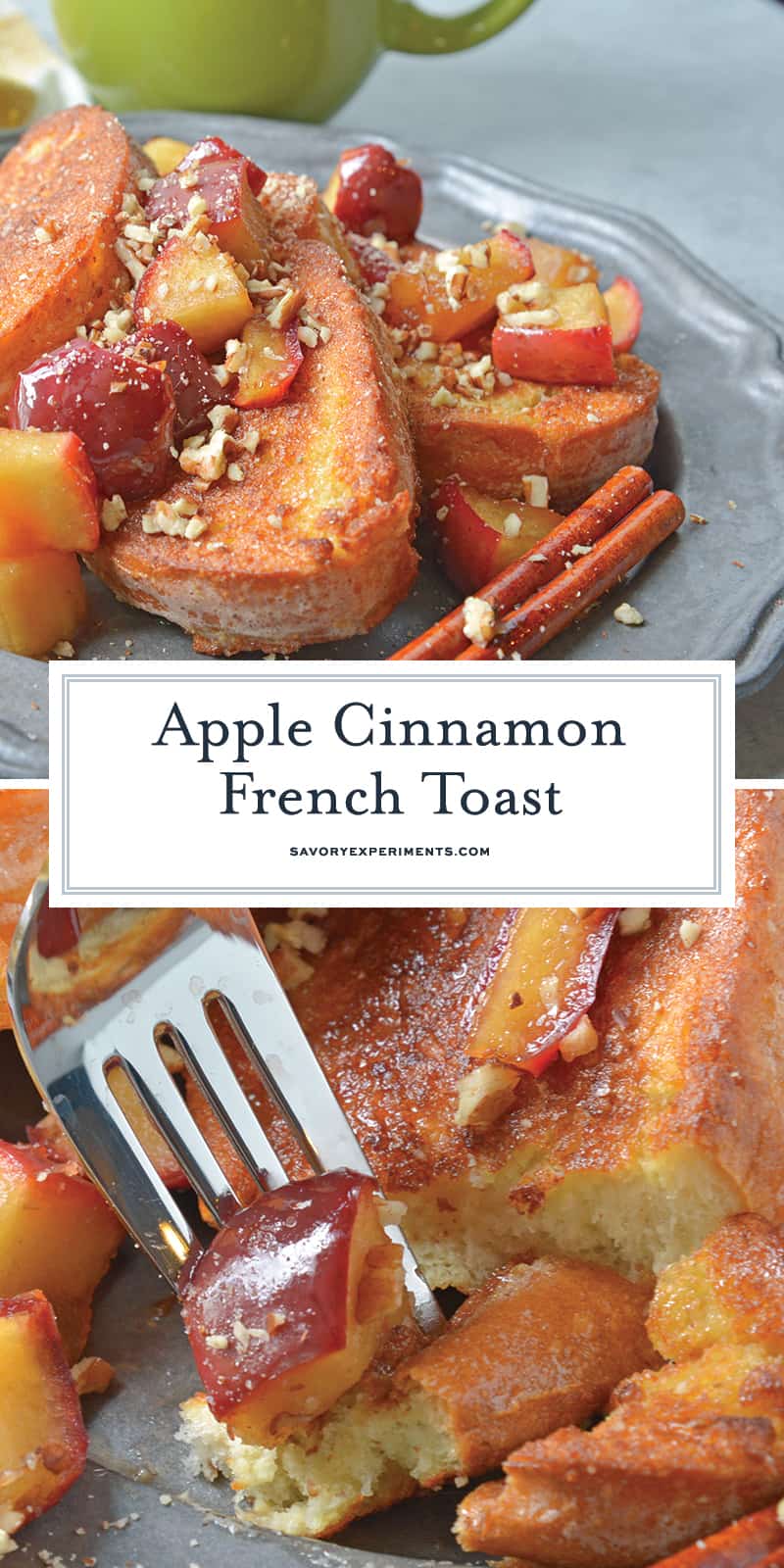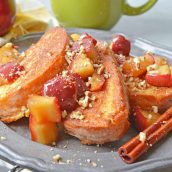 Apple Cinnamon French Toast Recipe
Apple Cinnamon French Toast is the perfect breakfast or brunch recipe for fall! This cinnamon french toast will jump start your fall season, and get you ready all that autumn has to offer!

Instructions
Start by making the compote. In a large, heavy saucepan, combine apple chunks, brown sugar, water, lemon juice, vanilla and cinnamon stick. Heat over medium-high heat. Stir with a wooden spoon until apples are well coated and sugar has melted. Keep warm.

Heat oven to 200 degrees. Heat griddle to 350 degrees.

While preheating, beat eggs, 1 tablespoon milk, nutmeg and cinnamon in a shallow baking dish or pie plate.

Spray griddle with cooking spray. Working in batches of 4-5 slices, dredge sliced French bread in egg batter and place onto the griddle. Allow to cook on each side for 3-4 minutes or until light brown. Flip and cook on opposite side for 3-4 minutes. Remove to baking sheet and place in oven to keep warm. Repeat with remaining bread.

Lastly, mix powdered sugar with 2 tablespoons milk. Mixture should be a glaze consistency and easily drizzle.

Top French Toast with apple compote, powdered sugar drizzle and chopped walnuts.

If you've tried this recipe, come back and let us know how it was!
Nutrition
Calories:
503
kcal
,
Carbohydrates:
88
g
,
Protein:
10
g
,
Fat:
13
g
,
Saturated Fat:
3
g
,
Cholesterol:
246
mg
,
Sodium:
117
mg
,
Potassium:
223
mg
,
Fiber:
1
g
,
Sugar:
84
g
,
Vitamin A:
375
IU
,
Vitamin C:
1.5
mg
,
Calcium:
119
mg
,
Iron:
1.9
mg