Whether you need a boozy treat for a St. Patrick's Day party or a festive snack to send into school with the kids, these St. Patrick's Day Desserts are perfect!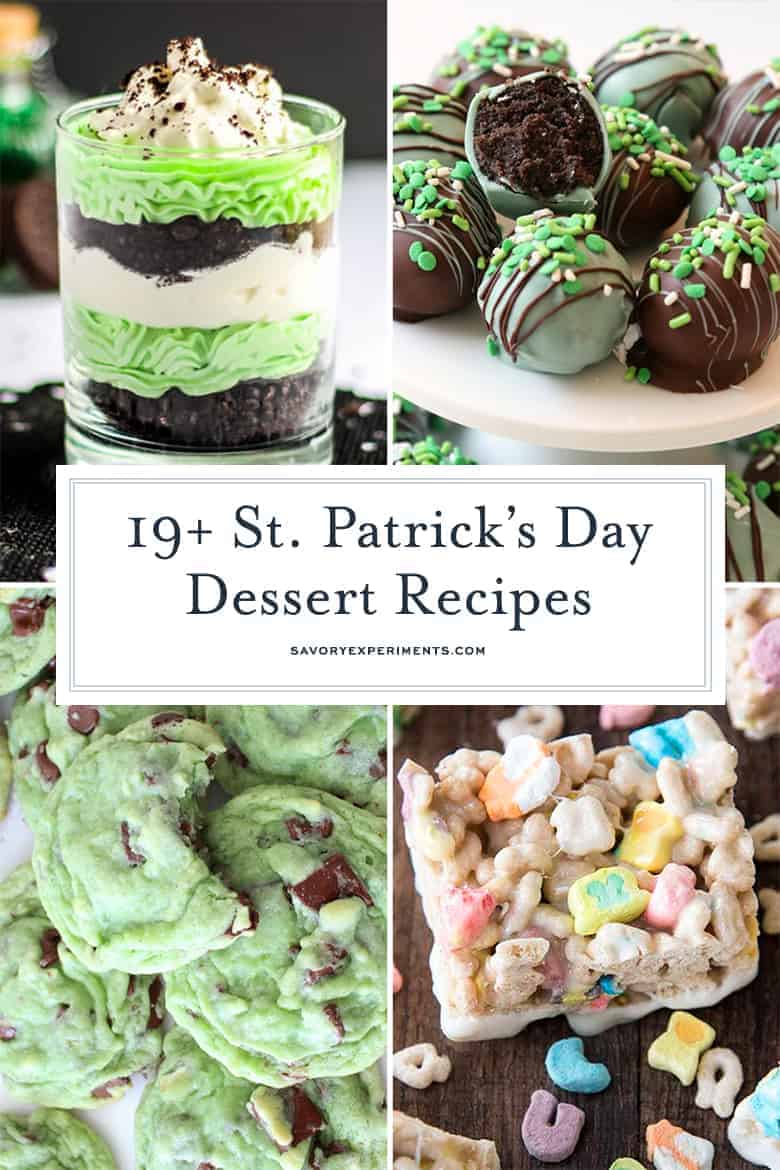 I don't know about you, but I love St. Patrick's Day! Not necessarily because of the green beer or the partying. I'm just here for the food!
I'm a huge fan of corned beef and cabbage, and even have a homemade version that I make every year. I like to serve mine with cabbage or colcannon, and if I have any leftover, I turn it into soup.
But we're not here to talk about dinner, we're talking about St. Patrick's Day Desserts! And man, do I have an awesome line up for you. Fabulous green dessert ideas!
An easy recipe is always a winner when entertaining, and between leprechaun cookies, rainbow cookies and traditional Irish desserts, you are sure to find something you love from these fun snack recipes.
Whether you need something green, boozy, kid-friendly or just down right delicious, you will find it here. These are the best St. Patrick's Day Desserts!
Popular Green Desserts Ingredients
While these easy dessert recipes have an array of different ingredients lists, this is a good list to get you started.
Green food coloring
White chocolate chips
Peanut butter
Green candy melts
Whipped cream
Green sprinkles
Andes mints
Lucky Charms marshmallows
Peppermint extract
Pistachio pudding mix
Gold sprinkles
Cocoa powder
Irish whiskey