You know you want some… Grilled Corn Salad. The essence of summer and not a leafy green in sight.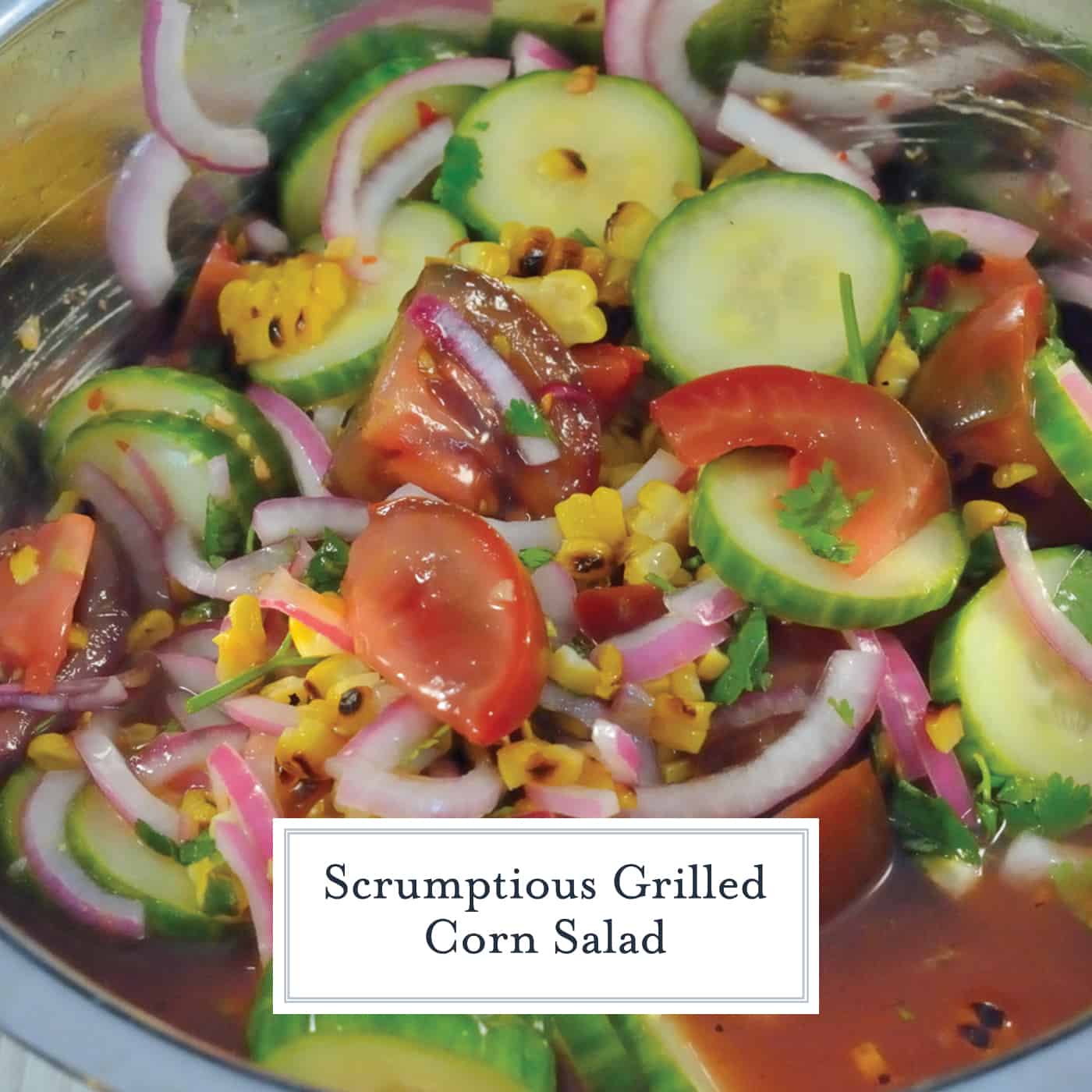 Grilled Corn Salad uses grilled corn kernels, heirloom tomatoes, cucumber, and red onion in a zesty homemade dressing. It will be your favorite summer salad!
While I love traveling and experiencing new foods, I'm not a lady of leisure and can't spend all of my days jet setting. Instead, I experience some of the recipes I'd love to taste via the "Reader's Favorite Restaurant Recipes" section of Bon Appetit magazine.
Last year, I tore out Grilled Hanger Steak with Cucumber Salad from Jujube in North Carolina. I was looking through my folder of "let's make these" recipes and came across it again before throwing a dinner party recently.
On a whim, I decided I would nix the steak and just use the salad portion of the recipe. Something I rarely say… I love steak! (Yes, I am feeling okay for those of you who might be concerned.)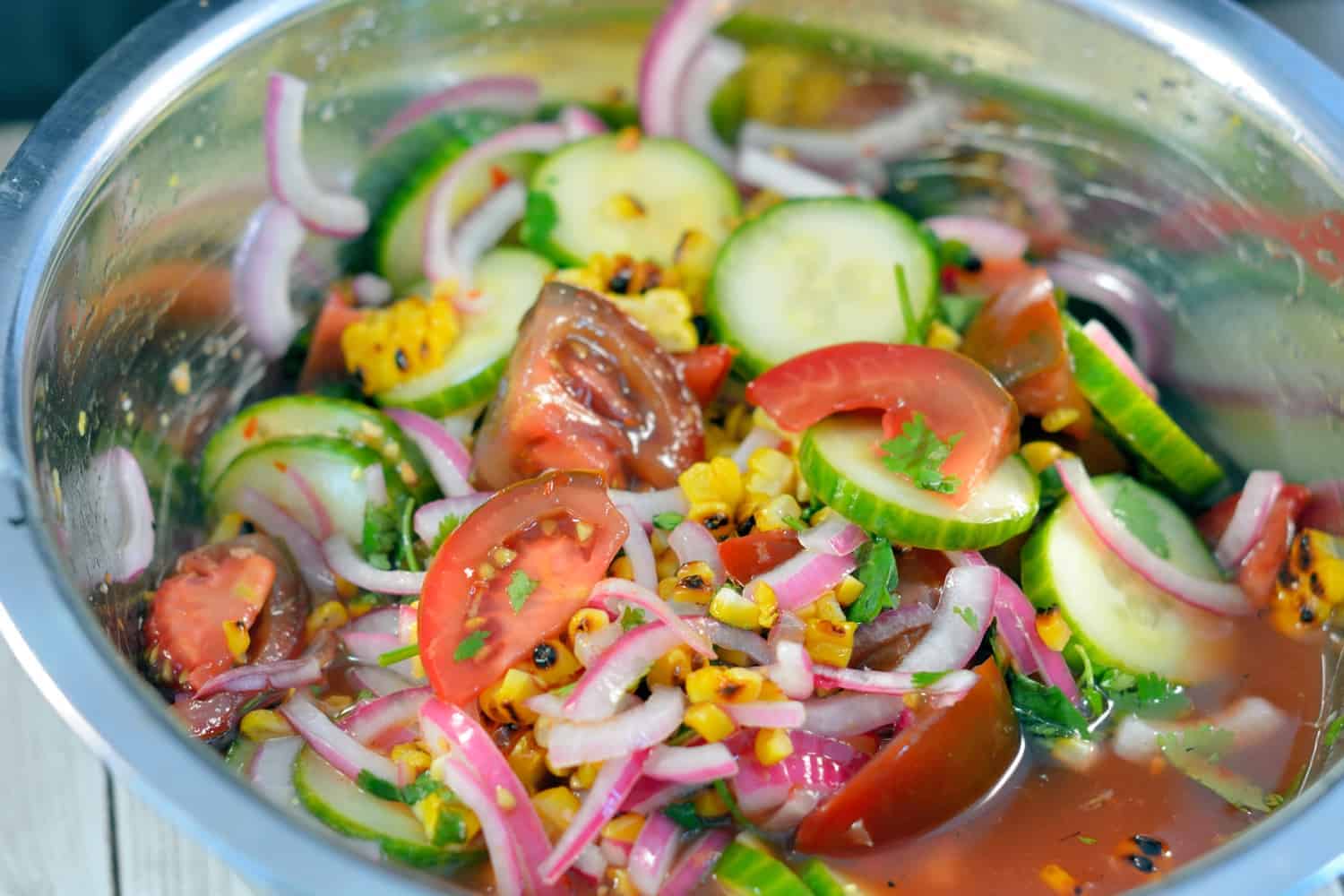 The original Grilled Corn Salad only calls for cool cucumbers and red onion to go with the char of the corn kernels. It also added peanuts for texture and salt.
I omitted said peanuts for my purposes and doctored things up in my own way. Sometimes, I just can't leave well enough alone.
In a moment of genius, I added beautiful and ripe tomatoes to the charred farmers market corn. To me, it is basically summer in a bowl.
If you are feeling inspired, take a trip to your farmers market. You might find that they have different varieties of corn, of cucumber, and of tomatoes that would work perfectly in this dish.
If you can't take a vacation, take a trip to see what your local farmers are growing. It can be just as fun.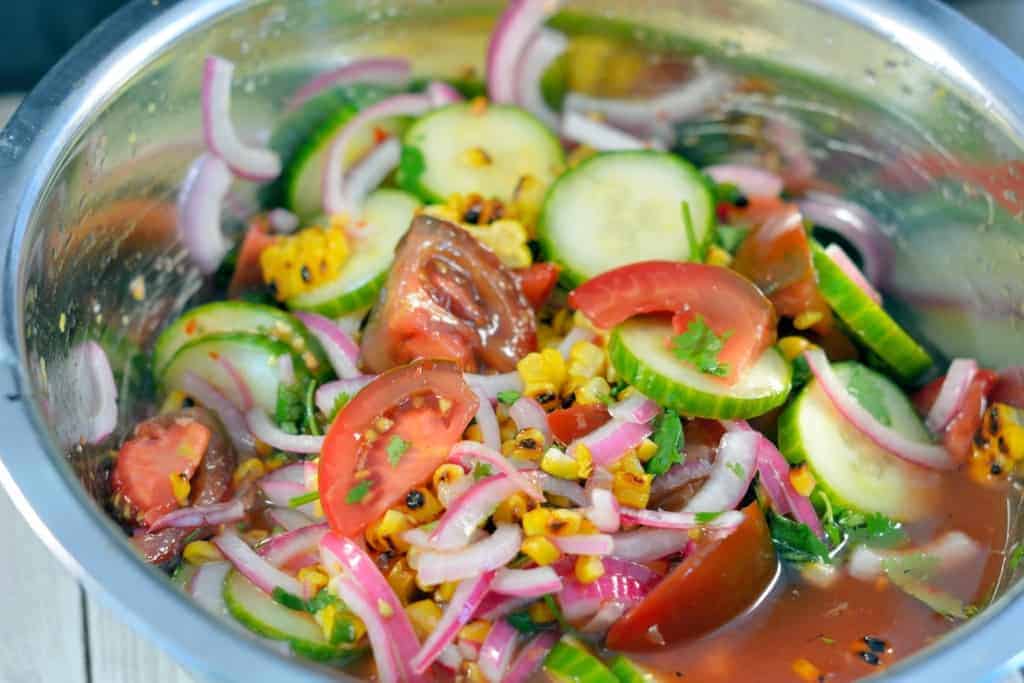 Grilled Corn Salad has the traditional tang of vinegar, but it is getting some extra zip from two very special ingredients.
A bit of sweet heat from a vinegar-based chili sauce and acidity from lime juice. Everyone loves it, but no one can ever guess the ingredients that go into it! I like to keep my guests on their toes.
This summer salad is ideal for cookouts. Serve it on its own as a starter or better yet as a side dish for grilled dishes like Grilled Lemon Chicken.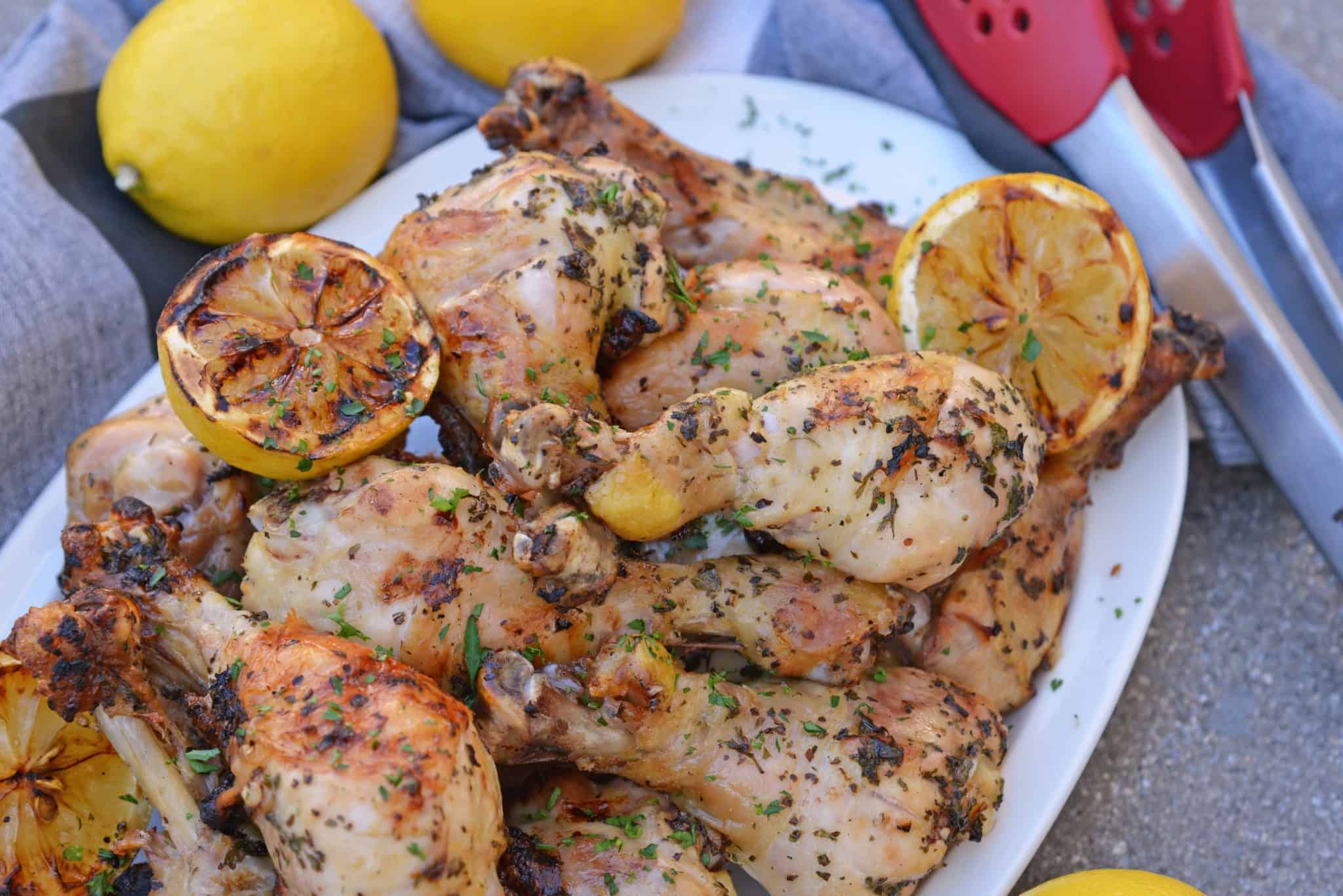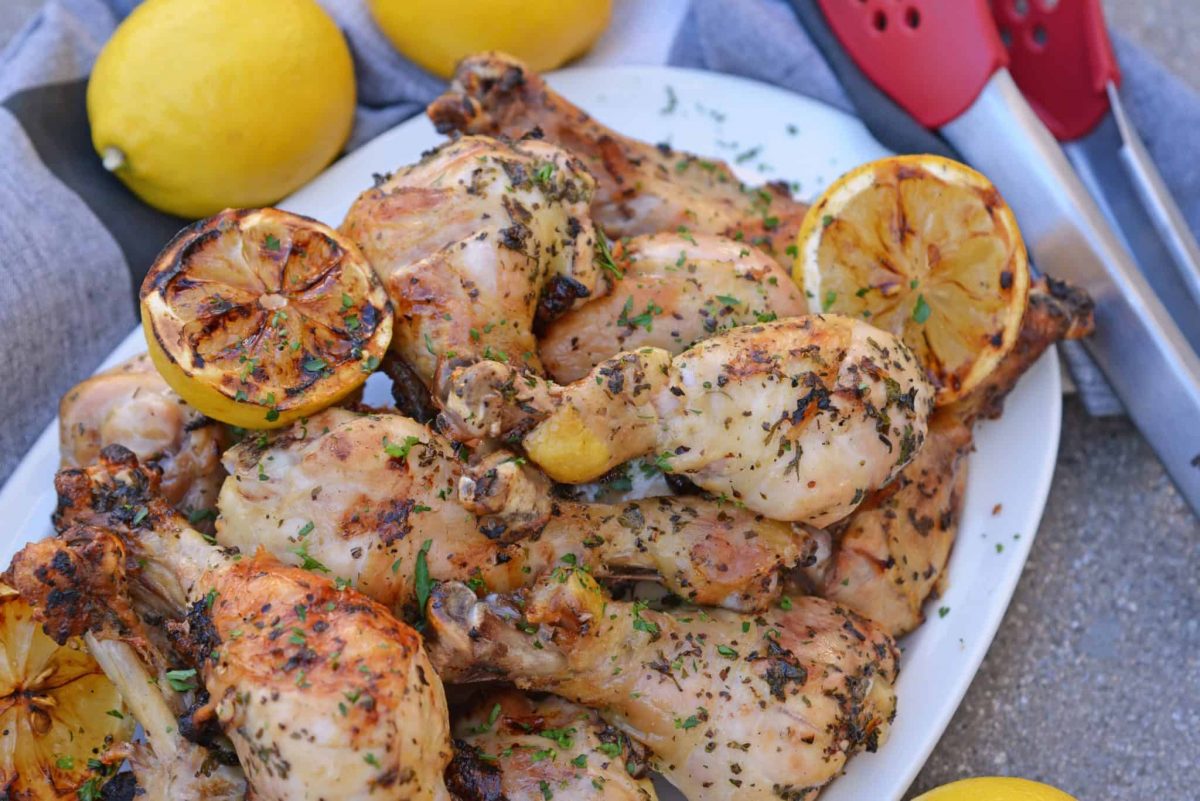 Best of all, it is an easy make-ahead side dish recipe. It needs time for the flavors to meld and for the vinegar to really marinate the vegetables. Throw it into a large bowl, let things marinate, and get all the other things you need to get done.
It might spend a few hours in the fridge, but it will disappear in minutes once it hits the table. And you better believe that folks will be asking you how to make corn salad.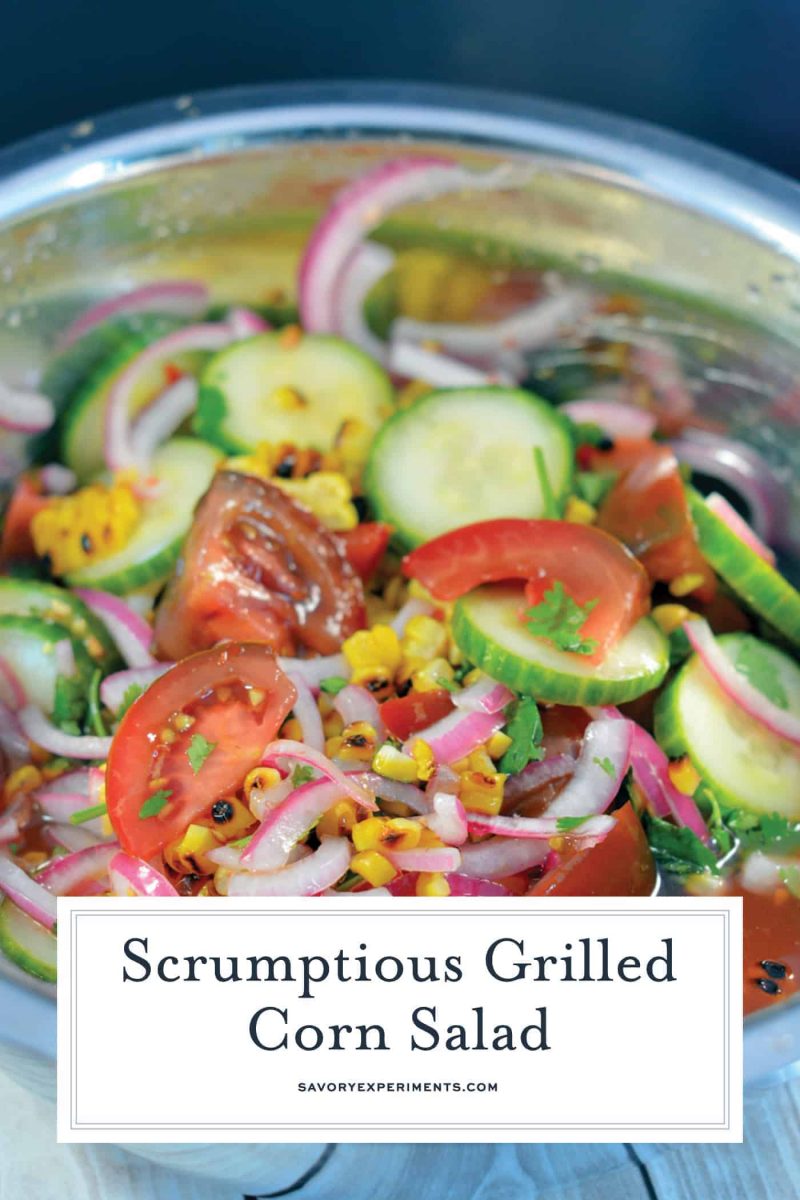 You'll like these other easy side dish recipes: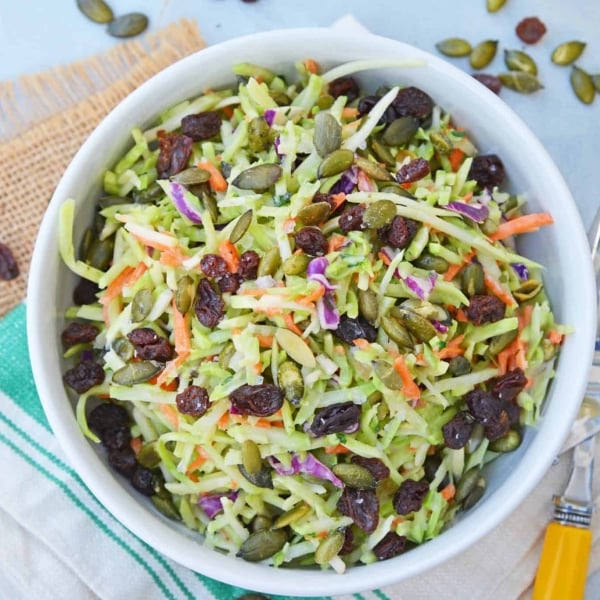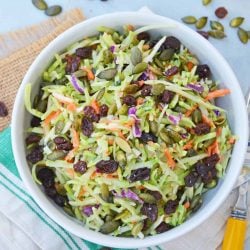 Crunchy Broccoli Slaw
This Crunchy Broccoli Slaw Salad is made with a bagged broccoli slaw and a few extra ingredients for a quick, easy and tasty side salad!
View this recipe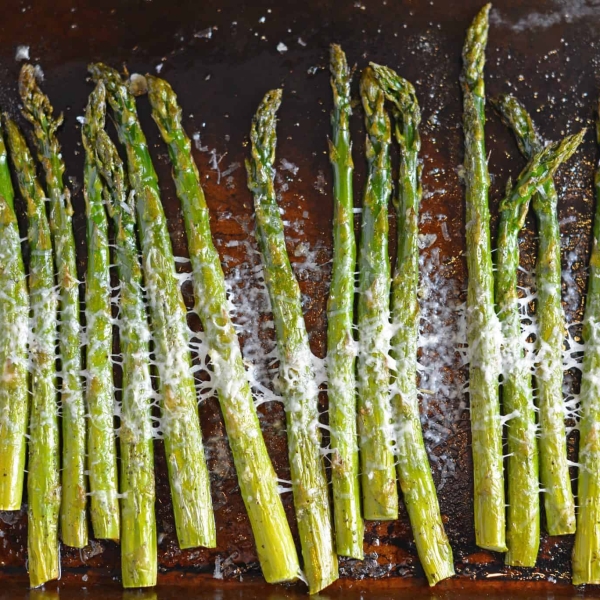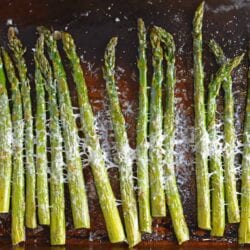 Asiago Asparagus
This delicious Asiago Asparagus is a quick and easy roasted asparagus recipe requiring only 4 ingredients and 15 minutes to prepare.
View this recipe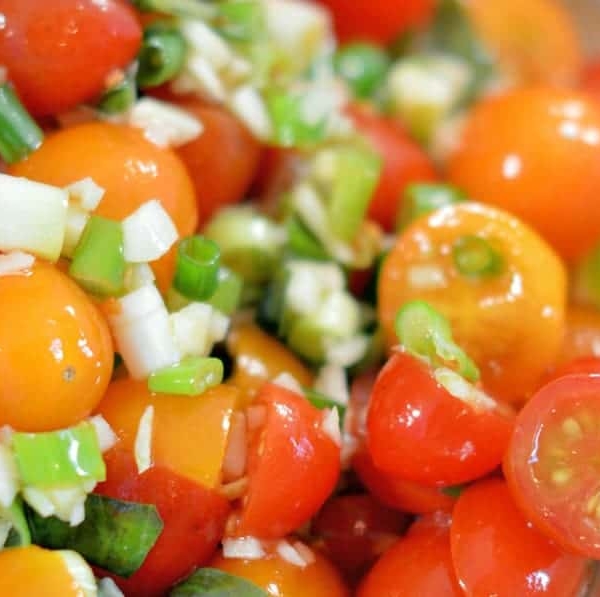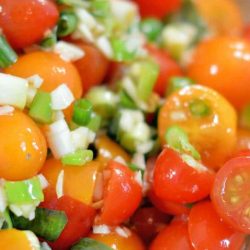 Winter Tomato Salad
Winter Tomato Salad uses multi-colored cherry tomatoes, lots of garlic, good olive oil and basil to make a tasty side dish recipe perfect for the winter months.
View this recipe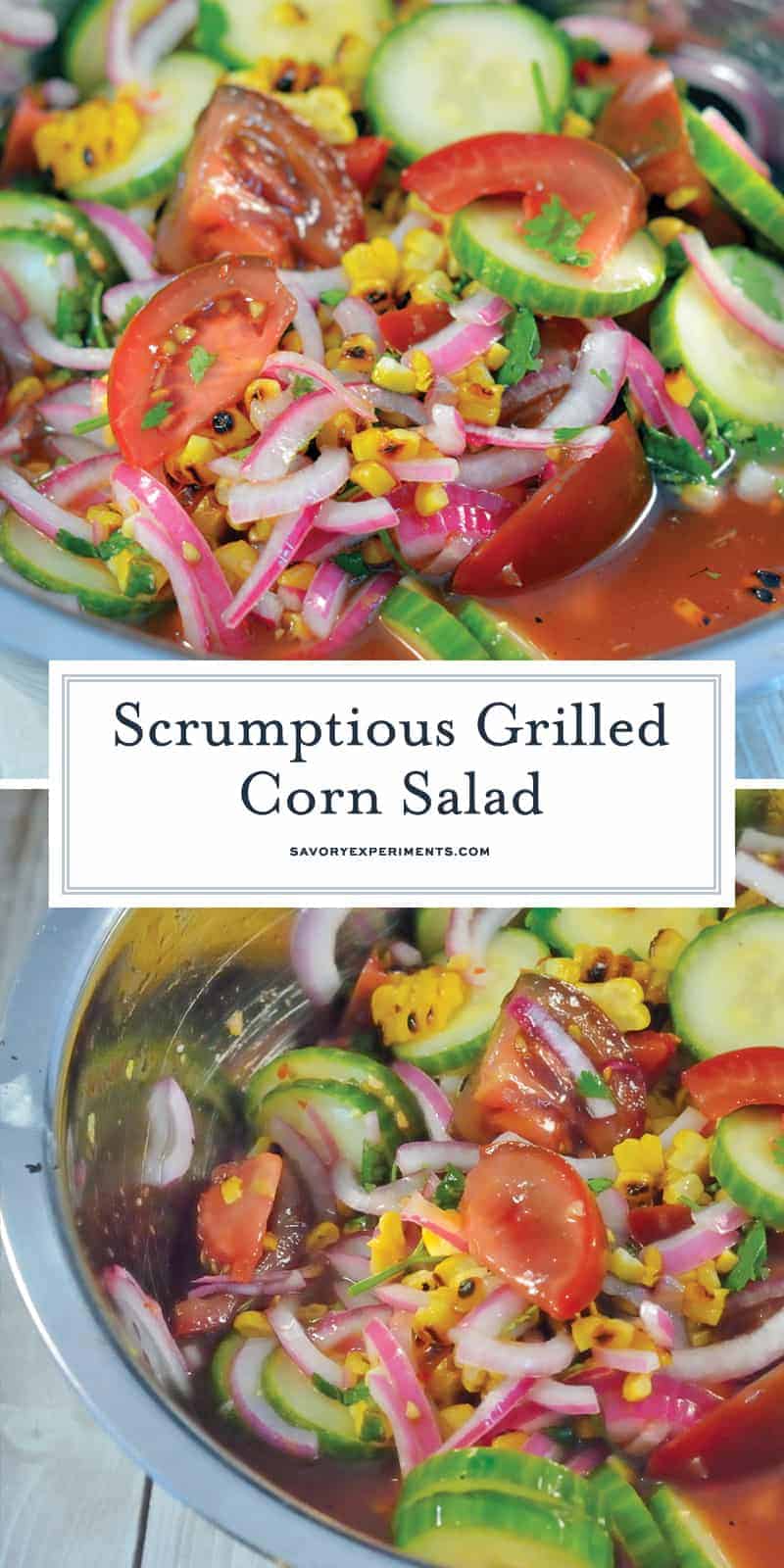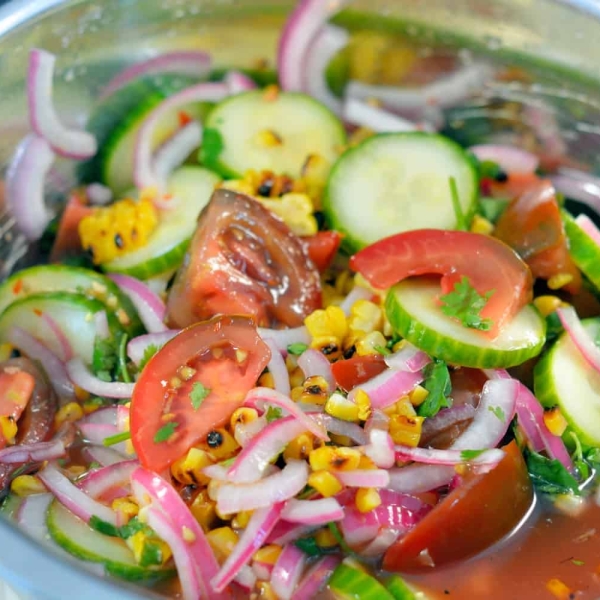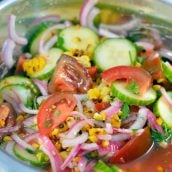 Grilled Corn, Tomato and Cucumber Salad
Grilled Corn Salad uses grilled corn, heirloom tomatoes, cucumber and red onion in a zesty homemade dressing. It will be your favorite summer salad!
Instructions
Combine all ingredients in a medium mixing bowl. Marinate in the refrigerator for a minimum of 4 hours, but up to 24 hours.

When ready to serve, drain excess marinade and serve cold.

If you've tried this recipe, come back and let us know how it was!
Nutrition
Calories:
97
kcal
,
Carbohydrates:
20
g
,
Protein:
3
g
,
Fat:
1
g
,
Sodium:
682
mg
,
Potassium:
518
mg
,
Fiber:
3
g
,
Sugar:
11
g
,
Vitamin A:
1205
IU
,
Vitamin C:
22.9
mg
,
Calcium:
25
mg
,
Iron:
0.7
mg