If you're a baker, chances are you've used powdered sugar at least once. Great for sprinkling on top of baked goods, or adding to frostings or desserts!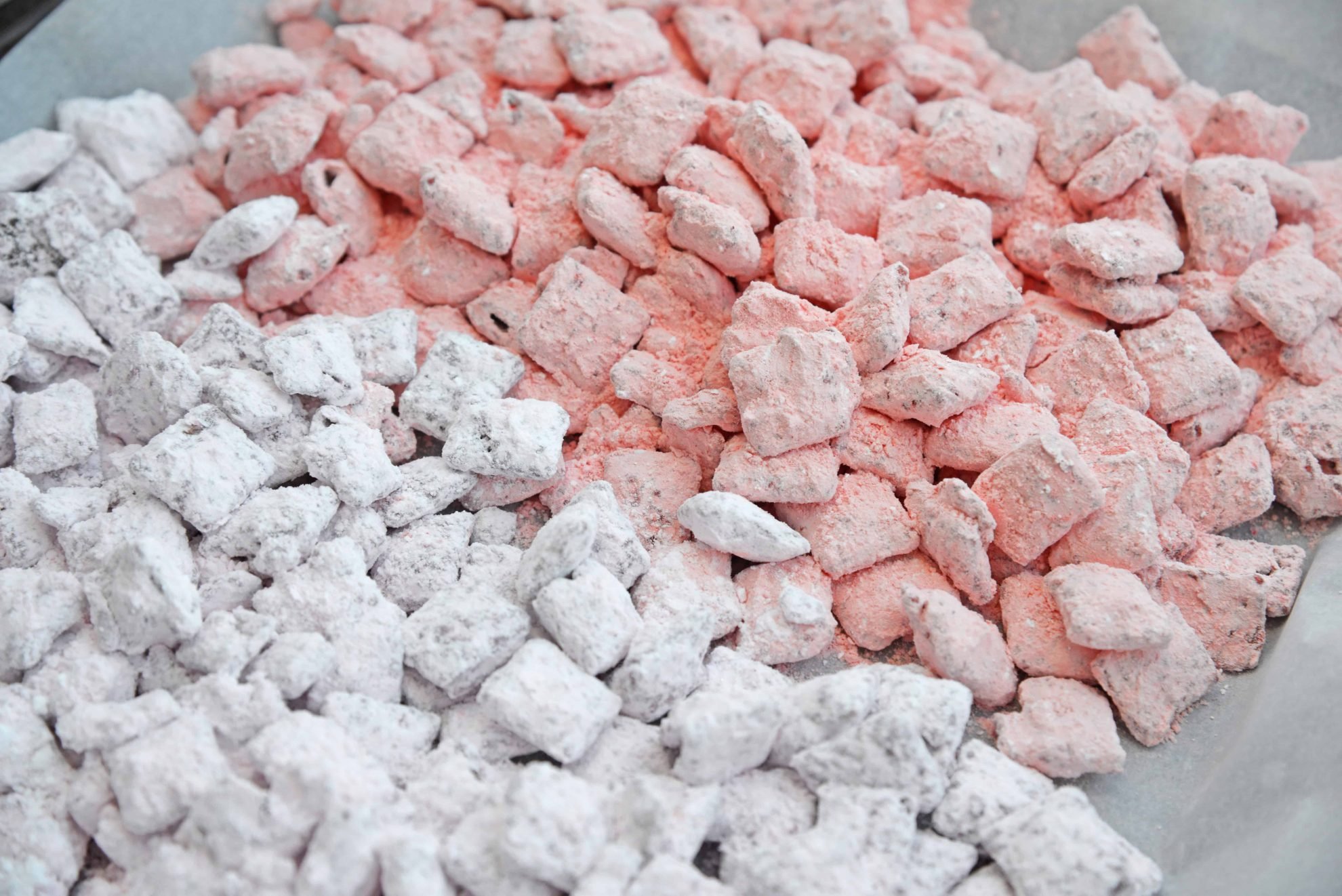 What is powdered sugar?
Sometimes also called confectioners sugar or even icing sugar, powdered sugar has many uses in the bakery world. It is made by grinding regular granulated sugar down until it reaches that very soft and fine state. You can even make your own.
As pictured in the photo above, it's used to coat those deliciously sweet chex pieces in the super loved puppy chow recipes. You can use it to top donuts, pancakes, waffles, pastries or even cake.
It's commonly used to make frosting, fudge and dessert dips. Because it is so fine, it easily dissolves in liquids which helps in caking when dry.
Recipes that use powdered sugar: